Australian artist Patricia Piccinini has reimagined the sentimental theme of "Children and Beasts" in the context of Steven Spielberg's "The Extra-Terrestrial". What is it like if a children's pet is not a cat-dog or even a newt, but someone completely strange and unearthly? The heroes of the artist's hyperrealistic compositions are children with pets. Children are ordinary. Pets are both gentle and subtly disgusting to the point of being dumbfounded. By the way, they can often be seen on Internet userpics.
(Total 38 photos)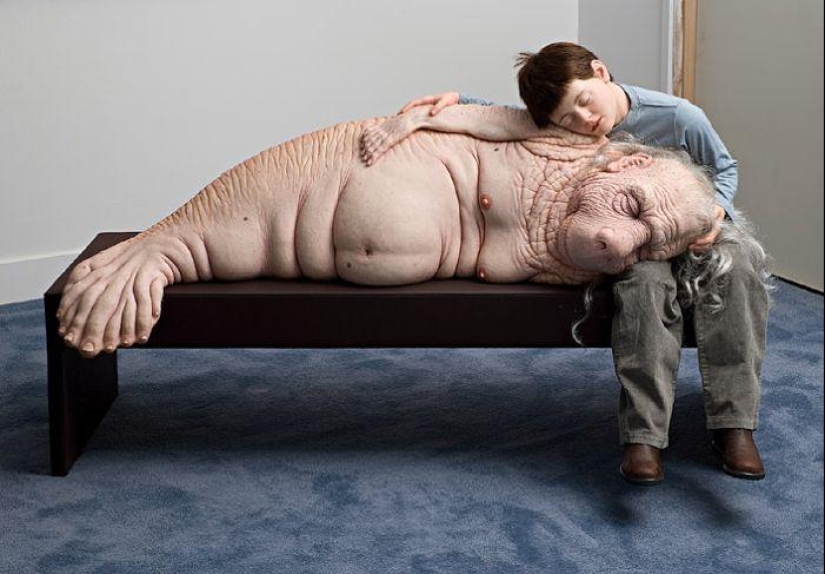 A girl with a kitten, a boy with a puppy, a girl with a bird, a boy with a hedgehog, and so on and so forth. The theme "Cute babies and cute animals" is a bottomless fount for professional tenderness manufacturers. Millions of postcards, figurines and pictures are dedicated to pure childhood love for other species. But what if this biological species is not just different, but "very, completely different"? Spielberg convinced mankind that a child's soul, not hardened by stereotypes, is capable of loving anyone, if this someone has at least a minimal particle of pathos. Australian artist Patricia Piccinini has explored this theme to terrifying depths.
As a consolation to the nervous and pregnant, we'll say right away that all the children involved in the compositions are mannequins. However, they are not at all like their brothers from the Children's World: they extremely realistically "play" a silent play for the glory of the total children's love for the living. No matter how alive it looks...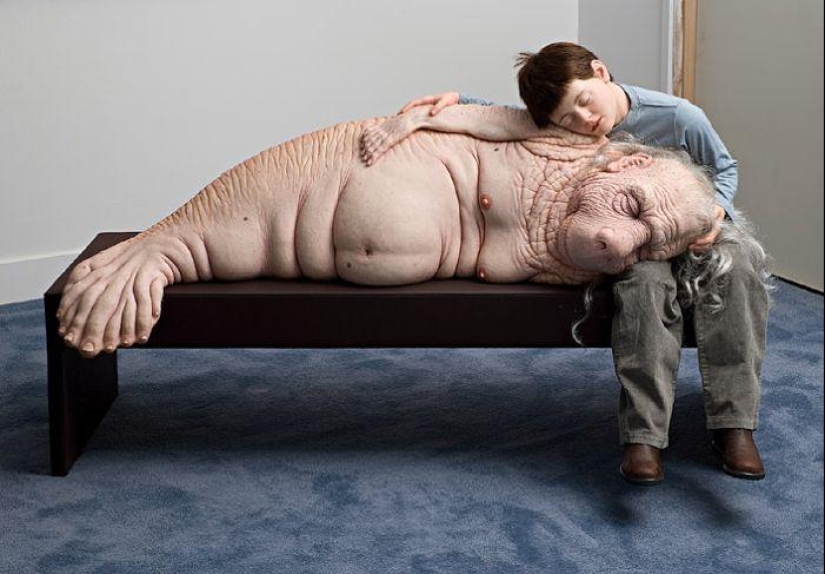 1. The little heroes of Patricia Piccinini carelessly share their living space with the alien fauna.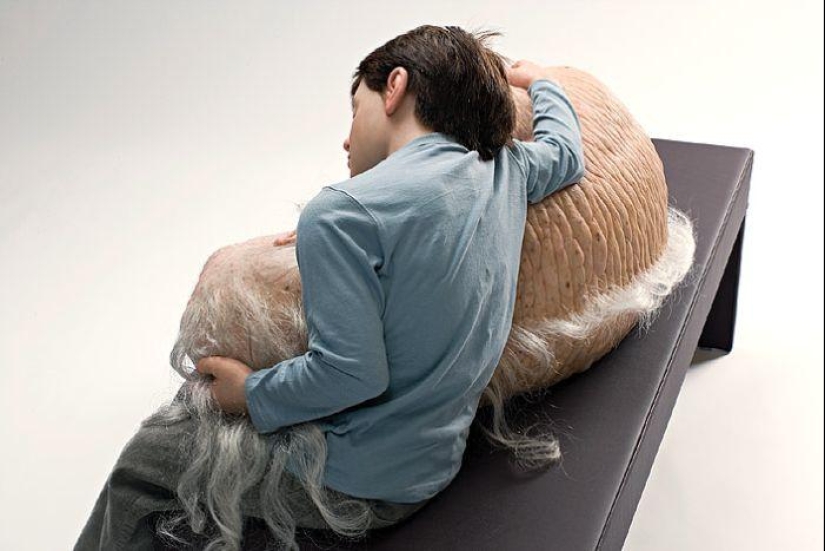 2.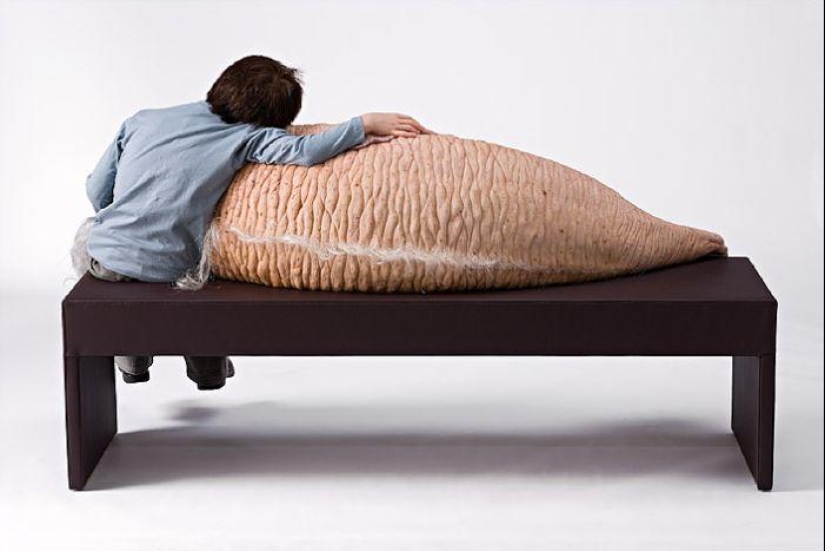 3.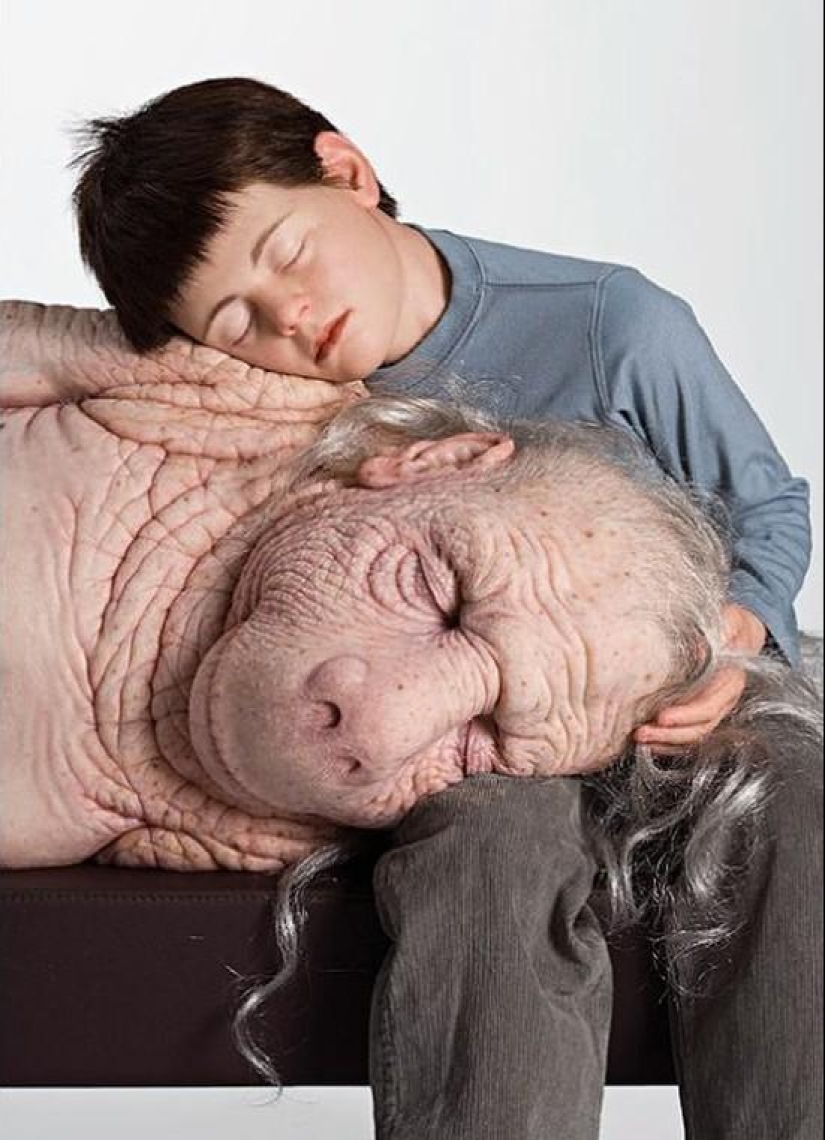 4.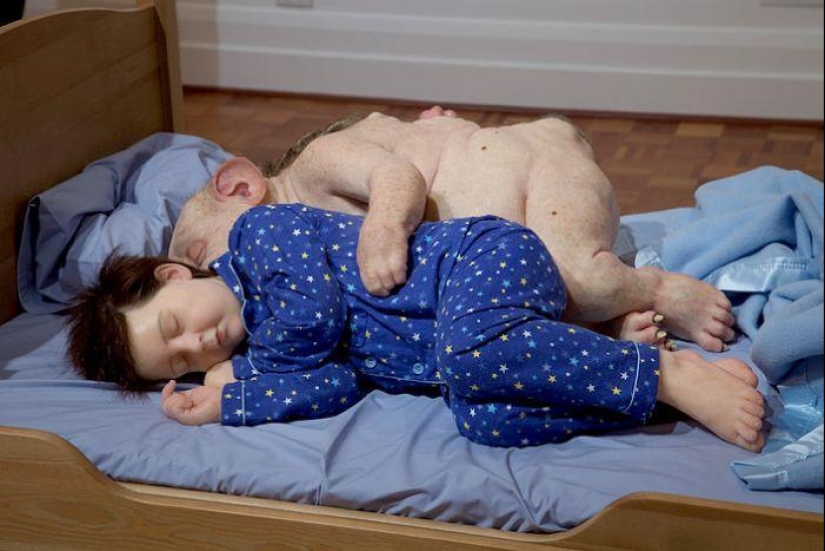 5. Which of the cat owners did not sleep in an embrace with their own cat? And for someone, a creature that reproduces by budding is no less dear. Yes, the beast, tenderly hugging a sleeping child, does not stop multiplying even in a dream.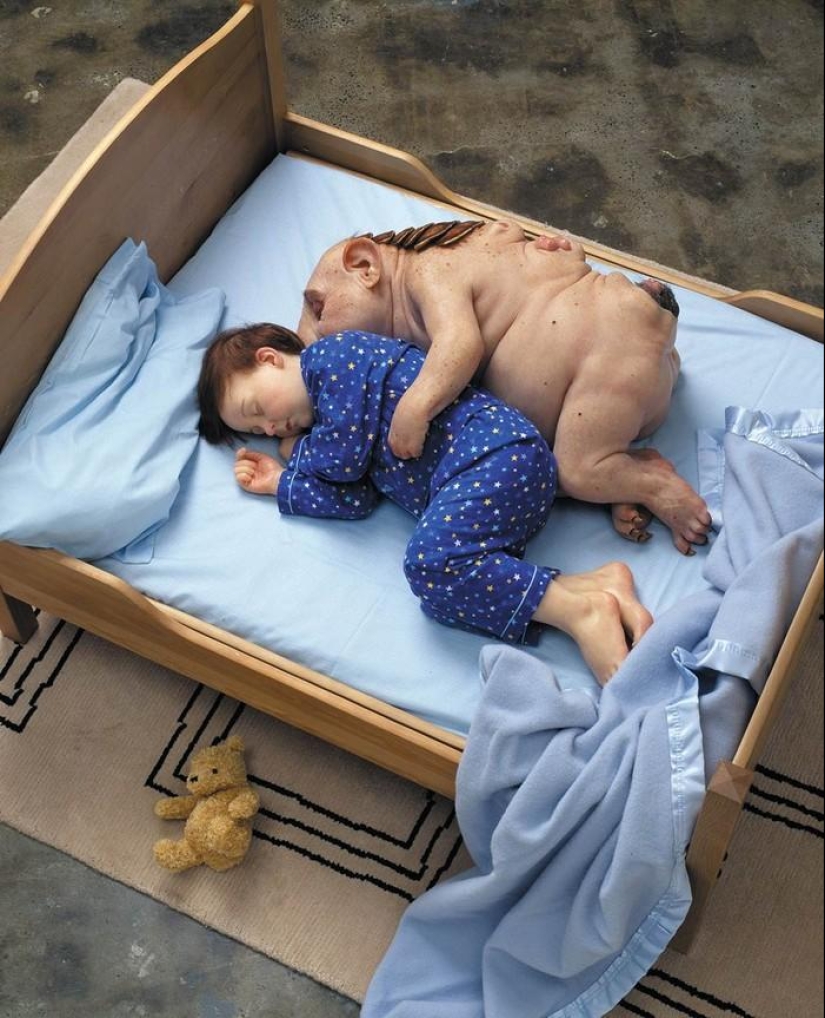 6.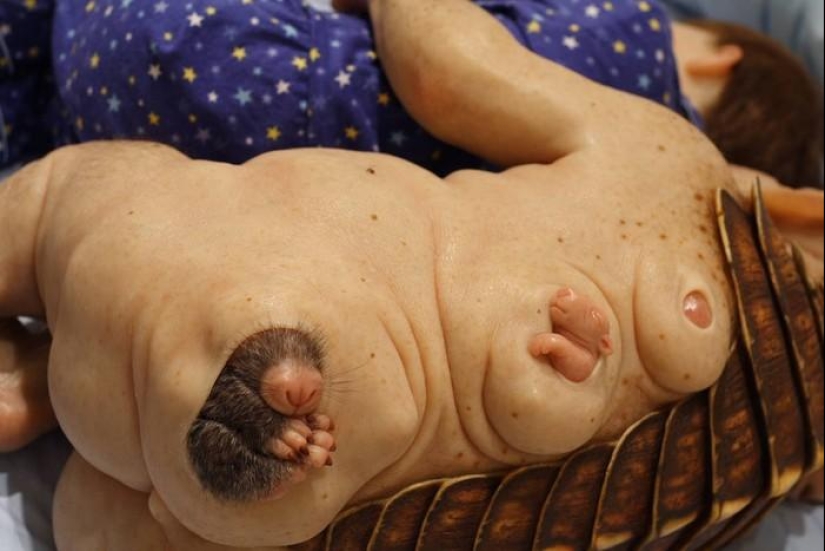 7. Under the skin of the female, either moles or seals mature. By the way, the young of the Surinamese pipa, a strange, but quite real terrestrial toad, are born in the same way.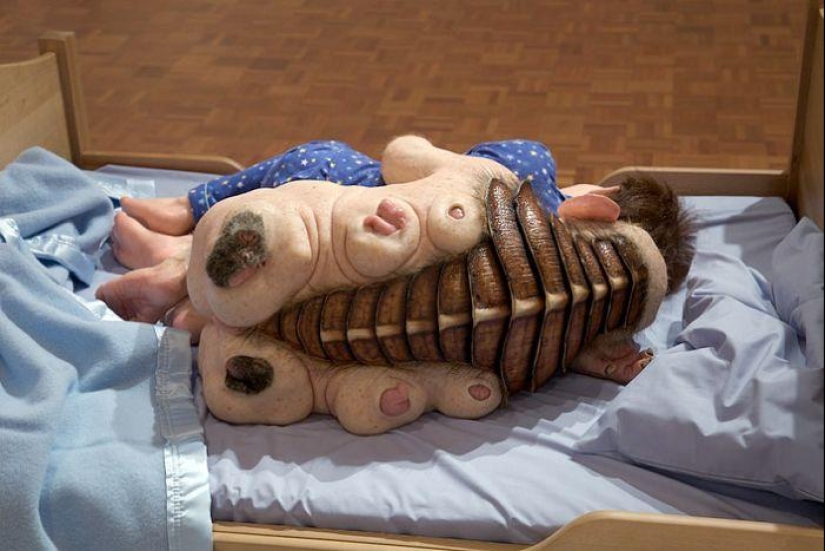 8.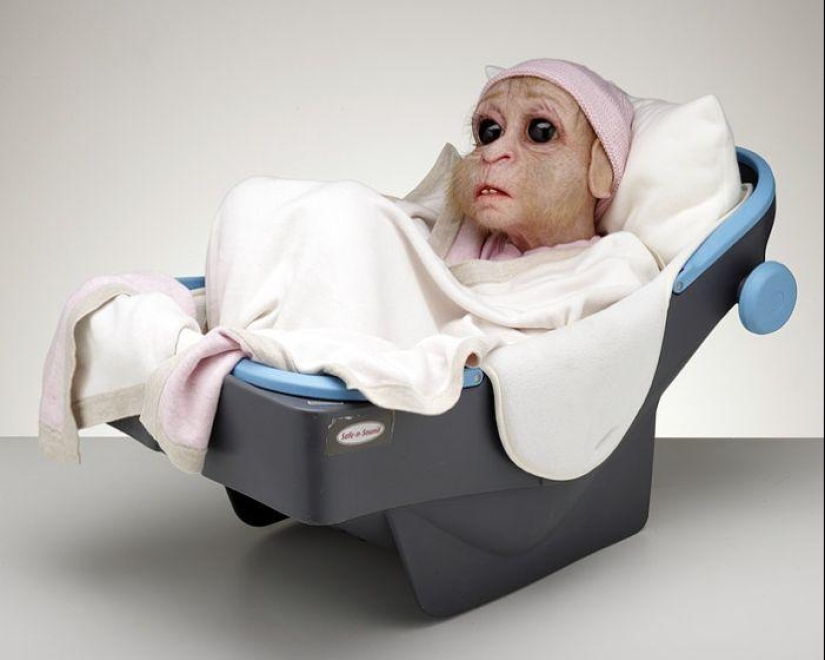 9. And some of the creatures have already given birth to the joy of their little masters.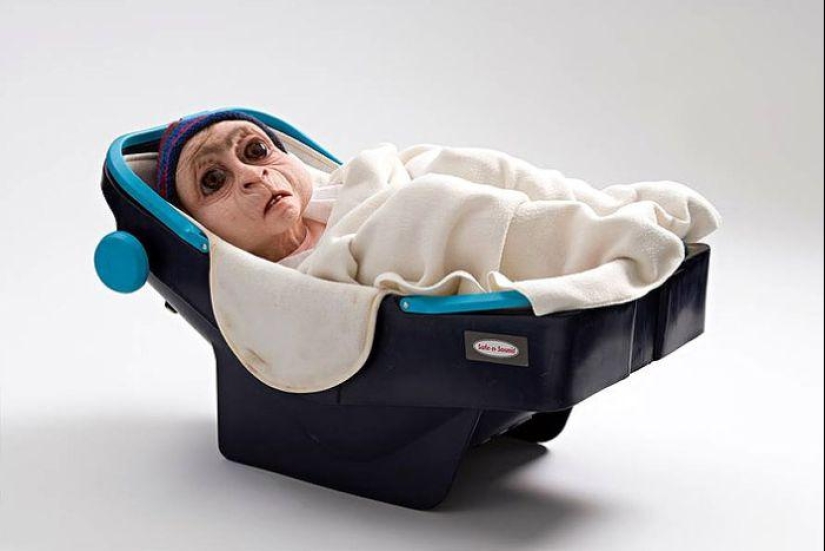 10.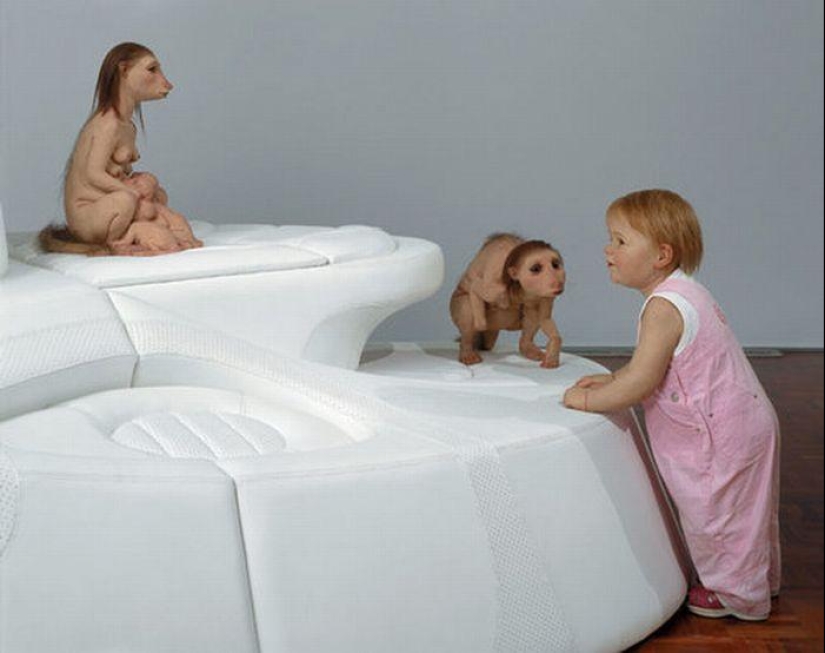 11. Some of the kids' friends look like Dobby the house elf.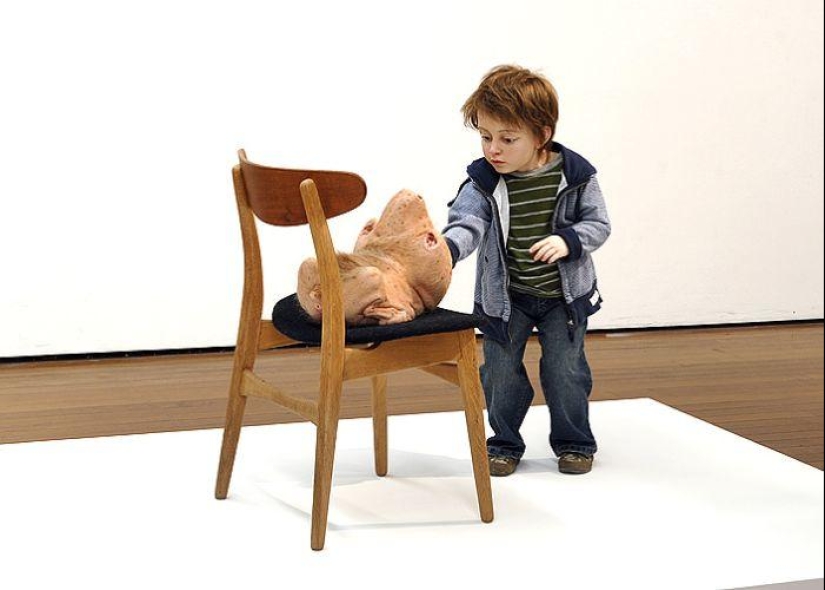 12. And mommy's eyes are so kind, and the cubs are so rounded. However, some pets have no eyes at all. Which does not prevent them from being put on an IKEA chair, fed and groomed.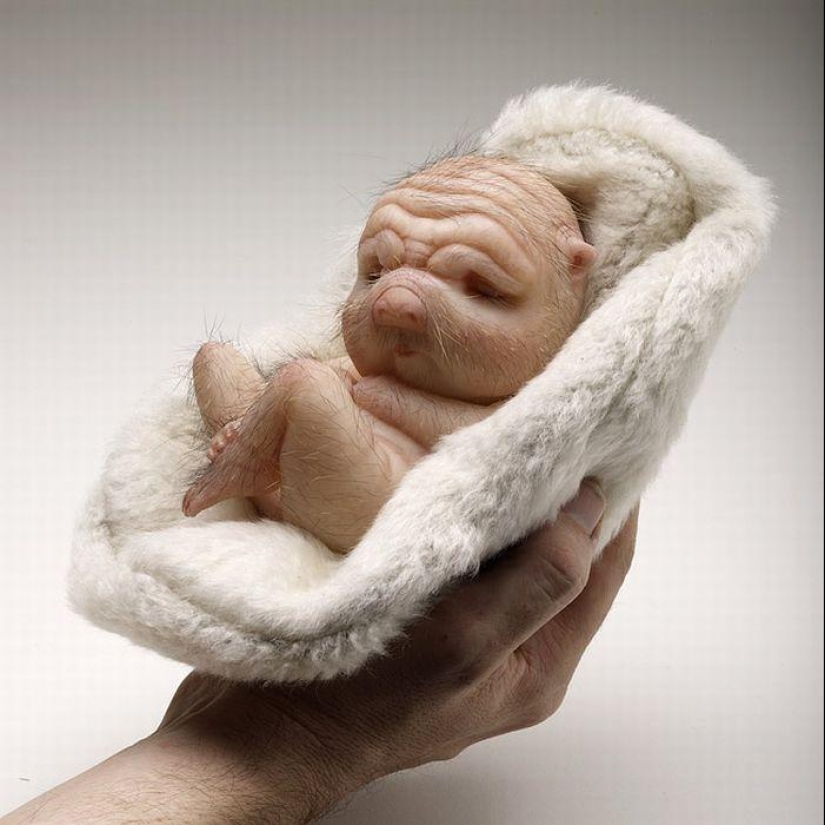 13.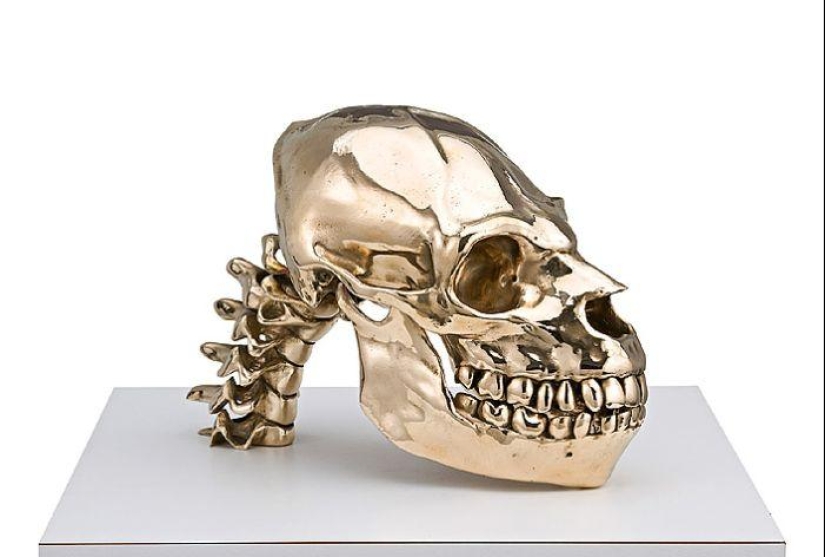 14.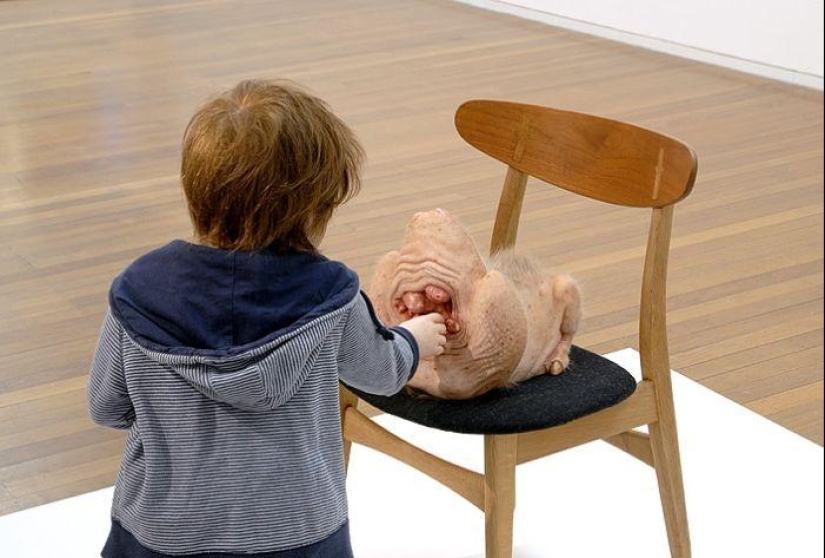 15.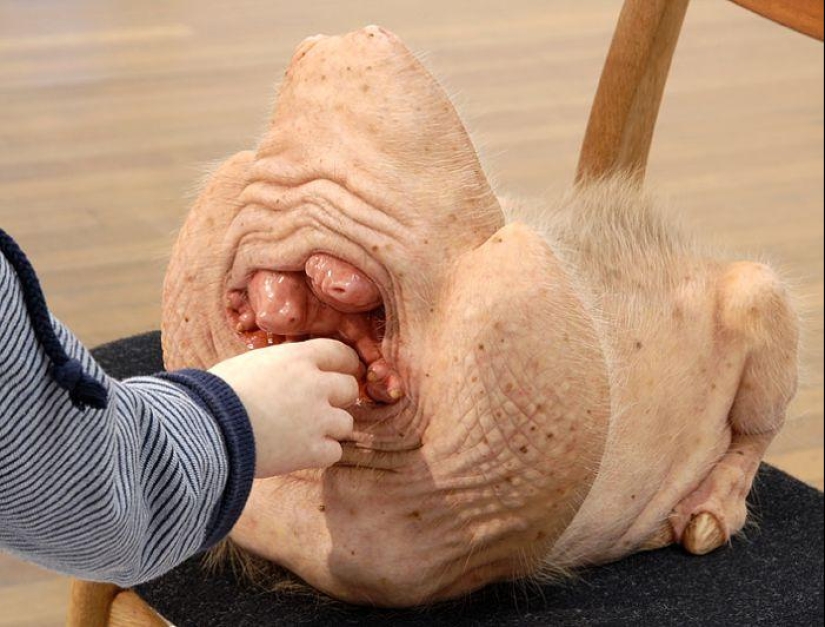 16.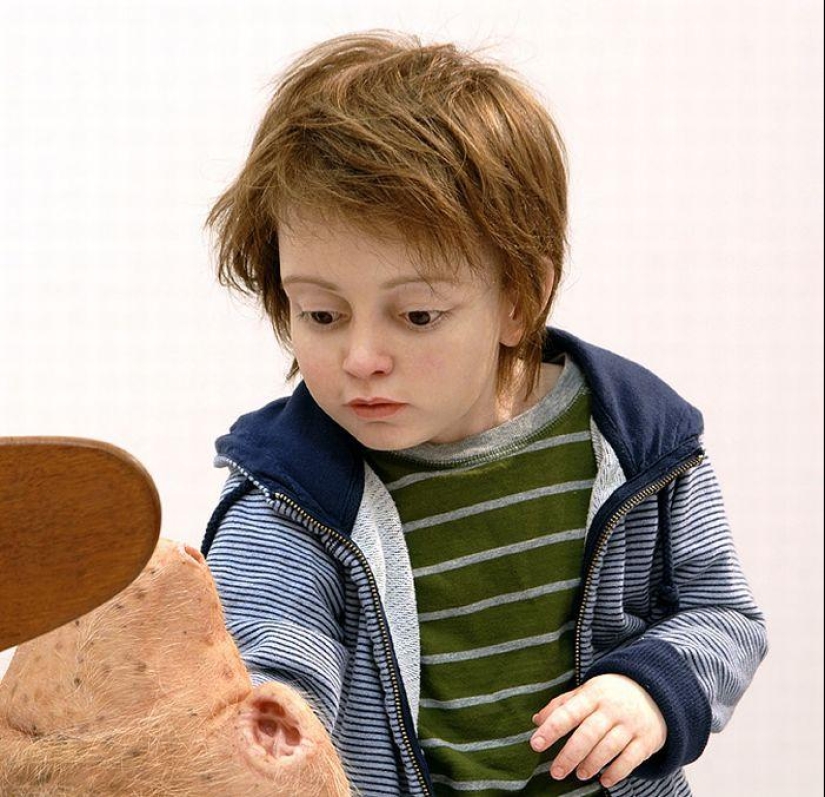 17.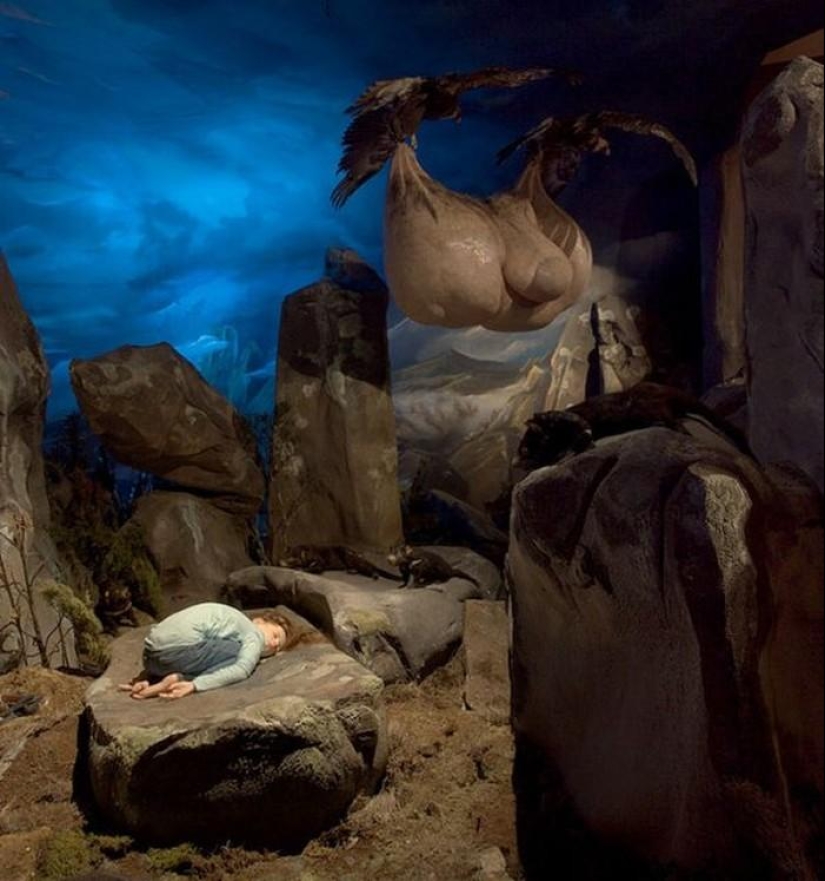 18.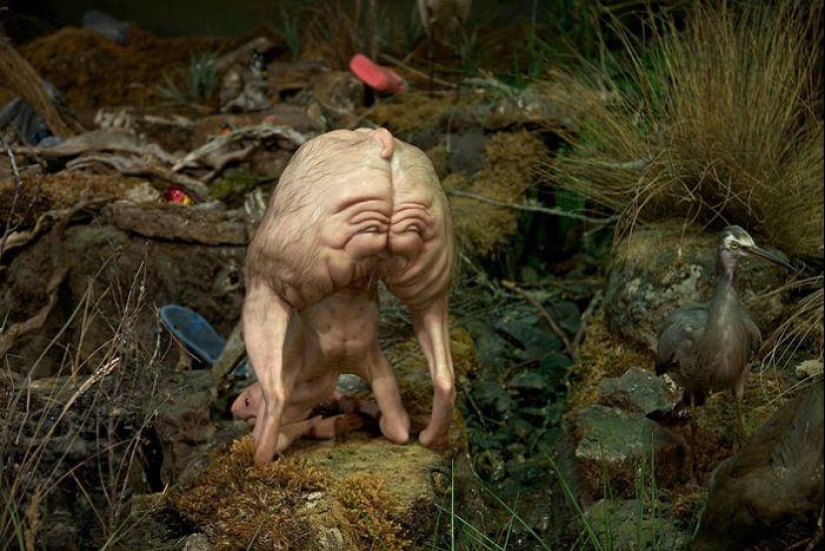 19.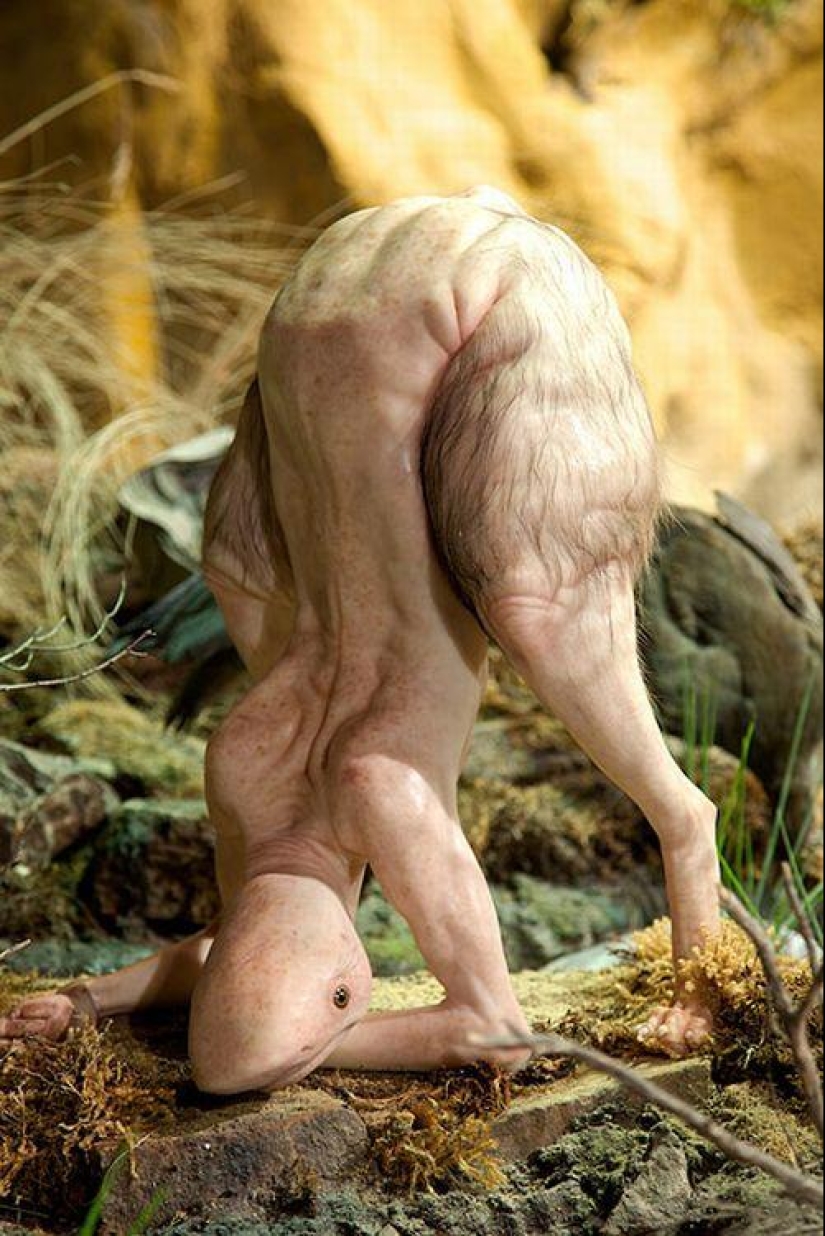 20.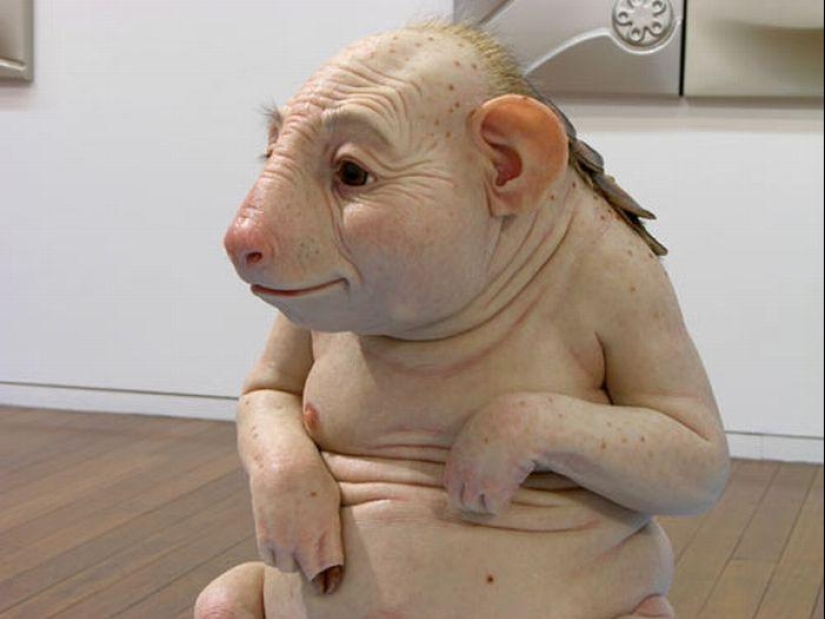 21.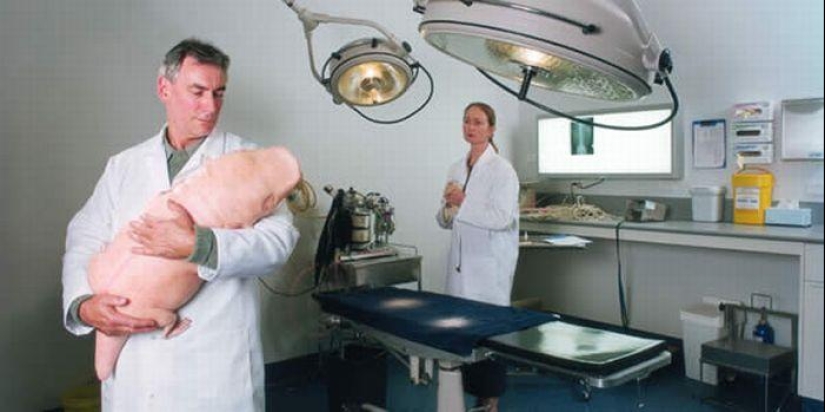 22.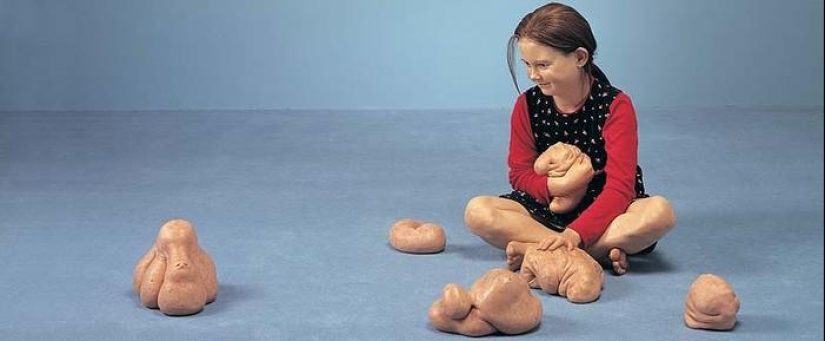 23. And some even look like the devil knows what.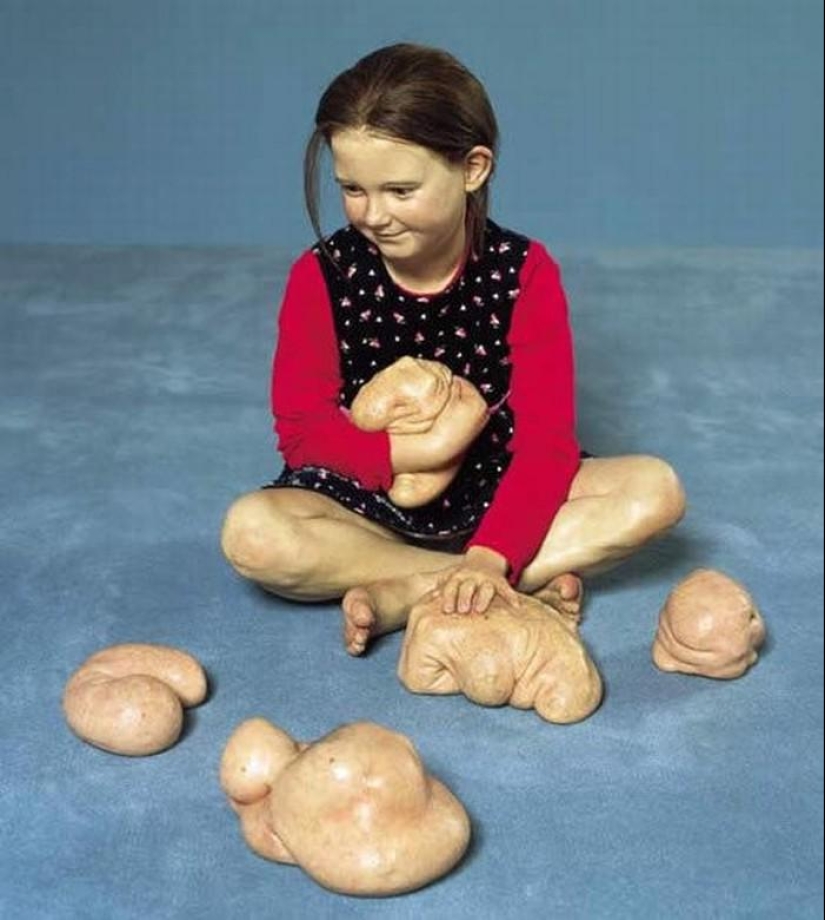 24.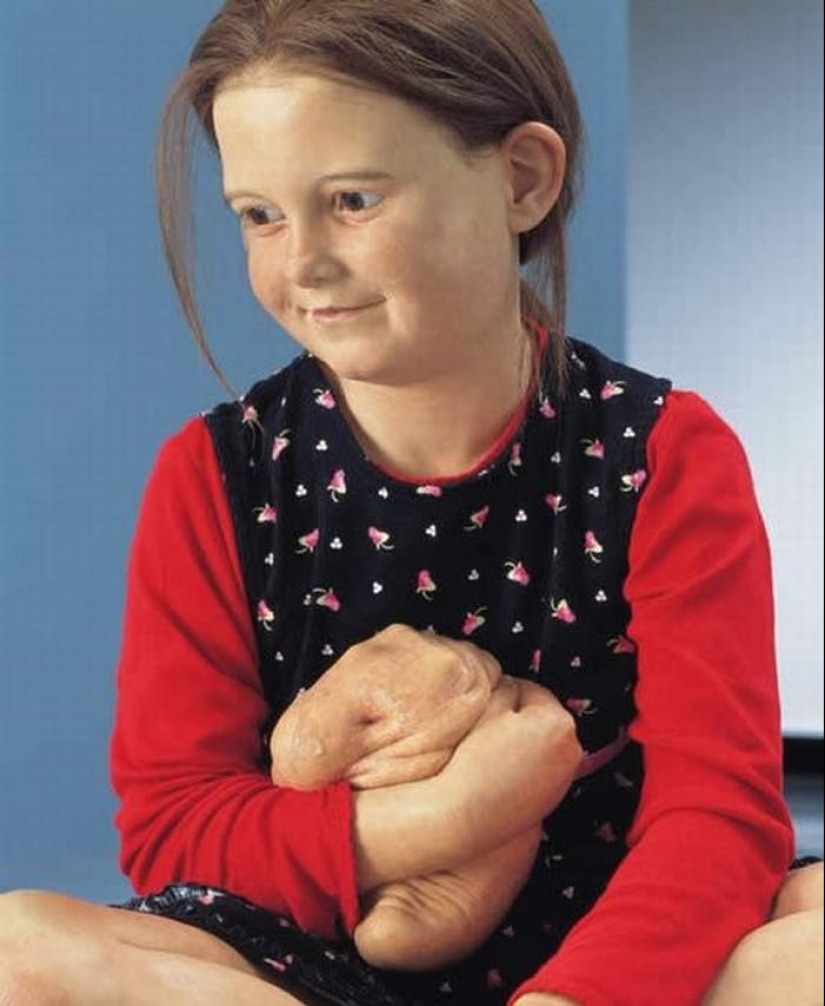 25.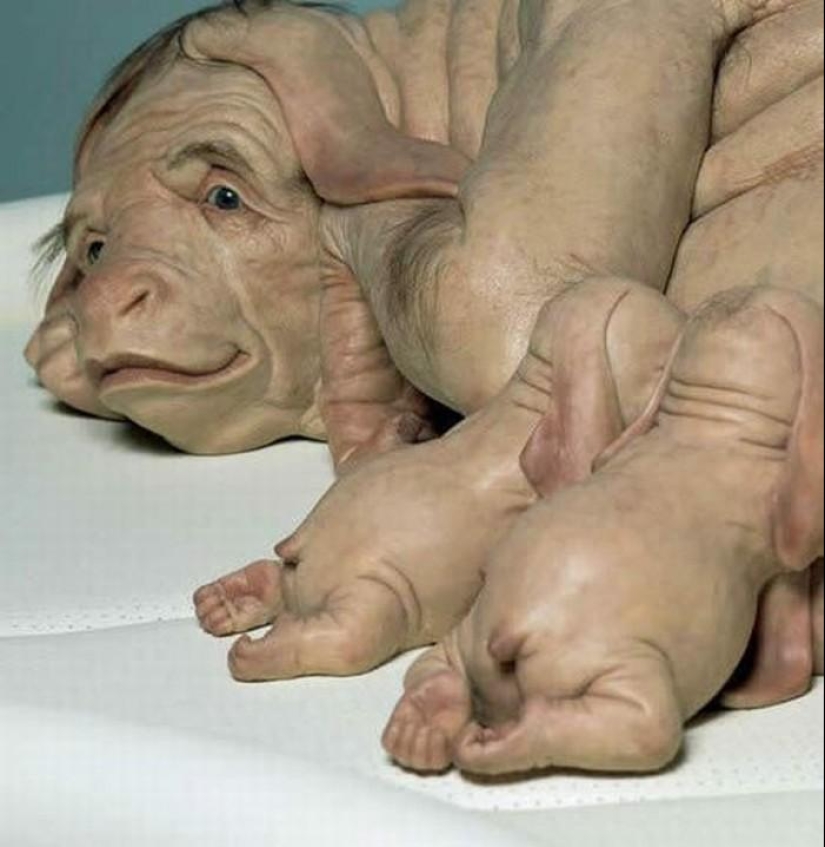 26.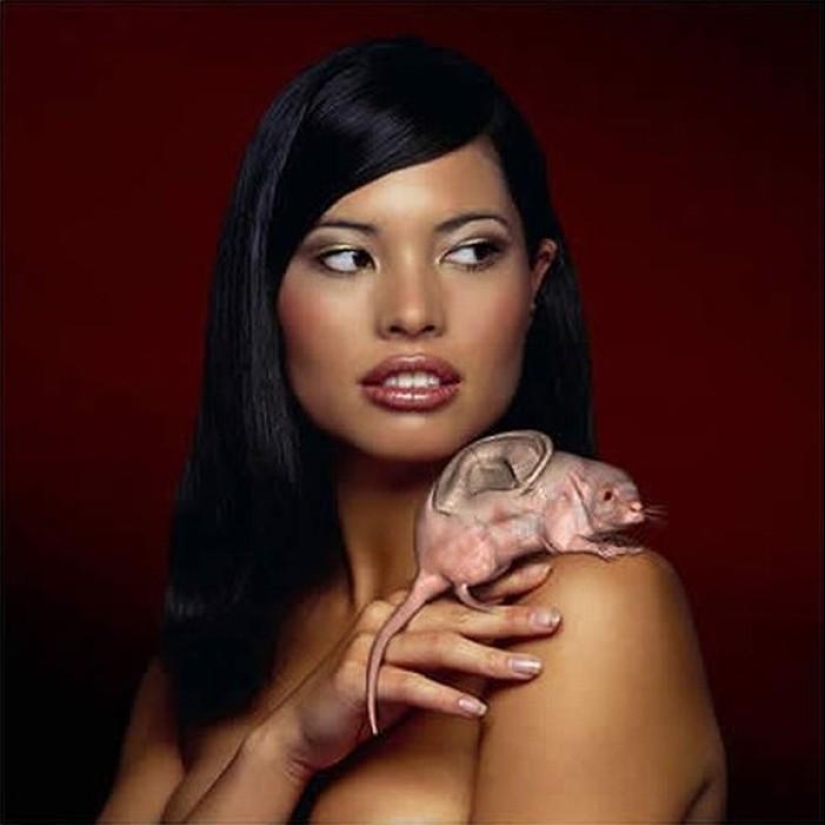 27.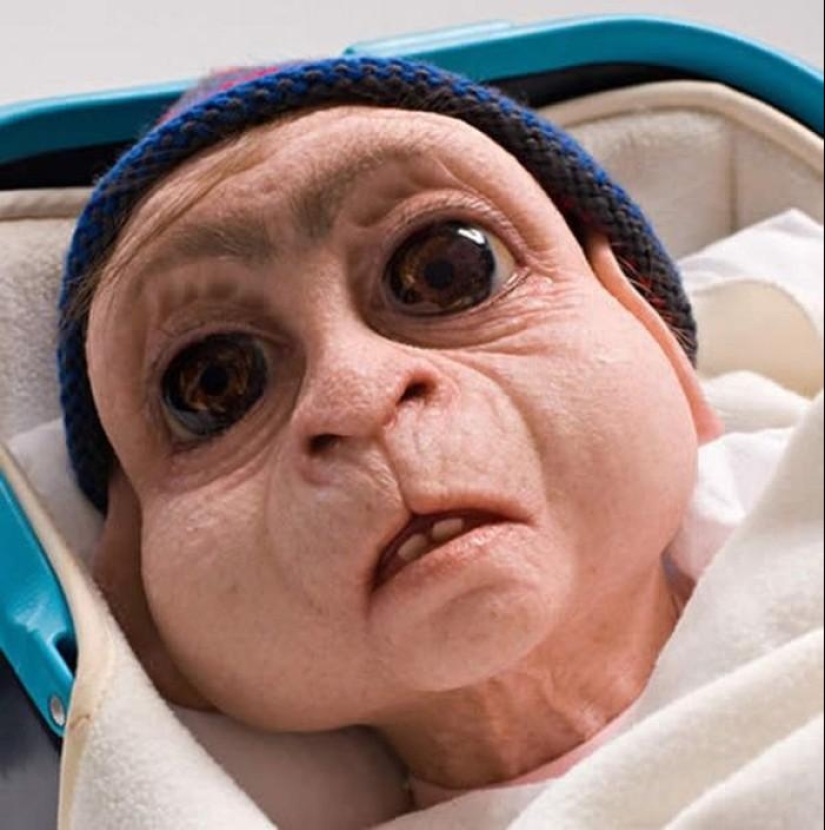 28.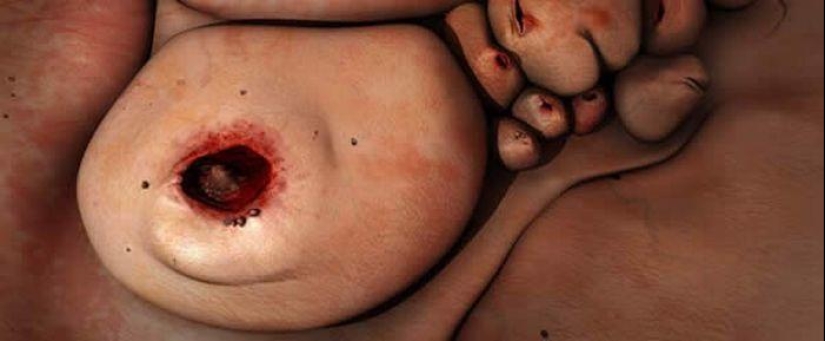 29.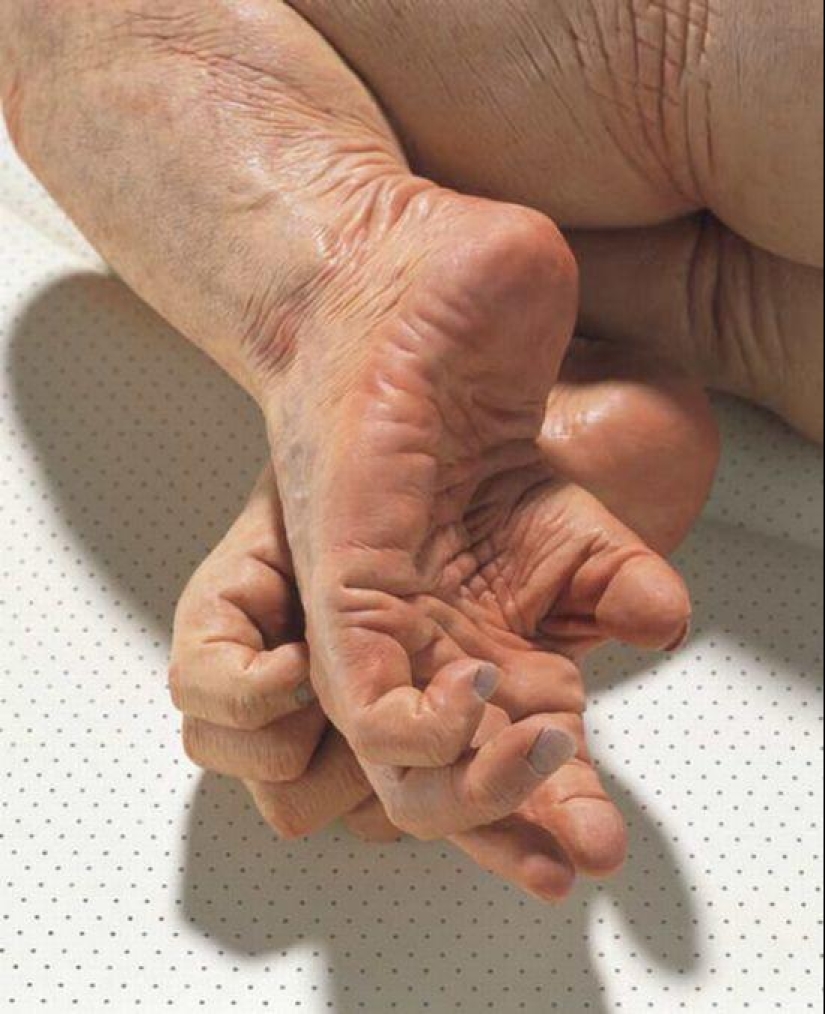 thirty.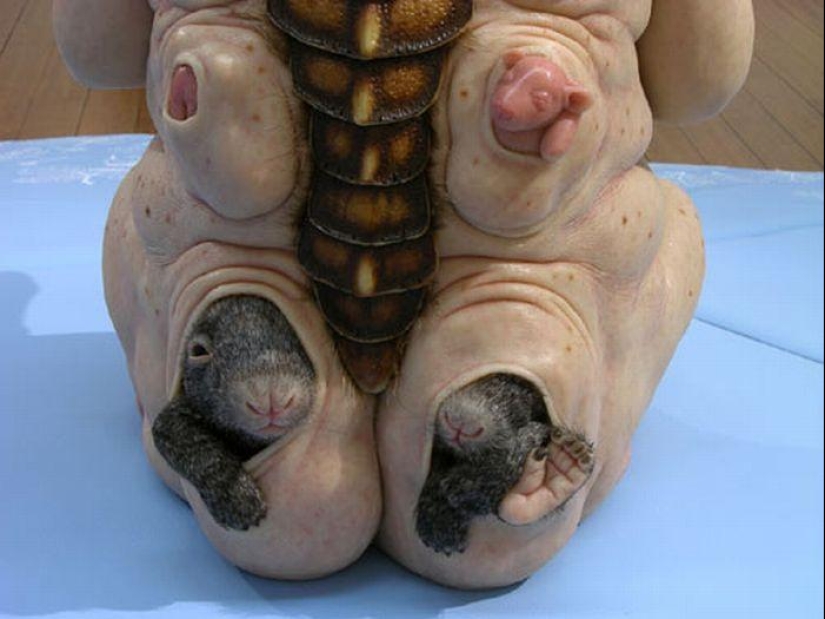 31.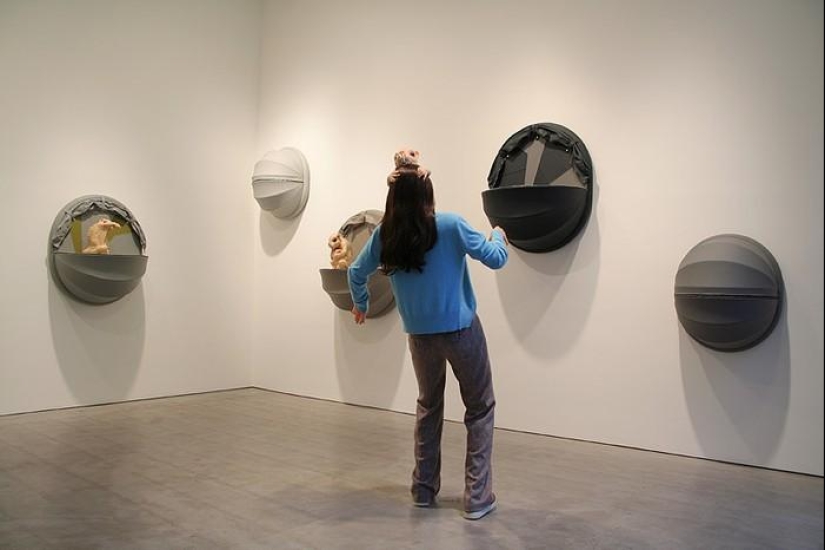 32. There are in the world of Patricia Piccinini and adult Homo sapiens. They, of course, are also made of fiberglass and fimo. The reaction of adult characters to alien animals is clearly more nervous than that of child characters.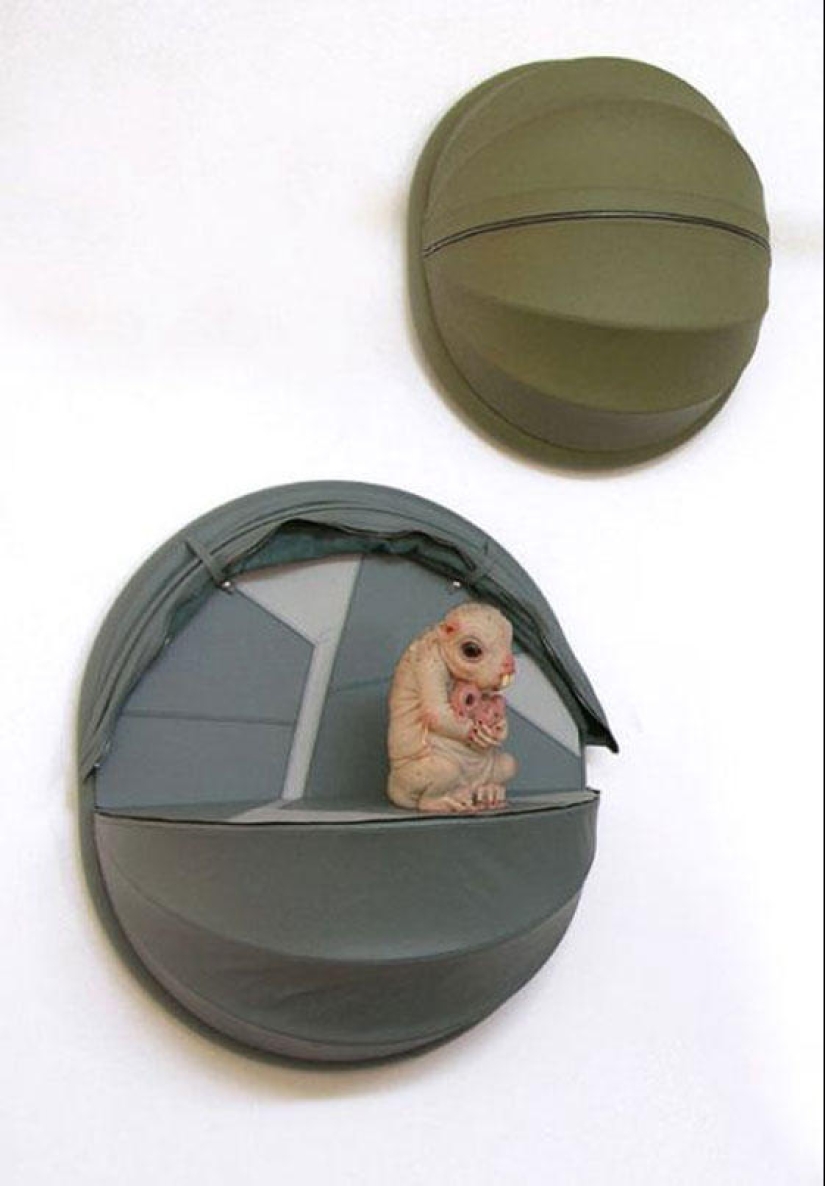 33.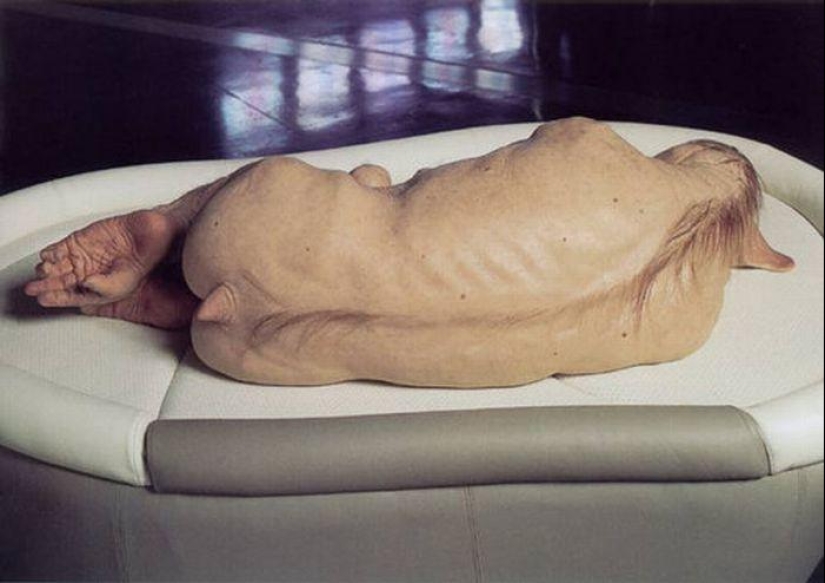 34.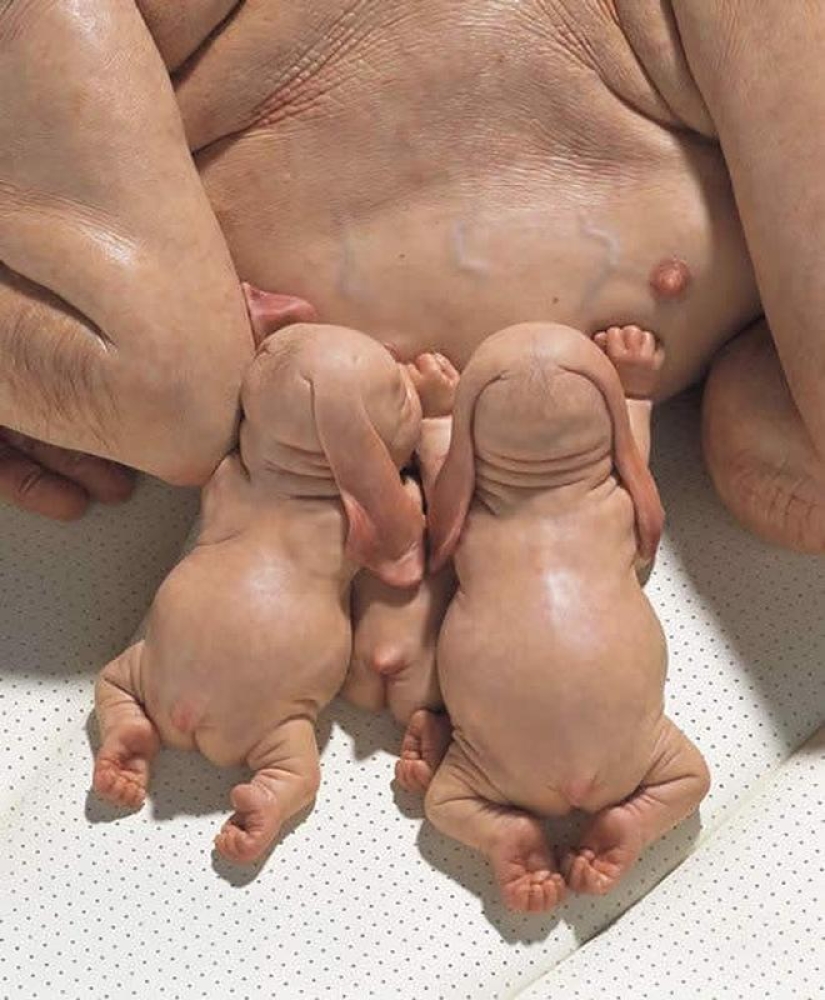 35.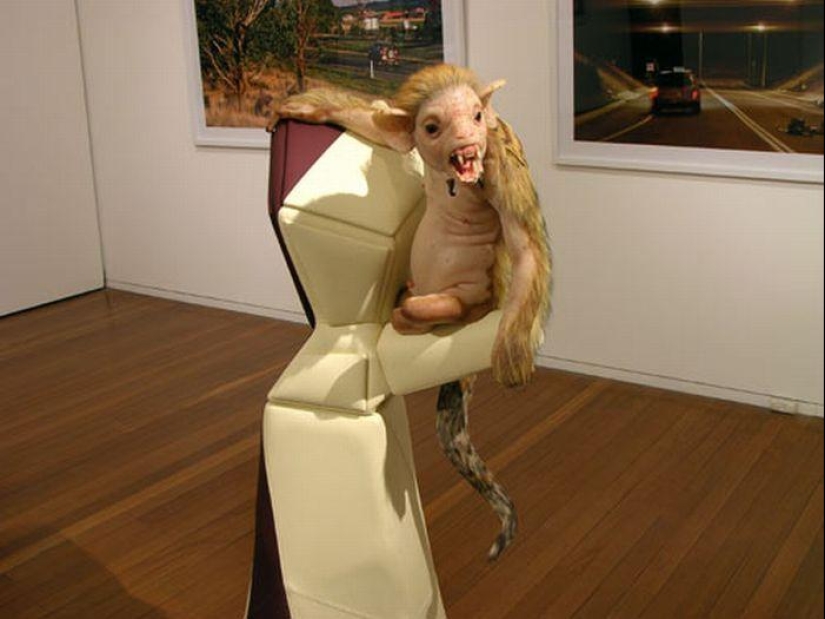 36.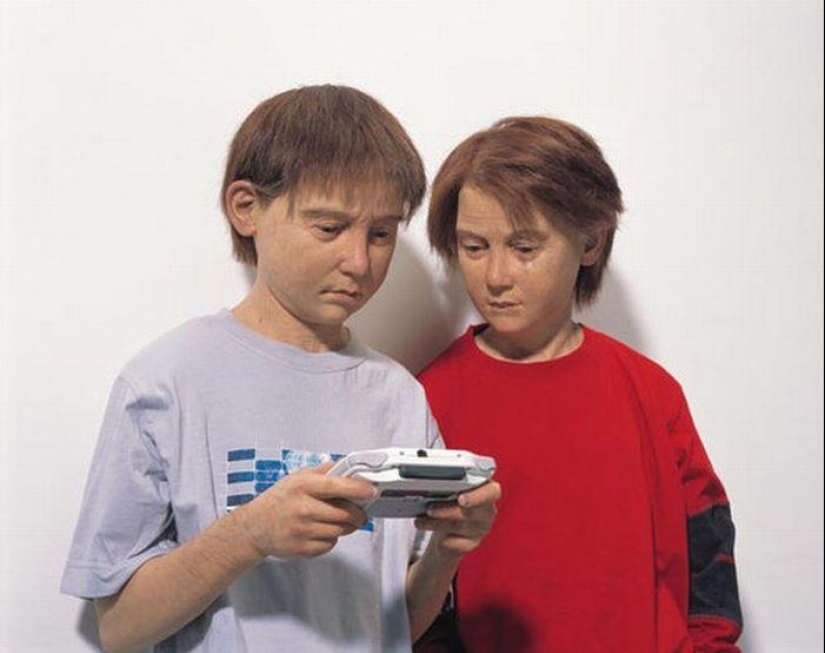 37.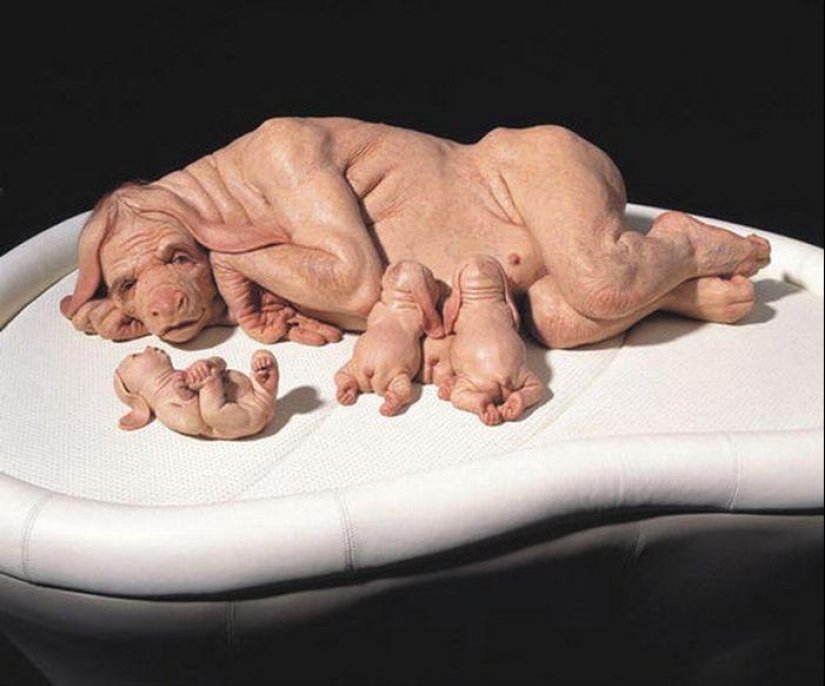 38.
Keywords: Monsters | Sculptures
Post News Article