The way we do that of a great man, not to say superfluous. Prominent historical figures have long been "combed" before making the masses. Meanwhile, they are people too, with their advantages and disadvantages and even unpleasant "skeletons in the closet". Was no exception and the greatest Russian scientist Mikhail Vasilievich Lomonosov, which was written hundreds of books and some films.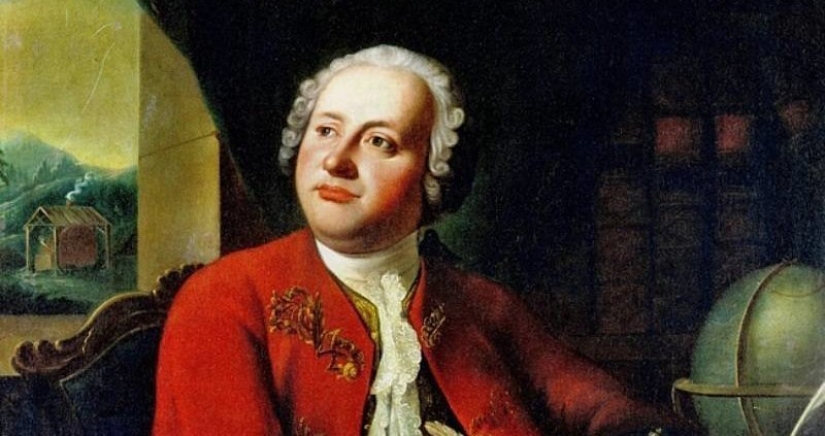 Lomonosov we always presented as a man of science and art, and incredibly versatile, talented and hardworking. It is so hard to find a person in the world, which is also known as Mikhail Vasilyevich became famous in various fields, from physics and mathematics to poetry and painting.
But the person Lomonosov was not easy and there are many facts that are concealed himself as a scientist and his biographers, on orders from "above". The first is to talk about the origin of this person. Classic version says that the family Lomonosov was poor, and he went on foot with fish train to Moscow, to satisfy your thirst for knowledge.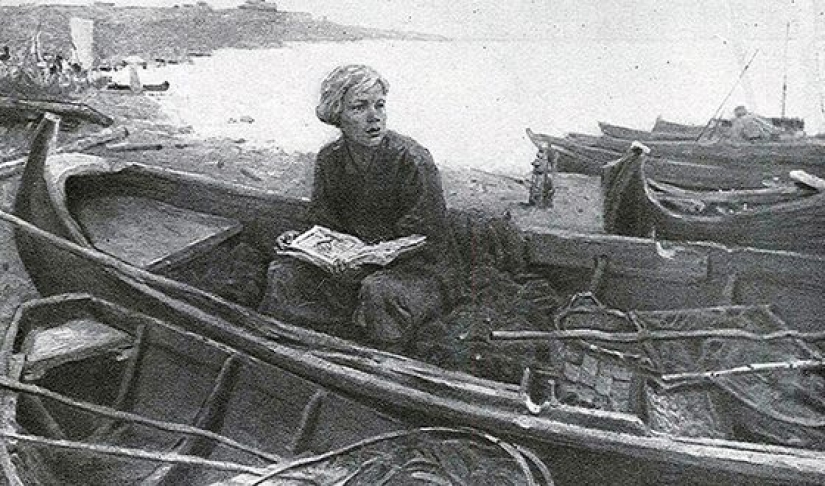 It turns out that the father of a genius was not so simple. Vasily Land Lomonosov led fishing team and was not only respected, but also a very wealthy man. Lomonosov Sr. received quite good for its time, the parish education and collected books.
The first wife of Basil of Land – Michael's mother, whose name was Helen, was also a competent woman, because her father served as the Church clerk. She early childhood instilled in his son a love of books and, of course, taught him to read and write, and arithmetic.
We know from home Lomonosov left because thrust for knowledge, but it's not. Michael's mother died when he was 9 years old, and his father soon remarried. Stepmom common language the guy didn't found and they are constantly fighting. When Michael was 19 years old, his father decided to get rid of the offspring of the house to stop squabbling, and found him the best bride.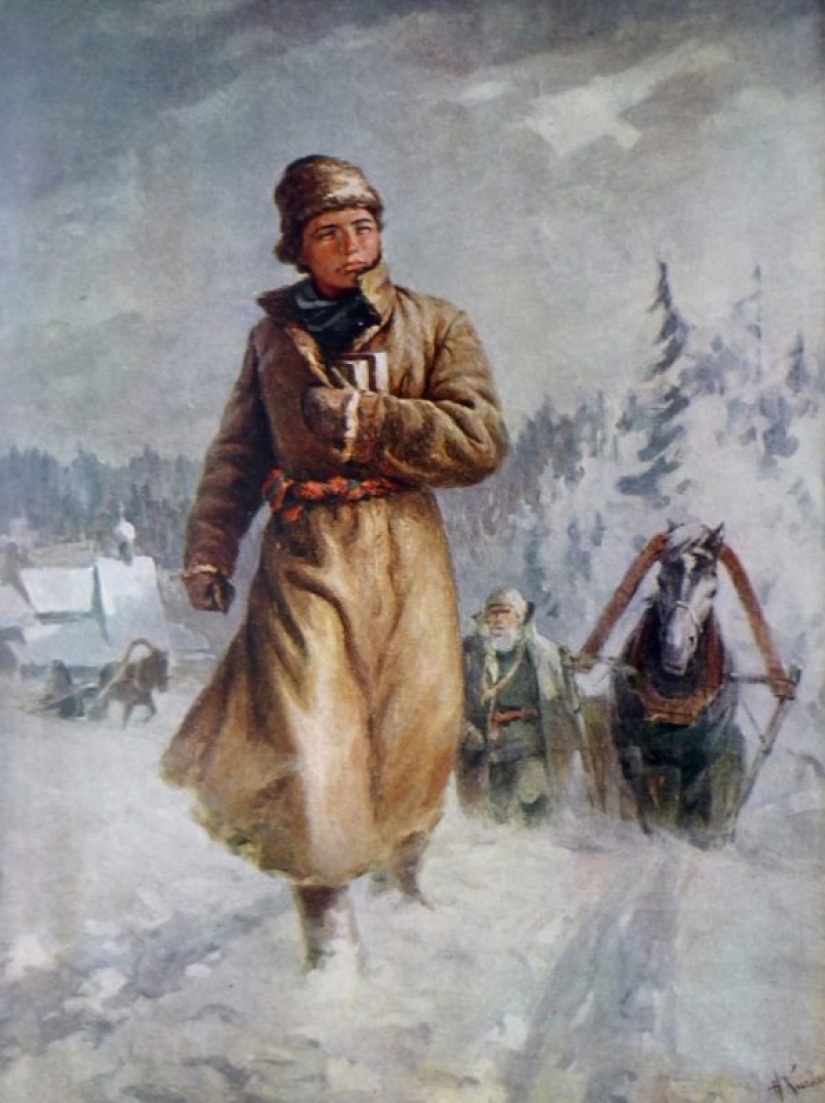 Lomonosov girl is not attracted to, and go to another family he did not want. Therefore, under pressure from all sides, the young man decided to run away from home and far away. The escape took place the day before the wedding and he was thoroughly prepared. Michael learned, which carts go in the right direction and moving towards the goal with one, then another.
Of course, on foot he had to go, but quite a bit, mainly because I managed to ride with the fish. About this version says that the path of the University in the mother see only took three weeks. On foot, and in the winter, the guy would have to go much longer.
All are Mikhail Lomonosov plump good-natured goof, but it is also not true. Giant science was very well physically developed, and while still hot-tempered. Contemporaries described many cases when Lomonosov let his fists in his student years, and later became a luminary of the world of science.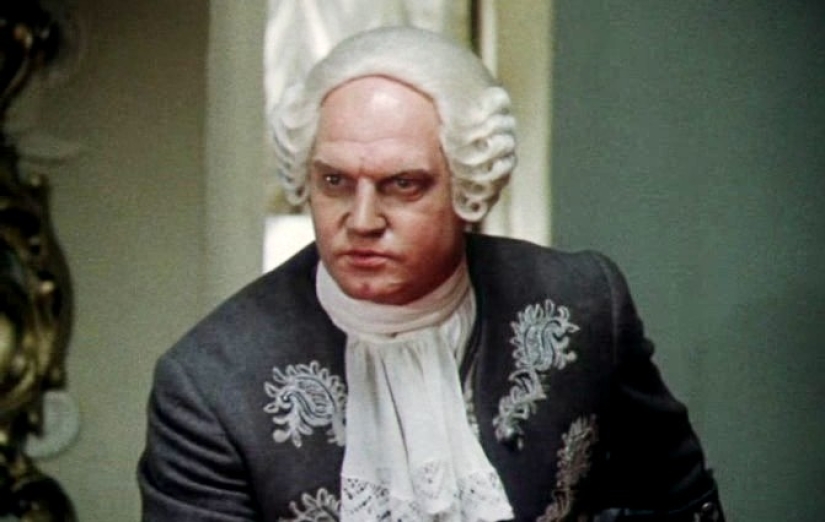 One of the stories talks about what to Lomonosov, was strolling along one of the streets of Vasilievsky island in St. Petersburg, landed three drunken sailors. Revelers needed money to continue the feast, and they decided that the well-dressed man will solve their financial problems.
But Mikhail Vasilyevich with St. Petersburg Gopnik was a short conversation or two got hard from his fists, and the third scientist not only turned the nose, but was able to hold. When Lomonosov asked beaten sailor, for what purpose, he and his friends attacked a passerby, he replied that the purpose of profit. This recognition has led scientist's fury, and he robbed the robber to the skin.
Young Mikhail Vasilyevich did not avoid the cheerful companies and often exhausting, staged a brawl. Got it from the irascible genius and colleagues in the scientific workshop, and not always the spores were associated with formulas and algorithms. In 1747, Mikhail started a drunken brawl right in the walls of the Academy of Sciences, so much so broke that scholars fled, and for a long time was afraid to come.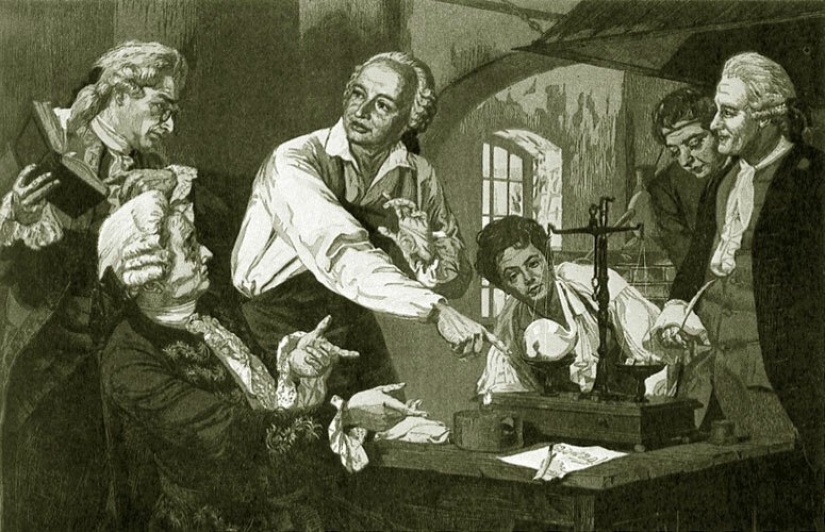 The bullying never came down, and the scientist put under arrest for six months. Fortunately for Mikhail Vasilyevich and to science, to serve his entire term was not necessary and a month later, the repentant rowdy returned to the Academy of Sciences. Lomonosov when angered, he was short-tempered and no doubt used all his rich vocabulary. Preserved records of his contemporaries who were present when scientists debate with the participation of the beacon.
What are the signs showed academics Lomonosov, guess today is not easy, but, most likely, the Fig is not limited. It should be noted that Mikhail had every reason sharply to respond to the colleagues. He believed that Russian scientists do not fulfill their salaries and do nothing, just imitating violent activities.
In most cases, it is all it was. Idle Lomonosov hated with all my heart and talked about them like this: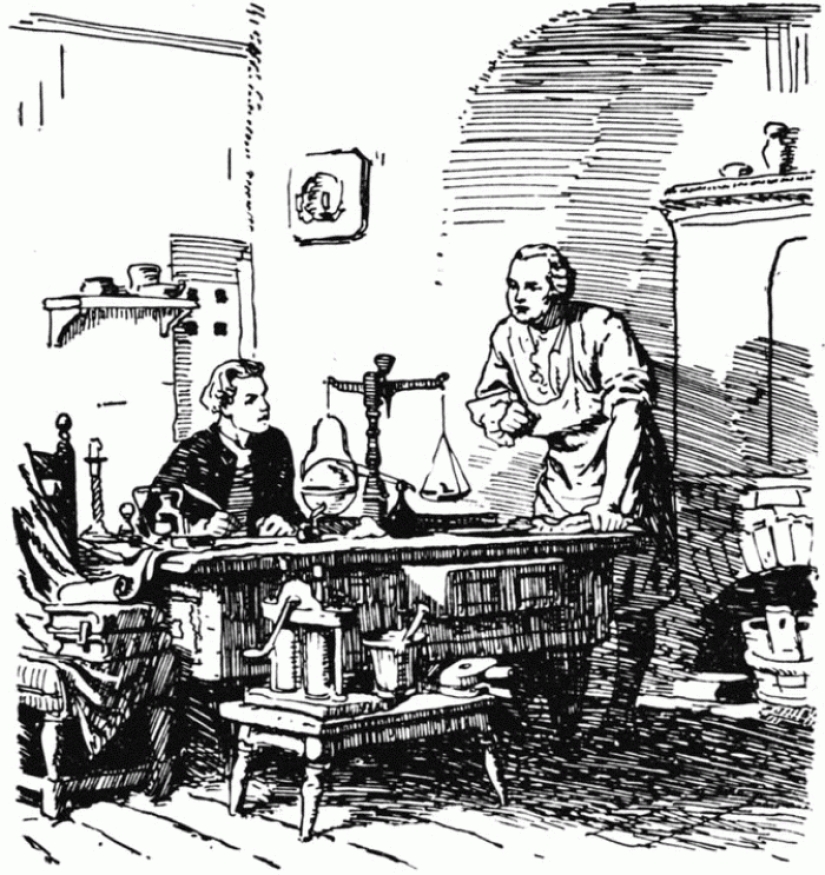 The genius of science could not sit still, and minutes, and if he miraculously appeared free time, he immediately found a new occupation. Well, if Lomonosov something was taken, he will have achieved in this case the vertices.
To summarize, we can say that Mikhail Vasilyevich Lomonosov was a real Russian person, hardworking, responsible, and... with a very complex character. In spite of a temper, students and colleagues of the scientist spoke of him always very warm, forgiving anger and lack of restraint in words and deeds.
Alexander Vasilyevich Suvorov, another Russian genius, but the military was also carefully "groomed" by historians. Some information about the commander issued for many years for the truth, is absolutely not true.
Keywords: Saint Petersburg | Celebrity | Academy | Scientist | Genius | Foot | Russian