These amazing photos, reflecting a perfect serene landscape, are like a dream. Amazing colors in the sky are reflected in the calm water that floods the earth for kilometers around. The shots that you will find in this issue were taken on the Uyuni salt marsh during the rainy season. The author of the pictures is photographer Michael Kittell (Michael Kittell) — I captured these colorful and magical landscapes when I went to distant and mysterious Bolivia with my wife Taylor.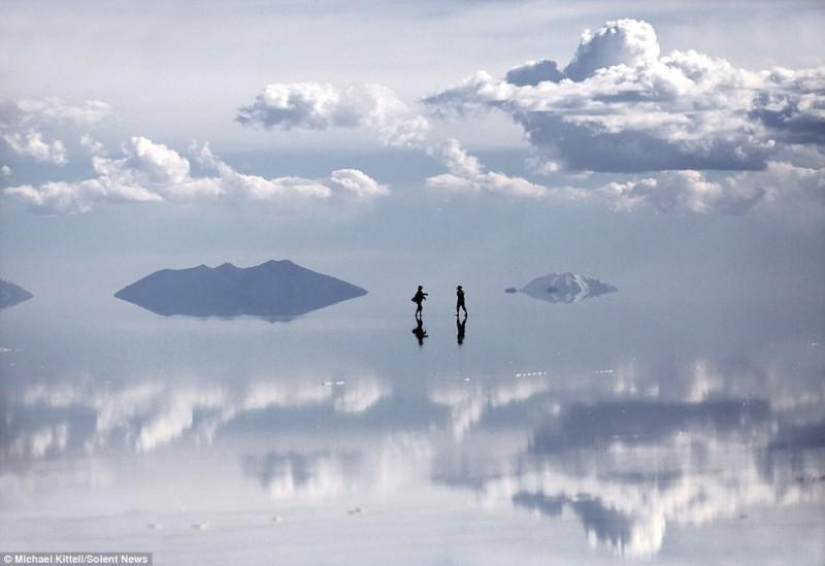 Michael Kittell is sure that this world's largest salt marsh is one of the most beautiful places on Earth.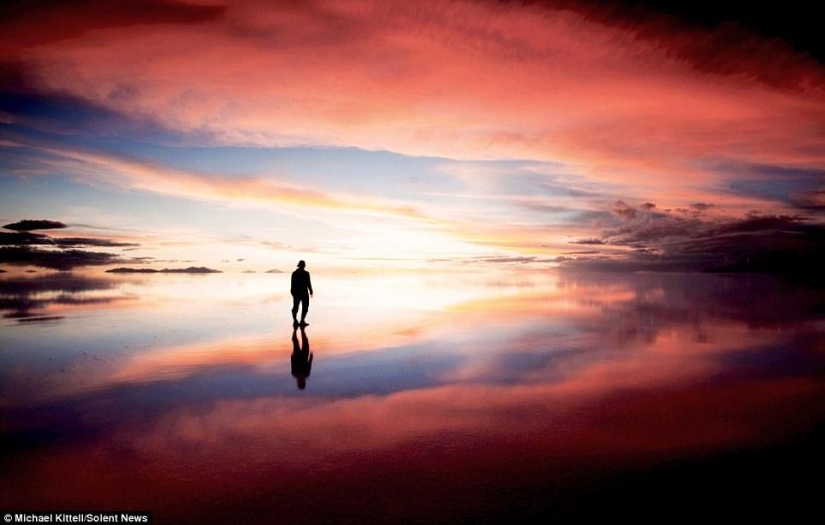 Here, at an altitude of 3,657 m, a small layer of water covers the entire plain, while the water surface lies completely calm here, because there is practically no wind over the salt marsh. And this calmness and calmness allow the sky to be fully reflected in this huge mirror.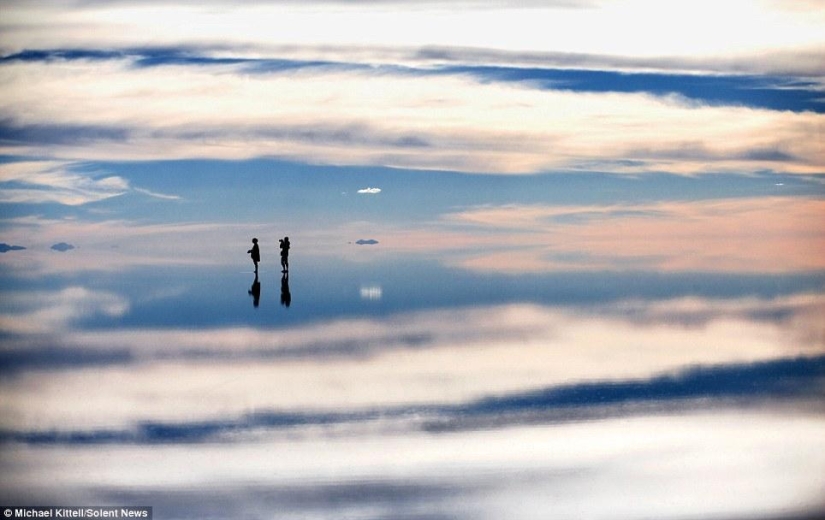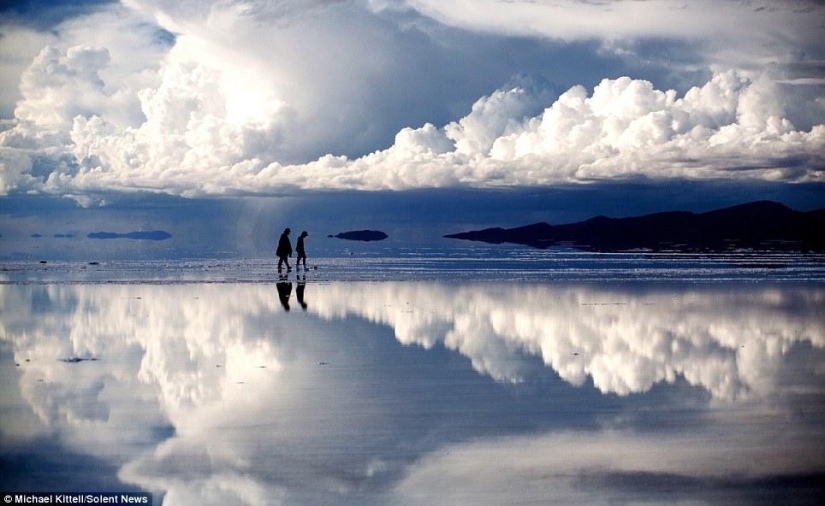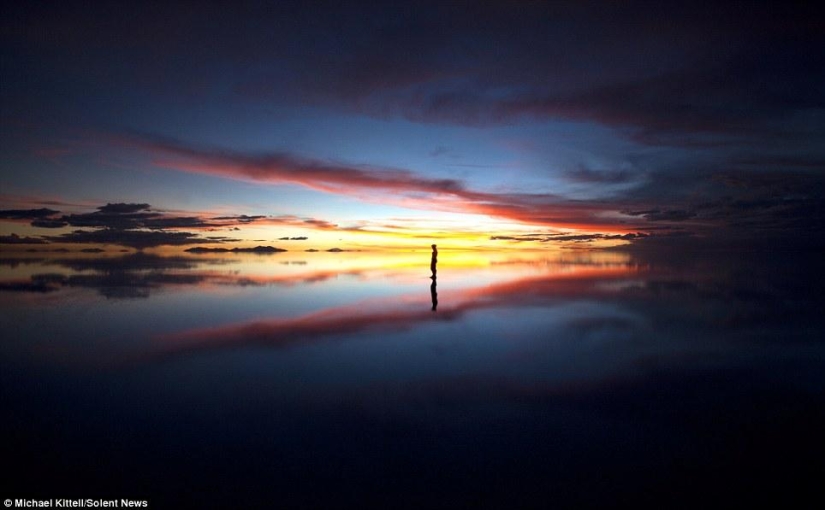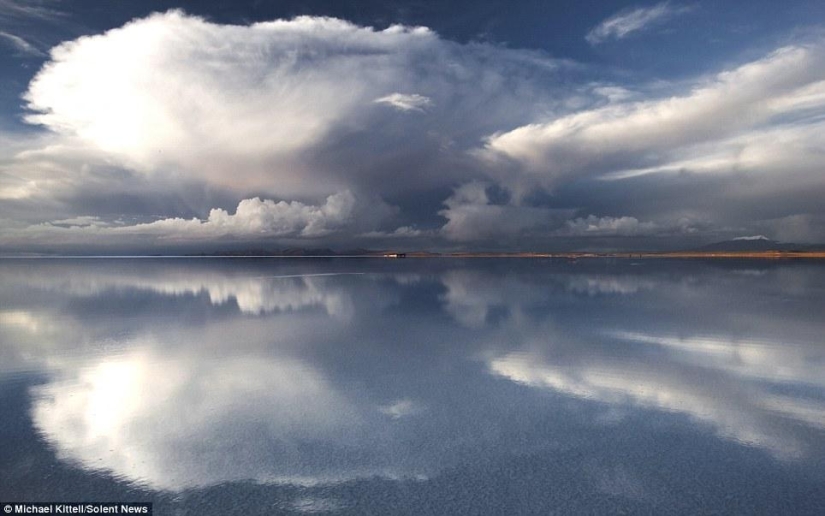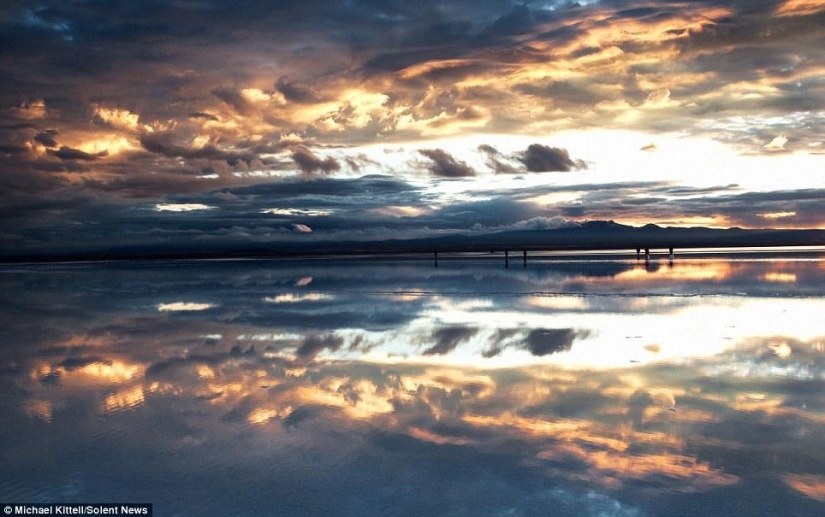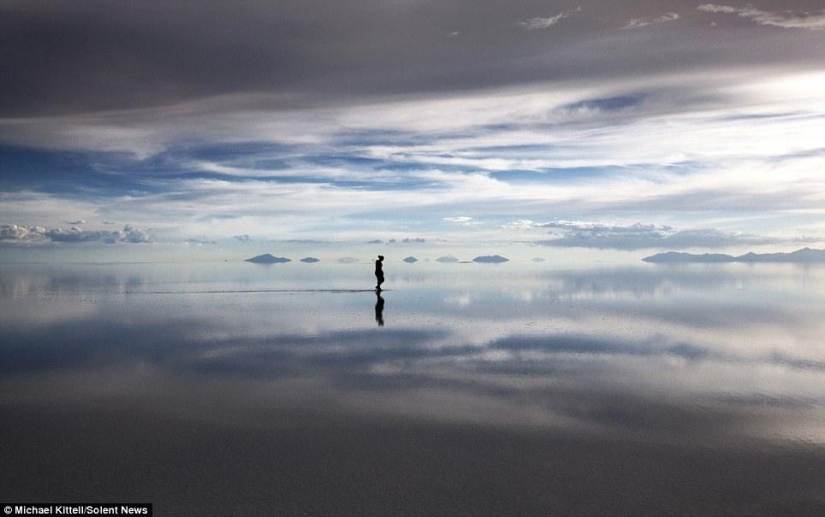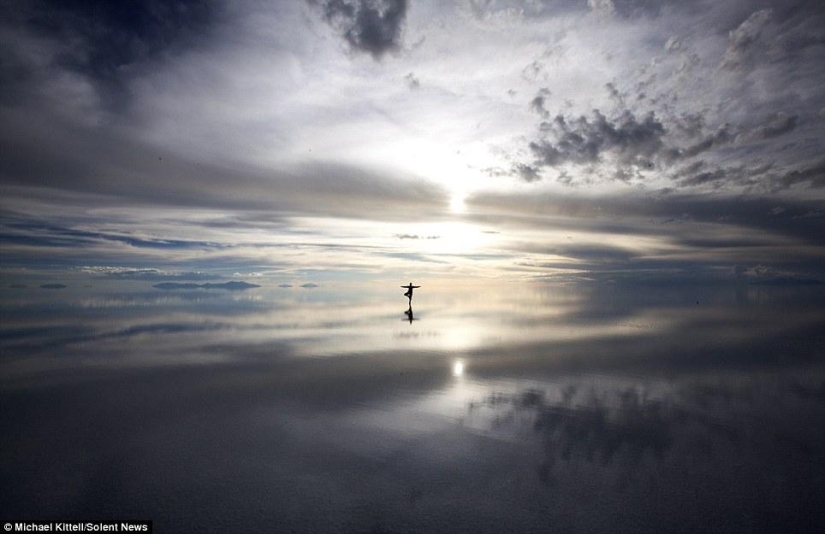 Several photos show the photographer's wife practicing yoga asanas.