St. Petersburg artist Boris Groh (Groh Boris) paints a grim and mysterious creatures in the dark Russian streets. And they seem to toil and wander in search of release from the drudgery of everyday routine. All these characters live with us, in the everyday life of Russian residential districts.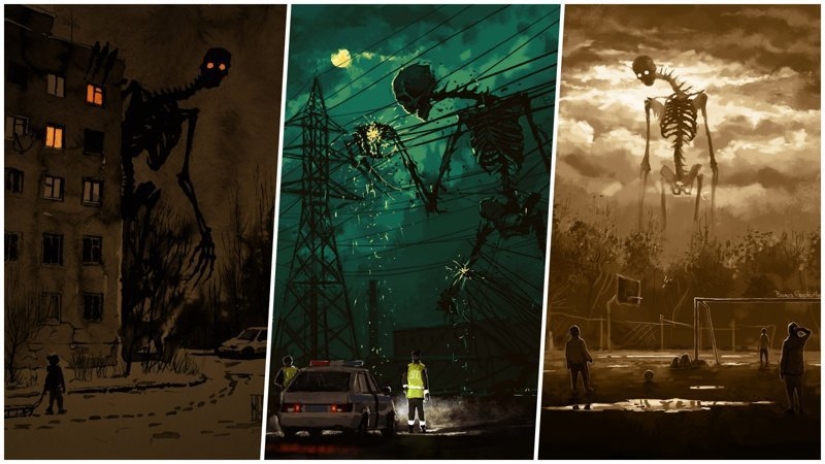 Talented digital artist Boris Groh has created his own universe full of mysticism, horror, mystery and strange creatures.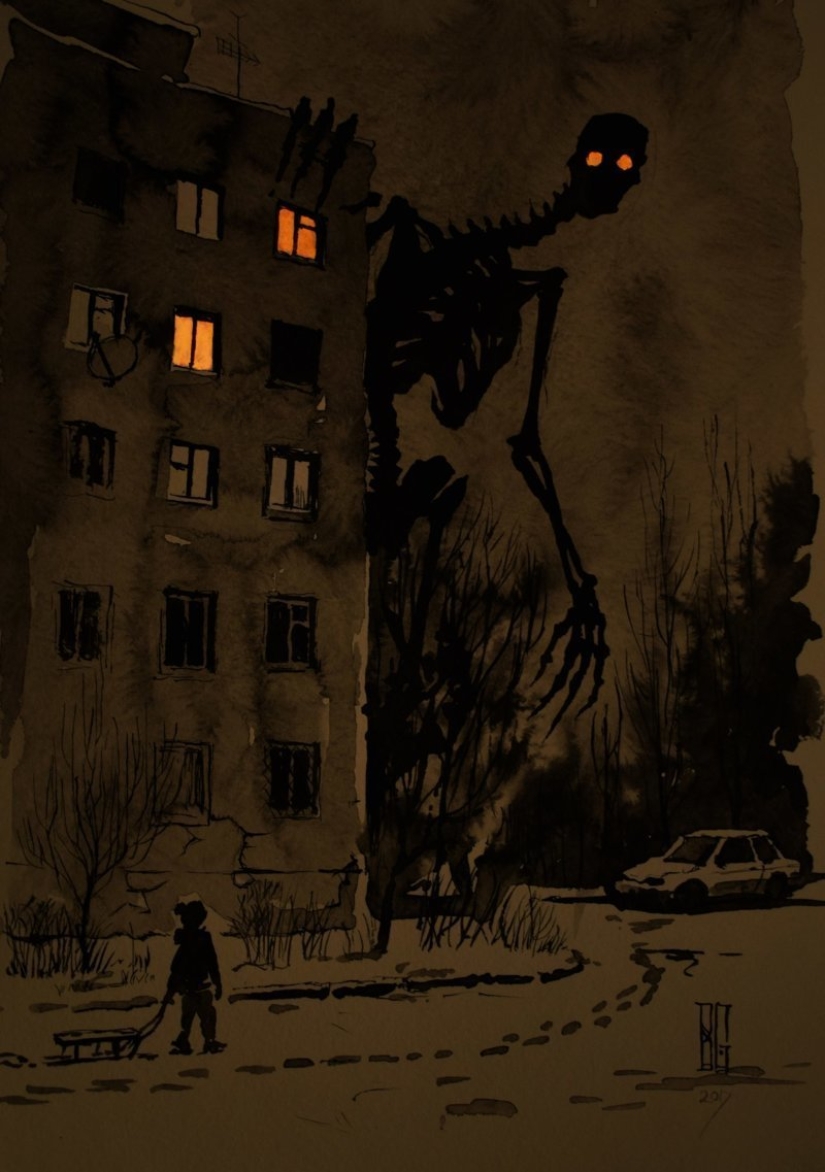 One of the main themes, with a red line passing in the works of digital artist Boris rumble — the giant skeleton, locked in the gray everyday surroundings of urban life.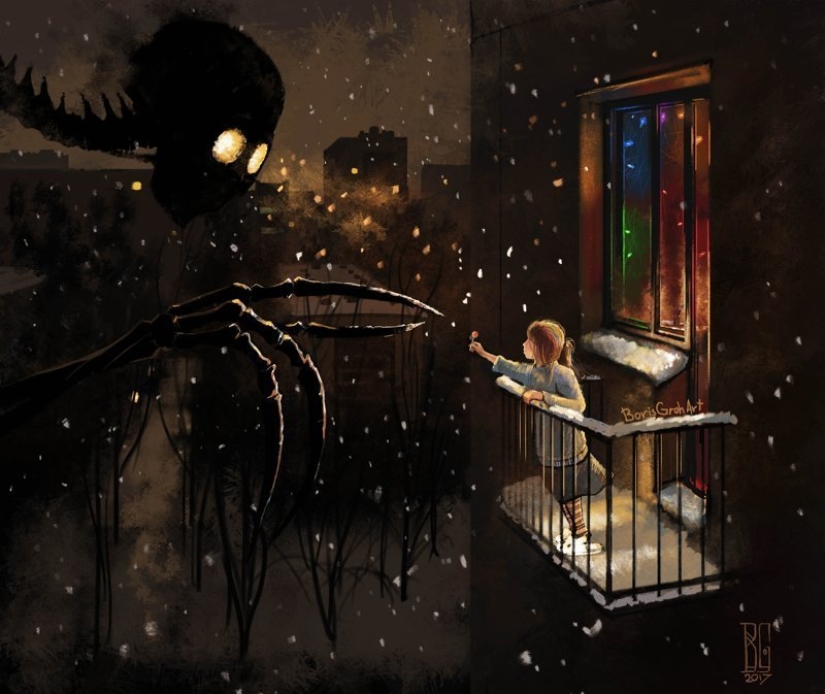 It seems like the author is trying to show in the way of this being an ordinary person, same as we are. And he was no stranger to such feelings, what we have — curiosity, sadness, loneliness.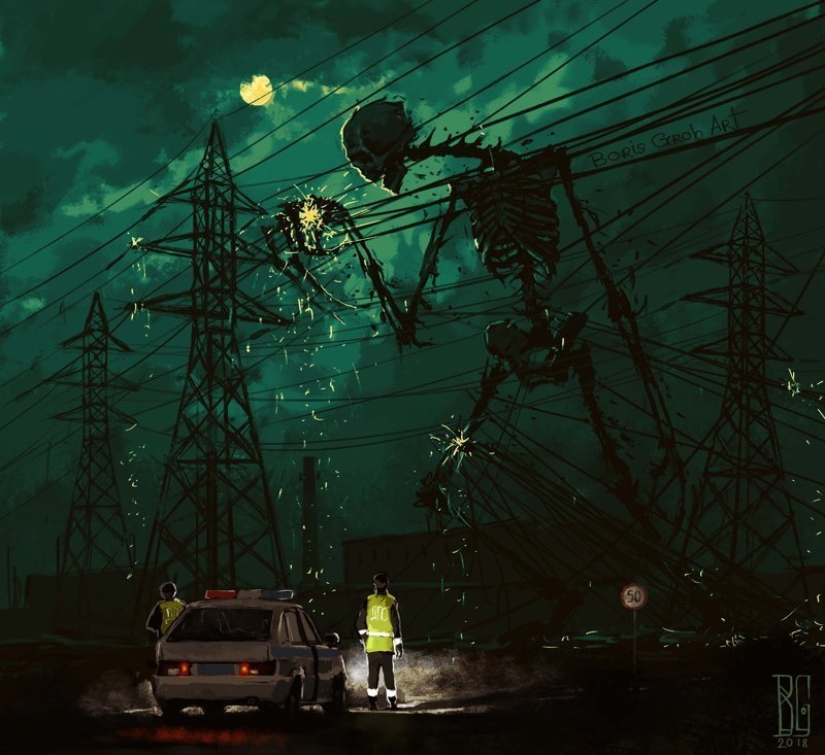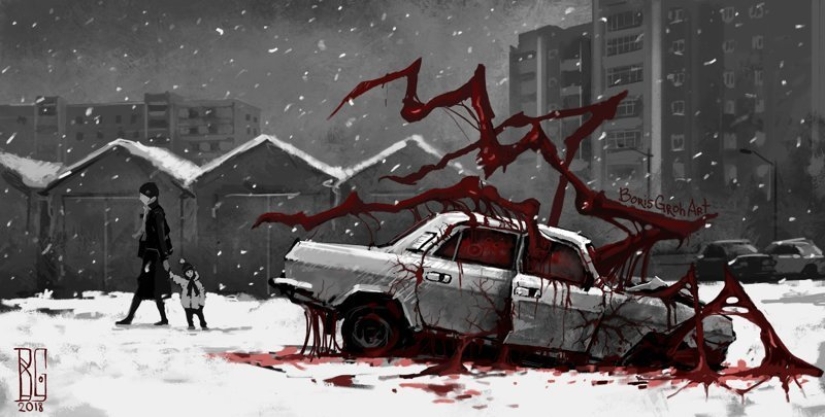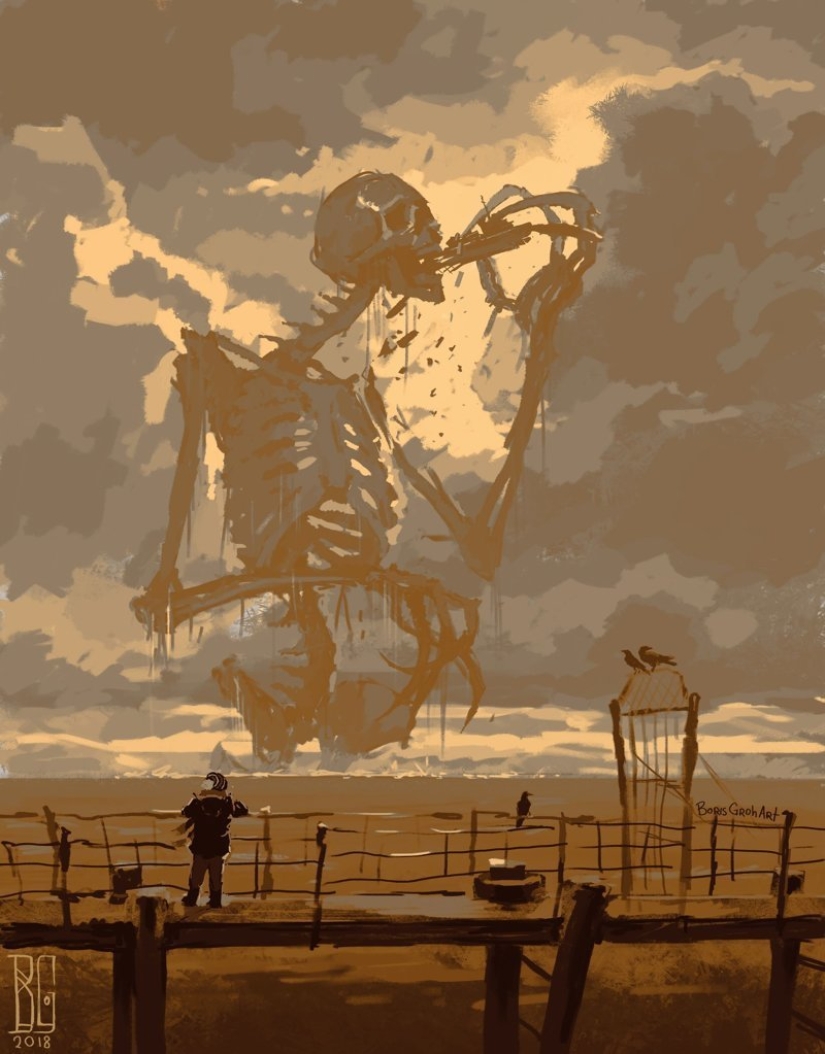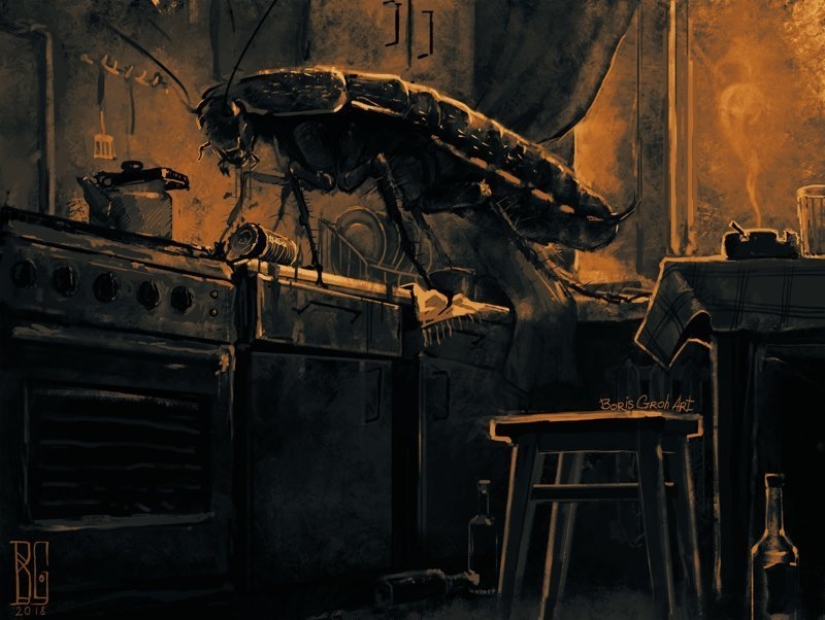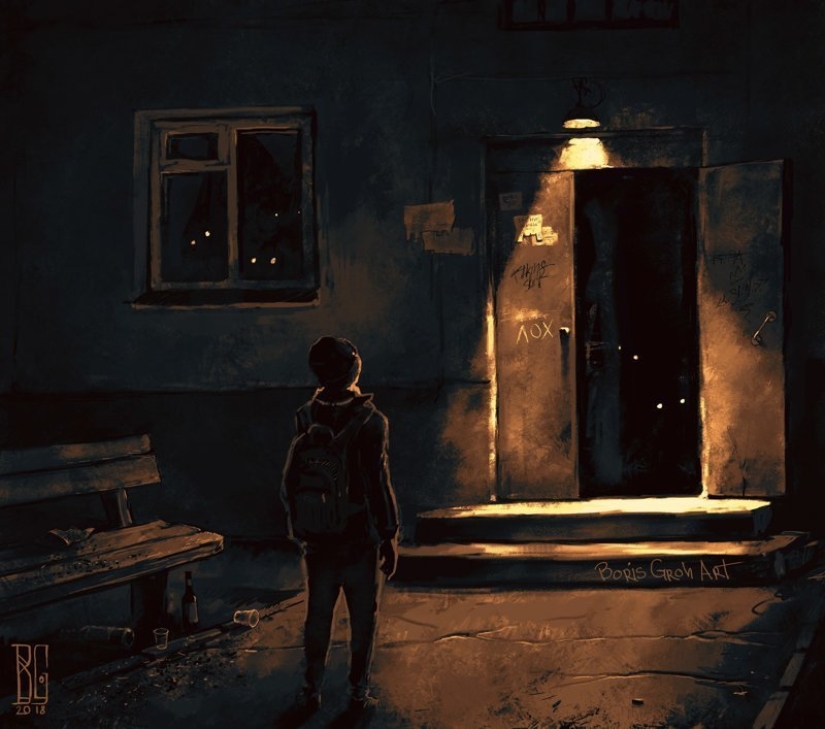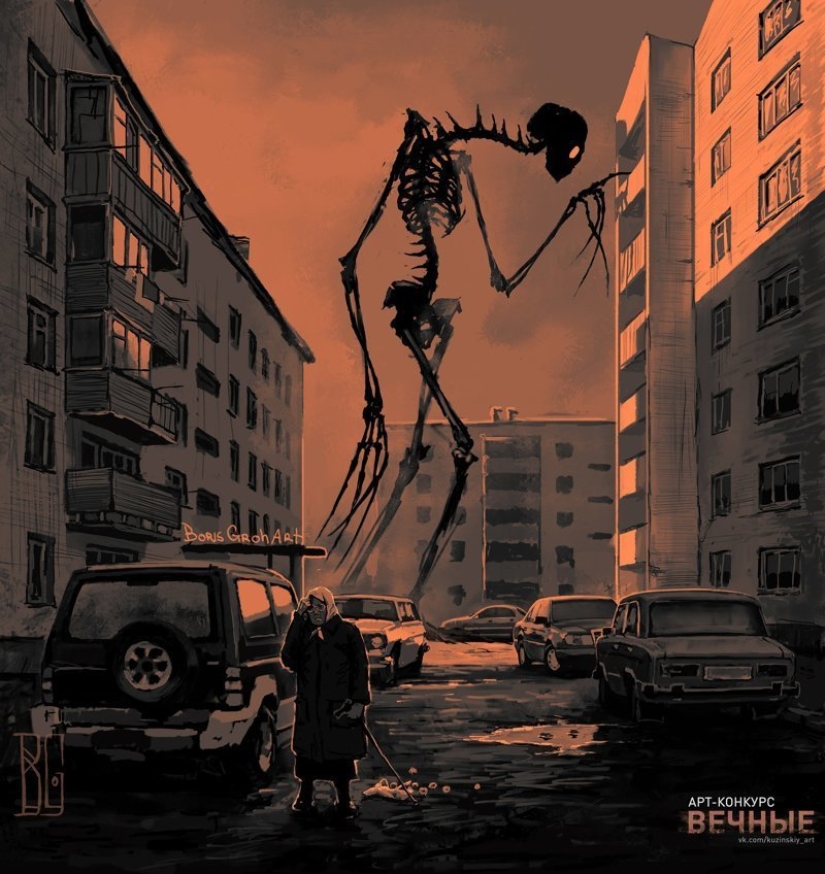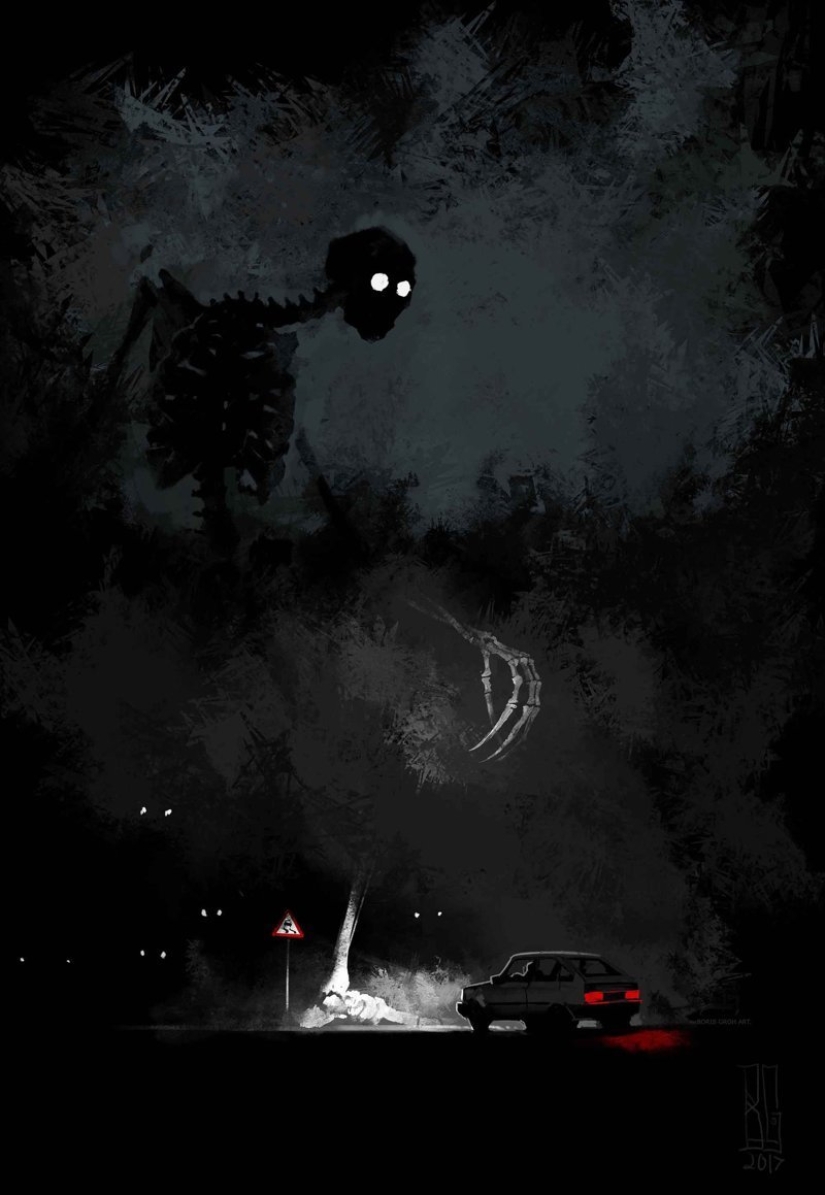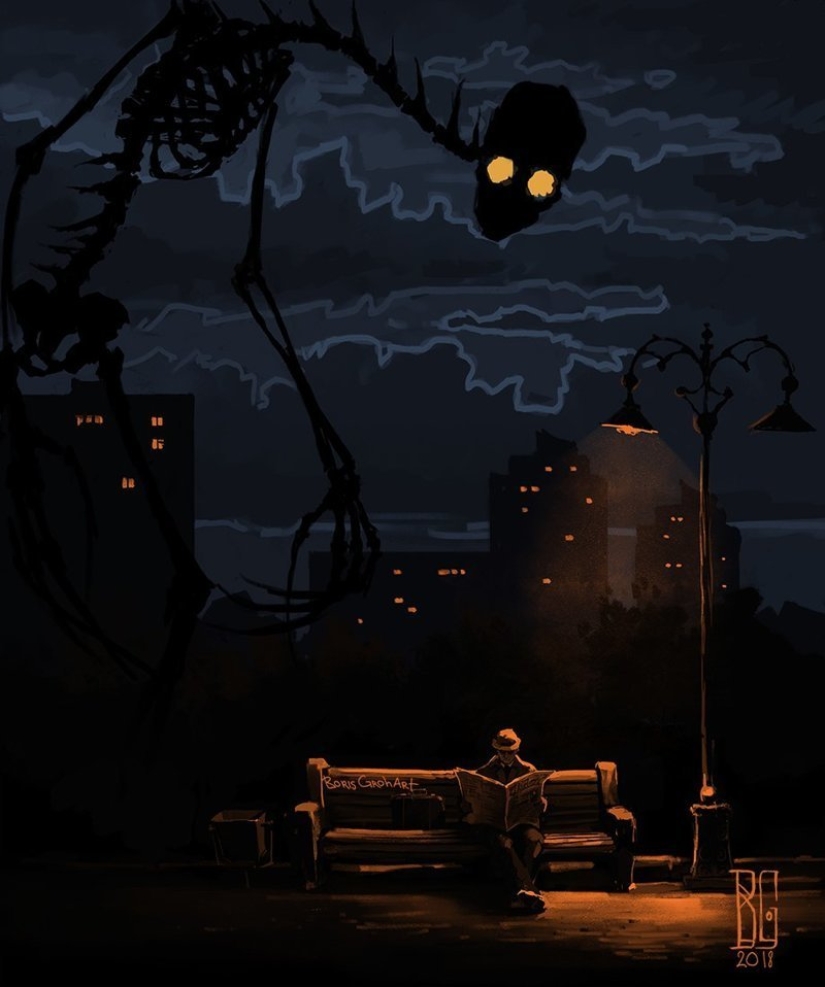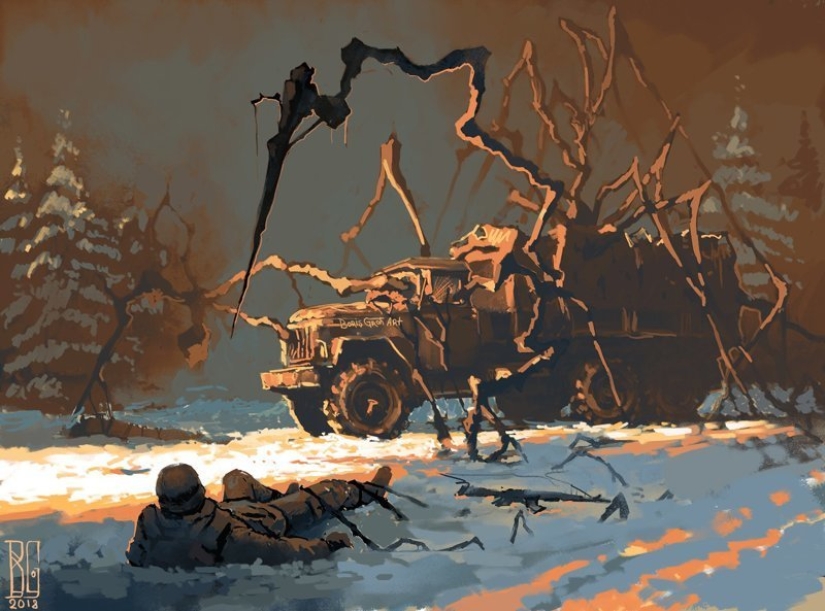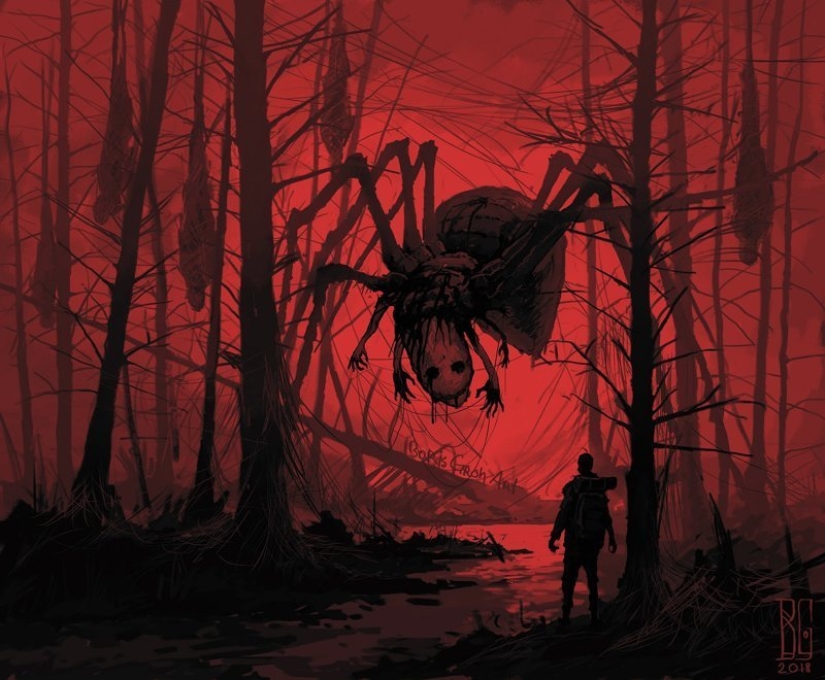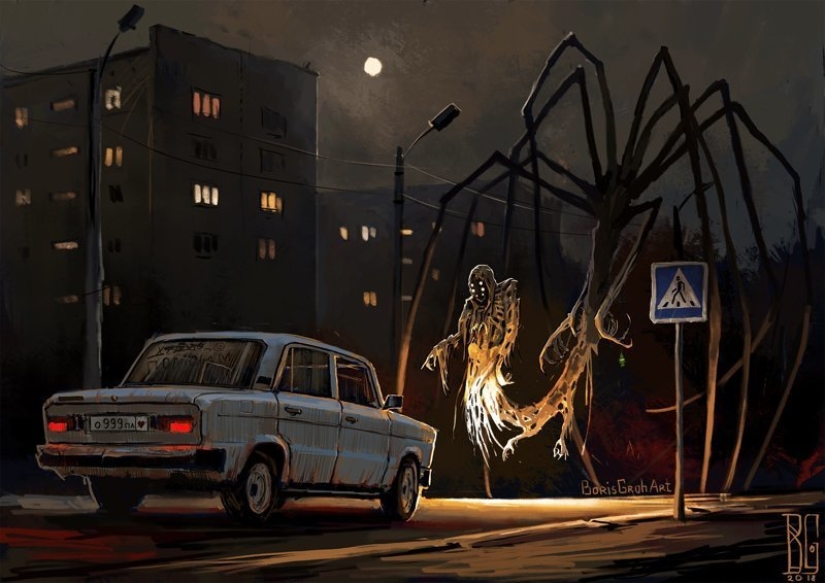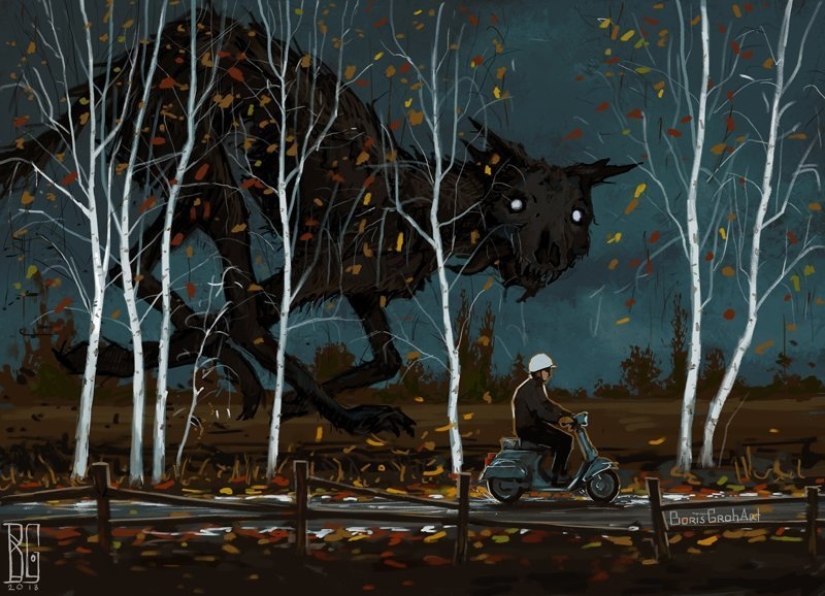 Keywords: Paintings | Darkness | Creature | Artist