The life of a modern person is filled with stress. They not only spoil the mood, but also make you unsure of your abilities, doubtful and confused. You can, of course, go to a session with a psychotherapist, but it is much easier and more useful to deal with problems yourself. To do this, you need to stop for a while and think. A blogger and illustrator named Tanya calls this method "adequate self-reflection" and shows it in her unusual works.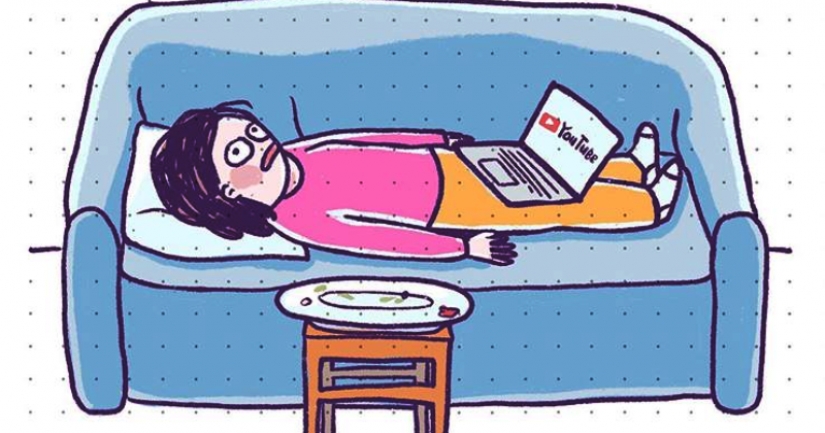 The first illustrations from the series called "Unrestrained Self-reflection" appeared back in 2019 and Tanya immediately began to publish them on the social network instagram. Almost 29 thousand users who are not indifferent to their psychological state and just those who like cute Tannins of work have already subscribed to the girl's page.
The blogger's page says: "My name is Tanya and I can draw and reflect." A quick glance is enough to make sure that this is true. But we are sure that it will not be possible to break away from these images right away. The author herself says about her illustrations with the text as follows:
Tanya admits that she likes to make fun of the absurdity of everyday life and find answers to her questions where they can not be. The girl works in the agency as a creative copywriter and, according to her, she does not have to go far for themes for new mini-comics — they are all from the world that surrounds her.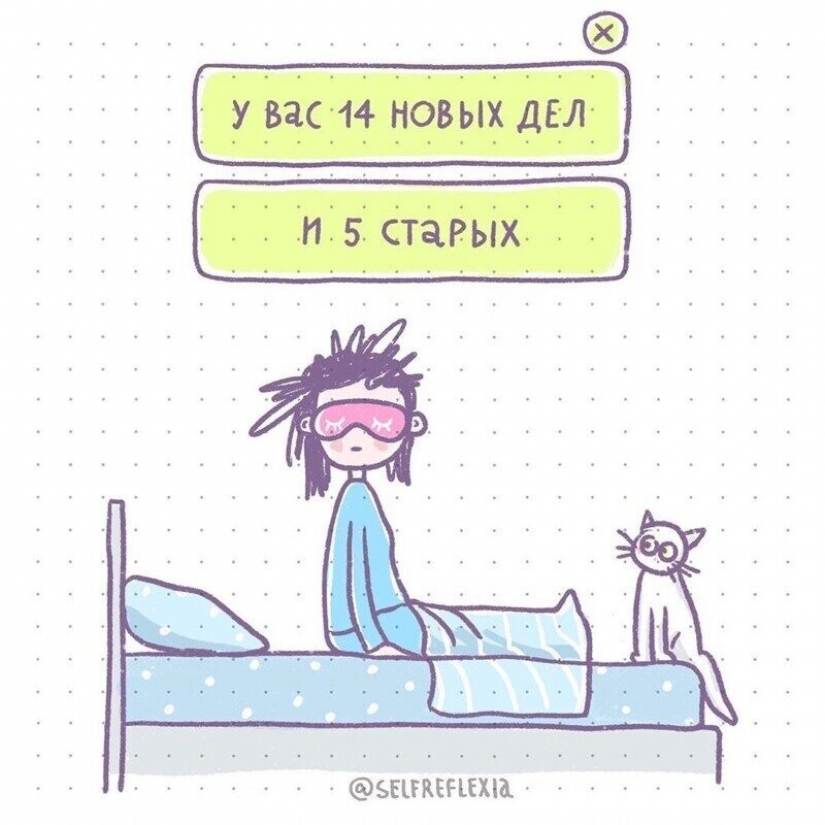 According to Tanya, she wants people to recognize themselves in the heroes of her works and smile. This will make it easier for us to treat problems that attack us from all sides and even completely invented by ourselves.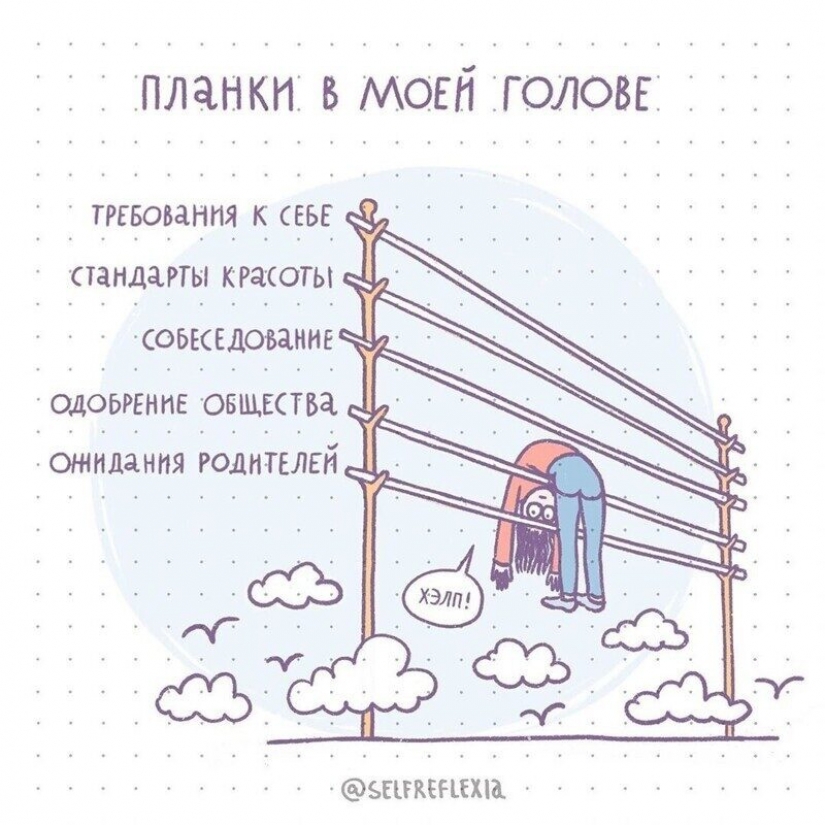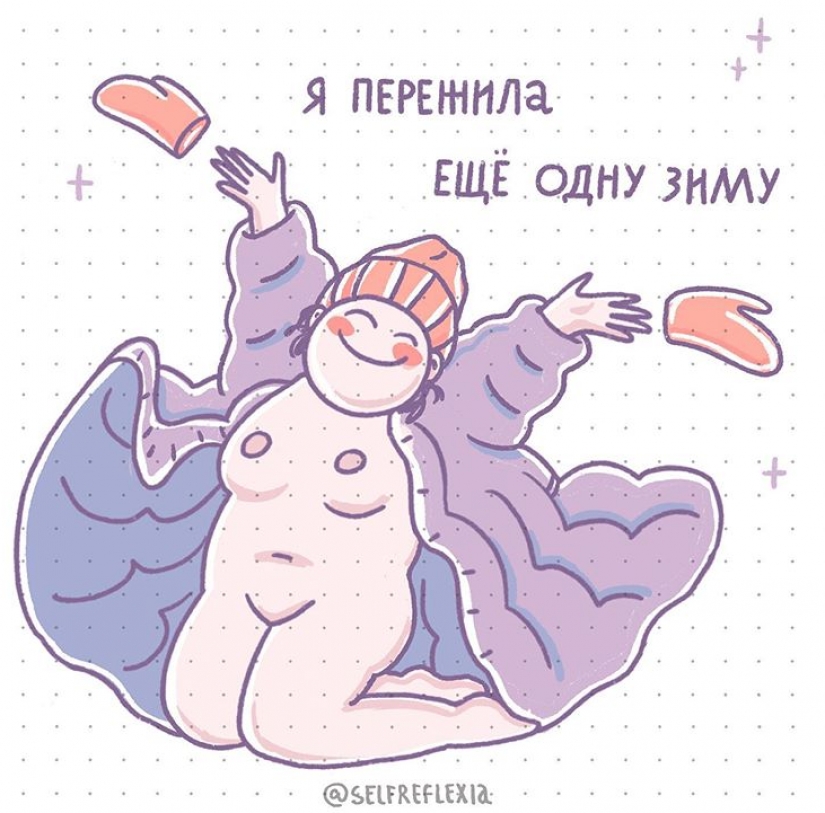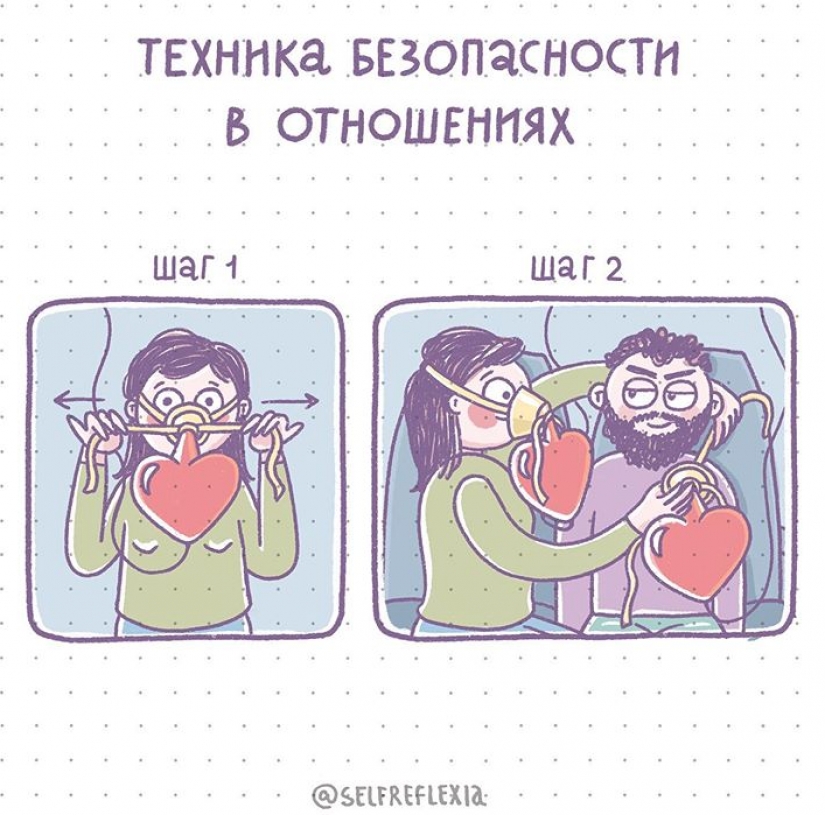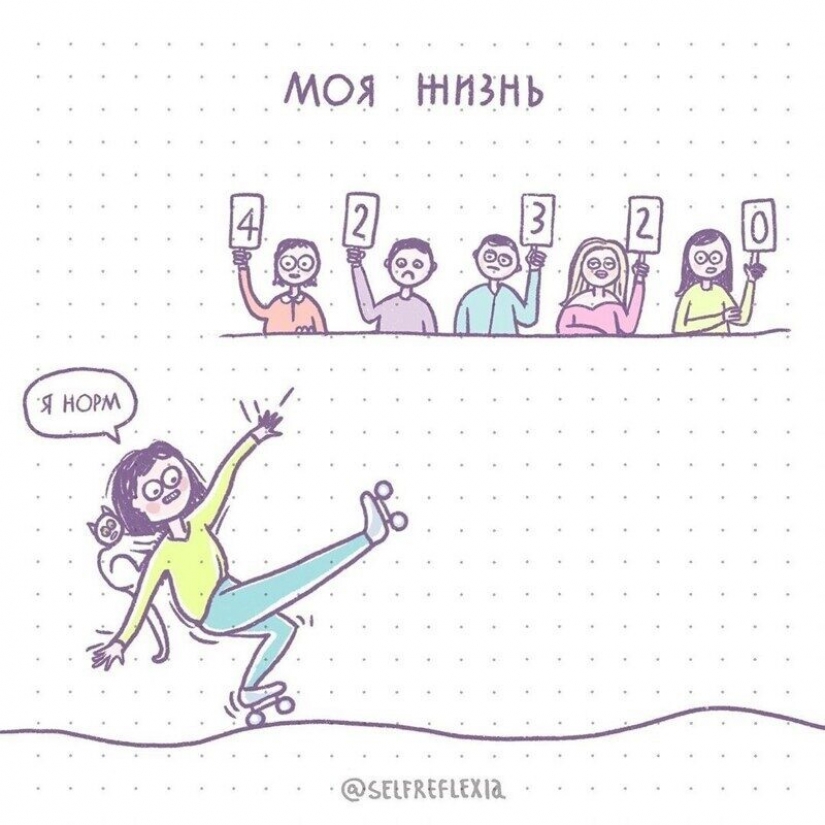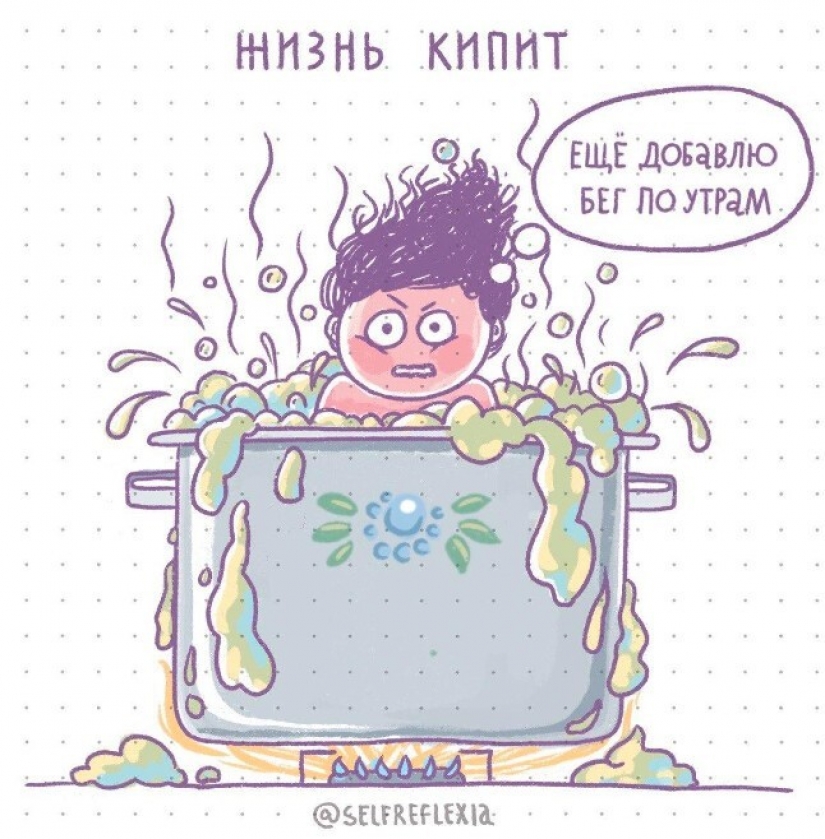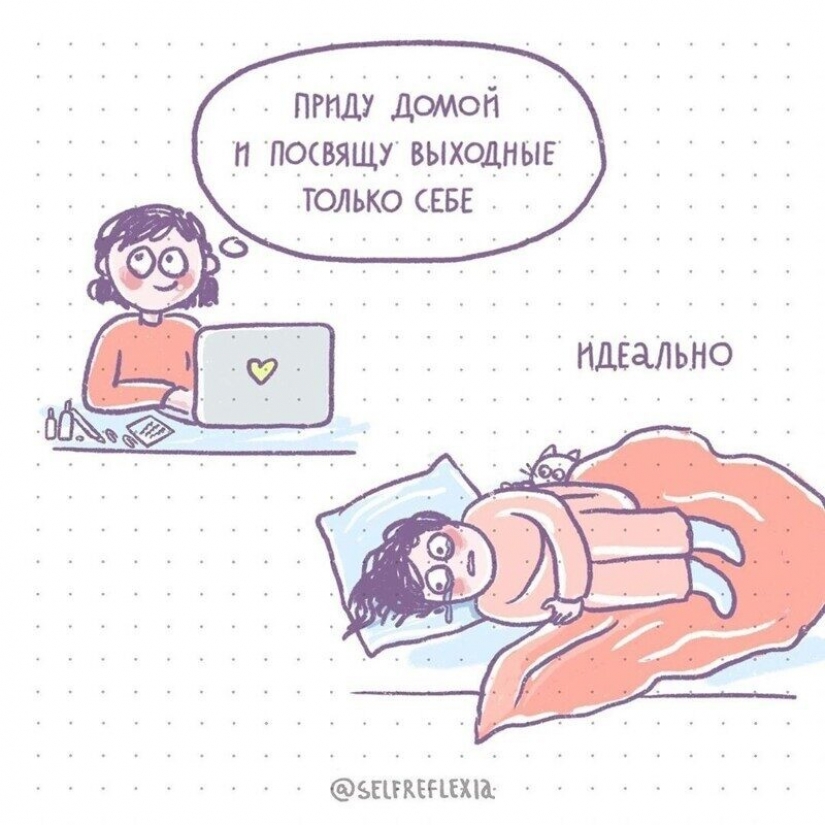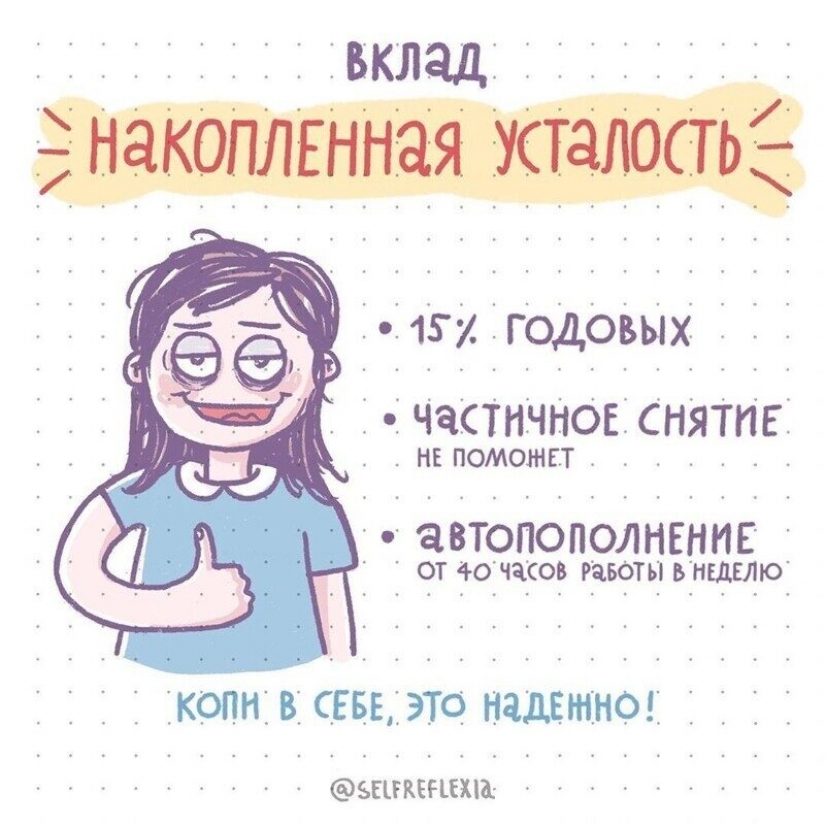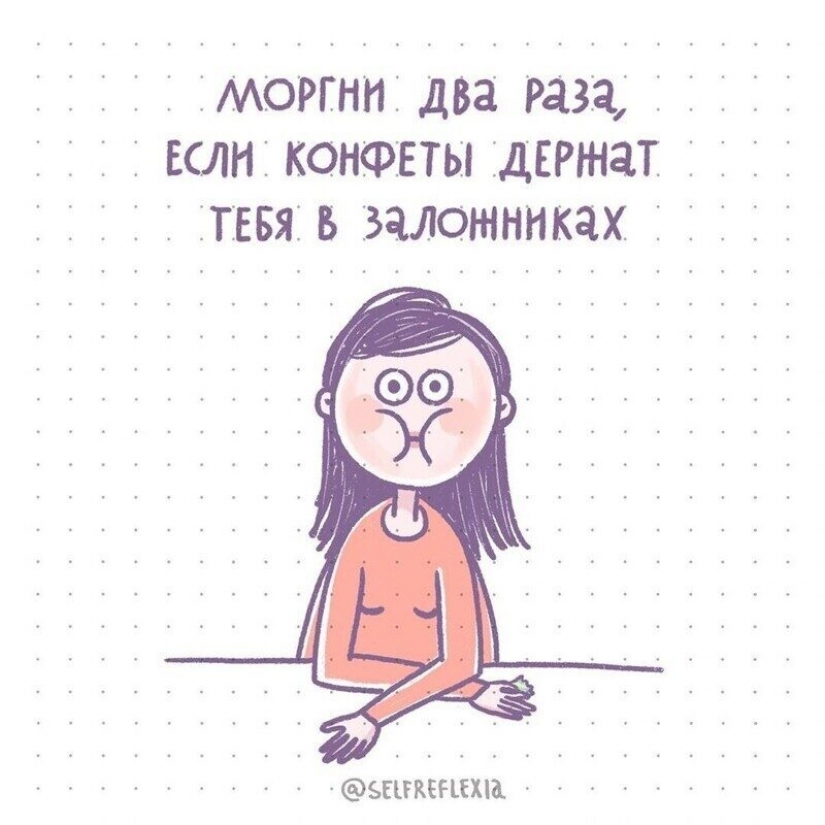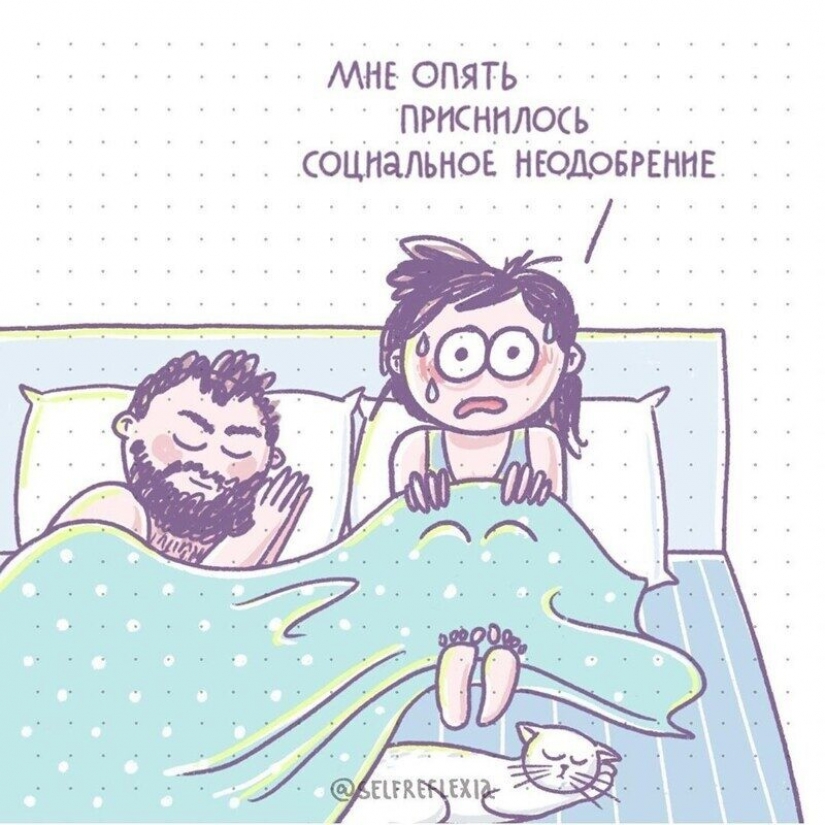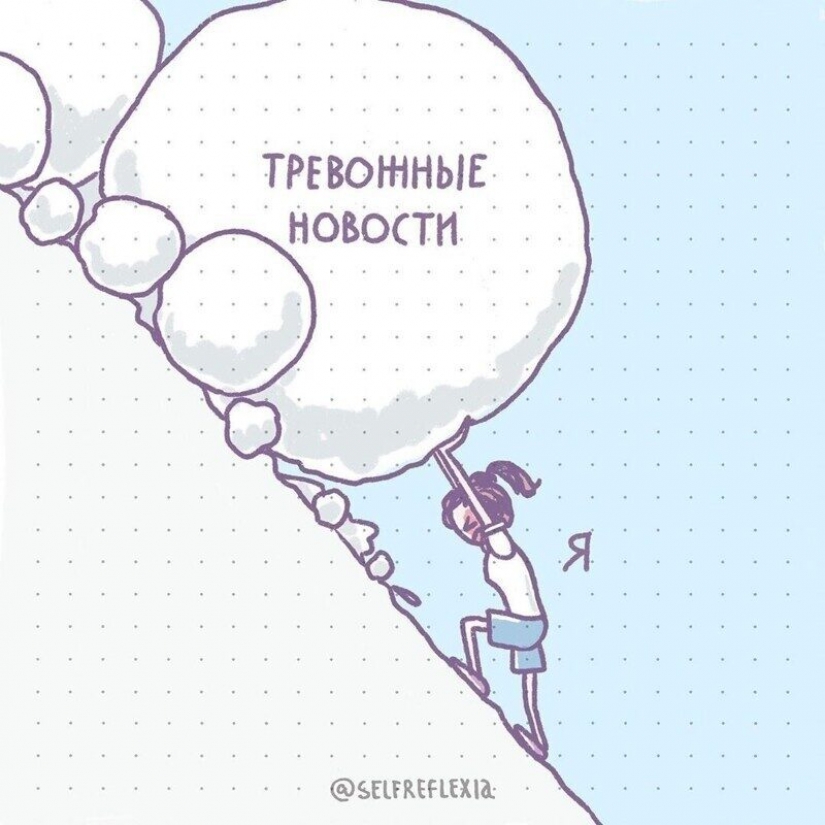 A similar way to deal with stress is offered by Tanya's colleague from the USA, Amanda Oleander, who specializes in problems that arise in a woman's personal life.
Keywords: Blogger | Illustrations | Comics | Psychology | Stress