Houses Woodnest — modern cottage hidden in the woods in odda, Norway. Each house stands on only one tree to which it is attached by a steel collar. A shrewd move eliminates the need for additional designs below, and outside you can see only the pine, which "pierces" houses.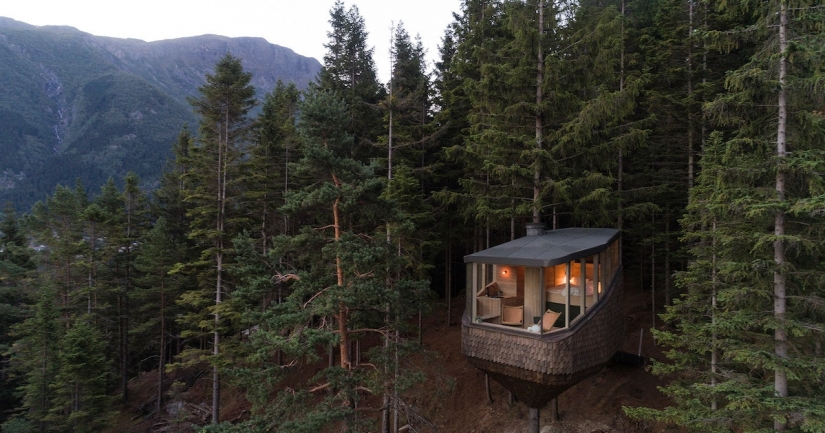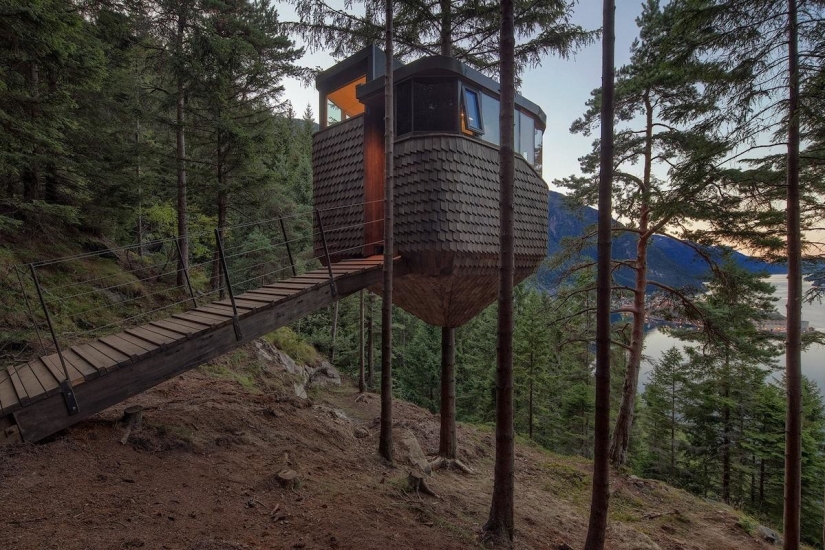 This minimally invasive method created by Helen & Hard Architects, who did not want to disrupt the existing landscape and steep slopes. This method allows the houses to soar to the height of 4-6 meters above the ground, and the forest remains intact. The ecological approach Helen & Hard has approved customers Sally and Kjartan Aana, who also believed that the construction of houses should respect the forest.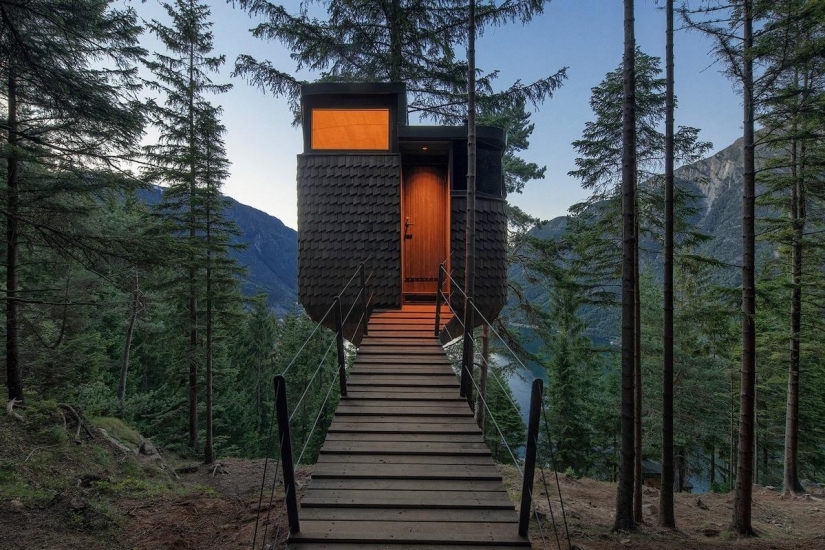 Drive up to the house on the machine will not work — guests have to walk through a steep Hiking trail that leads to the houses-twins. The campaign ends elegant wooden ramp that will allow them to rise in the house, hovering at the height of 6 meters. Those who dare to conquer this trail will certainly be pleased with the stunning view from the top is worth it.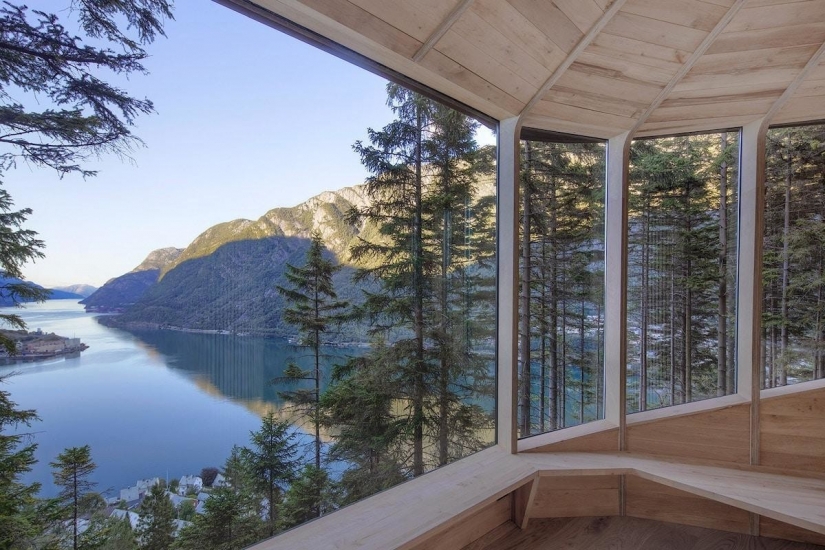 Let the house and is very tiny, but every inch of the interior space of 15 square metres is carefully considered and expertly organized. Bathroom and bedroom are located on either side of the entrance, guiding guests into the home.
The rest of the space is a combined kitchen and living room facing glass façade height of almost floor to ceiling. Other construction elements are made in the local folk style, including wooden structures, raw shingles that covers a cone-shaped houses, and elegant wooden slats in the ceiling.
Houses Woodnest are proof that stunning design is not always high ceilings and spacious rooms. In this case, it is manifested in the well-planned interior with the support of the national architecture, which is taken to respect the landscape. Both house available for rent on the website Woodnest.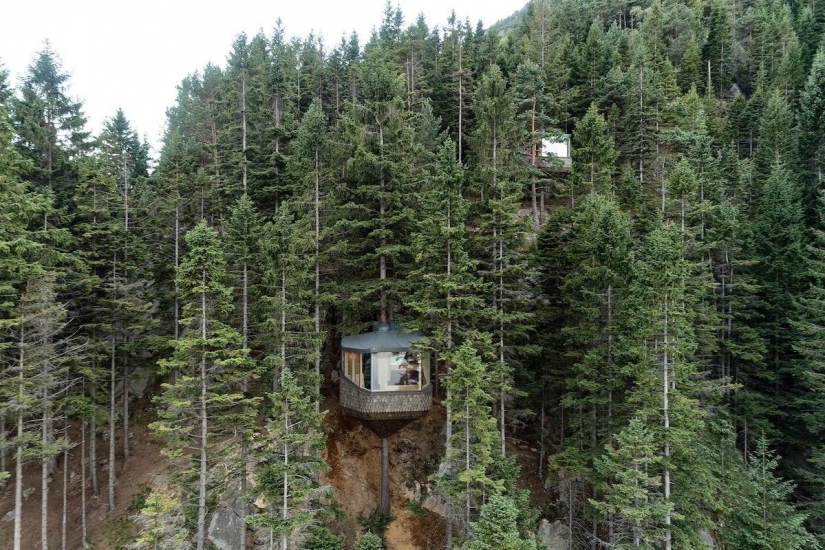 Keywords: Trees | House | Norway | Rest