Kenya. Masai Mara Nature Reserve. Two proud lionesses took their cubs for a walk. Under the gaze of adults, lion cubs are happy to stretch their little paws, periodically trying to ride a "hare" on their mother's back.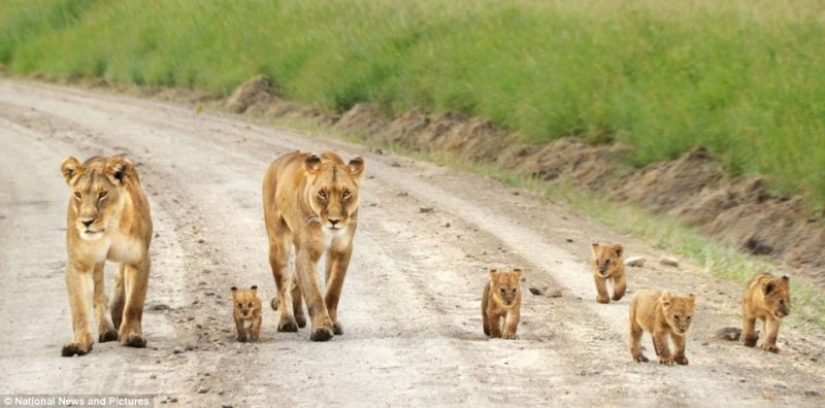 Lion mothers on a walk. Lion cubs walk along the road under the gaze of adult lionesses in Kenya's Masai Mara Nature Reserve.
The cubs are old enough to start exploring their home. They're so curious!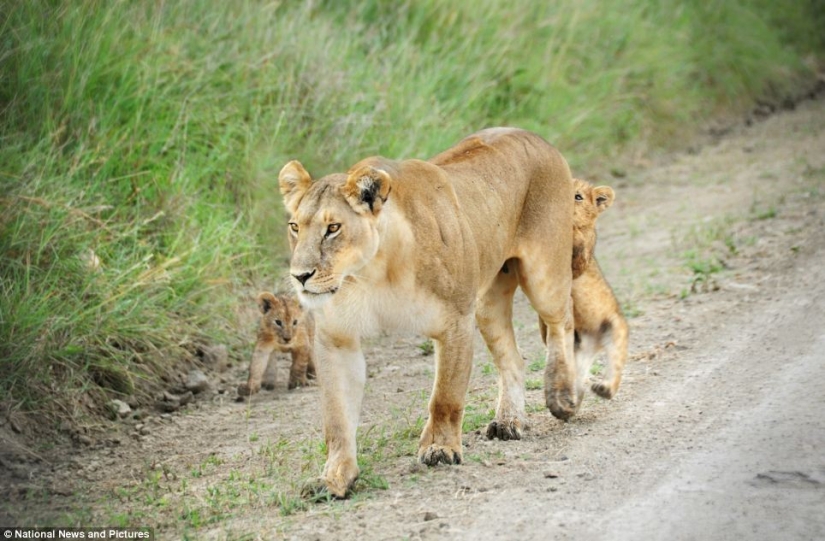 Photographer David Lazar, who captured this lion walk, says that one of the cubs – the smallest and weakest – did not leave his mother's side for a single step while his brothers and sisters boldly inspected the surroundings. And some even tried to ride "for free"!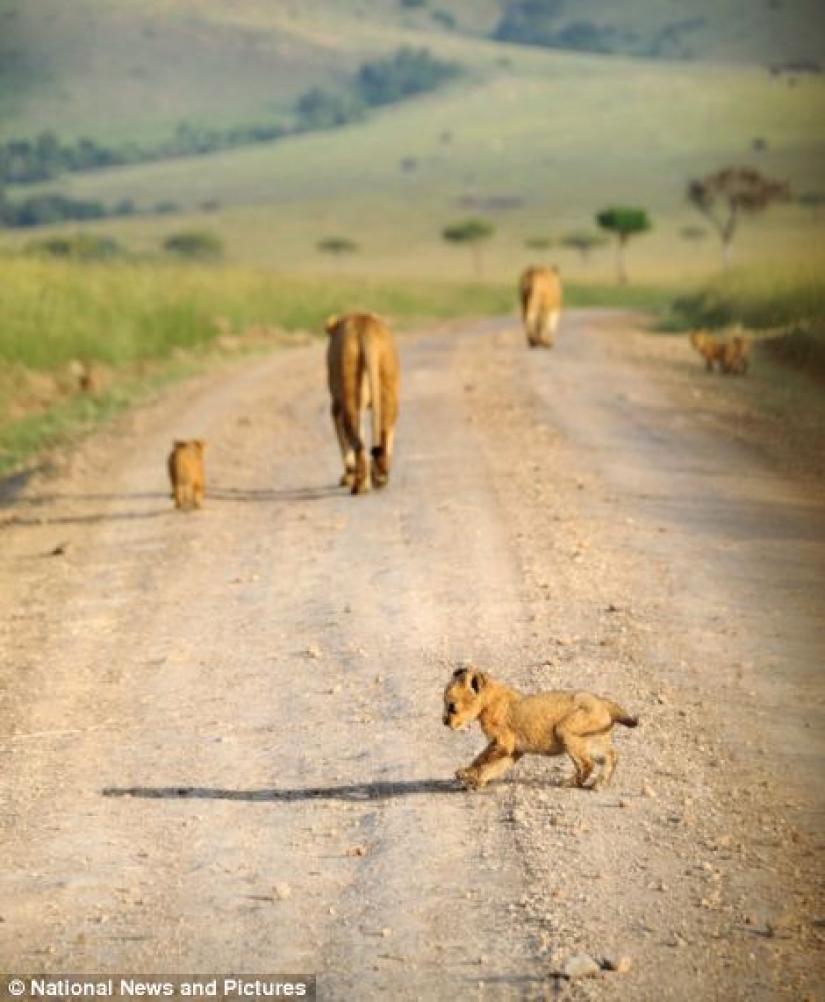 Maasai Mara is a large nature reserve in southwestern Kenya, named after the Maasai tribe that lives in this region.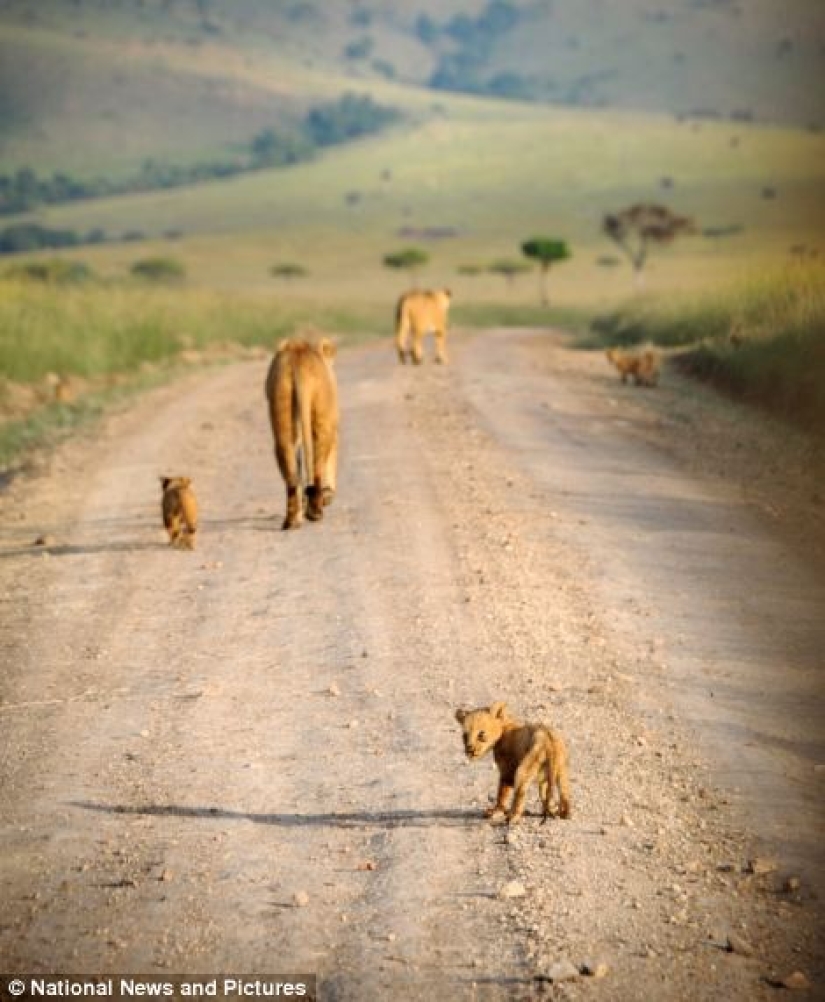 The area of the reserve is 1500 sq.km. Up to 500 lions live here in more than 20 prides.