Vladimir Semyonovich Vysotsky was born on January 25, 1938. Vysotsky's creative life consists of more than 800 songs and poems, 20 roles in the theater and about 30 roles played in the cinema. Vladimir Semyonovich made it clear to people with every line he wrote, with every chord, with every "cry", "thunderclap" that he understood them. He sang about the country, about pressing problems, and about distant dreams. He told his stories in such a way that I wanted to rejoice and at the same time cry from an overabundance of feelings. Each of his songs is a world that he gave to all people.
On this day, you will find the most interesting stories from the poet's life, as well as rare photographs of Vladimir Semenovich.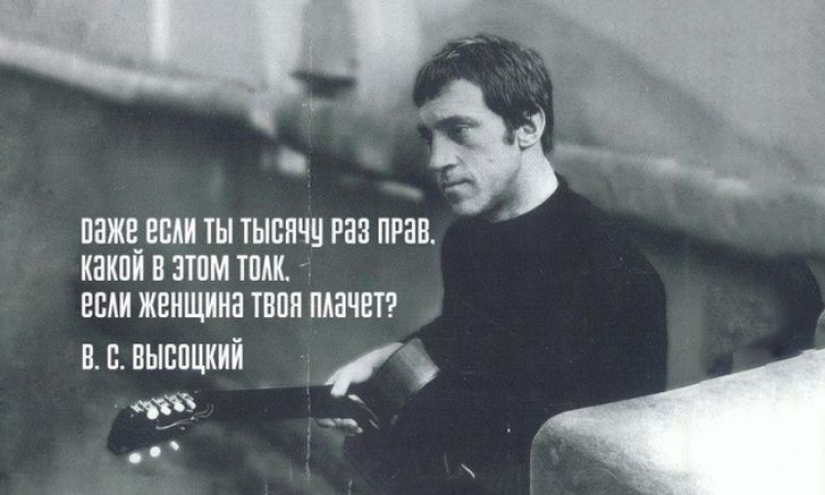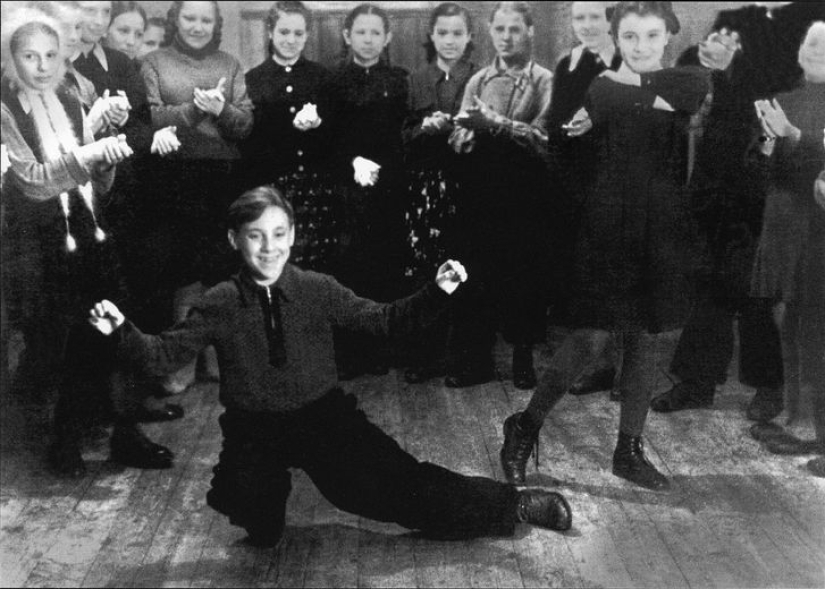 Volodya in the pioneer camp "Mashinostroitel", 12 years old (photo from the Vysotskys' personal archive)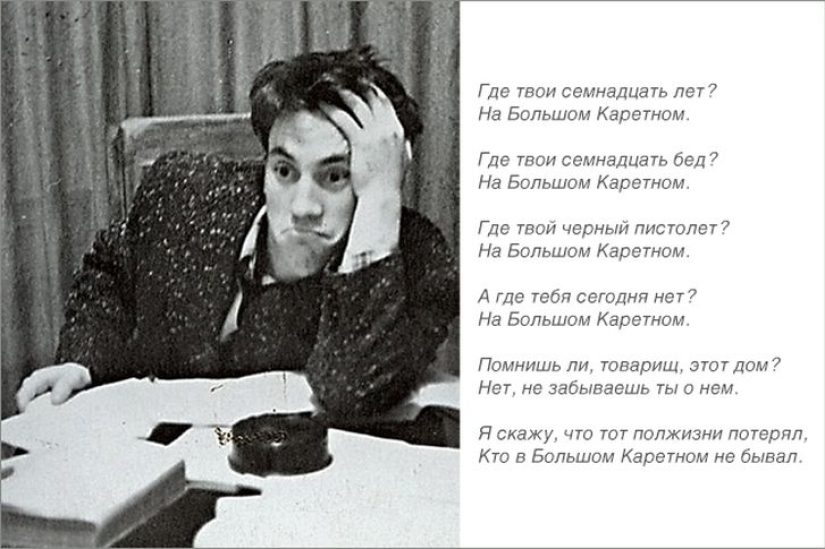 Moscow Art Theater Studio School, 1959 (photo from Vysotsky's personal archive)
— What can you do?
— I write songs.
— I have to run, but I'll listen to you for 30 minutes.
As a result, these 30 minutes stretched for two and a half hours.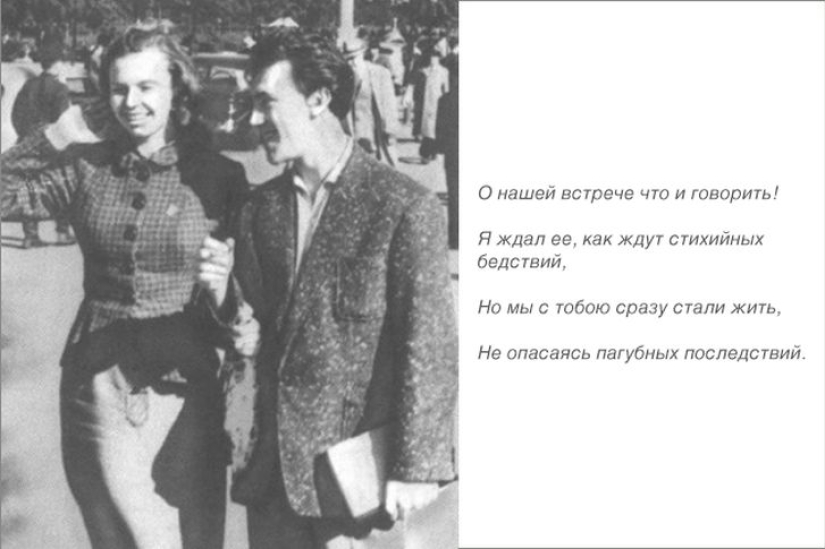 Isa Zhukova and Vladimir Vysotsky walk at the VDNKH, late 1950s. (photo from the personal archive of Isa Vysotskaya)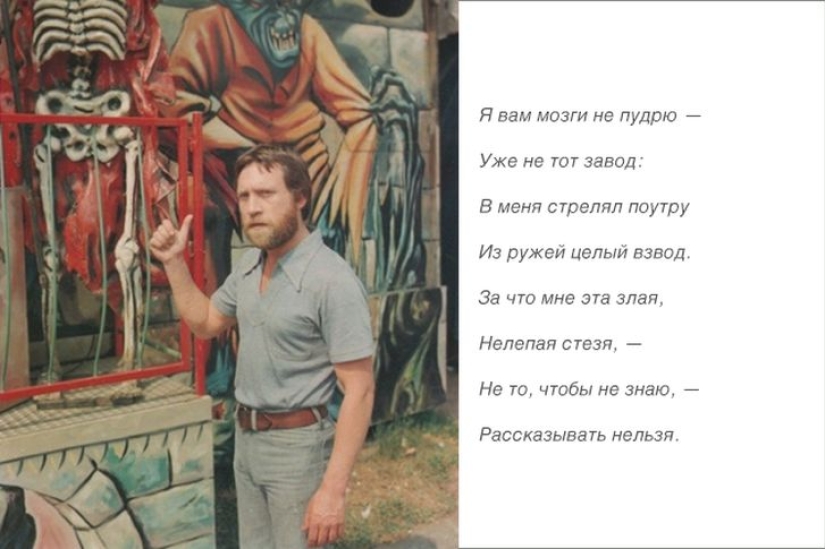 Vladimir Semenovich evaluates graffiti (photo from Vysotsky's personal archive)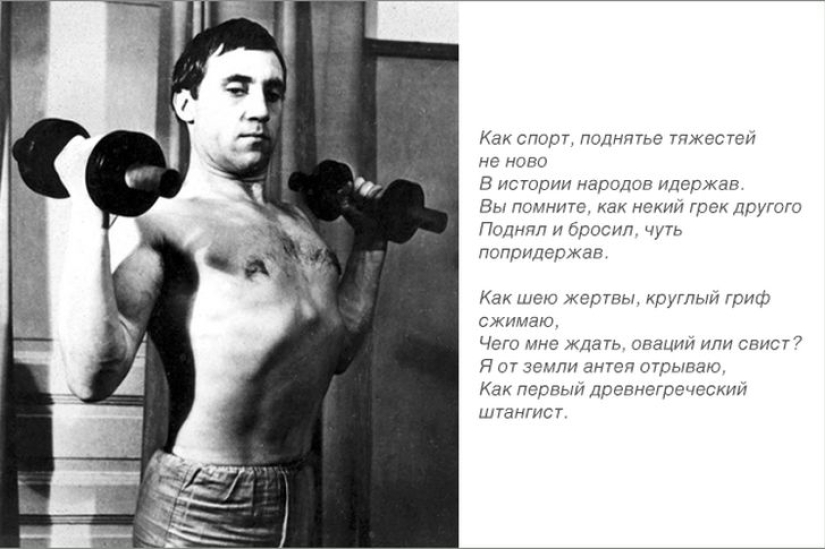 Editorial board of the magazine "Sports life of Russia", 1968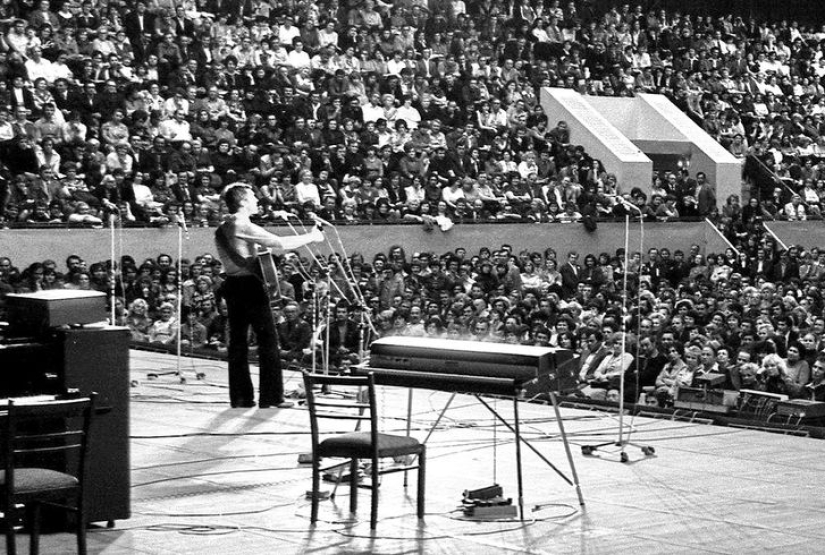 Vladimir Vysotsky's concert in Kharkiv, 1978 (photo from the singer's personal archive)
To which he, after a little thought, replied: "Oh, and fuck it, sign it."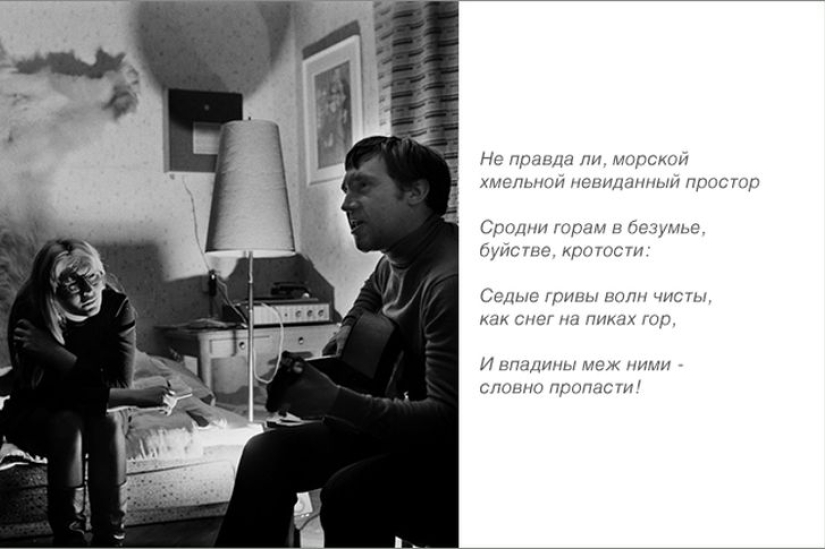 Vysotsky had a huge number of affairs and relationships throughout his life. However, neither Isa Zhukova, nor his second wife Lyudmila Abramova, nor the young artist Larisa Luzhina, nor the actress Tatiana Ivanenko, nor his last love Oksana Afanasyeva gave the poet as much inspiration and support as Marina Vladi. It is her Vysotsky woke up at night to sing a song he had just written. The famous actress, at his call alone, threw everything to be with him when he got into another accident.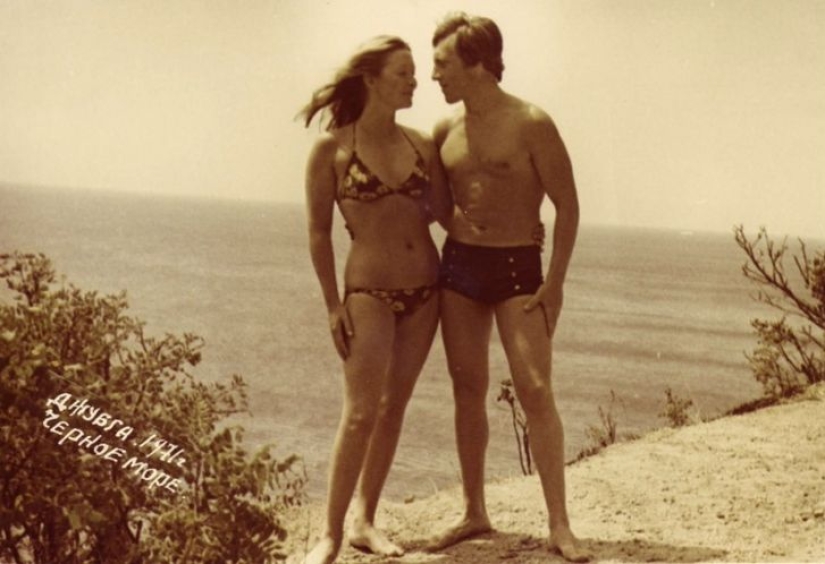 Vladimir and Marina during a cruise on the Black Sea, August 1971 (photo from the personal archive of S. Demin)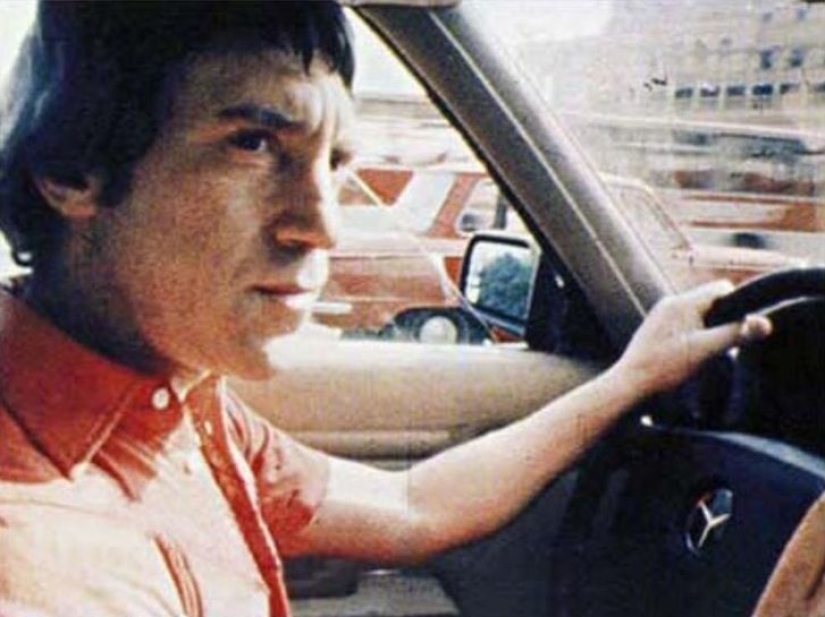 Vysotsky driving his Mercedes 450 (photo from the Vysotsky family archive)
Vysotsky and Vladi on the background of the t/x "Shota Rustaveli" (photo from the personal archive of S. Demin)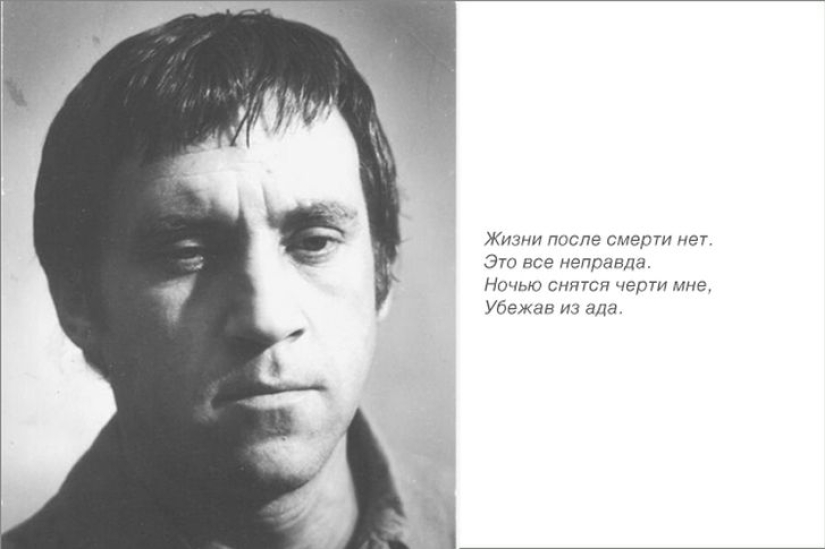 Vysotsky after clinical death, 1969 (photo by St. Petersburg photographer Mikhail Smirin)
Vladimir Vysotsky and Marina Vladi in San Francisco, 1976 (photo from Marina Vladi's personal archive)
— But do you really think, — Vysotsky snapped, — that if I have problems with my government, then I have come to solve them here?
He was no longer provoked.
Farewell to V.S. Vysotsky, 1980 (photo by Valery Plotnikov, East News agency)
A couple of days later, the editor-in-chief of Vechernaya Moskva was removed from his post for publishing a note about Vysotsky's death. And despite all the obstacles, near the Theater on A huge crowd gathered in Taganka, people did not disperse for several days. On the day of the funeral, many even stood on the roofs of nearby buildings. About 40 thousand people came to say goodbye to the artist.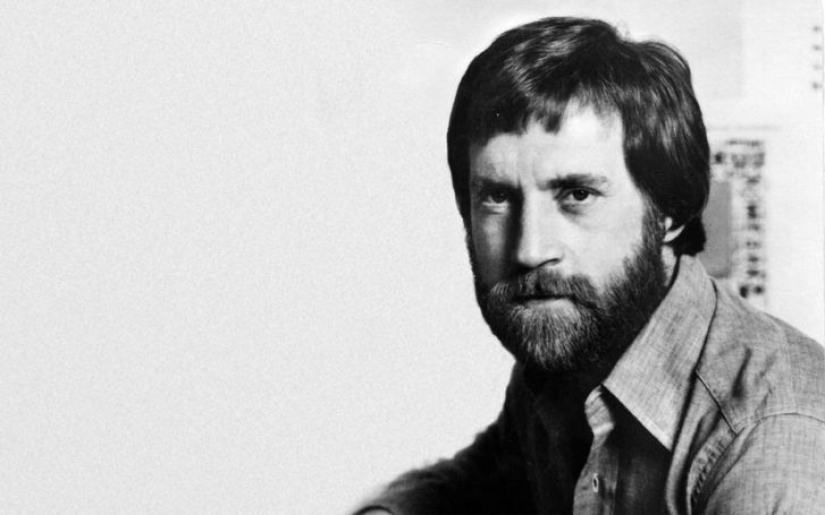 Vladimir Semenovich Vysotsky (photo by Valery Plotnikov)
Keywords: Actor | Vysotsky | Musician | Poet | USSR