Love and compassion are not alien to the animal, and the miracle of Labrador from Essex confirms this truth. Last year, he became famous all over the world, taking on the education of nine ducklings. Now dog with a big heart again touches the audience — he became a father for six new stepchildren.
Learn how to live a generous farmer and his "children" of this material.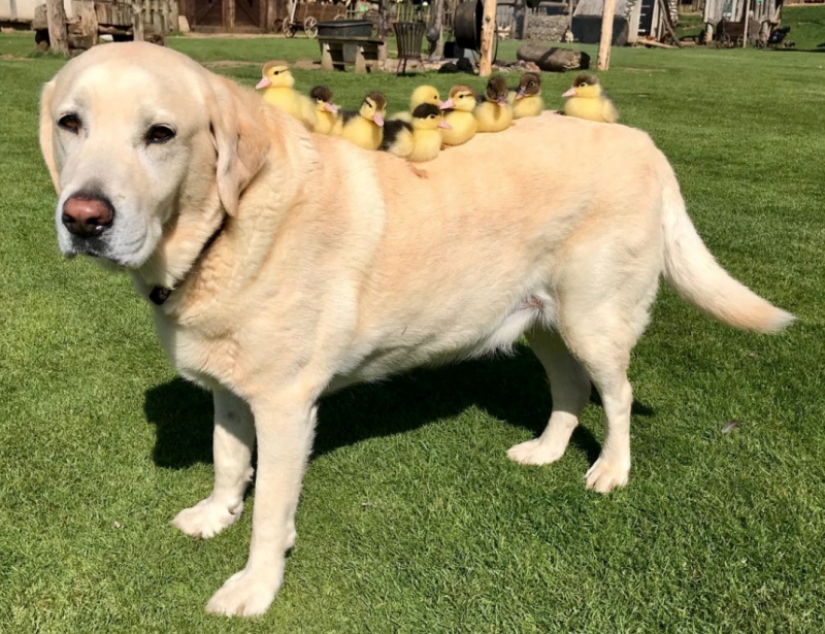 Fred — 11 year old dog, who became a celebrity in 2018. He took custody of nine orphaned ducklings after their mother was gone. Those Chicks have grown and flown the nest, but the Labrador found the new kids, left without attention and maternal care. Wonder-dog decided to educate these poor orphans.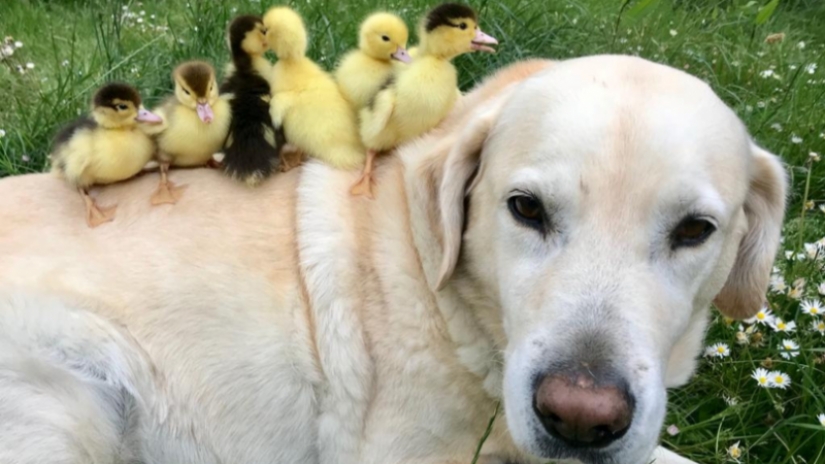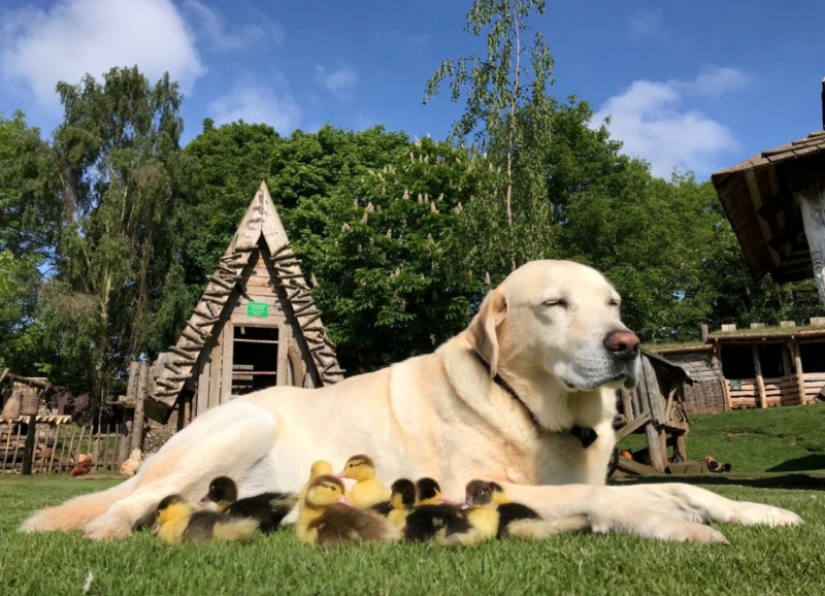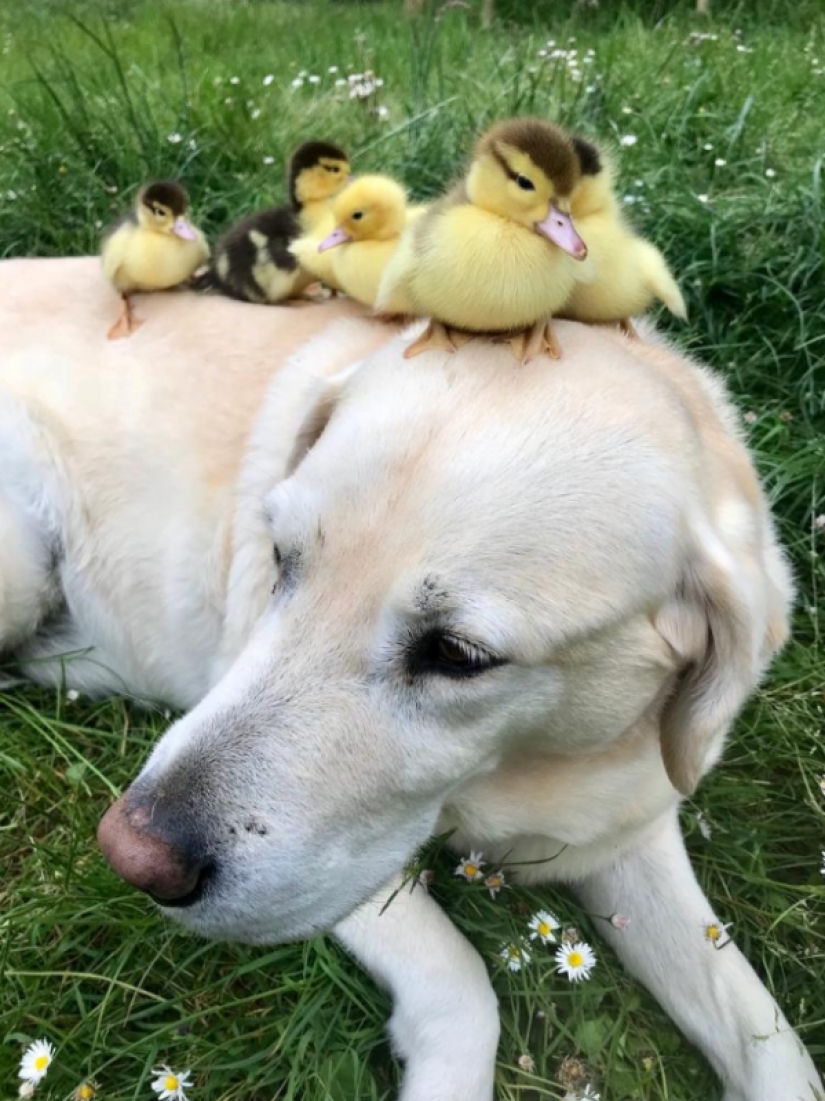 Keywords: Socket | Care | Labrador | A mother's love | Father | Dog | Foster | Chick | Orphans | A dog | Adoption | Ducks | Ducklings