We see only the tip of the iceberg. All that the creators of the beauty industry allow us is a minute of a ready-made "picture", an ideal image in ideal conditions is a stunning model, there is nothing to find fault with in her image. It seems that this is exactly how she was born. 
Backstage is a different energy. This is practically a battlefield — with minor imperfections, inaccuracies. And its aesthetics are no less important than the aesthetics of the show itself. Photographer Matt Lever has been shooting behind the scenes of fashion shows for almost 20 years. During this time, he saw everything - a thorough, seemingly chaotic preparation process, every tragedy and every victory. In his photographs, those who look like creatures from another world on the podium are ordinary girls: they laugh, fool around, worry and get tired.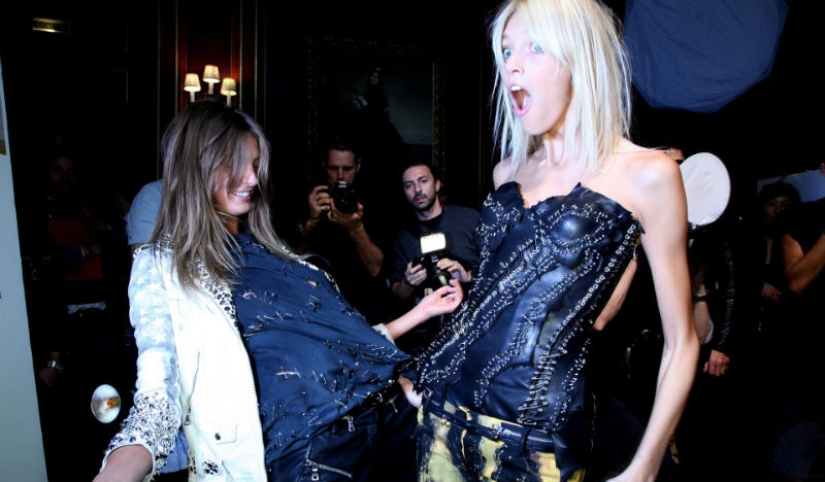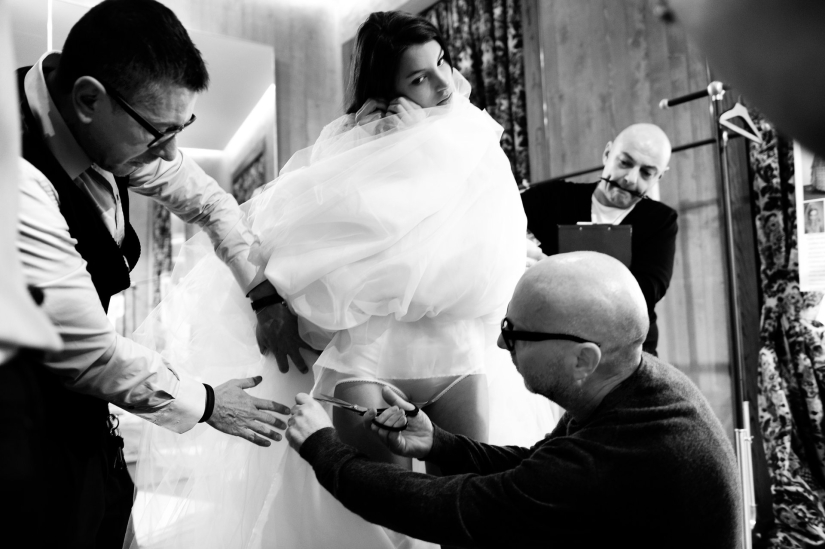 Dolce & Gabbana, Alta Moda, January 2003.
Anya Hindmarch, autumn-winter 2015.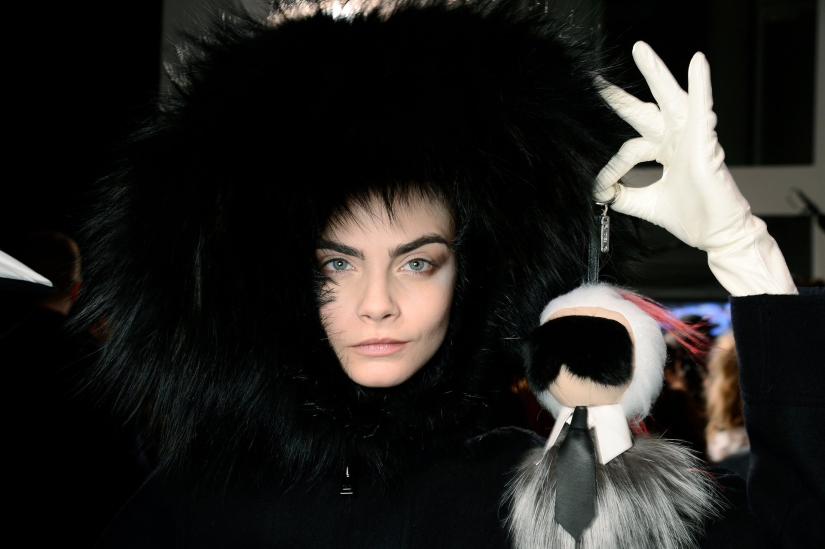 Fendi, autumn-winter 2014.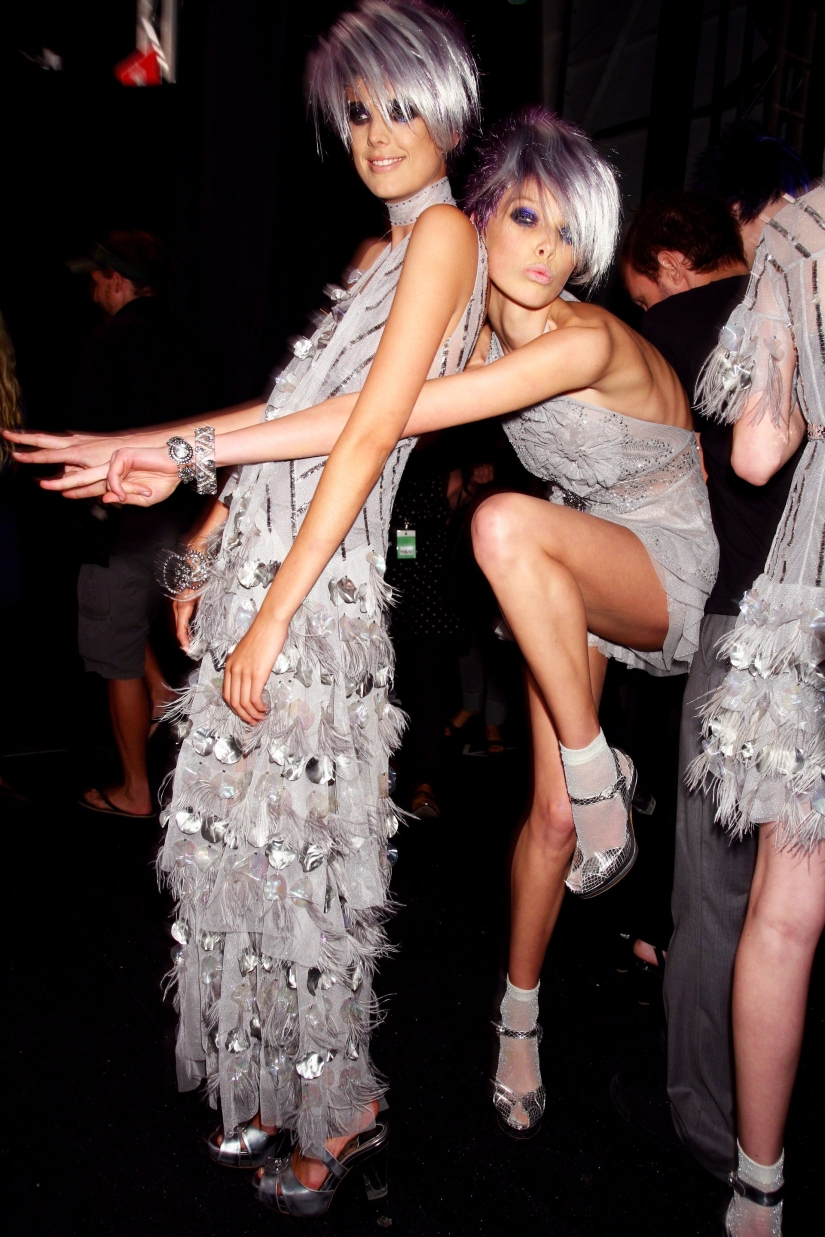 Anna Sui, spring-summer 2008. Agnes Dein during the heyday of her modeling career, long before she started working in cinema.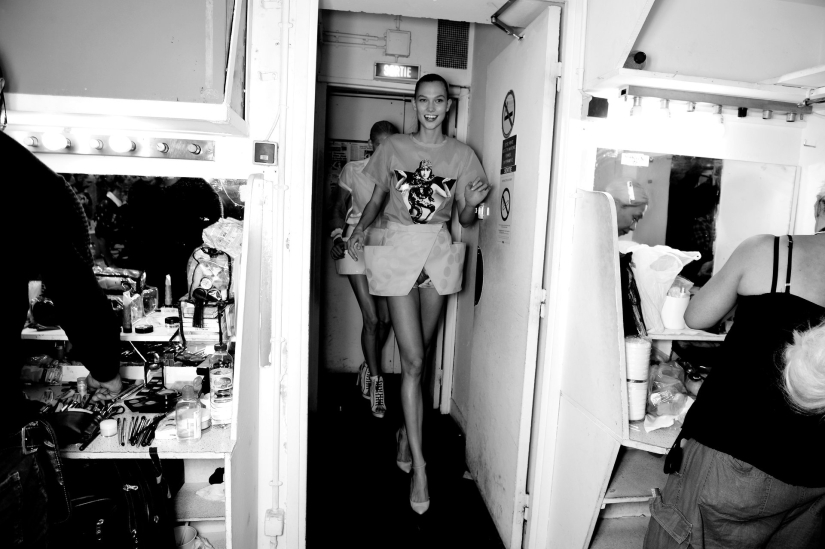 Jean Paul Gaultier, spring-summer 2014. Karlie Kloss enters the dressing room.
Peter Pilotto, spring-summer 2010.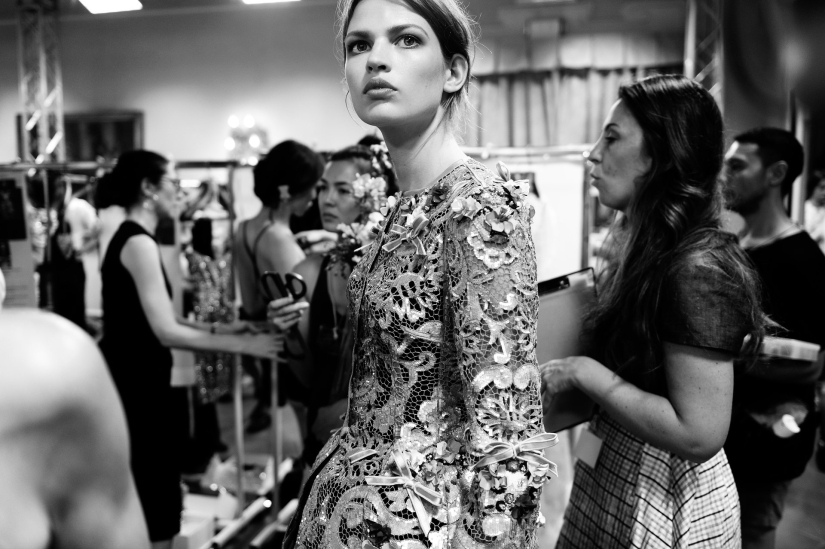 Dolce & Gabbana, Alta Moda, July 2012.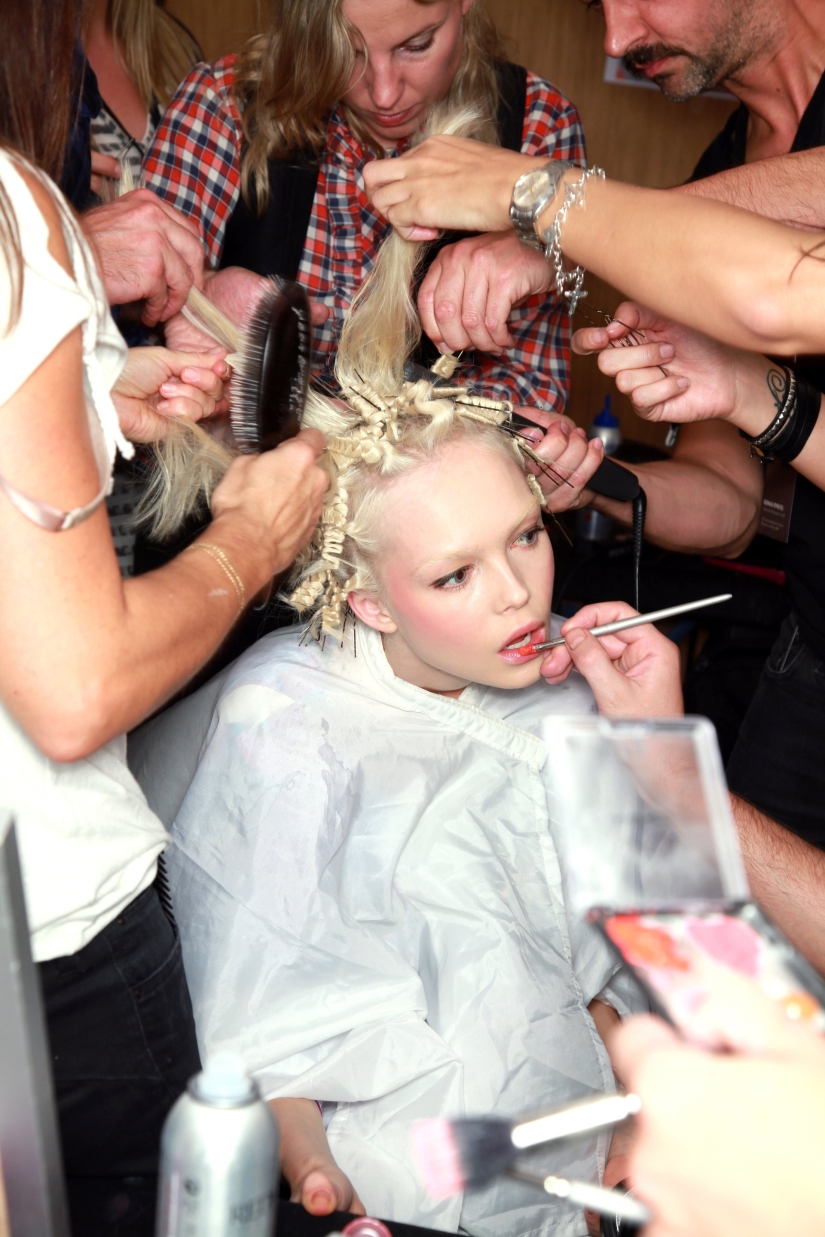 Sonia Rykiel, spring-summer 2010.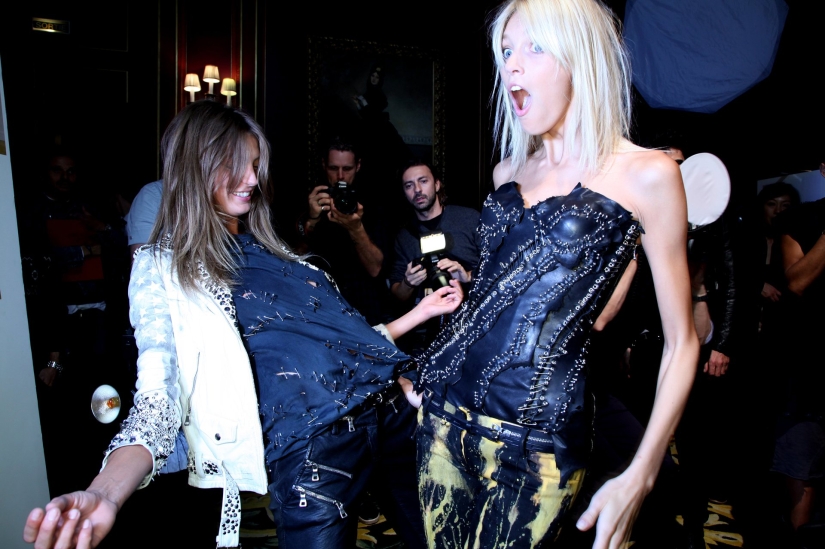 Balmain, spring-summer 2011.
Gareth Pugh, autumn-winter 2014
Sonia Rykiel, spring-summer 2012.
Alexander McQueen, spring-summer 2013.
Josh Goot, spring-summer 2009.