The dogs Kala and Kira, who were supposed to be put down, proved that hugs save lives! Kala hugged Kira, a photo of the hug was posted on Facebook, and two hours and six minutes after the publication, a foster family was found for the animals, which saved them from certain death. Miracles, it turns out, happen!
The picture was published on the social network by the charity organization Angels Among Us — they wanted not just to save Kala and Kira, but also to show that there are many dogs in shelters who need our help and love.
(3 photos in total)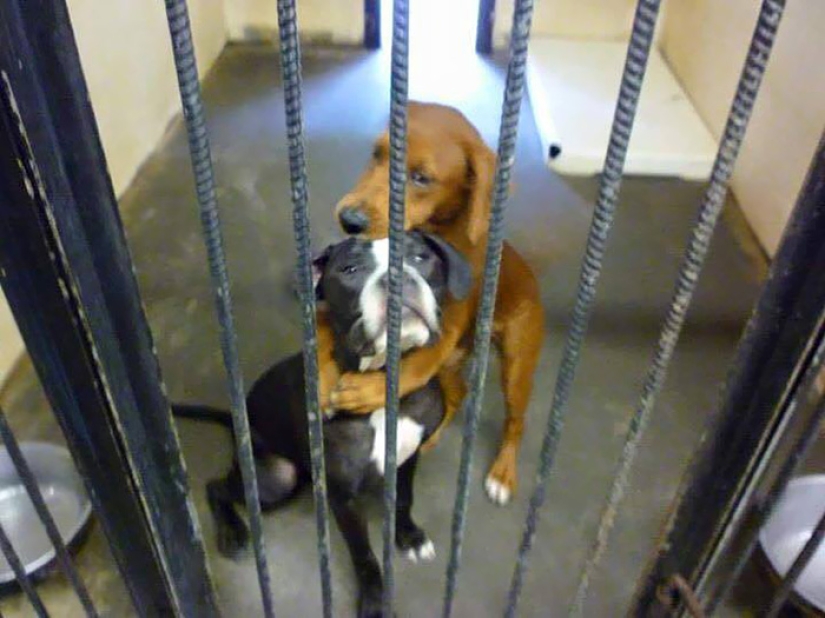 Source: boredpanda.com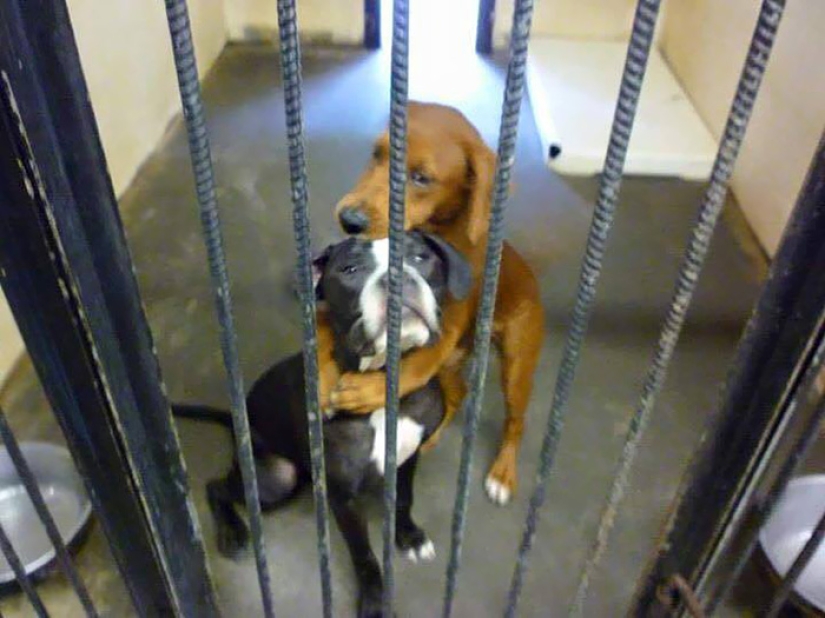 1.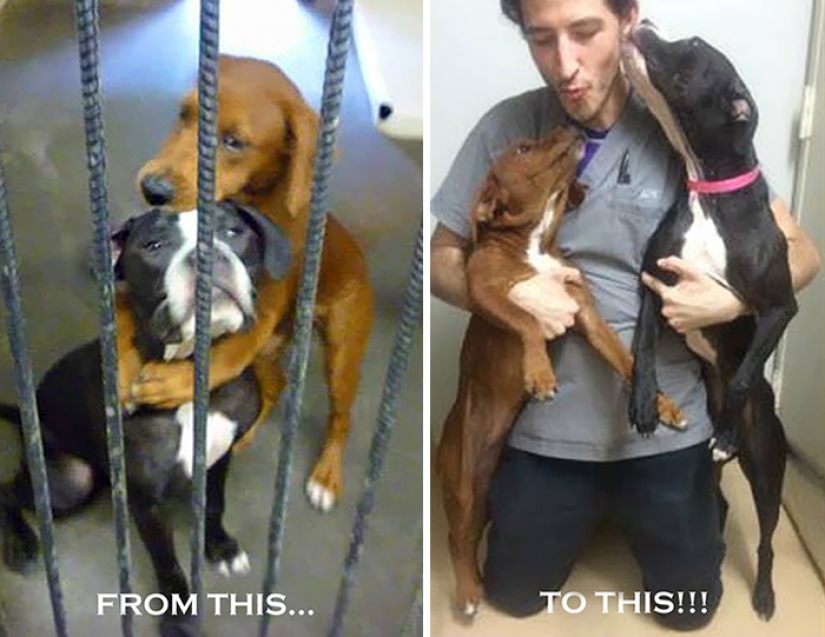 2.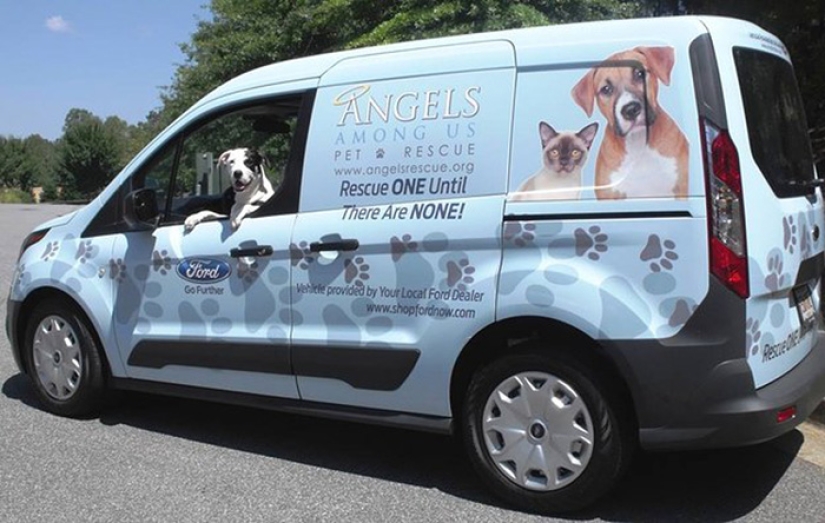 3.
Keywords: Love | Hugs | Foster family | Dogs