These beautiful photos of insects covered with dew drops made by a professional macrophotography Matt Alexander (Alexander Mett) from Germany. Alexander shoots without a tripod early in the morning when insects are sedentary because of the cold. His photographs are like beautiful jewels.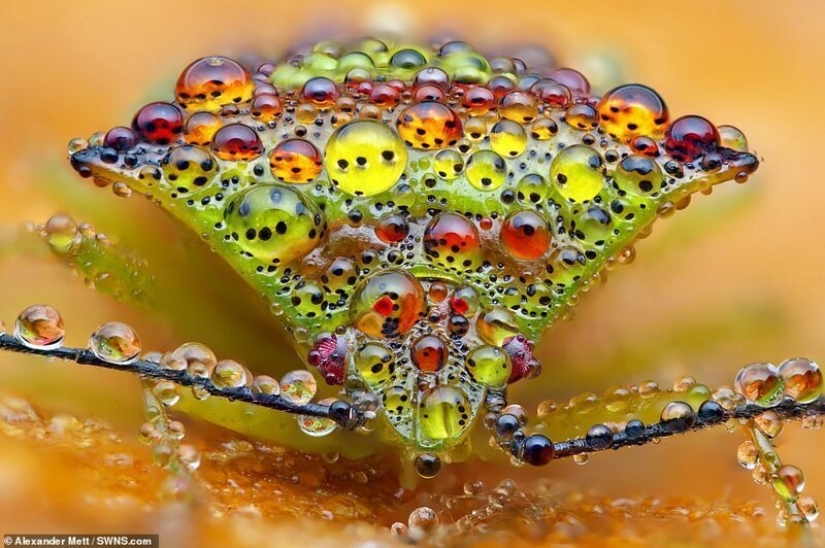 Green beetle soldier
To get those perfect shots, the photographer spent several hours and made about seven hundred pictures. He didn't use a tripod, and this means that his work requires a lot of concentration. But the result is stunning!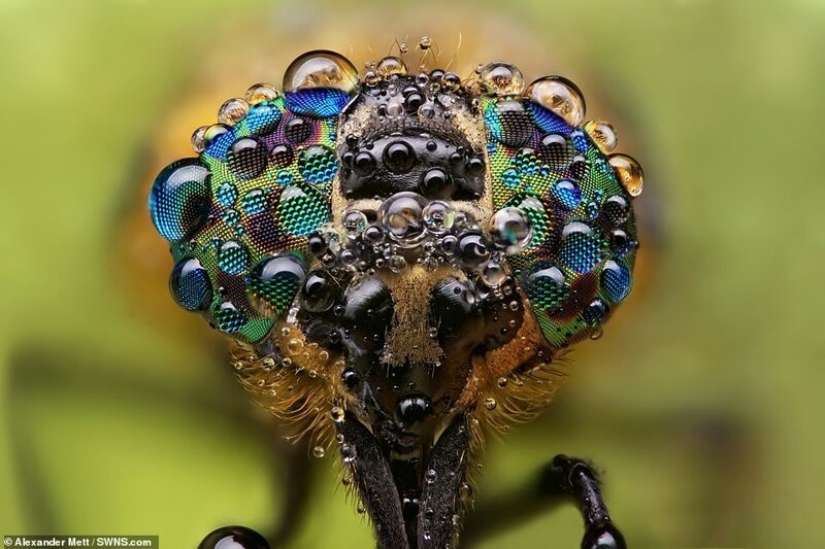 Zlatoglazok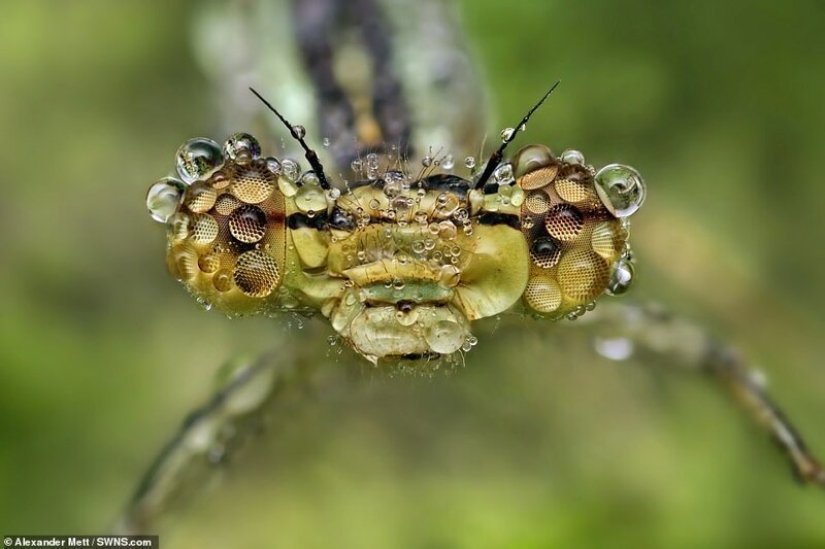 Damselflies are a dragonfly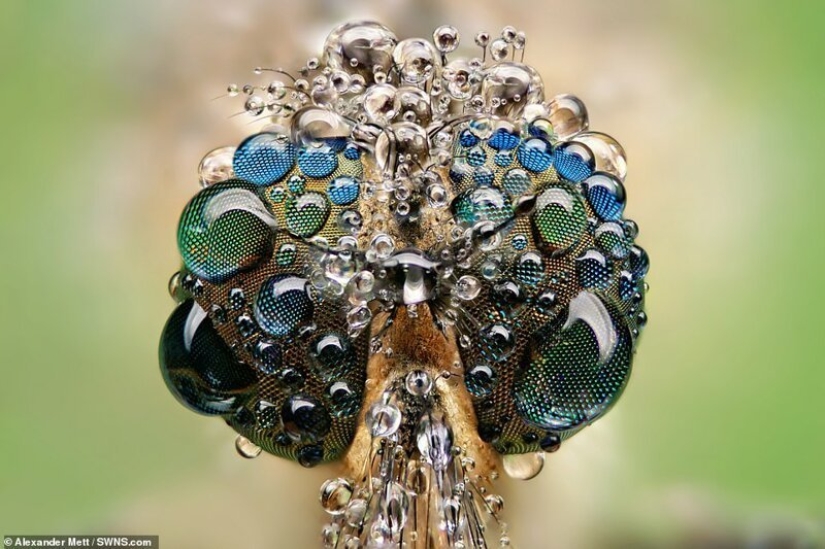 Ctyri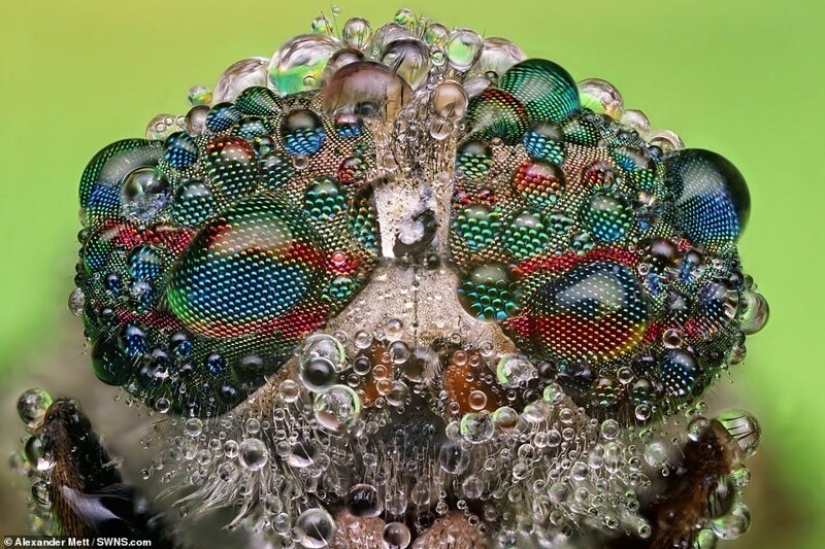 Horsefly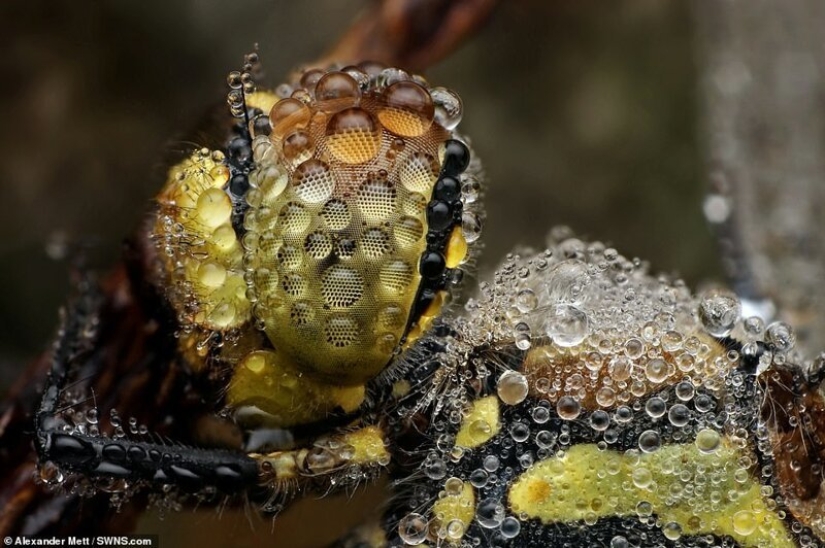 Dragonfly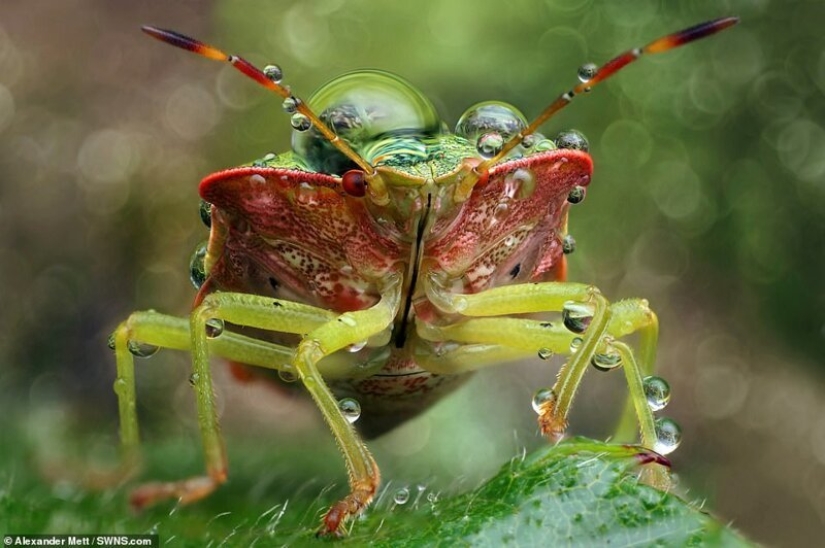 Green beetle soldier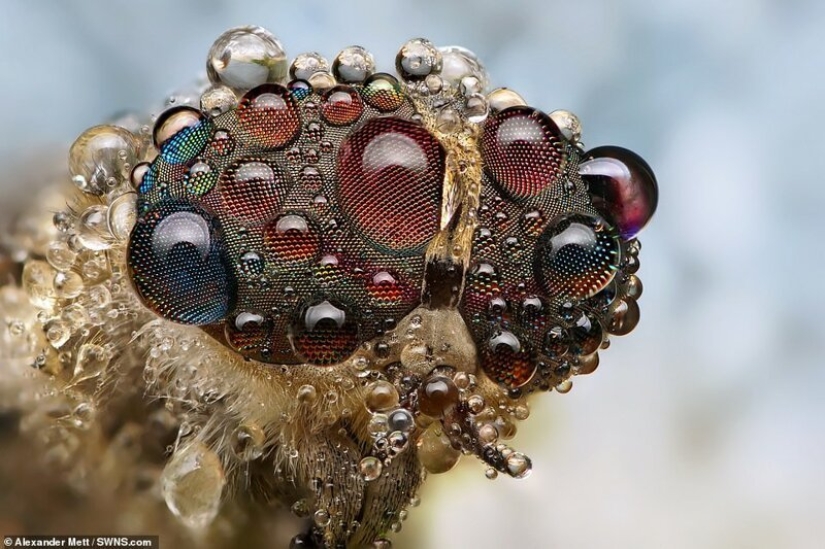 Horsefly
Keywords: Macro | Macrophoto | Insects | Photographer