Once there, it seems like you are on another planet. Among the homemade slides of all types and stripes, a knocking of metal parts, which merge into a single song with the sounds of the forest, time seems to stop. And what at first glance seems iron debris, is an incredible find. Forest wonder of the world.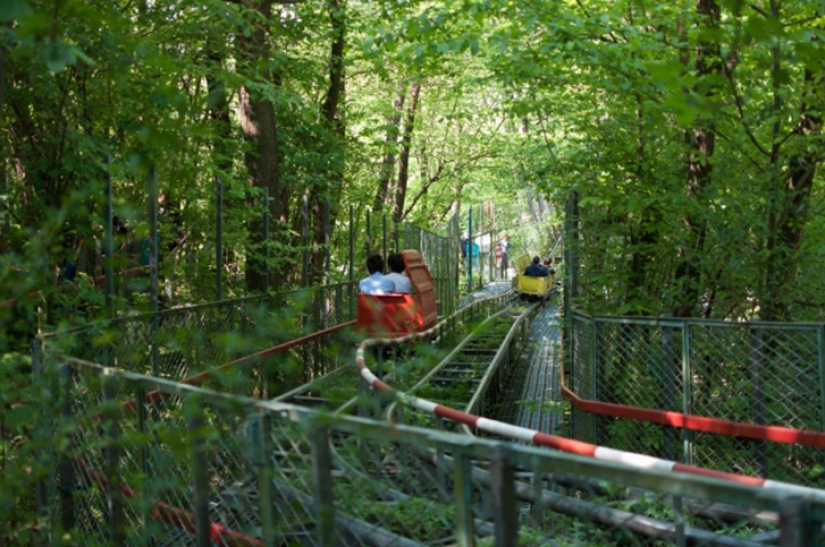 15 June 1969, a young Italian Bruno bought some sausages, ham and alcohol. On the side of the suburban road he opened a small shop and sold to passers hot dogs and wine.
"It was a beautiful day, — says Bruno. I bought two jugs of red and white wine, 5 or 6 kgs of conventional sausages, and hung bags of food on the tree, and the bottom mounted grill. I was curious to know if anyone, because even signs was not. After some time, came two guys. One of them asked: "What is it?" — and I replied: "Like what? Restaurant! And you're our first visitors"".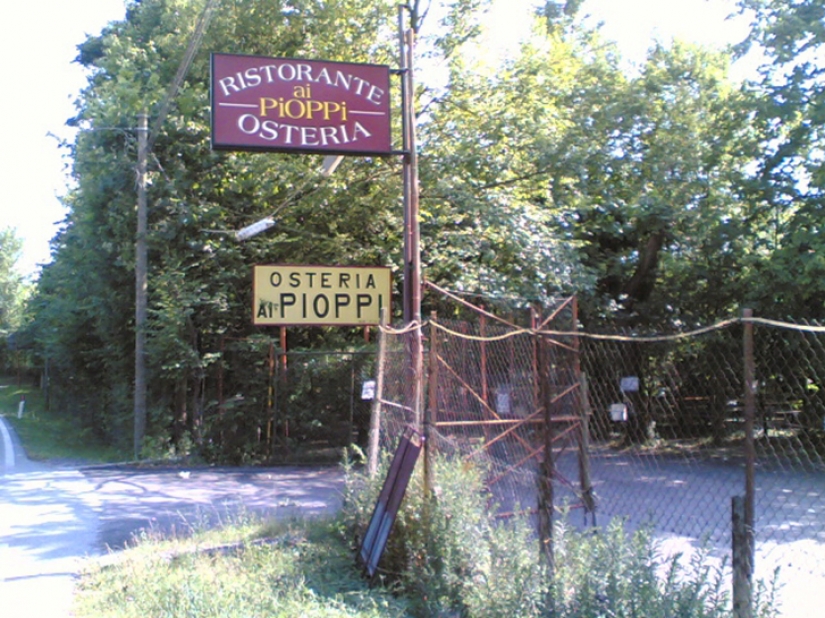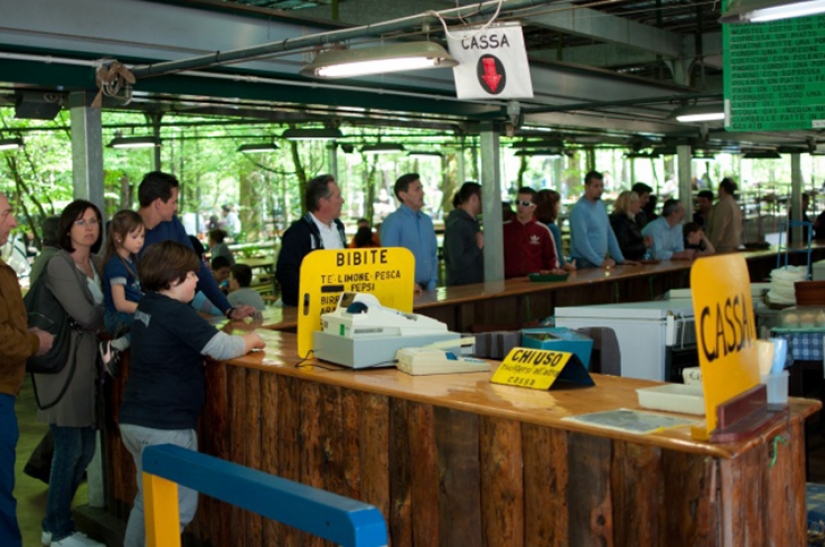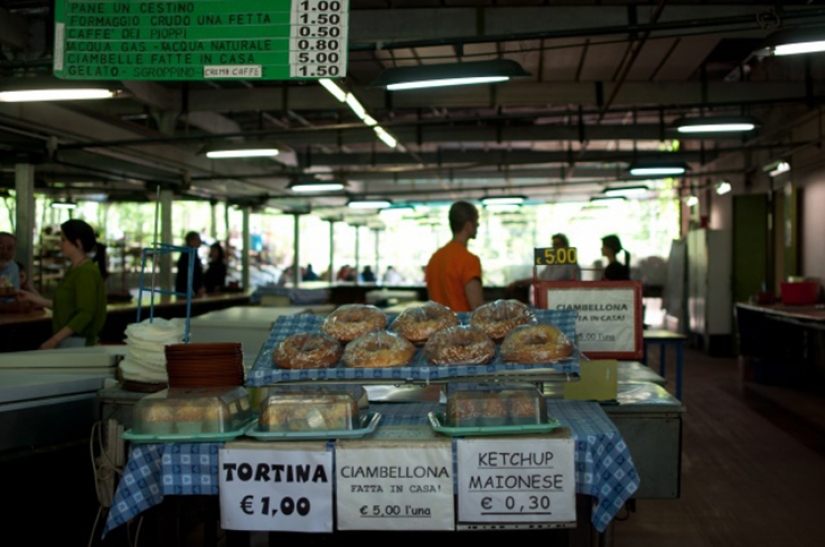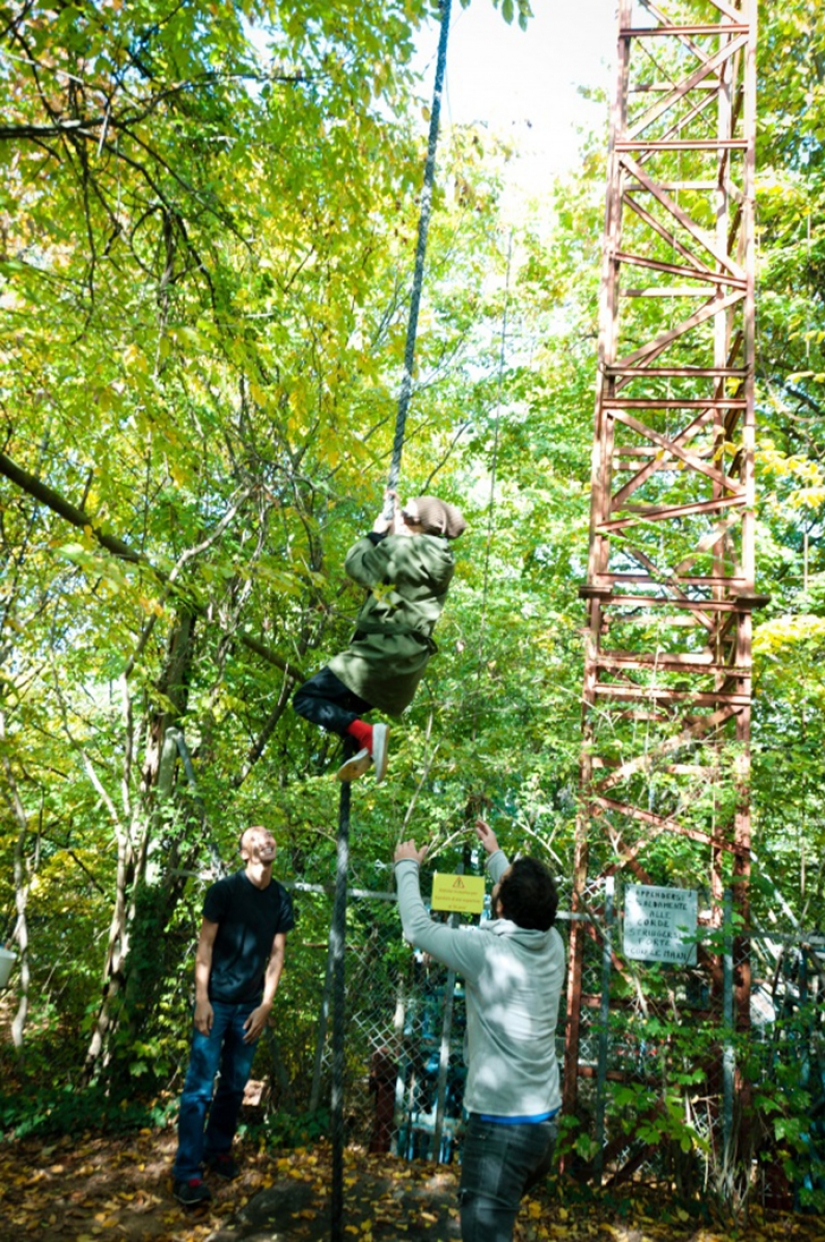 Bruno is not particularly hoping for the success of your business, but by the end of the day, all food and alcohol was sold.
Then the novice restaurateur visited the crazy idea to open my own little tavern in the woods. To finish, Bruno took the metal hooks that the young man is ordered from a local blacksmith. The order was too small, and the blacksmith replied that the time for this had not.
"I remember that the blacksmith still. Now I would like to put a monument to him. He said, "If familiar with welding, there tools. Do it yourself". The evening of the day I couldn't open my eyes, so they were sick. But welding is obsessed".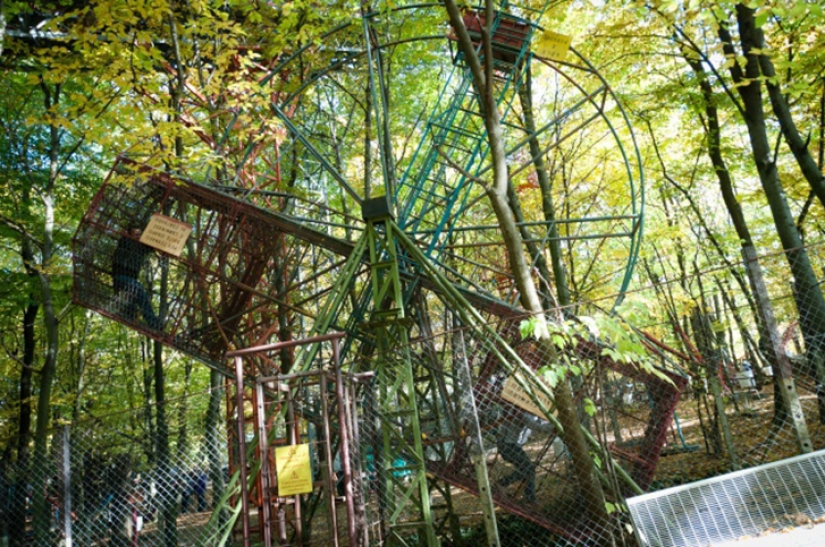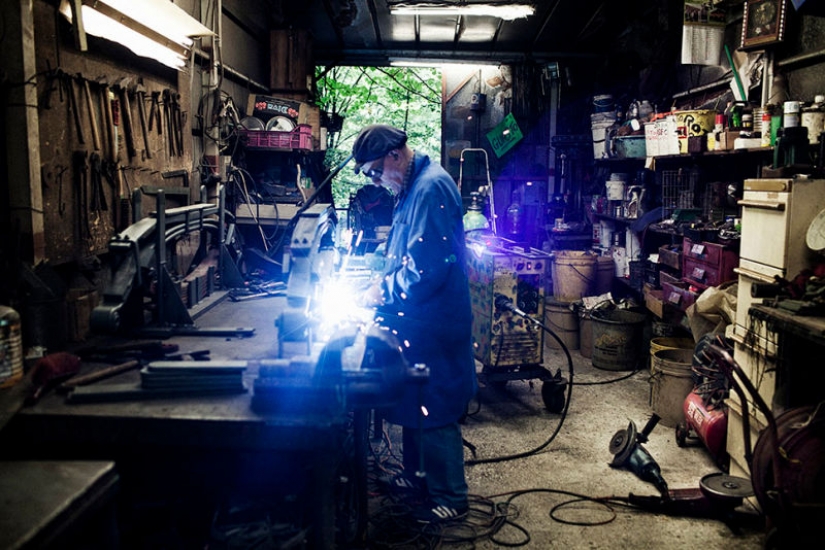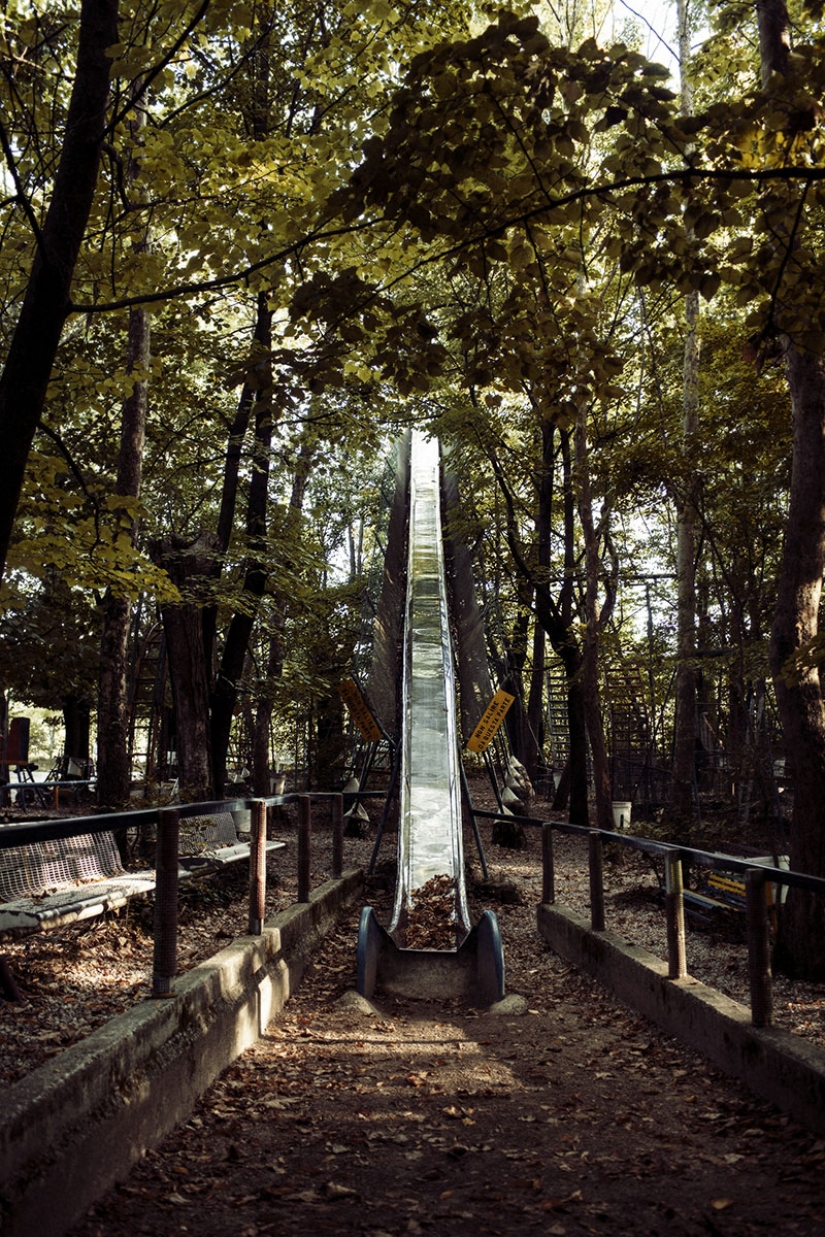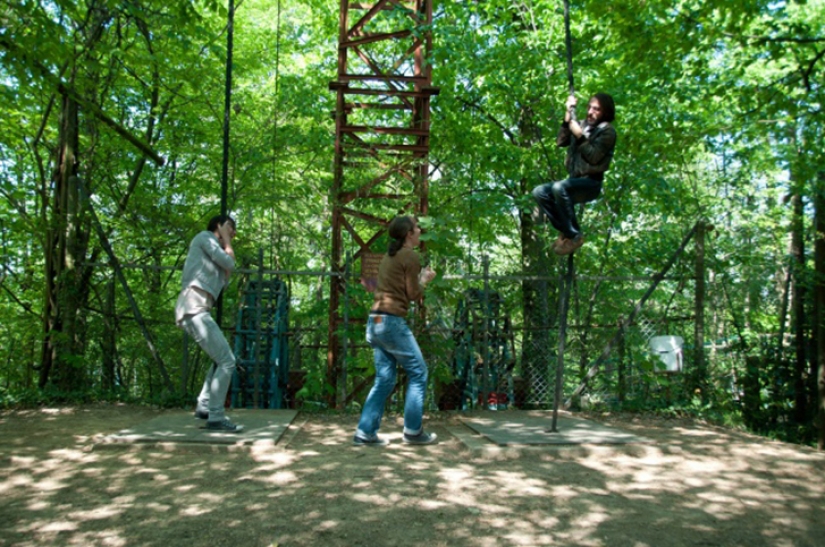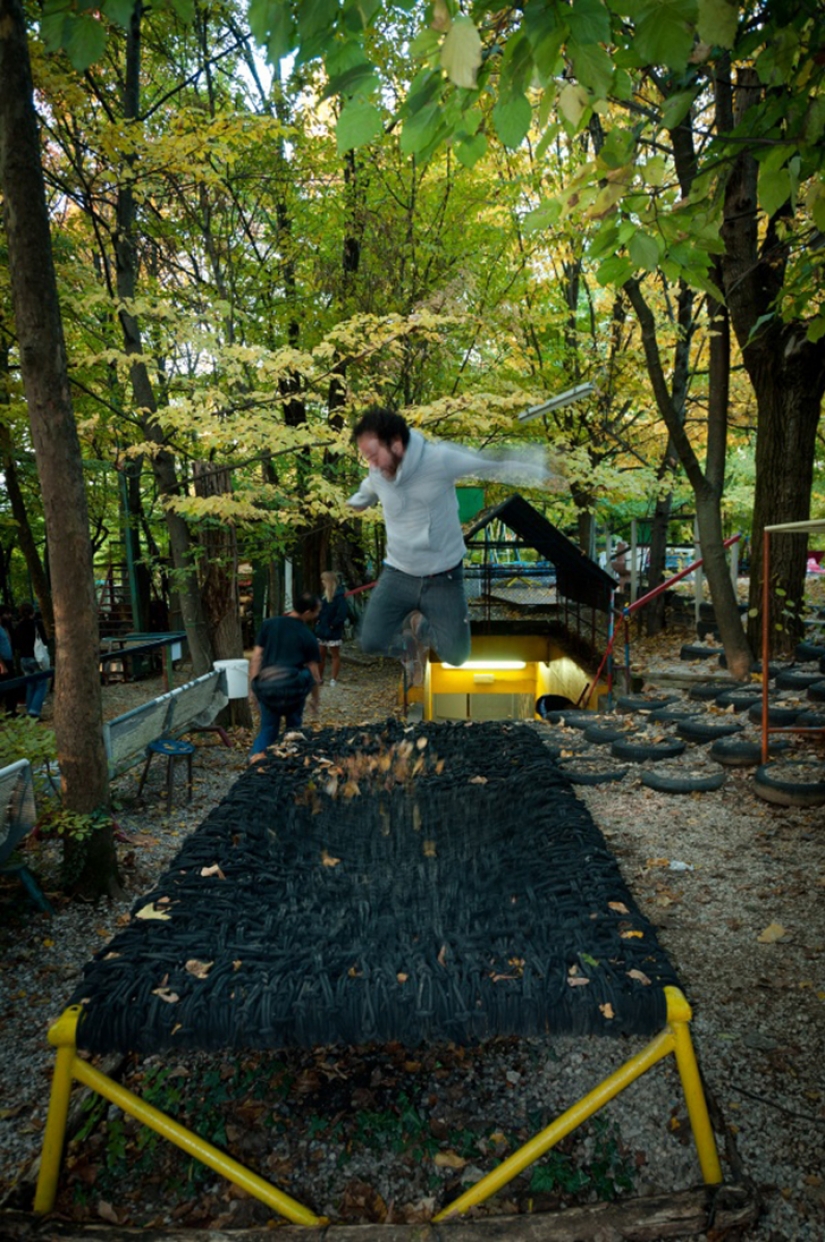 Then Bruno decided to learn to forge myself. In the process, another brilliant idea came to guy. And it glorified him in an institution for the whole world.
Bruno decided to single-handedly build an amusement Park.
In the past 40 years, the restaurateur has created a real man-made miracle. During this time, around his restaurant appeared slides, swings, trampolines, trolley on rails, bungee. Each of the rides Bruno has created with his own hands. He now continues to build new carousels for adults and children.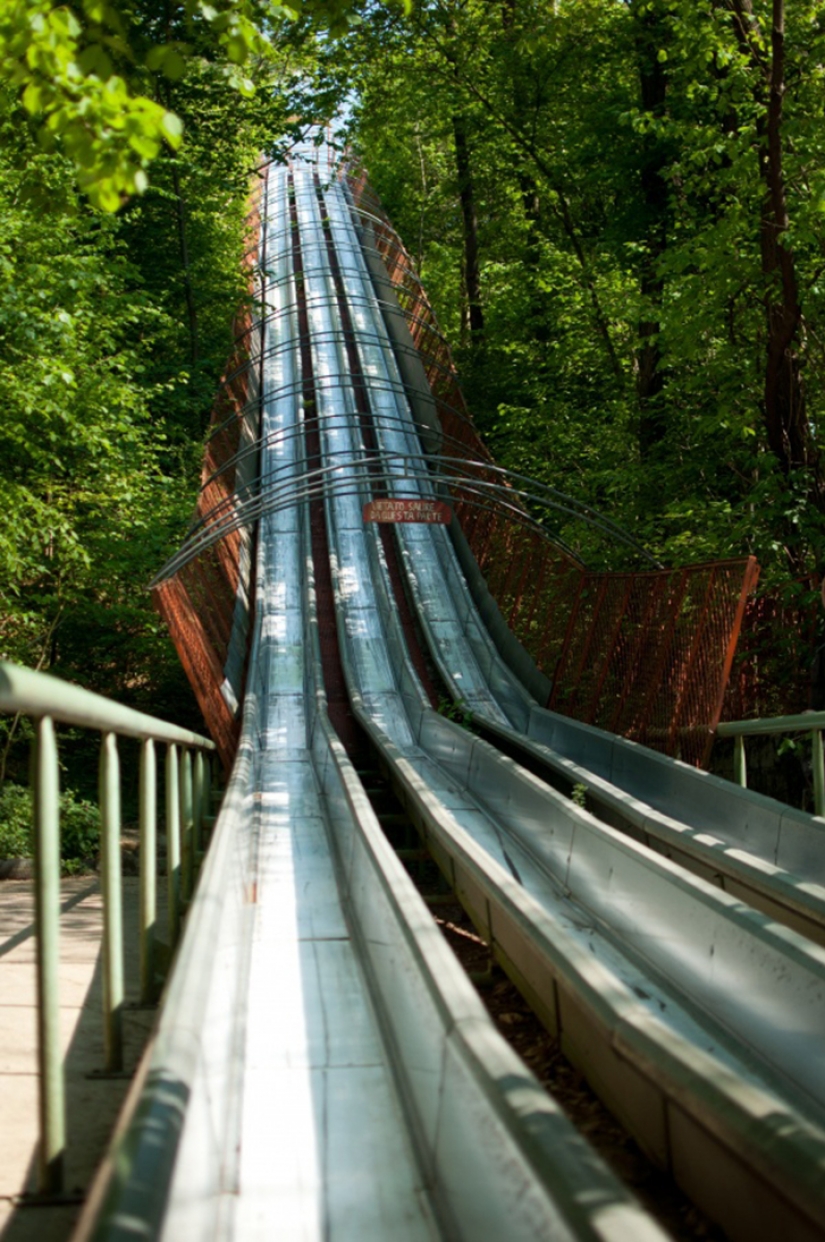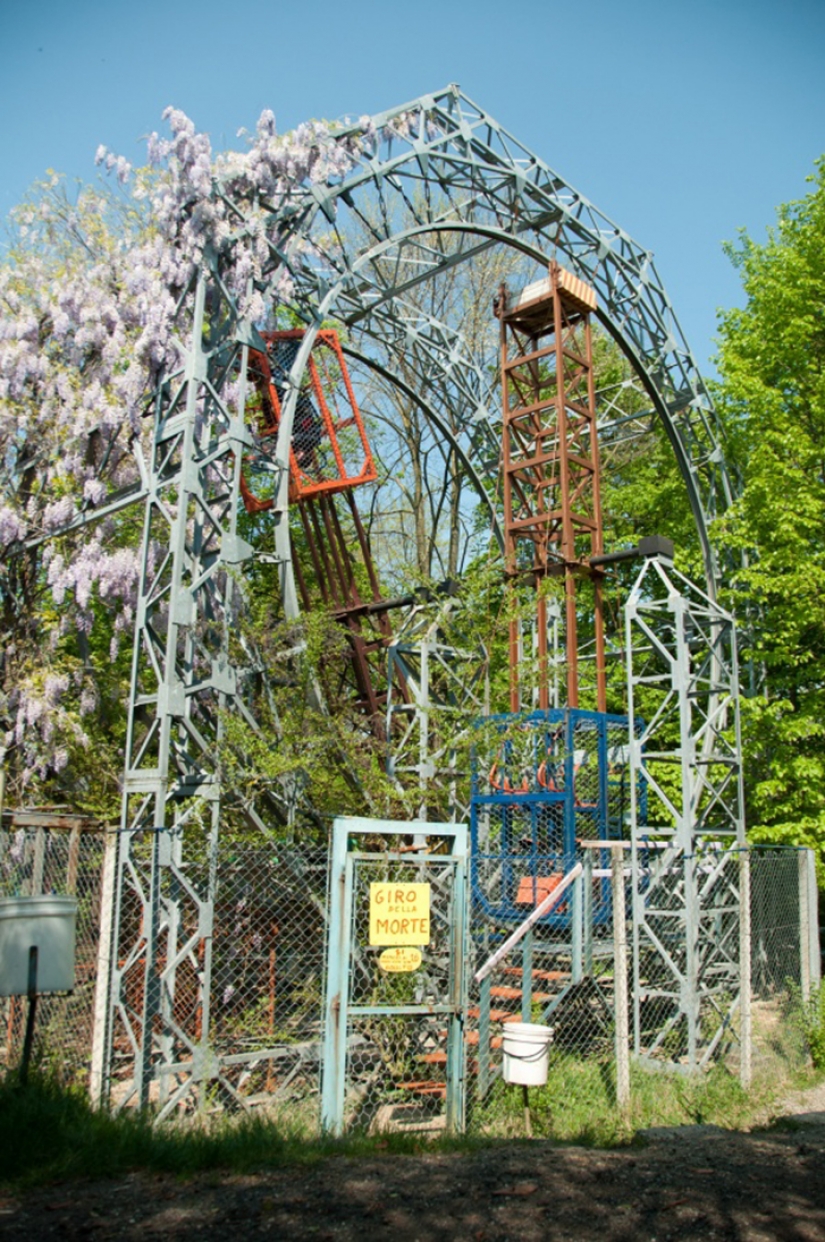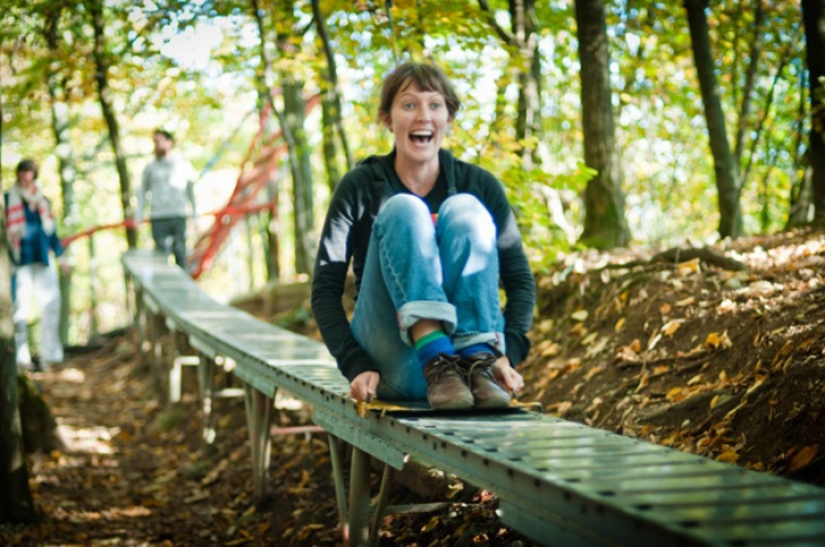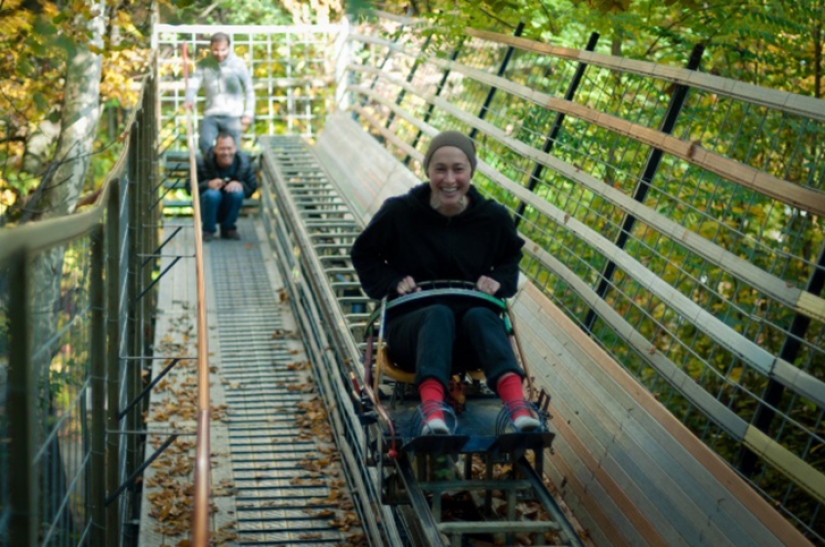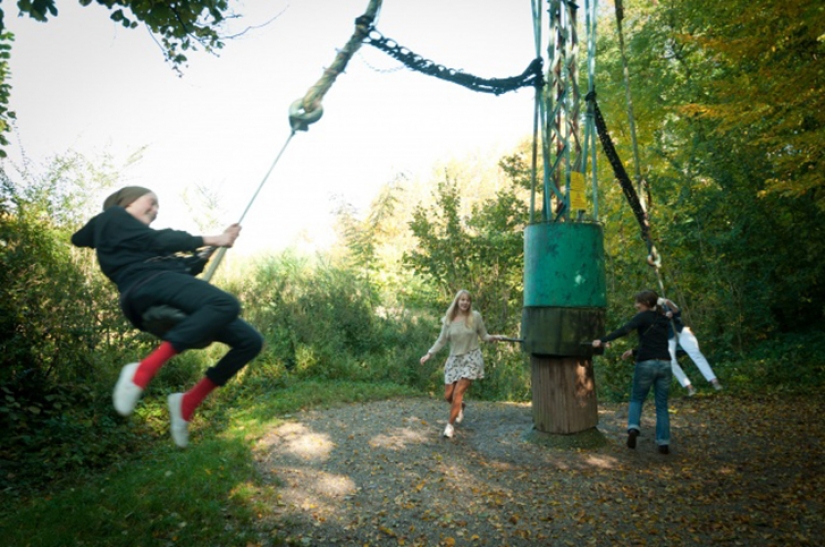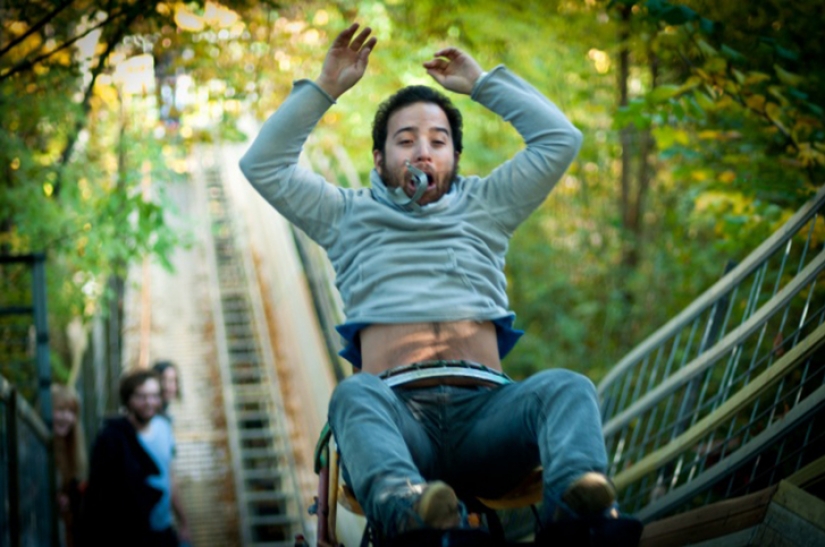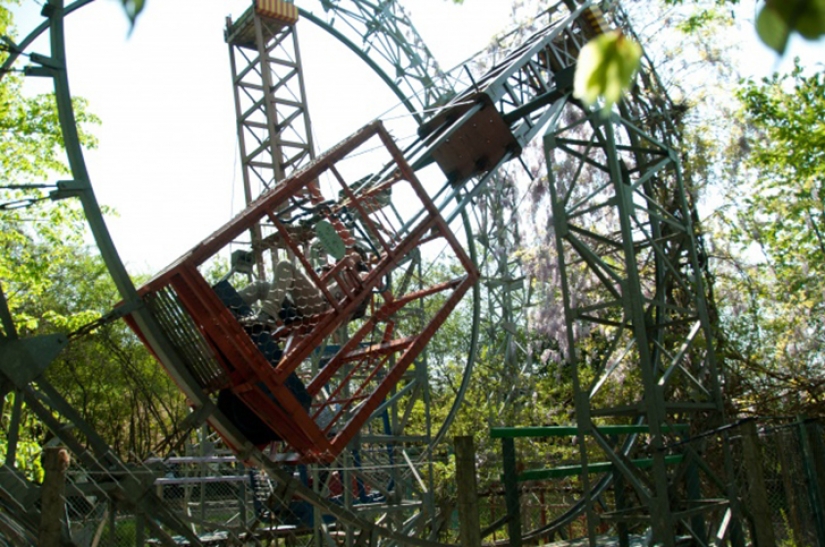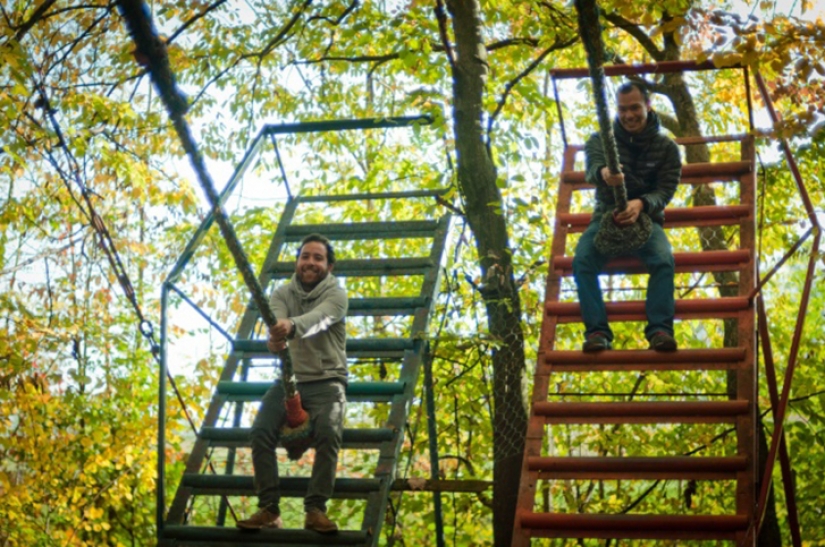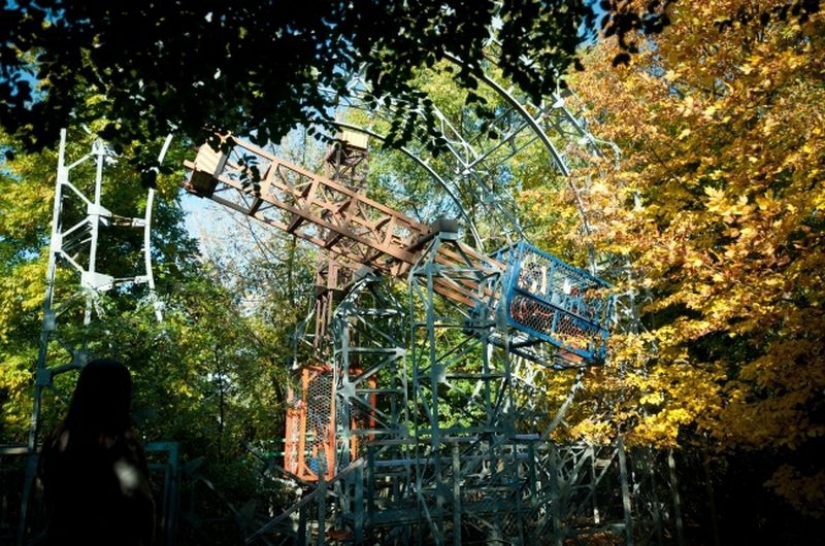 "When the ride is ready and I know it will work perfectly, — says the Creator — I go to him at night and just looking. And I love what I do."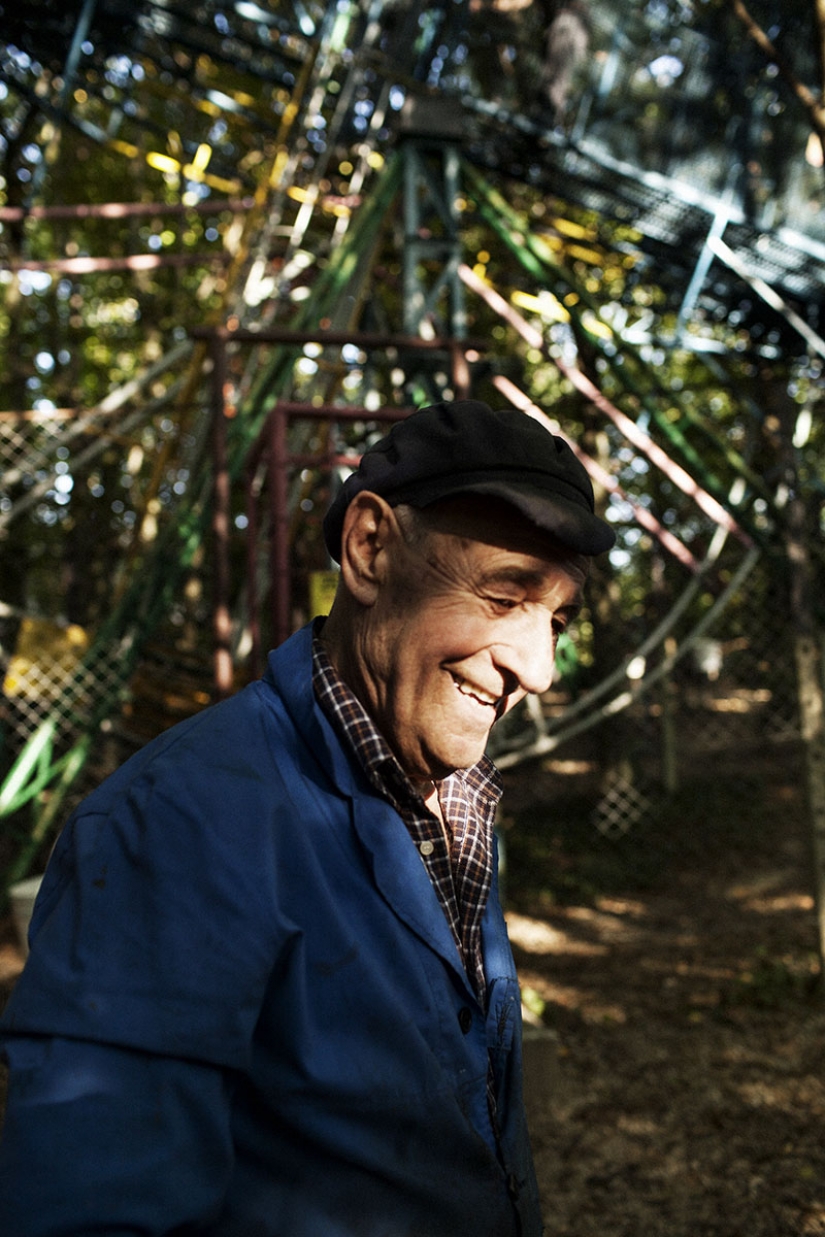 In 2013, the team of the Italian Agency for Fabrico made a documentary about Bruno and his Park. It's only 11 minutes, during which you firmly decide to visit this amazing place.
Keywords: Rides | Italy | Forest | Park | Tavern