Millions of subscribers in social networks are not only glamorous Hotties, but cute fuzzies. Mustachioed influencer conquer Instagram and bring their owners a good profit. Dogs, cats, foxes and pigs are daily to 500 pounds (about 45 000), due to its popularity. Pets that have become models regularly delight their fans with new photos and advertise products of famous brands.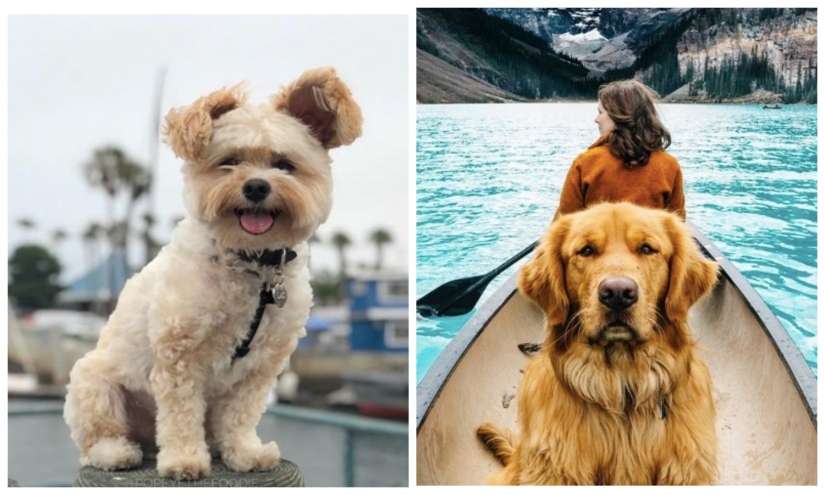 Furry fashionistas earn a lot of money due to its cute appearance. Animals are the real stars of Instagram and give their owners a good income. Pets advertise products from well known brands and win the hearts of millions of users.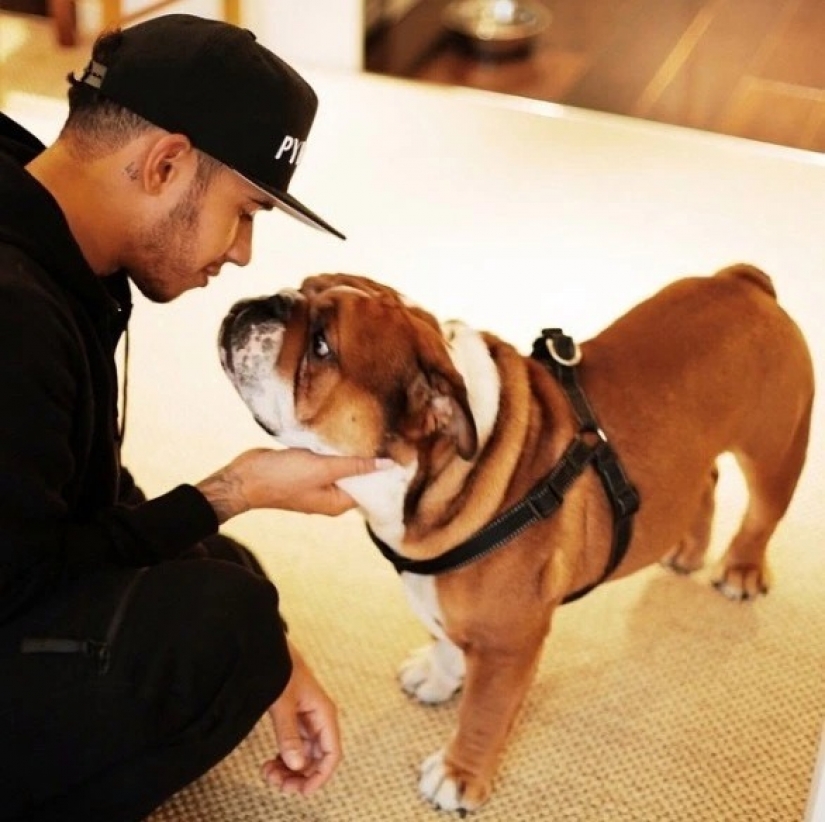 Bulldog Roscoe British Formula 1 driver Lewis Hamilton is a model and gets more than 500 pounds (about 45 000) per working day.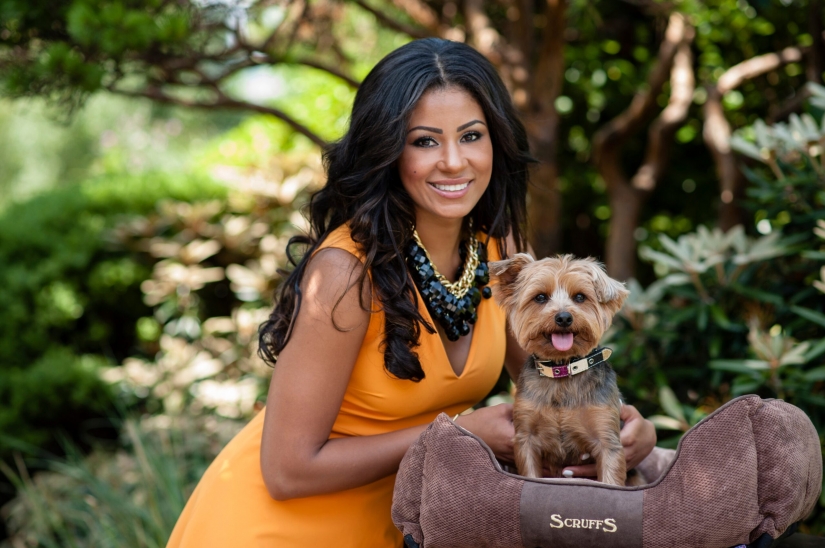 37-year-old Layla Flaherty founded the model Agency Urban Paws in 2015. There are 2,500 animals, from cats and dogs to parrots and llamas. Earnings fuzzy models is on average 650 pounds (about 60 000 rubles) per day, but some animals receive five-figure sums.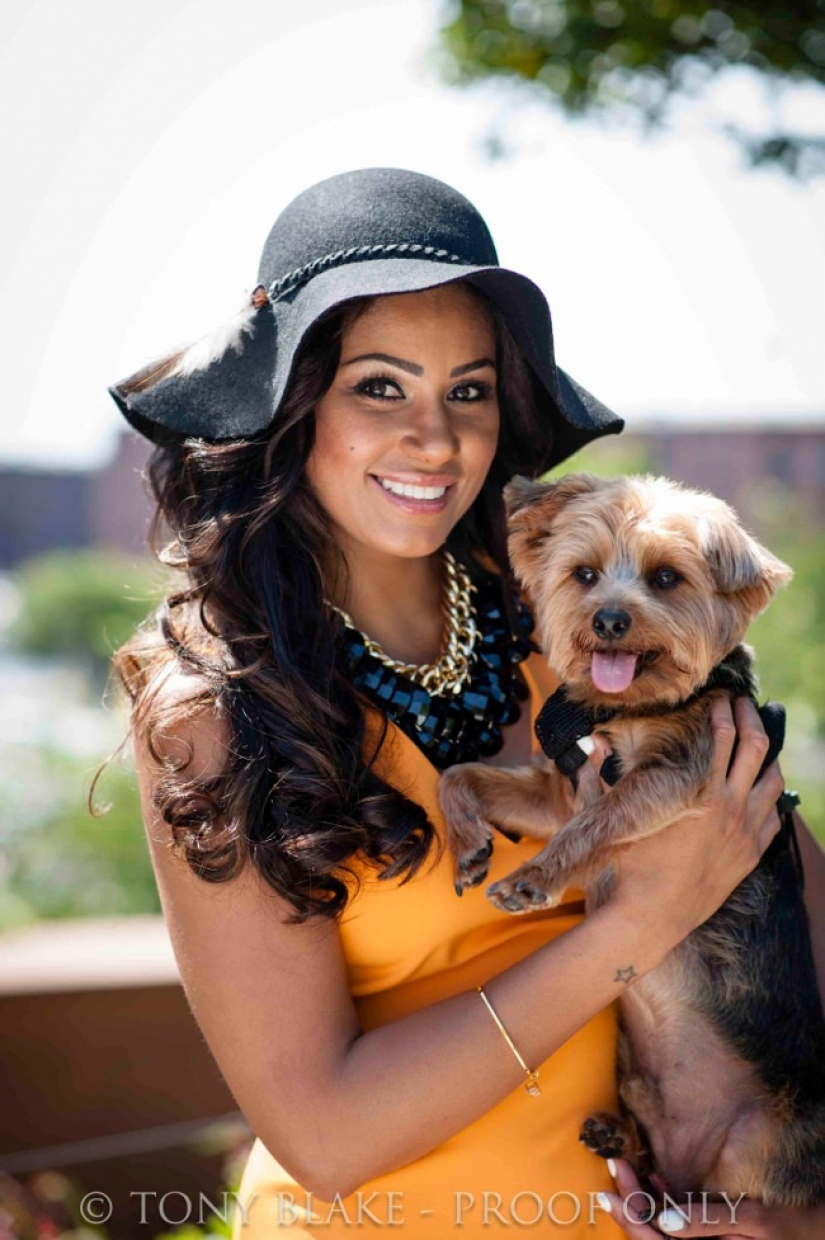 Leila has a pet Yorkshire Terrier is Mr. Buttons. She said that their Agency focuses on ordinary animals that are close and understandable for people, not for glamorous dogs and cats trimmed in hairdressing. However, Pets must be well trained, socialised and able to work with actors.
These animals get paid more than most people. They became the real stars of the social networks.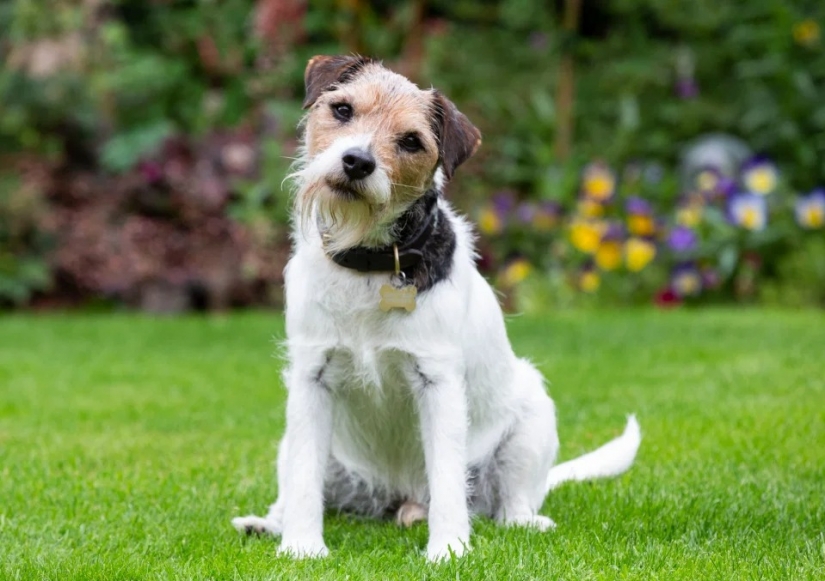 A stray dog picked up on the street when he was seven years old. The dog was having nightmares, and veterinarians diagnosed the animal post-traumatic stress disorder and autism. Mistress Kenny, a 50-year-old Jane Tooms, took him from the shelter. She believes that dog for many years kept locked up.
Now pet for 11 years. He is posing for photos. The Russell Terrier has a personal trainer. Dog training treadmill dog and visits the dentist every six months. Pussy cooperated with many famous brands, including H&M, Reebok and Aldi.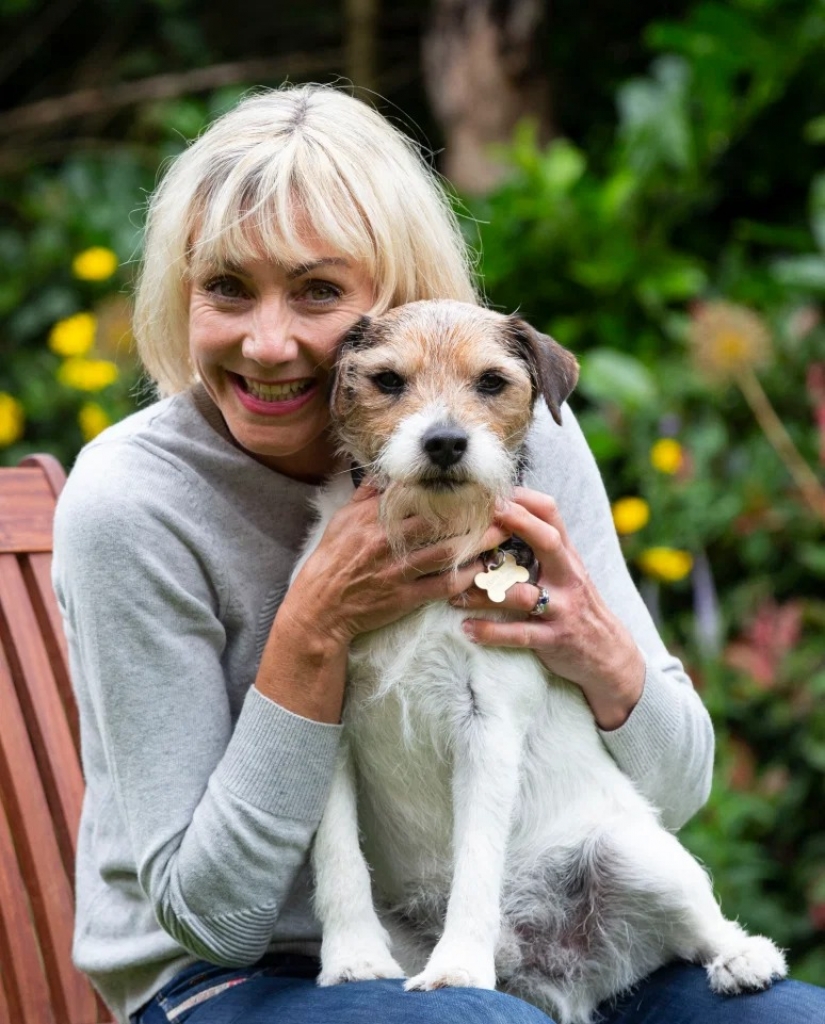 Jane says: before Kenny came to him, he visited several orphanages. To bring pet out of the depression, the owners took it everywhere with me. Feeling the love and care the dog has become calm and balanced. He likes to wear suits, and he performs a command.
The owners of Kane proud of their mustaches a bit smart. They are happy that the pet managed to overcome all difficulties and become a true supermodel.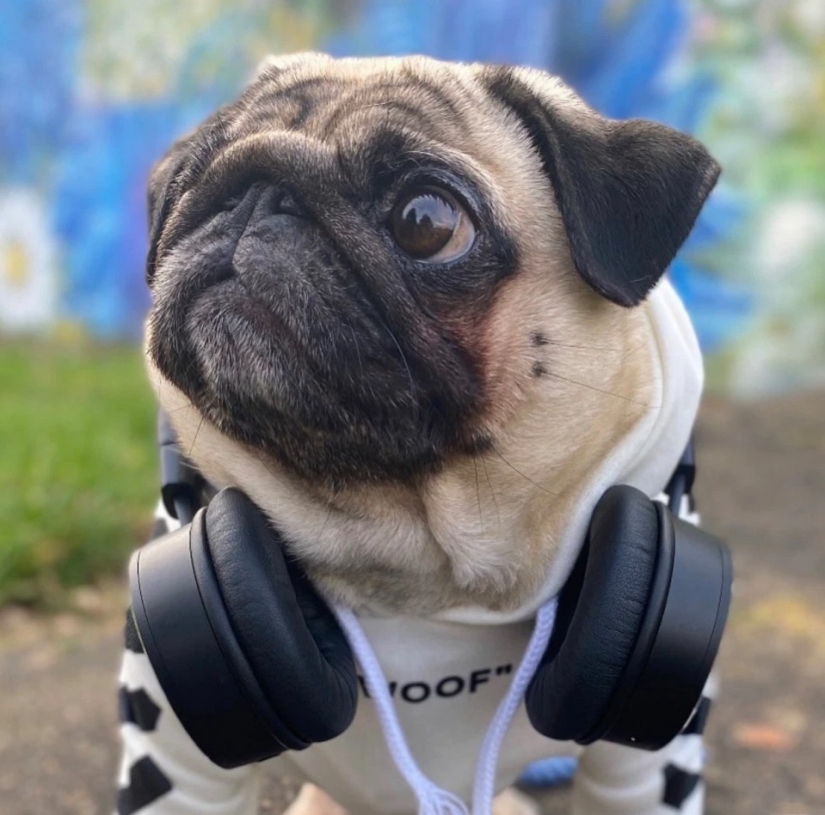 Adorable Barry has worked with many well-known brands — Sky Bet, Spotify, Firebox and others. His mistress, 32-year-old Nicole lane constantly communicates with 85 000 users of Instagram, signed the page of her pet.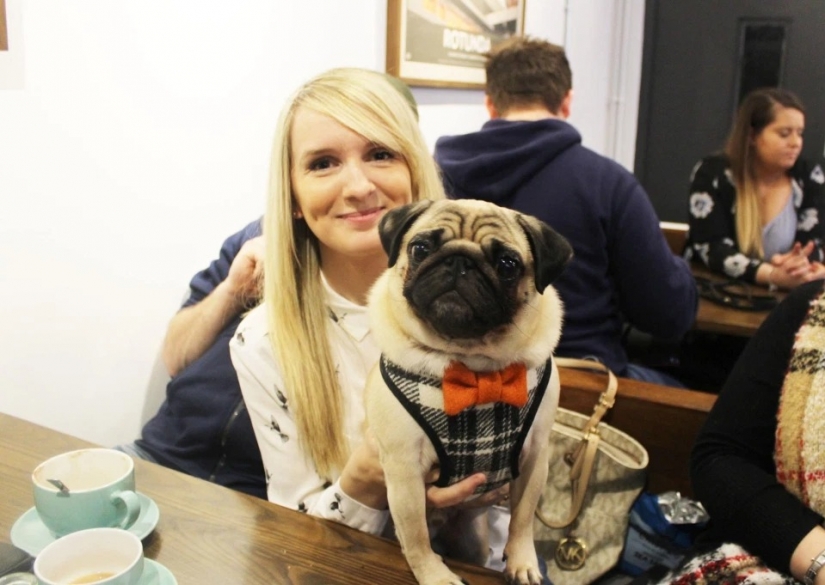 Six-year-old Barry does not perform tricks, but loves to pose for photos. He has more than 30 collars and butterflies. Nicole regularly adds to his page in the social networks new photos. On the fourth day of birth of the pet hostess organized a pool party in a luxurious mansion, where he was invited 40 four-legged friends Barry.
The pug is involved in a charity photo shoots and commercial dog food.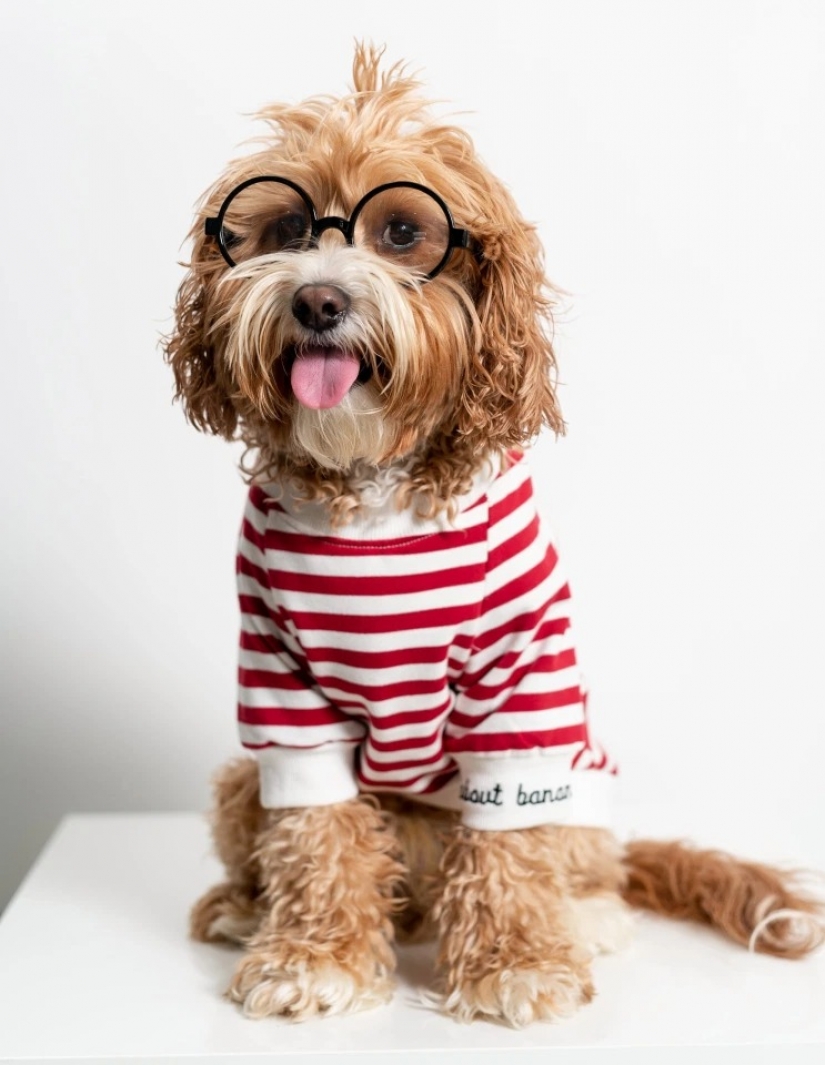 When cavapoo Rupert hears crannies of the camera, he knows that it's time for treats. It's owner, 43-year-old Karen Pauer says that the dog loves to pose and look into the lens. She decided to enroll a pet in a modeling Agency after his page in Instagram became popular. Three-year-old Rupert acted for Marks & Spencer, Not On The High Street and Fetch.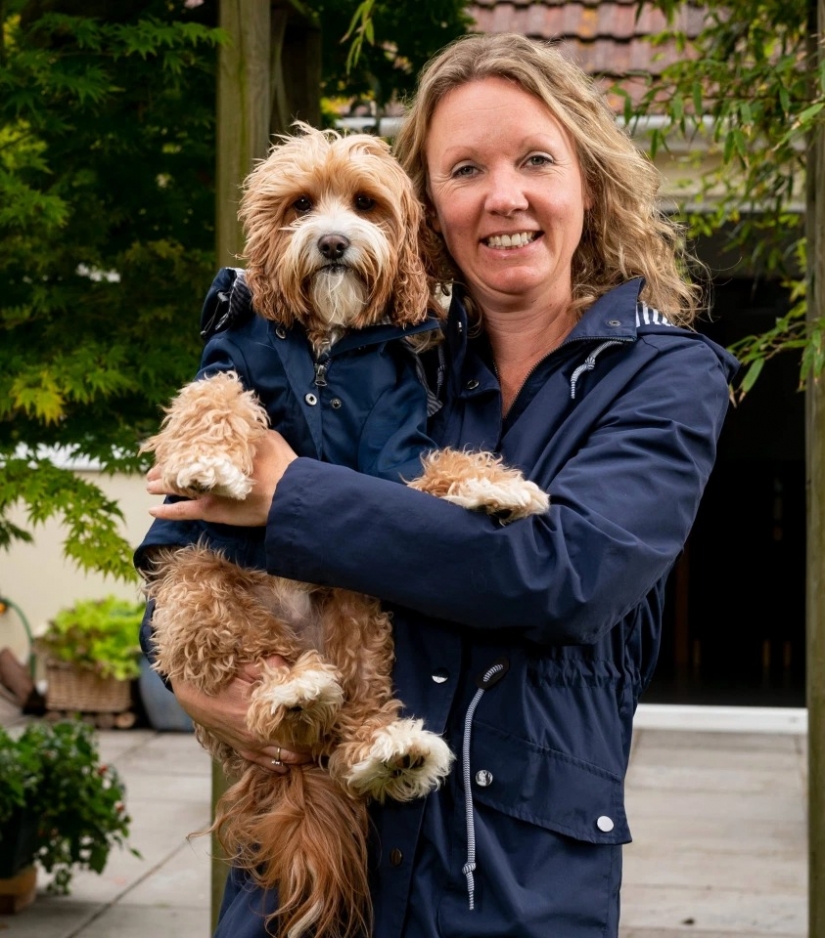 She cares for the appearance of a furry pet and takes it everywhere with him. The dog has 30 outfits that match each other. The dog owns the collection of accessories from hundreds of bandanas and butterflies.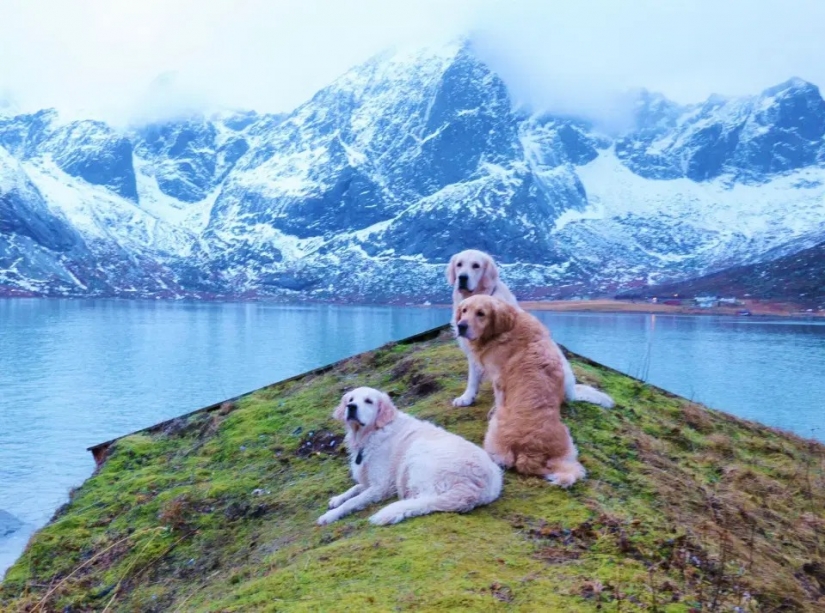 A terrific trio of Golden retrievers were shot for many known brands — Dyson, Sainsbury's, Vax, Ruffwear and others. They live with 28-year-old mistress, suzy Cole, in Nottinghamshire.
Eight-year-old dog Lily is the mother of five-year and two-year Boris Mr. Darcy. The hostess taught the Pets tricks, including stand on their hind legs and balancing on her foot.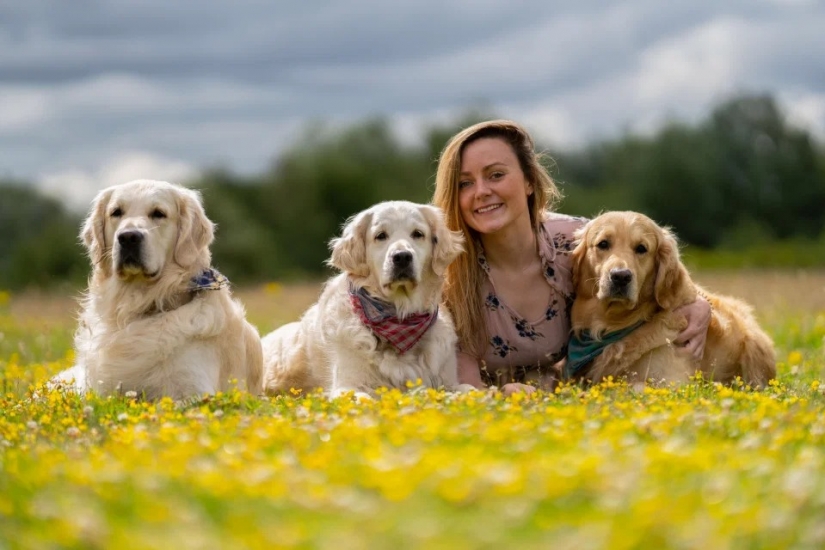 Page tailed family in Instagram signed by 30 000 users. In his free time shooting dogs love to swim — they have a private bathroom and a dryer.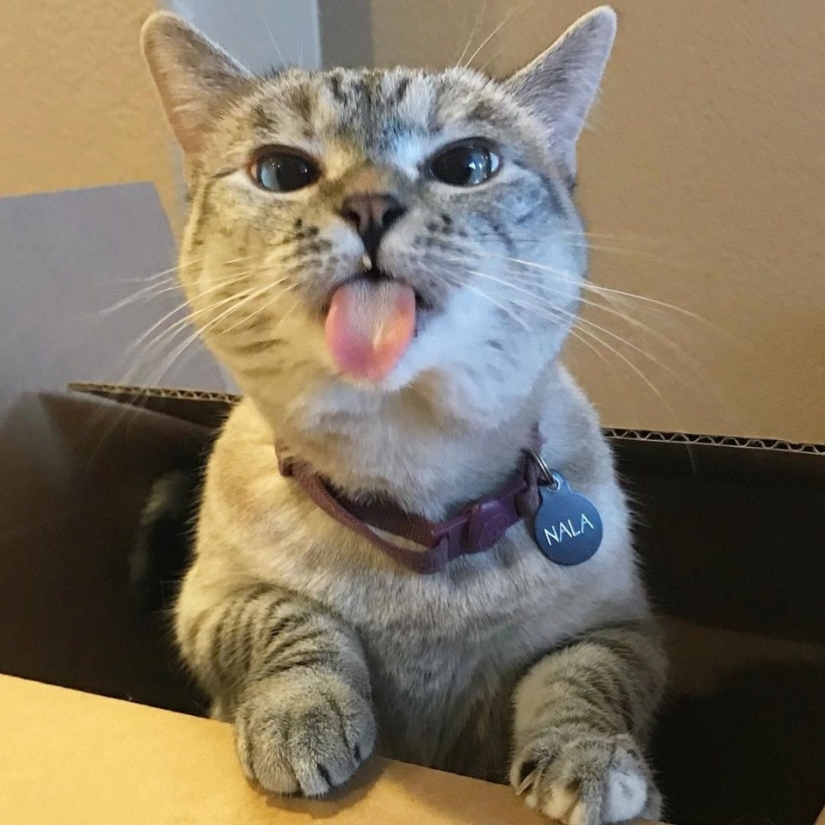 The cat Nala 4.3 million subscribers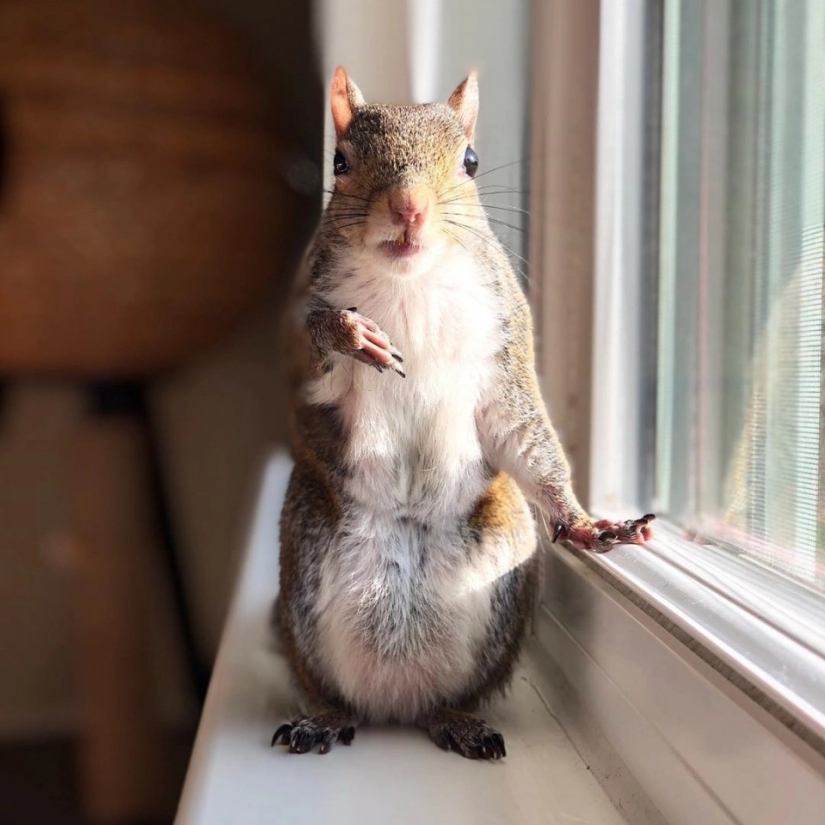 On the page the whites of Jill signed 740,000 users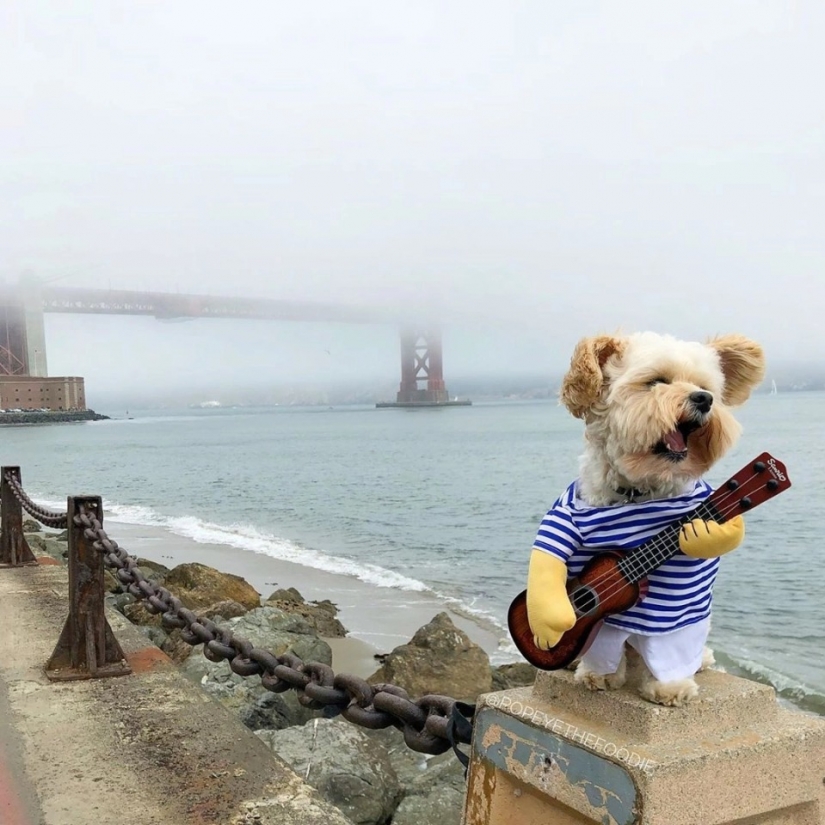 News dog Popeye in the social networks, follow 416 000 people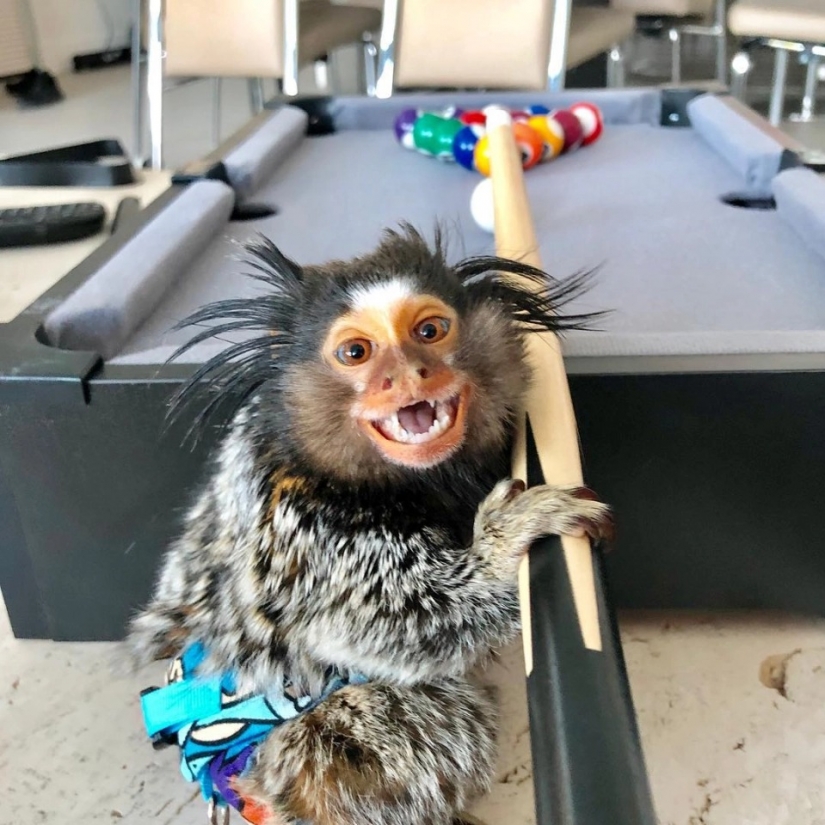 On the page of this cool monkey signed 923 000 users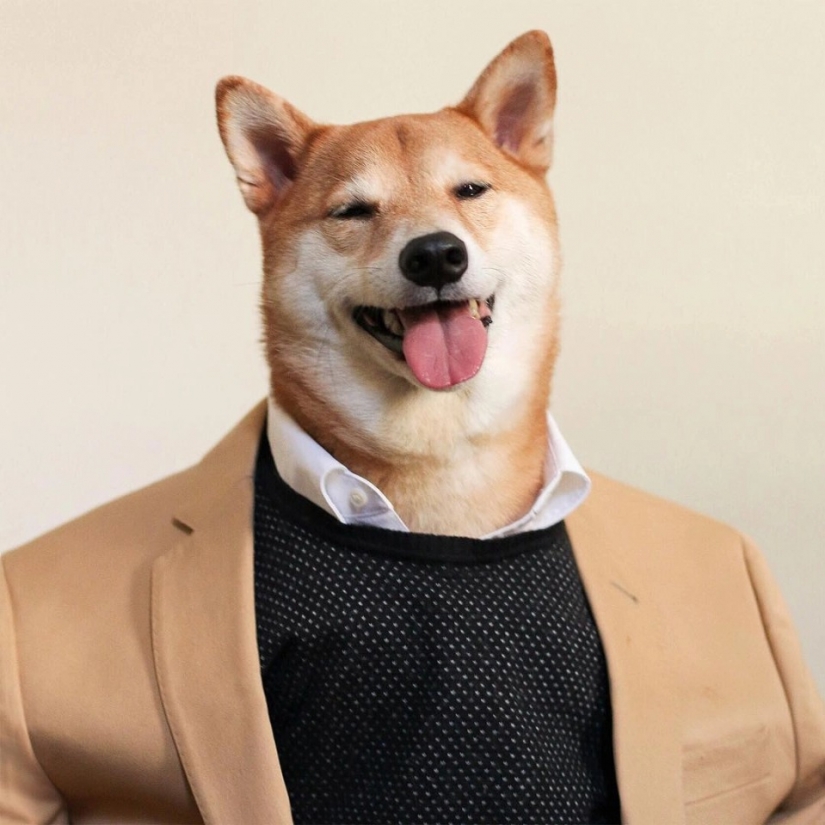 Mod Bodhi has collected in your account 401 000 subscribers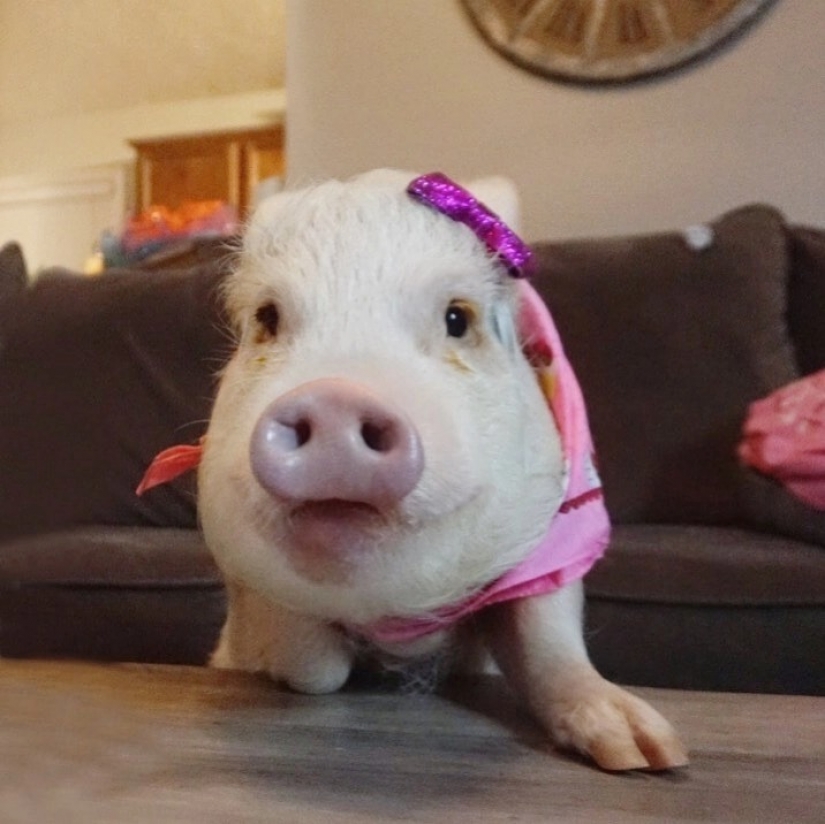 Cute piggy hamlet has fascinated 372 000 users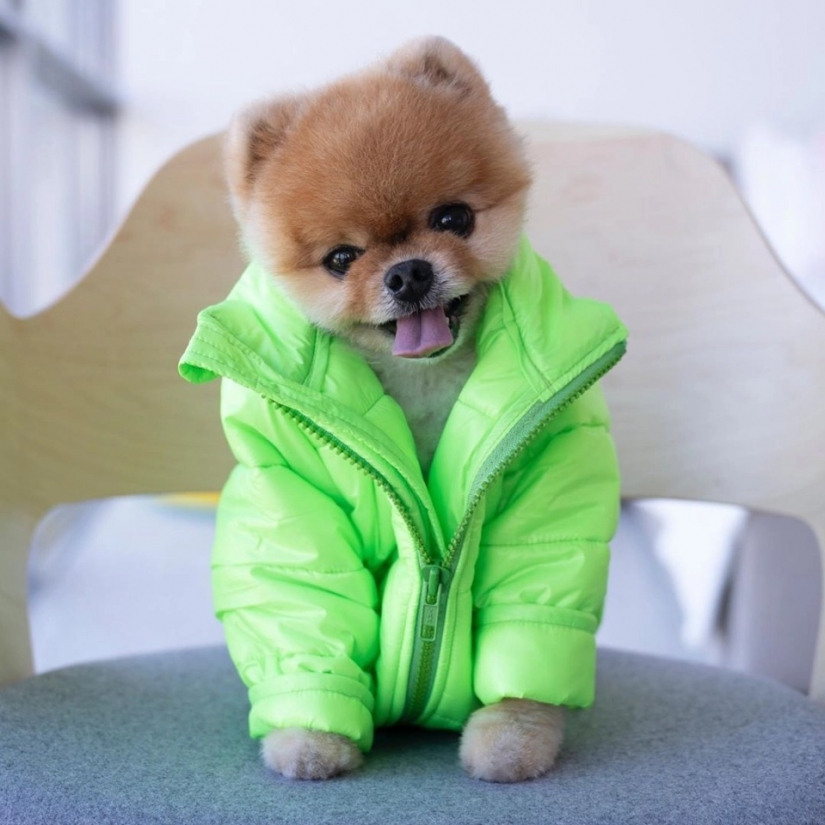 Baby Jill 10.4 million followers on Instagram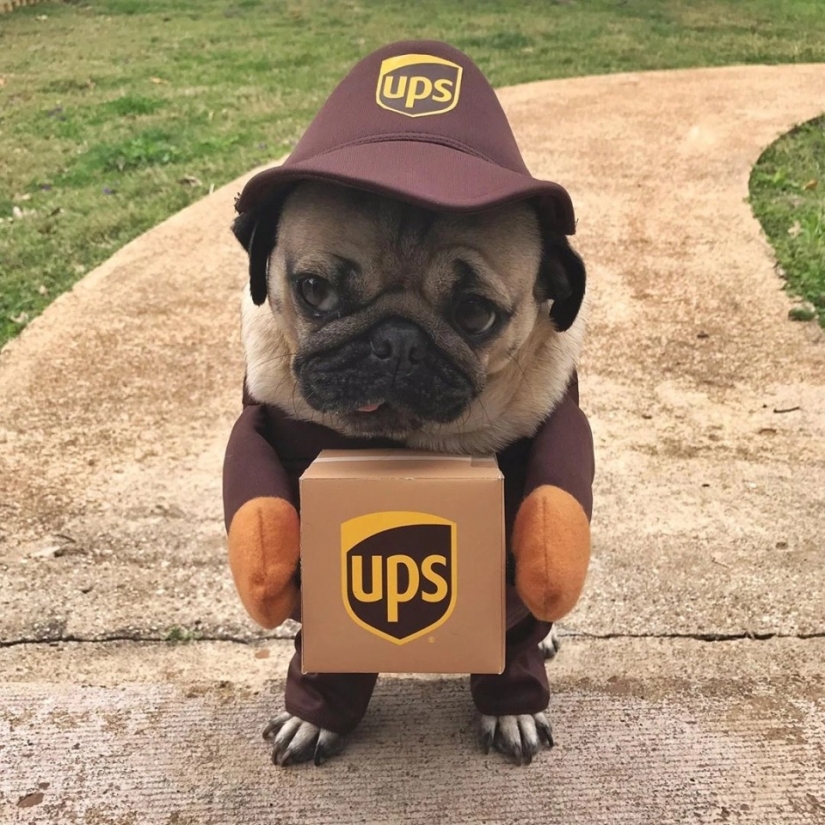 Pug Doug's 4 million subscribers
To grow together with a dog is a wonderful thing, especially when such friendship lasts for all of childhood, adolescence and part of adulthood. We have collected for you photos of Pets and their owners at the beginning of their acquaintance now.
Keywords: Instagram | Money | Pets | Income | Stars | Model Agency | Followers | Fans | Popular | Fluffy | Dogs | Success | Centerfolds | Owners