The drawings of Swiss Adolf Welfli, who spent 35 years of his life in a psychiatric clinic in Bern, were very popular among representatives of surrealism. Today we will tell the sad story of Adolf Welfli, which happened a long time ago, but that's why it's worth listening to, otherwise it will be forgotten altogether.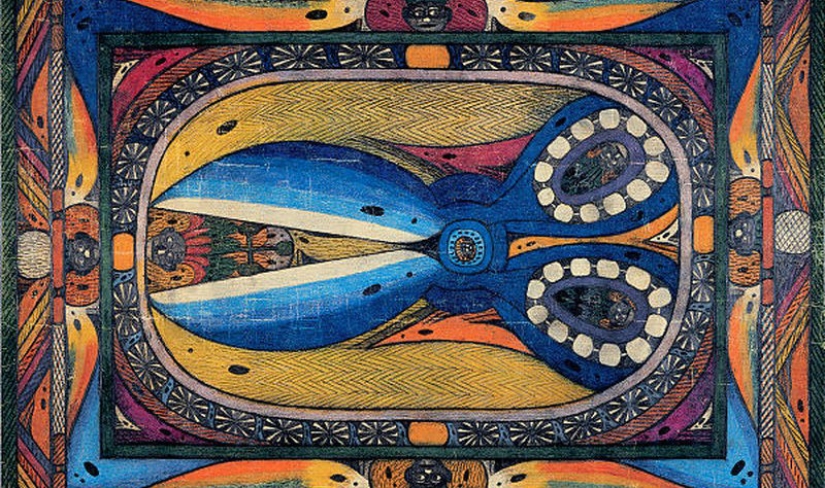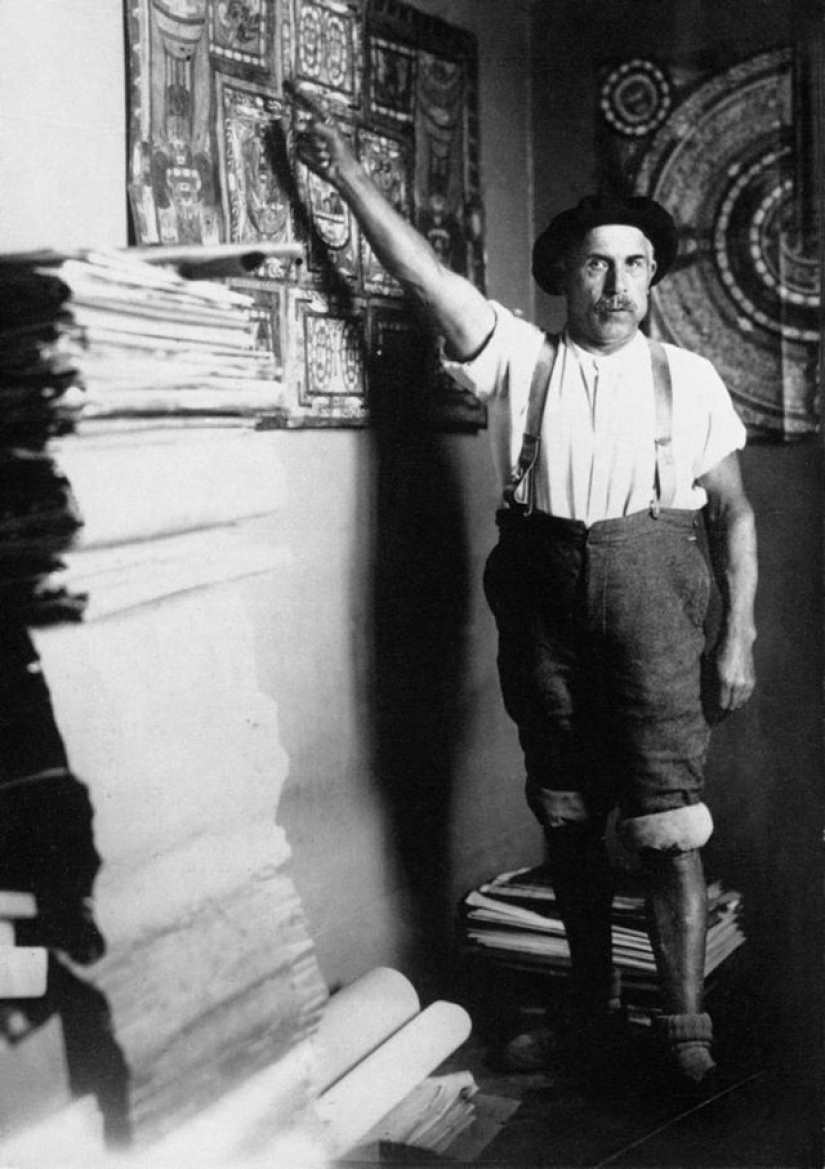 Adolf Welfli was born in a small Swiss town in the family of a stonemason and a laundress and was the seventh child of his parents. Since childhood, Adolf worked diligently, trying to help his family — he was a shepherd, a woodcutter, a handyman… At the age of ten, the boy was sent to an orphanage, where he learned the hard lot of an orphan.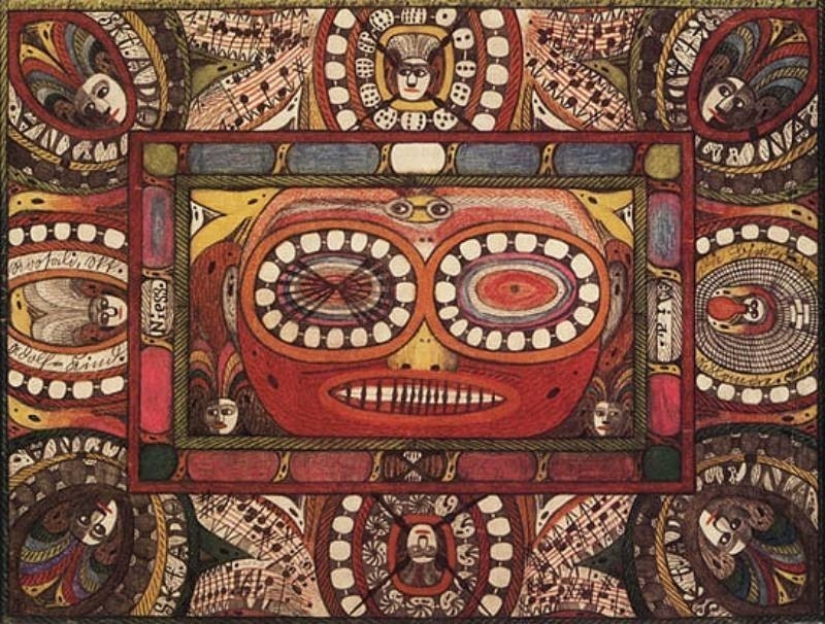 As a nineteen-year-old boy, Adolf fell in love with a girl and wooed her, but the bride's family refused. Unable to remember himself from grief, the young man enlisted in the army, where he served for some time, but the severity of the rejection affected the rest of Adolf Welfli's life. In all the girls he met, he recognized his former lover. Adolf was 25 years old when he was jailed for harassment.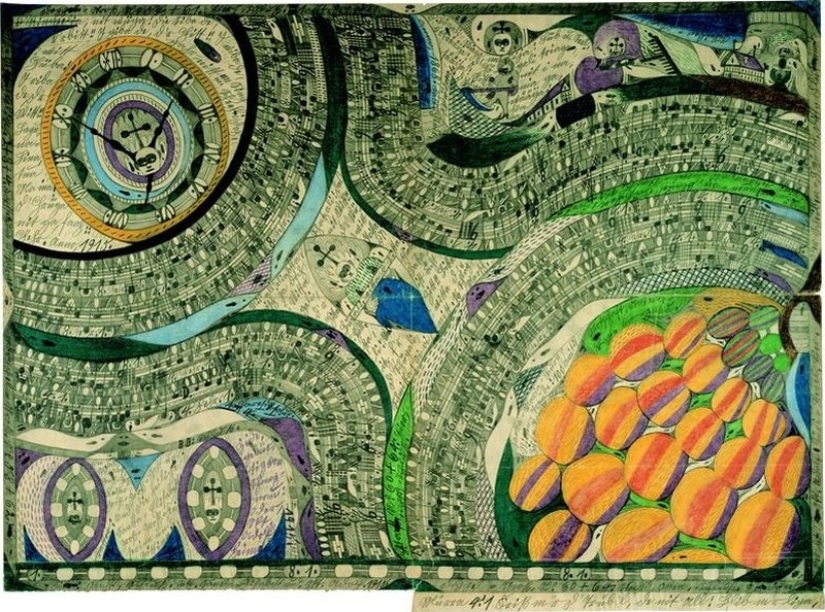 After leaving prison, Welfli spent about four years at large, and then for the same act as before, he was declared insane and sent to a psychiatric hospital, where he was held for 35 years — until his death.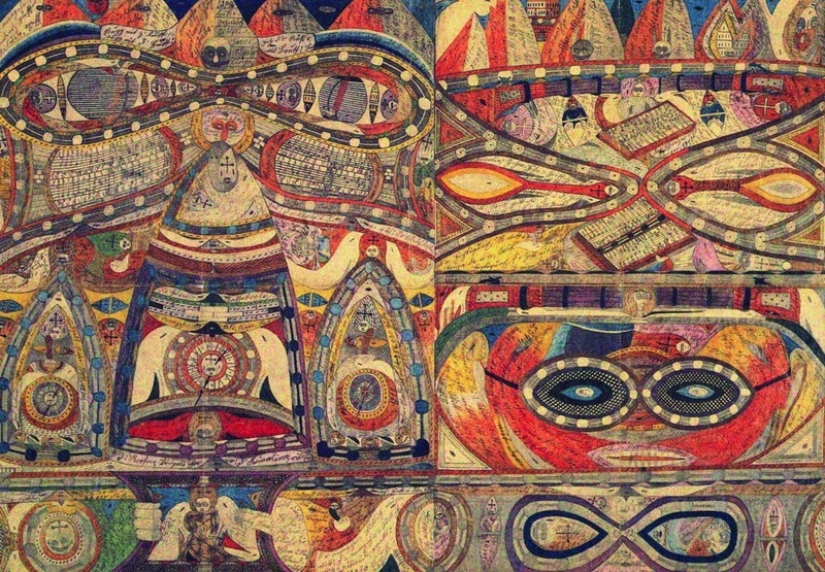 During the first ten years of his stay in a psychiatric hospital, Adolf was aggressive because of hallucinations, so he was kept apart from other patients.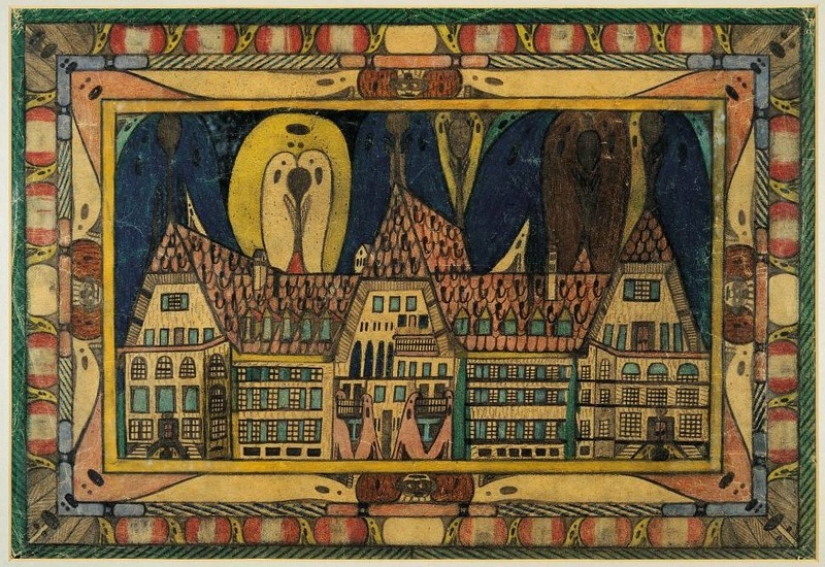 A few years passed, and Adolf unexpectedly began to draw on scraps of newspapers. Over time, he got the opportunity to engage in creativity in more suitable conditions, he was even given a separate ward.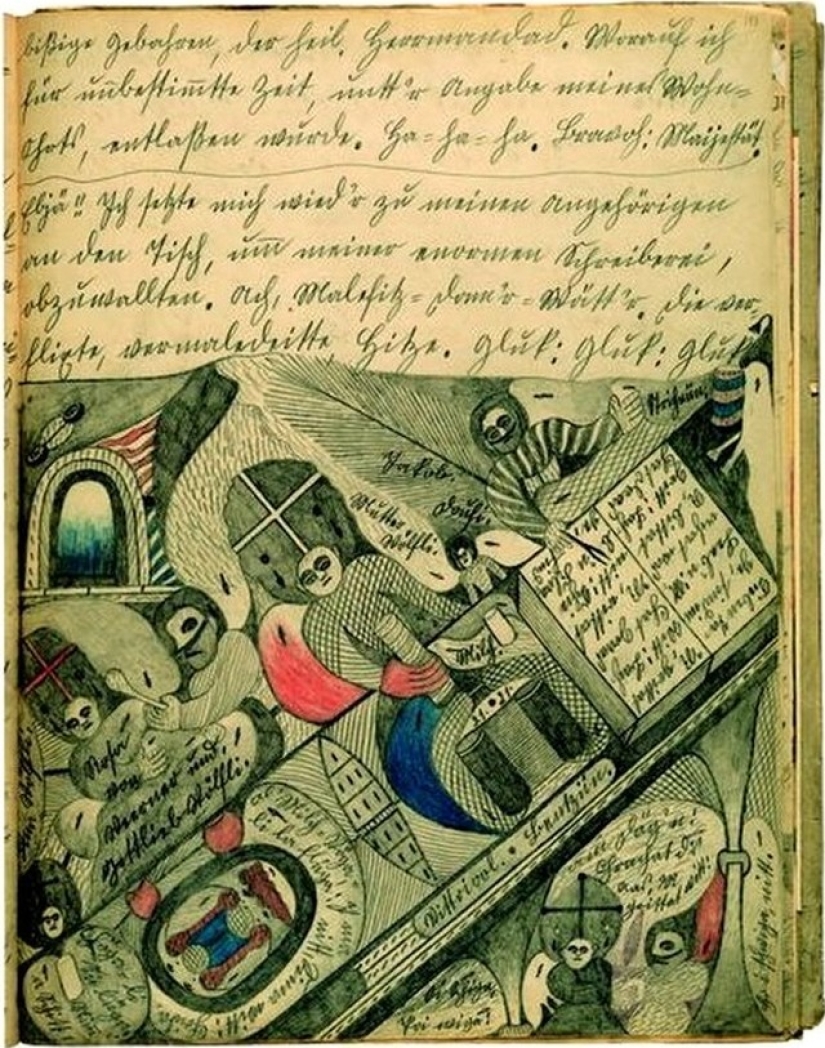 Adolf Welfli began to write his autobiography of more than 25,000 pages, containing 3,000 illustrations. By the end of the author's life, her text amounted to 45 volumes, and the content included drawings, poems, texts, and sheet music.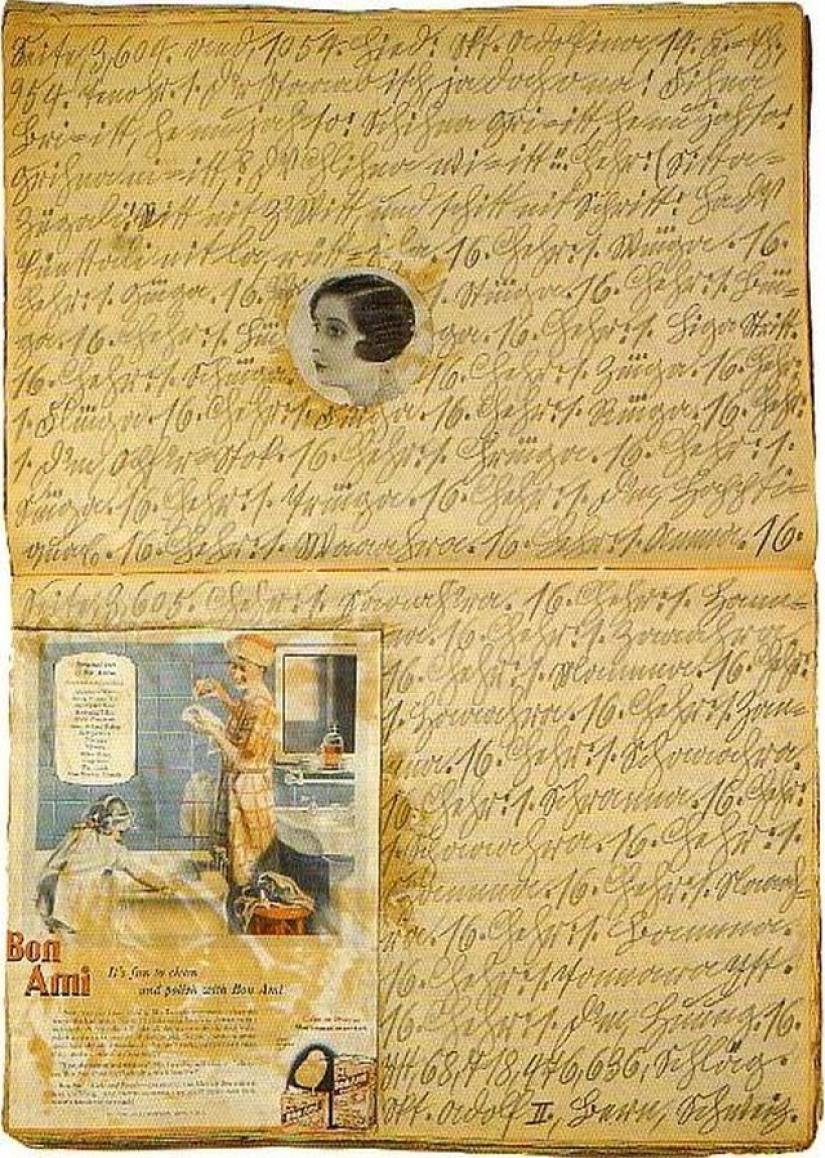 The volumes of Welfli's autobiography stacked on top of each other formed a column two and a half meters high, each volume was carefully bound by the author.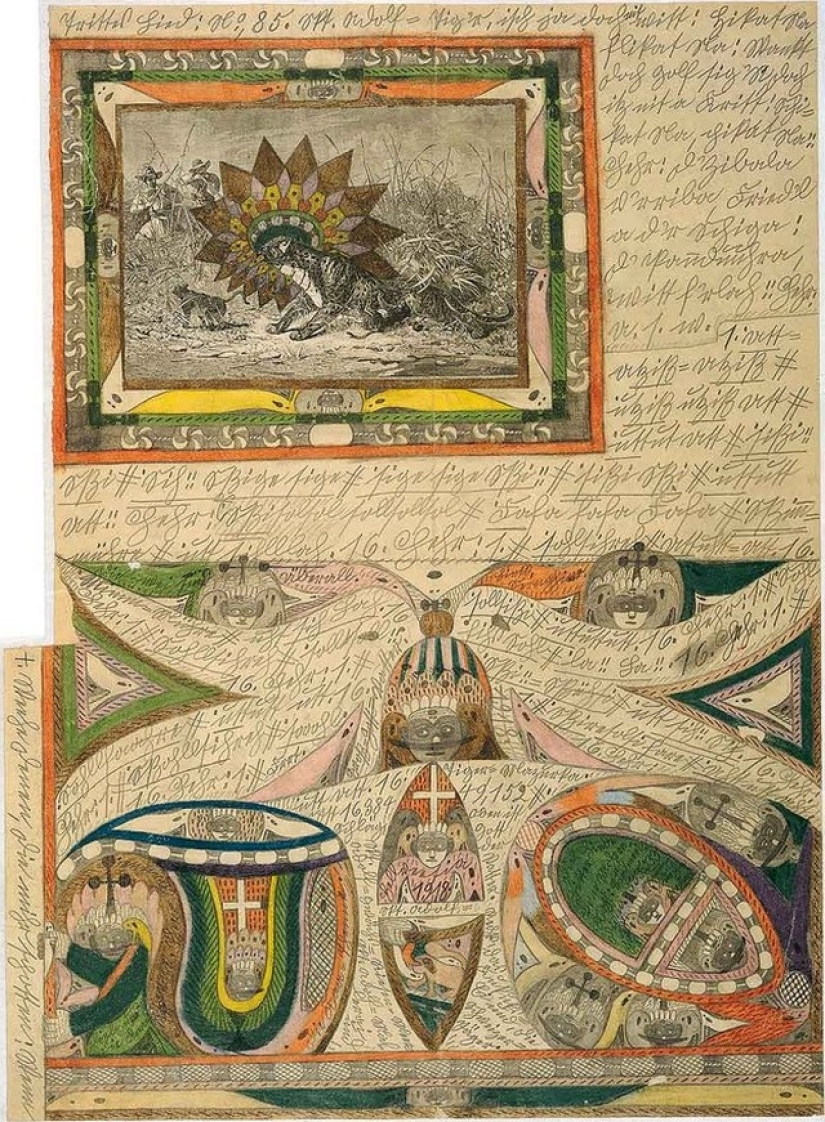 Welfli invented his life, which, in fact, he was deprived of, because it took place in government houses: orphanages, prison, psychiatric hospital.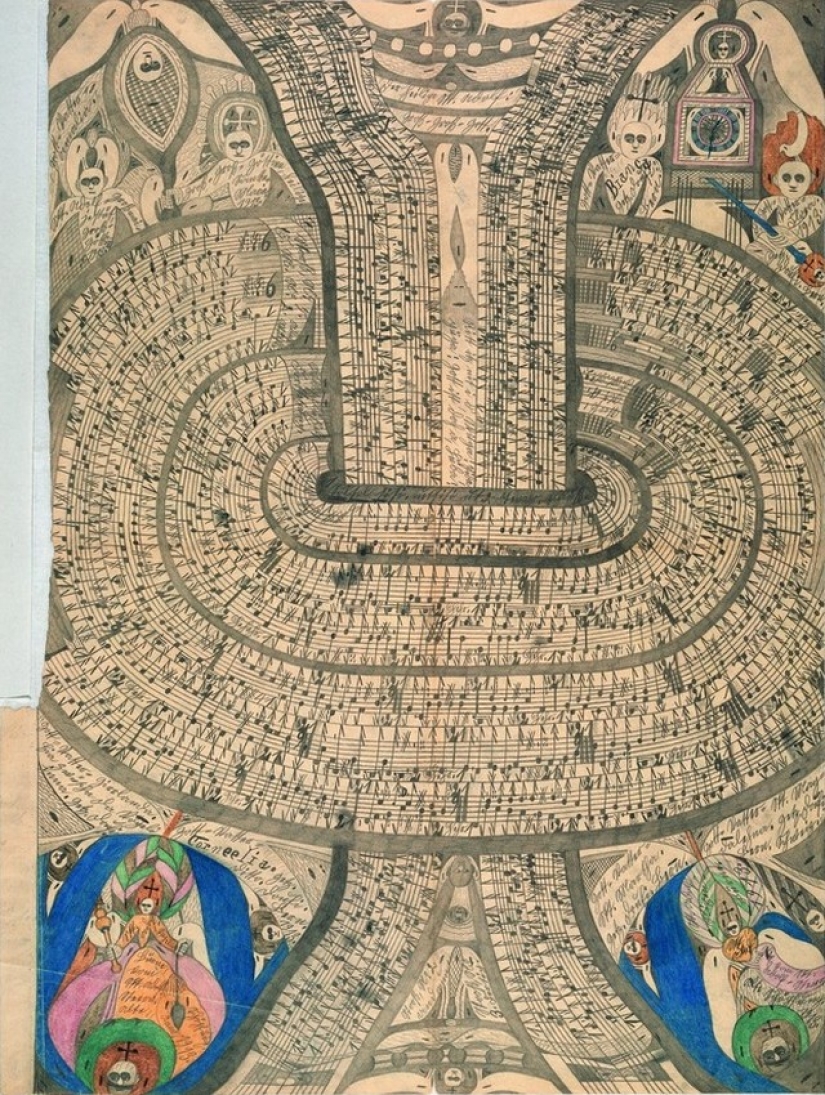 Adolf Welfli's multi-volume autobiography was fantastic: he described and painted cities and countries he had never been to, and even those that had never existed.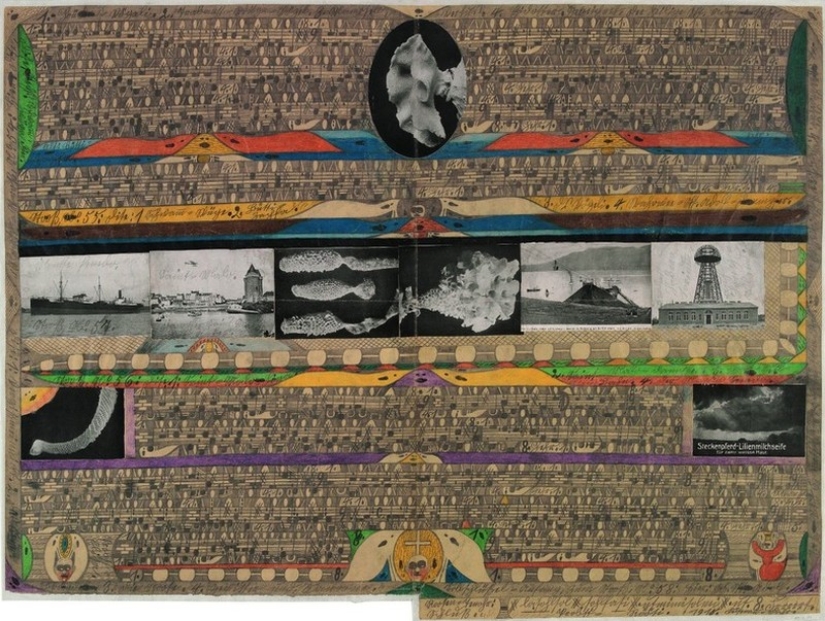 The book began with a description of the difficult geographical expedition of Dufi (Adolf's childhood nickname) and gradually unfolded into a narrative about an apocalyptic space war.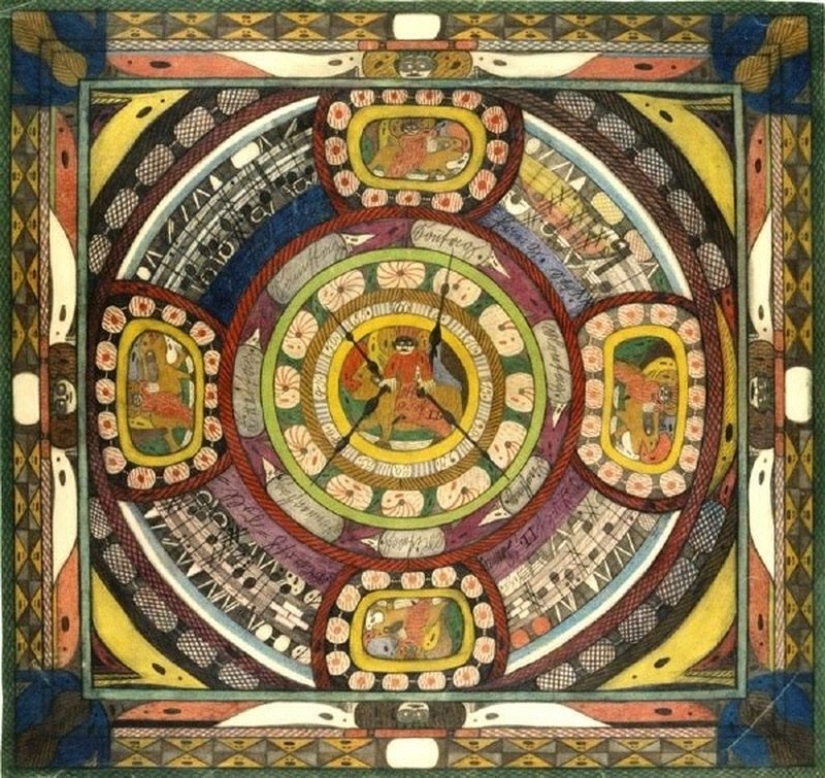 Adolf Welfli's drawings are strangely similar to Tibetan mandalas and sacred drawings of Indians, ritual patterns of aborigines of Australia and magical tattoos of African peoples. The author seemed to be transported to those places and times where his mental state might not have been considered pathologically altered.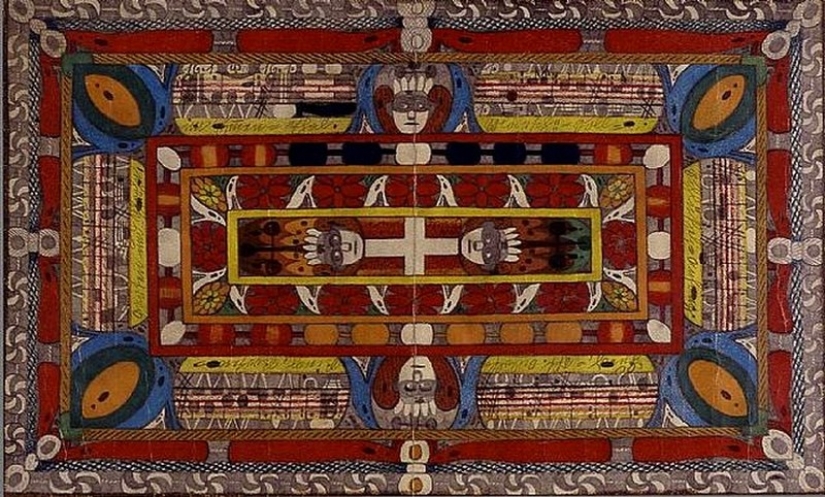 Adolf Welfli is a bright representative of art brut (fr. art brut — rough/unprocessed art), who created "thanks" to mental illness, and his works are highly spontaneous in nature.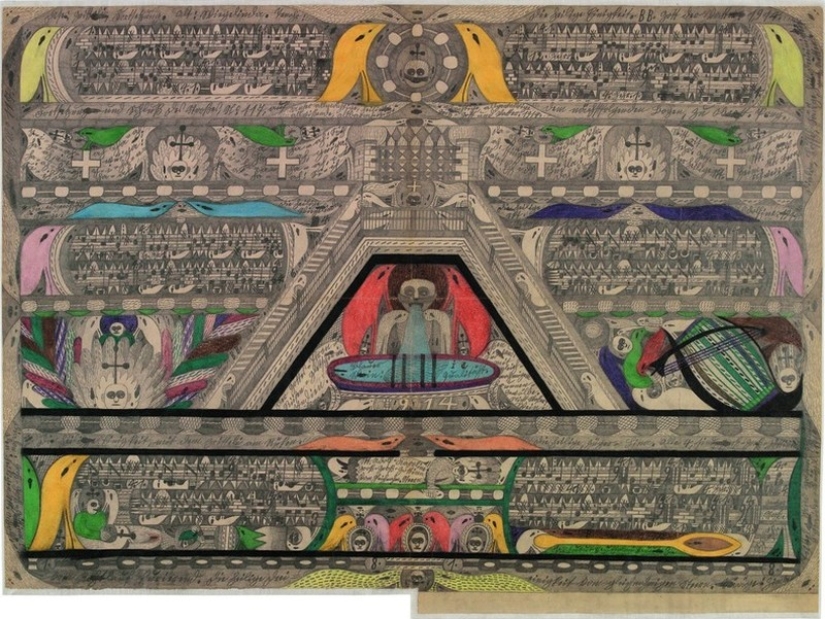 Adolf Welfli had no place anywhere except in a madhouse: isolation, a painful sense of his own inadequacy and uselessness to modern society aggravated his mental disorder.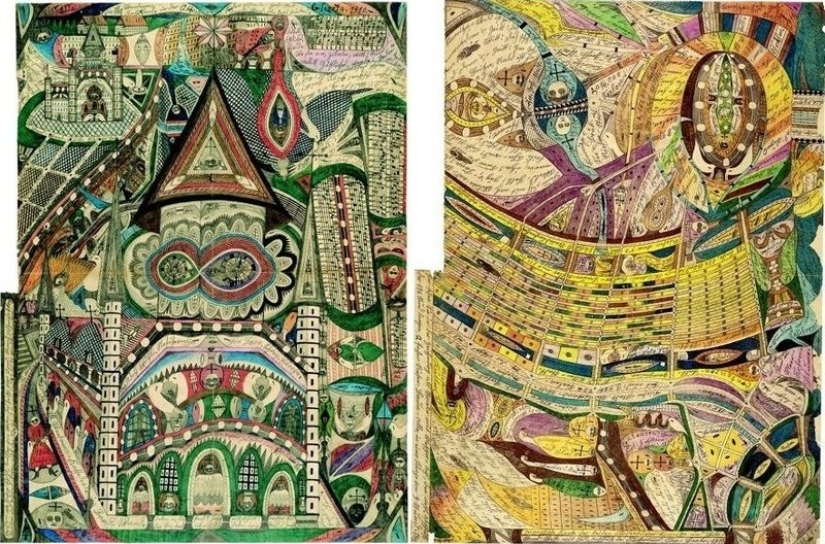 It was as if Adolf was writing an alternative history of the universe. He saw not just the moon in the sky, but a circle of a Buddhist mandala inscribed in it, talking about the relationship between man and the Cosmos.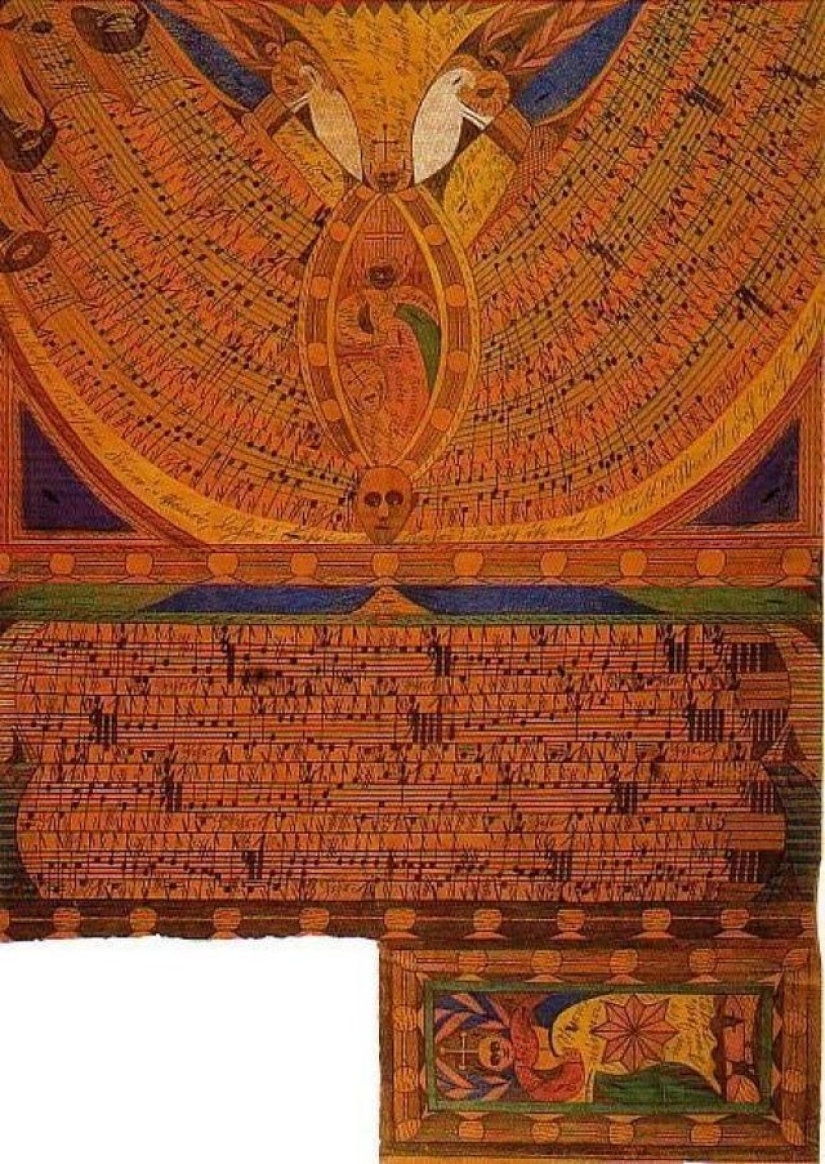 A few days before his death, Adolf was very sorry that he would not have time to finish the finale of his grandiose autobiography. According to the plan of Adolf Welfli, it was supposed to include another 3,000 songs.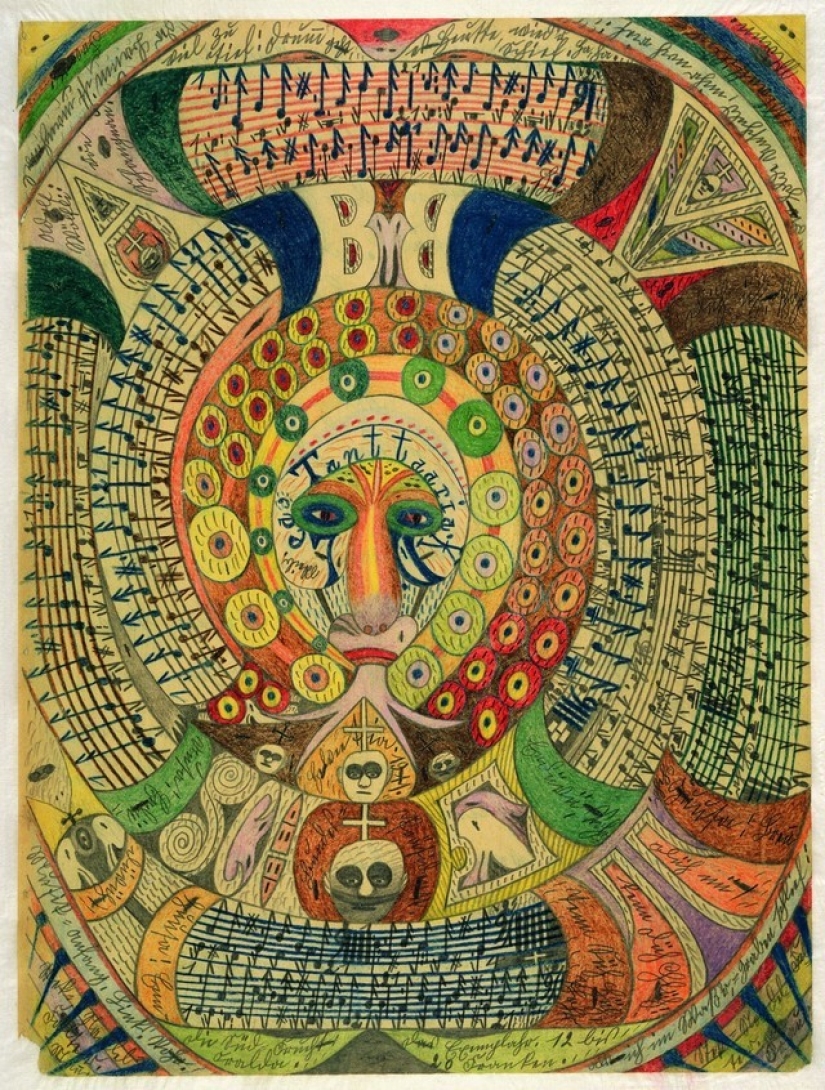 Andre Breton, one of the founders and the main theorist of surrealism, collected the works of Adolf Welfli and admired the fact that, not being familiar with the basic principles of this direction, Welfli reproduced in his work a spontaneity close to surrealist automatic writing.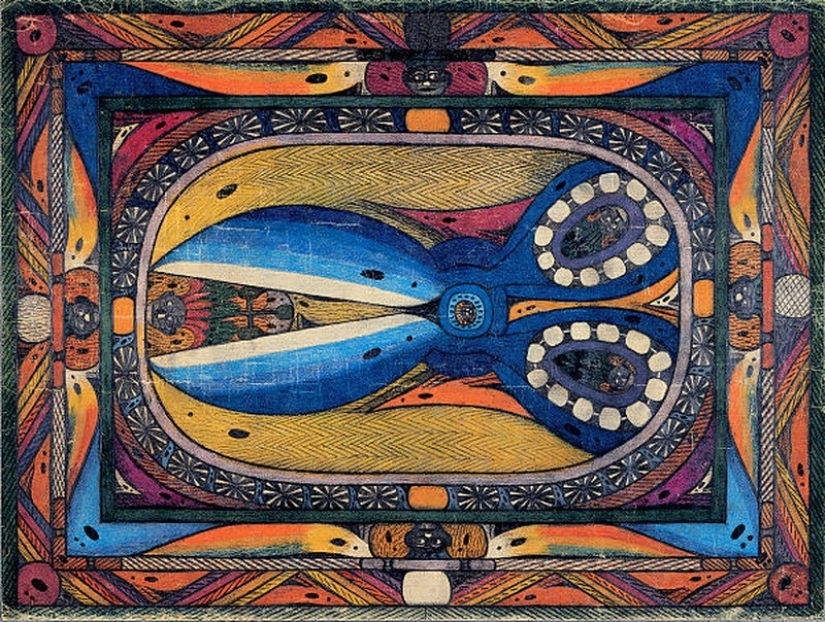 Welfli's unique and colossal work was first shown in Europe and the USA in 1972, and in 1975 all his works were transferred by the administration of the psychiatric clinic to the Museum of Fine Arts in Bern.