After the First World War, Germany found itself in an economic hole. For the maintenance of the army, the government recruited international loans, and they planned to give them at the expense of rich industrial territories that the country would receive if it won. But the victory did not happen. And in addition to the existing debts, Germany was also obliged to pay 132 million marks (31.4 million US dollars) to the allied countries for the damage caused. 
The authorities have chosen the worst possible way out of the crisis. They printed a mountain of stamps, bought dollars and began to pay reparations out of this money. Naturally, the issuance of a huge amount of unsecured money led to terrible inflation.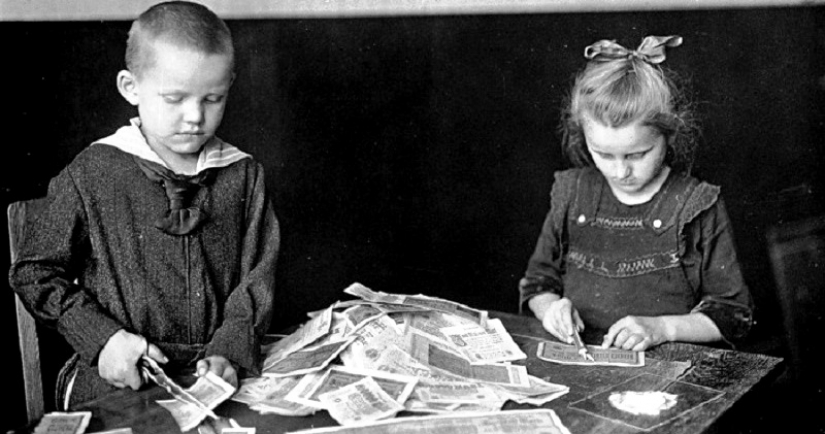 The exchange rate of the mark collapsed as if knocked down: before the war, one US dollar was worth 4.2 marks, after the signing of the peace treaty — 48 marks. However, this was only the beginning. In the first half of 1922, the exchange rate fell to 320 marks per dollar, by the end of the year — to 7400 marks, and the record mark was 4.2 trillion (!) marks per dollar.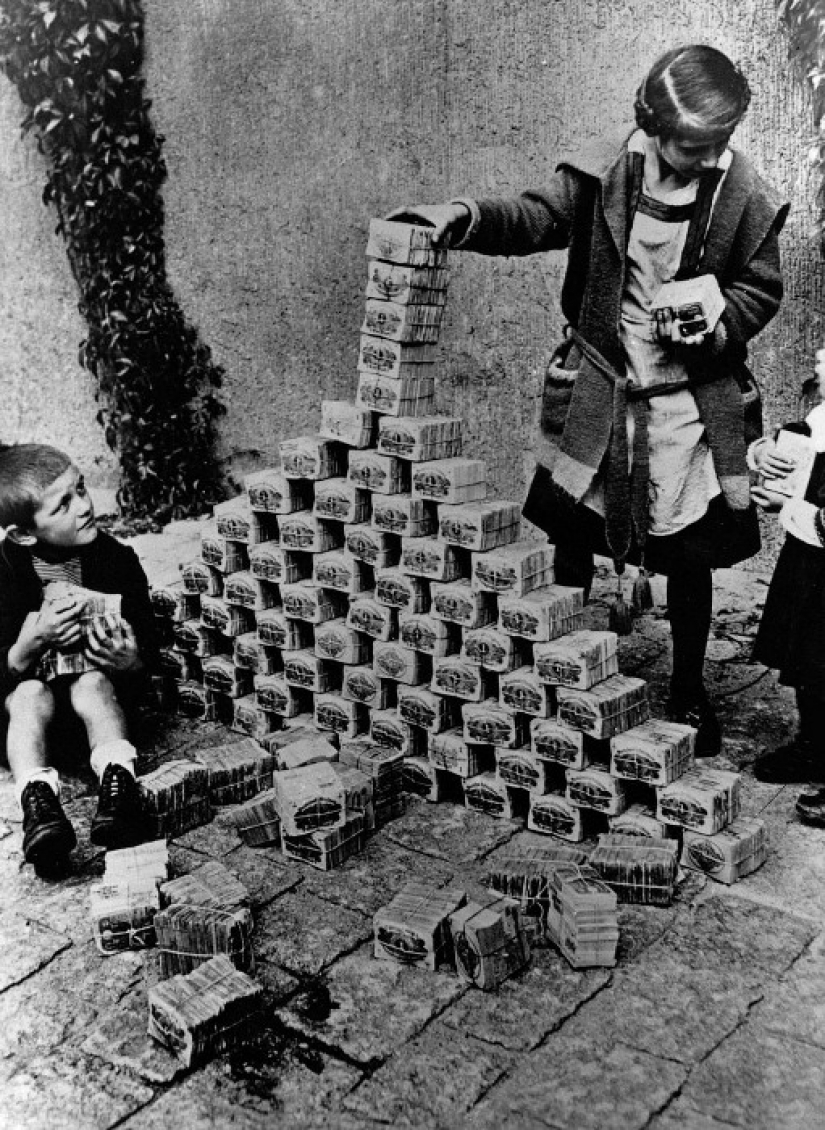 On the days when the salary was paid, employees came with suitcases and backpacks and immediately ran headlong to the shops to stock up on at least some products before the rate increased even more.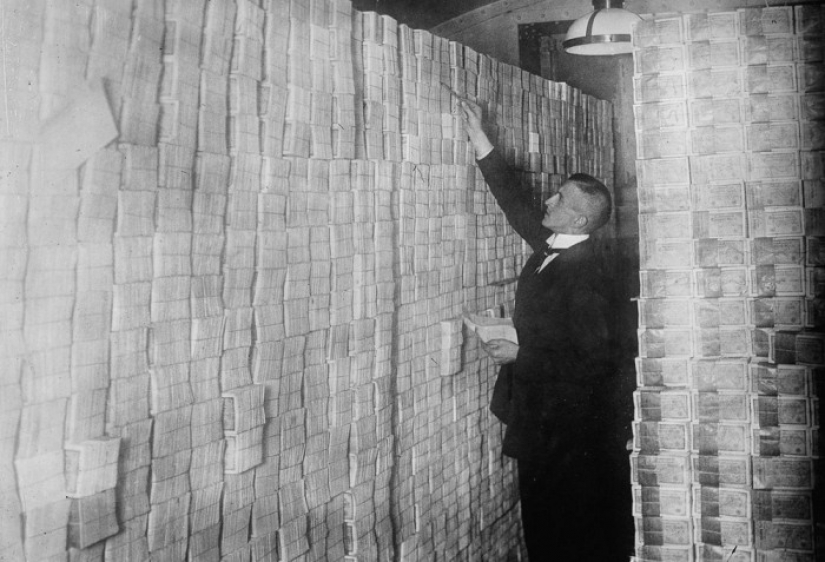 The banker counts bundles of money
There were cases when the first cup of coffee in a cafe could be drunk for 5 thousand marks, and the second-twice as expensive. Or, for example, a person took a bus ticket to Berlin to buy a pair of shoes, and when he arrived, he found that there was barely enough money for the return trip. Restaurants even stopped serving food from time to time, because while the dish was being prepared, its price increased significantly.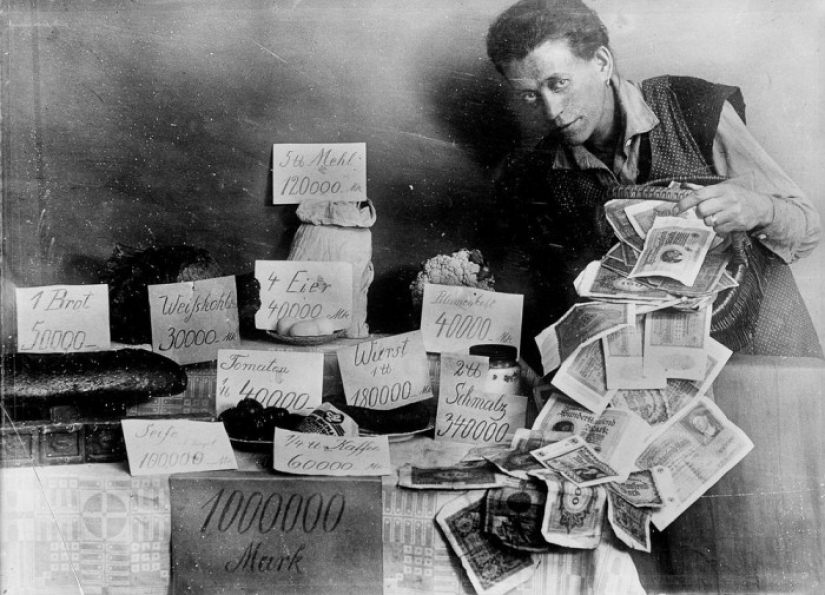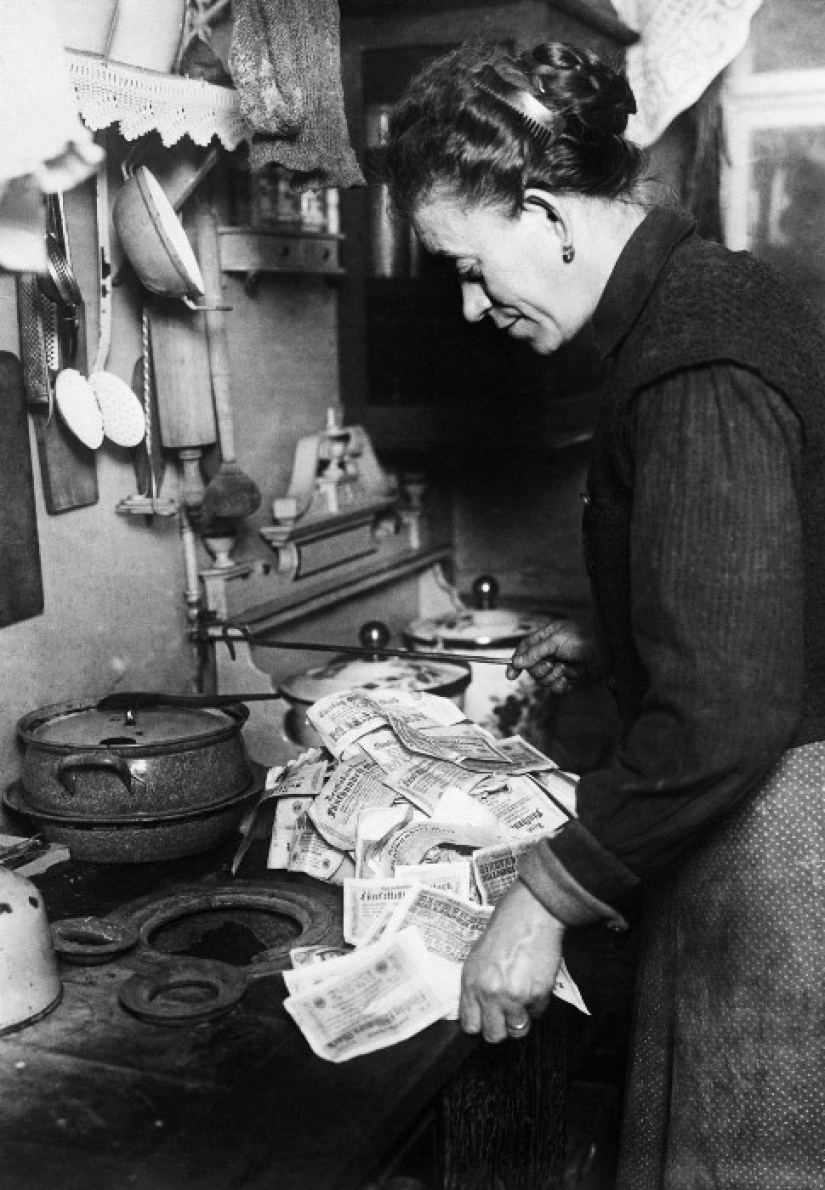 Banknotes of an increasing denomination were issued every week. In October 1923, hyperinflation reached its peak — a 100 trillion mark banknote was printed. From now on, the exchange rate no longer made sense.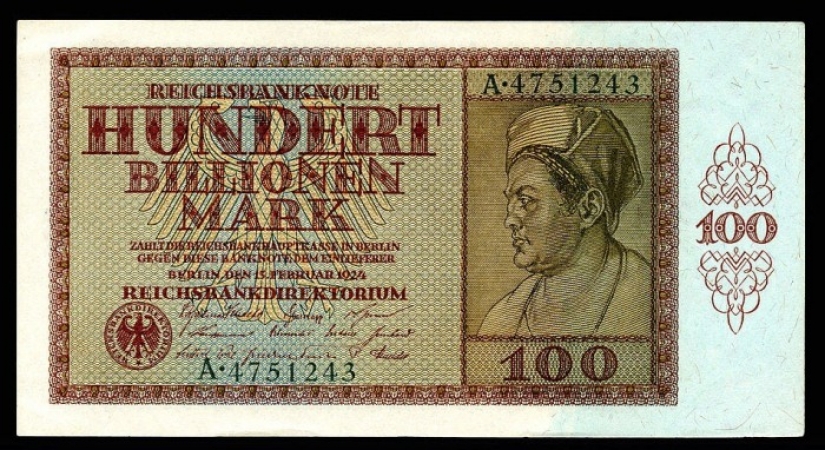 People began to refuse money, the exchange of goods and services began. On the street, you could exchange shoes for sausage, dishes for coffee. The country was covered by a wave of petty thefts. They stole almost everything, from gasoline to soap. Of course, panic moods raged. Many Germans began to live as if there would be no tomorrow. The demand for drugs increased many times, night clubs and strip bars were crowded every evening.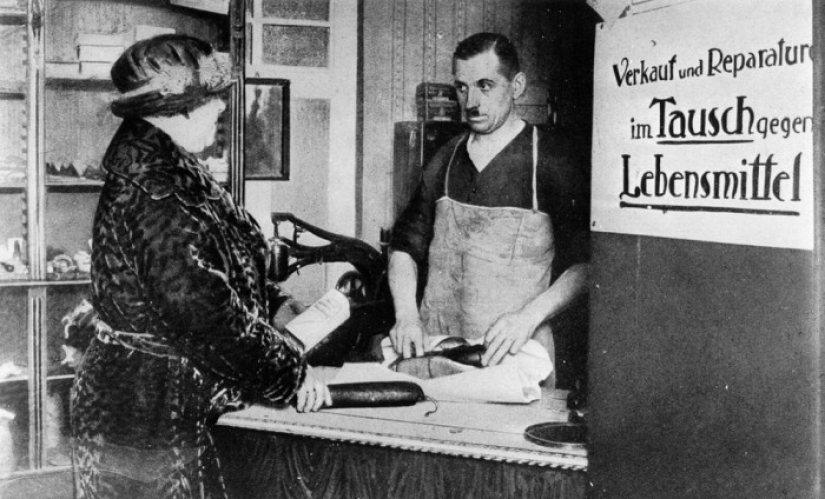 Barter in the store
At the end of 1923, a new currency was launched into circulation — the rent mark, the rate of which was fixed at the usual mark of 4.2 rent marks per dollar. The situation gradually returned to normal, but the lost savings were never returned to the Germans.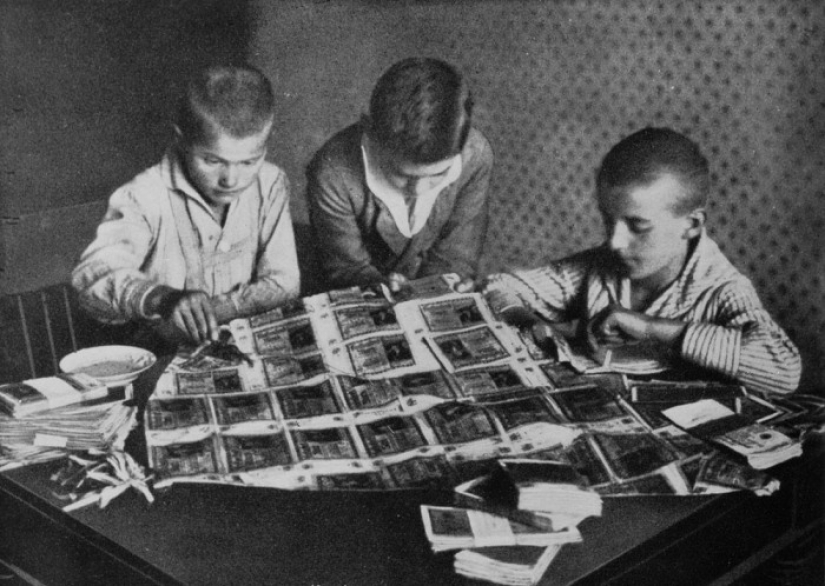 Children glue money on a kite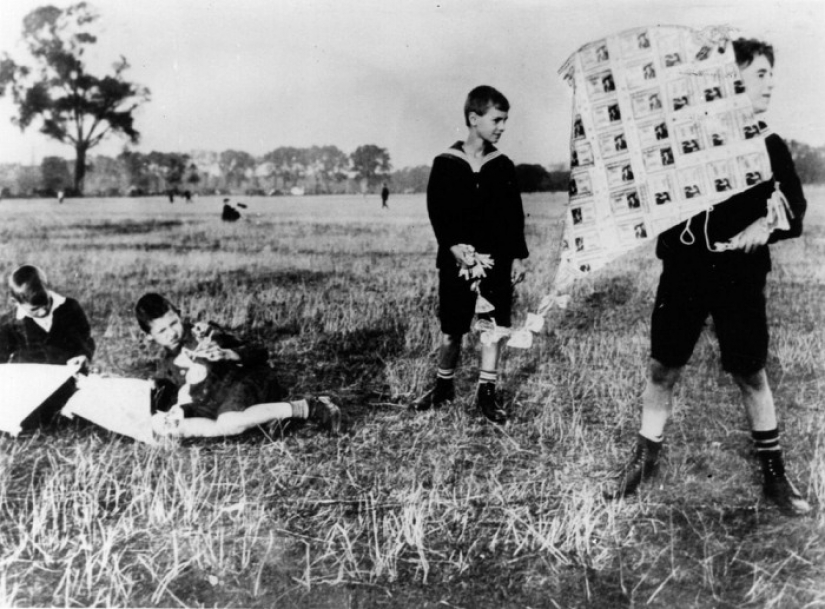 Keywords: Europe | Germany | History | Money | Inflation | XX century