The art of miniatures are always fascinating. Sometimes it seems incredible — how the master was able to perform such skilled work, and with so many minute details? We present you one of such amazing artists — Russian painter and sculptor-miniaturist Salavat Feed.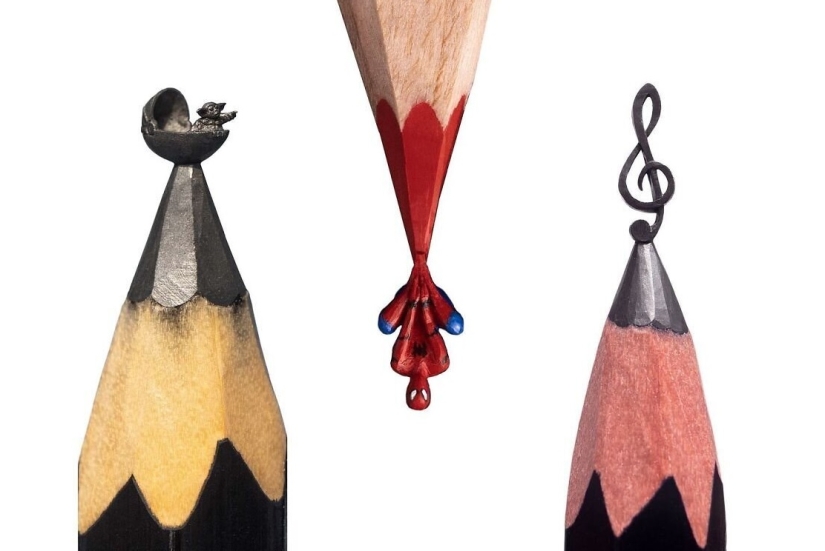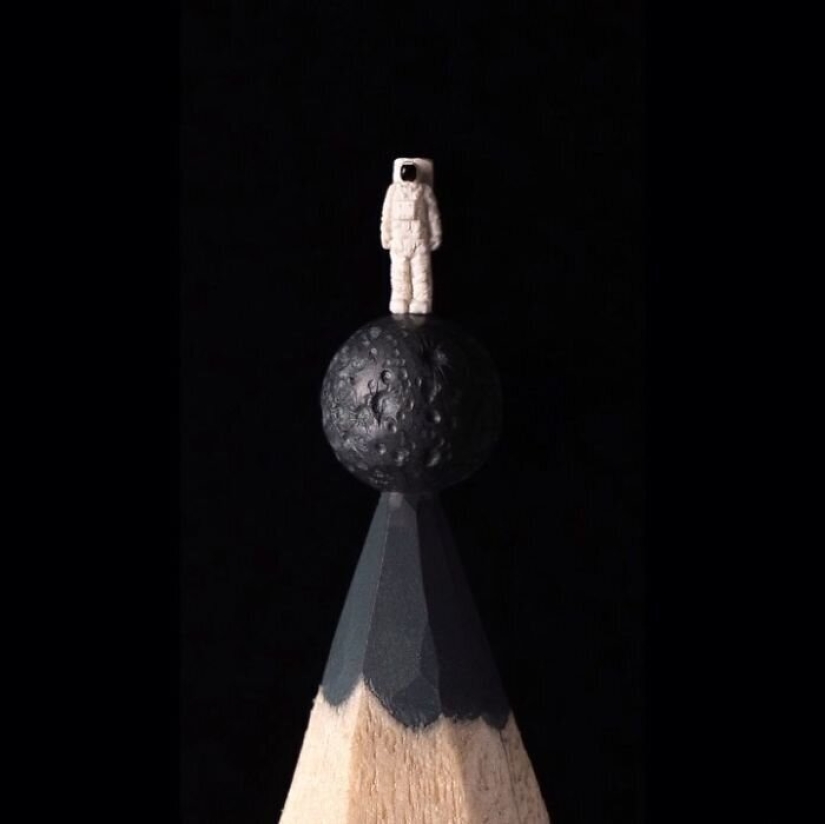 Man on the moon
Salavat Fedayi was born in 1972 in the village of Krasnyi Voskhod (Bashkortostan), now lives in Ufa. His parents are artists, and it was natural that he followed in their footsteps. Although not immediately: after receiving the initial art education, Salavat entered the law and for many years had nothing to do with art.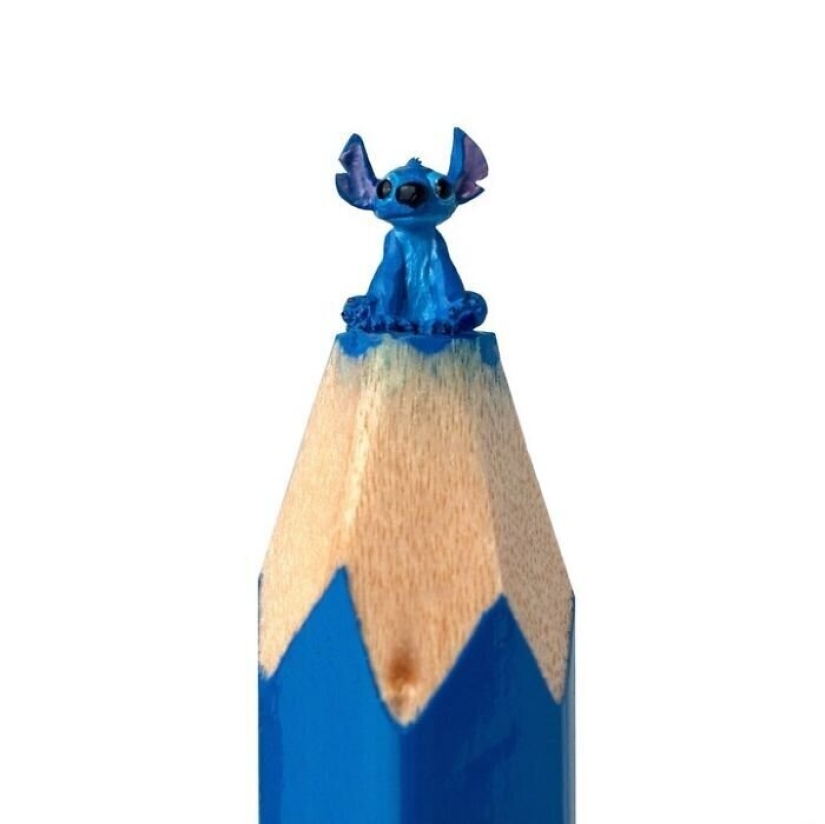 Stitch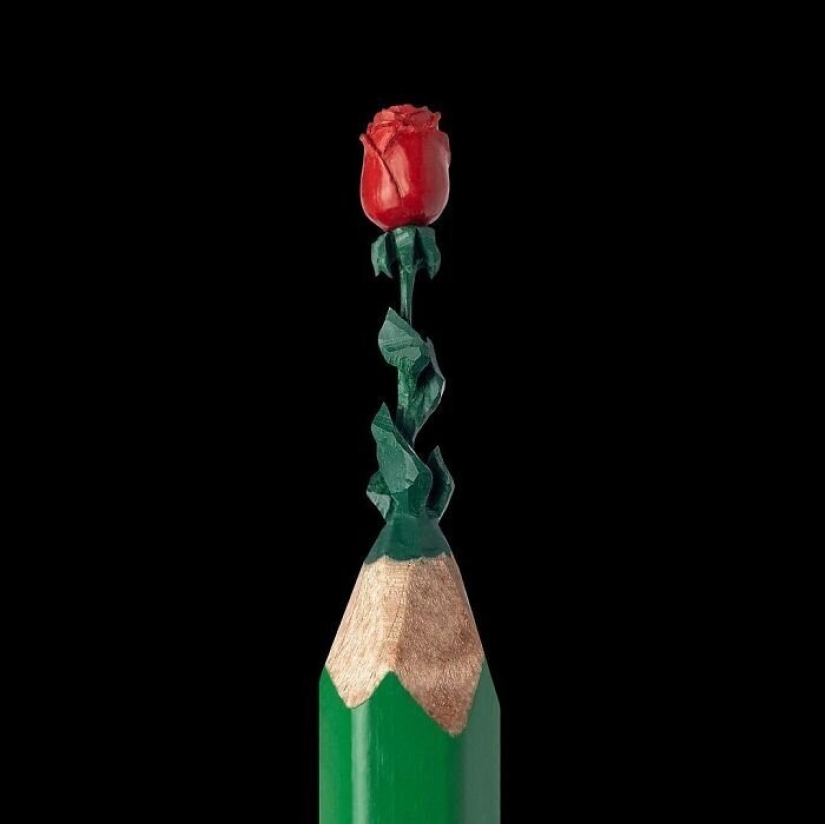 Rose
And then I became interested in miniature — and raced! He began to paint miniature paintings on seeds of pumpkin, sunflower, beans rice, and match boxes... Until I discovered a new material — graphite pencils. And that he became a true master.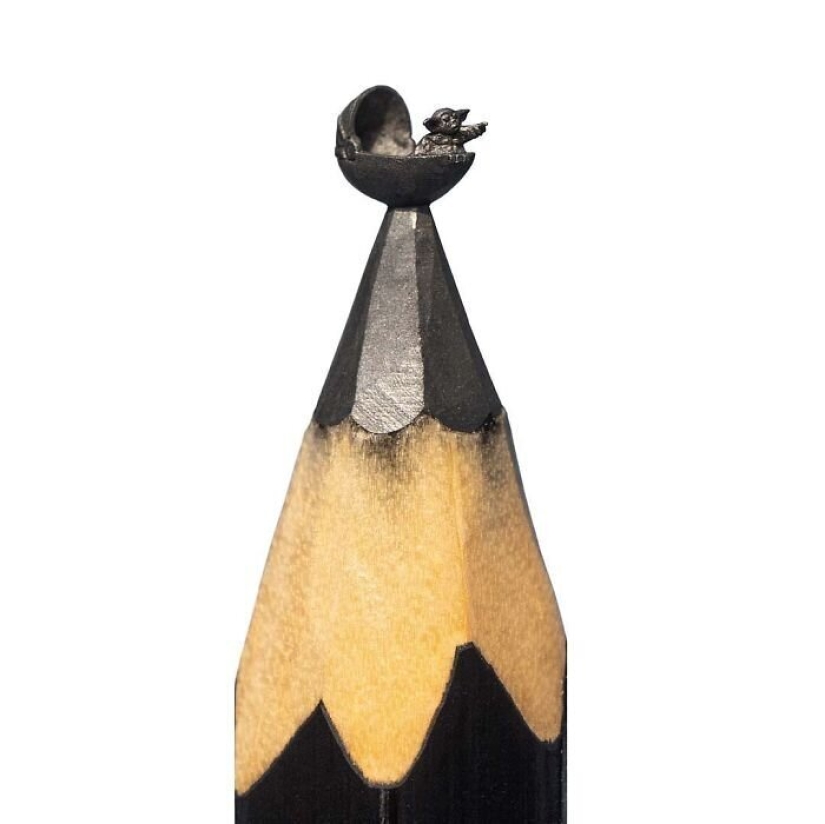 Baby Yoda
In their work Salavat Fedayi uses a microscope and a knife with replaceable blades. For several years he has created hundreds of microsculpture from graphite and has held numerous exhibitions in Russia and in other countries.
What is dead may never die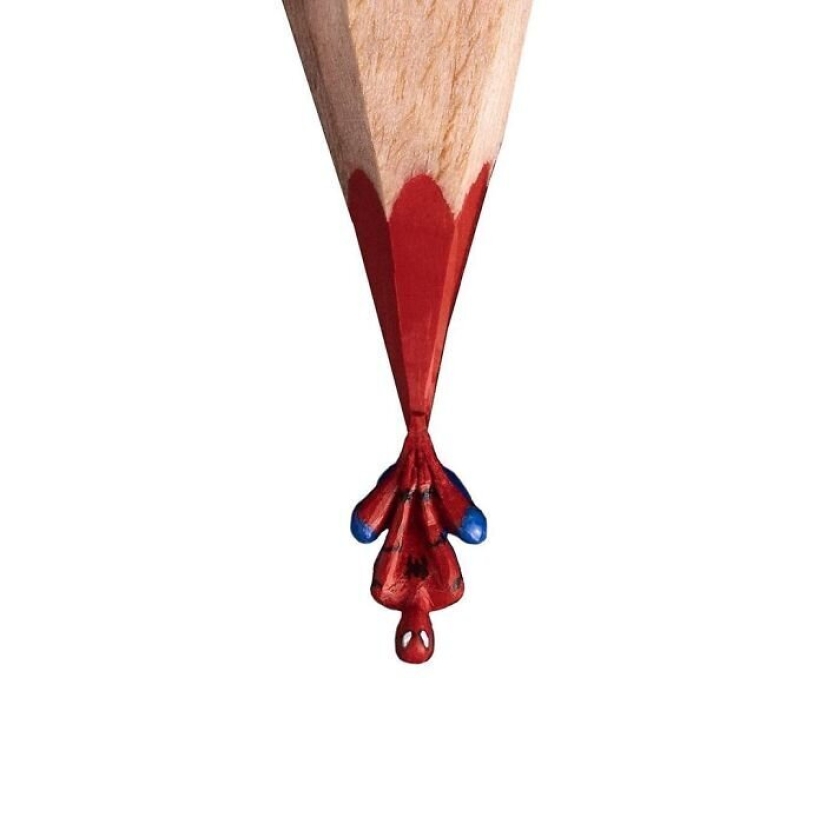 Spider-Man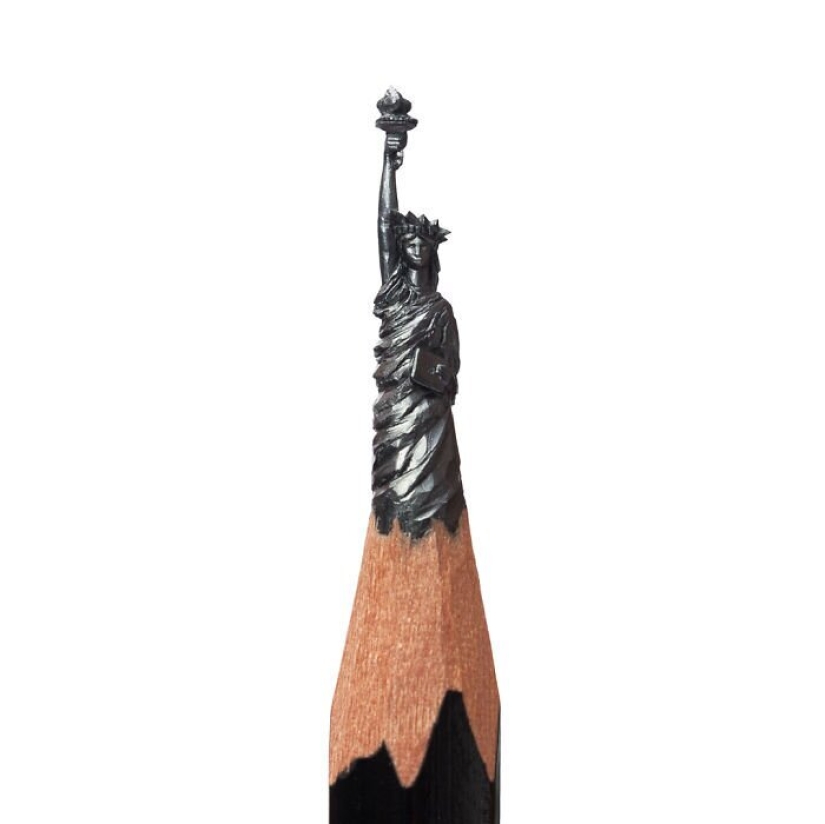 The Statue Of Liberty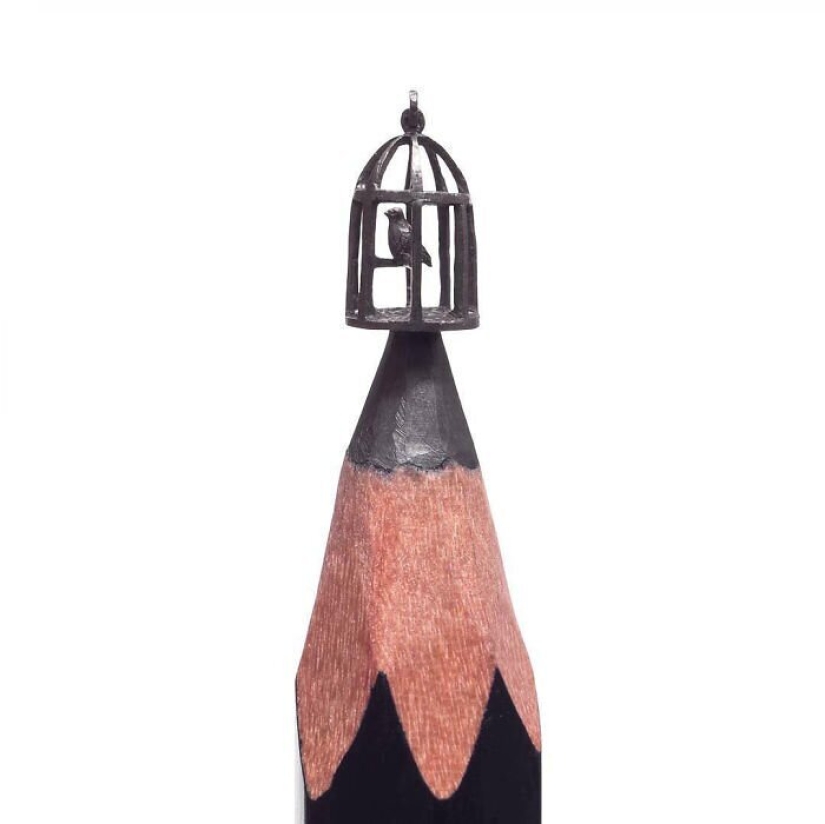 Bird in a cage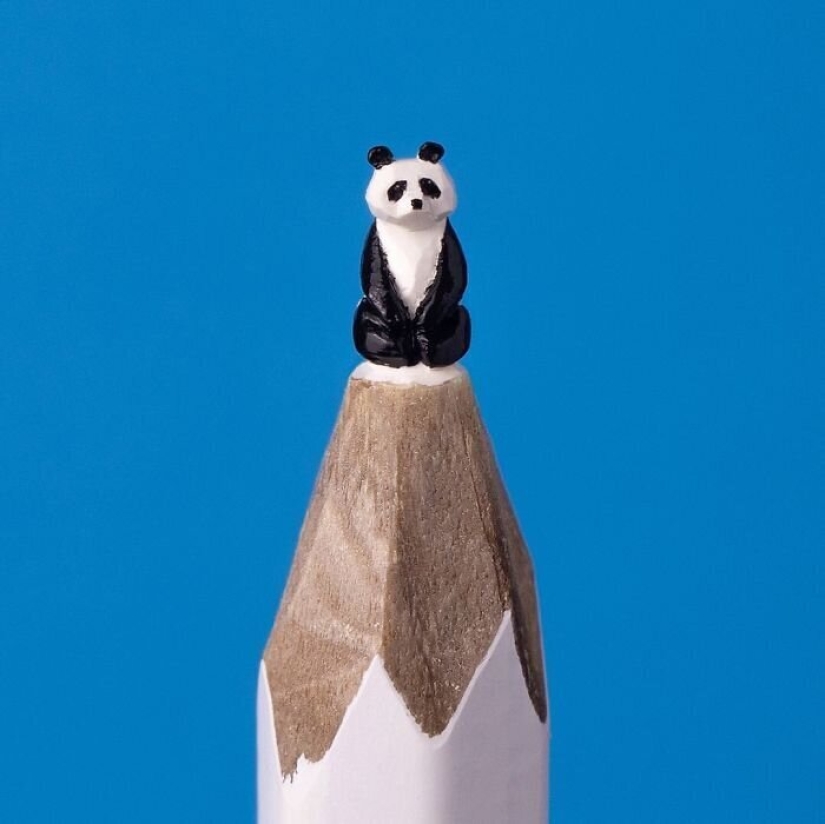 Panda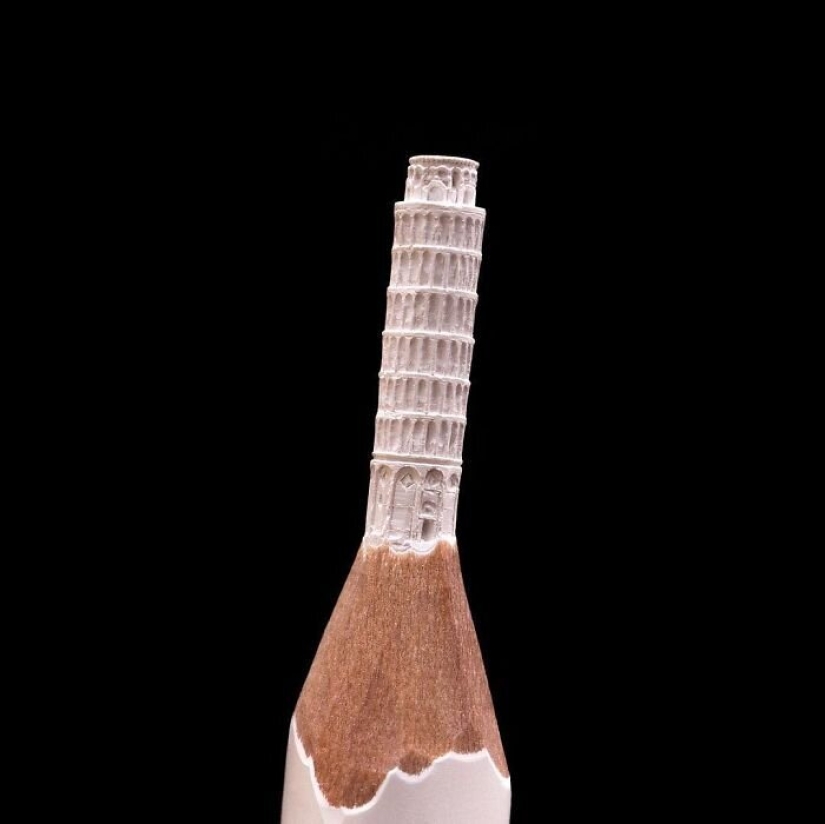 The leaning tower of Pisa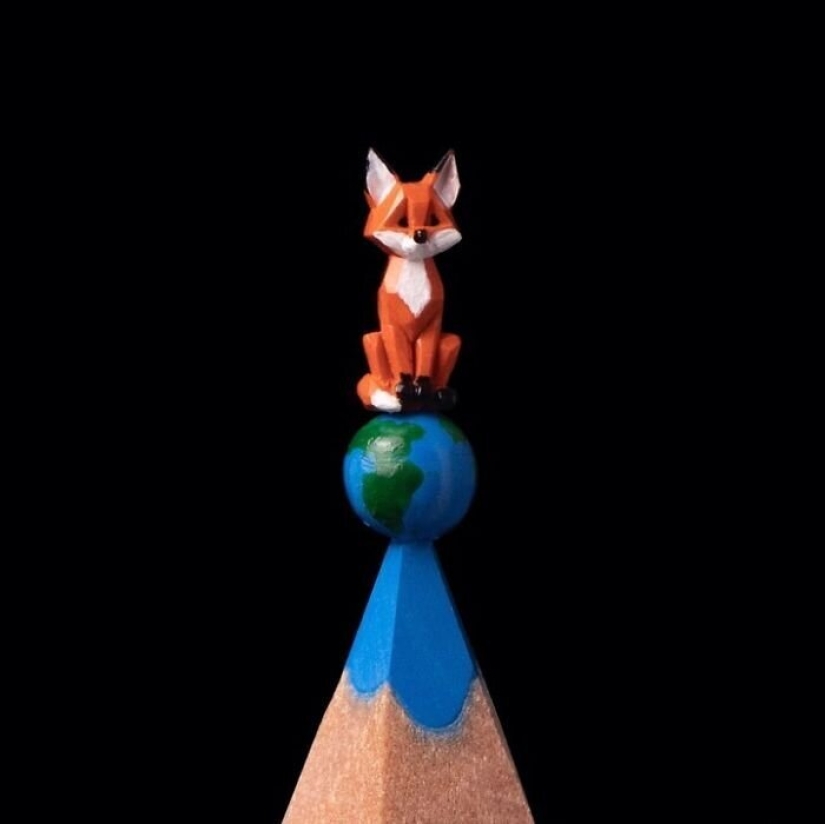 Mozilla Firefox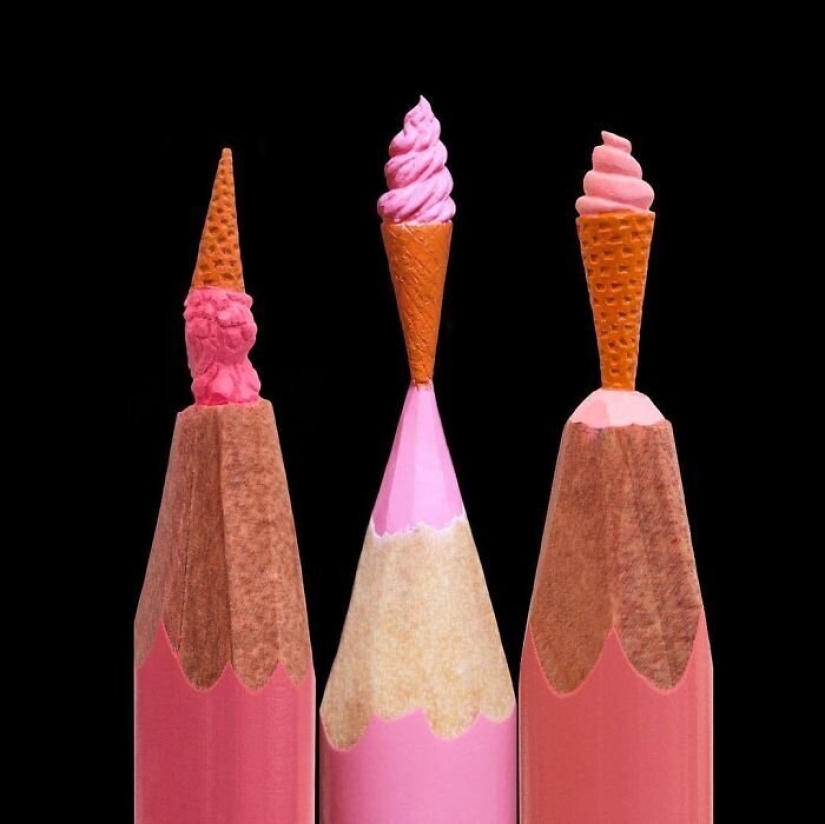 Ice cream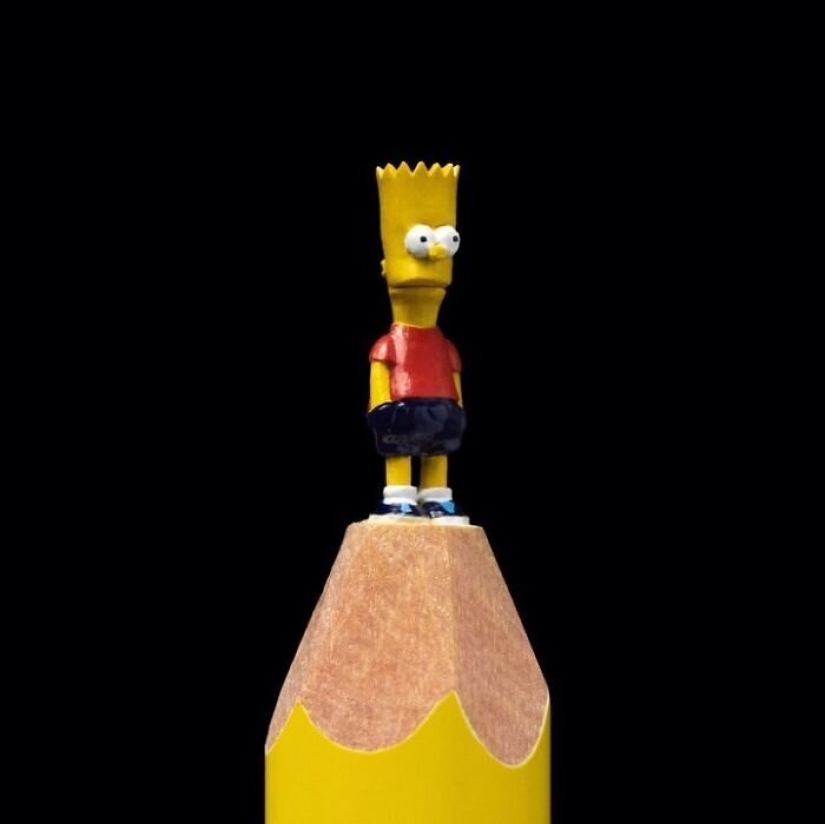 Bart Simpson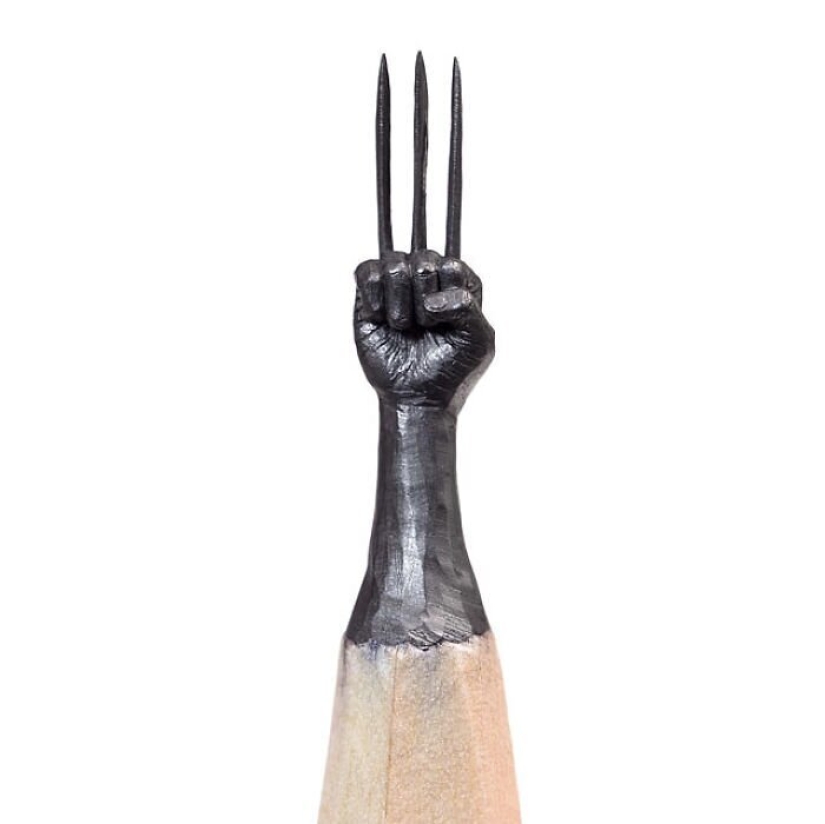 Wolverine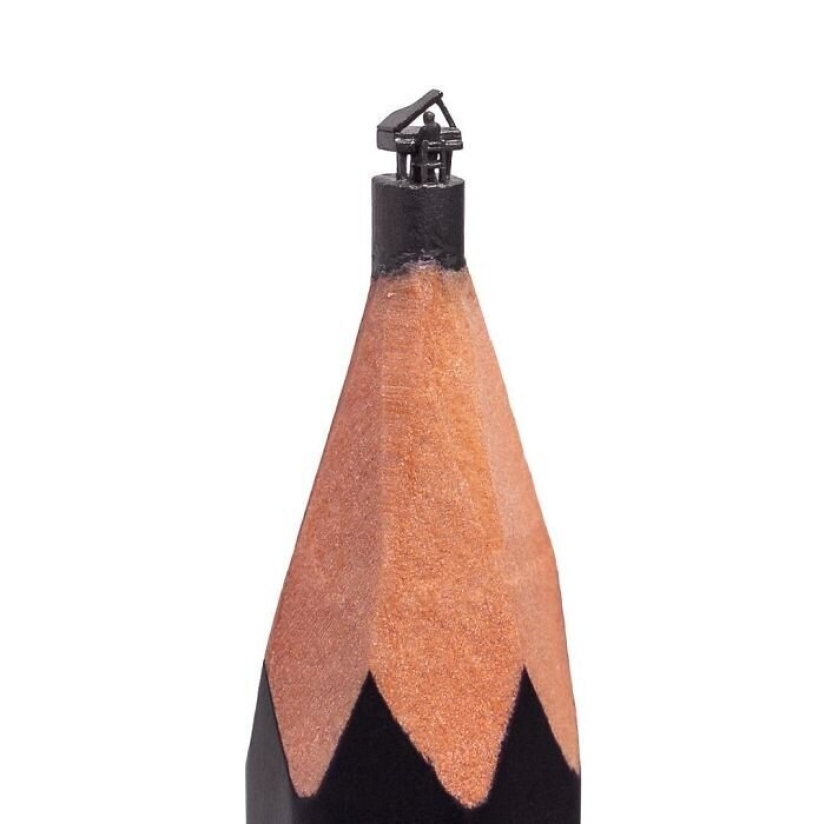 Pianist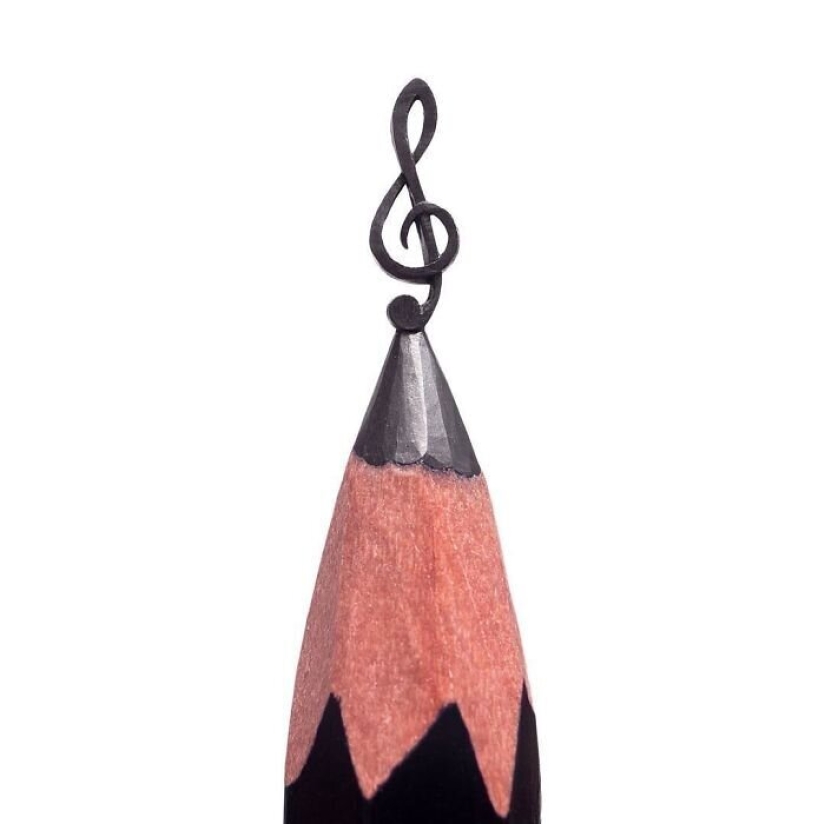 Treble clef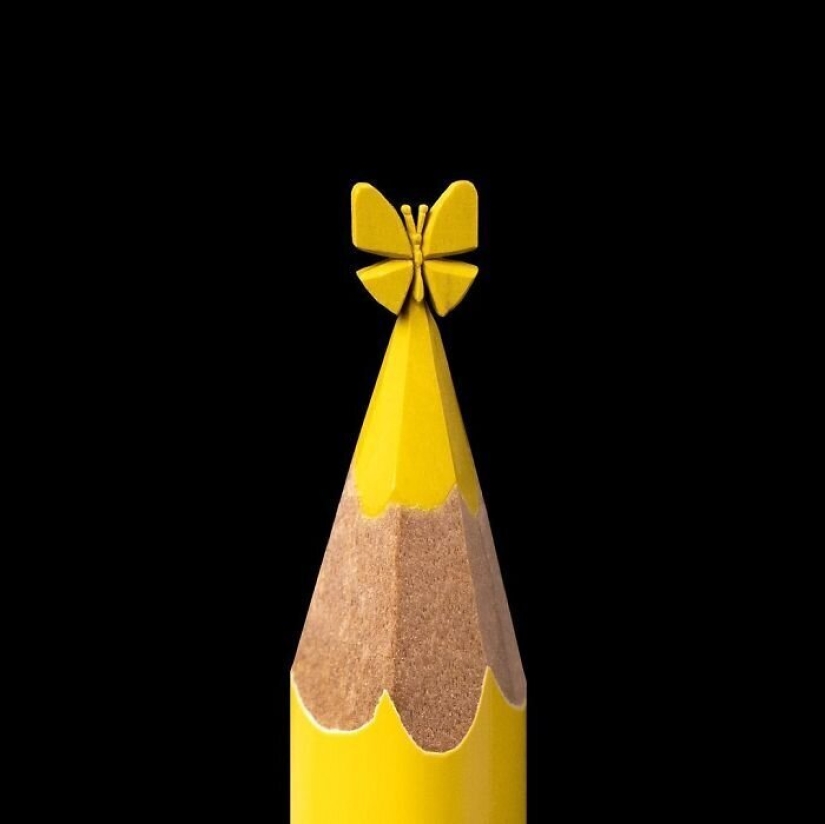 Butterfly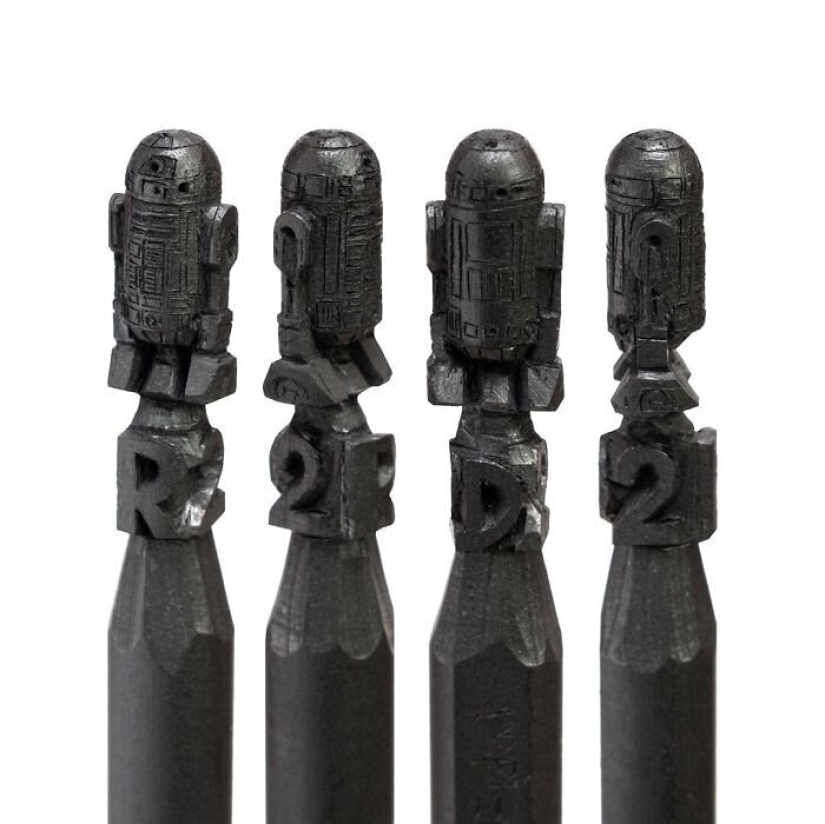 Star wars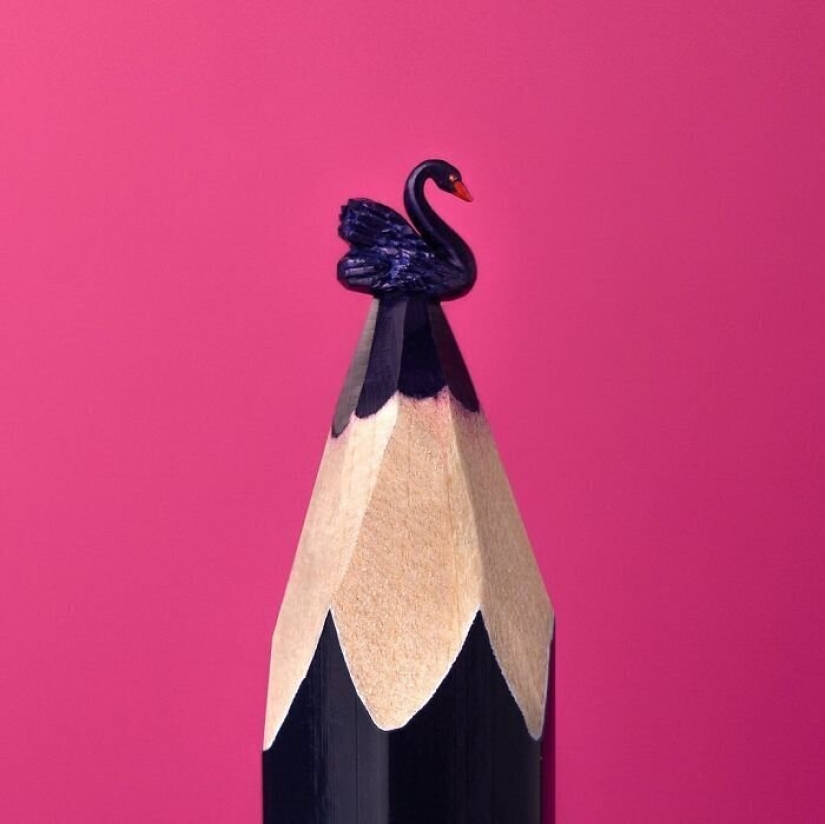 Black Swan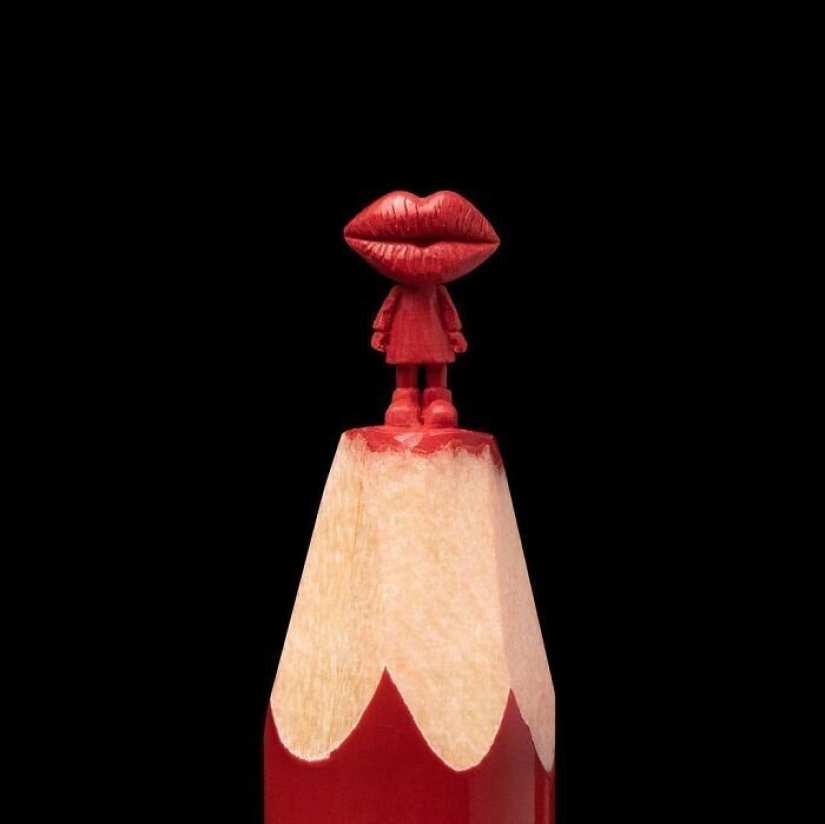 Lips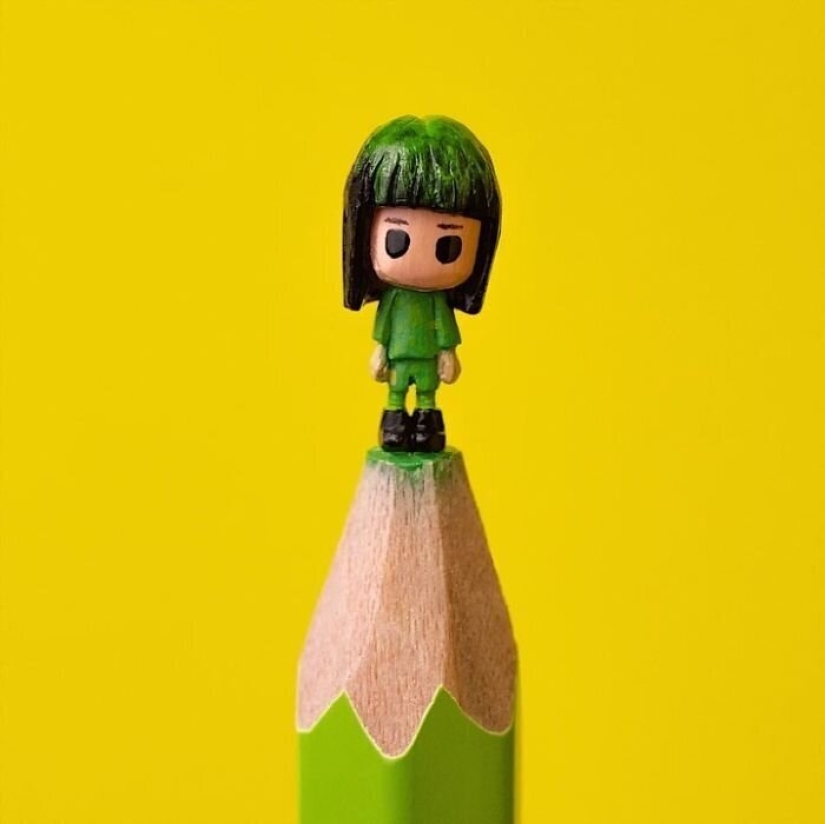 Billy Iles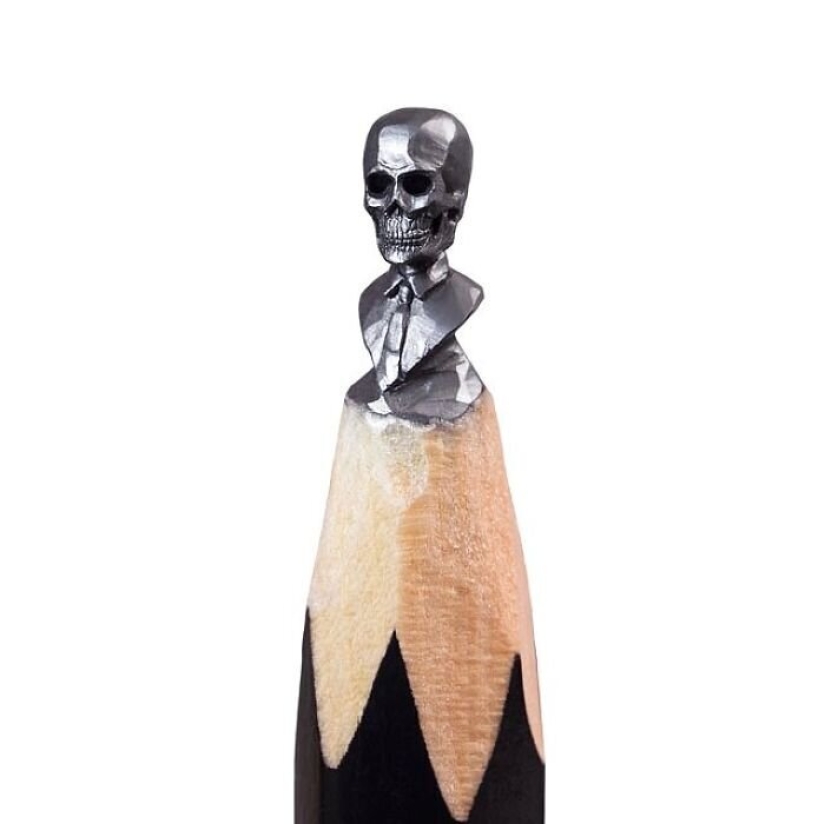 Skull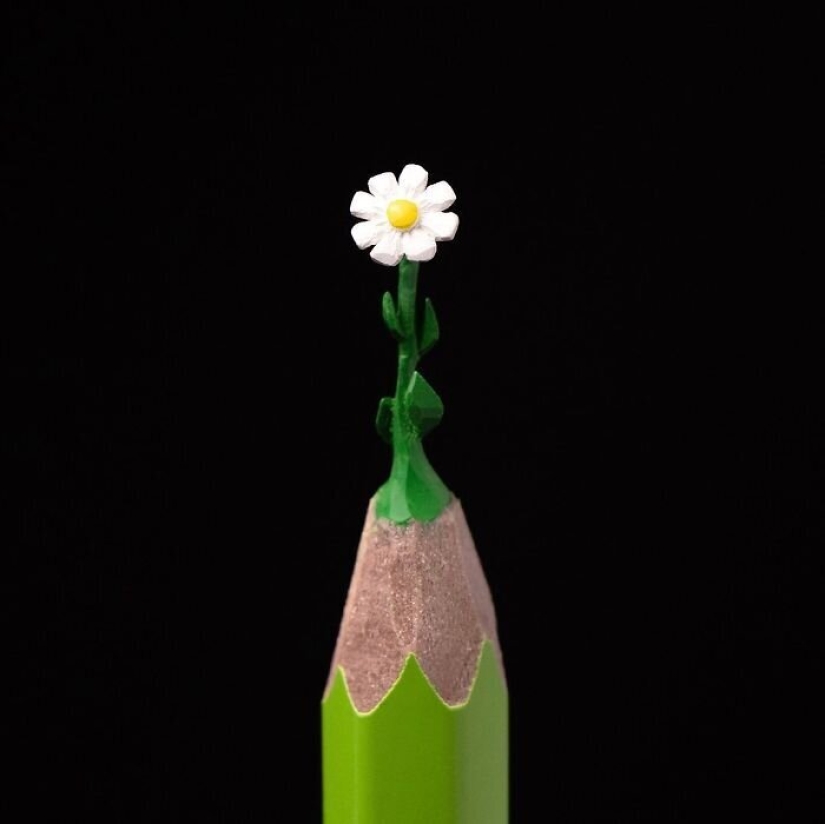 Flower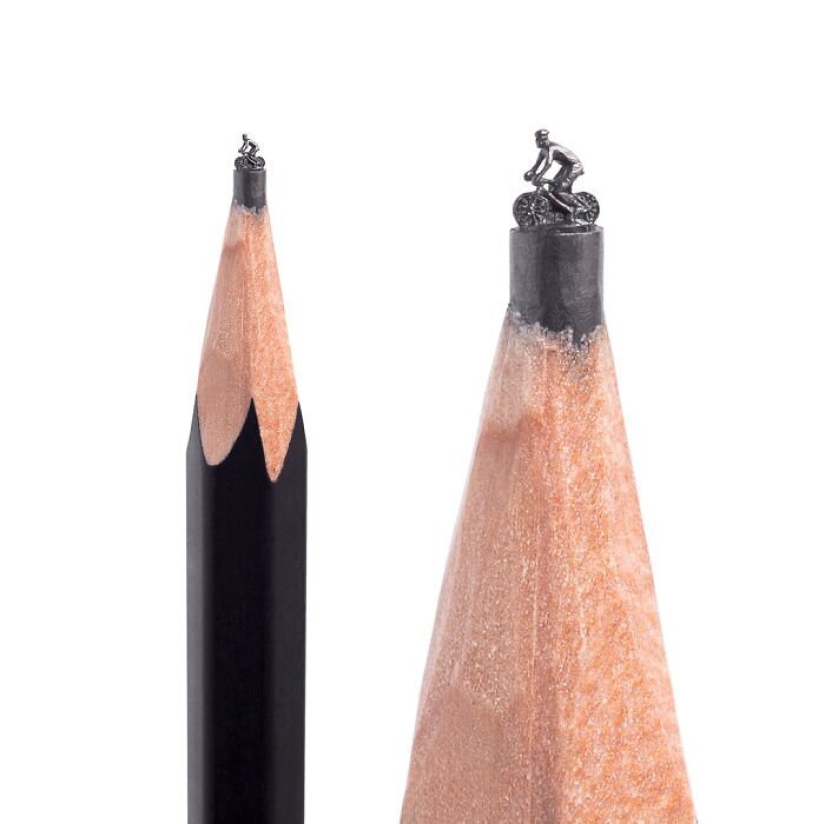 Cyclist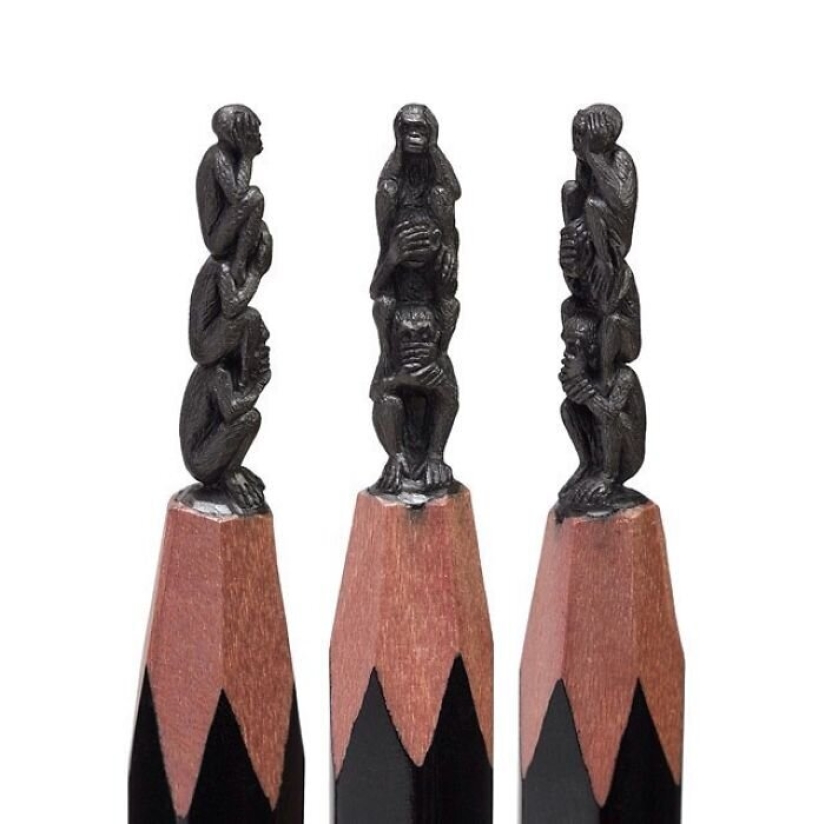 Three wise monkeys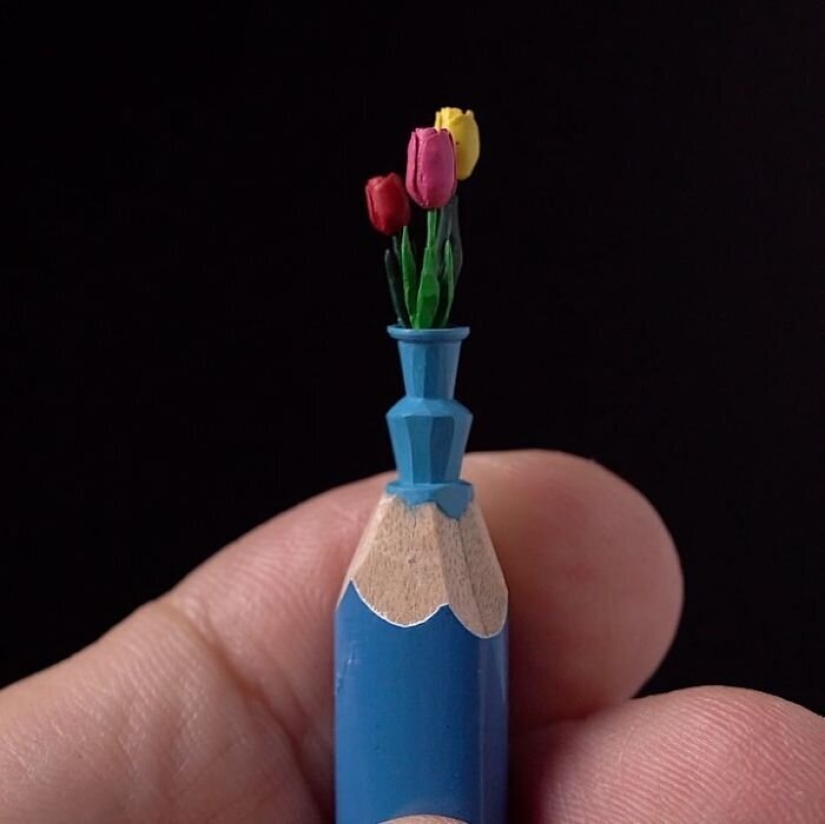 Tulips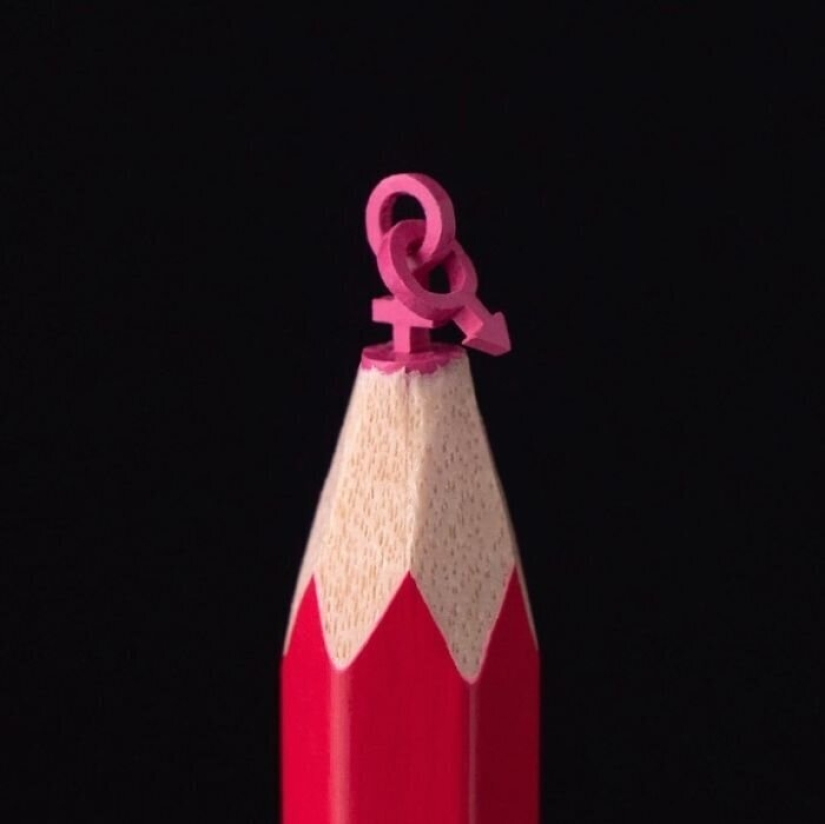 Women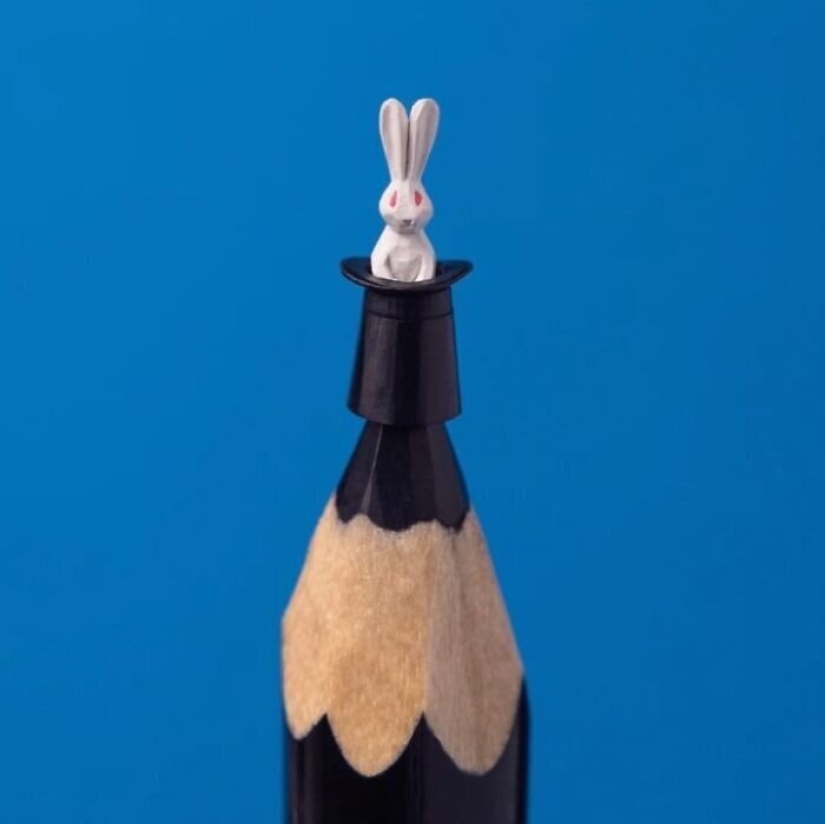 Rabbit in the hat magician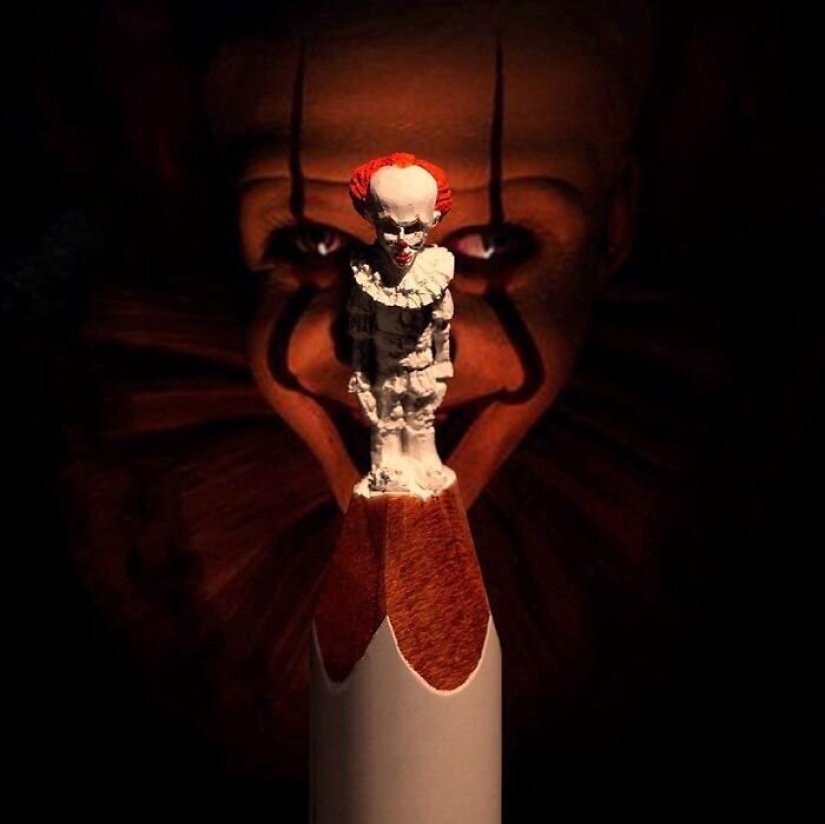 Pennywise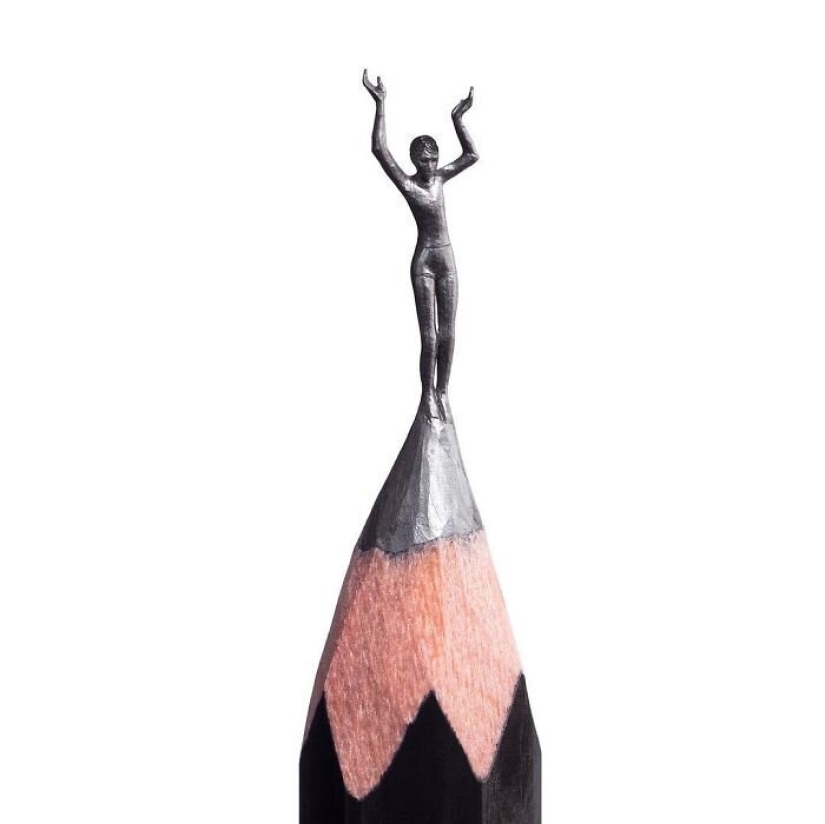 The girl on the tip of a pencil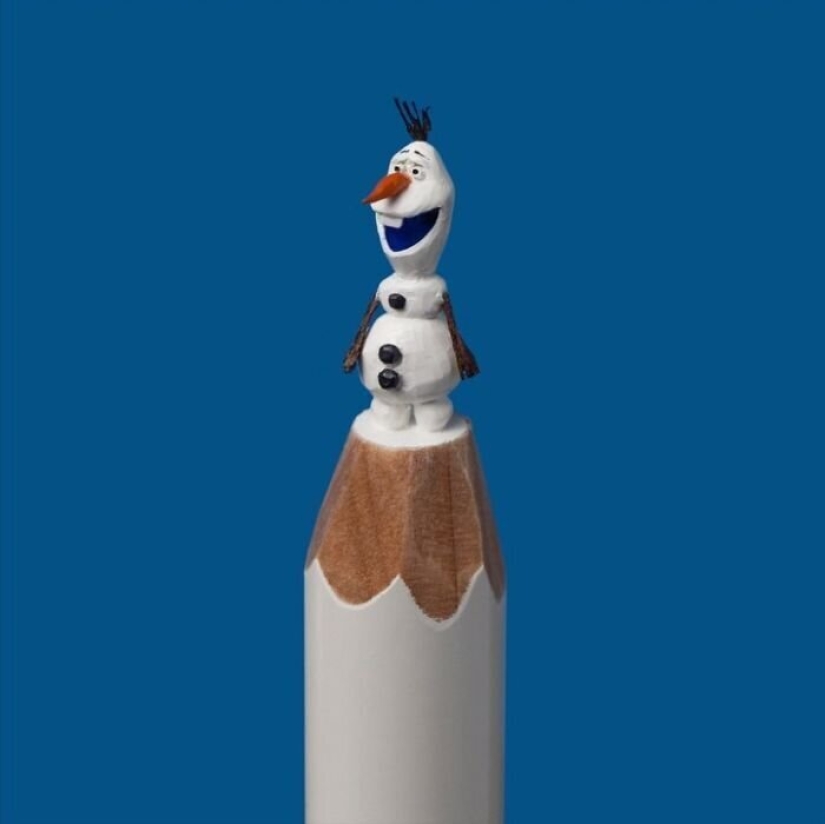 Olaf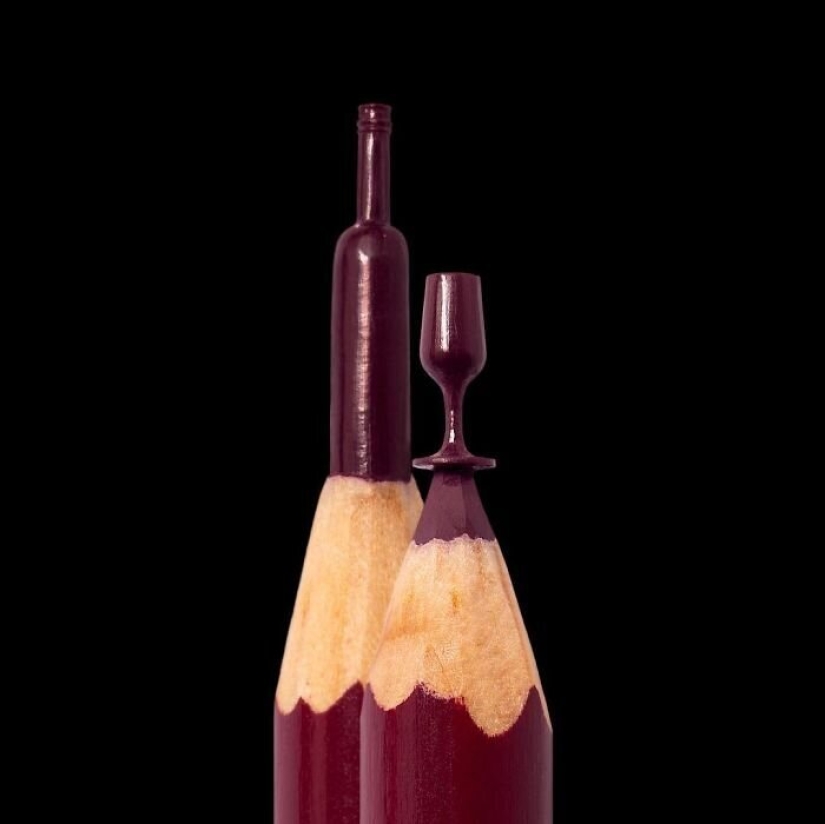 Wine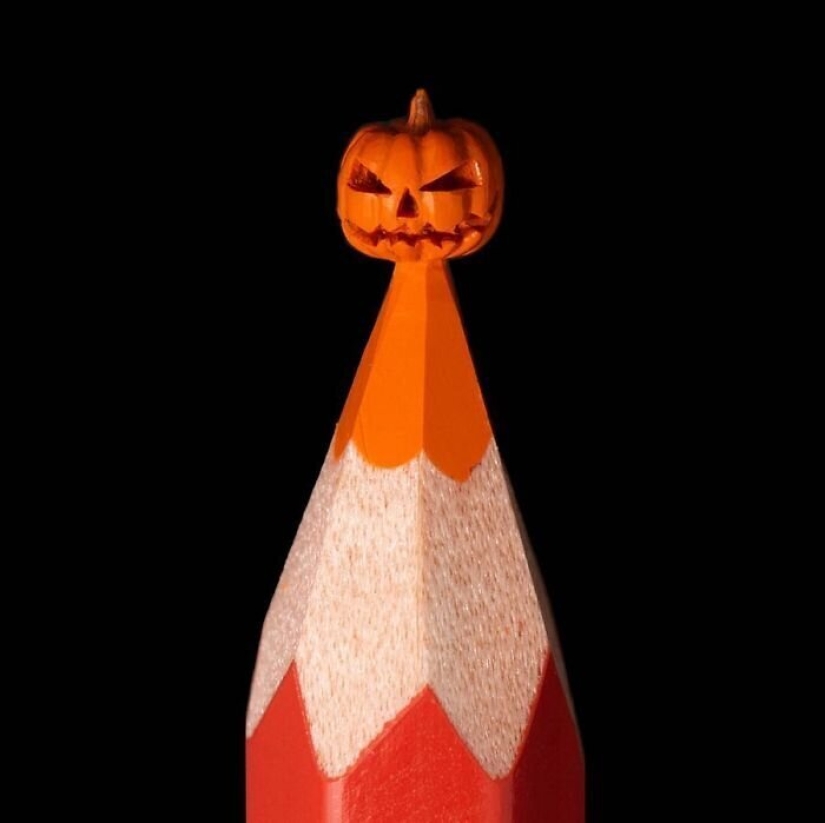 Halloween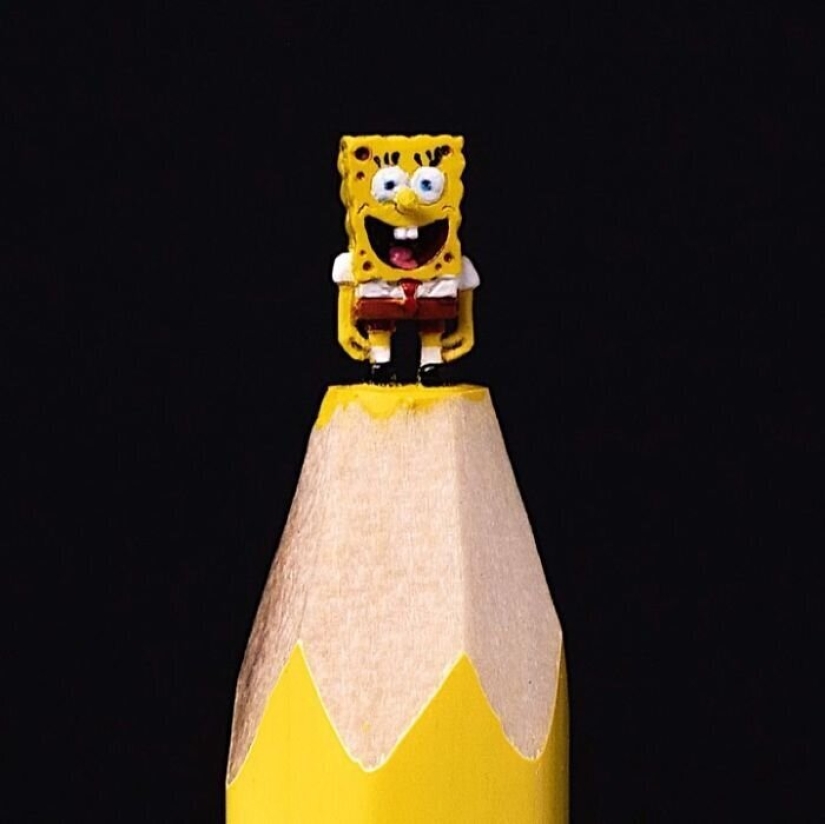 Sponge Bob Square Pants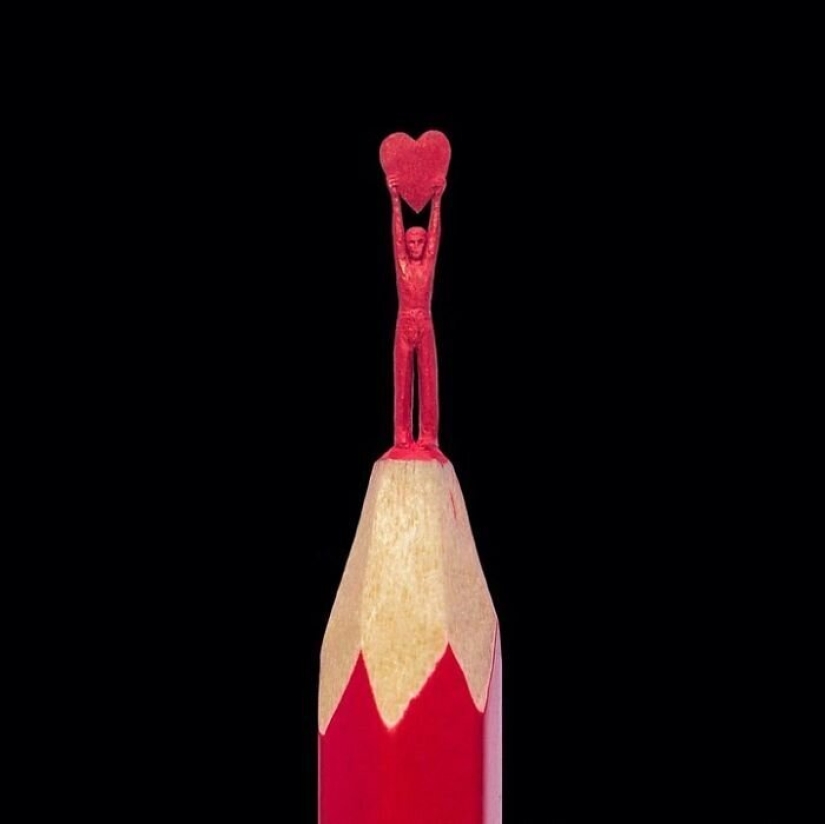 Love
Keywords: Pencils | Sculpture | Artist | Masterpieces