In mid-December 2017, a public "Take a picture like Rembrandt" appeared on the VKontakte social network, where they publish "cosplays on the heroes of paintings, sculptures and medieval miniatures". The author of the project is the co—founder of the community "Suffering Middle Ages" Yuri Saprykin, the idea came to him after collaborating with the Tretyakov Gallery for the project "1917". During the flash mob, the first 10-15 stylized images appeared on social networks, and then subscribers began to offer content for the community. As a rule, the authors of parodies strive to recreate all the features of the picture as accurately as possible: composition, details, color scheme and mood.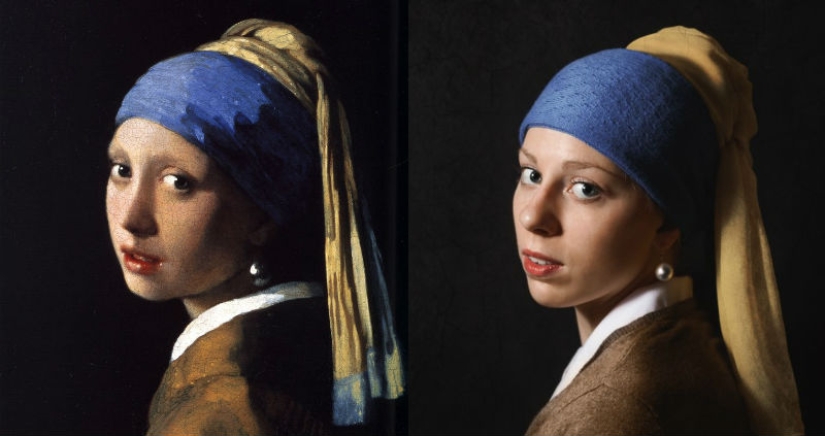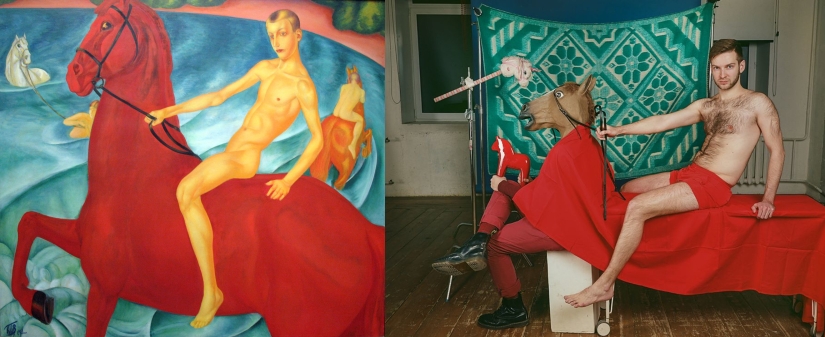 "Bathing the Red horse", Kuzma Petrov-Vodkin.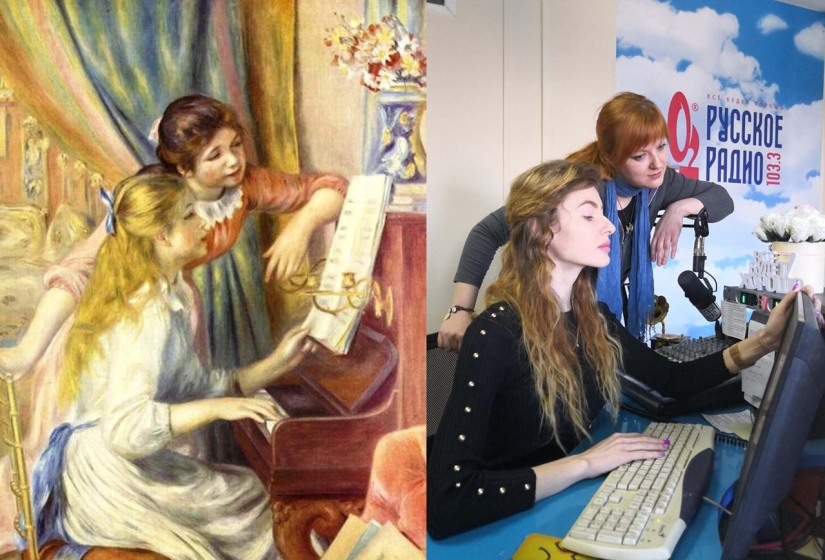 "Girls at the piano", Pierre Auguste Renoir.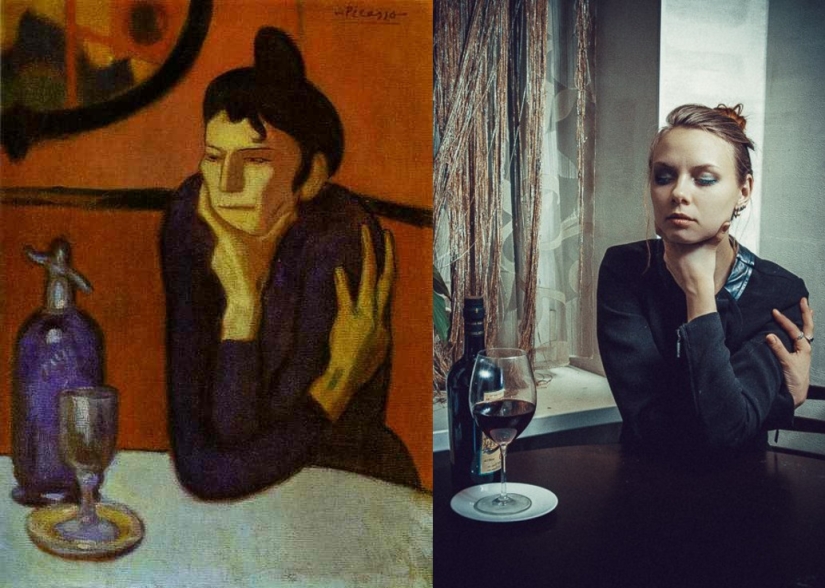 "Lover of absinthe" by Pablo Picasso.
"At someone else's window", Konstantin Vasiliev.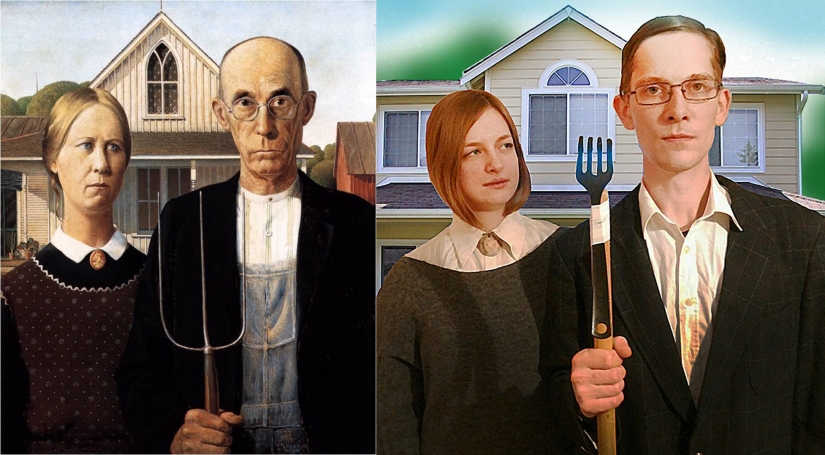 "American Gothic," Grant Wood.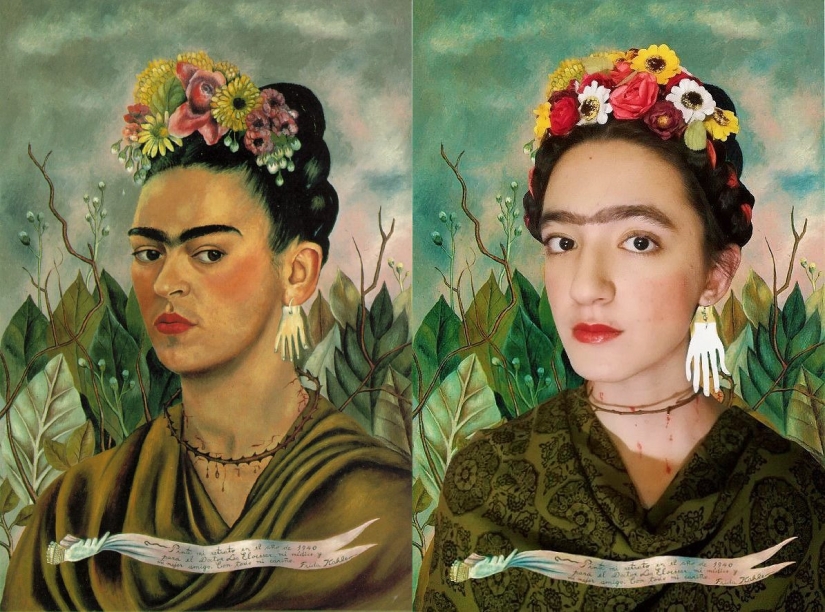 "Self-portrait dedicated to Dr. Eloesser," Frida Kahlo.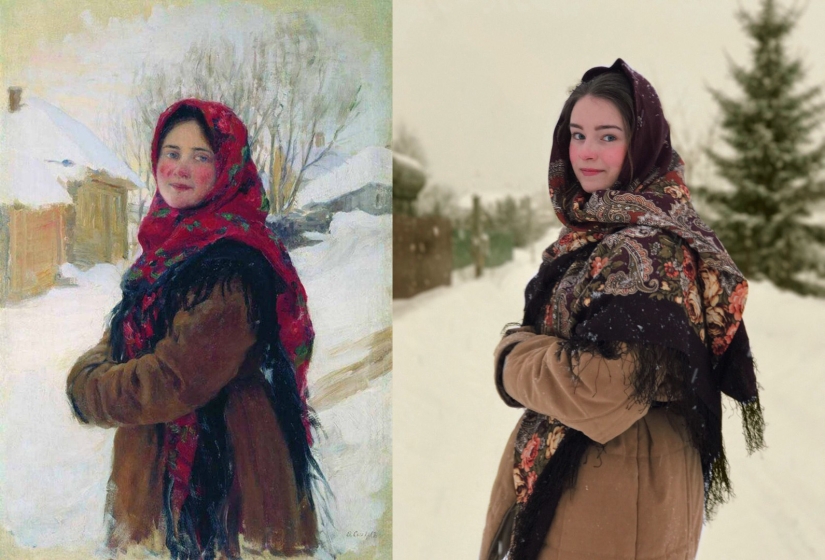 "Peasant girl", Fedot Sychkov.

"Heroes", Victor Vasnetsov.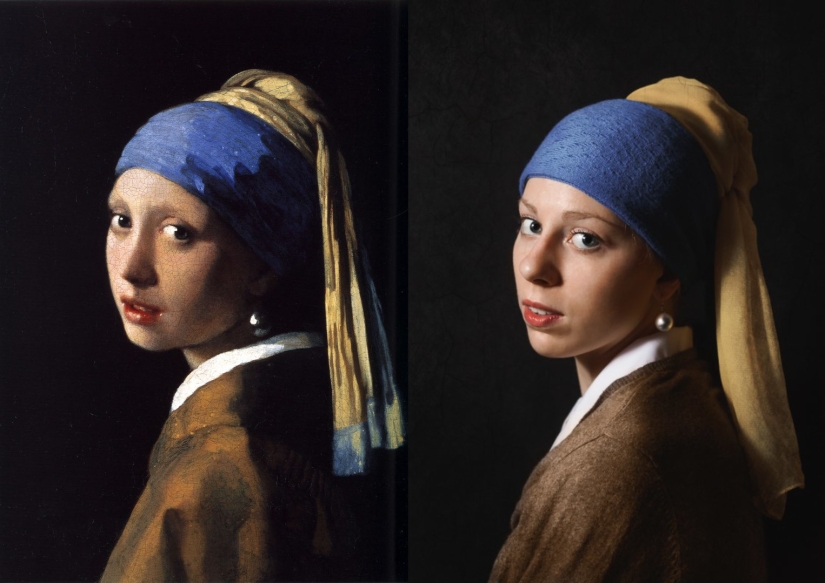 "The Girl with the Pearl Earring", Jan Vermeer.
"Lilac", Mikhail Vrubel.
"The Kiss", Gustav Klimt.
"Women in the Garden", Gustav Klimt.
"Salome with the head of John the Baptist", Bernardino Luini.
Mary Magdalene, Frederick Sandys.
"Anatomy Lesson", Rembrandt.
The Last Supper, Leonardo da Vinci.
"Self-portrait", Egon Schiele.
"Boatmen on the Volga", Ivan Repin.
The Last Supper, Leonardo da Vinci.
Frivolous parodies are also published in the community, when people do not try to recreate the picture, but just joke — but often such entries gain even more likes.

"The Kiss", Gustav Klimt.
"Apotheosis of war", Victor Vereshchagin.
"Portrait of Vsevolod Emilevich Meyerhold", Boris Grigoriev.
Keywords: Vkontakte | Paintings | Parody | Community | Stylization | Similarity | Artists