27-year-old model Irina Britanova got naked and dived into the waters of the Indian Ocean to take part in an incredible photo shoot at a depth of 16 meters. The girl swam surrounded by sharks in the Maldives. In some pictures, the model even strokes predatory fish.
These amazing shots were taken by photographer Andrey Nekrasov. The purpose of this project was to show that the fear of sharks is nothing more than fears and prejudices, and to emphasize that most sharks are not dangerous to humans.
(13 photos in total)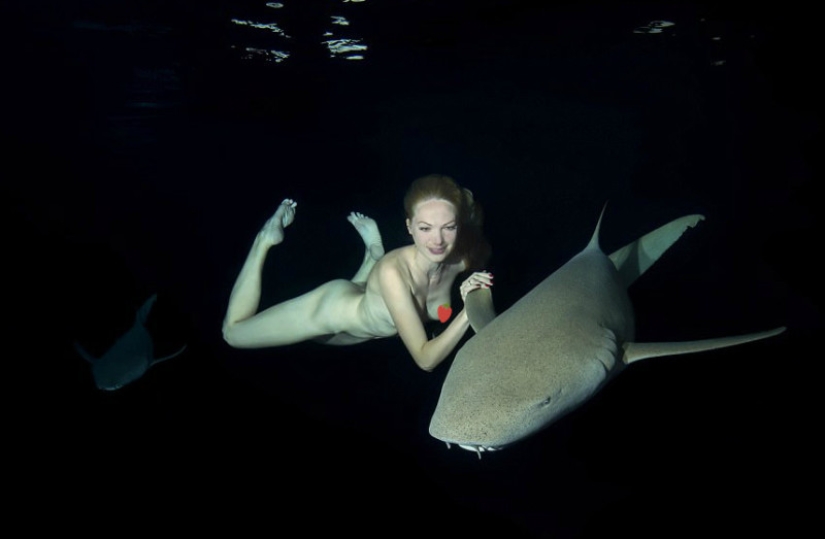 Source: Daily Mail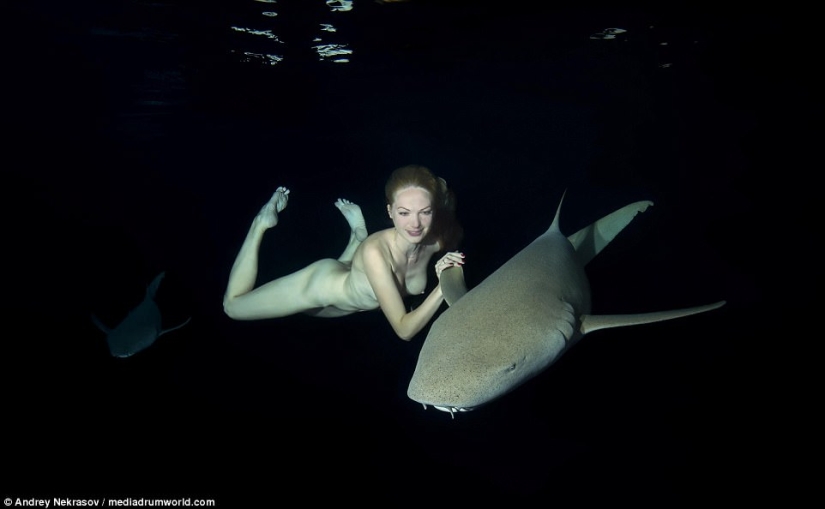 27-year-old Russian model Irina Britanova amazed the whole world. Pictures of her swimming underwater with sharks, stroking their heads and holding on to their fins, instantly became an Internet sensation.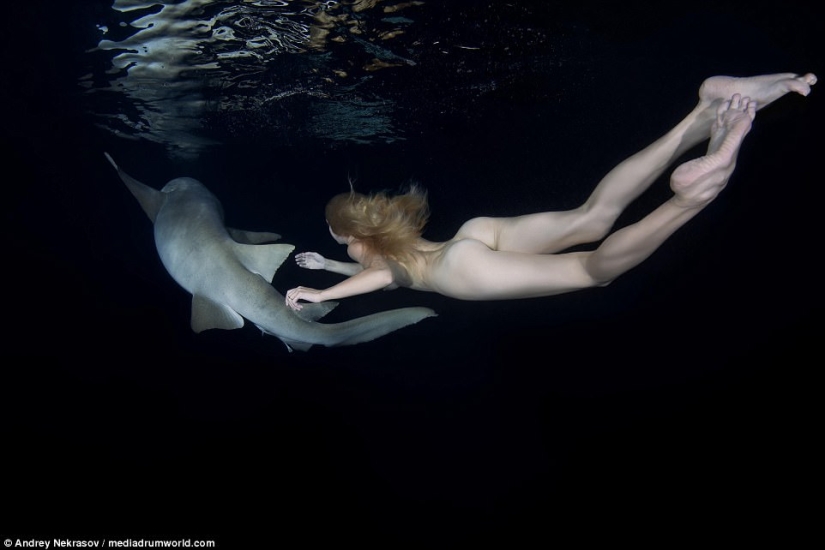 Irina is trying to prove to others that sharks are absolutely harmless to humans. Most people have an erroneous stereotypical opinion, and fear and prejudice cause more harm to sea creatures than sharks do to humans.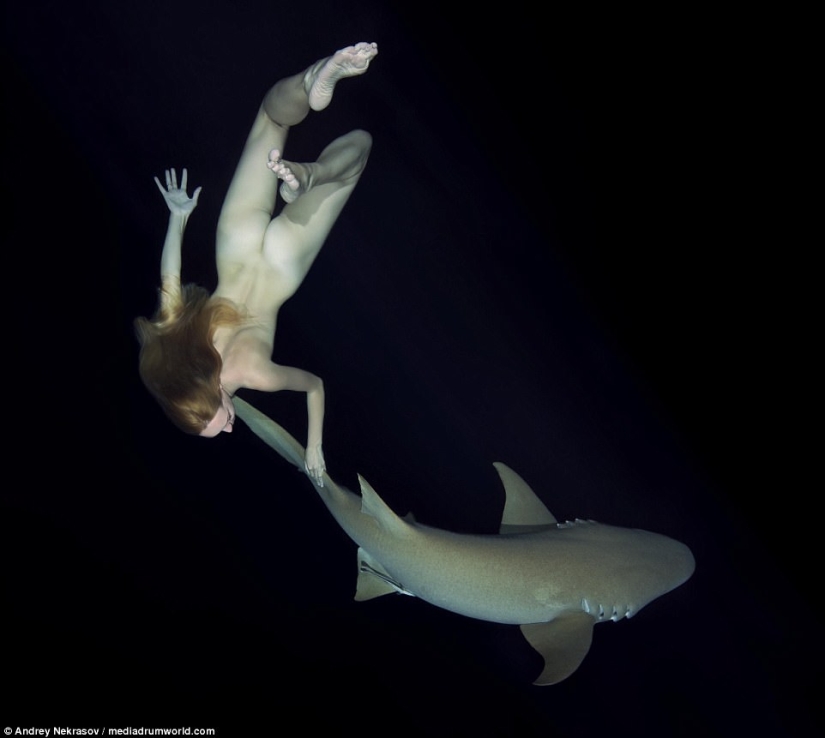 The magnificent pictures were taken in the Indian Ocean by underwater photographer Andrey Nekrasov.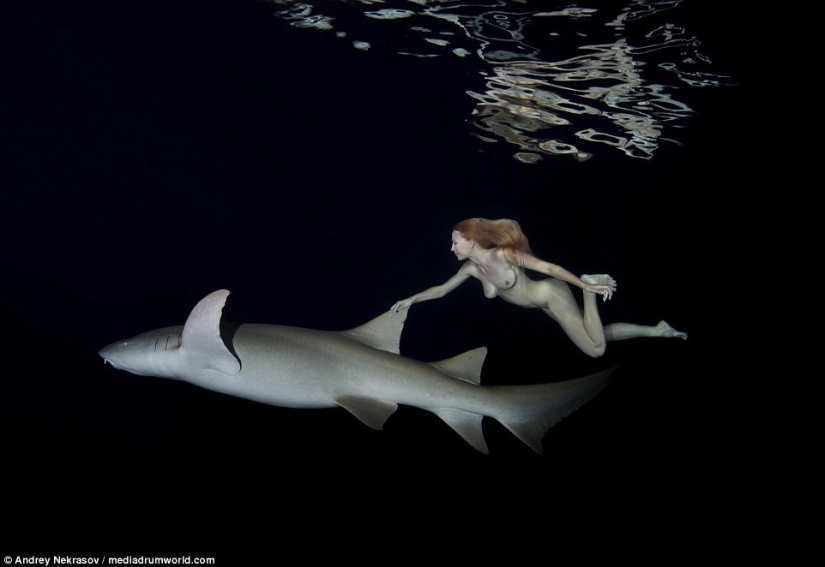 To do this, Irina held her breath and dived to a depth of more than 16 meters.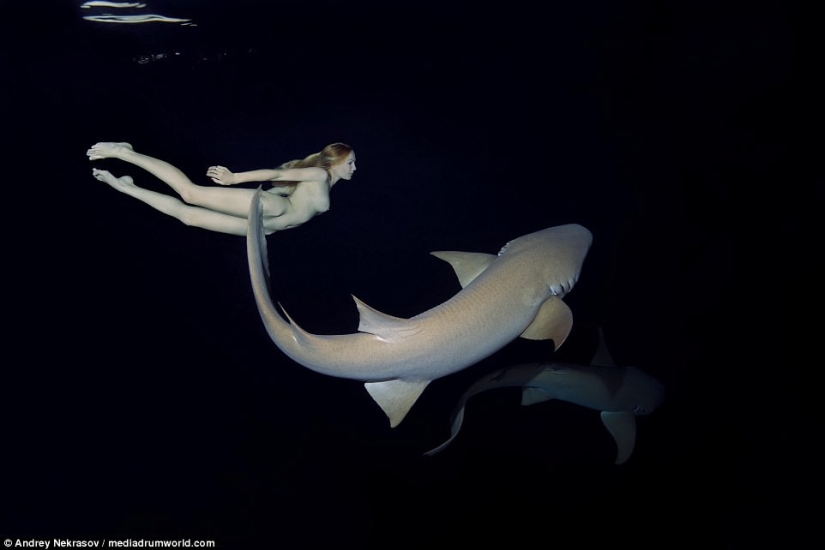 Irina is a professional model for underwater filming, she knows how to hold her breath for a long time at depth and is in excellent control of herself: the photo shows that she takes sharks by the fins and slides next to them in the depths of the sea.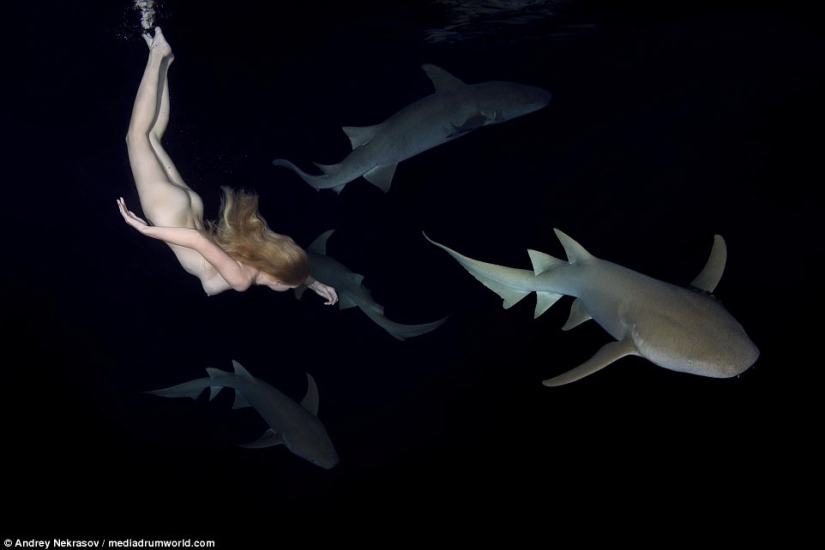 Irina Britanova's photo shoot took place in the Indian Ocean, off the coast of the Maldives, and her heroes were rusty nurse sharks, or nurse sharks - not the largest representatives of their family.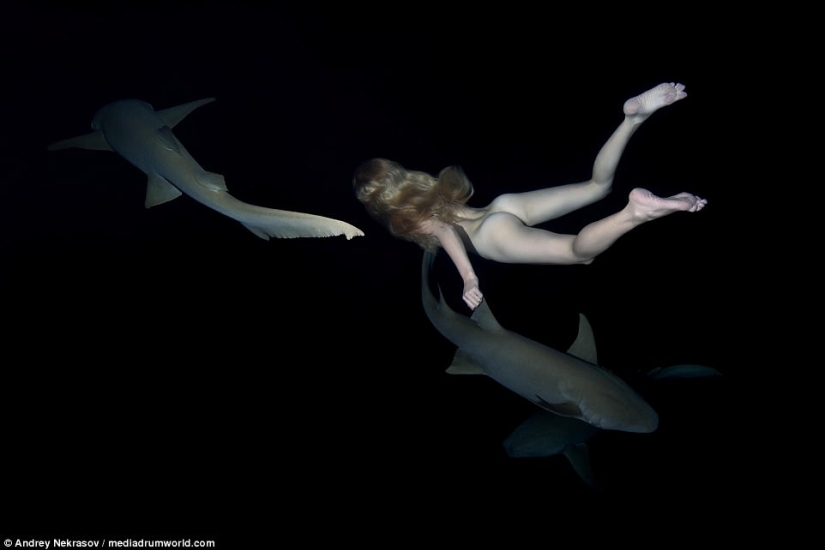 Nurse sharks stay close to the bottom and are not dangerous to humans if they are not disturbed.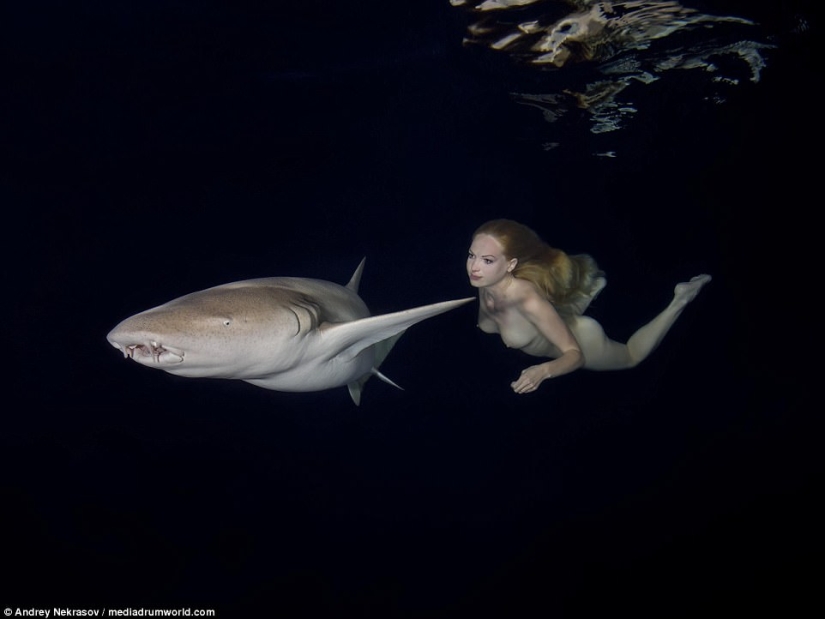 These sharks feed on squid and shrimp. But if you accidentally touch this fish or step on it, it can easily injure a person.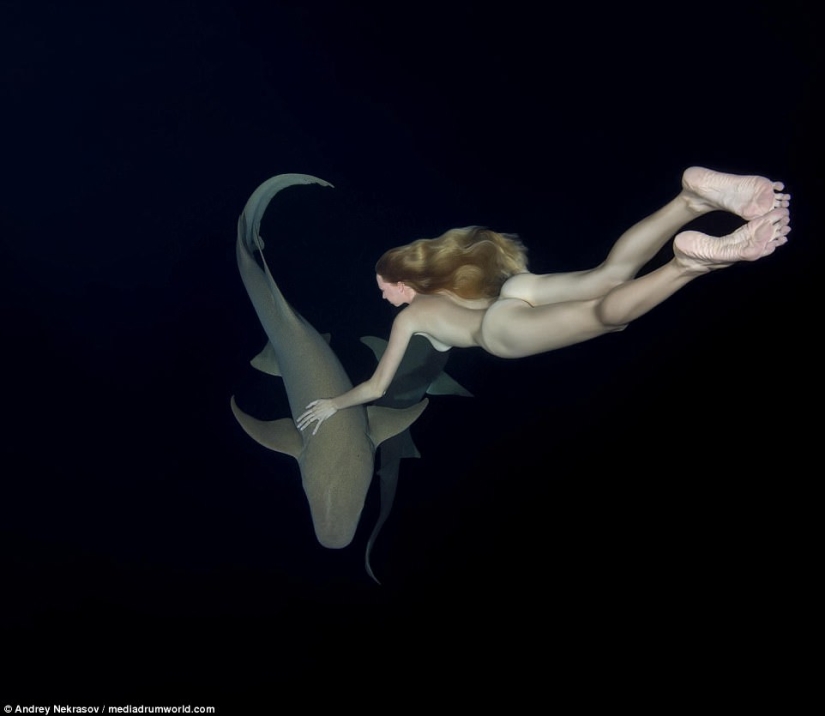 To get these pictures, I had to work hard — the girl had to not only hold her breath for a long time, but also be able to pose beautifully for the photographer.
The purpose of the photo shoot is to show that marine predators are not as ruthless as they are usually represented.
The only thing that the sharks showed to the underwater model was curiosity.
According to photographer Andrey Nekrasov, his task was to reflect the beauty of the moment.
Andrey and Irina wanted to show that people have a lot of prejudices towards sharks, most of which are false. The young people set out to demonstrate that sharks are safe for bathers and do not attack people.
Night dance with sharks at a depth of 17 meters. Incredible shooting of Andrey Nekrasov and model Irina Britanova.
Keywords: 18+ | Sharks | Maldives | Nude | Underwater