Sillito Hanna (Hanna Sillitoe) struggled with psoriasis, eczema and acne for 20 years. During periods of exacerbation she didn't leave the house. The state of her skin was so bad that a woman couldn't even get dressed. Doctors suggested she undergo chemotherapy in order to somehow alleviate the symptoms of the disease. However, the British managed to recover with the help of a miracle diet, completely changing your diet. Now her method helps thousands of people suffering from psoriasis.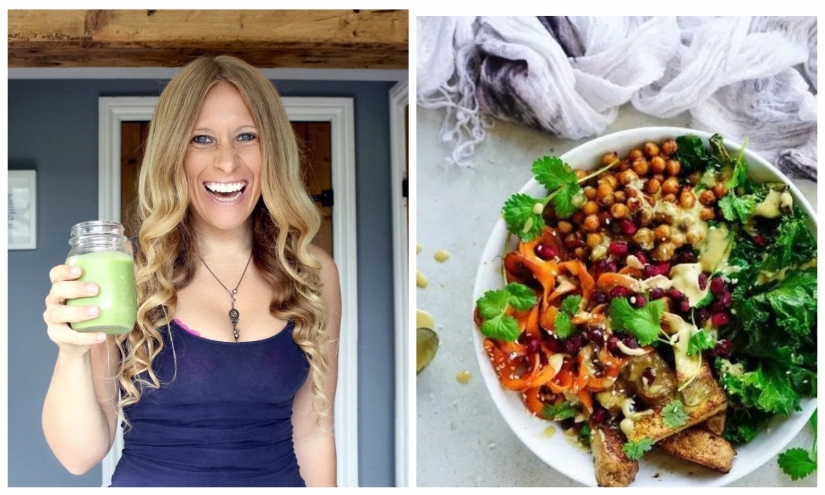 Hannah Sillito of the Peak District has suffered from psoriasis for 15 years. The doctors said it was incurable, but the girl for 20 years tried to improve the condition of the skin in different ways. The British used a steroid ointments, but they are only slightly alleviated the symptoms of the disease.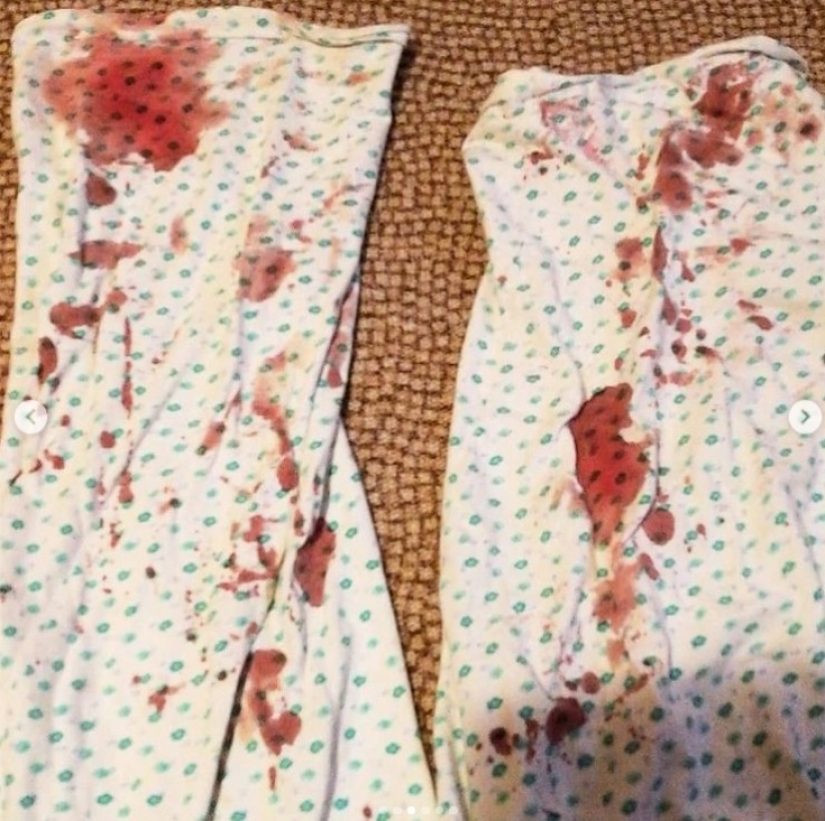 8 years ago the condition of the skin of the British women became so bad that she was unable to work. It hurt her to dress, and the fabric of the clothes to irritate the skin to the bloody wounds. Doctors offered Hannah chemotherapy for the disease has receded a bit. Unfortunately, such treatment a lot of side effects, including the risk of liver damage. Therefore, a woman did not dare on such a dangerous step.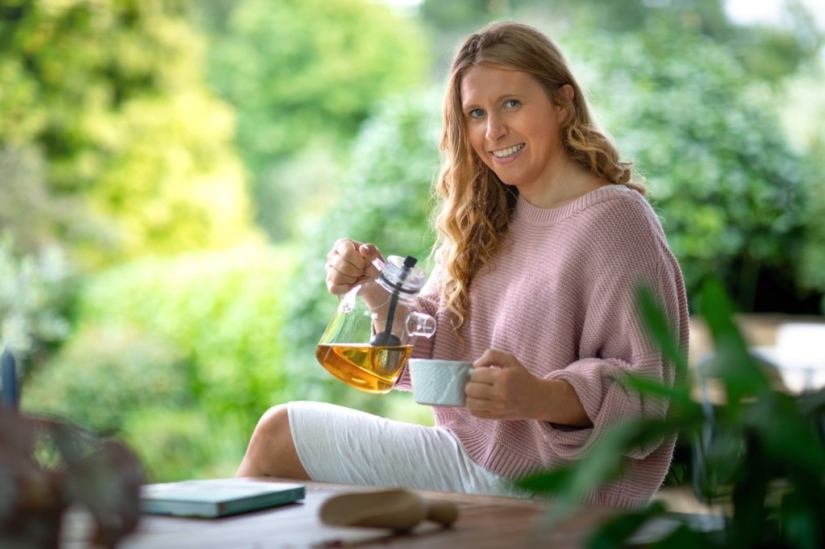 41-year-old Hannah found another way of dealing with psoriasis — a change in diet. She refused alcohol, sugar, dairy products, cereals and caffeine. The British completely switched to a vegan diet. Some time later, she saw that the skin condition began to improve. Now her body has changed beyond recognition.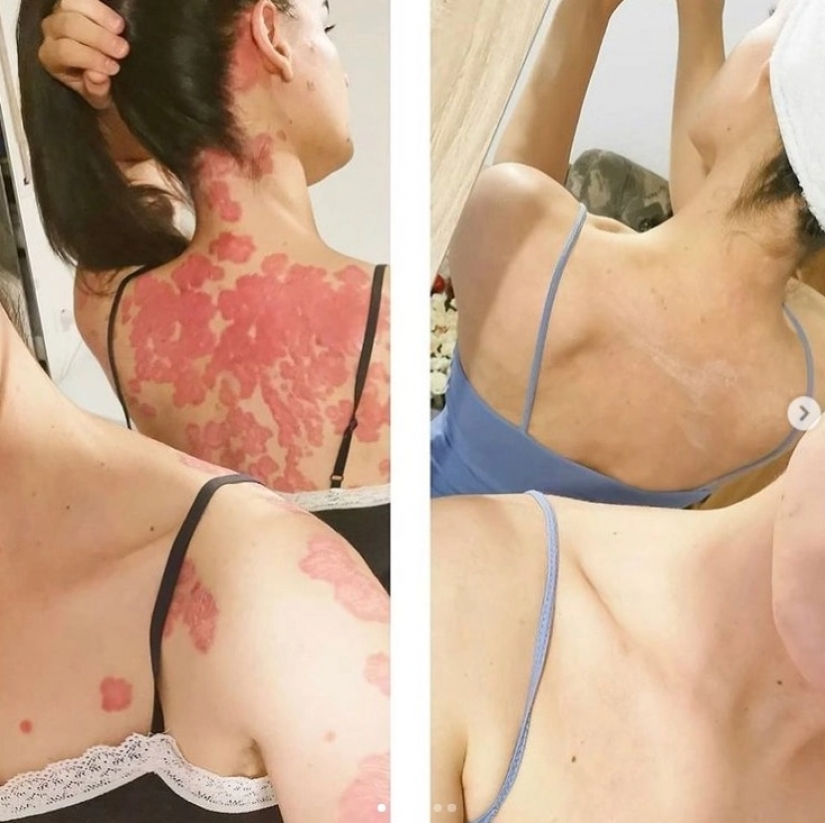 When she recovered, she decided to help others. Now its method is used by thousands of people around the world. They send photos with stunning results after defeating psoriasis.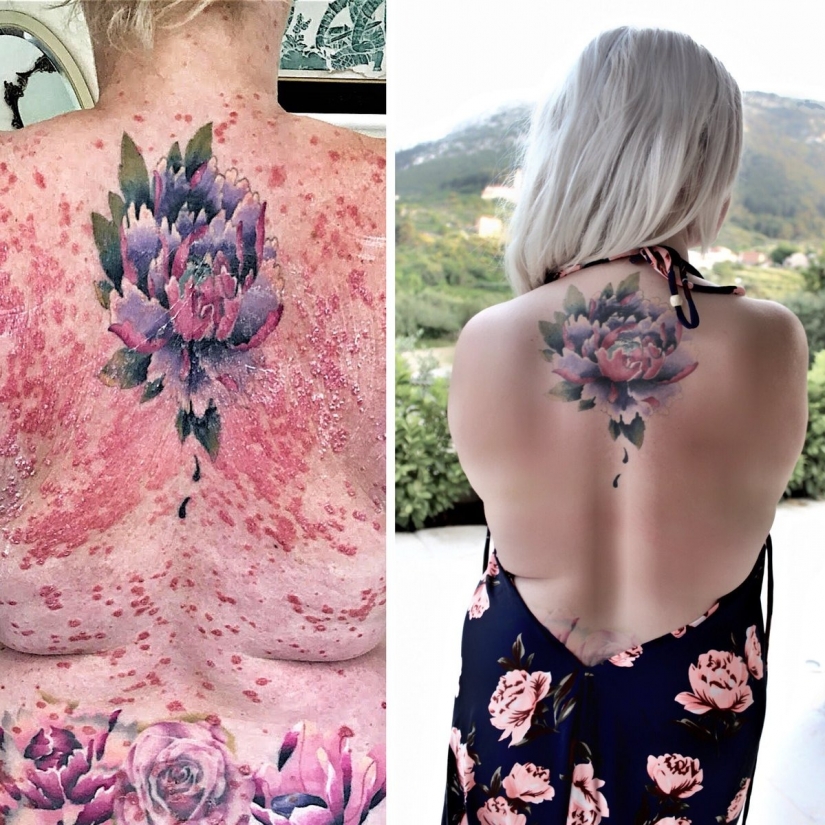 The condition of the skin starts to improve from the first month after switching to a diet. Now Hannah is Instagram grateful photoactive every week. She wrote the book "the Shining" ("Radiant") on your way to clear skin.
Meanwhile, the Sports Illustrated model from Australia got rid of acne with the right nutrition and meditation. She shared a stunning transformation in social networks and encouraged subscribers to lead a healthy lifestyle.
Keywords: The alternative | The United Kingdom | Doctors | Diet | Before and after | Woman | Disease | Healthy eating | Skin | Treatment methods | Disclaimer | Help | Psoriasis | Result | Tips | As