This post is dedicated to the cutest little puppies who sleep with cute little plush toys. The emotion of this photo rolls!
What dreams of these adorable kids? Probably, something very pleasant, judging by how blessed they smile in your sleep and cling to their favorite toys. Sleeping puppies are adorable. And with their Teddy friends they are amazing twice! Enjoy the positive emotions and emotion.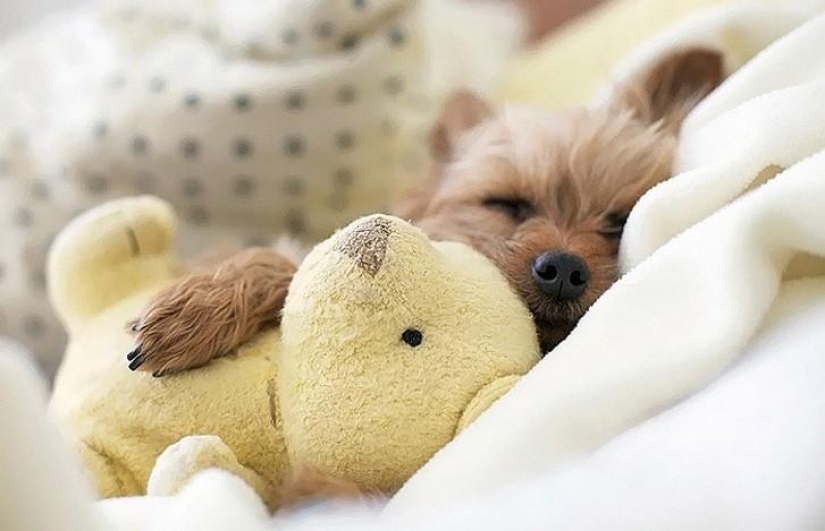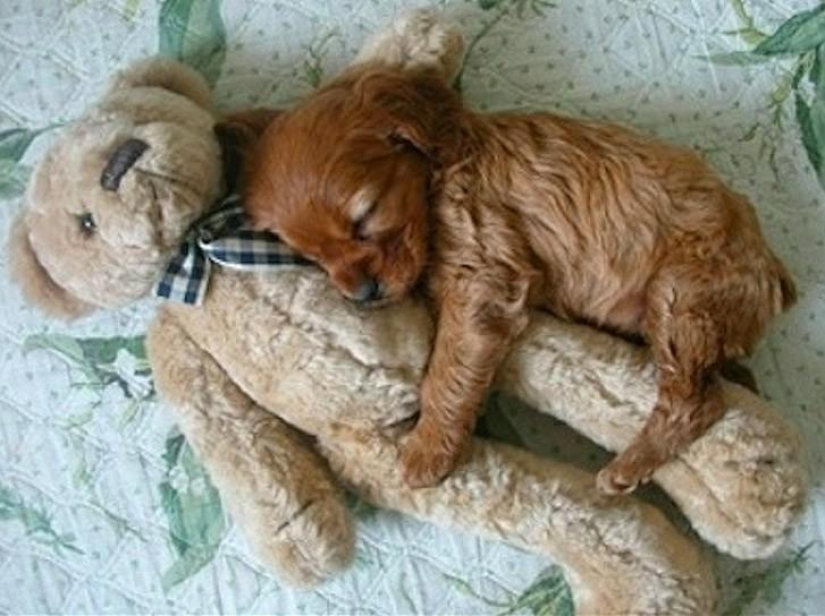 To be this cute is exhausting.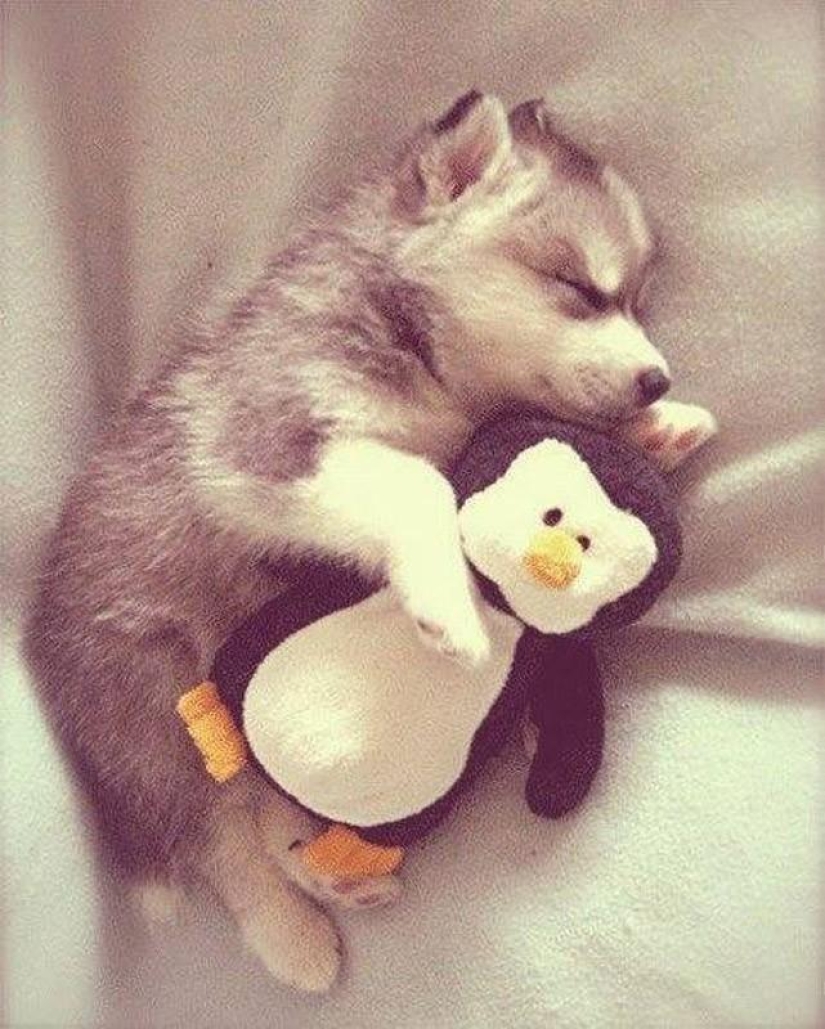 Therefore, the puppies need to sleep during the day.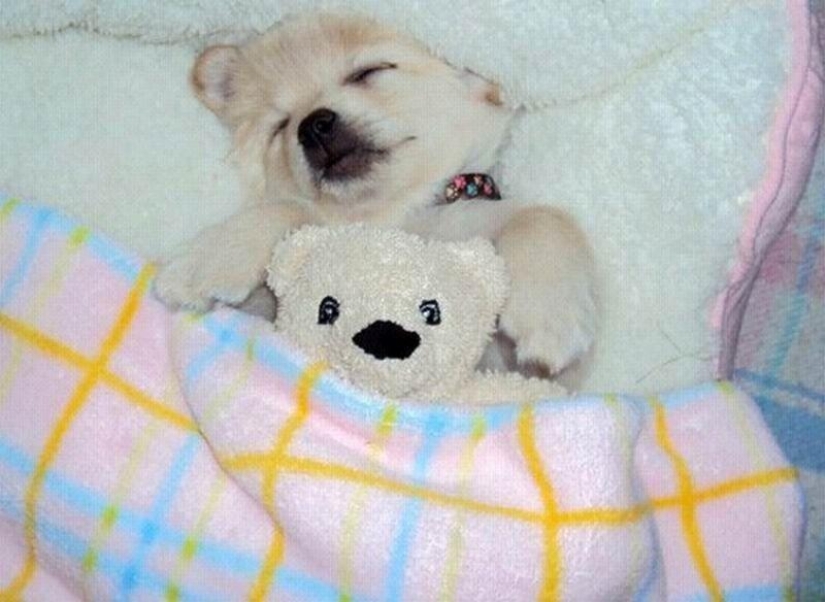 And it is the right time to cuddle with their favorite toys.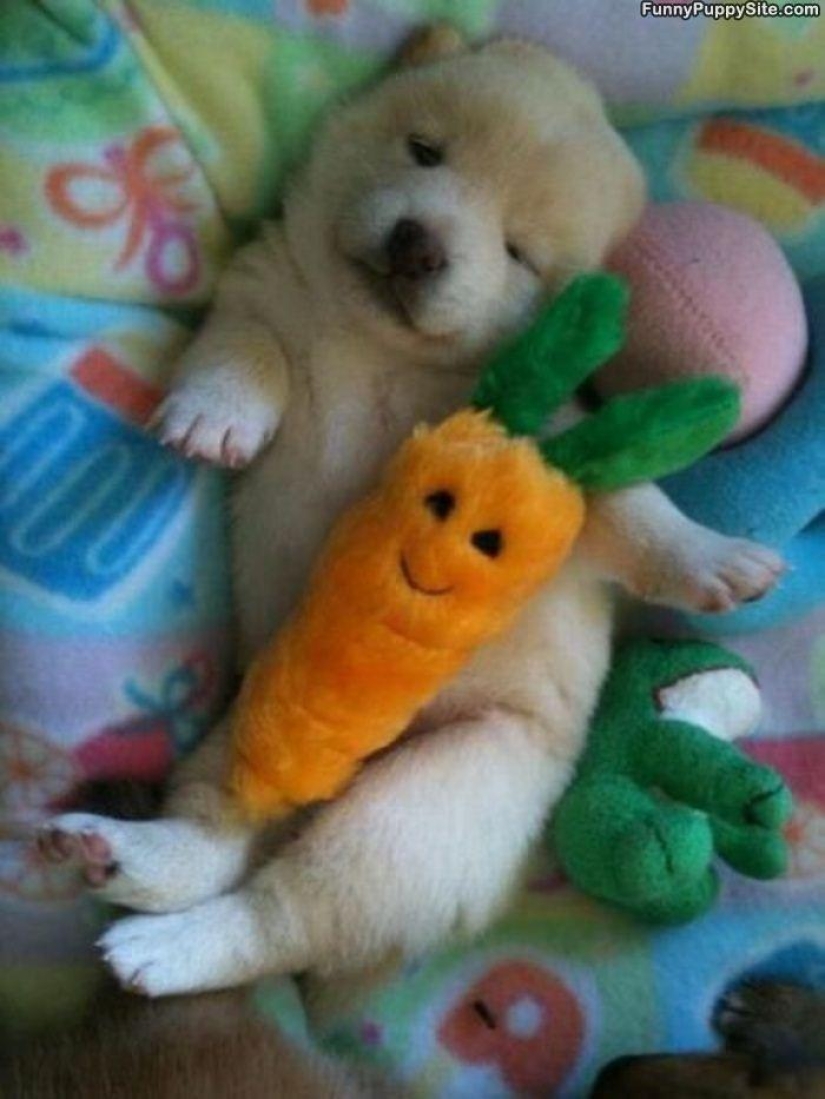 This kid, for example, can't sleep without his happy carrot.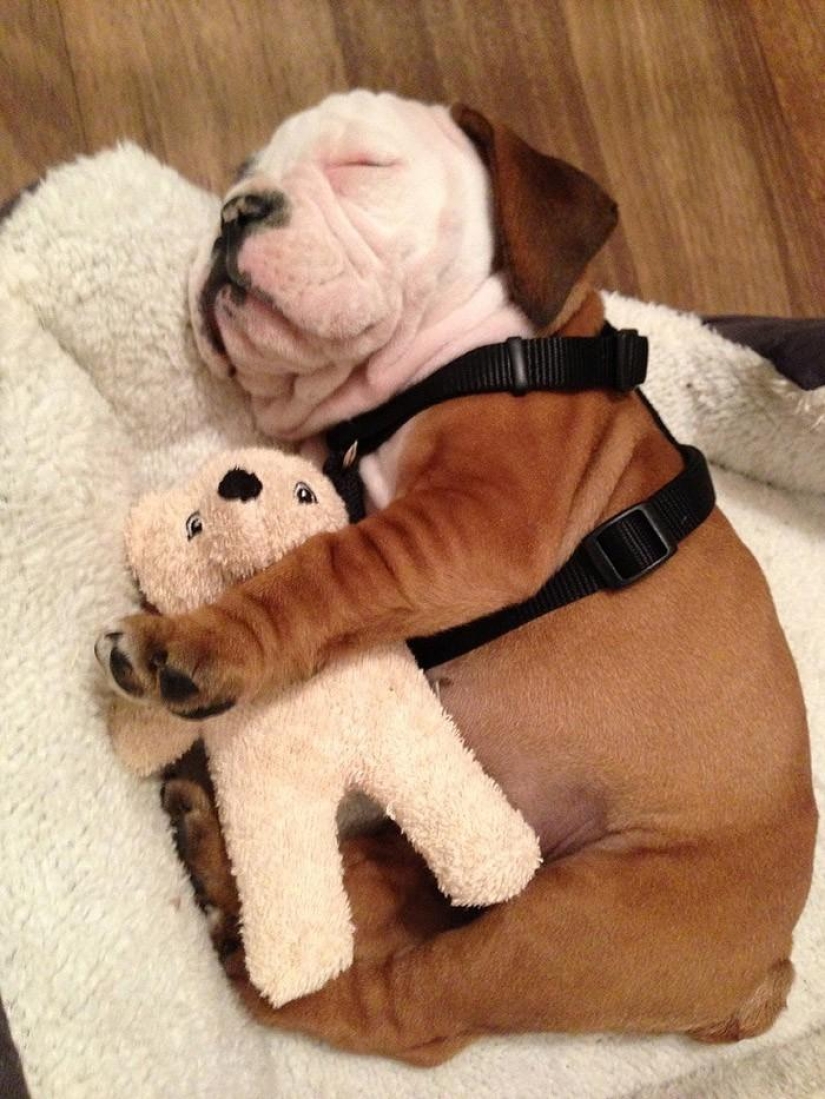 This demure decided to stay at home.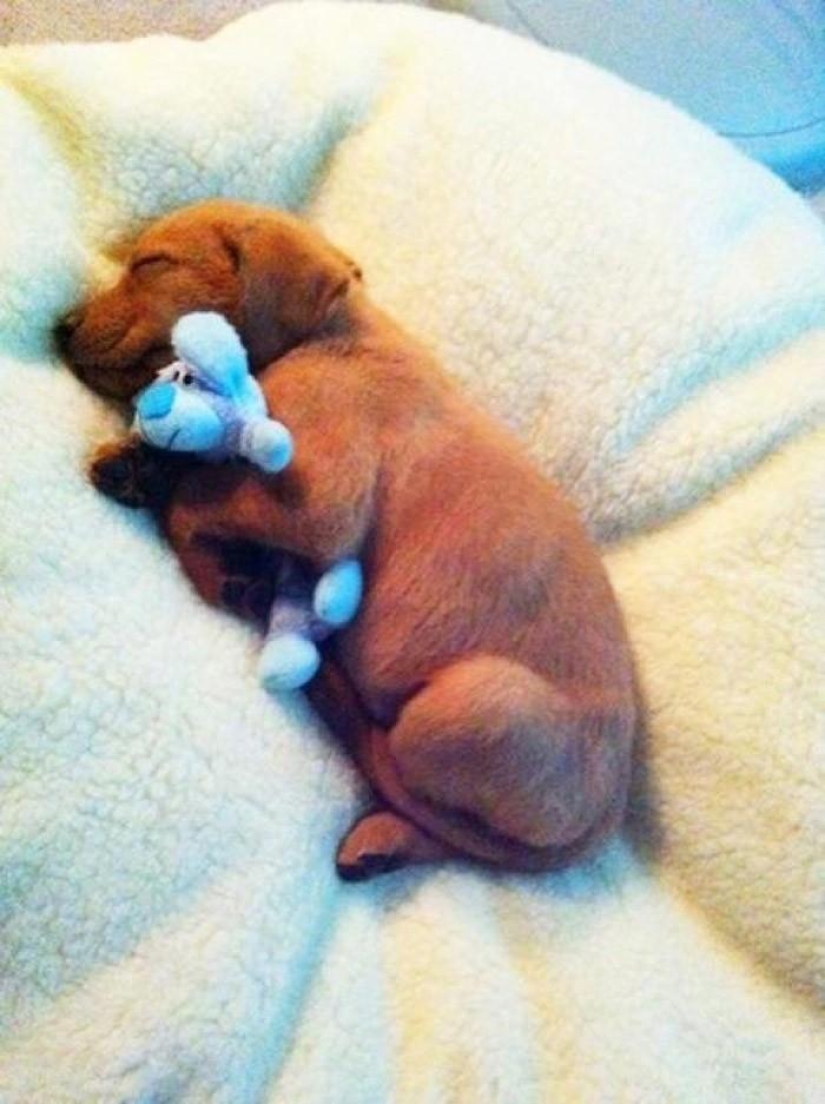 And this tired after a hearty meal.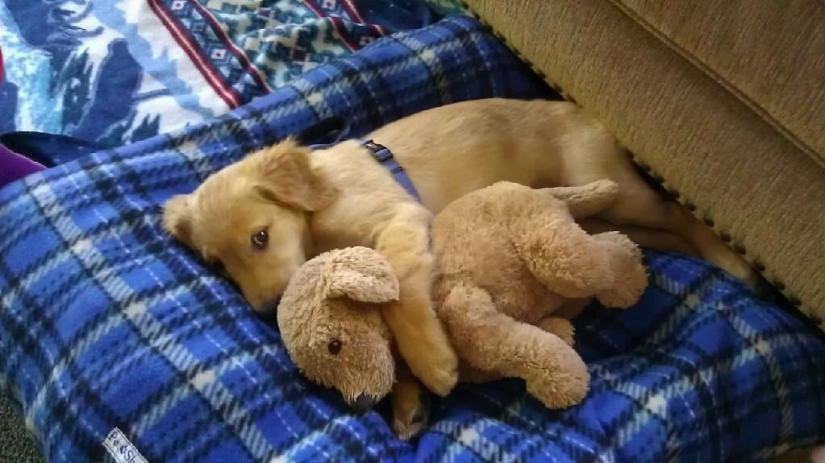 And this so badly wanted to sleep, I had no lunch.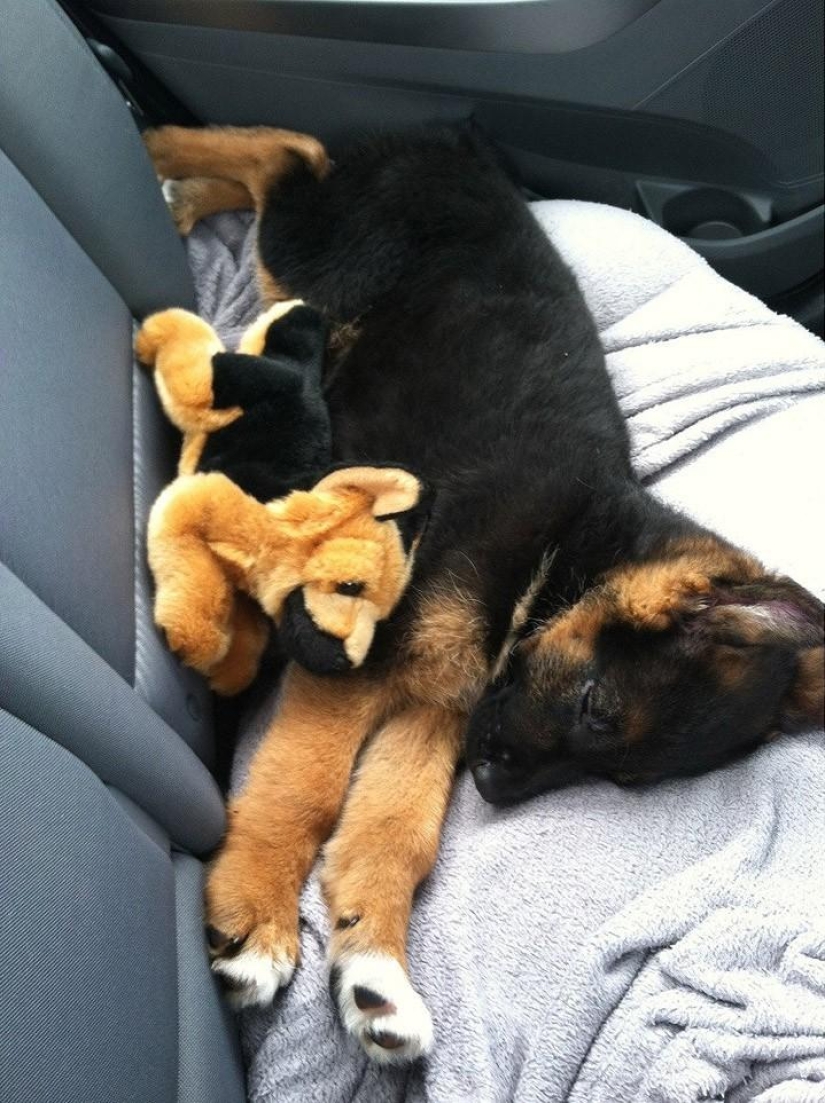 Little shepherd sleeps with a Teddy mini versions of ourselves.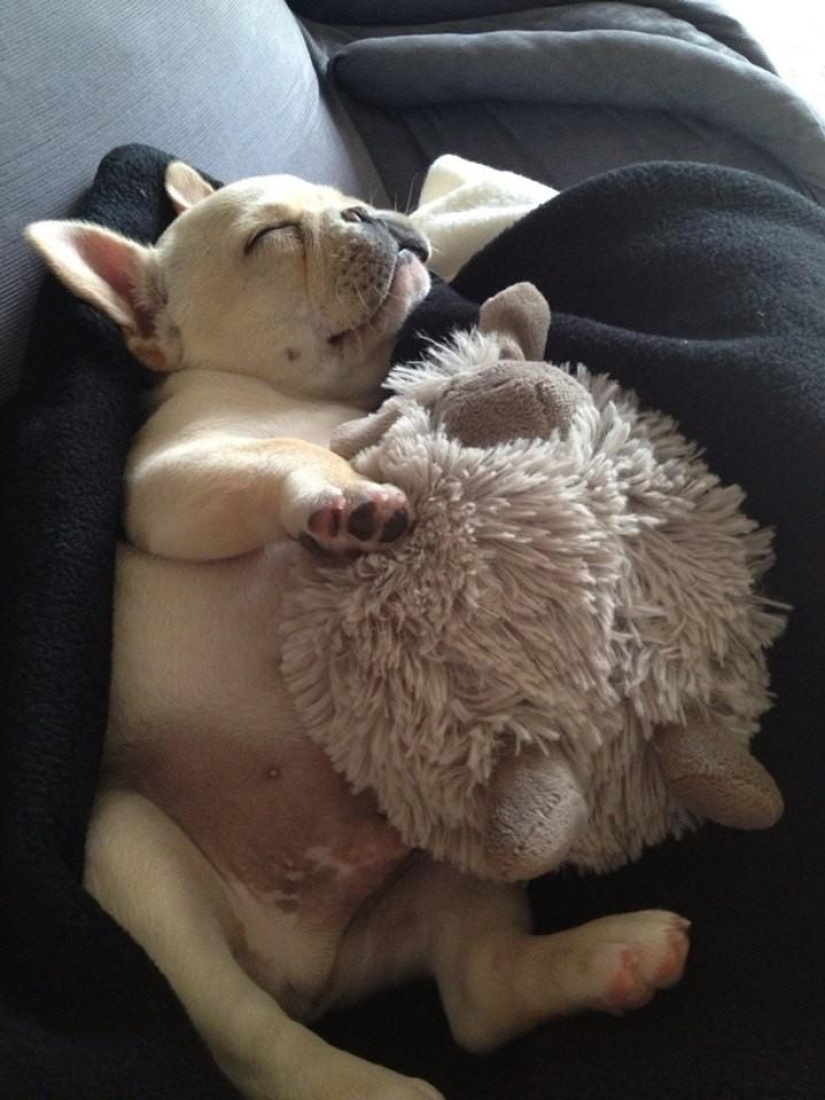 And this bulldog takes to bed with a plush sheep, to make it easier to count them in my sleep.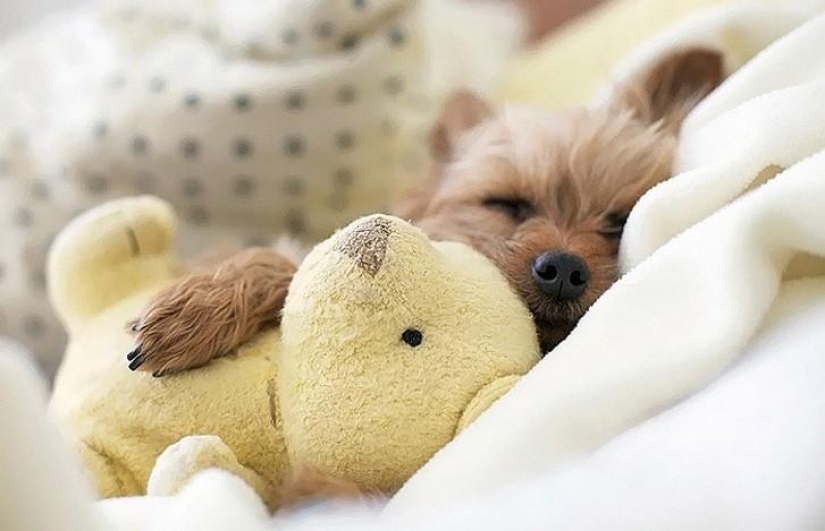 Oh, how lovely!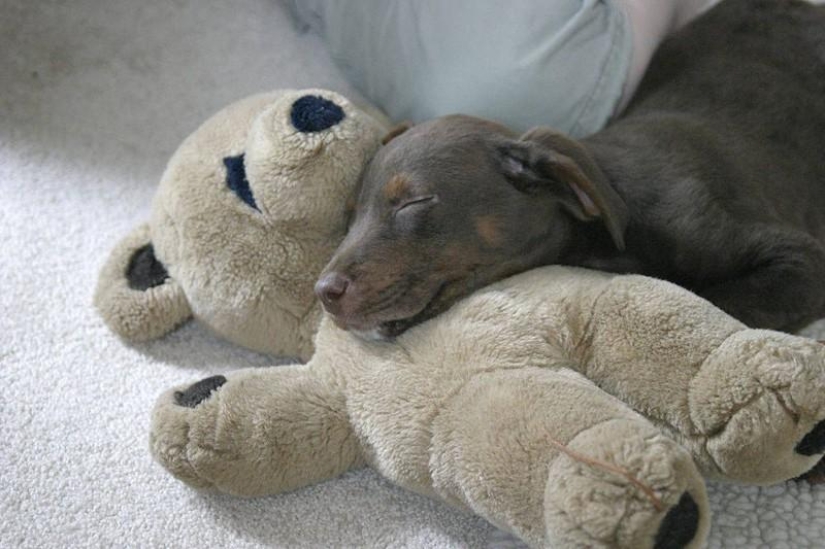 He's probably dreaming about something really delicious.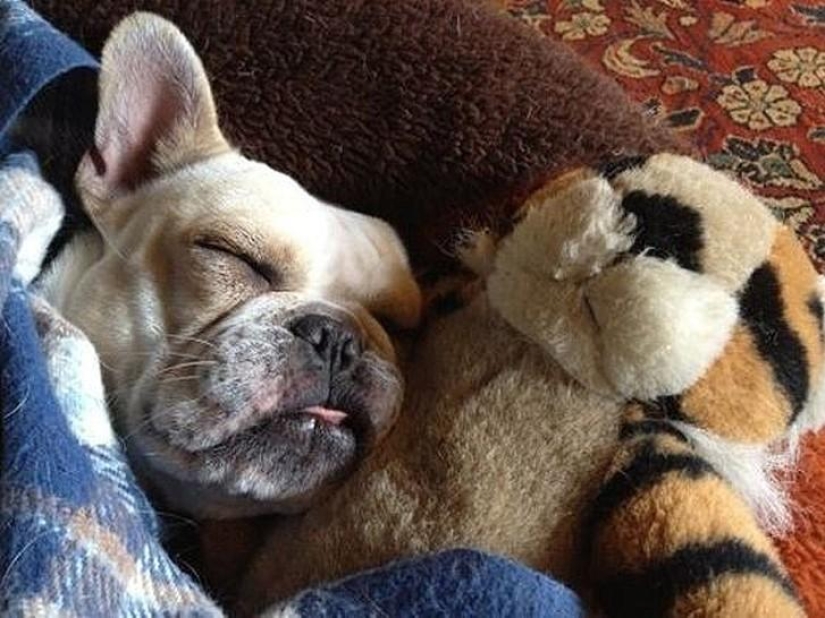 Little fighter little tiger.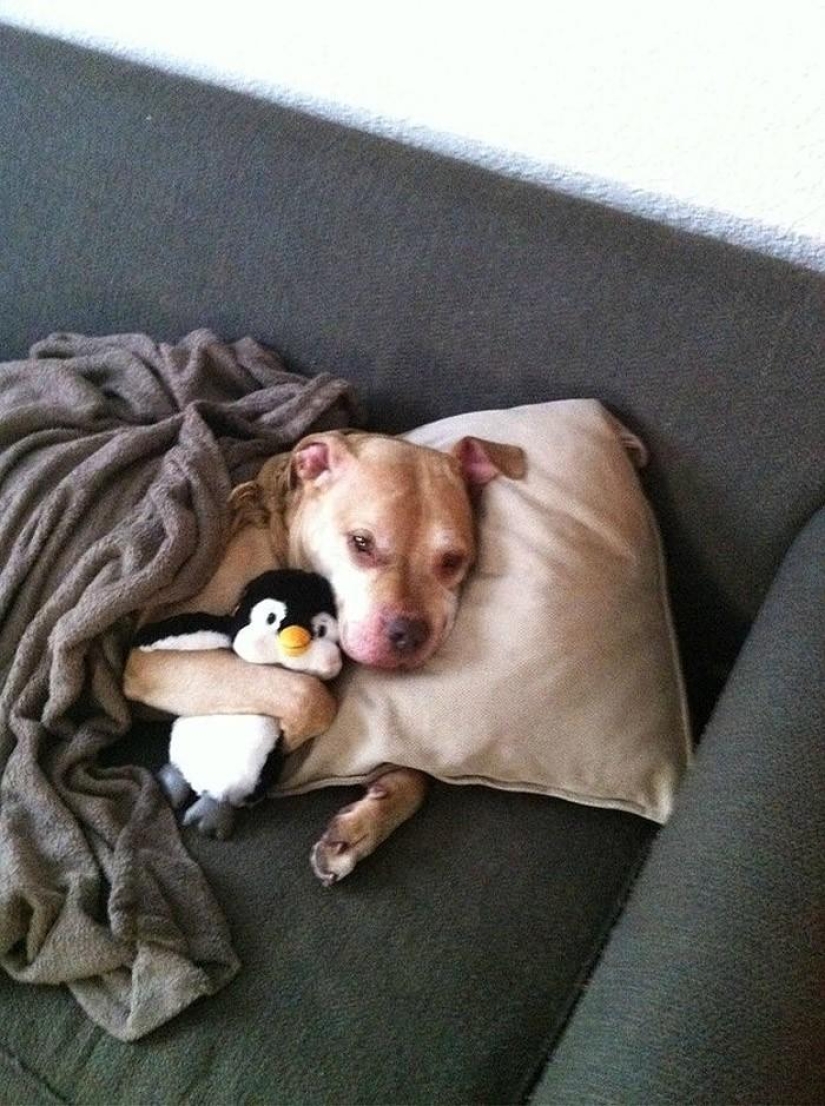 We're trying to sleep, actually.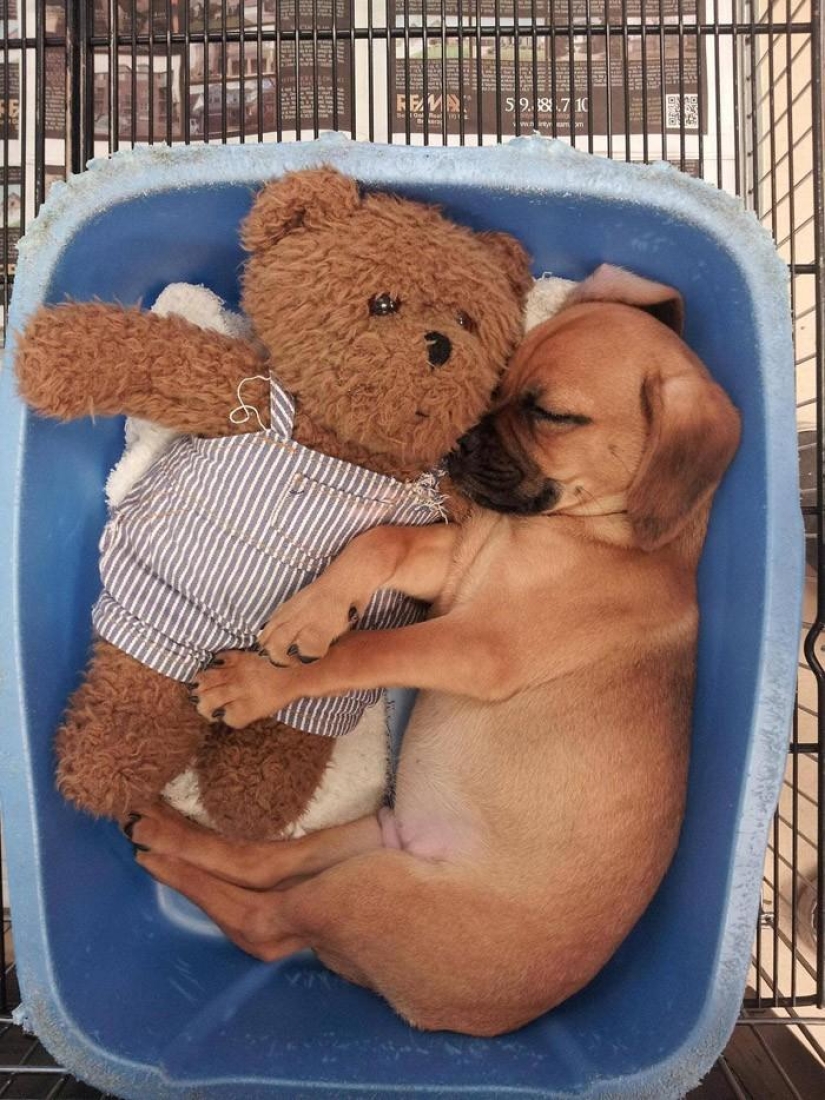 Teddy bear – a classic of the genre.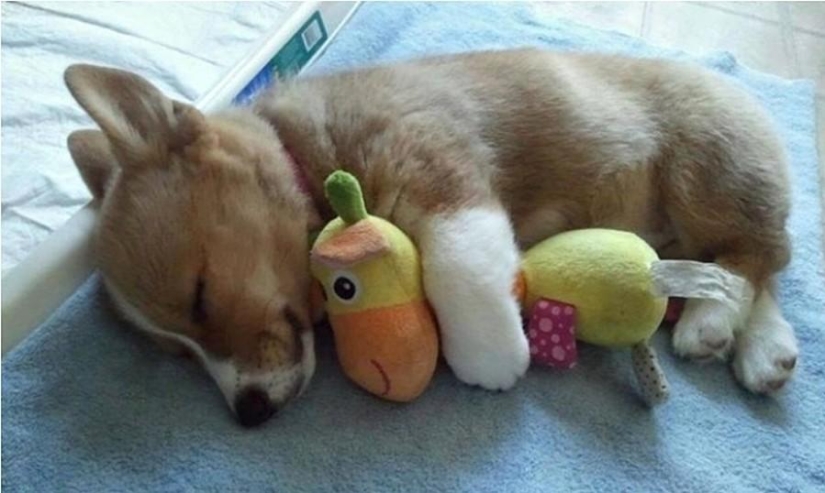 But this beauty surely dreams about how to be in the evening to play in the mud.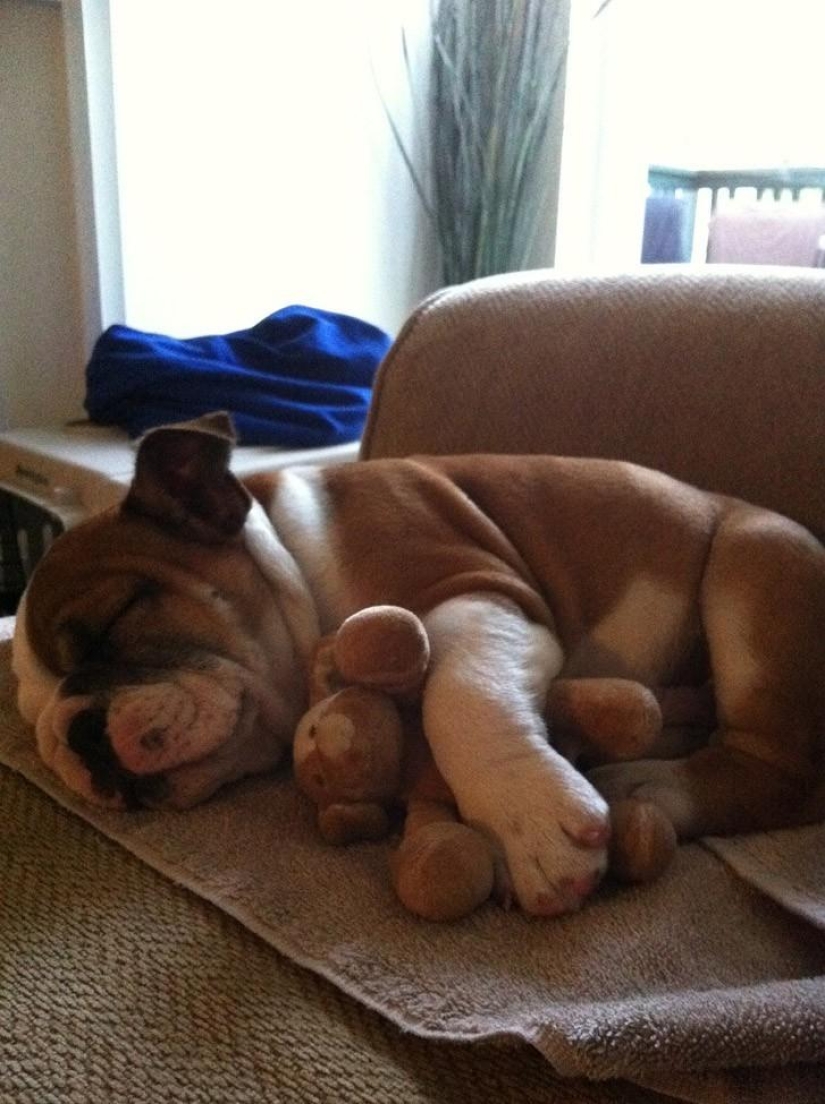 This dream, as he chases cats.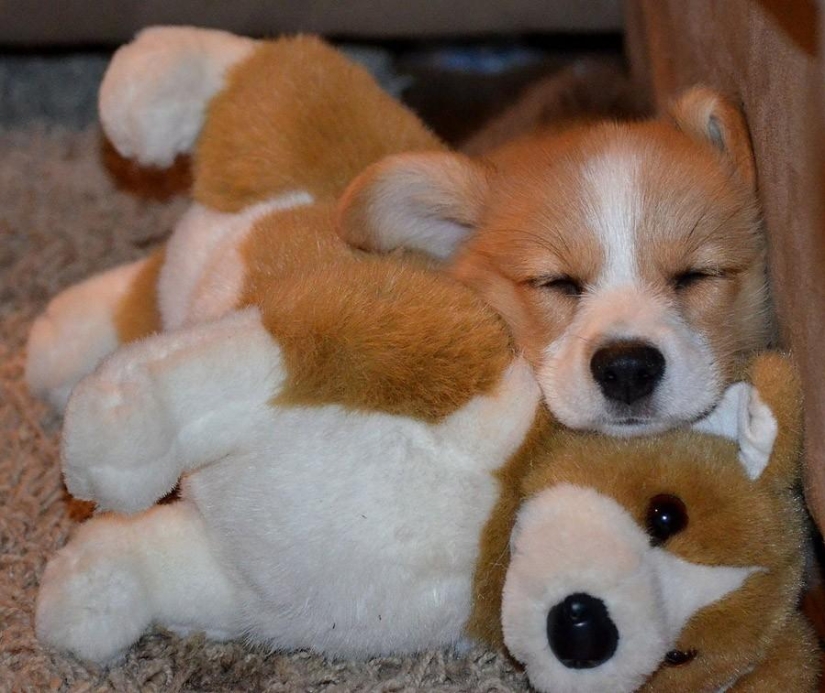 And this is now in my sleep gnawing on someone's Shoe.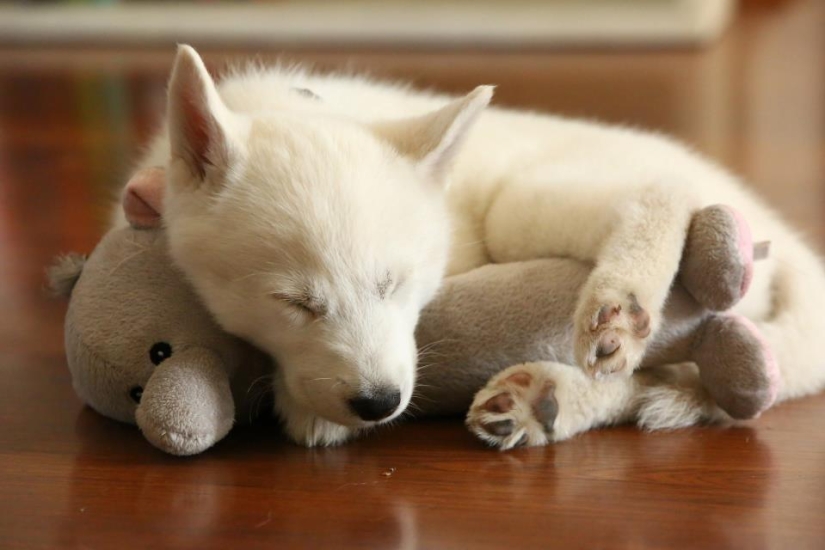 Sleep with a favorite toy!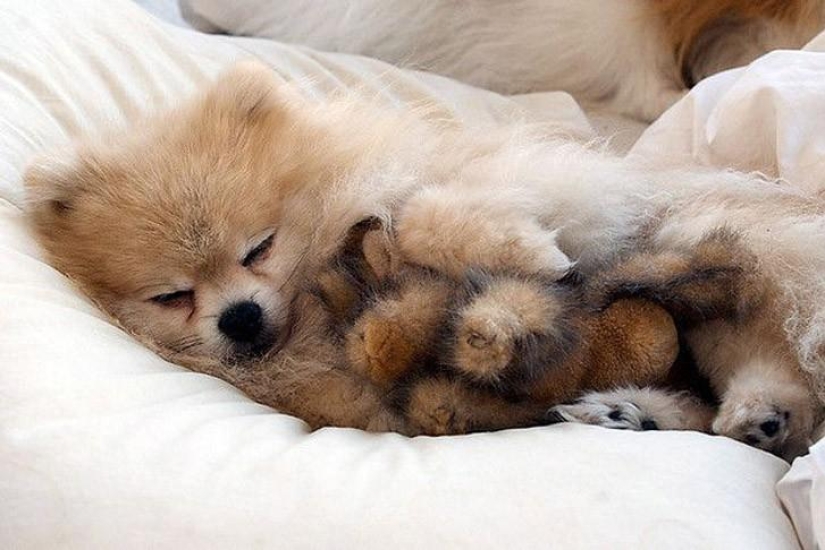 This dream, as he flies. By the way, the toy is barely noticeable.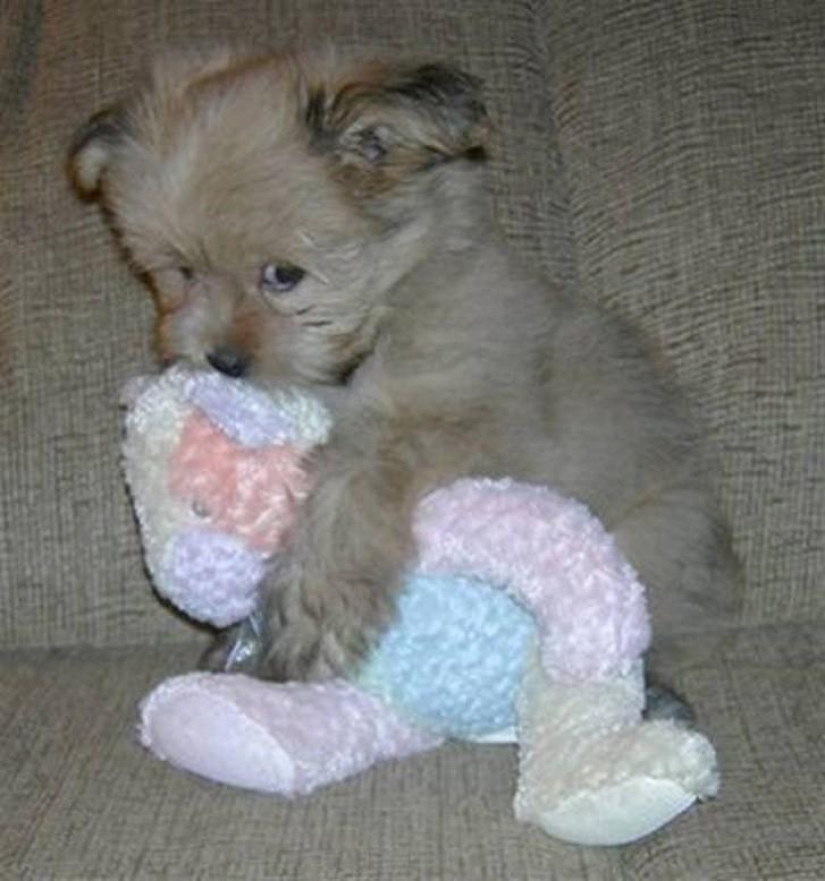 Well, I can sleep a little longer?
Keywords: Animals | Dogs | Positive | Sleep | Cubs | Puppies