They say a bachelor's den is a horror. When a man lives alone, there is not enough feminine care and comfort in the apartment, which means that it is most likely not cleaned and everything is scattered. Well, today we decided to look into the apartments of young unmarried women. They all live alone, they're all from the UK, and they're all... different. Let's see if the stereotype that bachelors live in untidy apartments is true, or are bachelors also not far away?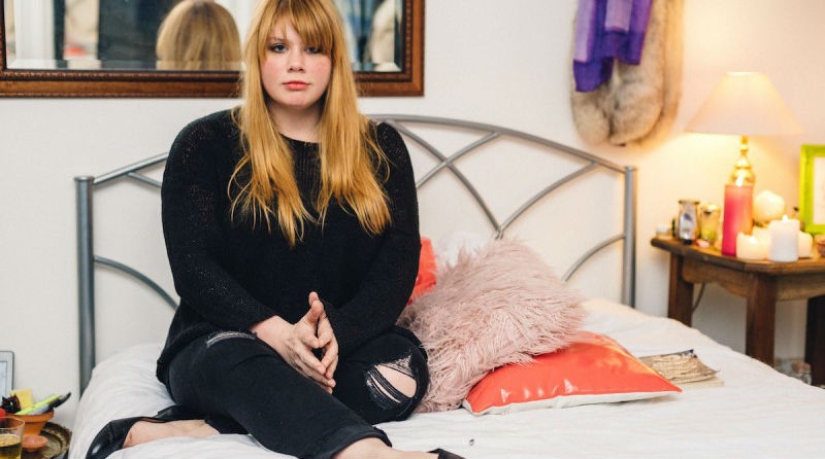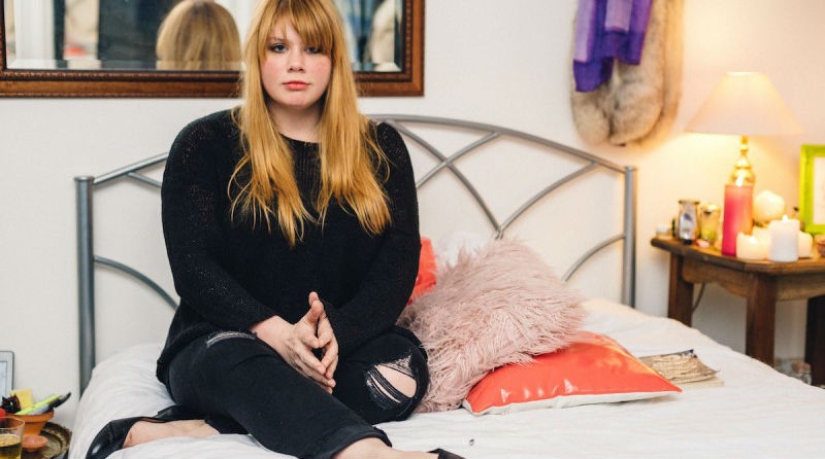 1. Charlie, 29 years old, Shoreditch, London.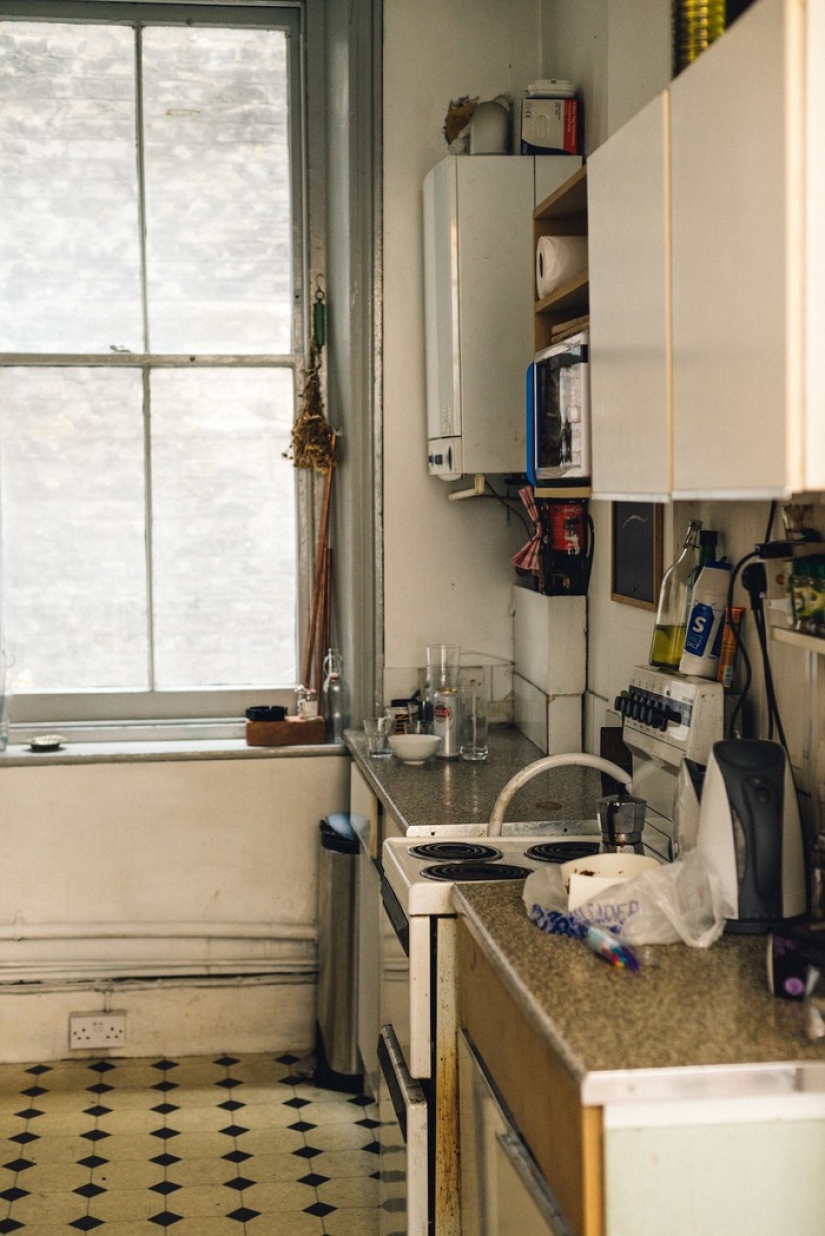 2. And this is Charlie's kitchen.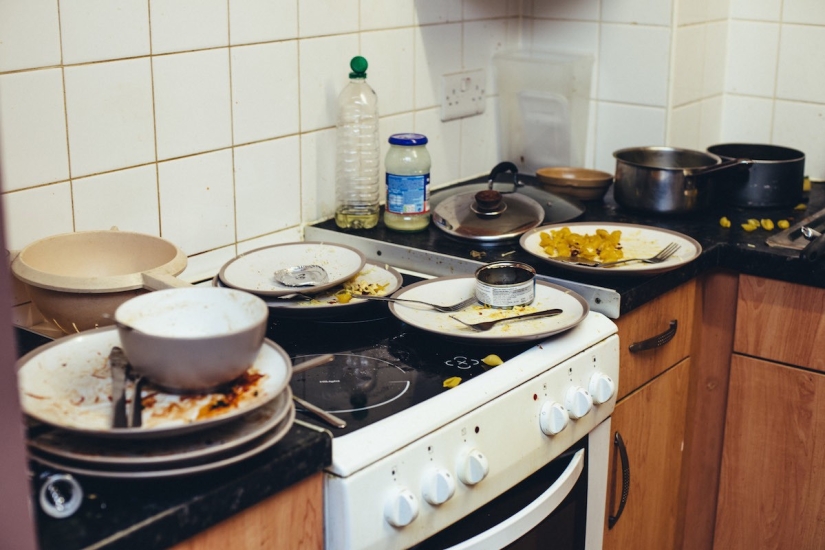 3. Hmm... it seems that not everything is so neat…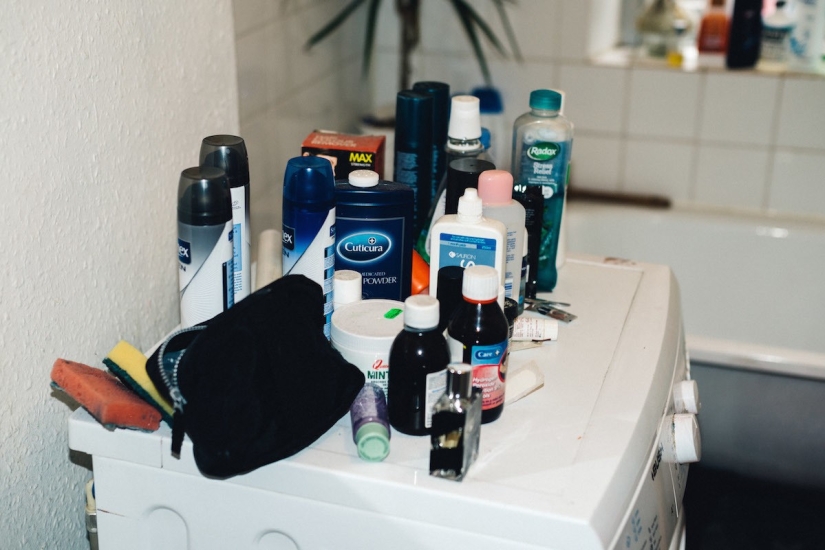 4. Charlie's bathroom.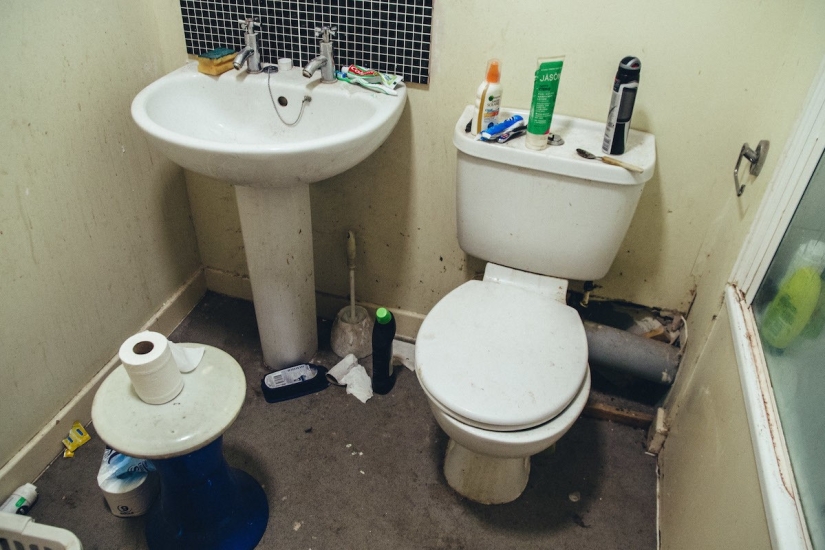 5. And the toilet…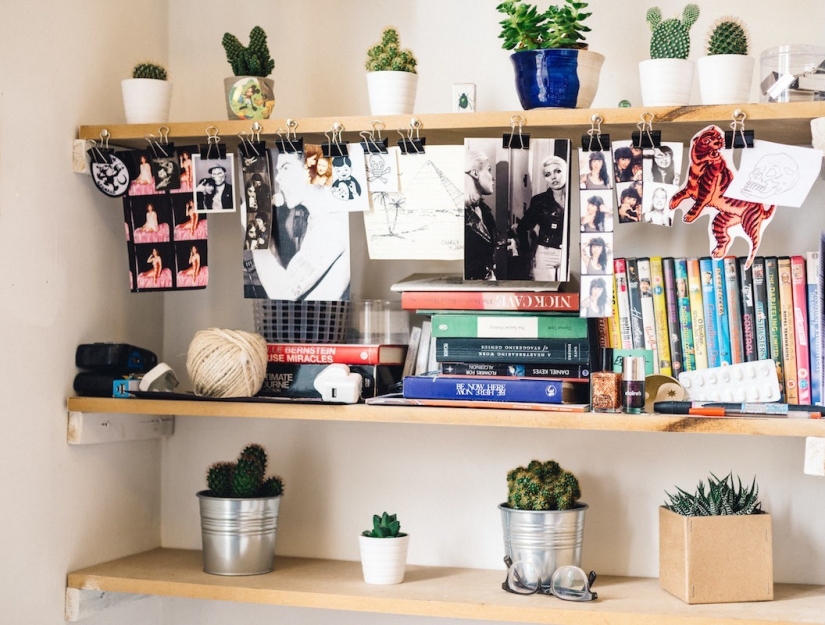 6. Part of Charlie's bedroom — looks good, a kind of cozy work corner…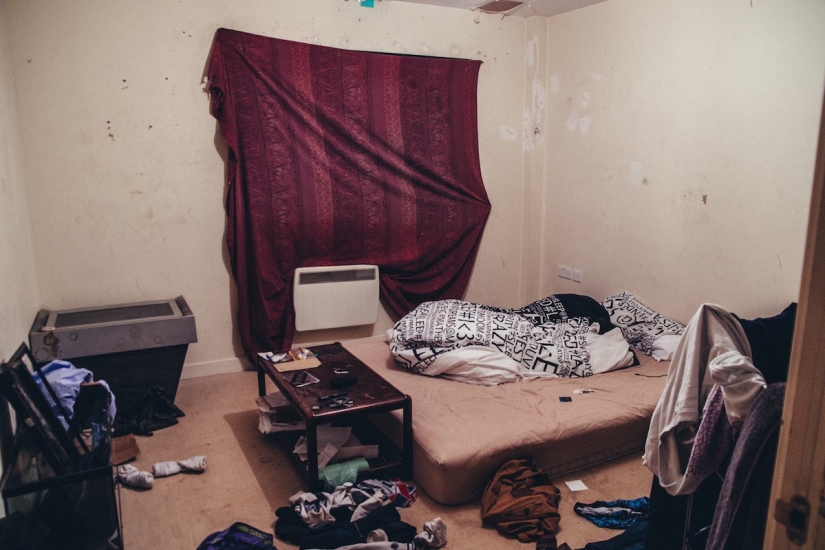 7. Damn, this is also her bedroom — more precisely, her "dark side".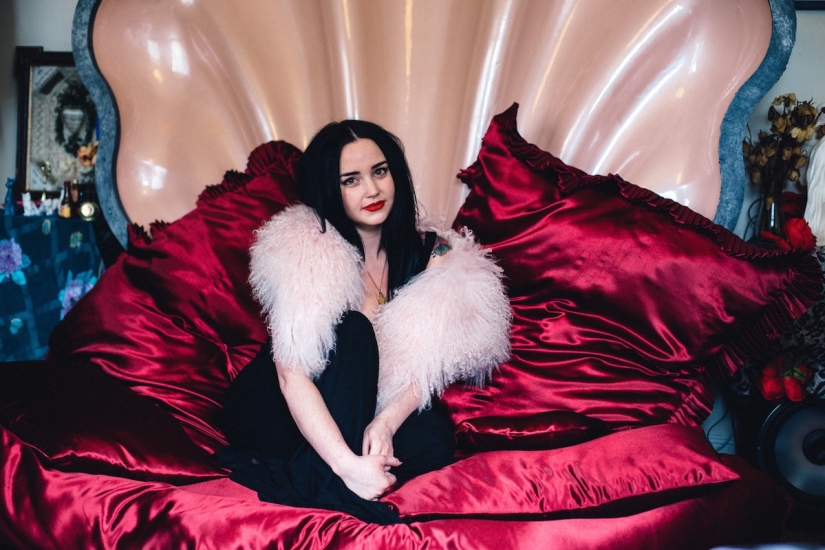 8. Pat, 28 years old, Peckham, London.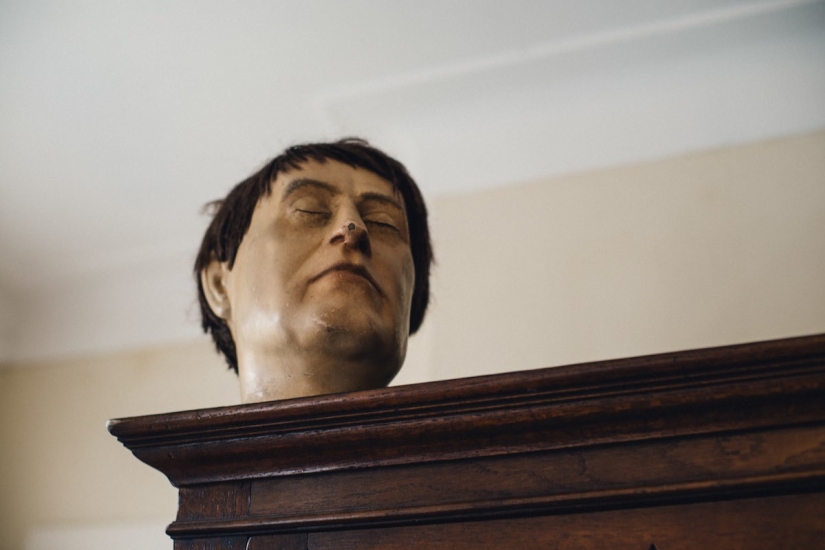 9. Stop! Is that a head? Pat: "I think it's Rodney Trotter (the hero of the BBC sitcom "Fools are Lucky"). I found him at the church in Greenwich. I think there was an audit at an antique shop nearby, and they threw out this wax head of Rodney."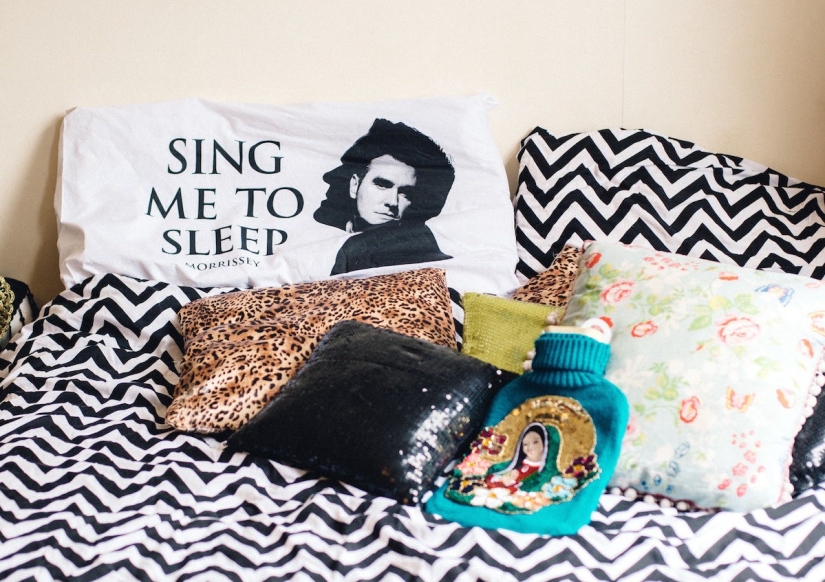 10. What's with the Morrissey pillow? Pat: "I'm obsessed with him. A couple of weeks ago I went to his concert, and they were selling such pillows there. I thought it was the most ridiculous thing I've ever seen. But by the end of the concert, I was already pretty drunk and decided to spend money — I don't remember how much — on this pillow. So now I fall asleep with Morrissey every night."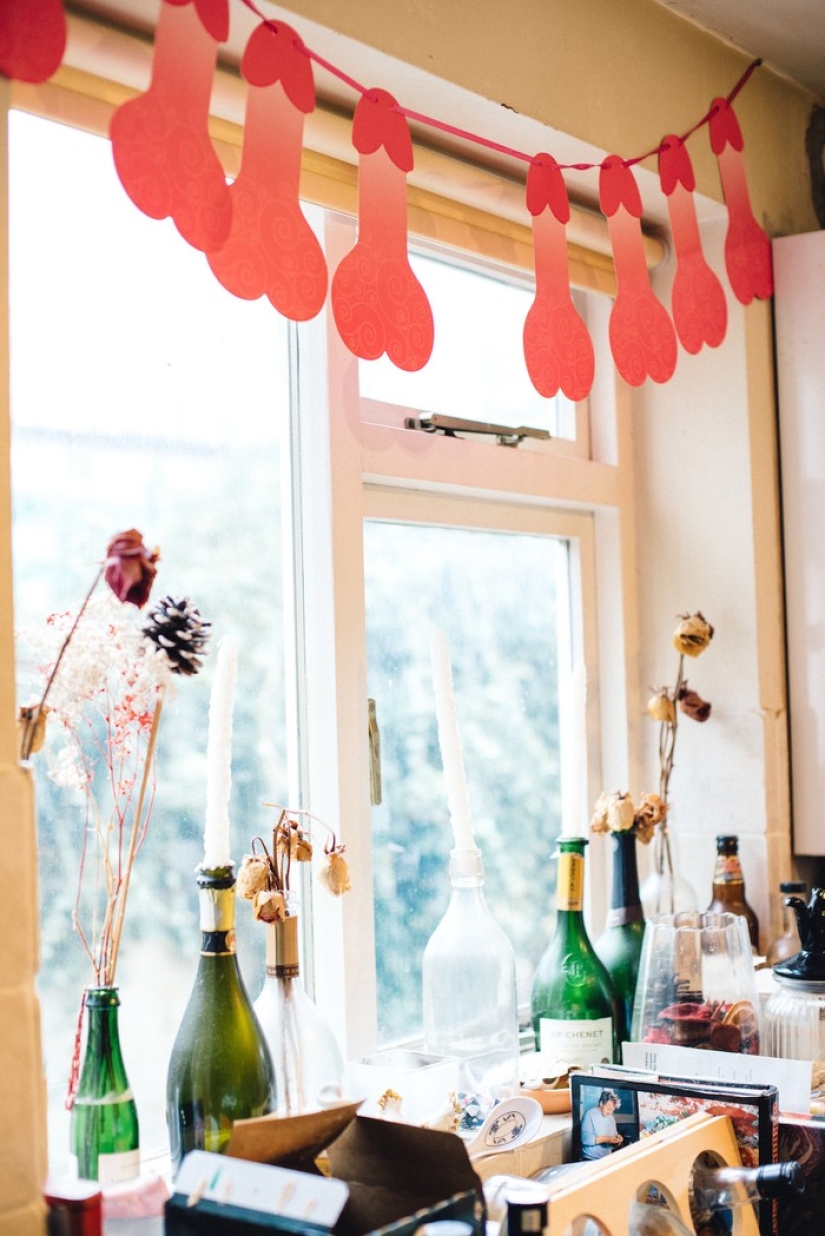 11. And this is Pat's kitchen... don't even ask, we don't know why she needs it.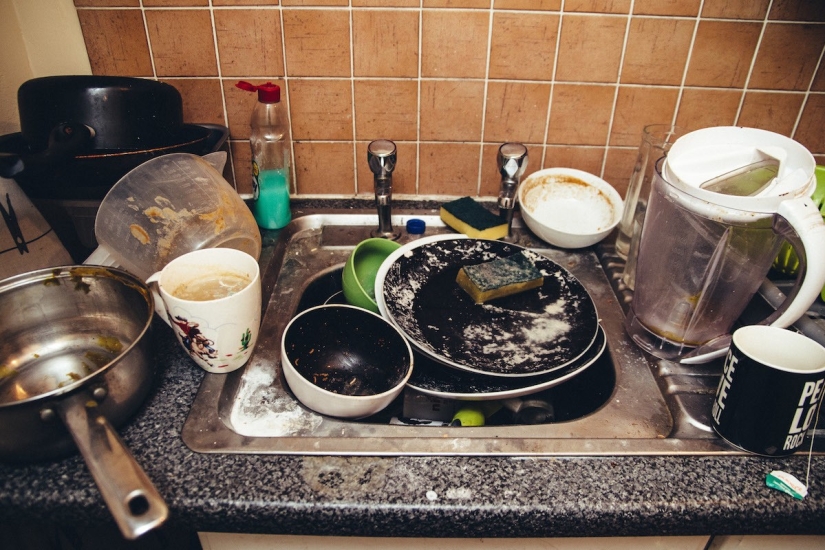 12. For comparison, this is the kitchen of a British bachelor named Chris.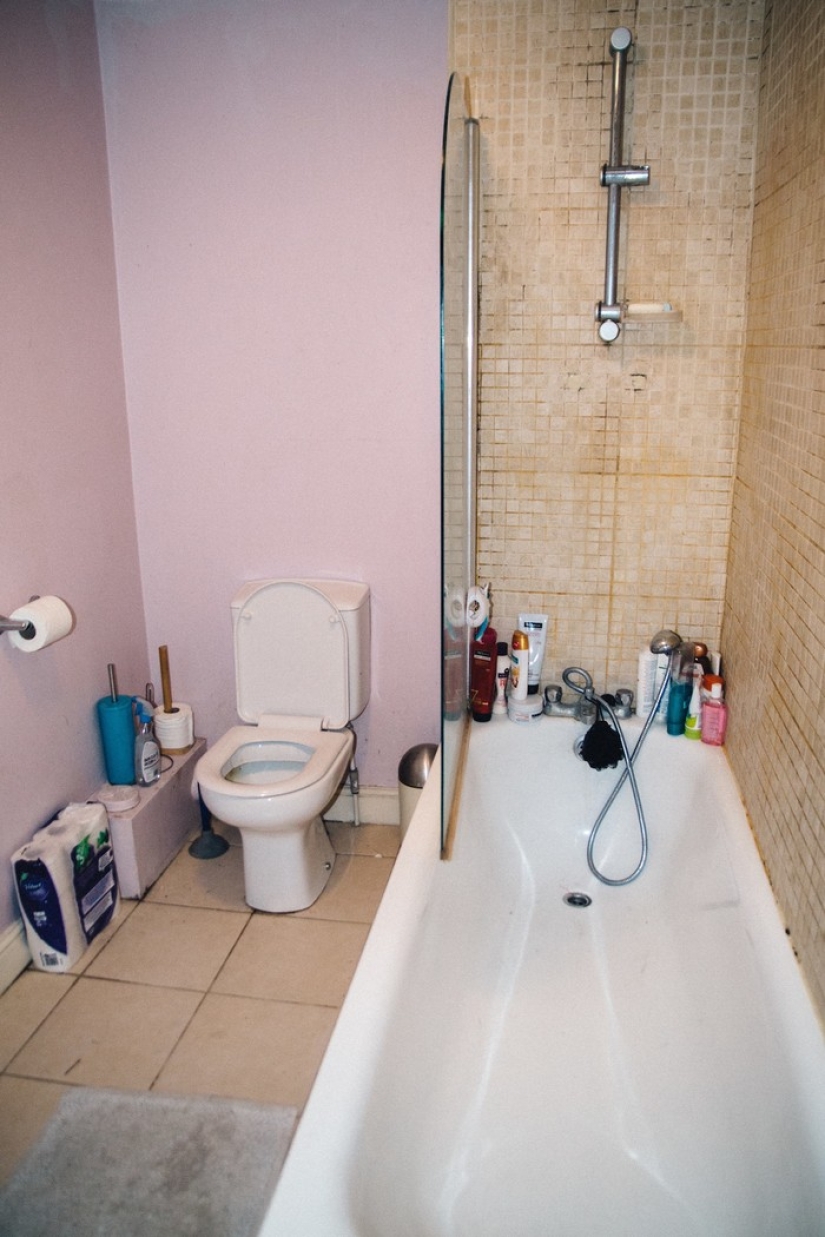 13. This is Pet's bathroom.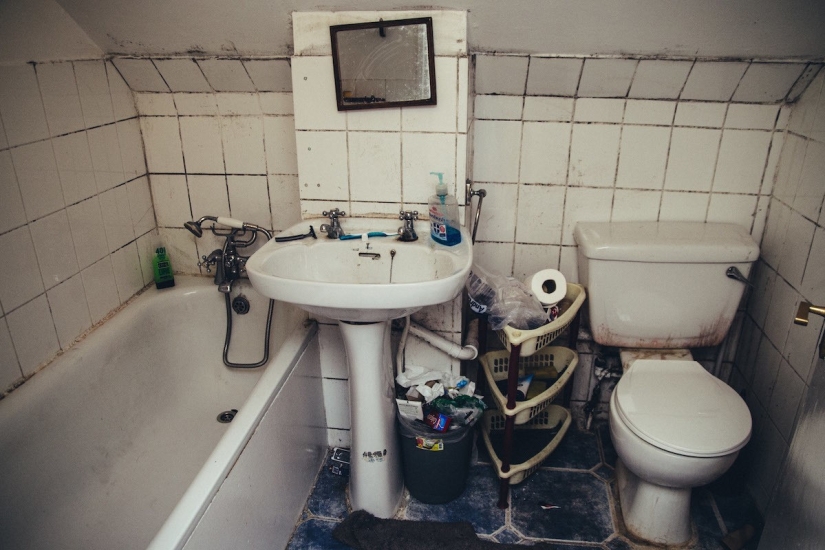 14. And this is the bathroom of the same Chris.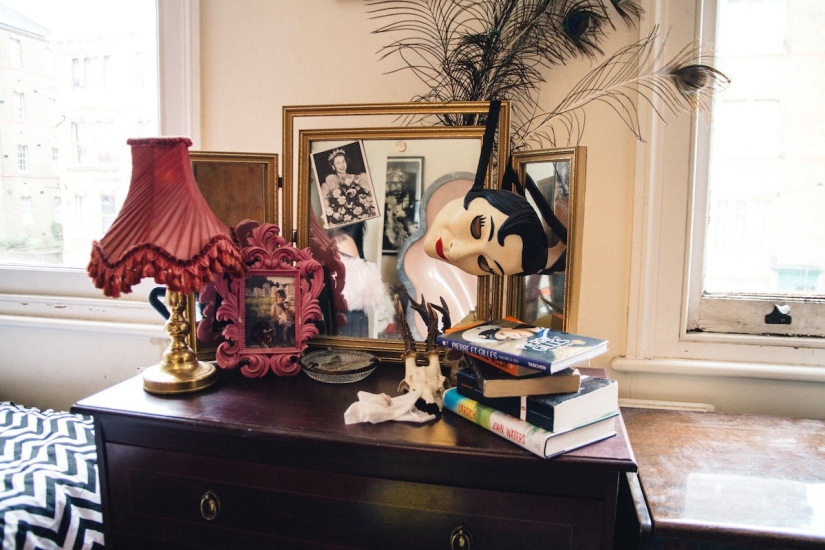 15. Pet's bedroom.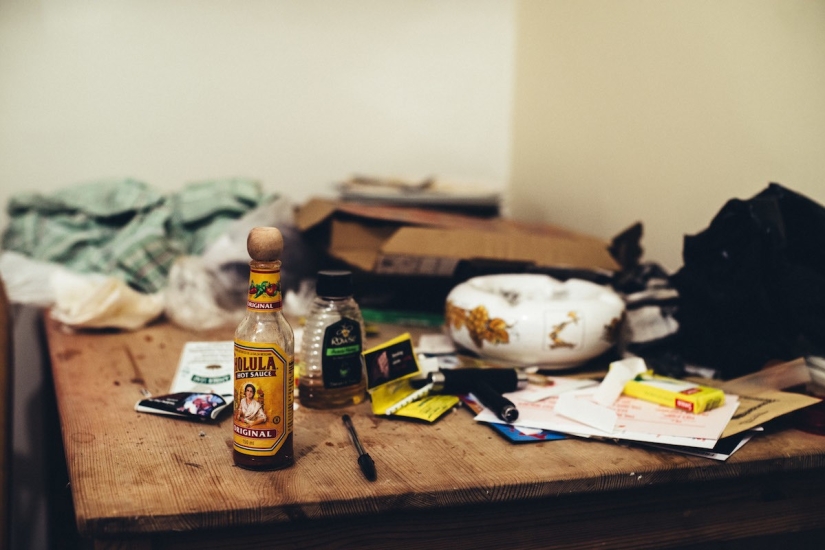 16. Chris the Bachelor's bedroom.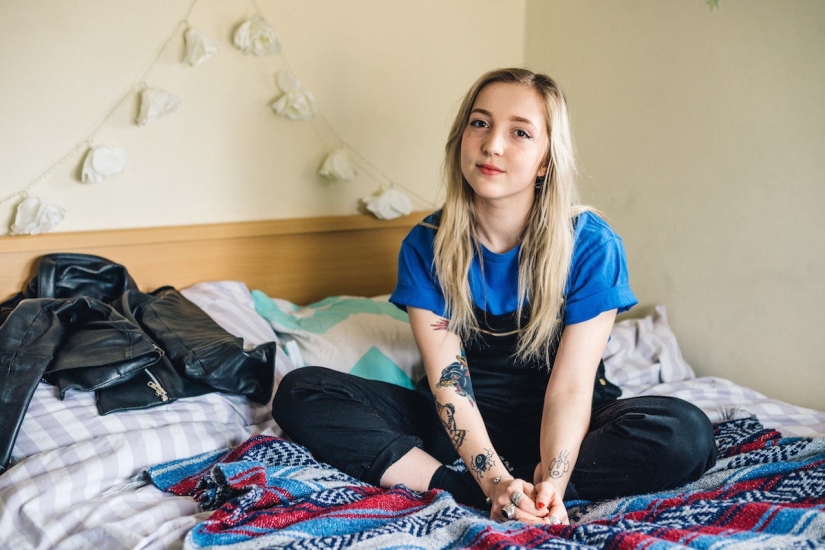 17. Alice, 21, Docklands, London.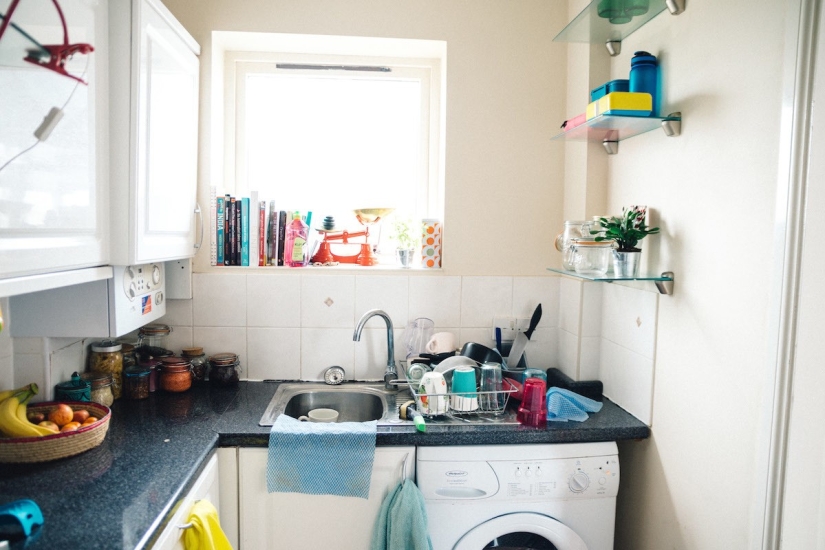 18. Well, an exemplary kitchen.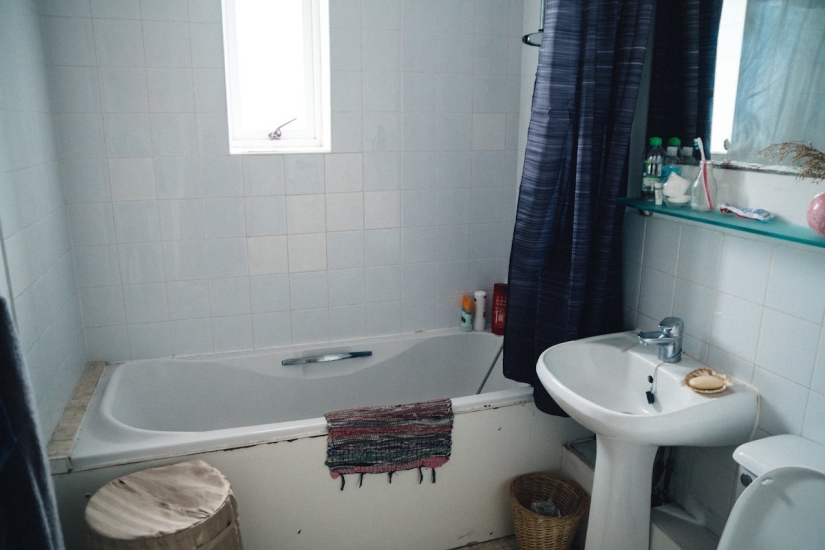 19. And the bathroom seems to be nothing.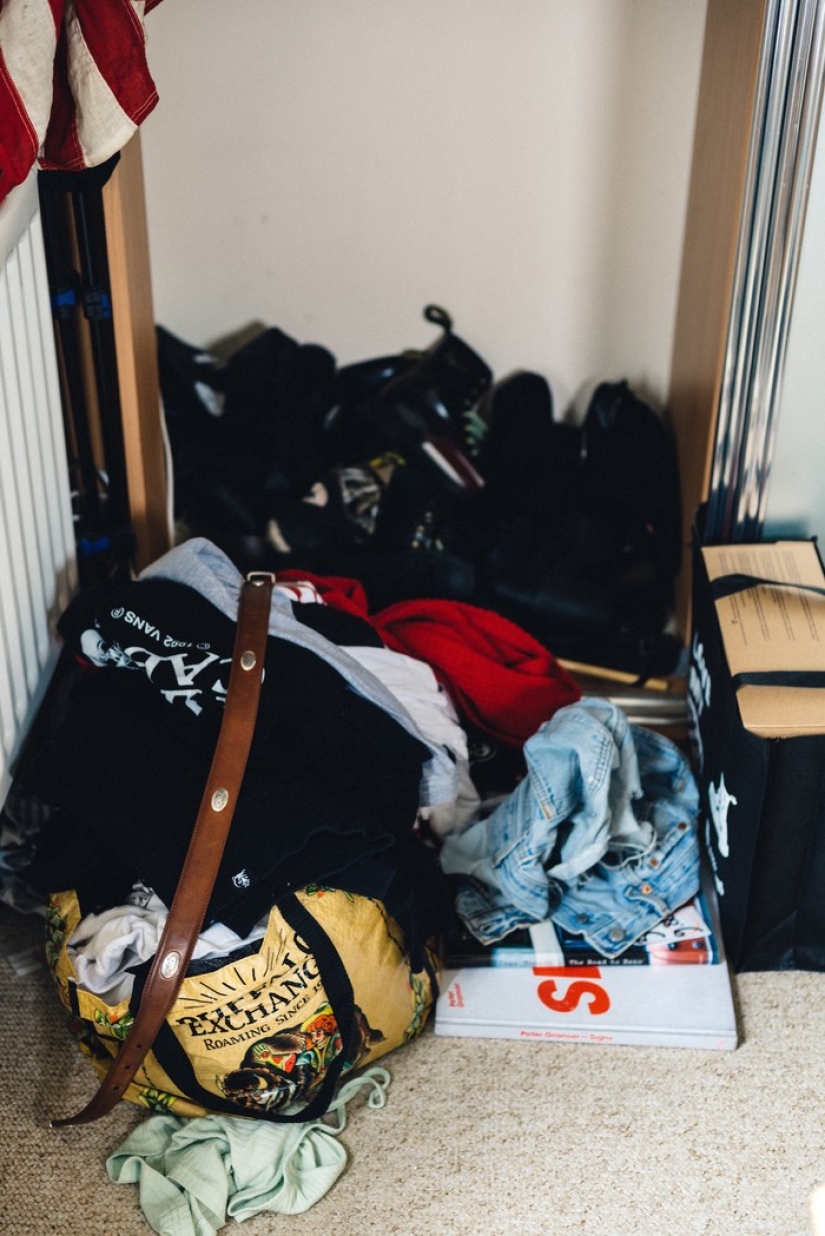 20. The bedroom is, of course, a bit of a mess.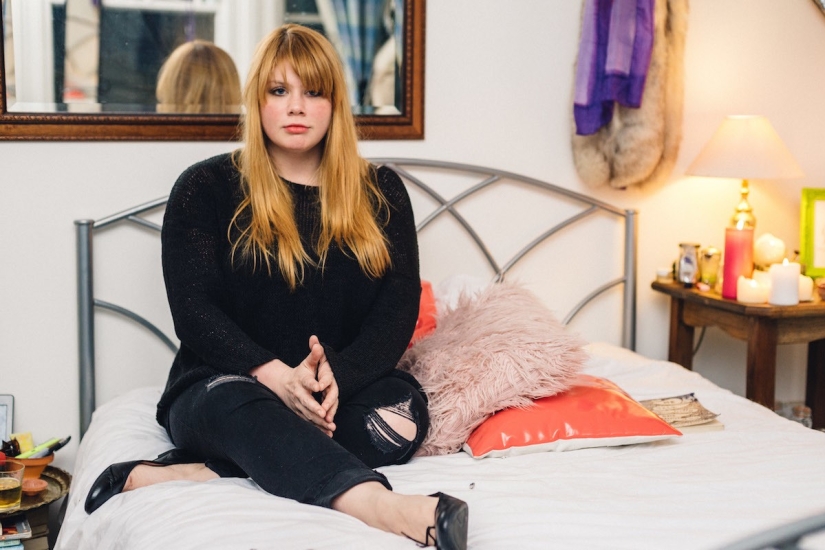 21. Tabitha, 29 years old, Tufnell Park, London.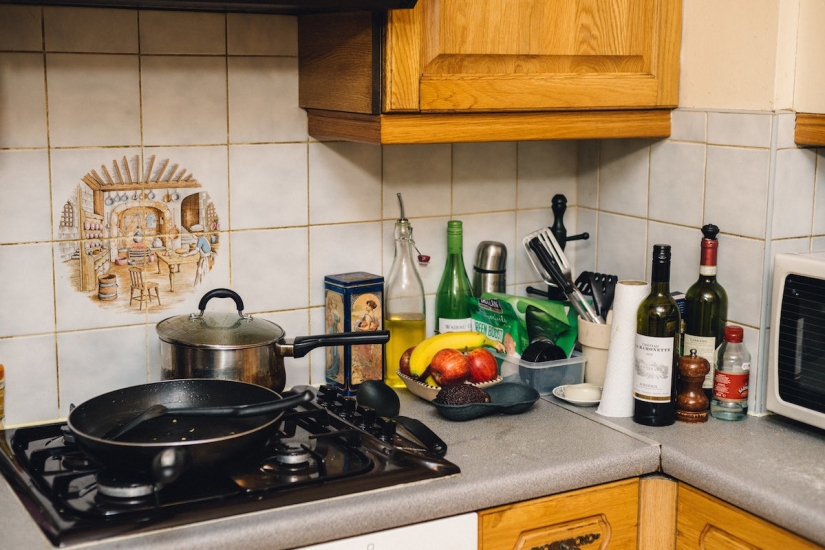 22. Tabitha's kitchen.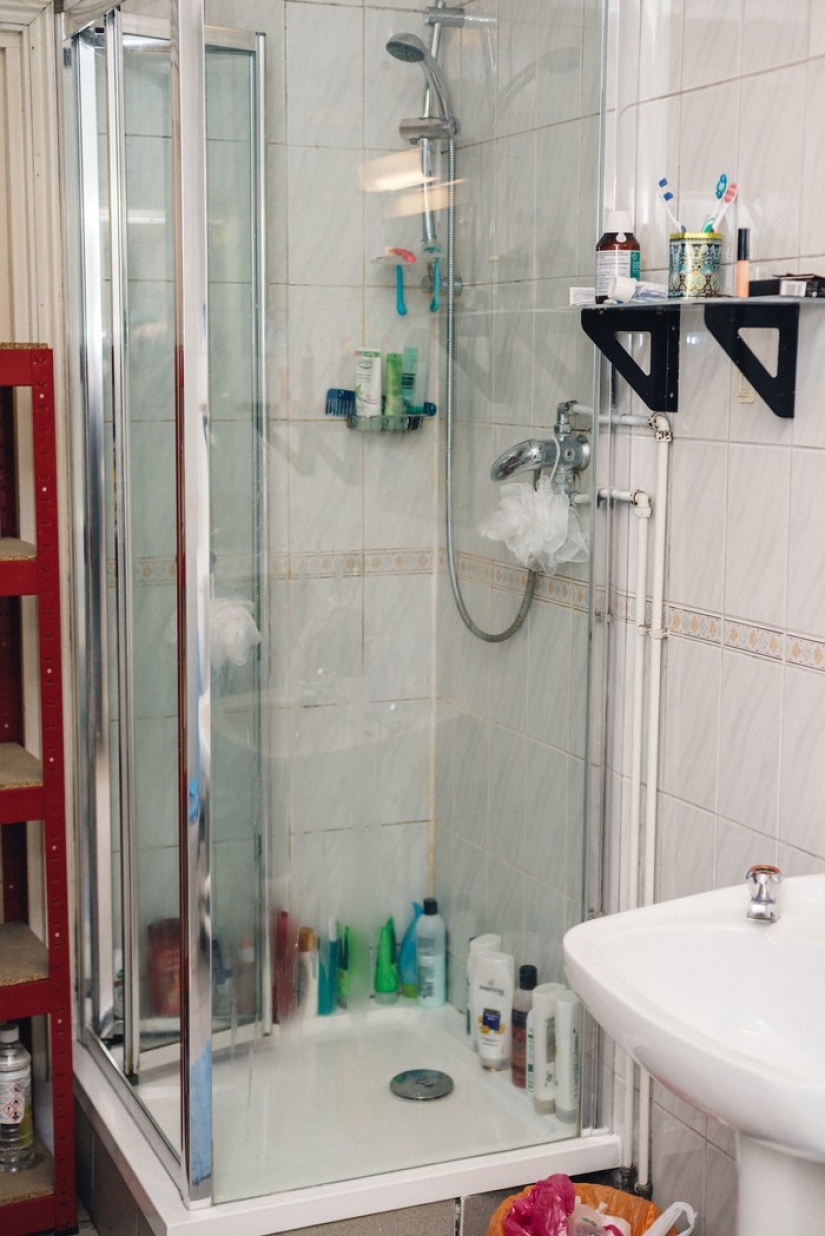 23. Tabitha's bathroom.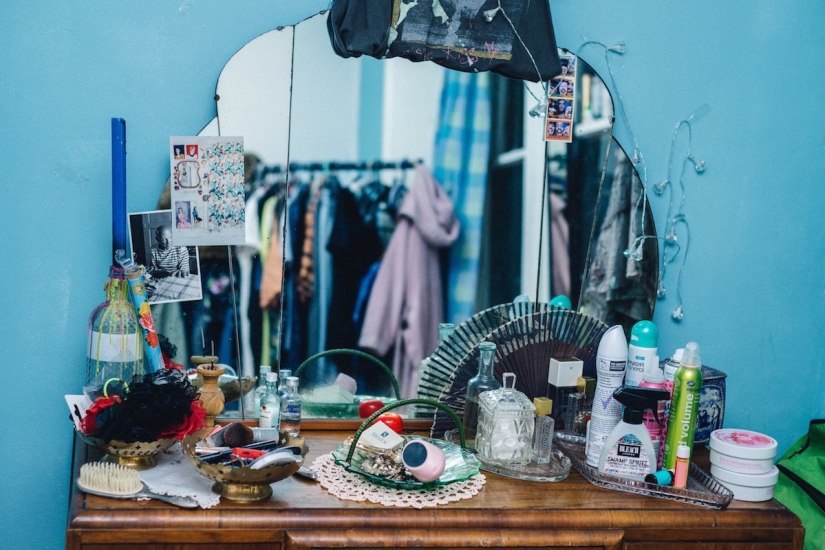 24. Bedroom.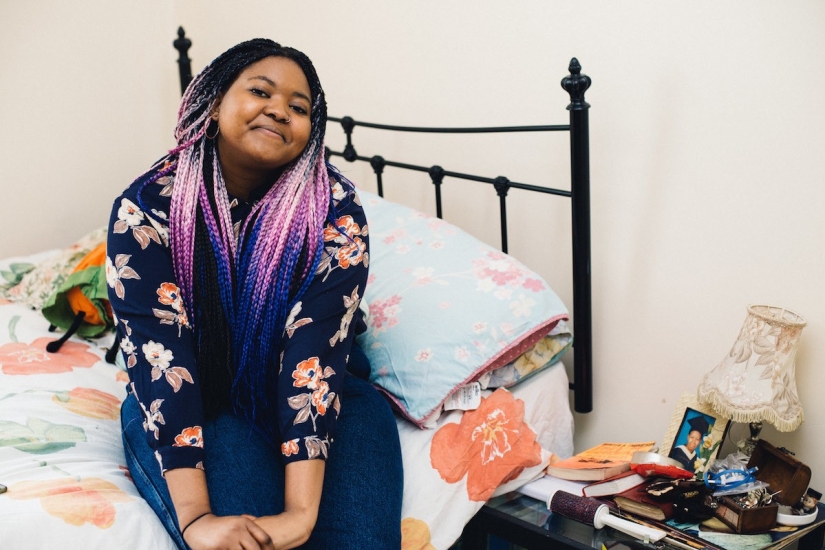 25. Bo, 20 years old, Walthamstow, London.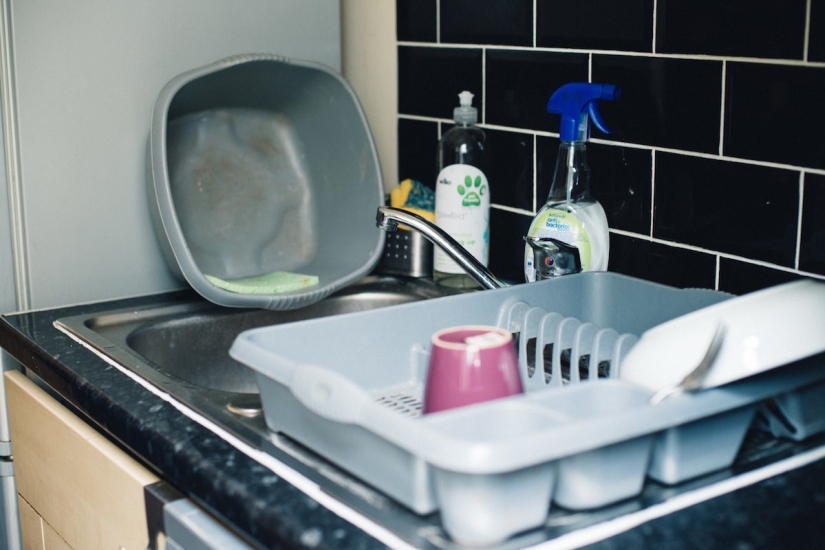 26. Bo's kitchen.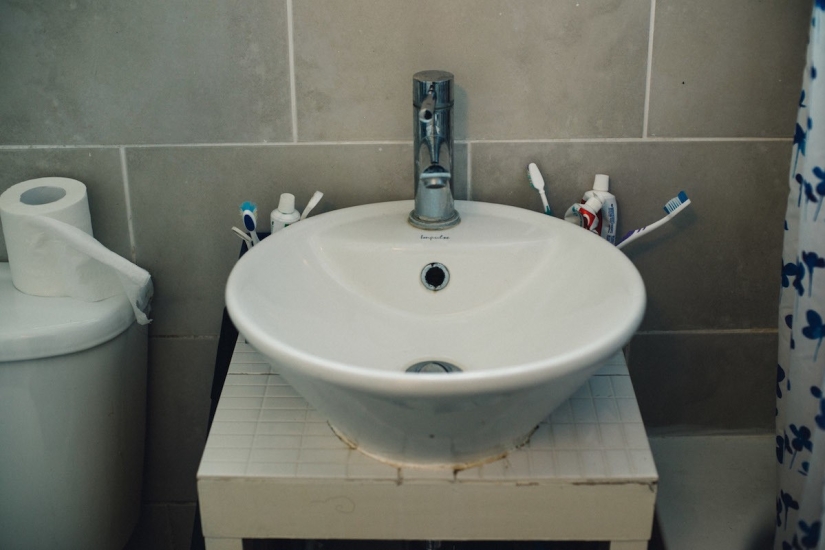 27. Bathroom Bo.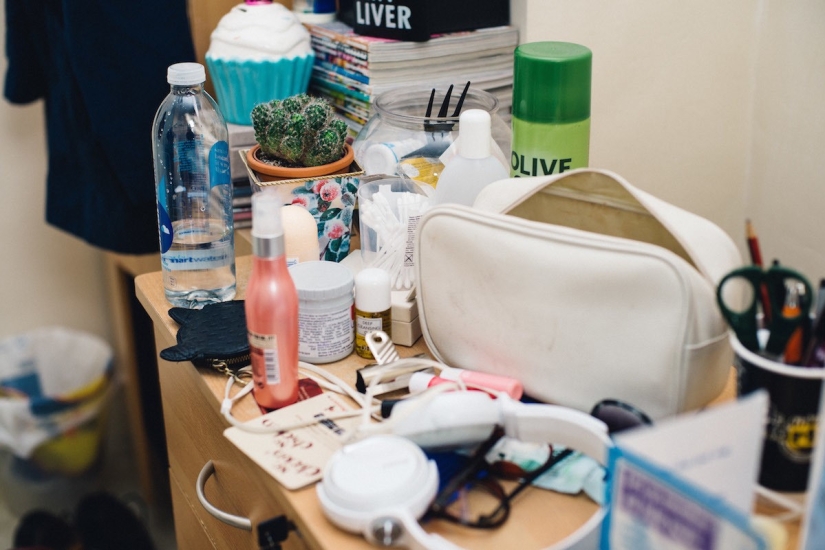 28. Bo's bedroom.
Keywords: Mess | Uk | Girls | Room