These people painting was created...from dust collected from their homes. Artist Alison Cordon knocks bags vacuums and uses the collected dust in his unusual work. For weeks she pores over the details of creating his paintings – causes the glue to the canvas, and then scatter it into dust.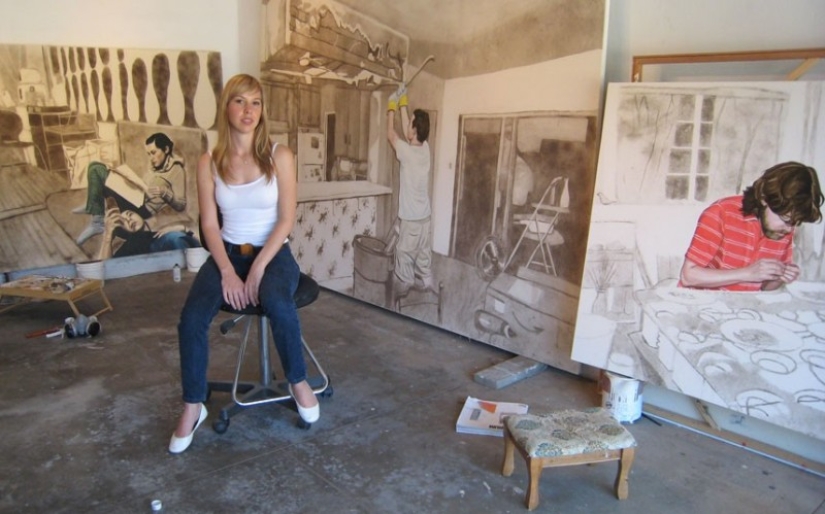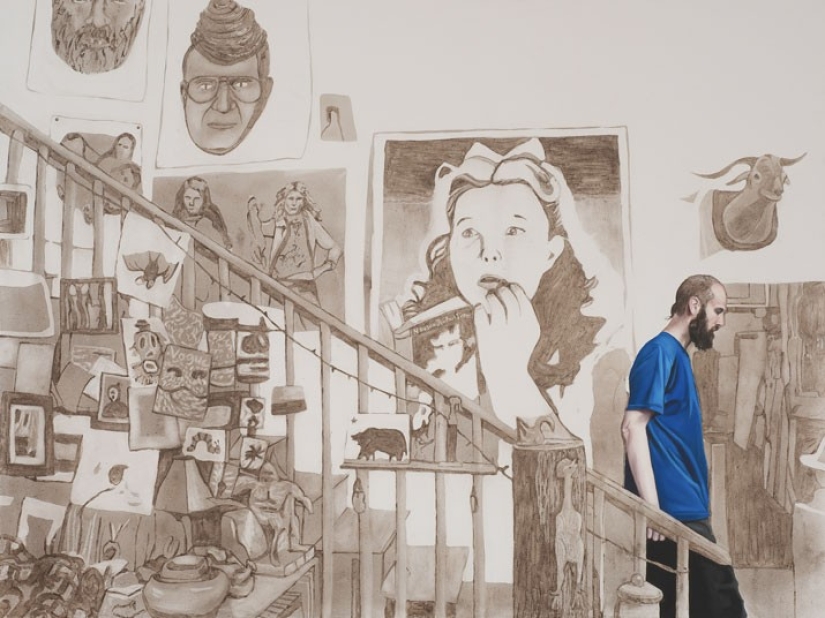 Eric coming down the stairs. Pattern size – 172 x 228 cm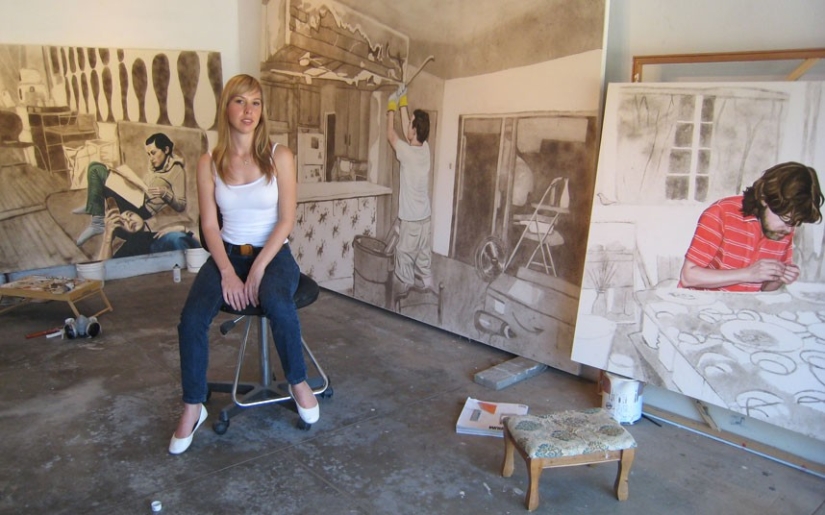 Alison from Los Angeles. She says that the dust is an ideal material, because it people make. "Once I was sitting on the couch and saw dust particles flying in the sun rays from the window, and my mind came up with this idea. The older we get, the more dust to create, because it consists of 70% dead tissue. I like to draw people, and I thought it would be a perfect material." On the photo: Alison Cordon posing on the background of his paintings.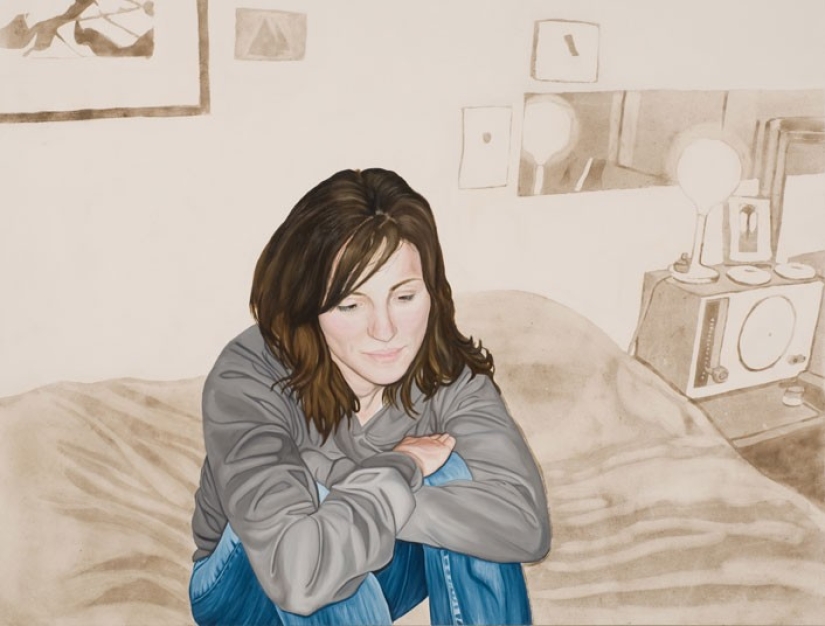 Alison takes pictures of people, and then asks them the bags of vacuum cleaners to take "material" to work. Then it draws the person in the picture with oil paints, and the background causes dust smears glue on canvas and then applied the dust. To create a light, she takes a paintbrush and gets rid of excess dust, and to create shadows – the dust mixes with acrylic paint. In the end, Alison covers the picture with varnish, so that the picture did not cause allergies and do not overload. Photo: Alan (152 x 182 cm).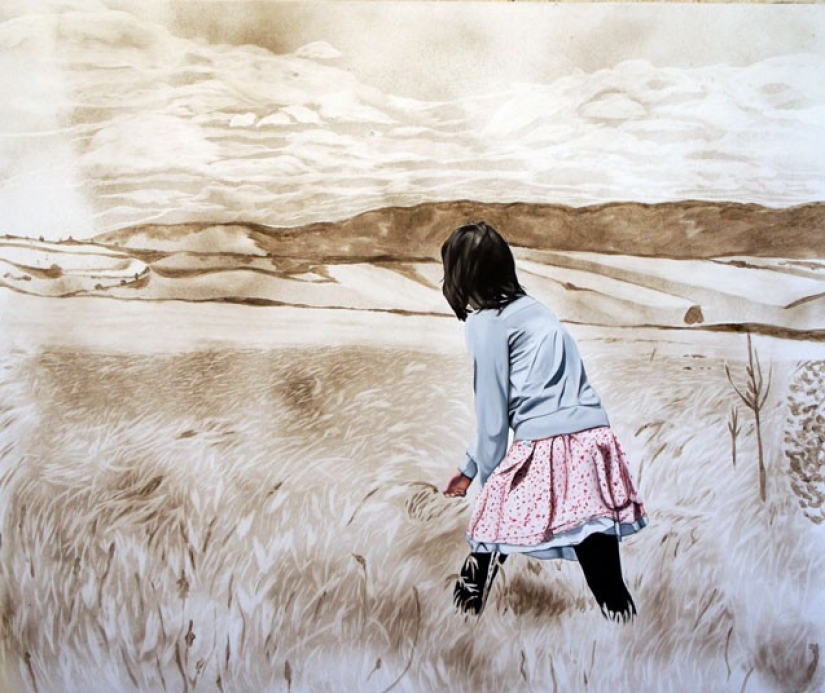 "I paint very quickly. The girl takes a week or two, depending on size. I don't use any special devices, unless you count a strainer that I bought in the store, kitchen supply, to sift the dust." On the photo: Marina in Rioja; 152 x 182 cm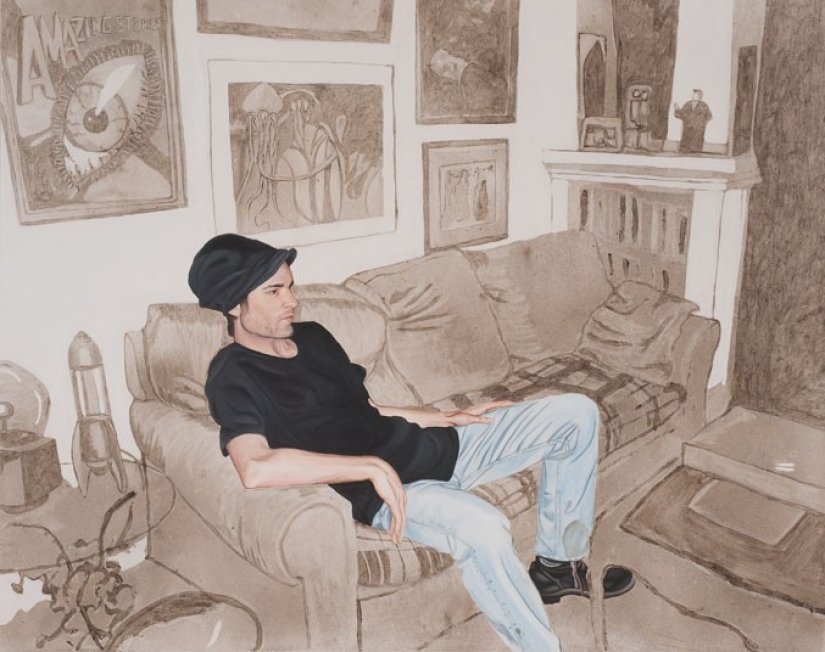 "Basically, I'm drawing close friends, but sometimes I come across people I don't know too well. I like to draw, and especially likes to draw people in simple, natural poses. I also want to make people think about the nature of reality, because our universe is full of secrets." On the photo: in the dust; 152 x 182 cm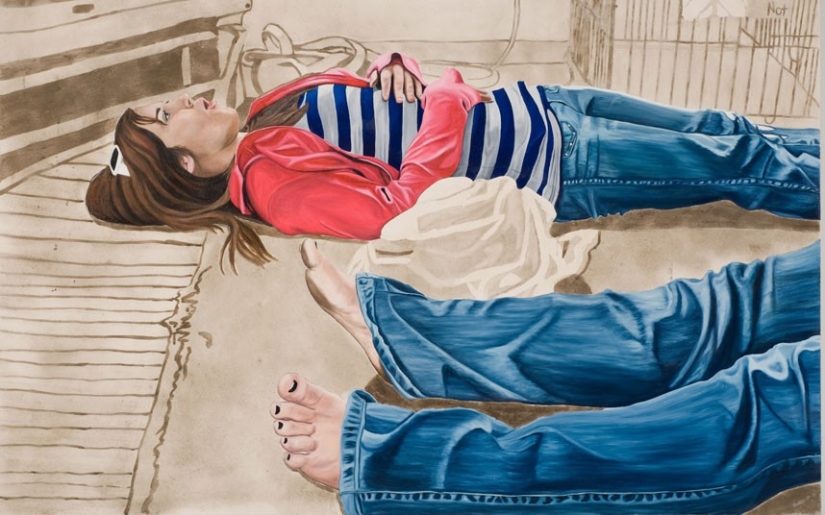 Two girls on the floor; 121 x 182 cm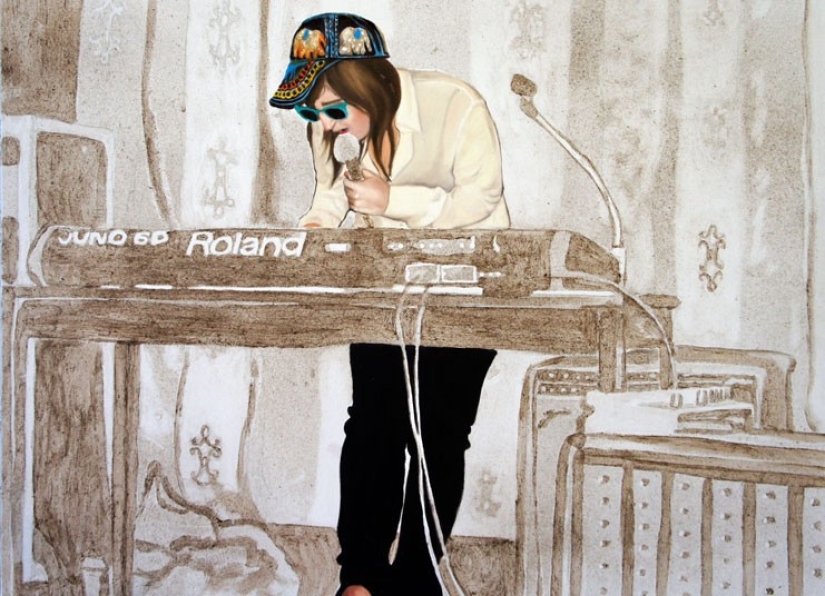 Ramona; 45 x 60 cm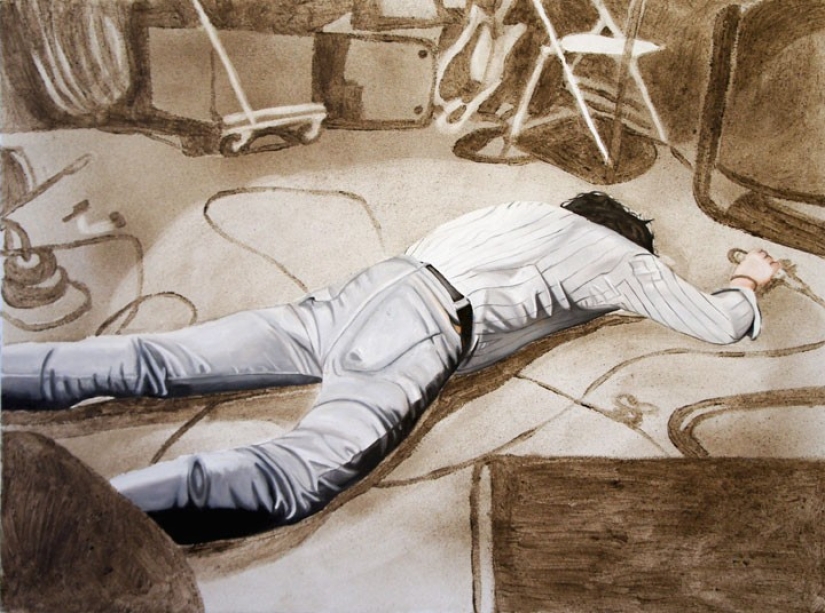 Murder music; 45 x 60 cm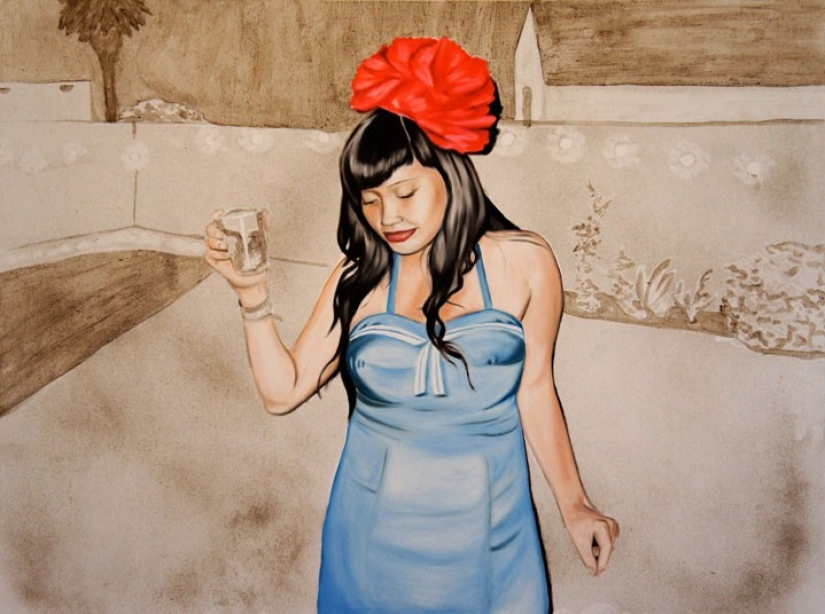 Them; 76 x 101 cm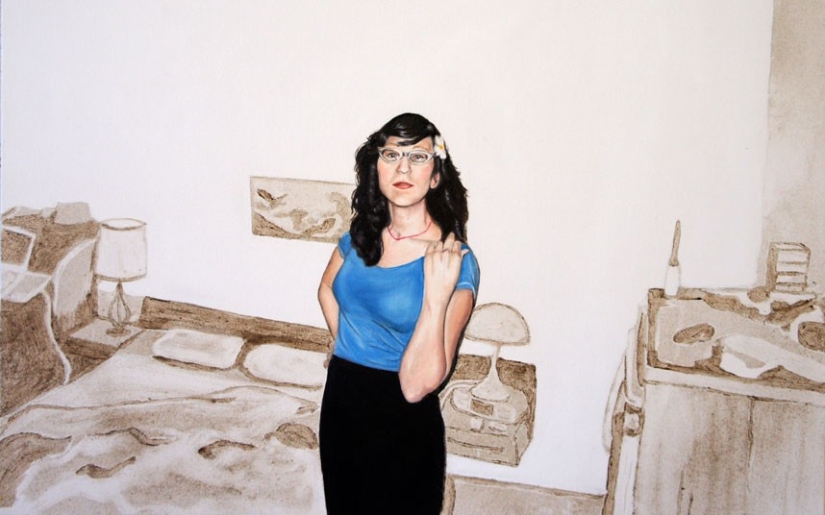 Adriana; 45 x 60 cm
Keywords: World | Painting | Art | Dust | Vacuum cleaner