Vampire sagas are still at the peak of popularity, as they were a hundred years ago. Of course, most consider these bloodthirsty creatures a myth, but many still believe in their existence. You won't believe it, but vampire killing kits are selling out like hot cakes.
Find out how to defeat evil spirits and how not to get caught by a bloodsucker in the claws, from our material.

These outlandish tools were used during the Dracula hunt, and today they are gaining popularity again among modern vampire killers. Such sets are not cheap at all: the price of the original box, dating from the XVII century, can reach several tens of thousands of dollars.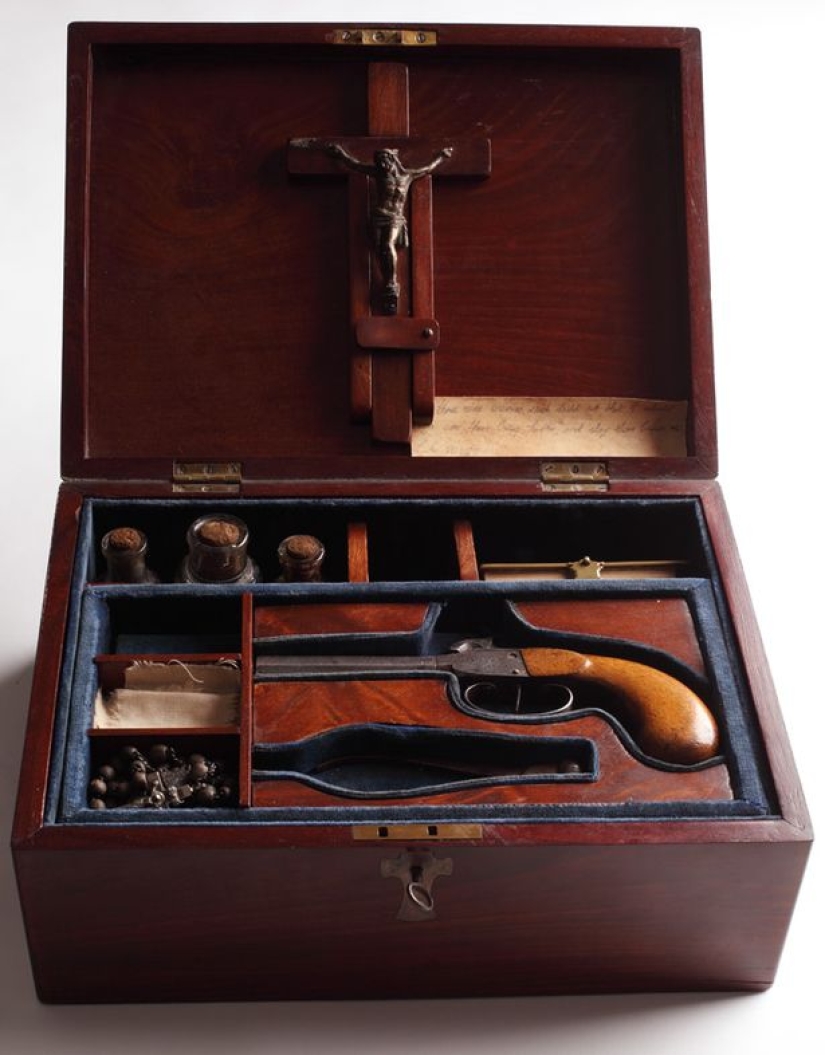 Most rare sets contain wooden stakes and a hammer, using which you need to hit the bloodsucker right in the heart. In addition, in the caskets you can find a cross, a rosary, a prayer book and a pistol with silver bullets. Some copies are also equipped with holy water, garlic powder and vials of poisons -"antivampirins".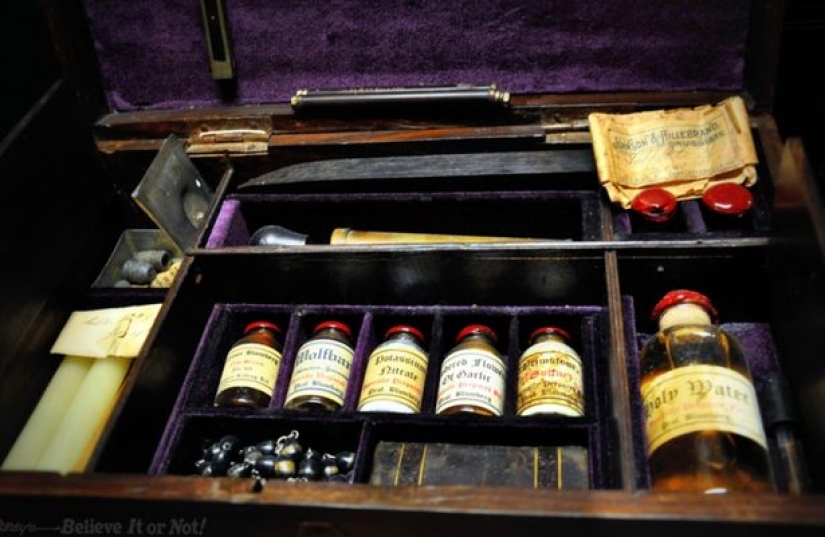 But while interest in the vampire theme is getting stronger, many have doubts creeping in: are all these sets really genuine, and not fakes. Representatives of the most famous museums in the world have diverged in their views: some believe that the appearance of such caskets on sale is solely due to the desire to make money against the background of the growing popularity of vampire films, others argue that these sets are the real ones.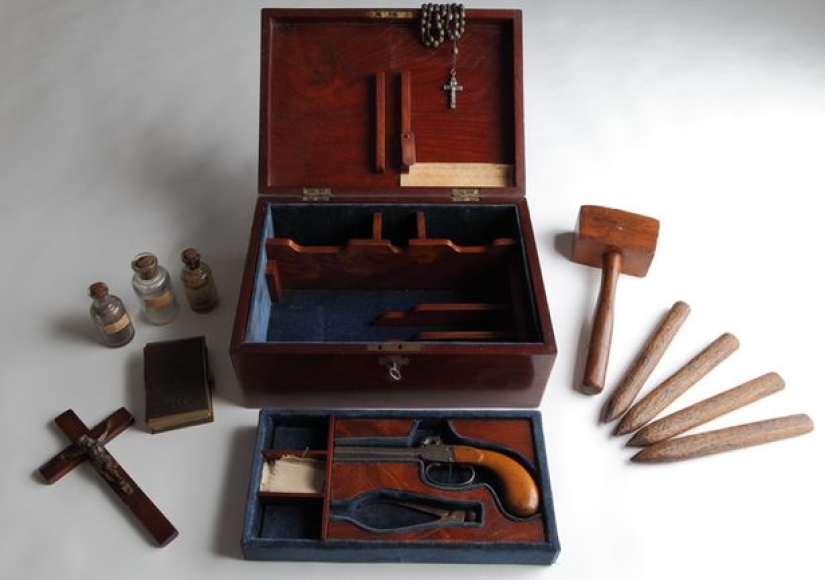 In the Ripley Museum in London, "Believe it or not!", where the largest collection of such sets is kept, they say that vampires have existed in fairy tales and folklore for many millennia. In the XVII century, people were so afraid of them that they wanted to protect themselves. In Poland, for example, medieval burials were found — mutilated skeletons of people accused of vampirism. Some of them were beheaded, others were buried with shackles around their necks. It was believed that this would not allow vampires to rise from the graves.
Do you believe in the existence of vampires?
Keywords: Vampires | Dracula | Legends | Museum | Original | Forgeries | Death | Fear | Murder