Moms from Australia shared photos of their ideas for organizing space in the house. Perfect order in the storerooms, labels on cans and neatly folded sheets: real paradise for perfectionists. These pictures are pleasing to the eye and inspire users of social networks to clean their own homes.
See the cool ideas in our material and use them to make your apartment more cozy and spacious.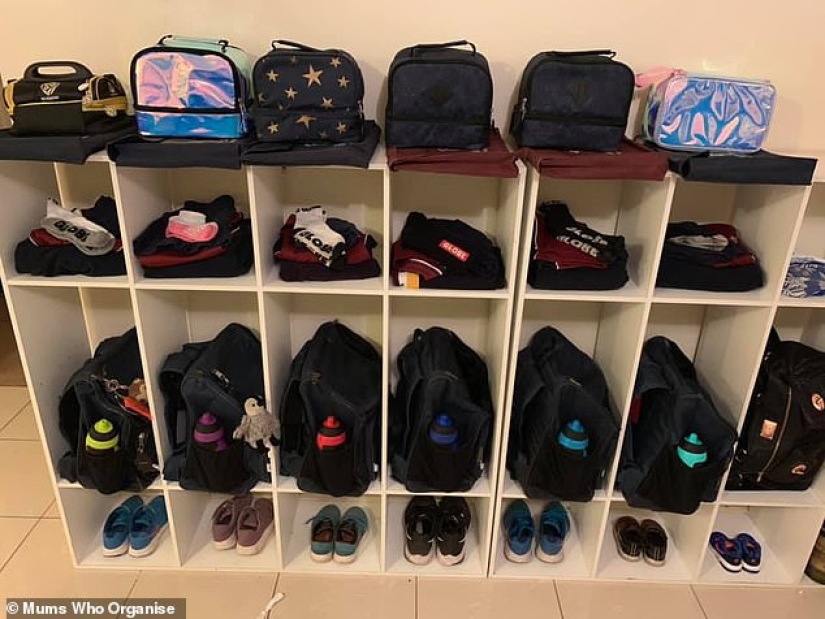 Groups dedicated to organizing order in the house and cleaning have flooded social networks in the last year. They are rapidly gaining popularity, and thousands of perfectionists demonstrate their life hacks that allow you to transform an apartment.
Moms from Australia recently shared photos of the most organized places in their homes on Facebook. All of them are members of the group "Mums Who Organize". From perfect storerooms to even stacks of laundry in closets, from school corners to areas where cleaning supplies are stored — these pictures delight the eye of a perfectionist and inspire you to start putting things in order in your own apartment.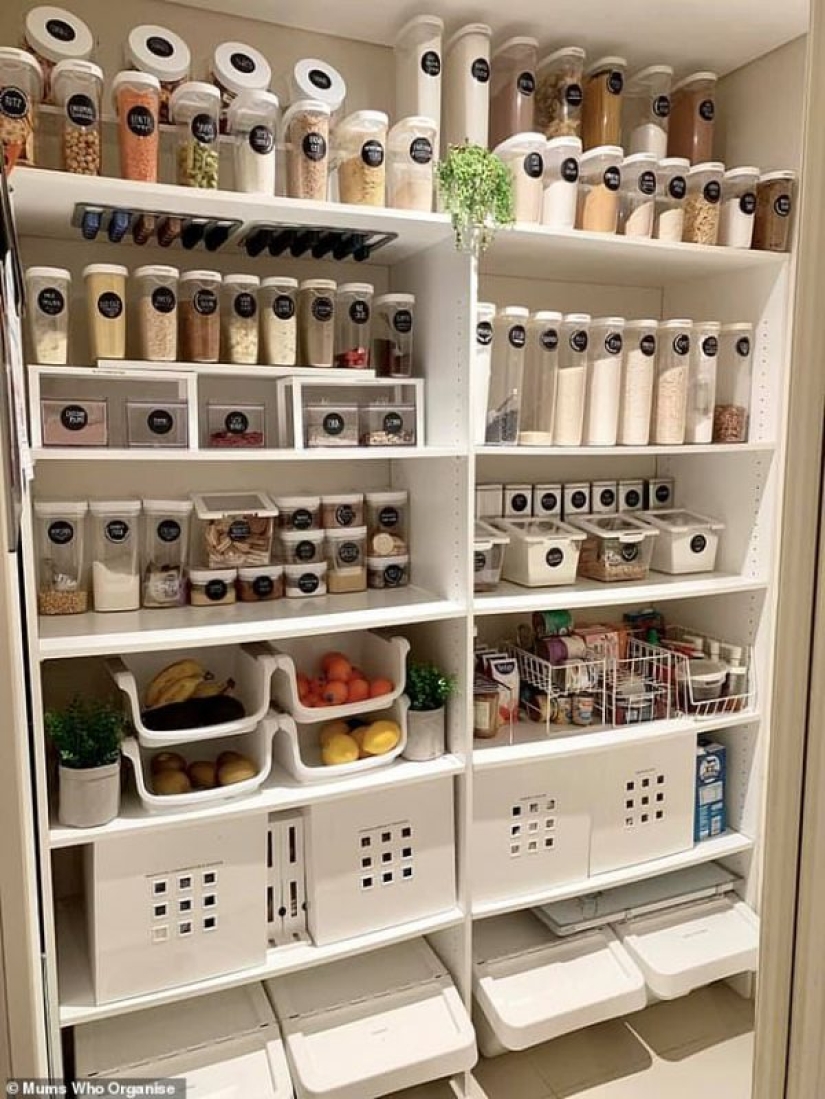 Inexpensive containers and labels on each jar will help save time and space, and all the necessary products will be at hand.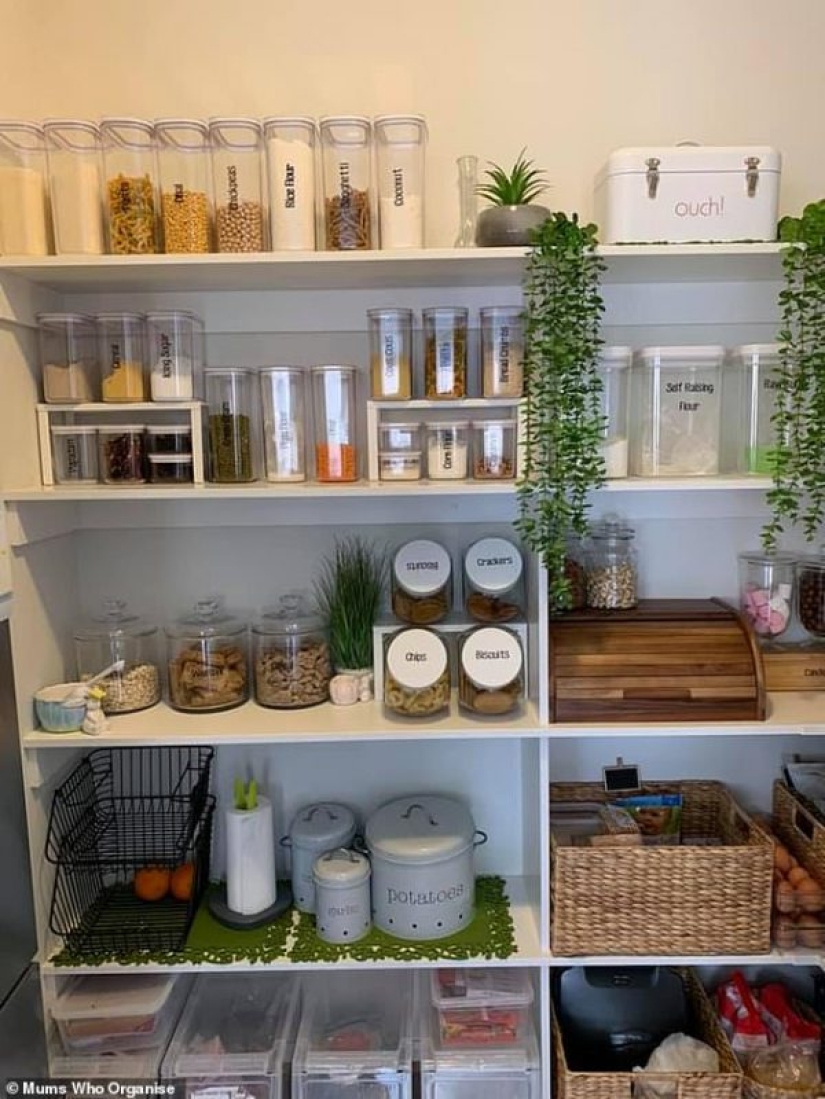 Wicker baskets will not only keep the products fresh, but also decorate the housewife's corner, and bright greenery will cheer up and enliven the kitchen.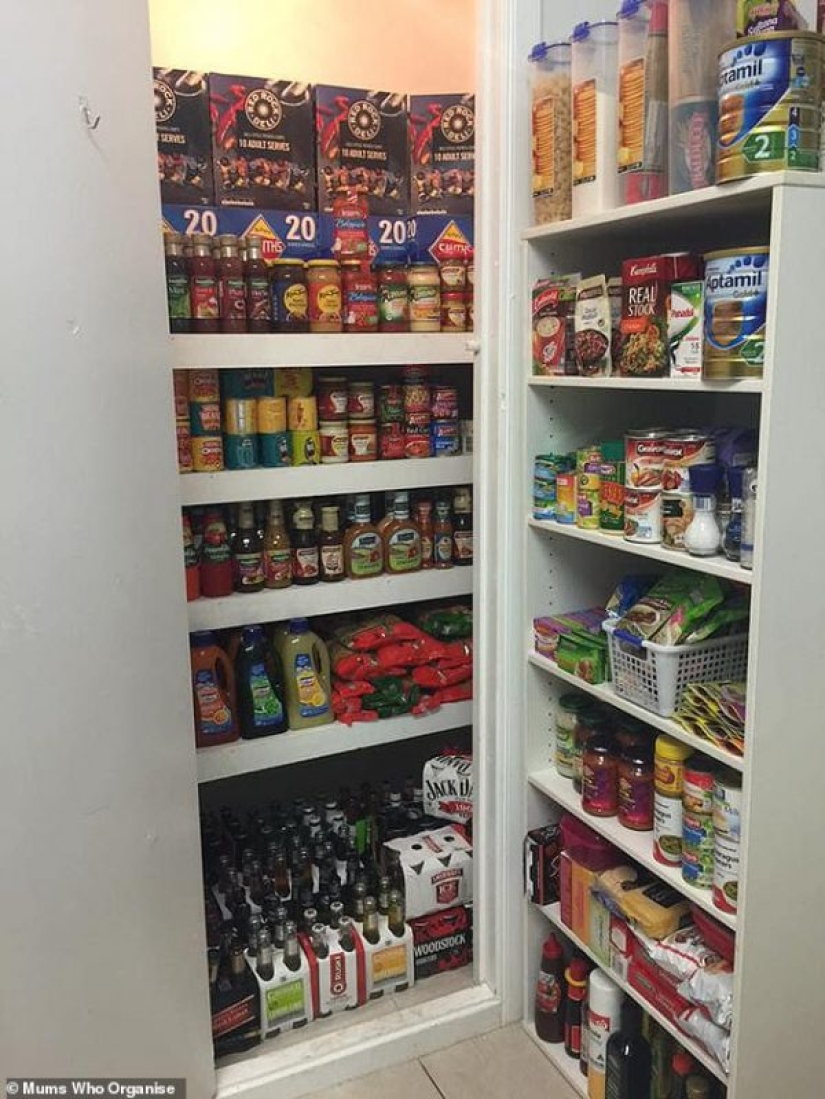 Do you think this is a store? No, this is the usual pantry of a perfectionist mom.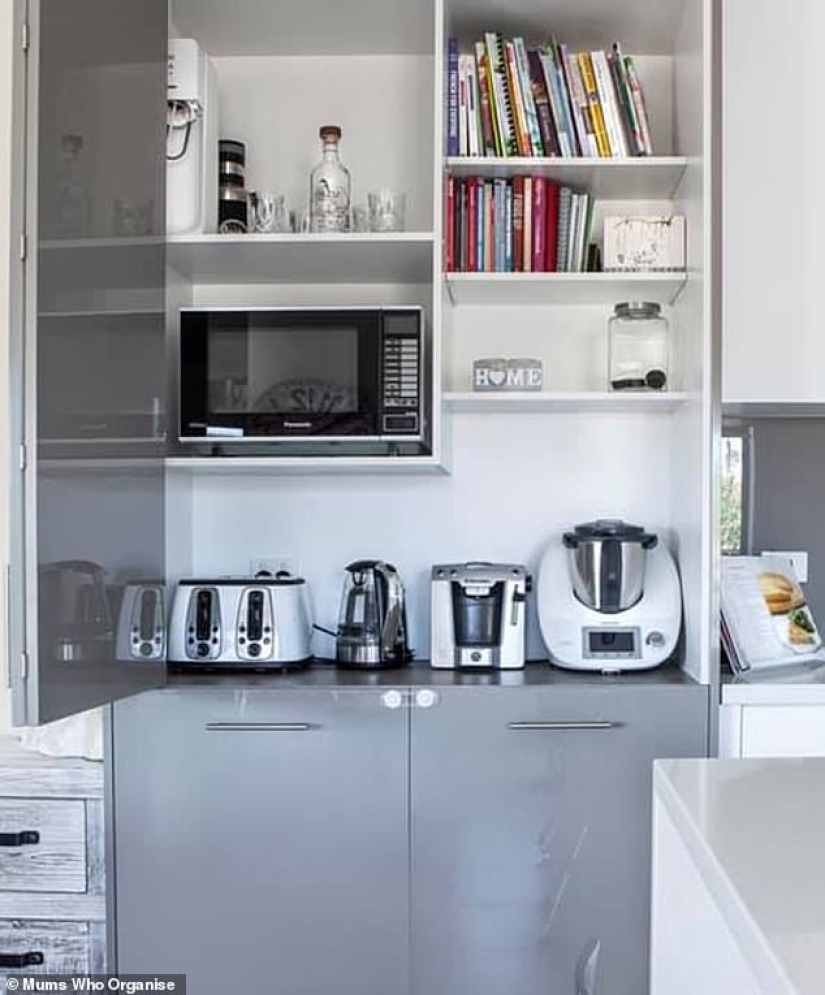 The whole thing is in the closet: behind the doors you can hide everything that the hostess needs, but it is not necessary for others to see.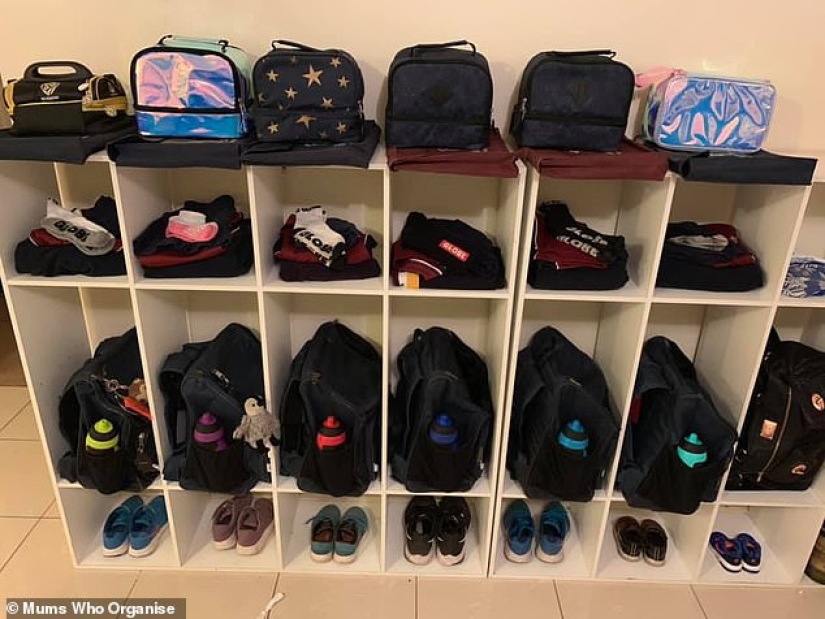 Ingenious simplicity: the mother of eight children organized shelves for their school things.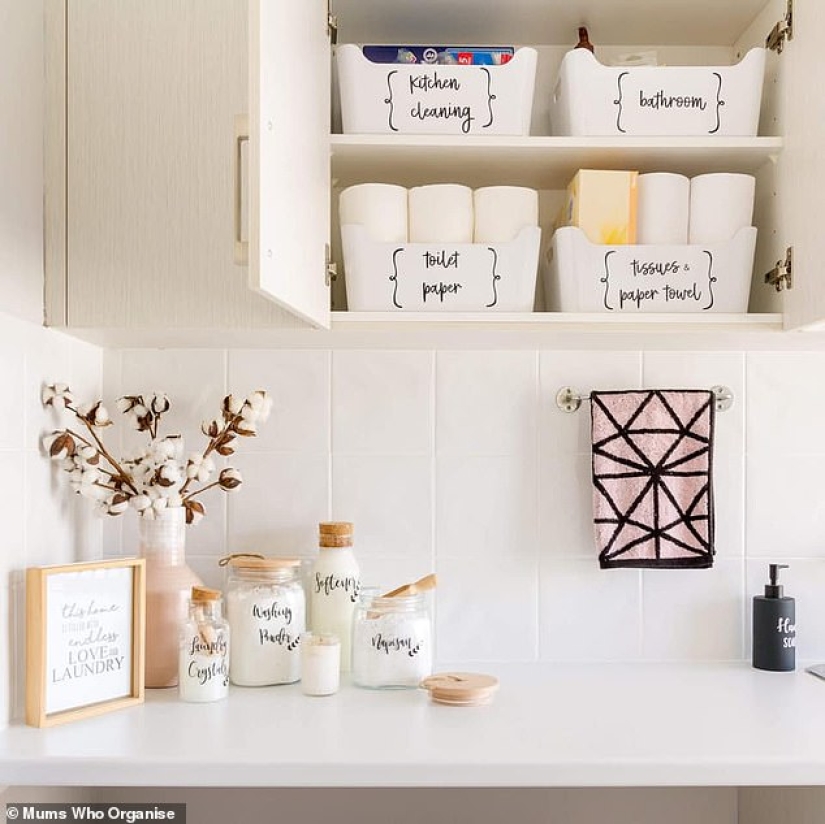 And this is the bathroom where the woman managed to restore order by placing everything in containers.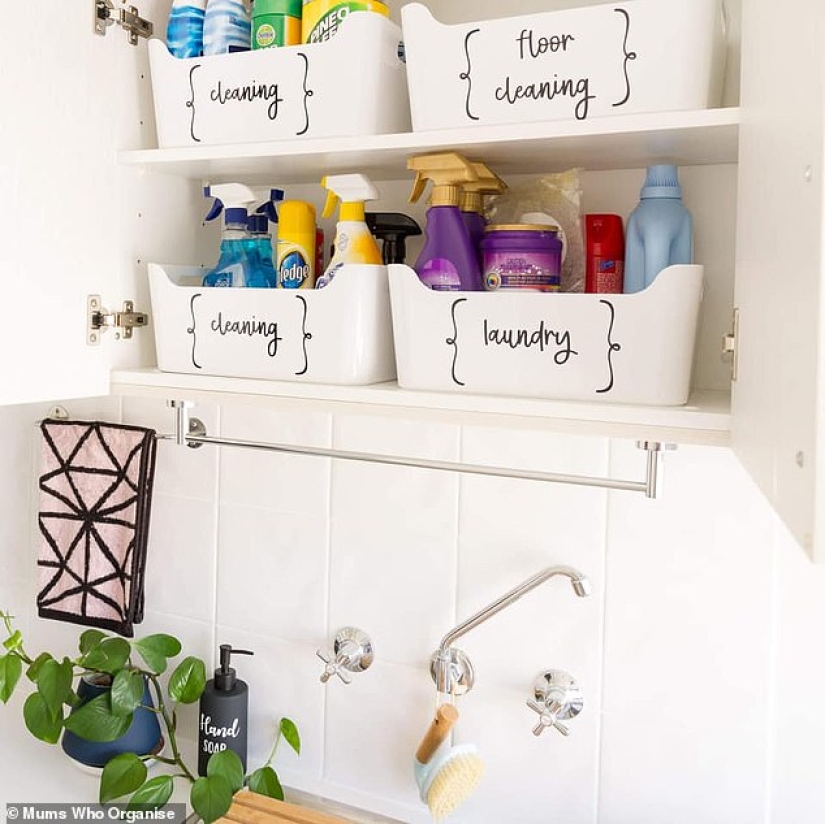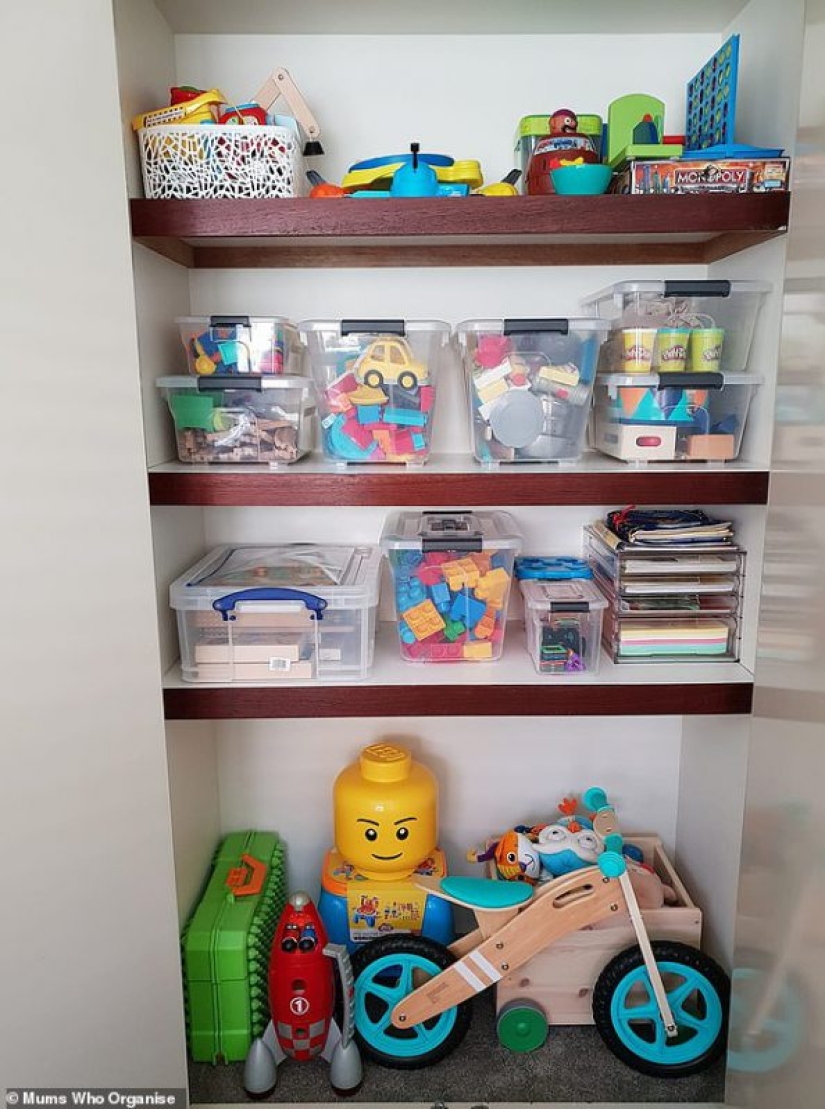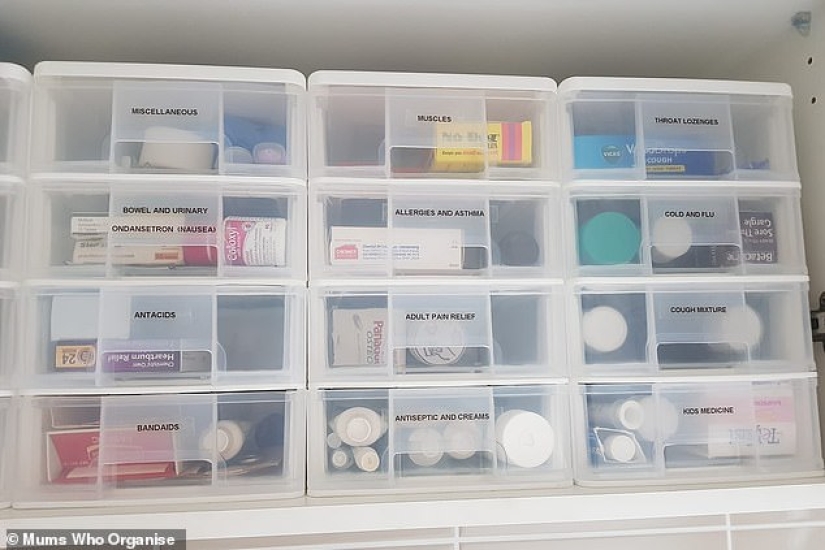 Simple but functional ideas from Australian moms are applicable in any home. Organization and order will help to keep the apartment cozy and clean, and cleaning will be much faster. Living in a space where everything has its place is much more harmonious than chaos, which always brings stress.
Keywords: Facebook | Things | Group | Home | Ideal | Ideas | Kitchen | Moms | Organization | Perfectionism | Order | Cleaning | Photos