An unusual case occurred in the Canadian province of Saskatchewan. There, a young moose broke into a local school and became a star of social networks and local TV channels. A photo with a moose standing in the middle of a school classroom went viral and quickly flew around the Internet. The animal liked the temple of science so much that the police had to use darts with sleeping pills to expel the forest guest.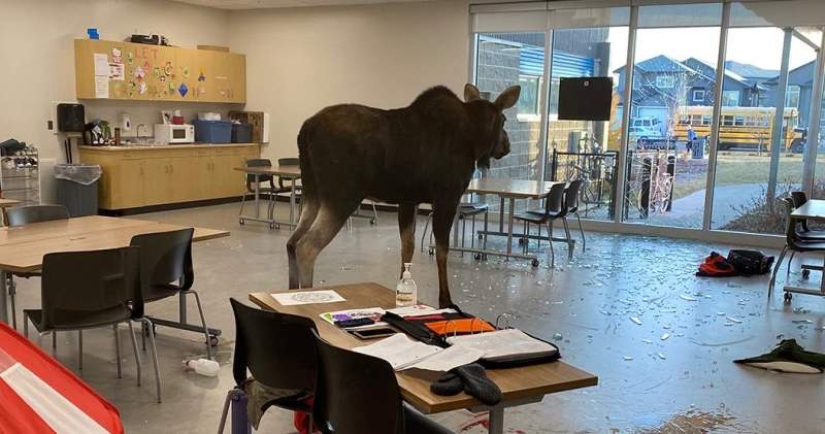 Moose broke into the classroom through the window when there were 14 elementary school students in the room. Fortunately, everything went well — the animal did not show aggression and the teachers took the children out of the classroom without any problems. The moose remained in the room, where he was found in a state of confusion by the police and veterinarians.
Experts reported that the moose is still very young, no older than a year. Most likely, the beast was running about his business and something scared him, forcing him to turn off the route. The moose did not notice that the large window opening of the school window was glazed and broke it.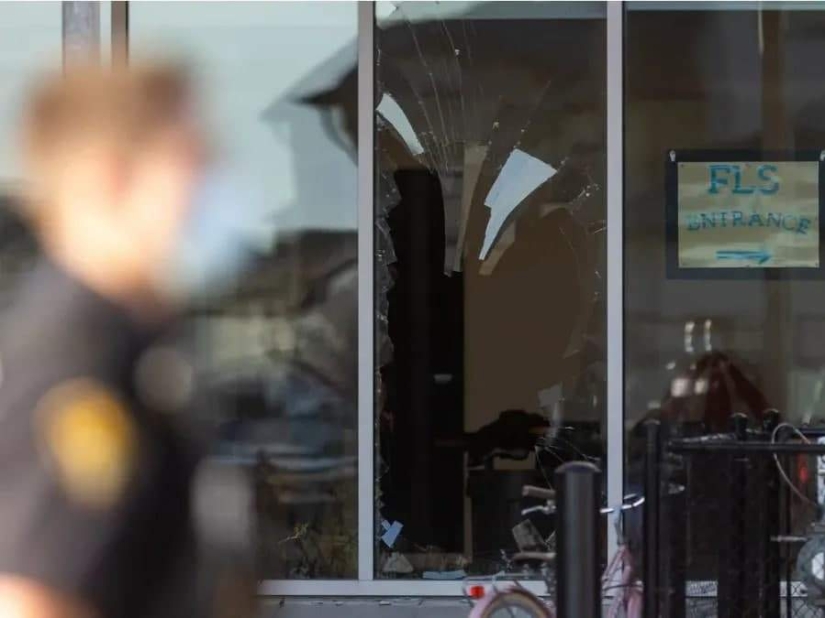 The animal escaped with light cuts and nothing threatens his life and health. It turned out to be quite difficult to expel the moose from school. Police and veterinary officers tried for a long time to expel the animal from the classroom, but did not succeed in this case. So I had to shoot the moose with a tranquilizer dart and wait until he fell asleep.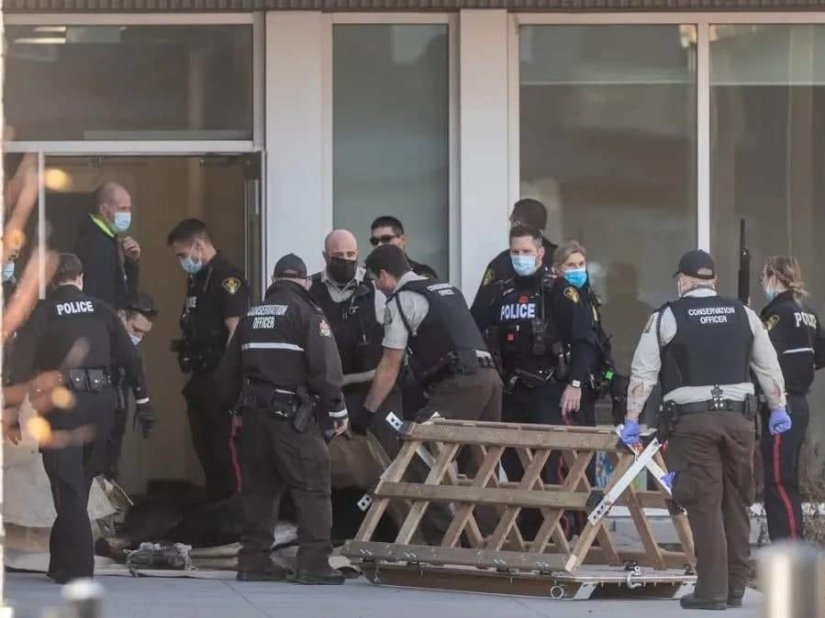 The sleeping moose was dragged out of the school with the help of a specially constructed stretcher. Then she was loaded into a car and taken to the forest. There the forest giant came to his senses and went about his business. On the web, the case caused a wave of jokes, some of which were quite in the spirit of the times. For example, one commentator suggested that the moose was tired of distance learning and therefore came to class.
Moose is not a very pleasant guest, but he is still better than a bear - lover of alcoholic cocktails. It was such a specimen that got into the yard of an American family.