It's never too late to become a mother. Manda Epton from Australia spent 11 years and a lot of money on infertility treatment, but never lost hope of becoming a mother one day. Having reached the age of 50, the woman was still able to fulfill her cherished dream, despite the skeptical comments of doctors. The woman gave birth to two healthy babies, and does not get enough of motherhood in adulthood.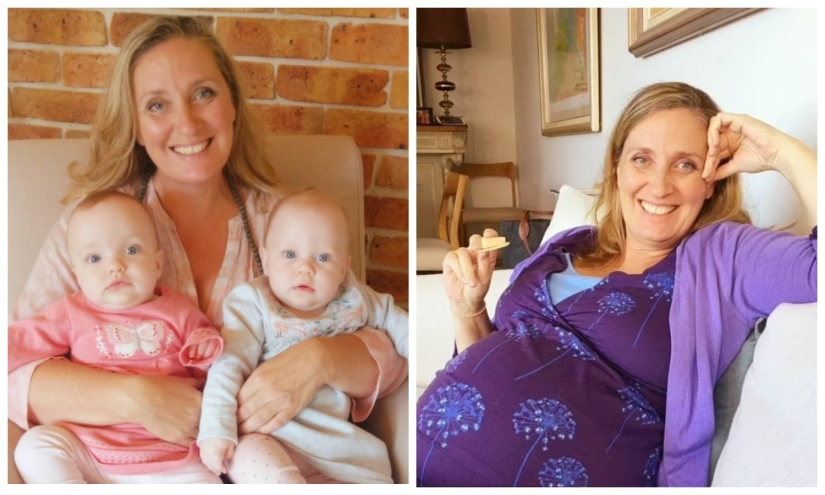 54-year-old Menda lives in Sydney. She spent more than 40,000 pounds (about 4 million rubles) on trying to get pregnant with artificial insemination. In the end, she managed to fulfill her dream and give birth to two wonderful twins. Now the Australian woman enjoys every minute spent with her daughters.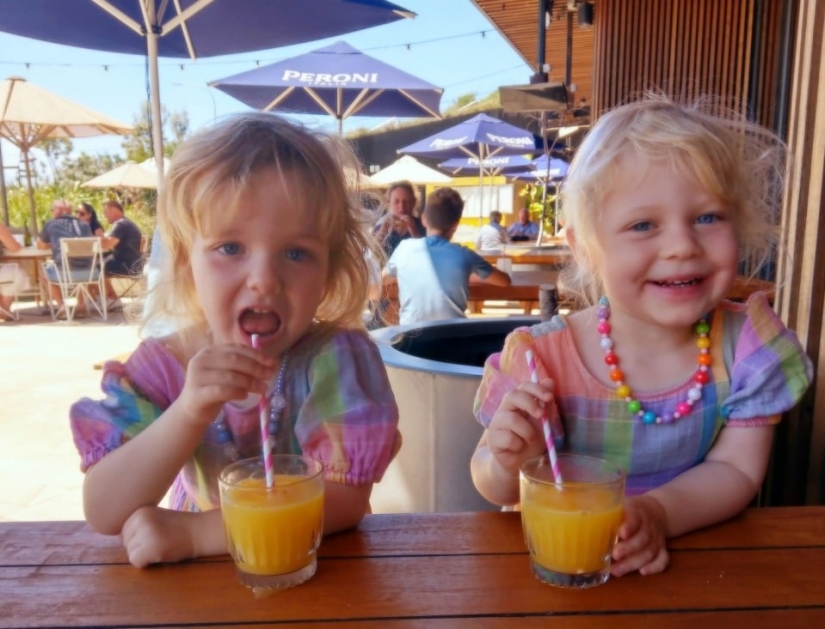 The woman says that motherhood in adulthood encourages her to spend more time with her children, rather than sitting on the phone, as modern young mothers do. They walk a lot together, play in the park and have fun. 
Later motherhood also affected the course of Mendi's pregnancy. For the first five months, she suffered from toxicosis and took various medications to support the body. However, both girls were born completely healthy.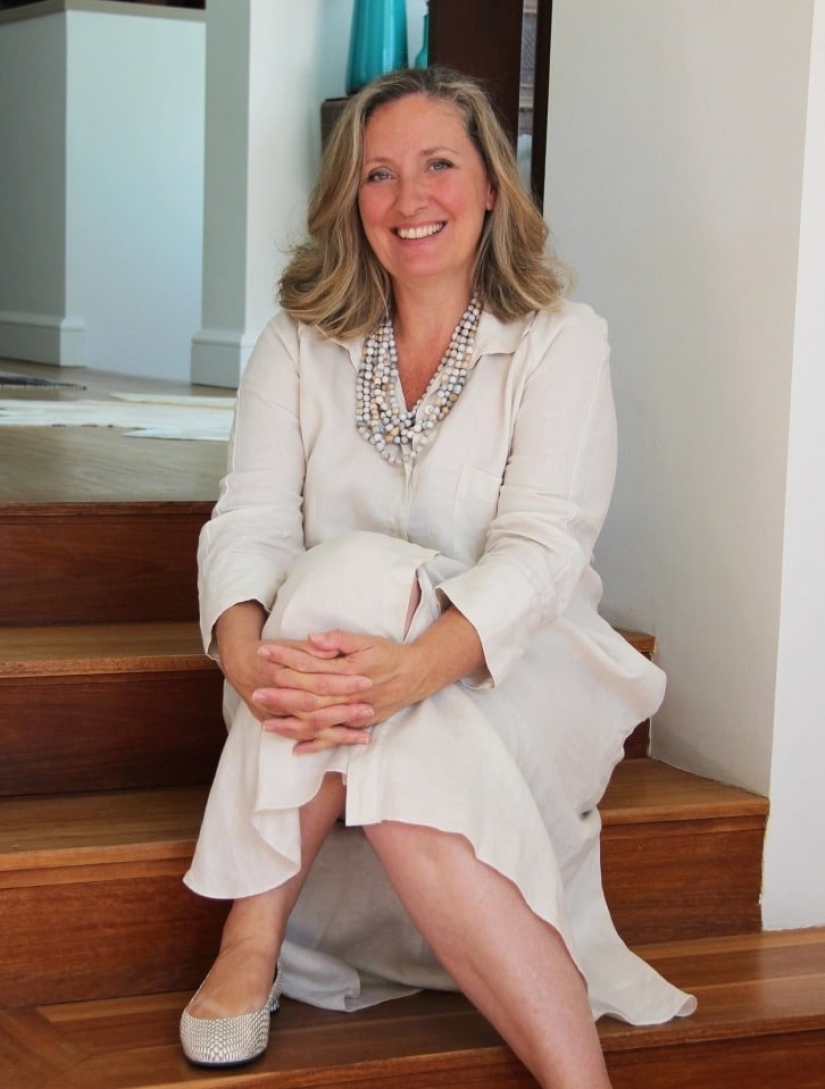 The Australian woman began trying to conceive a child when she turned 39. She tried to find a decent man who could become the father of her children, but she never found one. The woman decided to become a single mother and get pregnant from a sperm donor and an egg donor by artificial insemination.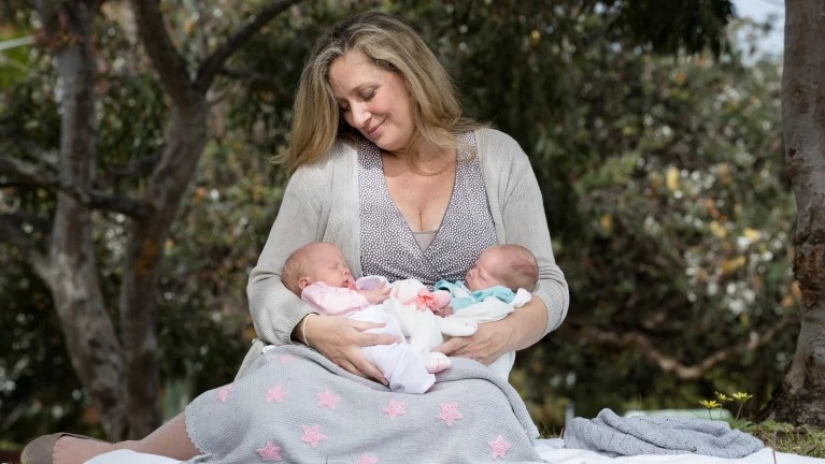 Mendy spent large sums on the services of artificial insemination clinics. Some doctors advised her to give up the idea of becoming a mother after 43 years, but the woman did not give up on the way to the dream. She underwent two and a half cycles of artificial insemination, and she was not allowed to undergo the third due to ovarian hyperstimulation, which led to an overreaction to hormones.
The woman got pregnant twice, but she had miscarriages at 8 weeks. After that, Menda underwent a course of infertility treatment, which included 13 drugs, but she lost the child for the third time. Despite this, she did not lose hope.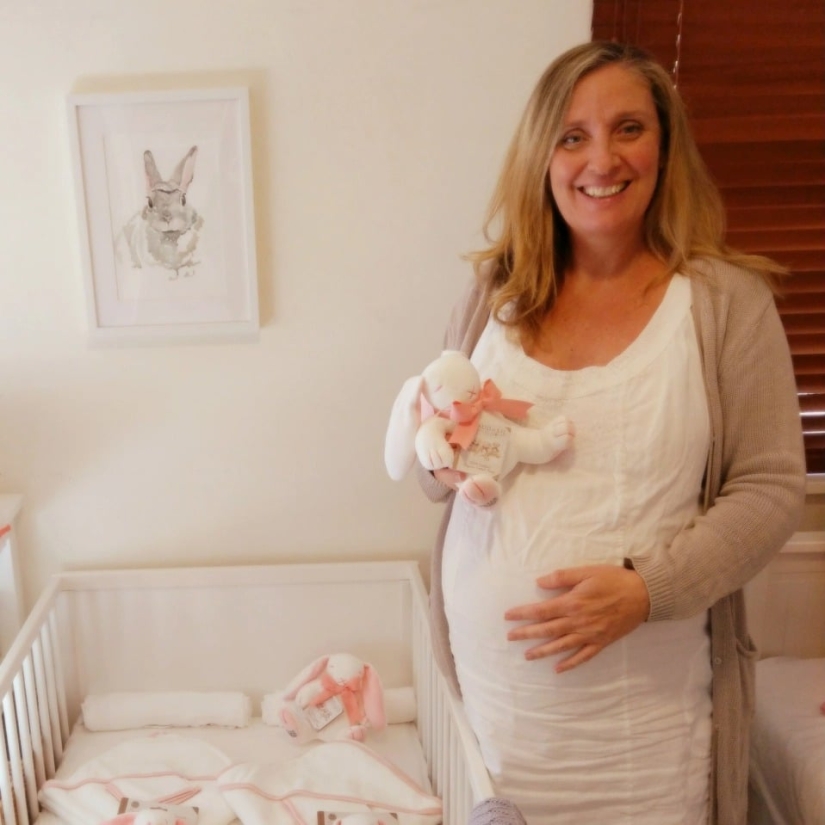 In 2017, an Australian woman went to Cape Town, where she was planted with a double donor embryo. As a result, Menda finally successfully became pregnant with twins. The egg donor was a woman from South Africa, and the sperm donor was a man from Denmark. The expectant mother spent 8,100 pounds (about 810,000 rubles) on clinic services.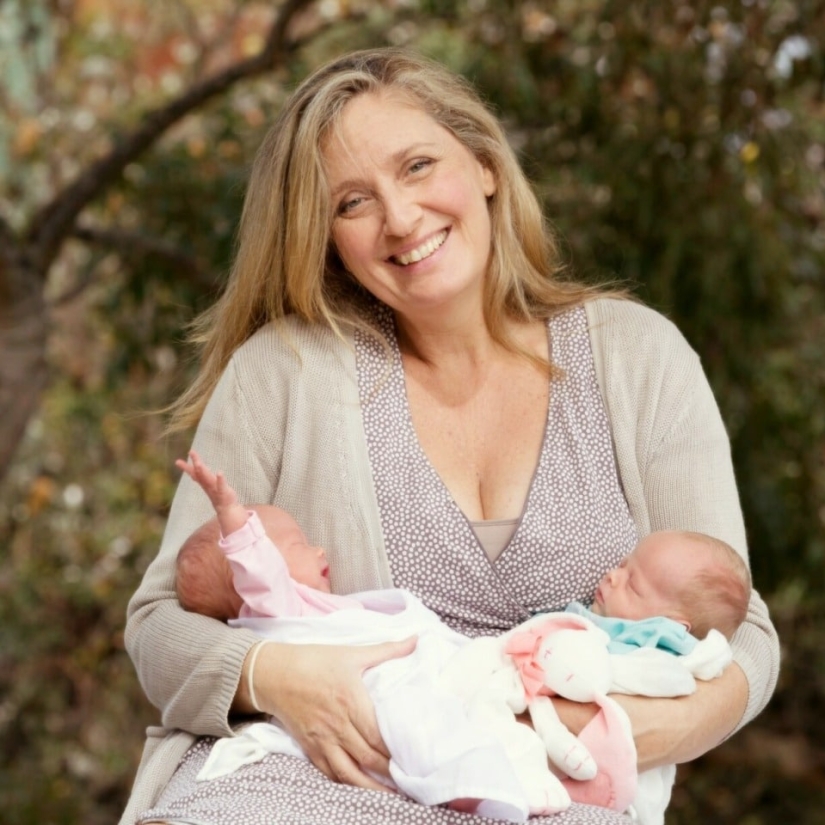 Fortunately, this time everything worked out: the pregnancy was quite difficult, but everything ended successfully. In August 2018, wonderful twins were born. 
To spend more time with her daughters, Menda started her own business. She became a fashion designer. A woman sews baby blankets and soft toys made of natural organic cotton. The Australian woman spares neither time nor money spent on the way to motherhood, and calls herself the happiest mom in the world.
Meanwhile, another Australian woman took the sperm of her deceased boyfriend 24 hours after his death, and a year later is expecting a child from him. She hopes that the baby will be like his late father.