Those who love luxury and chic, will love the British mini-hotel. Royal van with two bedrooms, two bathrooms, living room and kitchen are already available for booking. Stunning interior with gold, red velvet and great décor will impress even the most discerning travelers. The price of stay the hotel is quite affordable: from 159 pounds (about 16 000) for three nights.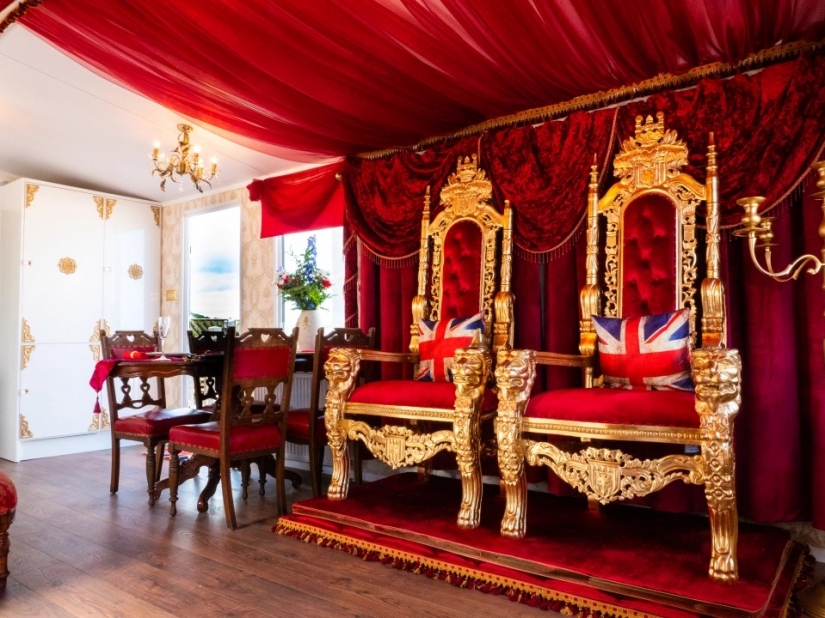 Taste the Royal life now can anyone. In Yorkshire, has opened mini-hotel on wheels, filled with glamor, glitter and beauty. Van with inspirational interiors is located in the Park for camping Parkdean in Keyton.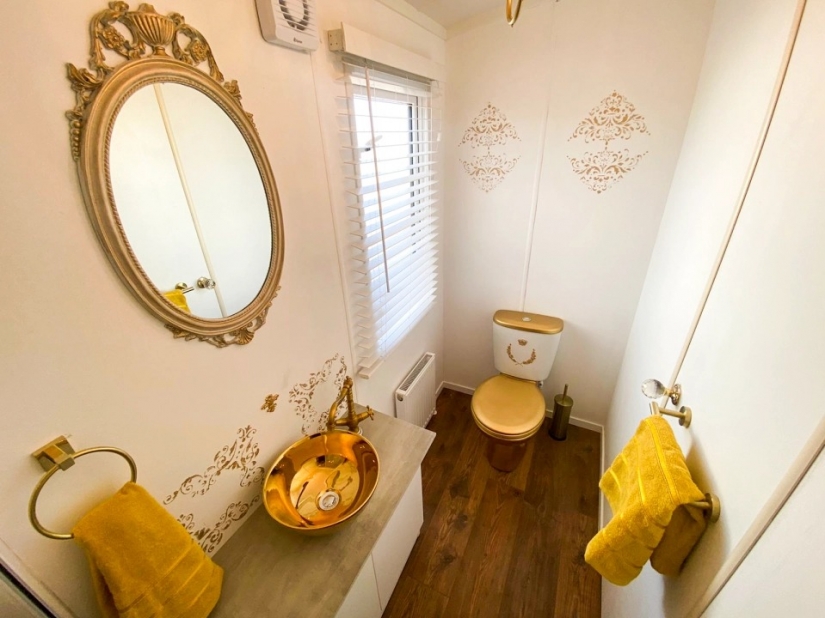 Royal van has two bedrooms, two bathrooms, kitchen and living room.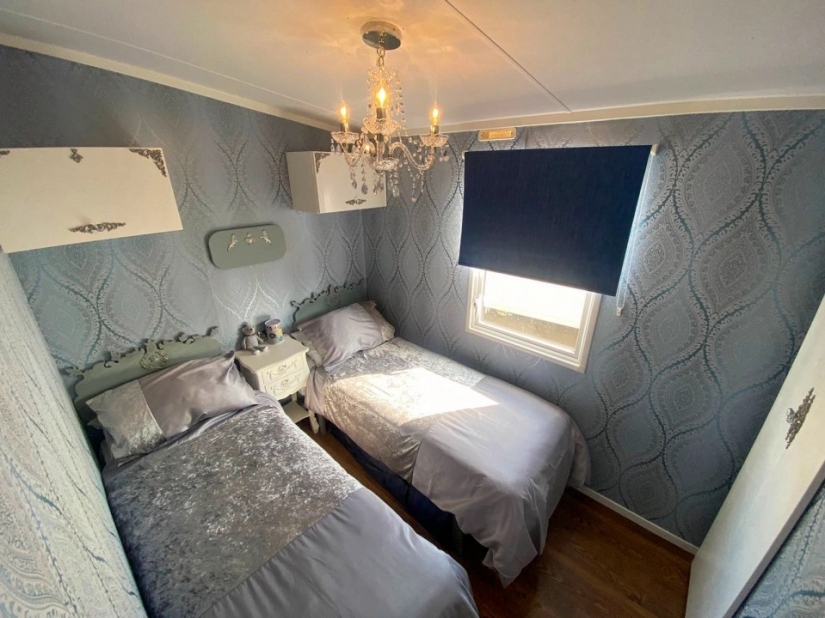 Each room is decorated with luxurious chandeliers, and the bathrooms have gold-plated toilets and wash basins.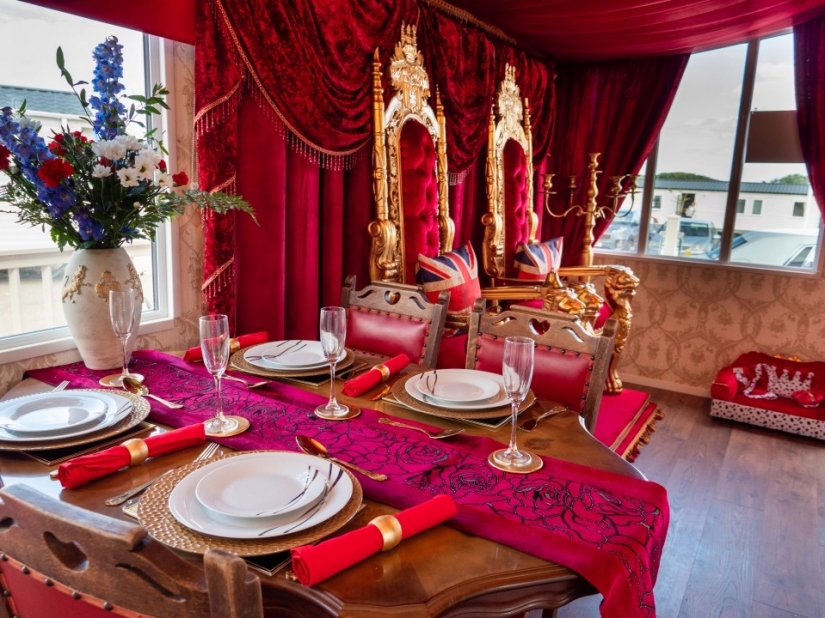 The living room has two thrones, covered in red velvet and decorated with carving and gilding.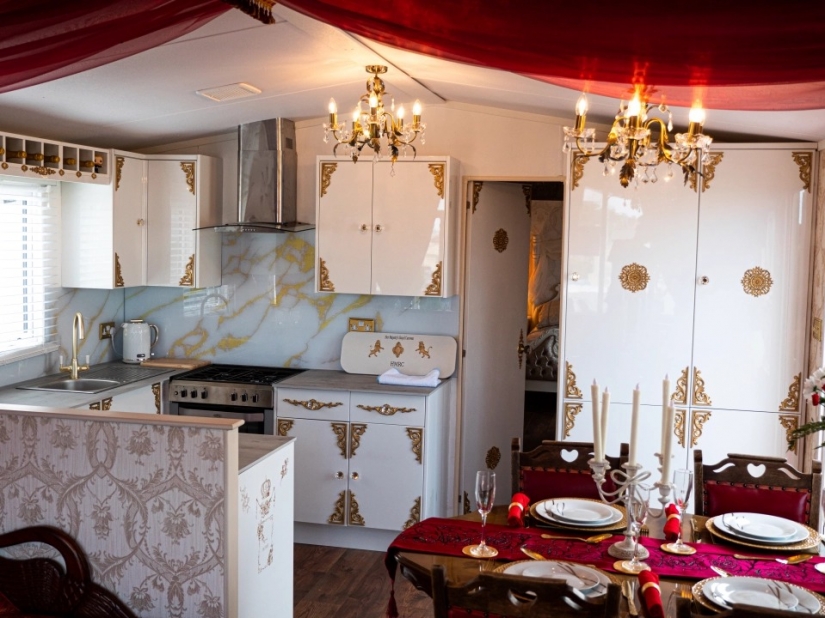 White kitchen decorated with Golden elements and a ceiling of red silk.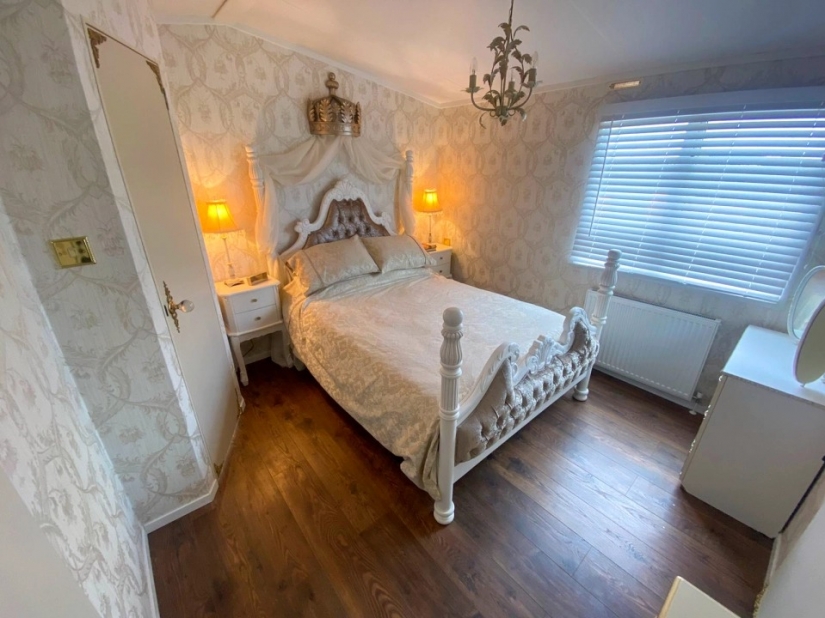 The master bedroom has a gorgeous four-poster bed, adorned with a crown. The other room has two single beds.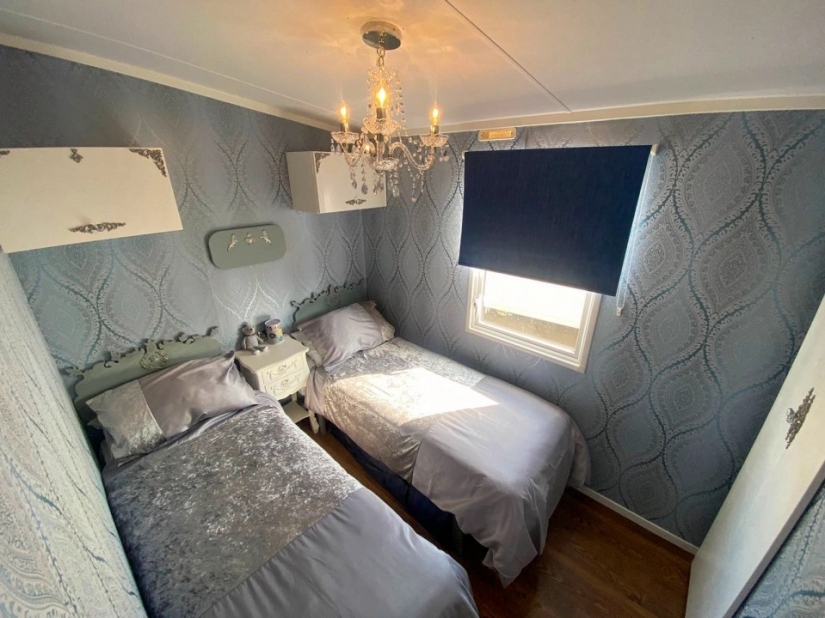 Royal luxury are quite cheap: three nights costs from £ 159 (about 16 000). The owners of the mini-hotel are hoping that their Royal van will be very popular among lovers of nature and luxury.
Keywords: United Kingdom | Guests | Hotel | Decor | Gold | Interior | Yorkshire | Queen | Vacation | Luxury | Tourists | Jewelry | Van | Chic