Sometimes watching a movie and think, "Wow, what a huge actor!". Tall, muscular... to Take the same Jason Momoa or Dwayne "the Rock" Johnson. But it turns out that even in the world of show business there are people much bigger than them.
To verify this it is enough to see a selection of photos where the giants stand side by side with... even more giants!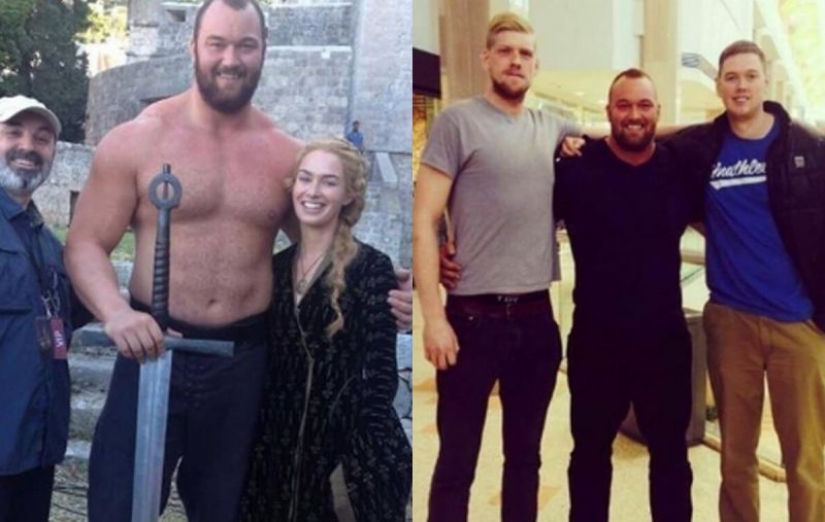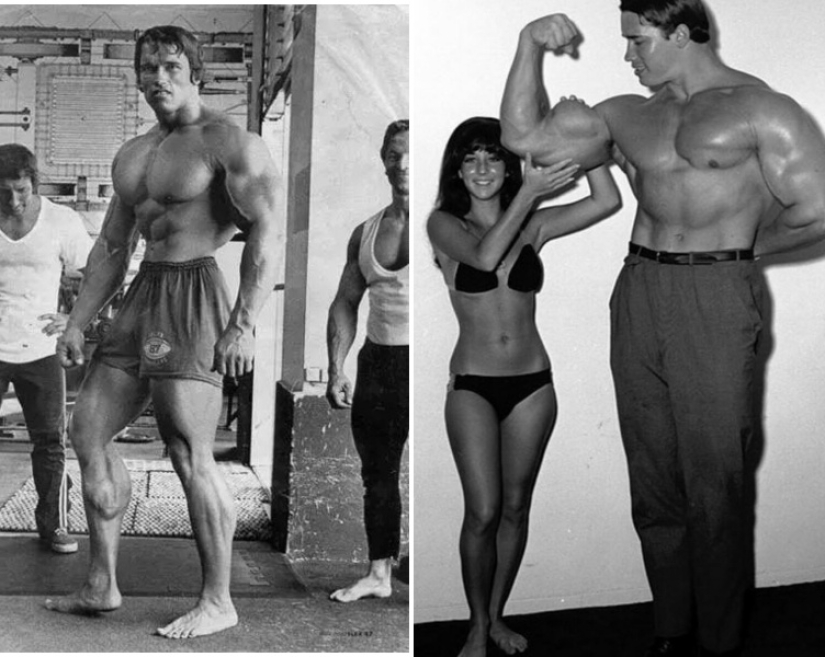 Young Arnold.
And again Arnold (height 180 cm) near Wilton Norman Chamberlain (left, 216 cm) and Andre the Giant (right, 210 cm 255 kg).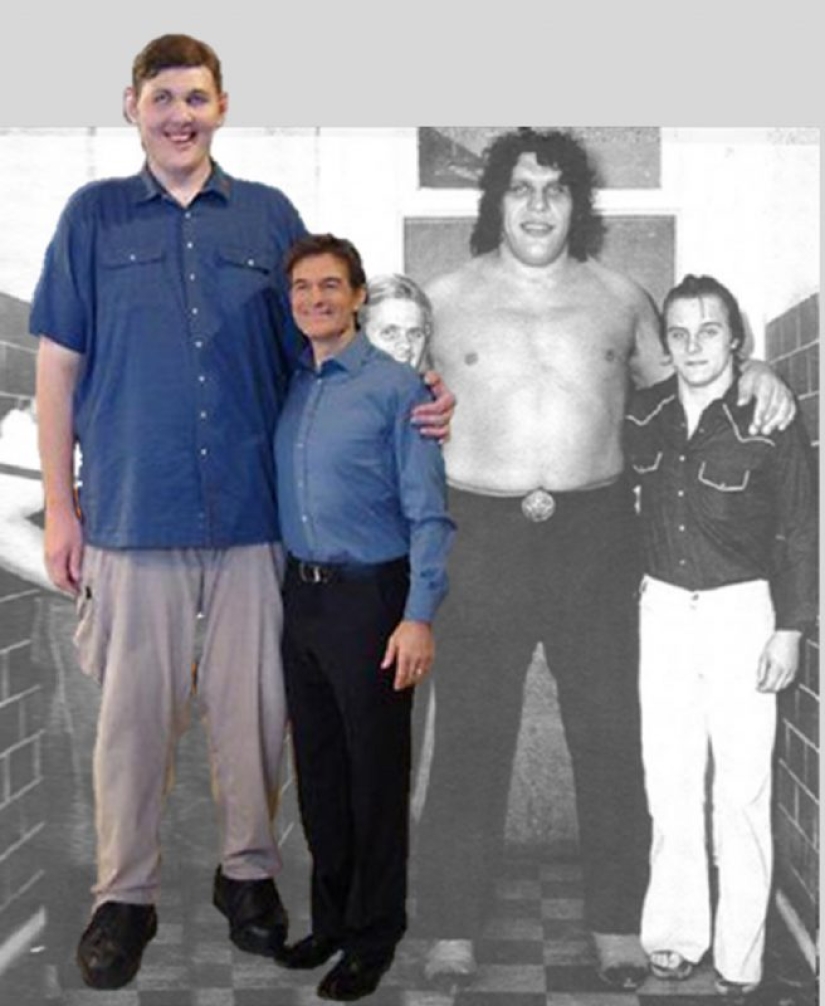 And looks at the background of Andre the Giant Igor Vovkovinskiy (235 cm).
Jason Momoa with bodyguards. Hmm, someone who protects?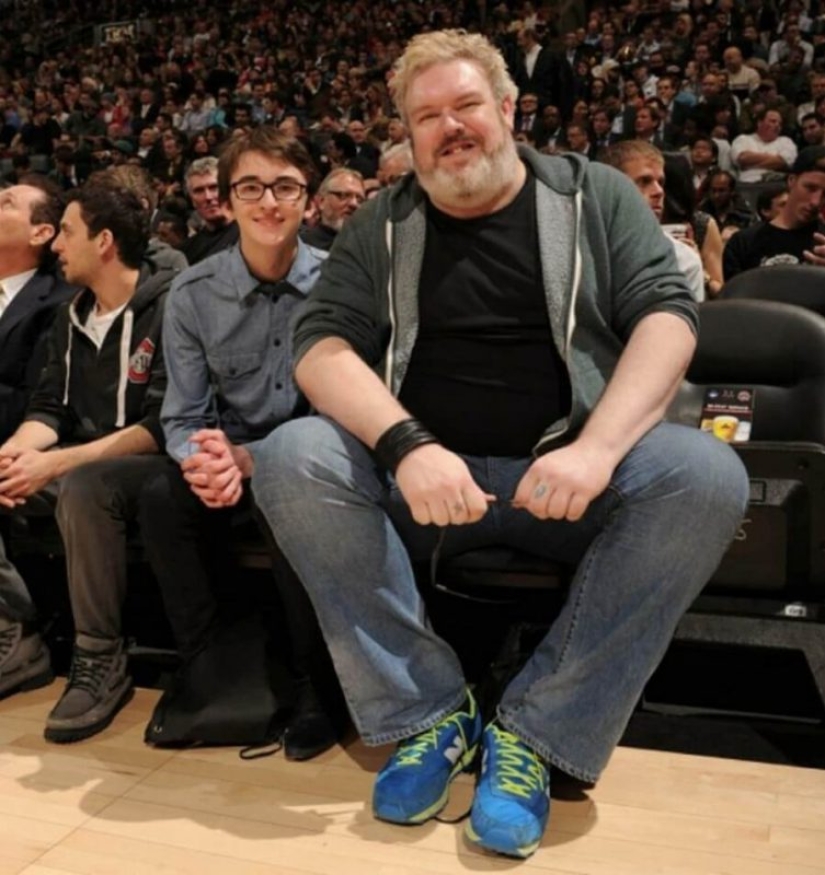 Kristian Nairn (Hodor) (210) and Isaac Hempstead-Wright (bran).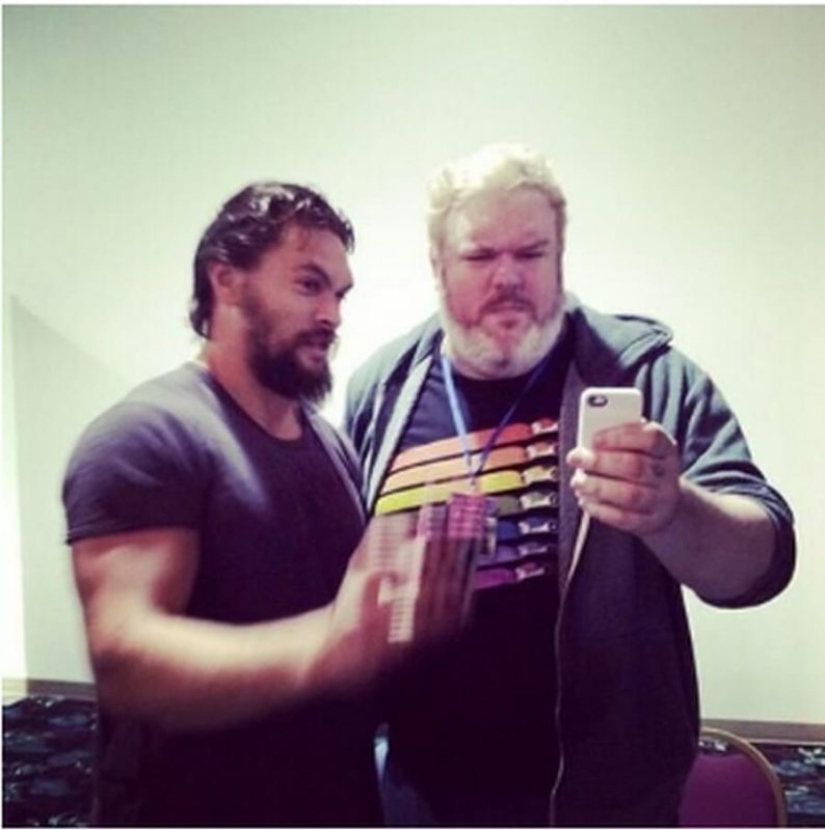 Momoa and Nairn. Here one must make a perfect selfie.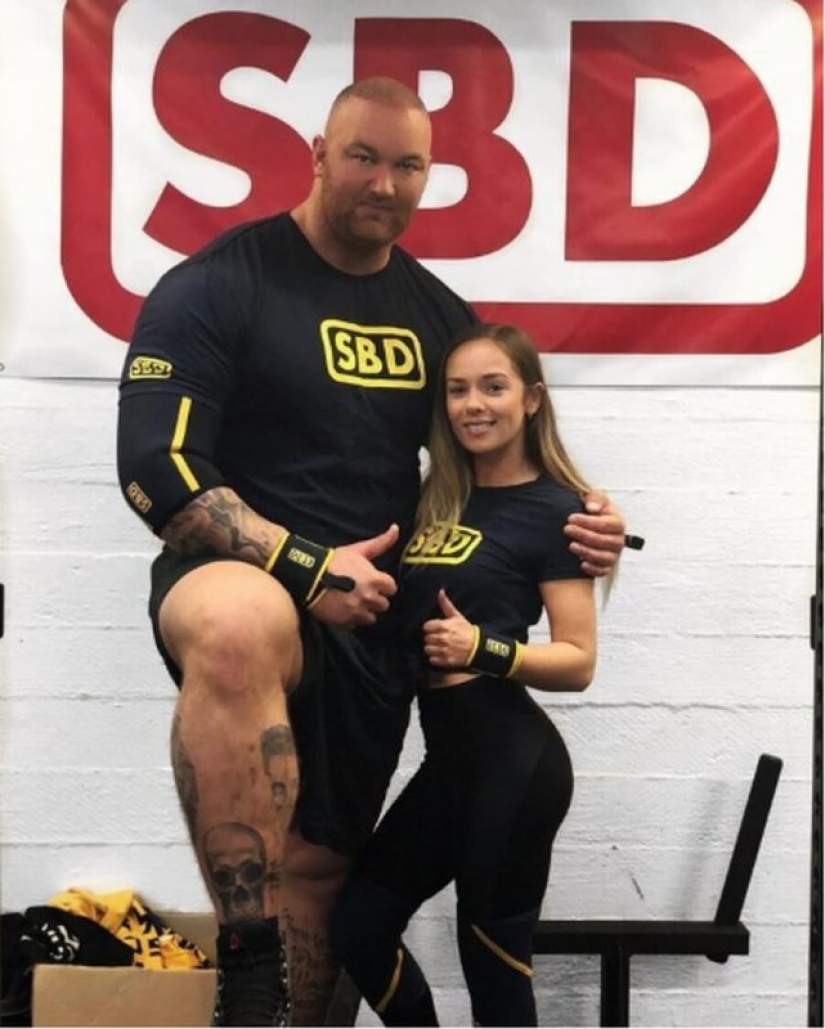 Another hero of "Game of thrones" Hafthor Björnsson (the Mountain). Growth 206 cm, weight — 200 kg. it is Difficult to imagine that once he was a skinny guy.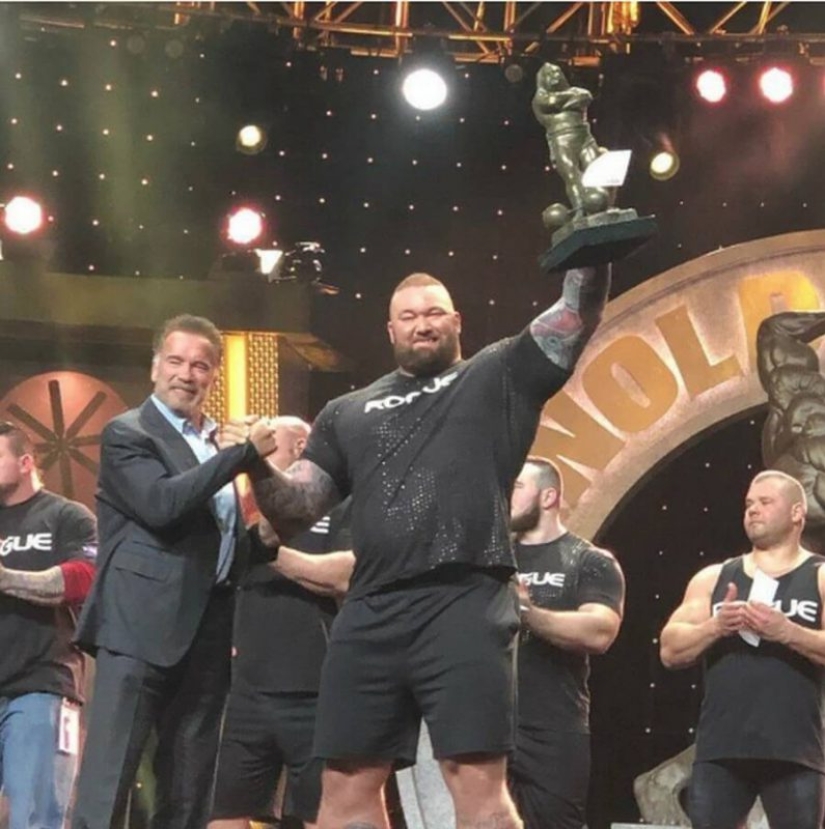 Old Arnie in the background looks not so great.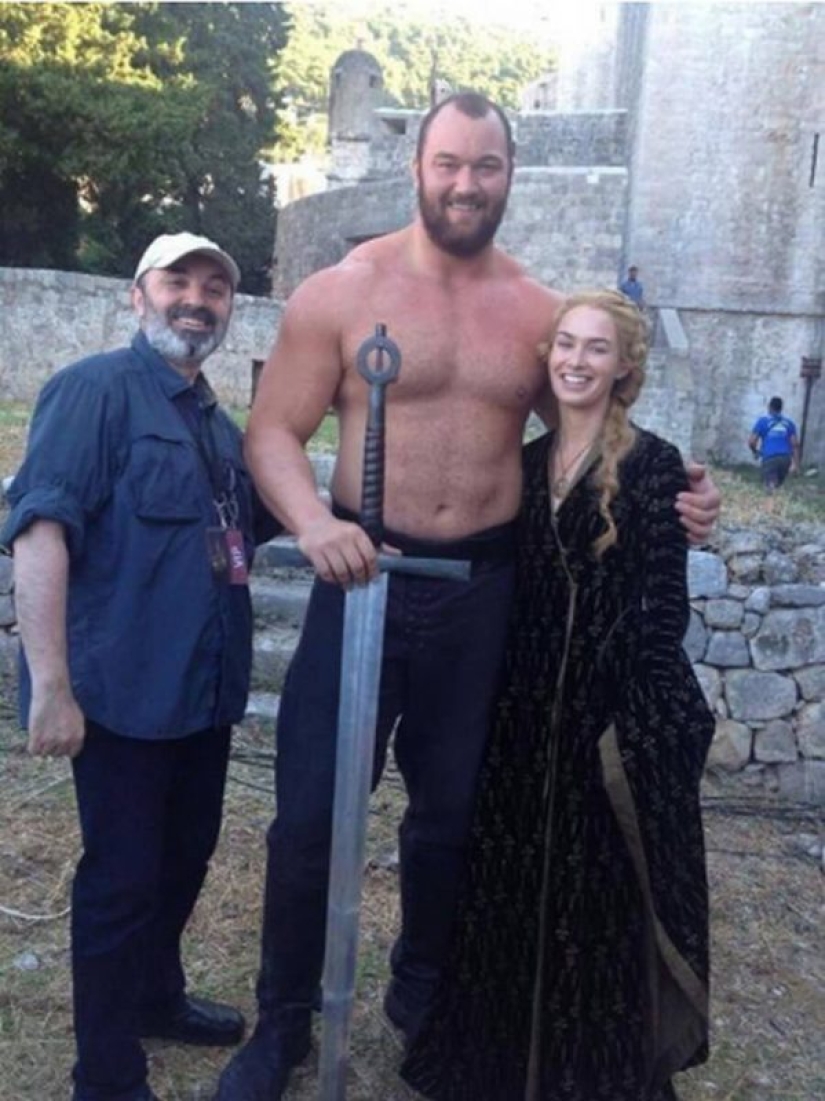 And Cersei Lannister from a strong and brutal warrior turns into a fragile, defenseless woman little one.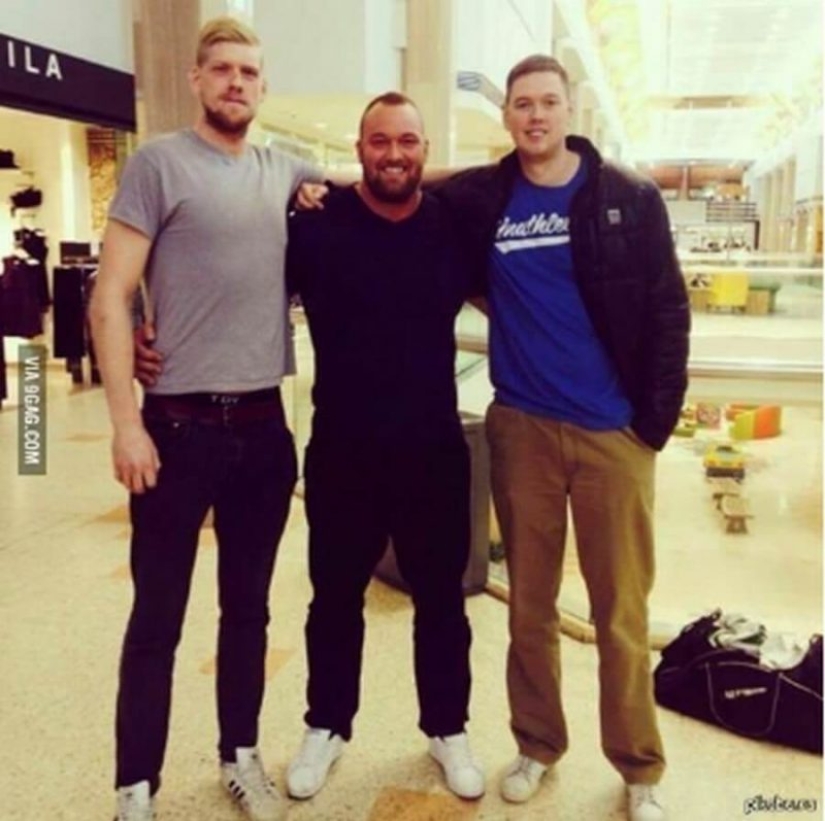 But next to the basketball team of Iceland Björnsson himself looks like the average man, although his height, we recall, is more than 2 meters!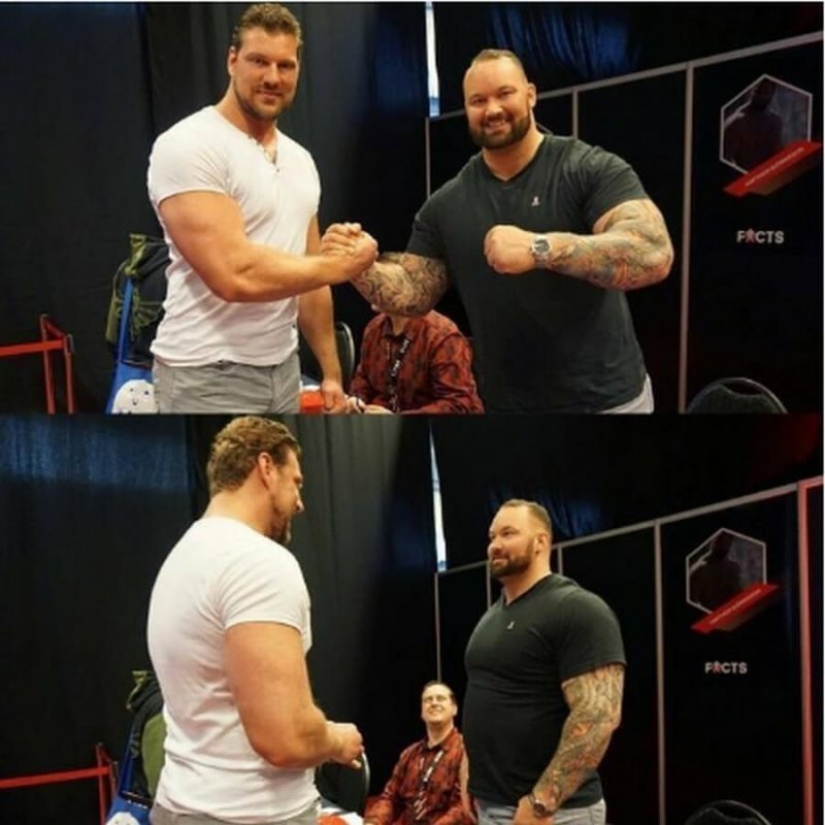 Mountain and Dutch bodybuilder Olivier Richters (218 cm).
He is to compete in bodybuilding.
And in the cafe... This photo has long been meme-ing.
Olivier Richters in a crowd of people.
Bodybuilder Martin Ford (right).
Now: Martin Ford near Richerson.
Oops, and here is our invincible giant with Robert Antonio Zwaan.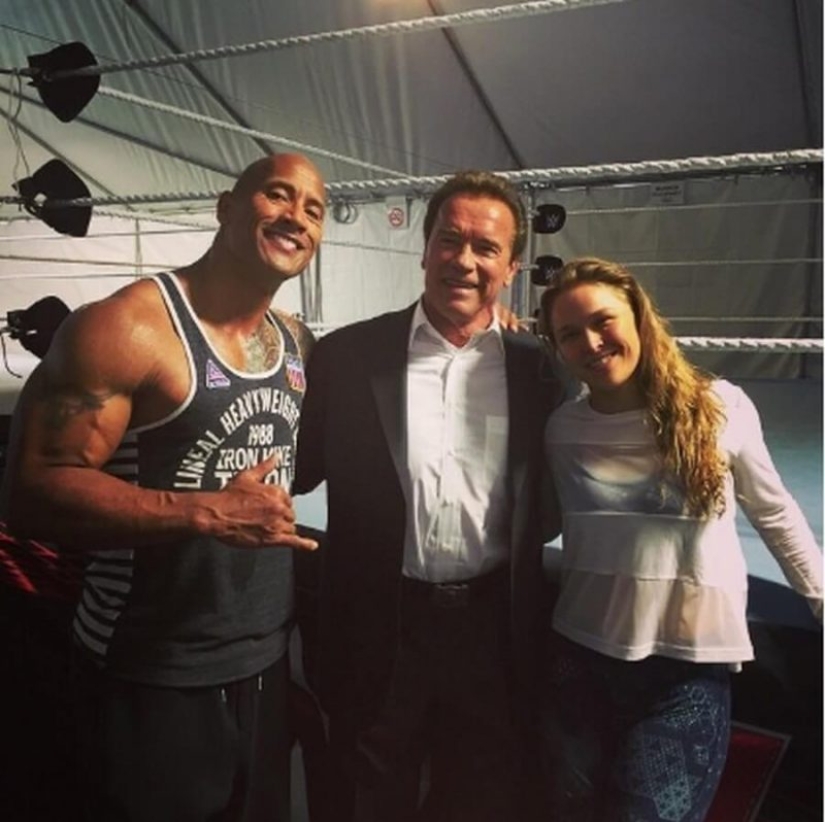 Dwayne "the Rock" Johnson against Arnold Schwarzenegger.
And again Duane, but next to Shaquille O'neal (right).
Shaquille O'neal and Kevin HART. The recent growth of 163 centimetres.
But Shaq with basketball player Yao Ming (228 cm).
Yao Ming and the girl from Playboy.
And look at the background of Yao Mina giants-the players, such as those that stood near the Mountain.
Yao Ming in the crowd.
But they will never have each other to look!
Yao and another giant sun Ming Ming (238 cm).
The rock in the background looks more like "stone".
Basketball player ENES Kanter (211 cm) with fans.
And again next to Kanter ENES Sultan Kesen (251 cm).
All next to Robert Wadlow — the tallest person in history (272 cm).
Keywords: Tall | Height | Funny | Star | Contrast | Selection | Growth | Comparison | Pictures | Hafthor Björnsson | Show business
Post News Article