We have repeatedly published stories of the miraculous transformation of people who suddenly realized that it was time to lose weight, as excess weight threatened their health. The truth is that such changes require hard work. It can be so hard that you can't do without support. Therefore, we suggest that you look at these couples and families who decided to lose weight together, and be inspired by their example: without each other, they would not have achieved such amazing results.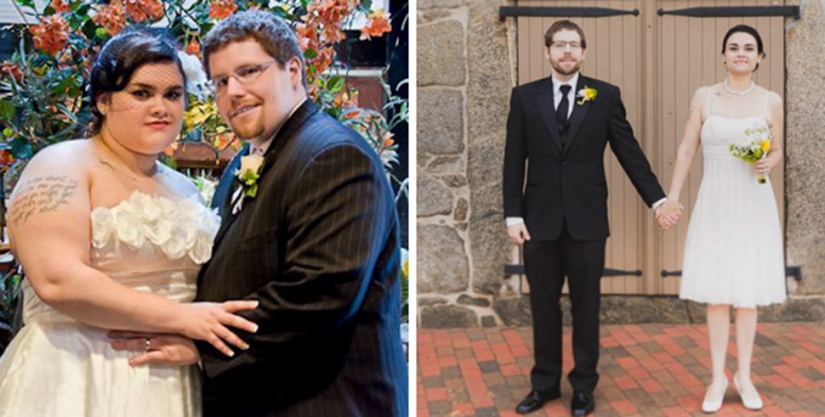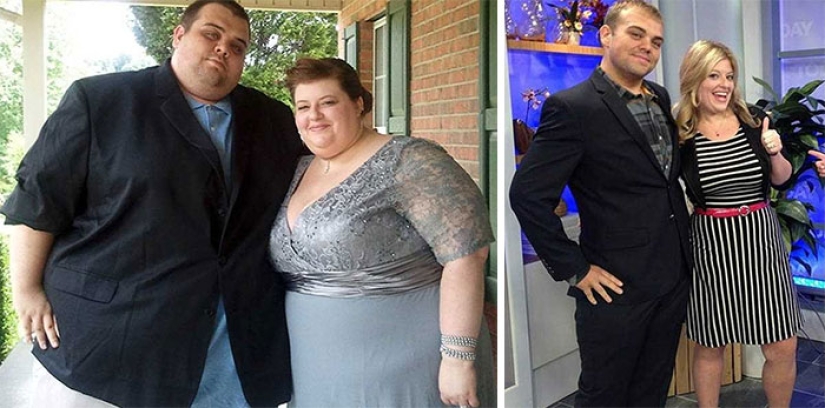 This couple from the state of Tennessee for two lost 244 kg.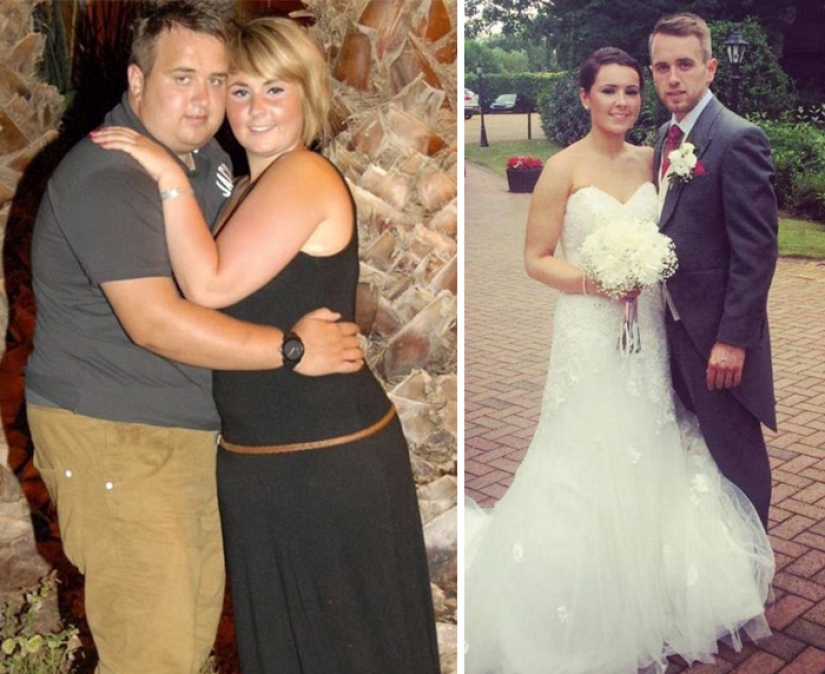 The couple dropped 60 kg for the wedding.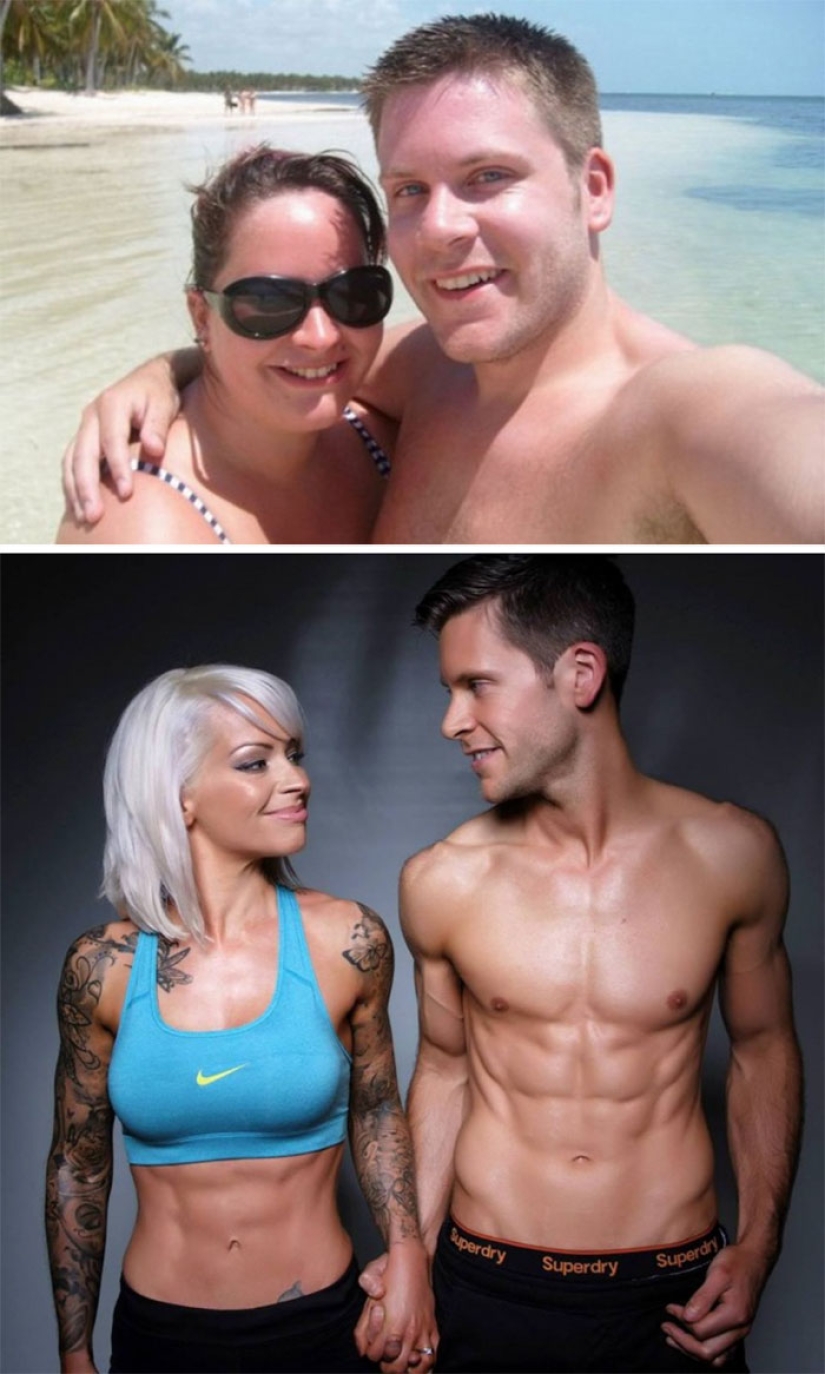 They refused to marry until they were in good shape, and after five years they did.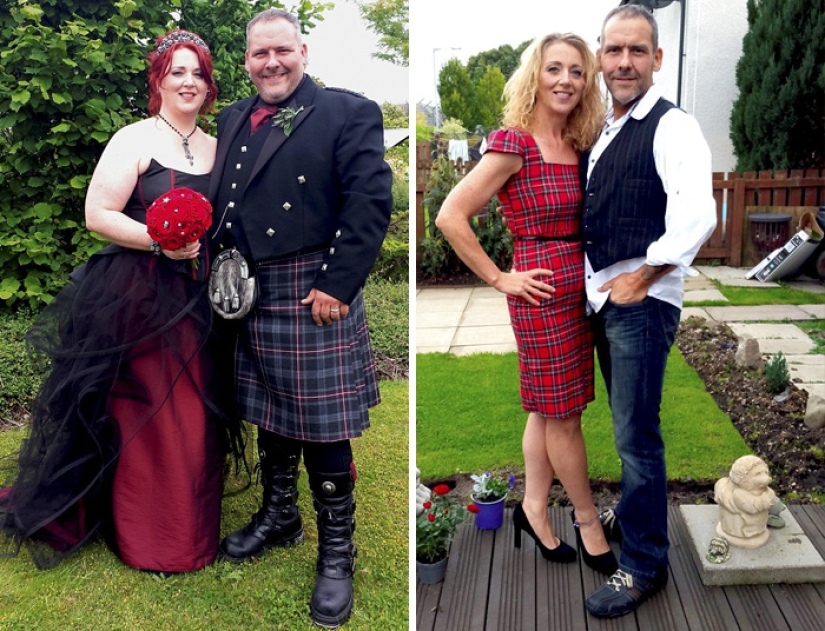 Mark lost weight from 136 to 79 kg, and his wife-from 96 to 57 kg.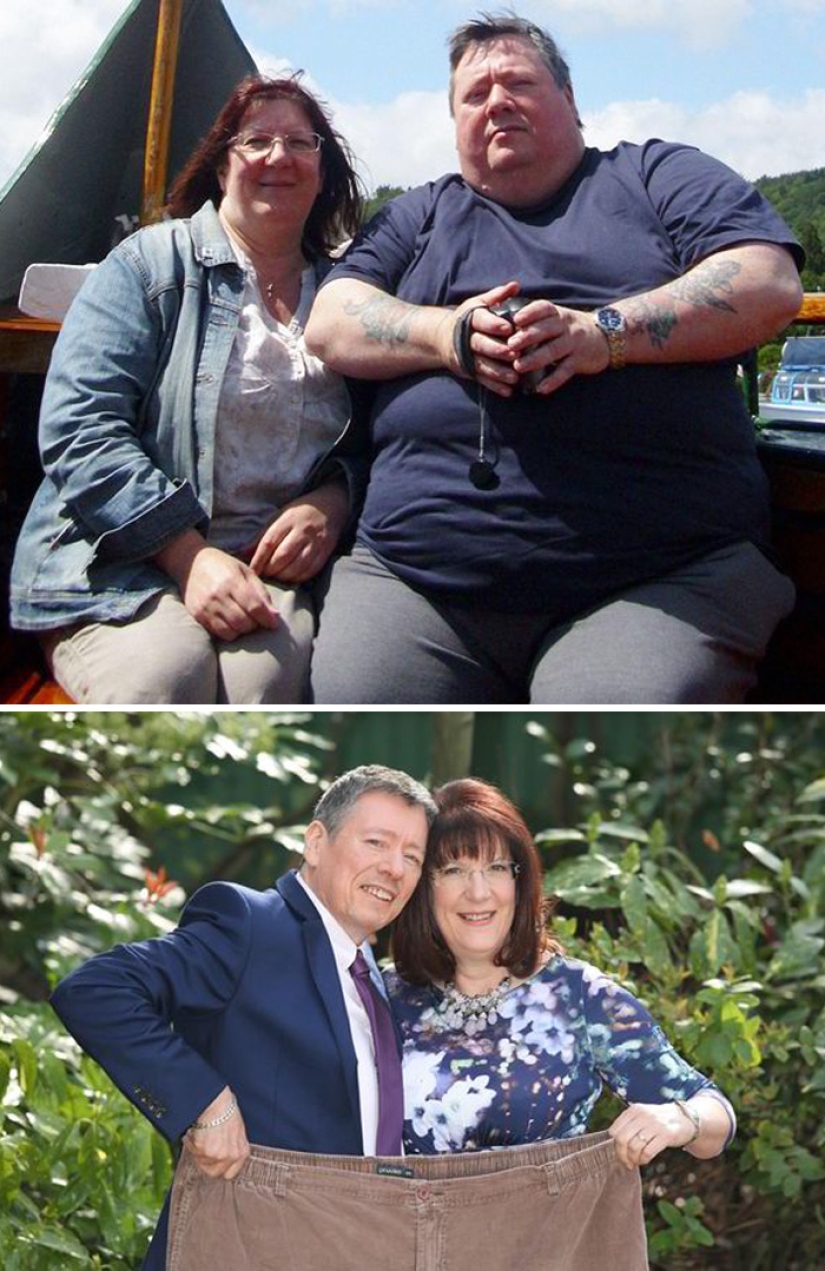 This couple won the title of slimmer of the year, as the two of them lost 140 kg.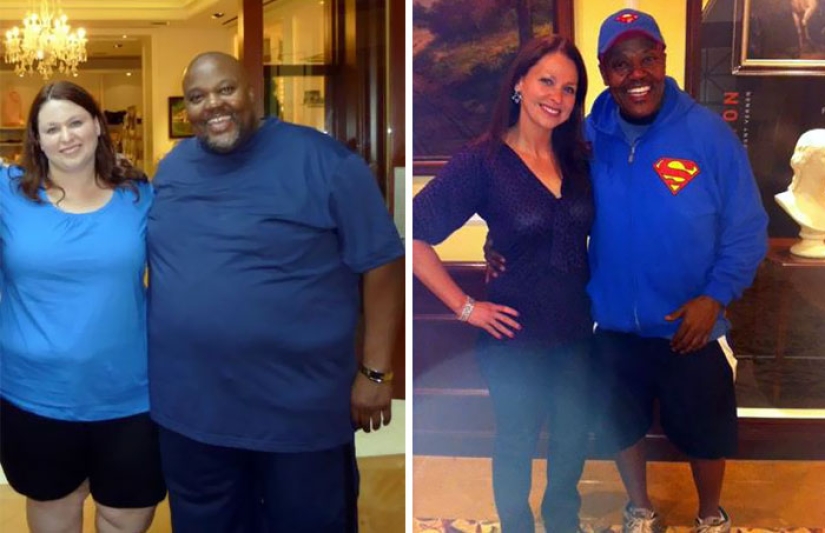 Extreme weight loss.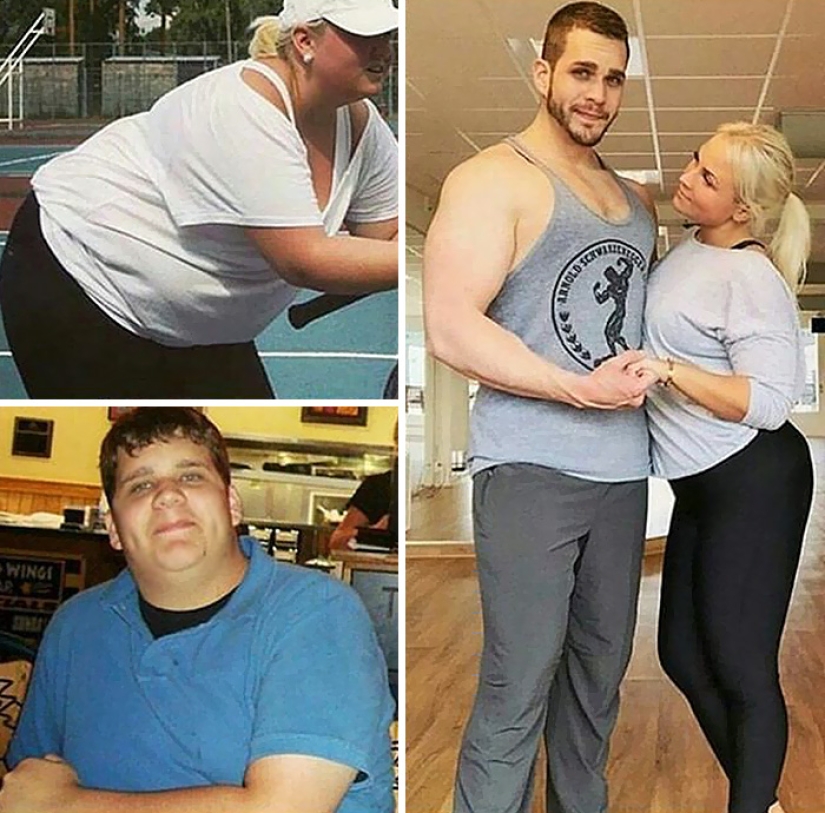 The transformation of this couple is more than inspiring.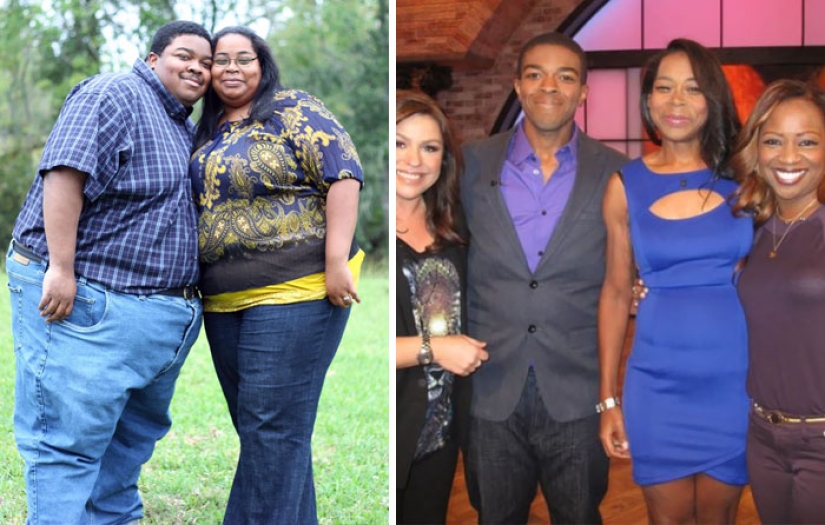 These people lost 227 kg together in two years.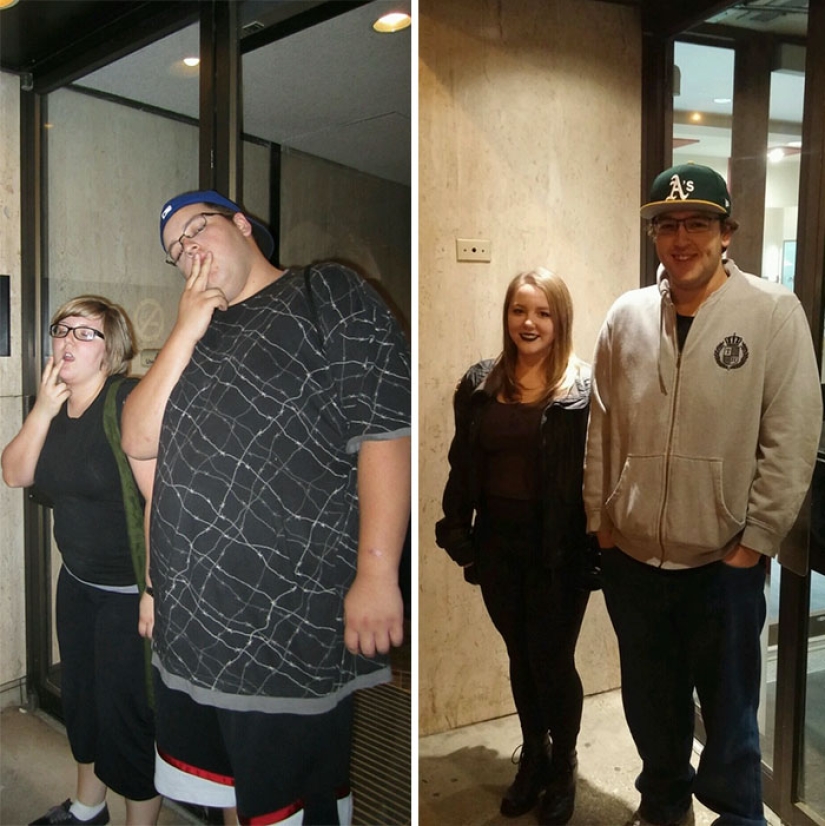 The couple decided they didn't want to be full anymore.
These two have lost a total of 85 kg.
In 2013, they decided to put their health in order, changed their lifestyle and lost 147 kg.
This couple dropped 127 kg for two in two years.
On the fourth anniversary of their marriage, this family decided to recreate the wedding photos. The wife lost 49.5 kg, and the husband — 58.5 kg. It took about a year and a half.
How startling a change has taken place in these two people, you can see by their old clothes.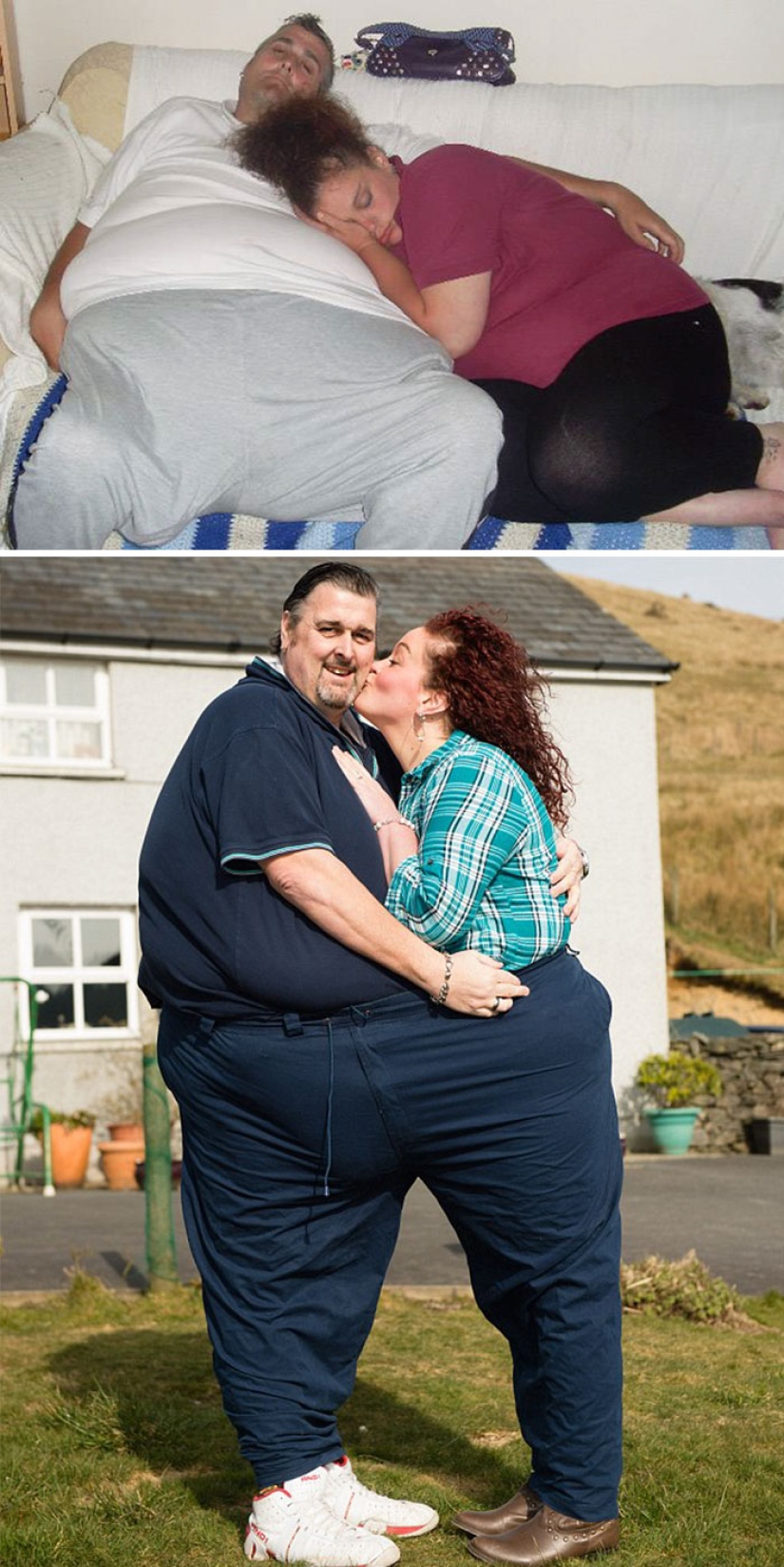 The couple met at the hospital. Together, they lost 235 kg.
They sold the car in order to walk more, and dropped 95 kg for both of them.
Joe and Berry lost half their weight after they learned from doctors that if they didn't, they would die.
For two, they lost 150 kg.
This couple managed to lose the weight gained during pregnancy.
It's never too late to make the remaining years better.
Amazing results from Michelle and Alex.
This couple was also afraid of the disappointing forecasts of doctors and lost 95 kg.
Timothy lost 16 kg, and Eileen — 8 kg. They immediately felt such a surge of energy that they wanted to continue to exercise and eat right.
They were surprisingly thin for the wedding.
The couple lost 63.5 kg and now look younger than on their wedding day in 1994.
They lost 82.5 kg.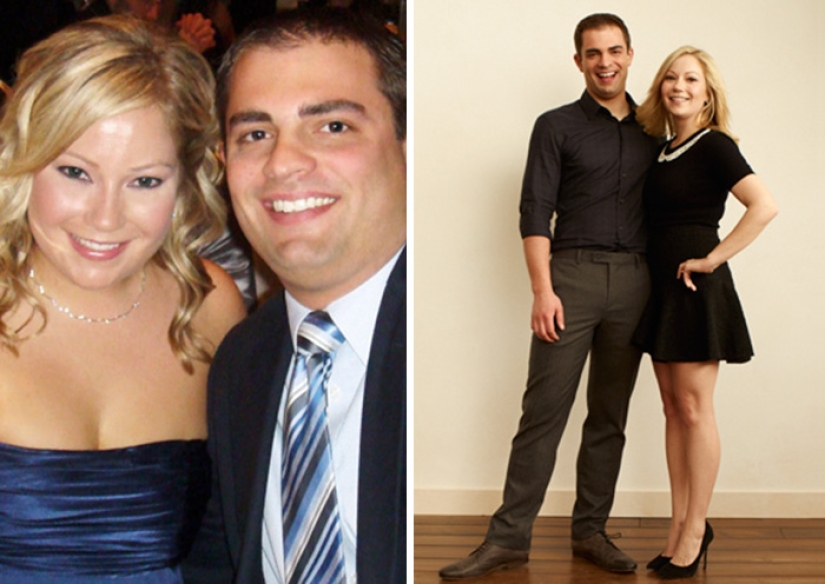 This couple together lost more than 45 kg.
Noel and Lisa Hoey lost as much as 152 kg when they saw their wedding photos.
Together, they lost 50 kg.
Michelle and Pete Lakin declared war on excess weight and lost more than 44 kg with the Wii Fit.
Keywords: Sports | Health and medicine | Families | Excess weight | Then and now | Weight loss | Figure | Before and after | Couples | Transformation