Hello, may I ask you a strange question? - Certainly! — For my project, I shoot people in a tiger costume. Don't want to participate? - In a suit of whom?
This is how the dialogue of the Israeli artist Yogli with future models looks like. Everyone reacts differently. Someone immediately recoils and refuses, others ask to share the details of the project, while others immediately agree. At the moment, more than 300 people have managed to try on the costume, and the author hopes that this figure will grow.
(Total 21 photos)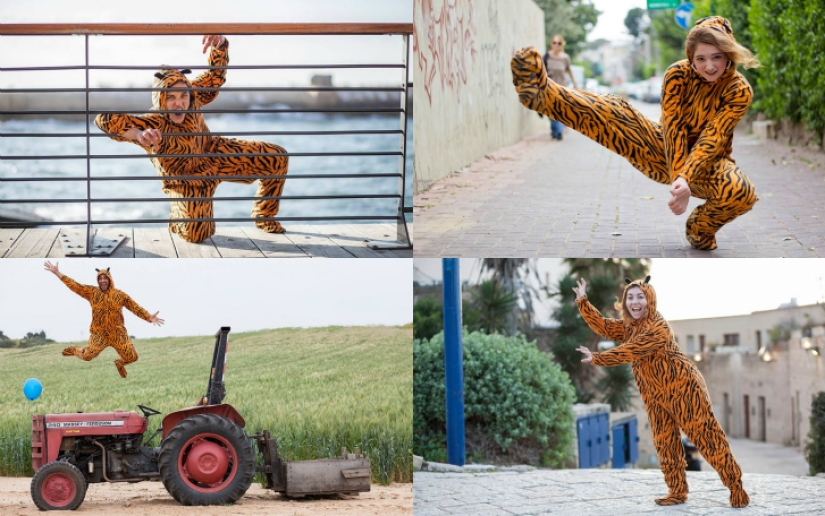 Source: Boredpanda.com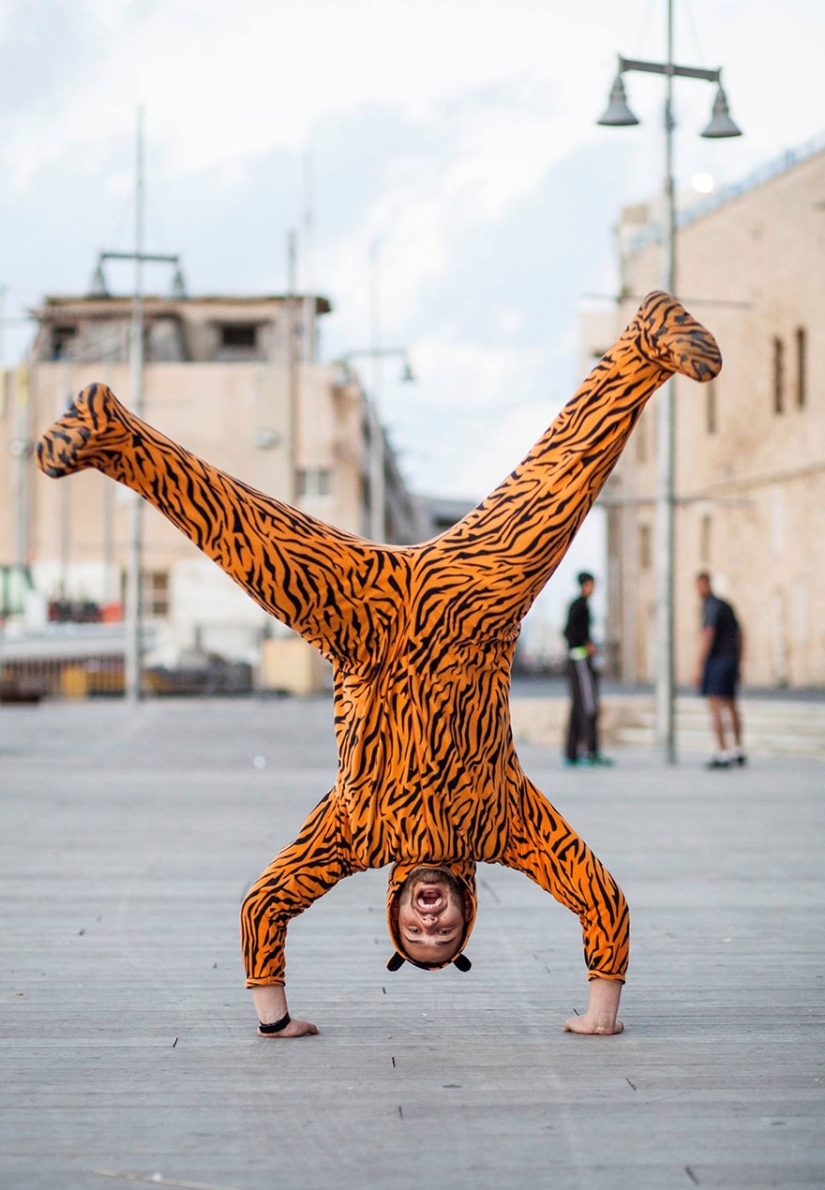 "My wife will be delighted to see me in such a suit." Tiger Daniel.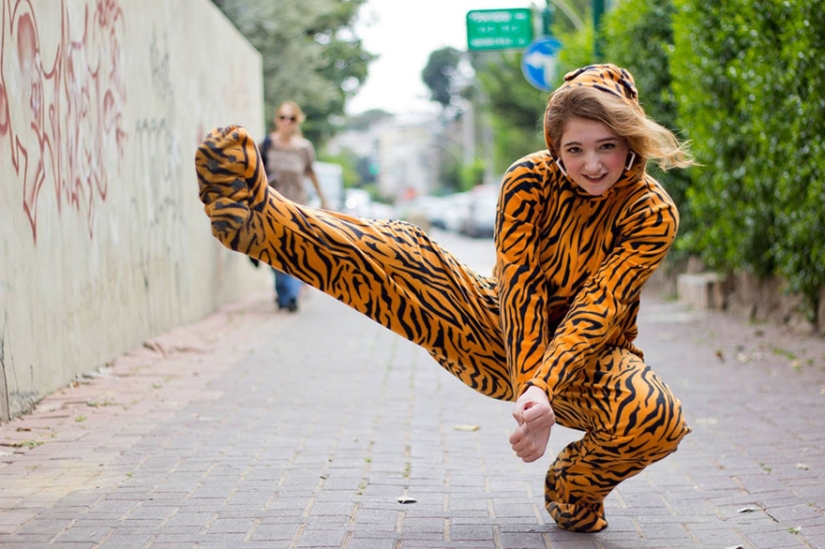 "People think I'm Russian because of the color of my hair!" At the beginning of her career as an opera singer, the tiger Shira Pachornik had already planned everything for the future.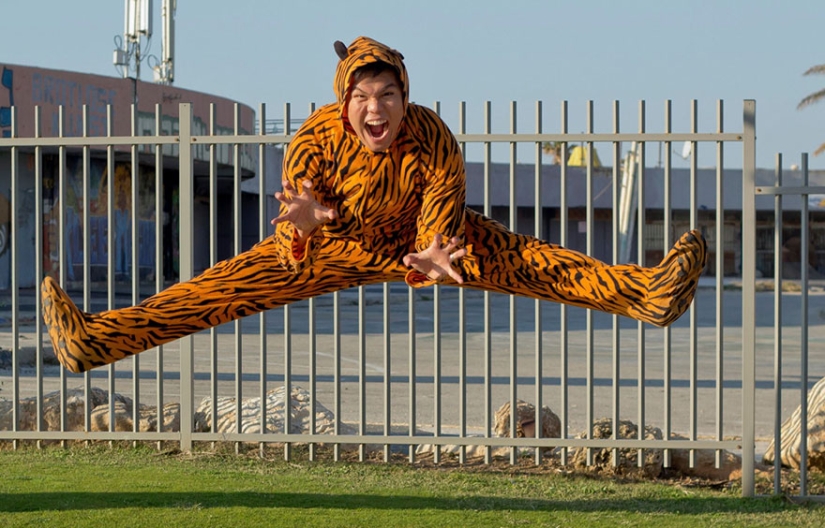 "Take off how I jump!" Tiger Billy Kitzo is a professional dancer and singer.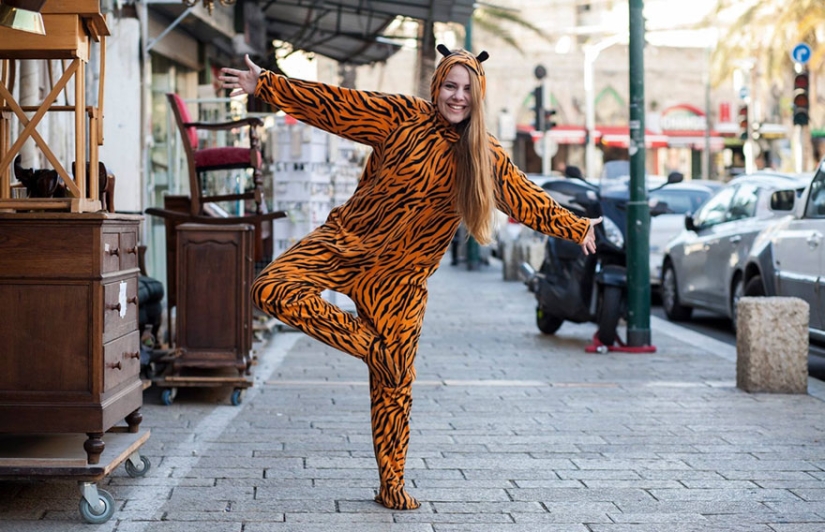 "I like to go to school in Bethlehem, everyone knows me as a blonde." Tiger Helen Vorn.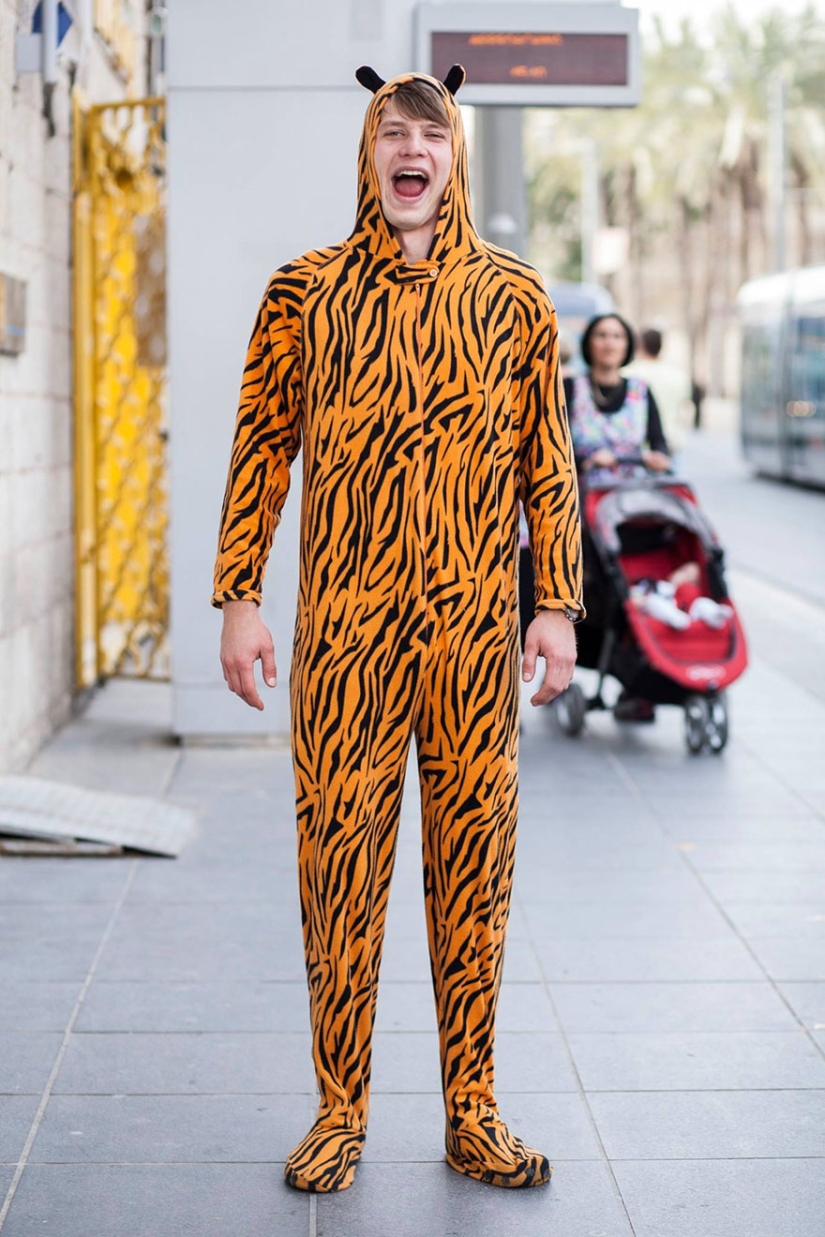 "I don't understand the meaning of all this." Tiger Alec.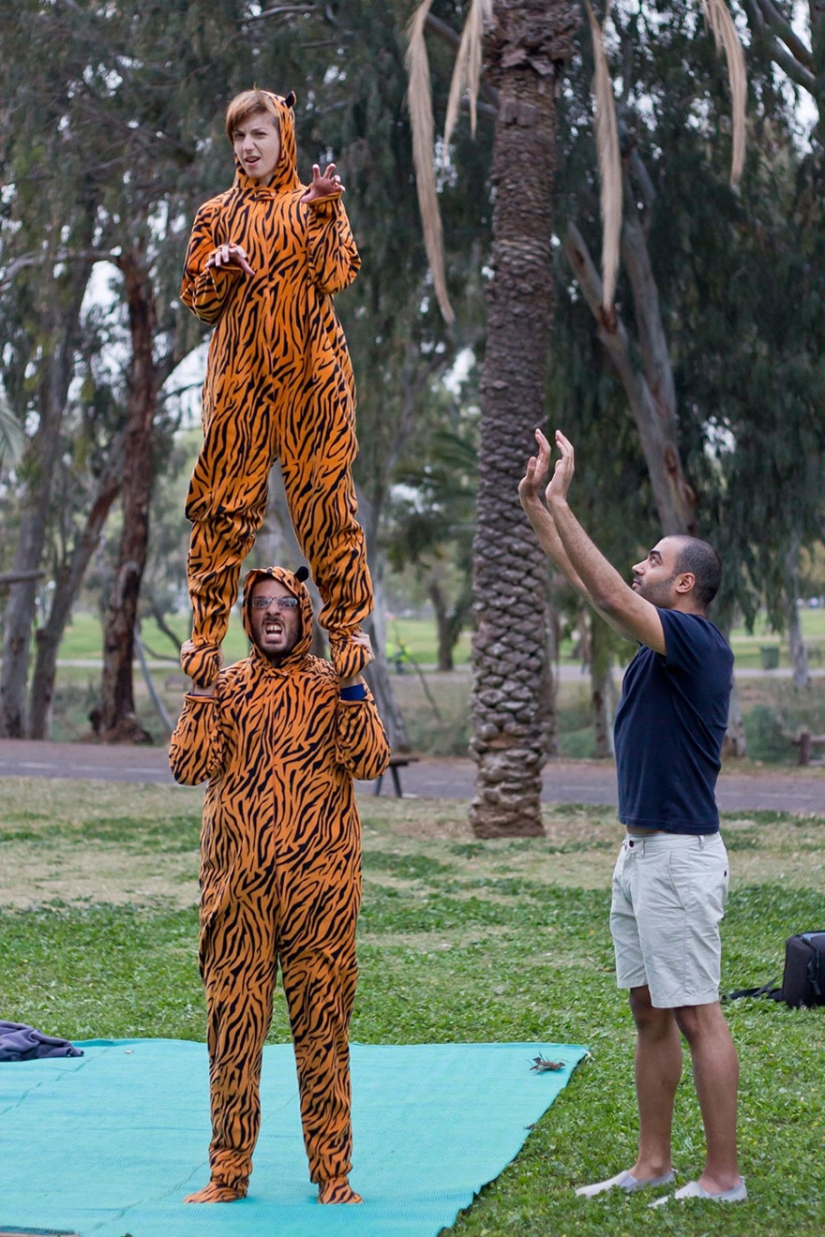 "You need to be more careful, maybe your friend is standing on the edge, what if the Leg falls?" Tigers Roy and Noga.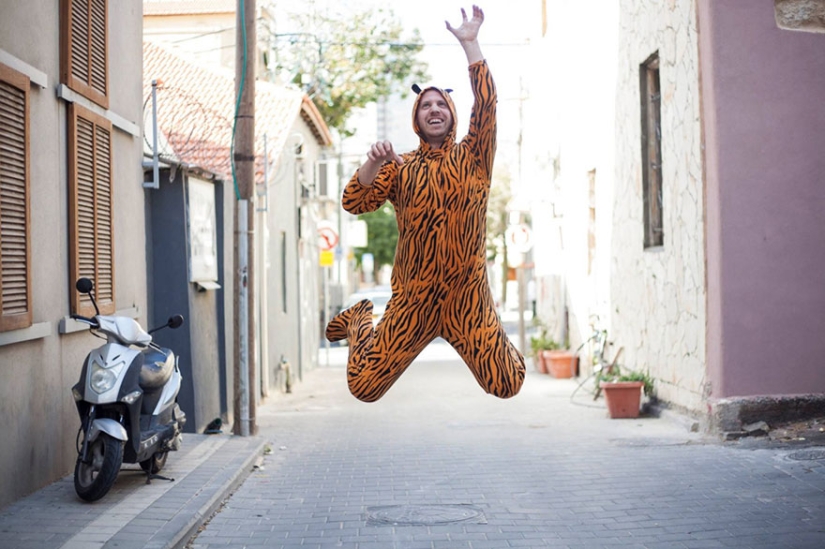 "One day I went out to my car and saw some woman pissing on it, then I decided it was time to get out of this city." Tiger Avner.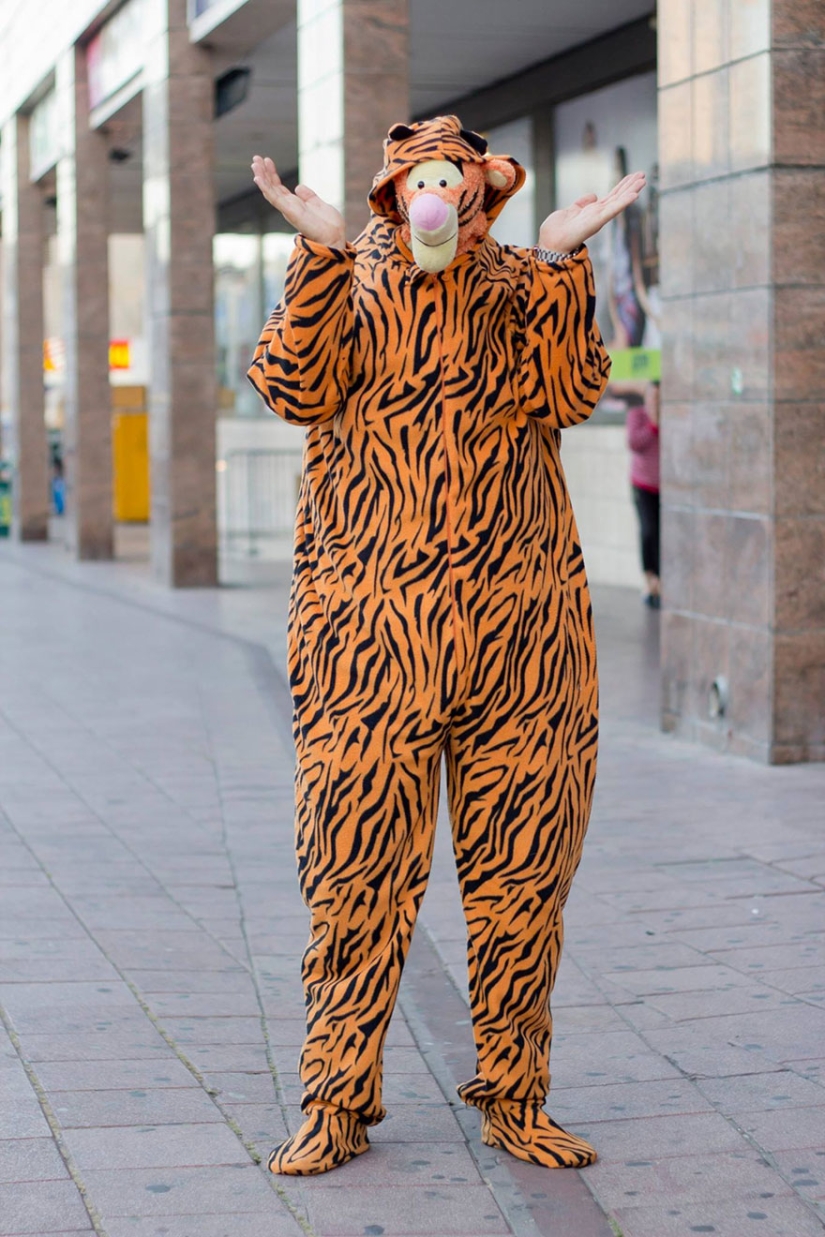 "Who did you kill to get that suit?" Tiger Tigger.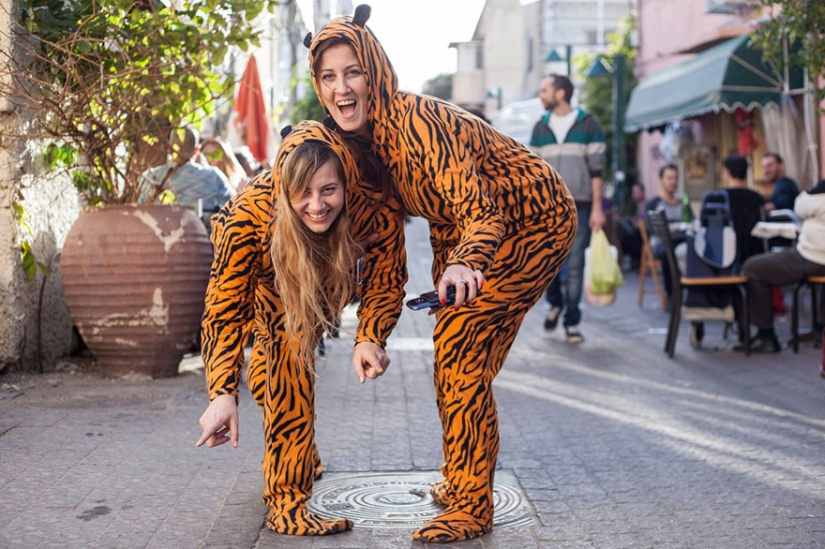 "We were supposed to cook a family dinner today, would be a great excuse to avoid it." Tigers Keren and Chani.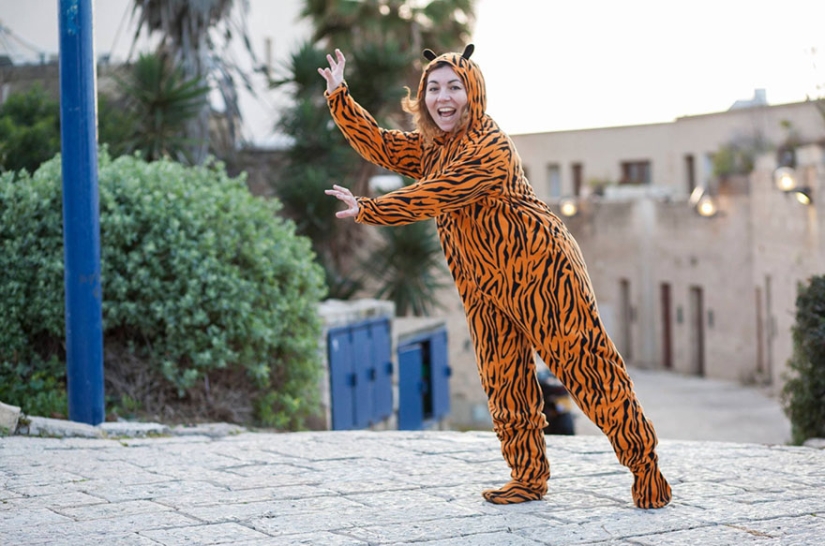 "I'm an Italian accountant working in London, but I've always wanted to be a superstar in Israel." Tiger Alessandre.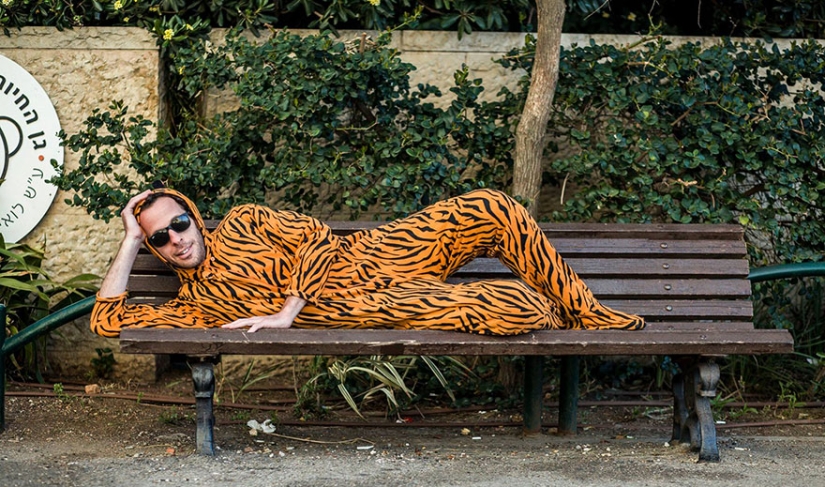 "I will portray a homeless tiger." Tiger Ira.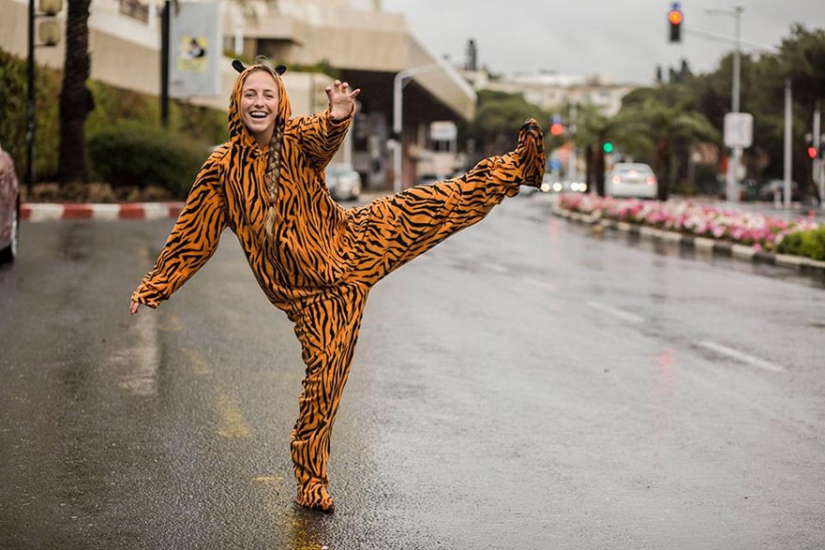 "I'm half cat, half human." Tiger Oriana Rabinowitz.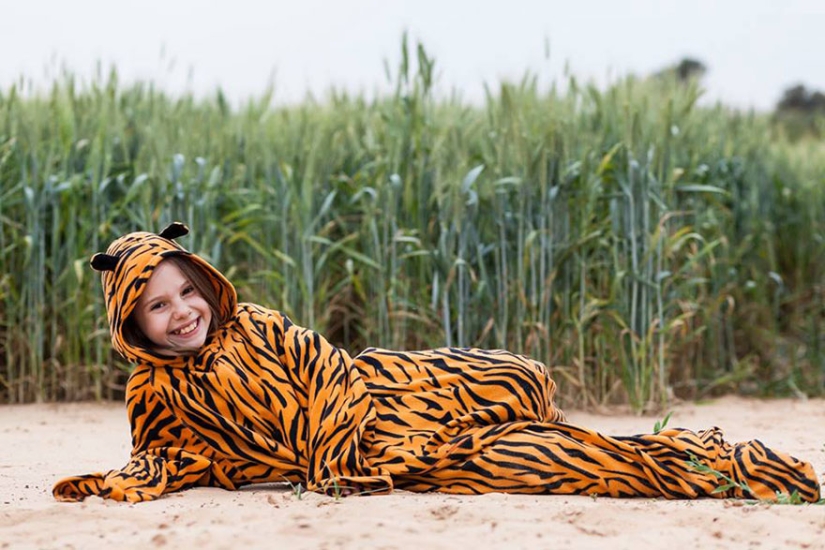 "I'll be a lazy cat." Tiger Eva.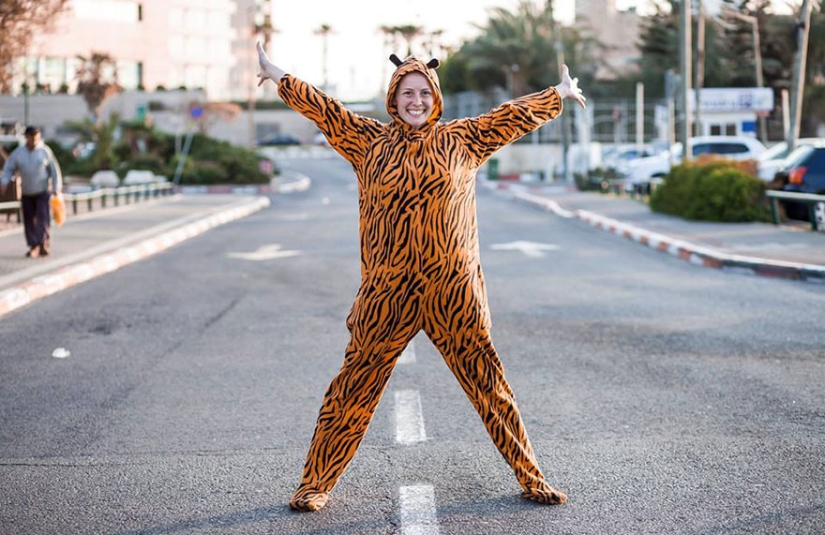 "Take off quickly, the bus is coming behind!" Tiger Connie.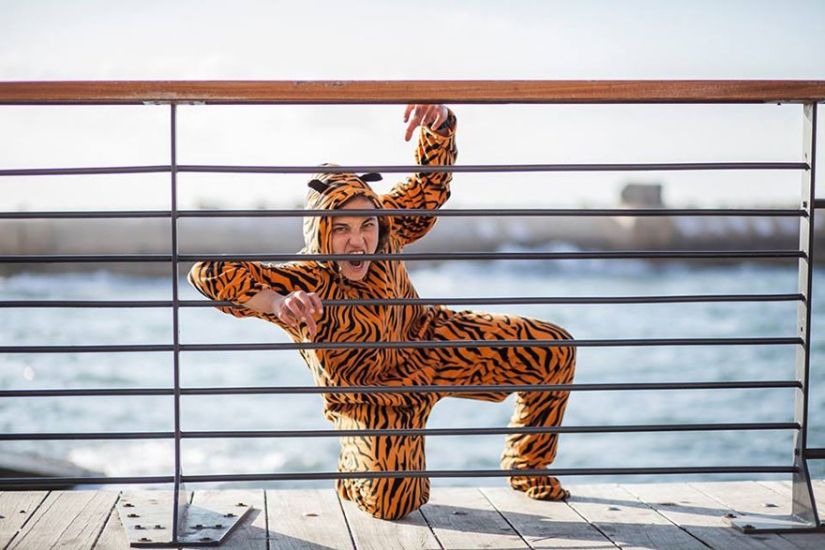 "When people are filmed in animal costumes, it's definitely vegetarians behind it." Tiger Avigail Peleg.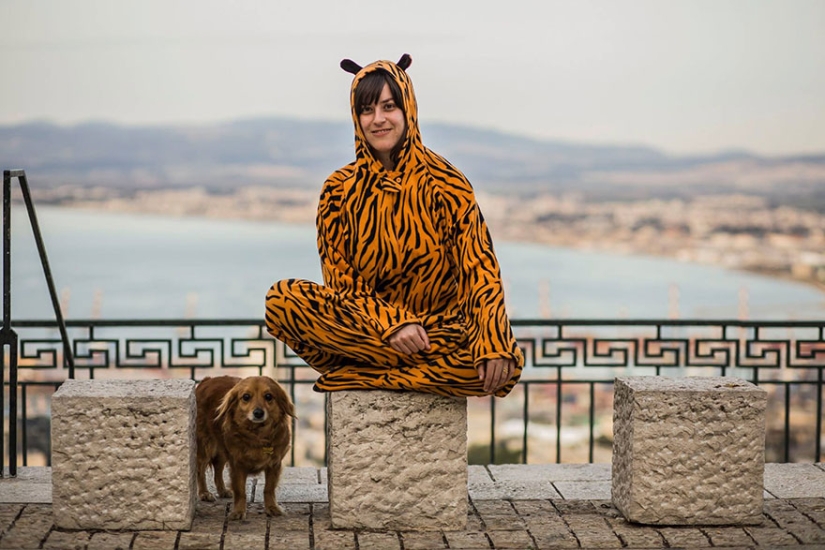 "Always liked cats, but then I met Mona." Tiger of Nehama.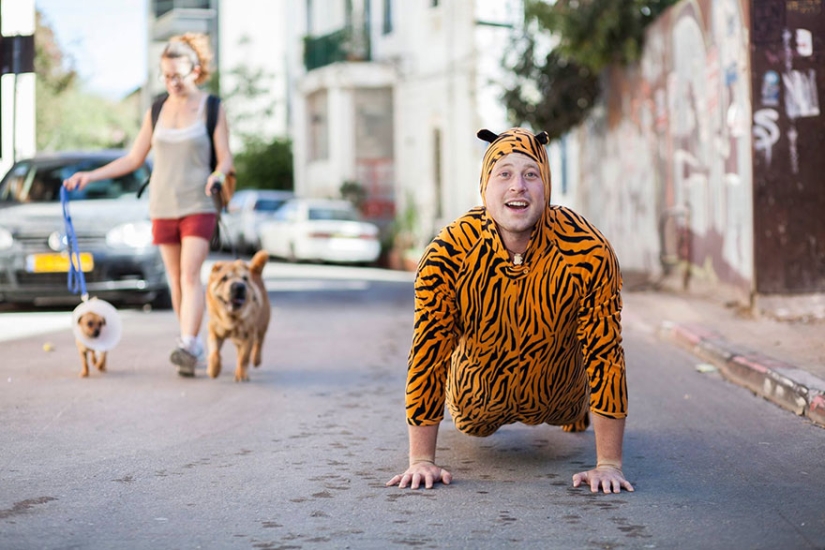 "I'll tell you my name, but don't tell anyone." Tiger Fred.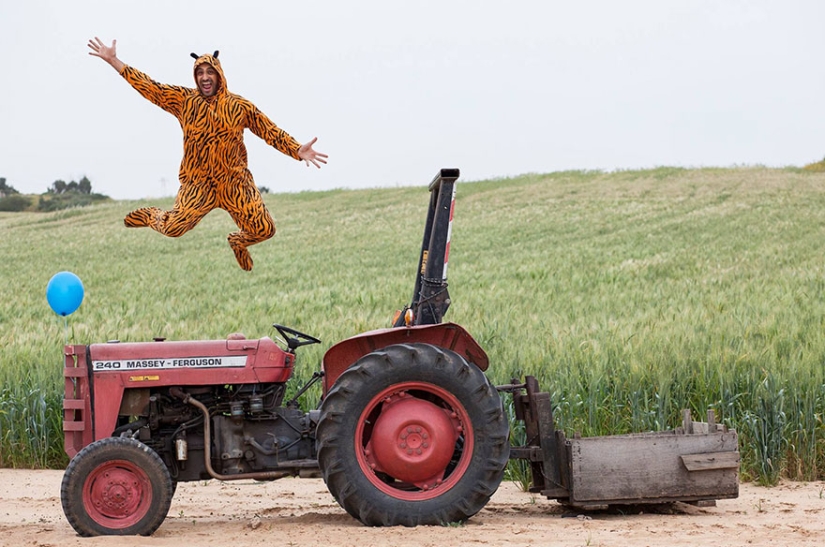 "Everyone came to school in cars, and I on a tractor." Tiger Eldar.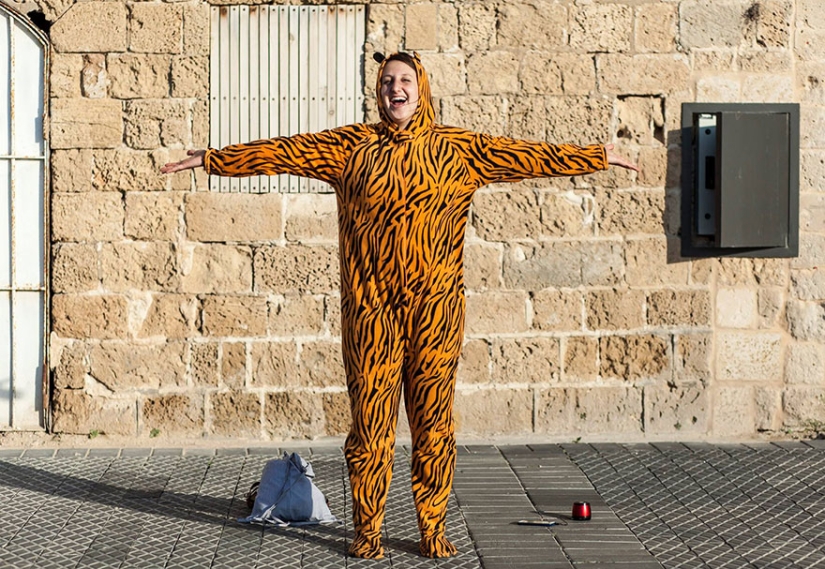 "Every day I try to do something new!" Tiger Shaked.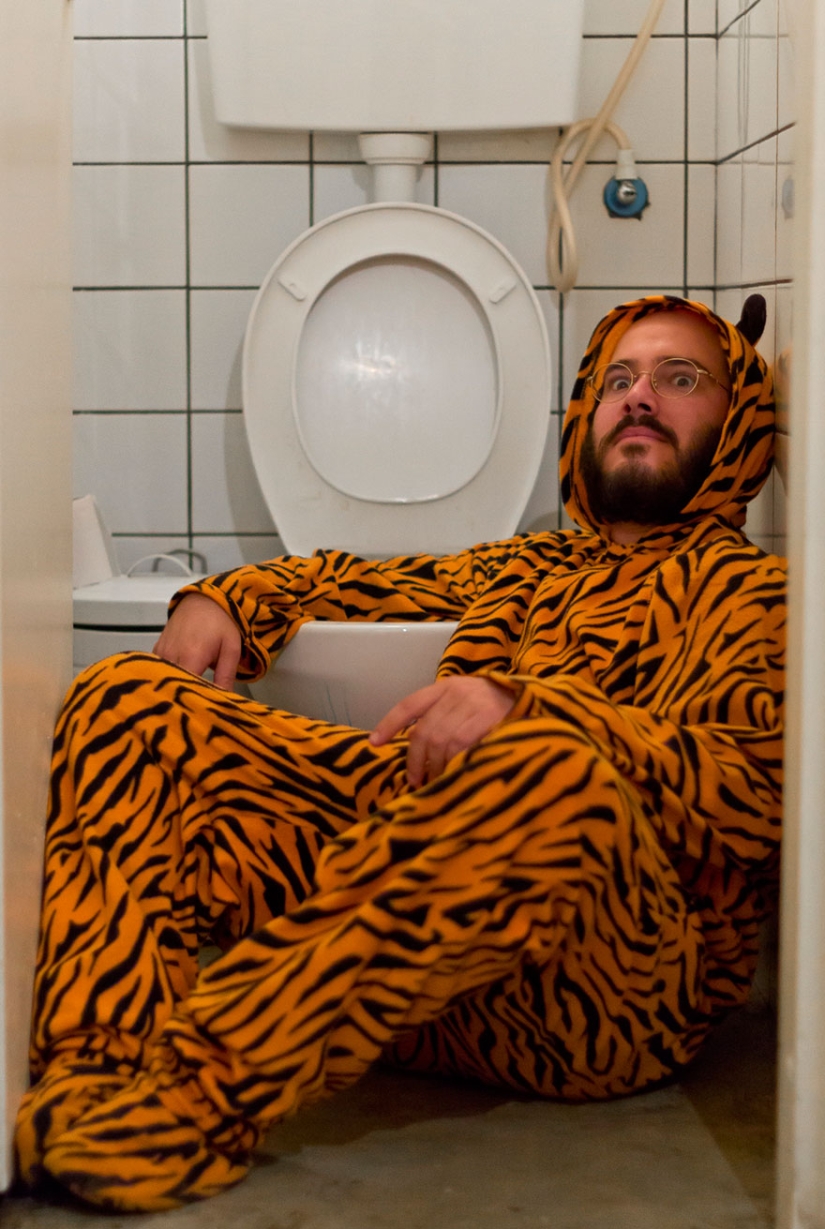 Tiger Nimrod Rotem offered to film it in the toilet, and I immediately agreed.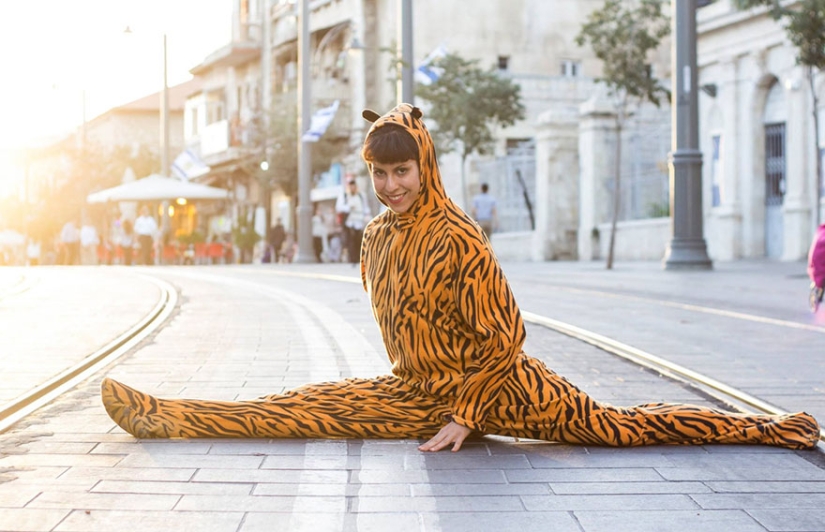 "You can invent my story!" Tiger Hadar Mitz was born and raised in the most dangerous swamps of Africa. By the age of 12, she had learned all the survival skills and taught them to tourists for ridiculous money. Last year she got tired of the jungle, she came to Israel and has been living here ever since.
Keywords: Costumes | Passers-by | Strange | Tigers
Post News Article