In North Korea, jobs in the traffic police, it seems, is reserved for the most beautiful girls. It is this thought comes to mind when I see the pictures with a lovely traffic controller at the crossroads of cities. Traffic police in Pyongyang, consisting entirely of the fairer sex has long become a familiar sight, especially in recent times when the intensity of traffic on the roads has increased significantly.
Girls regulirovschitsa are perhaps the most popular symbol of the capital of North Korea, although they can be seen at intersections and other cities in the country.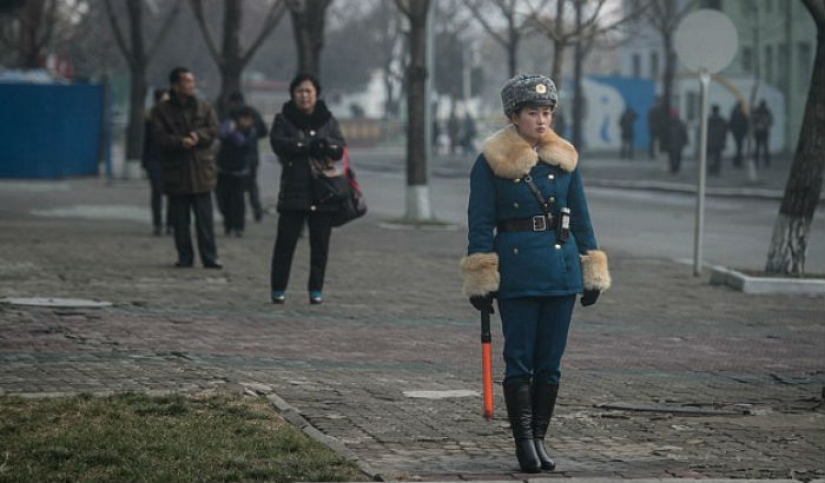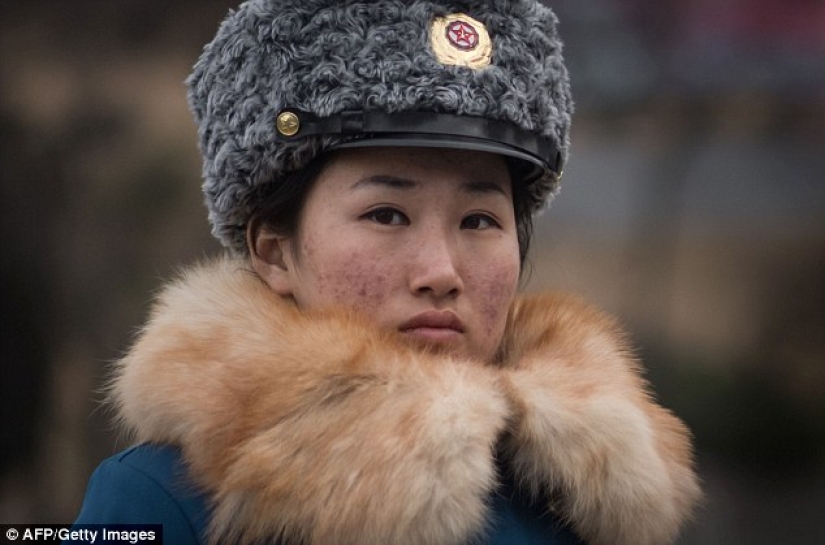 Girls regulate the movement of cyclists on the roads of the capital, and Bravo to salute the passing military and government officials.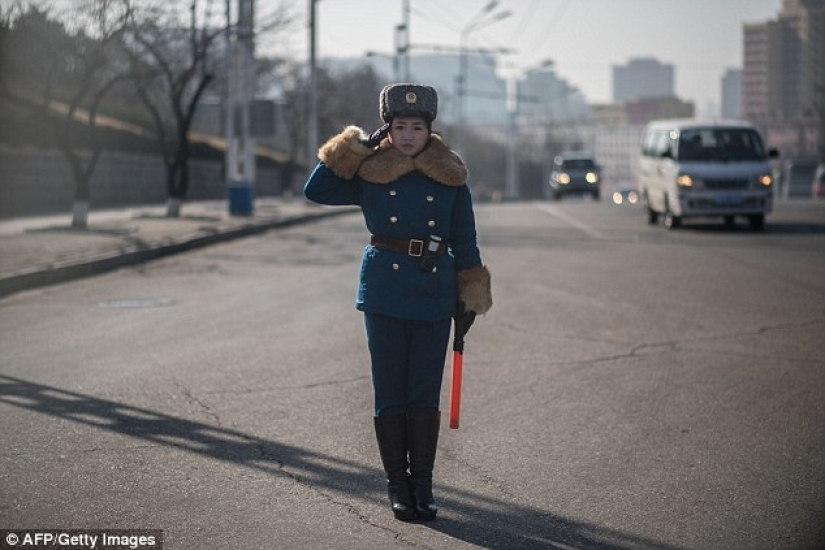 In North Korea there is a kind of cult of adoration girls-traffic controller.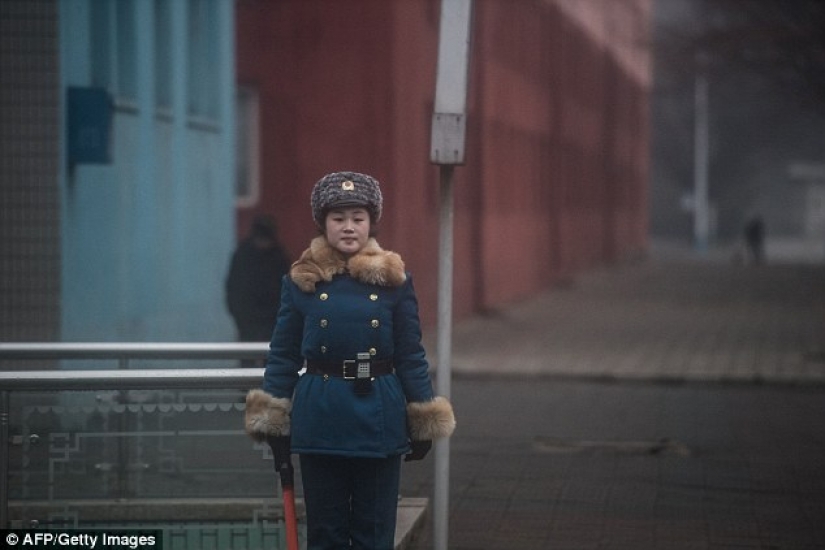 For example, the dedicated website of the people choose "a Pyongyang traffic controller of the month".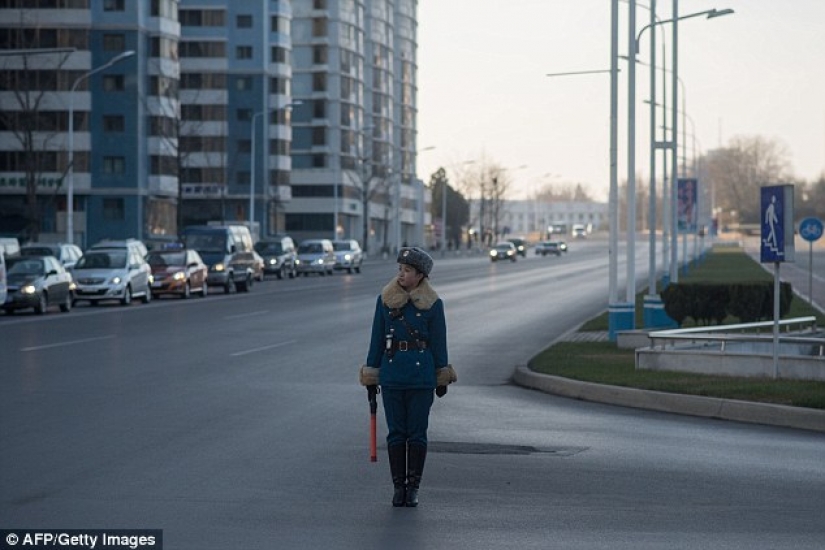 Also, their pictures are widely used everywhere — printed on postage stamps, flyers, posters and billboards as propaganda. Made even doll-regulirovschitsy for children.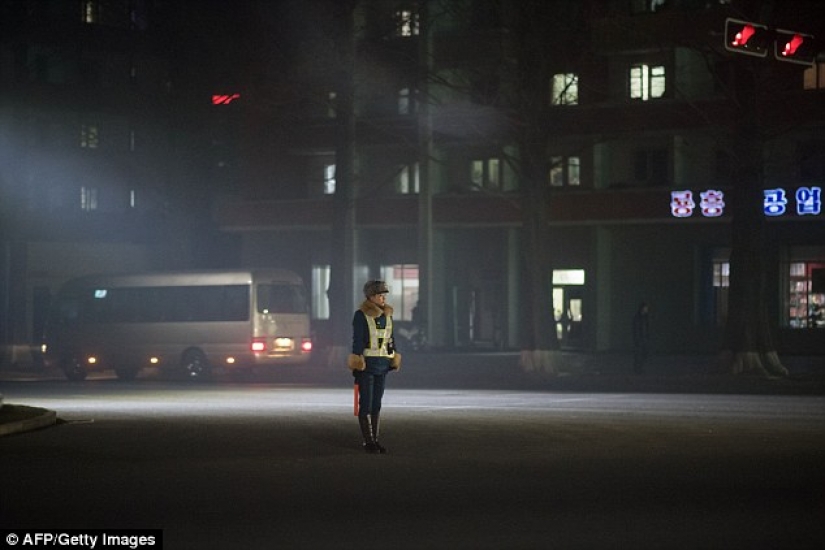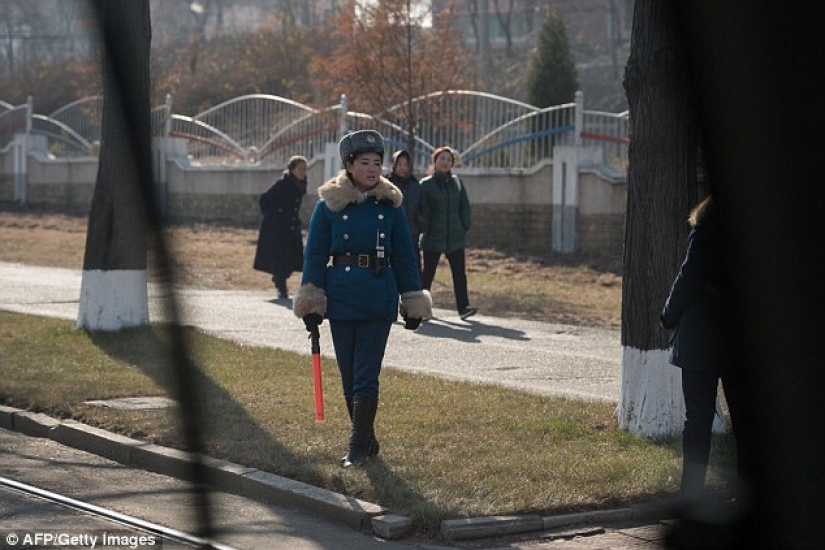 Three traits that will surely help you get to the traffic police: tall, pleasant appearance and female gender.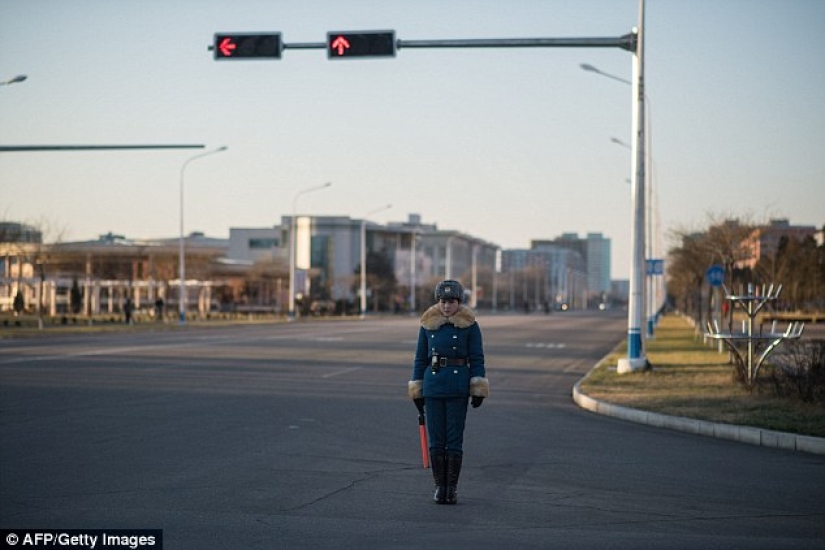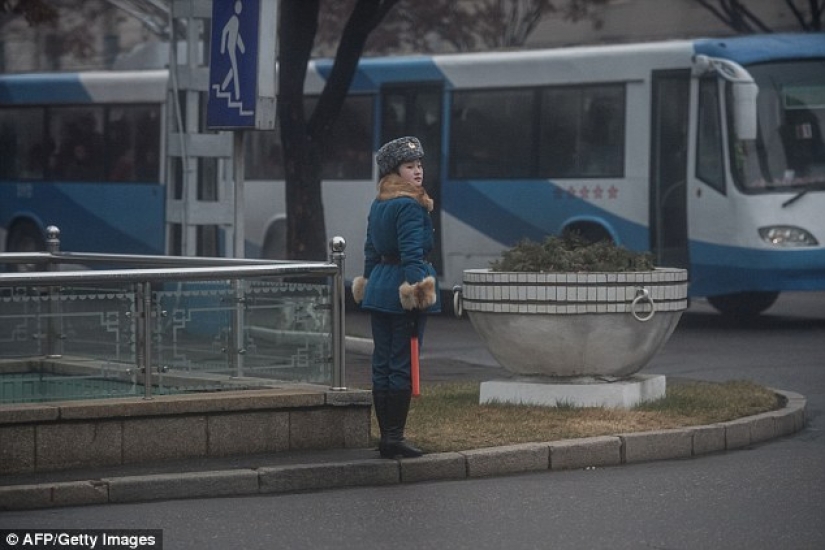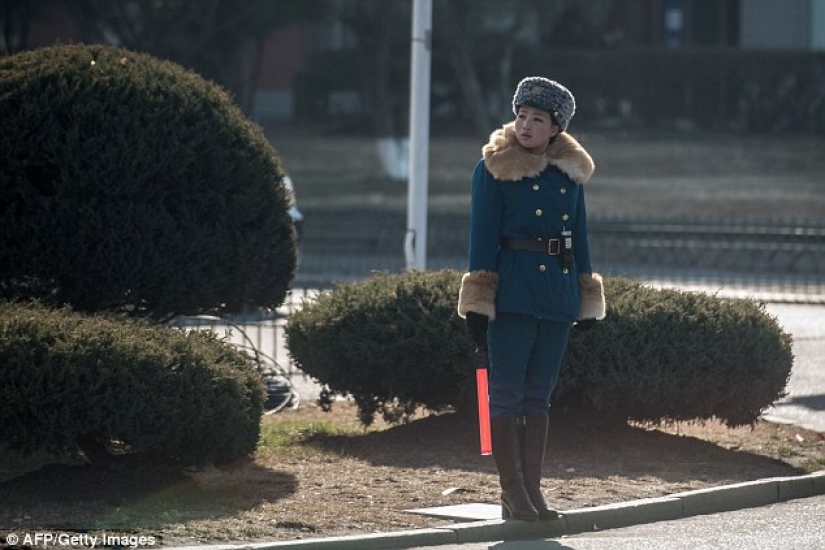 Maybe do this approach to the choice of officers of traffic police helps in difficult situations on the roads. At least, look just nice.
Keywords: Traffic police | Traffic police | Girls | Police | Pyongyang | North Korea