The fashion for thinness has more and more victims. Especially often, teenagers who want to be like translucent models from the world's catwalks fall under the influence of super-fitness standards. Unfortunately, the desire to lose weight eventually turns into a passion that slowly kills.
Anorexia sneaks up unnoticed and takes it into its clawed paws, from which it is then very difficult to escape. Fortunately, these girls managed to overcome a terrible illness and escape from death. How the twins almost died because of a coveted career on the podium and how they managed to get out of the captivity of the disease - read in our material.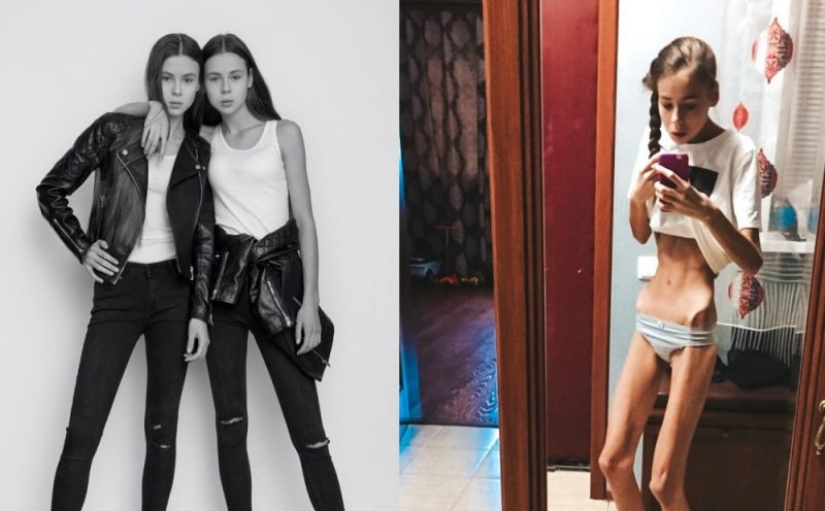 Masha and Dasha Ledeneva from Russia celebrated its 15th anniversary in the hospital walls, after their thinness became critical.
The model girls became like "living corpses" after they were told to lose some weight at the modeling school. The twins spent 5 weeks in the hospital and are now perfectly healthy.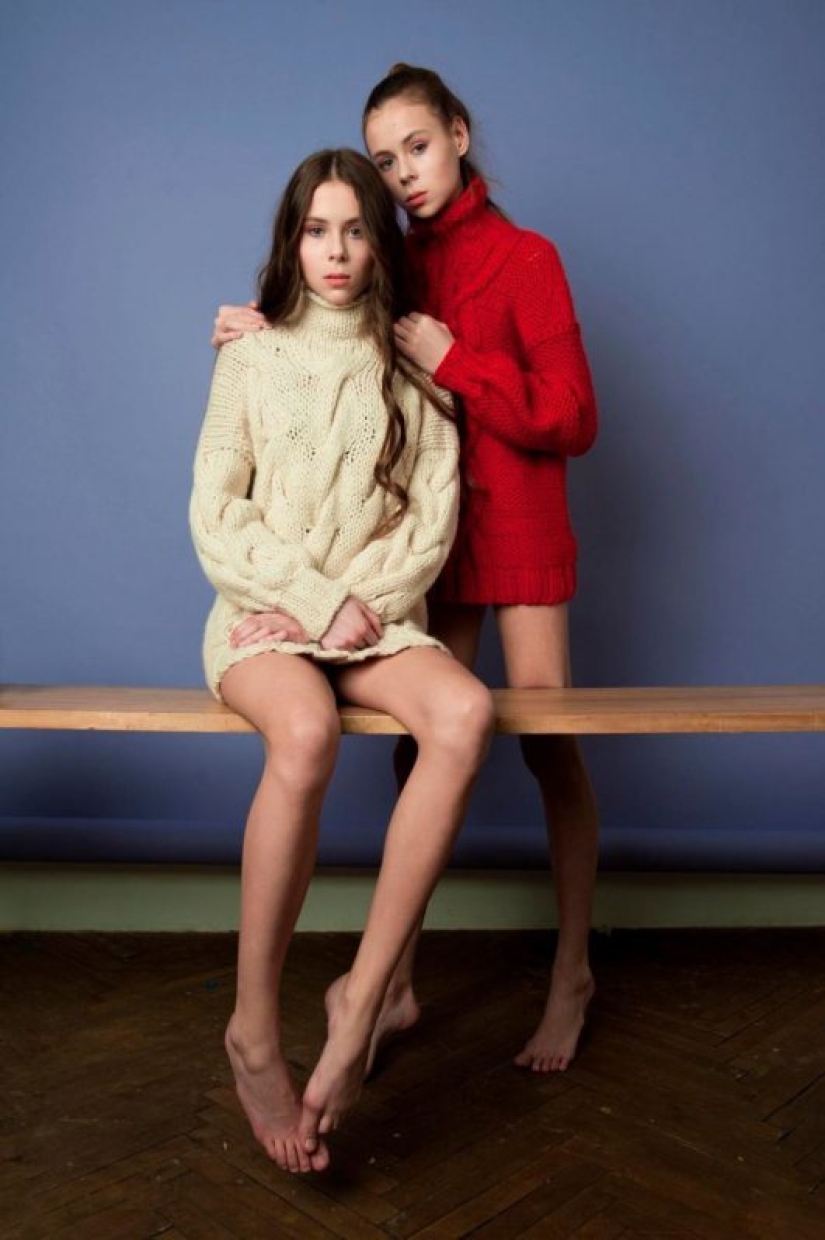 The rising stars of the Russian catwalk, 15-year-old Masha and Dasha Ledenev, were diagnosed with anorexia after the release of one of the Moscow programs with their participation in 2018.
Masha and Dasha Ledenev literally turned into skeletons after they were asked to lose weight at a modeling school
Their painful thinness caused harm to their health. And when Dasha fell unconscious after the catwalk show, the twins were taken to the hospital.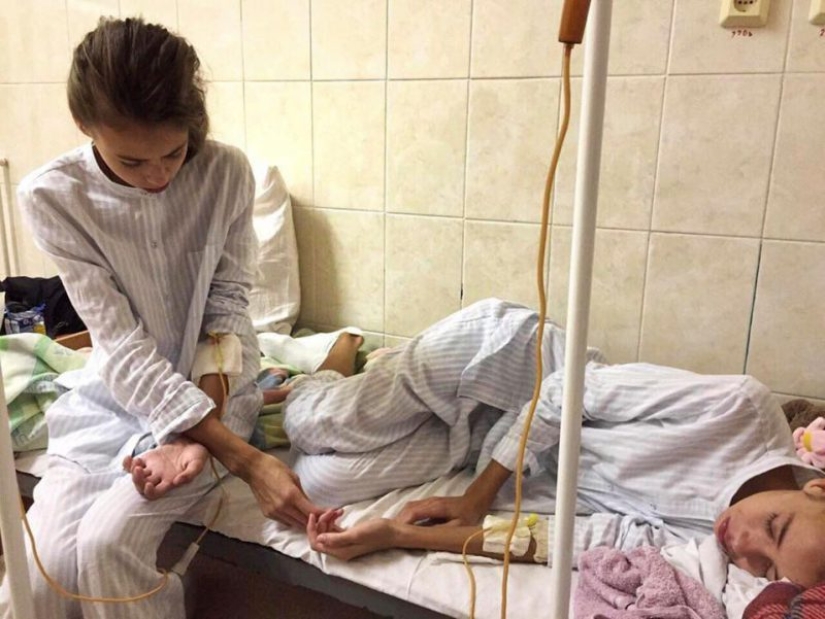 They celebrated their 15th birthday in the hospital ward and spent most of the New Year holidays there. Rapid weight loss led to heart problems.
Dasha's weight dropped to a critical 36.8 kilos after the modeling school pressured them to lose weight if they want to become successful models.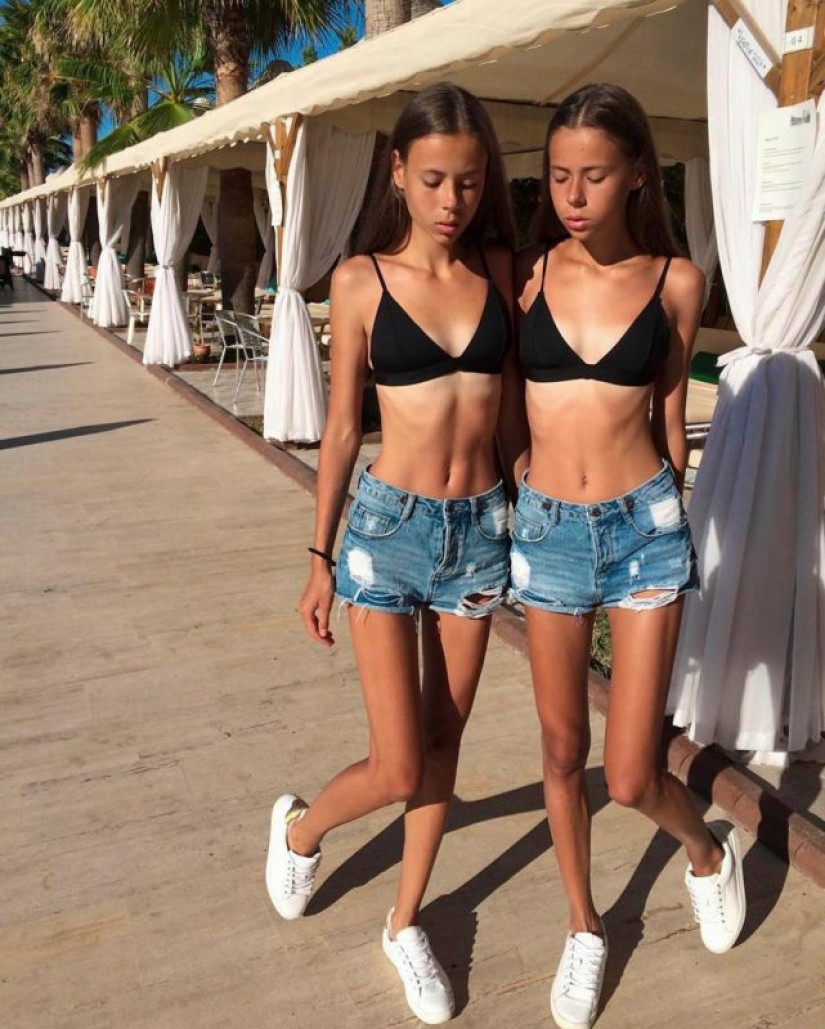 Masha said that they were asked to lose a little weight when they weighed 50 kilograms. Dasha already weighed less than her sister, but she was thinking of losing some more weight.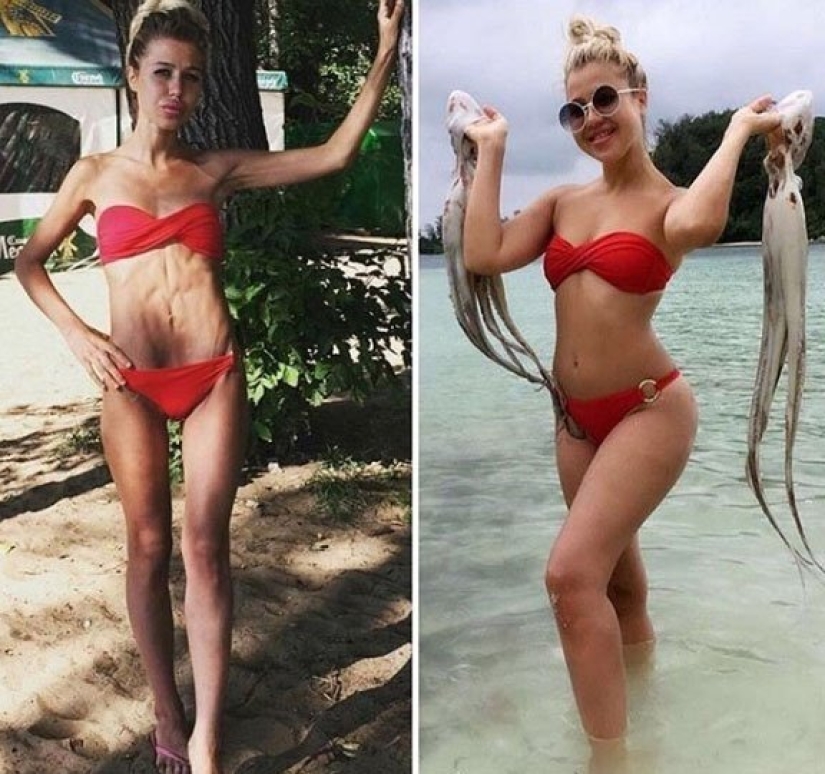 Maria Kohno once defeated anorexia herself.
Now Masha and Dasha are ready to start a new, happy and healthy life. Dasha thanks Kohno for his support during this difficult period.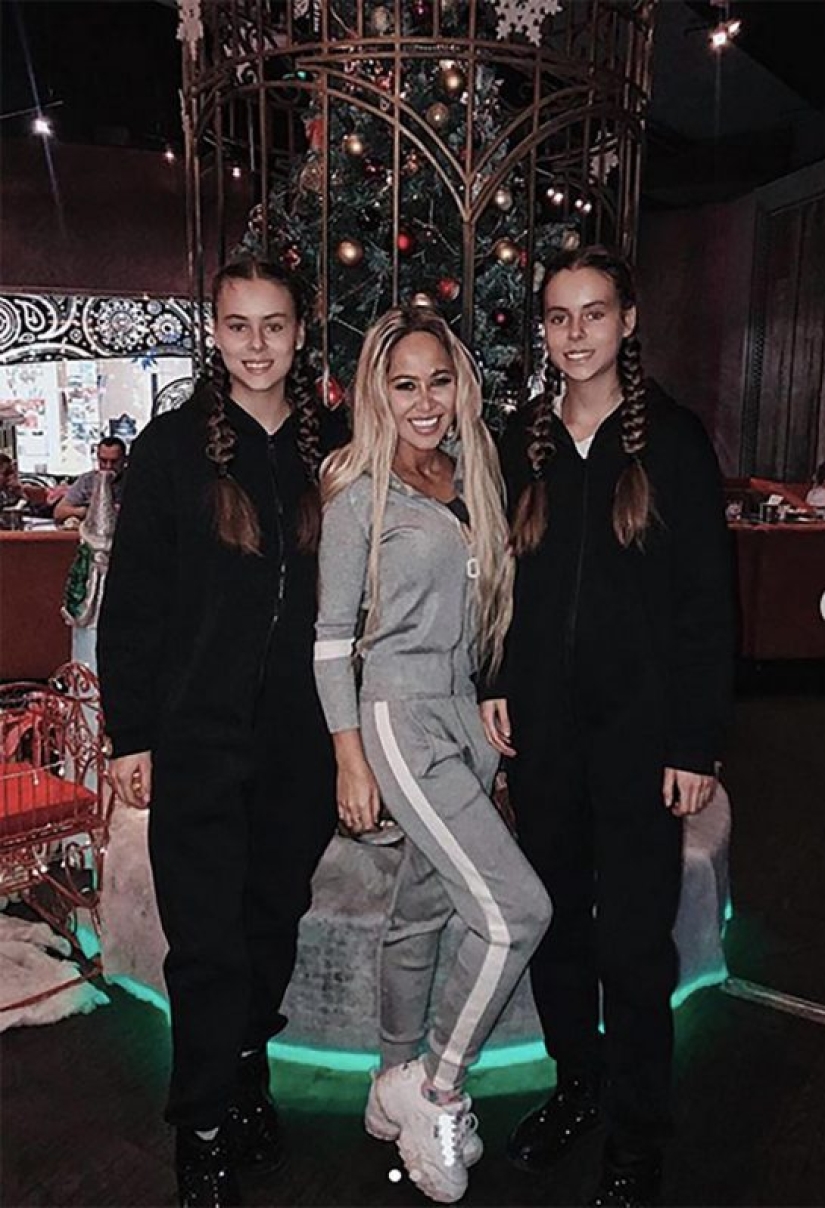 The girls move on, becoming even happier and healthier.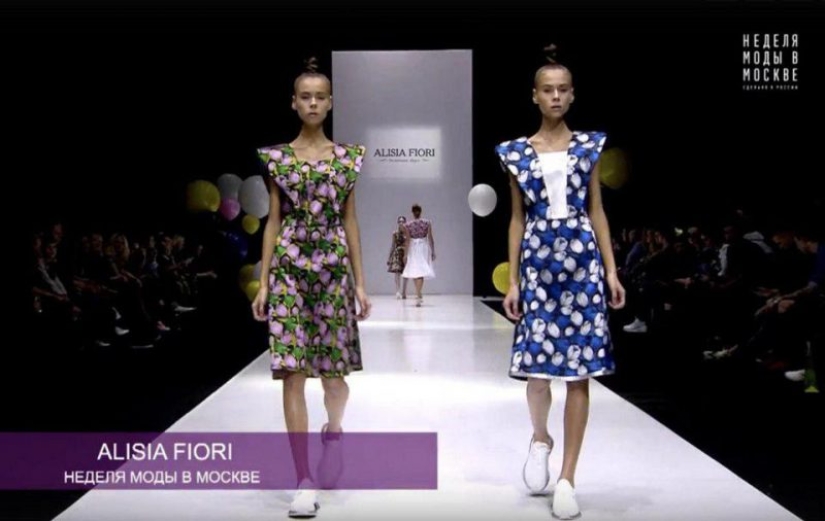 Two cute sisters became catwalk stars at the age of 14. Their mother, Natalia, says that the twins did not notice the moment when they turned into walking skeletons. The day came when they could barely stand on their feet and they did not have the strength to hold their heads.The girls' mom says that the modeling school and modeling agency are to blame for everything, which forced teenagers to lose weight. She accompanied her daughters to the hospital with her husband.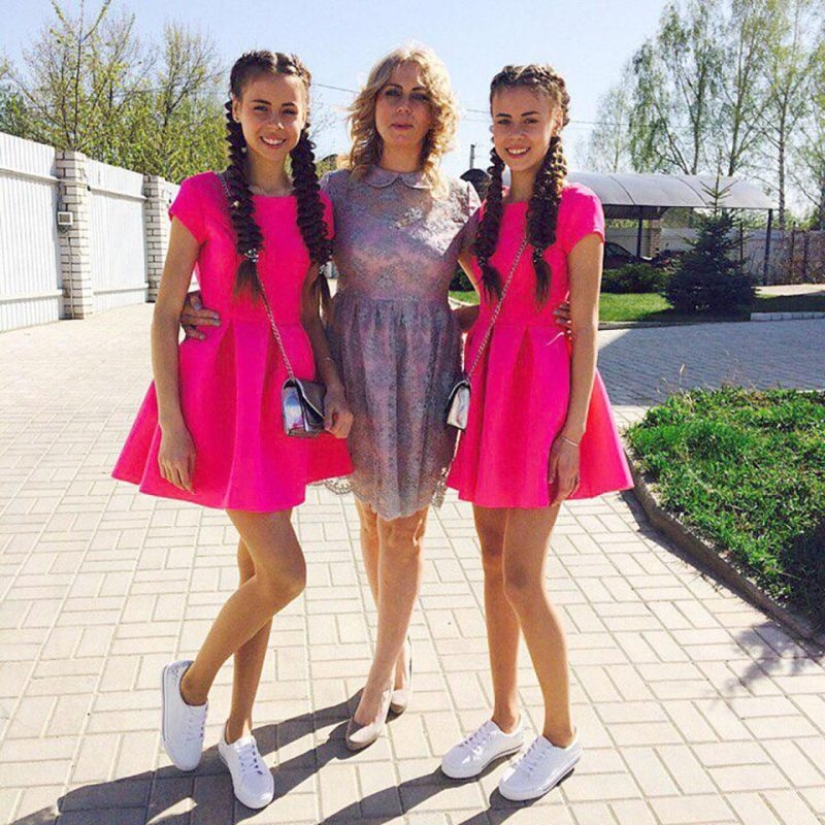 The director of the modeling agency, Elena Tesmenitskaya, admits that Masha and Dasha were in a state close to death. She gave money for their treatment, but does not agree with her guilt in what happened. The boss turns everything on the girls' mother, saying that Natalia did not believe that her daughters were sick.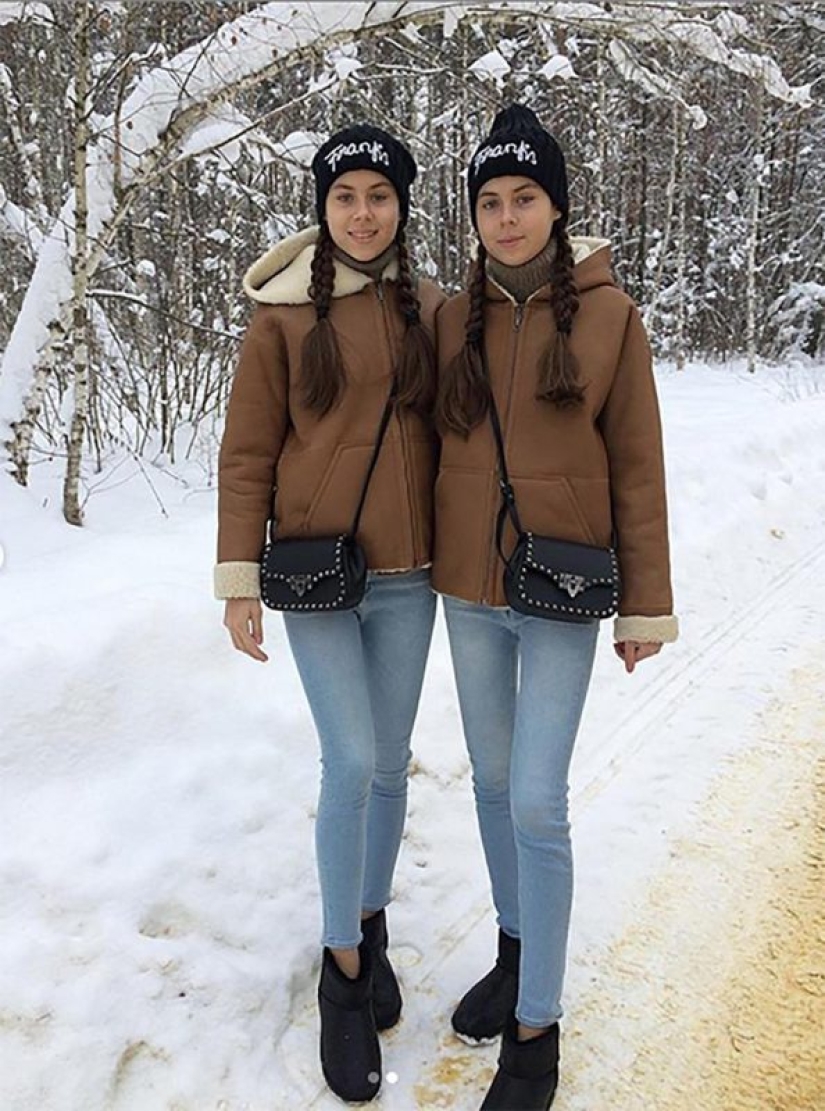 Another story about the dangers of rapid weight loss, but with a happy ending. Two more lives were pulled out of oblivion. What happened to these girls is an example for all teenagers and their parents, from which everyone needs to draw conclusions. There is nothing more important in the world than the health of children and no stellar career and fame is worth children's lives.
Keywords: Anorexia | Twins | Hospital | Girls | Models | Catwalk | Teens | Weight loss | Skinny