Evgeny Kuznetsov, the central striker of the NHL club "Washington Capitals", came to his native Chelyabinsk and brought the Stanley Cup with him. Spending the day with the coveted trophy, the hockey player did not hesitate and decided to use the bowl for its "intended purpose": he filled it with dumplings and began to eat.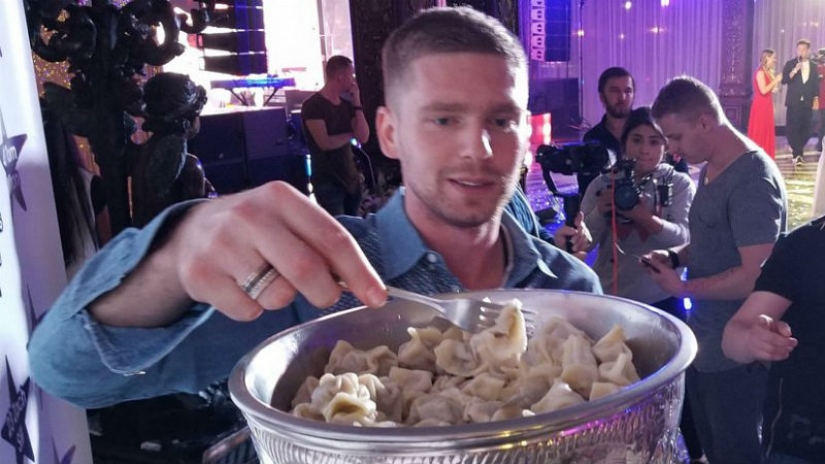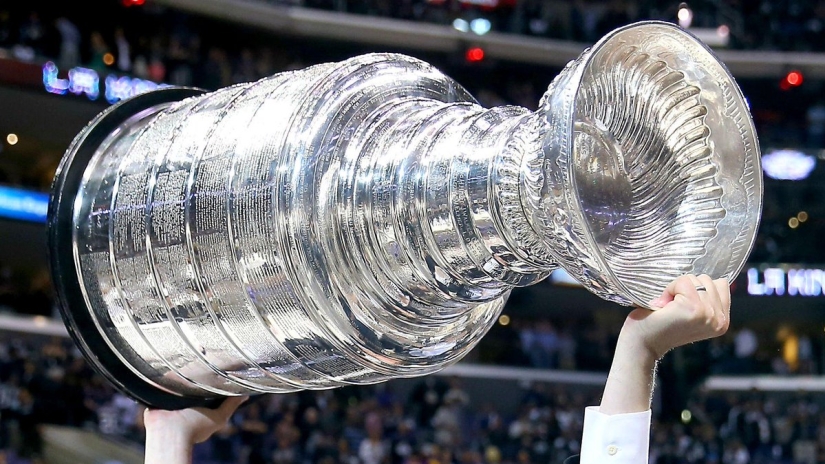 The Stanley Cup is a legendary hockey prize awarded annually to the winner of the Champions League of the National Hockey League playoffs. As you know, "Washington" was able to win the honorary prize for the first time in June, winning the final series of "Vegas" with a score of 4:1.
What has not happened to the hockey trophy in its long history: it was lying in a drain ditch, they tried to steal it, children were named after it, it was drowned in a pond and taken with them to bed and a strip bar.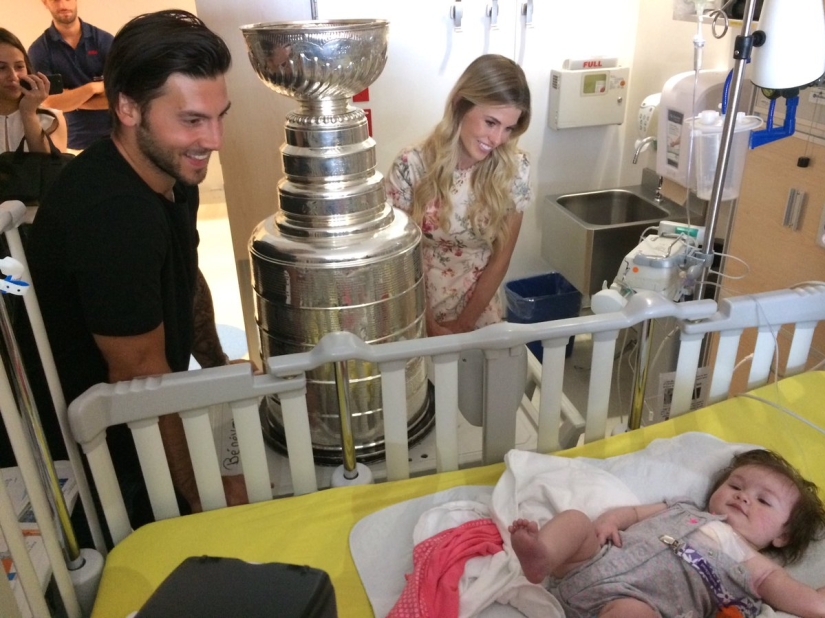 Stanley Cup at the Children's Hospital.
About two decades ago, there was a tradition after the end of the hockey season to give all Stanley Cup winners one day with the cup to popularize the NHL and hockey in general.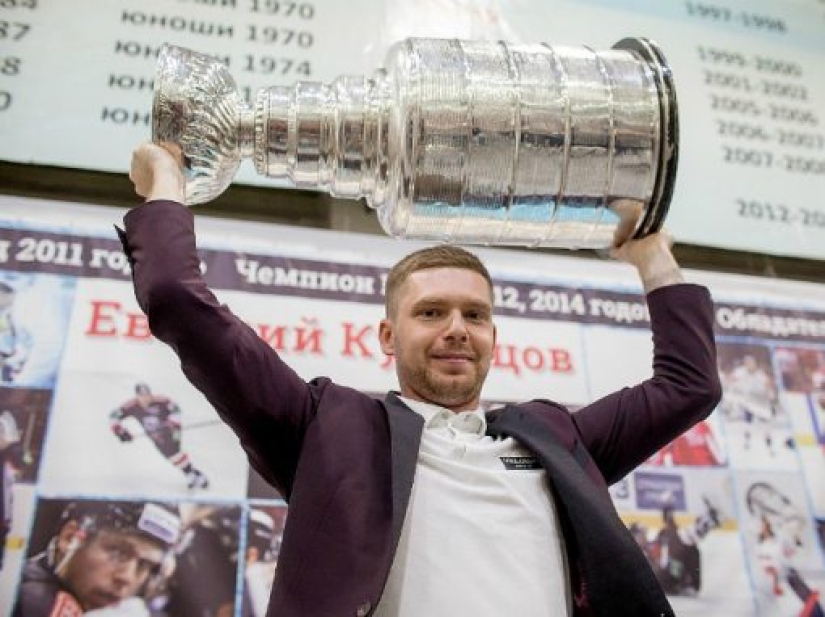 Evgeny Kuznetsov brought the trophy to his native Chelyabinsk.
The cup went to Chelyabinsk, where on August 15 it was demonstrated at the ice arena of the Chelyabinsk Tractor club, of which Kuznetsov is a pupil. Everyone could take a picture with the legendary trophy. When the long day came to an end, Evgeny unexpectedly filled the trophy with dumplings, which greatly impressed the Stanley Cup keeper Phil Pritchard, who came to Chelyabinsk with Kuznetsov.
Nothing better than finishing off a night… Russian style. Traditional dumplings from the #stanleycup @Kuzya92 @NHL @Capitals @HockeyHallFame pic.twitter.com/VxPV5kpsyf
— Philip Pritchard (@keeperofthecup) August 15, 2018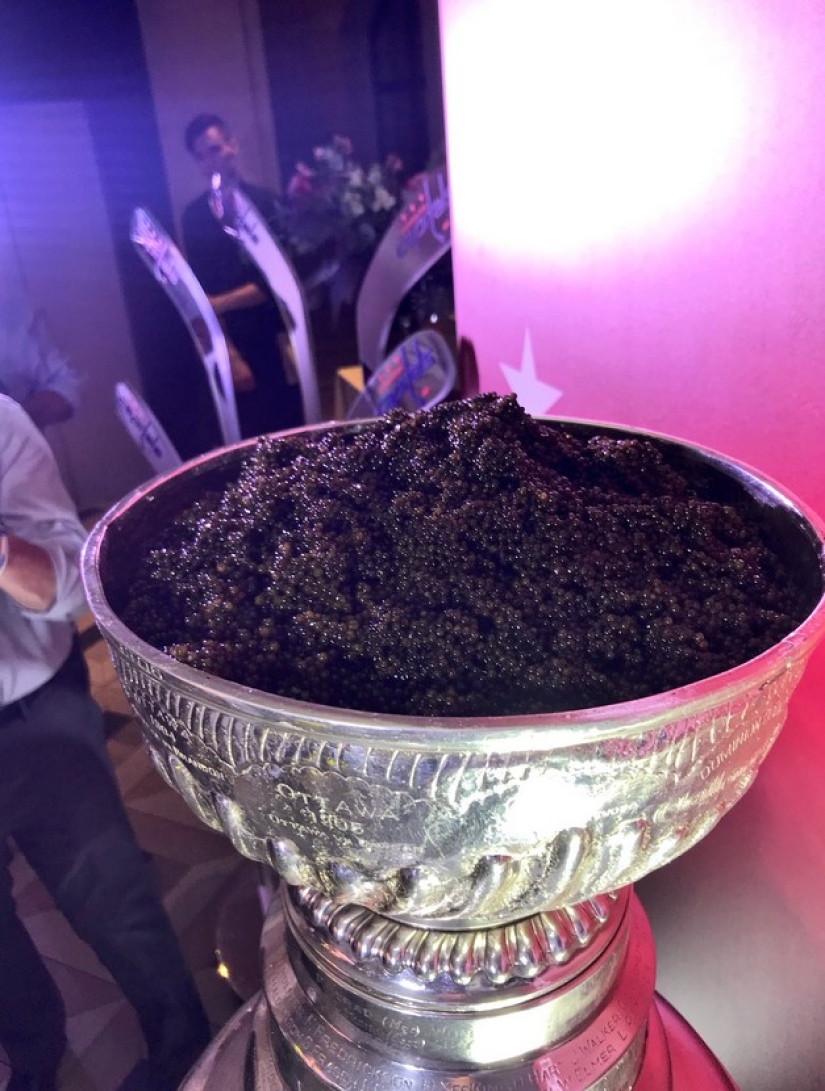 This is not the first time this summer that Russian hockey players have used the cup as tableware: in early July, club captain Alexander Ovechkin, spending a day with the trophy in Moscow, filled it to the brim with caviar, and then, after the party guests emptied the container, filled it with champagne.
Keywords: Stanley cup | Dumplings | Hockey | Chelyabinsk