Say not the mother that gave birth to, and the one that brought up. It happened to Emily Larter from the UK. She went to work as a volunteer in Uganda, and found his son. Baby was orphaned when he was just five days old. The girl was so fond of the baby, they decided to adopt him. And though she was only 22 years, she was able to cope with parental responsibilities and paperwork. Now a happy mother and son live in the UK.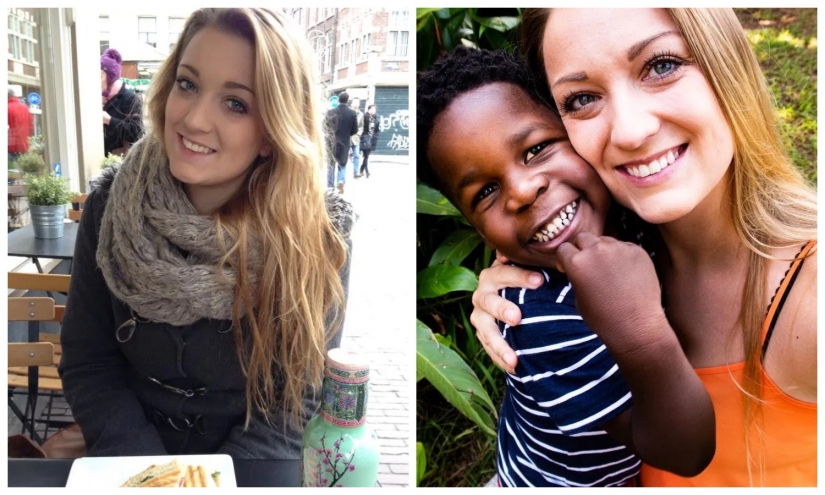 29-year-old Emily Larter – a primary school teacher. She lives with a foster son Adam in Worcestershire.
For the first time the girl went to Uganda in August 2014 to work as a volunteer in an orphanage for two months. Emily fell in love with the local kids with all my heart. One of them called from the village and announced that they have young mother died, leaving seven children. The youngest was only 5 days.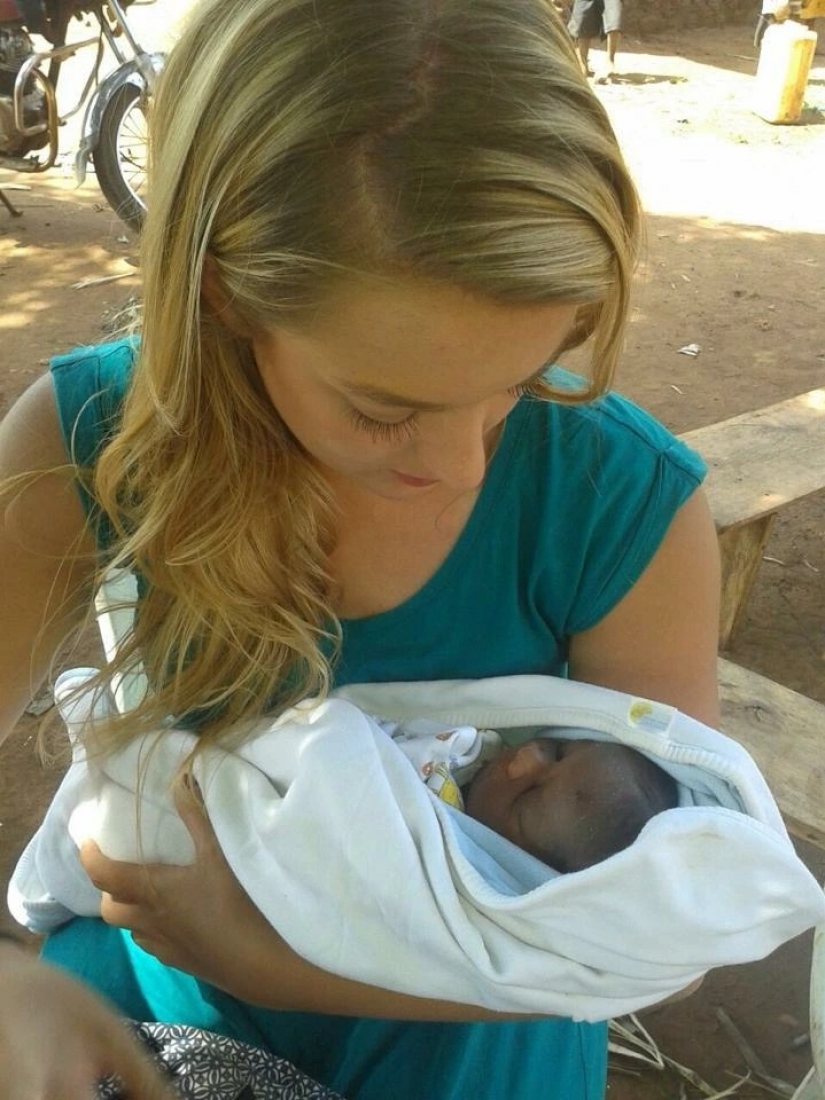 To take care of the baby there was no one. In the shelter of a boy named Adam, and Emily was his only guardian. The girl was then only 22 years old, and she had no idea how to care for babies. Then Emily around consulted with his mother Jacqueline. Newborn baby sleep next to her bed and cried when the guardian was gone.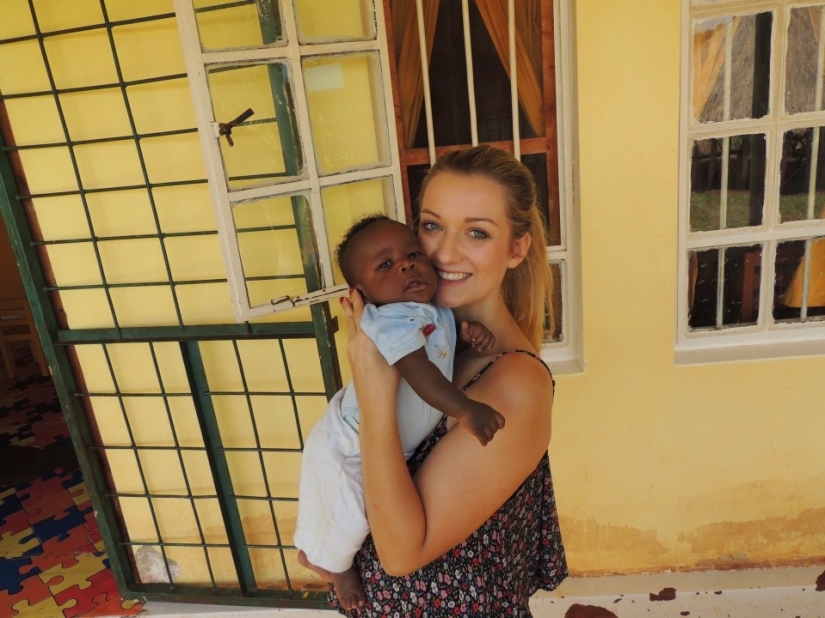 In April 2015, Emily ran out of money, and she was forced to go home. After returning to the UK she could not forget about his little ward. Soon she decided to adopt him and move to his homeland. Her parents supported.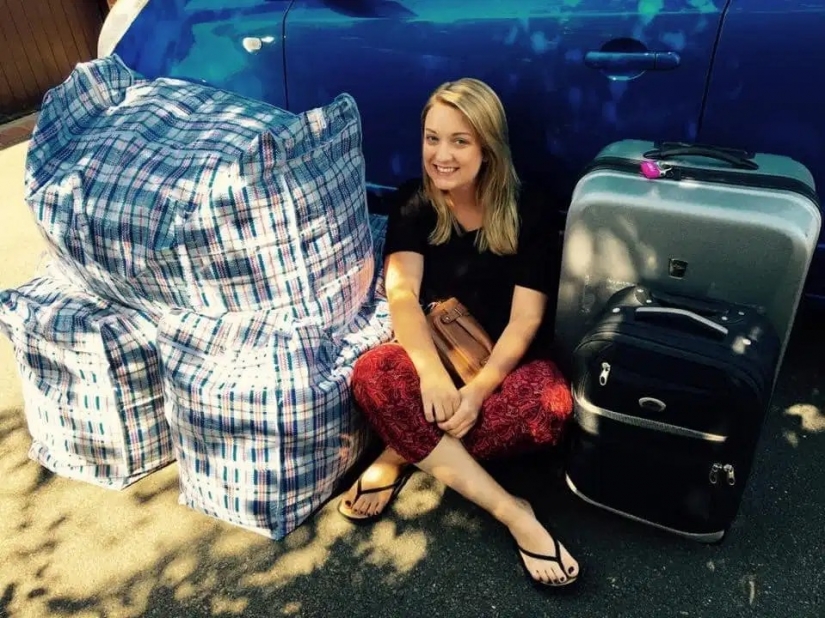 Emily has combined three works, working seven days a week, to accumulate the necessary funds. She has consulted with a lawyer in order to properly carry out the procedure of adoption.
In August 2016, Emily came back to Uganda. Adam was already nearly two years, and he ran to meet her with open arms. A few weeks later the girl took it out of the shelter in a rented house, and she got a job in a local school.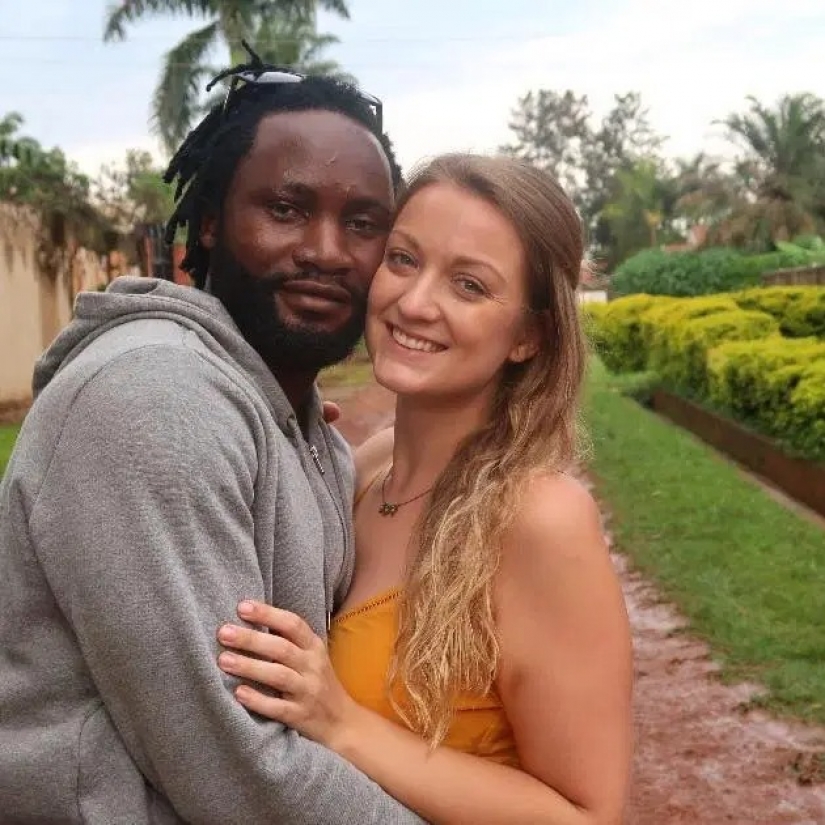 Soon she met 33-year guard Josh. Young people began to meet. The guy was good with Adam, and moved to their house. Along with him came his little cousins because parents could not take care of them due to poverty.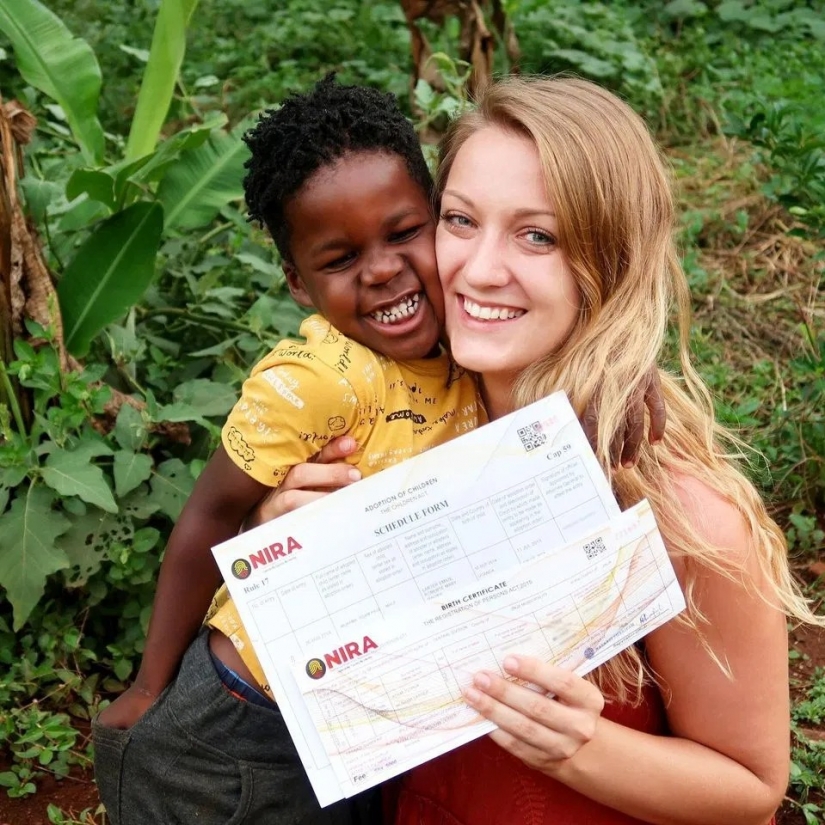 In July 2019, Emily was finally summoned to a hearing on adoption. The decision was rendered in her favor, and the British officially adopted the little Adam. Until November 2020, all documents for the removal of the child to the UK was ready. The girl was forced to break up with Josh, but I knew I had to give the baby a better future.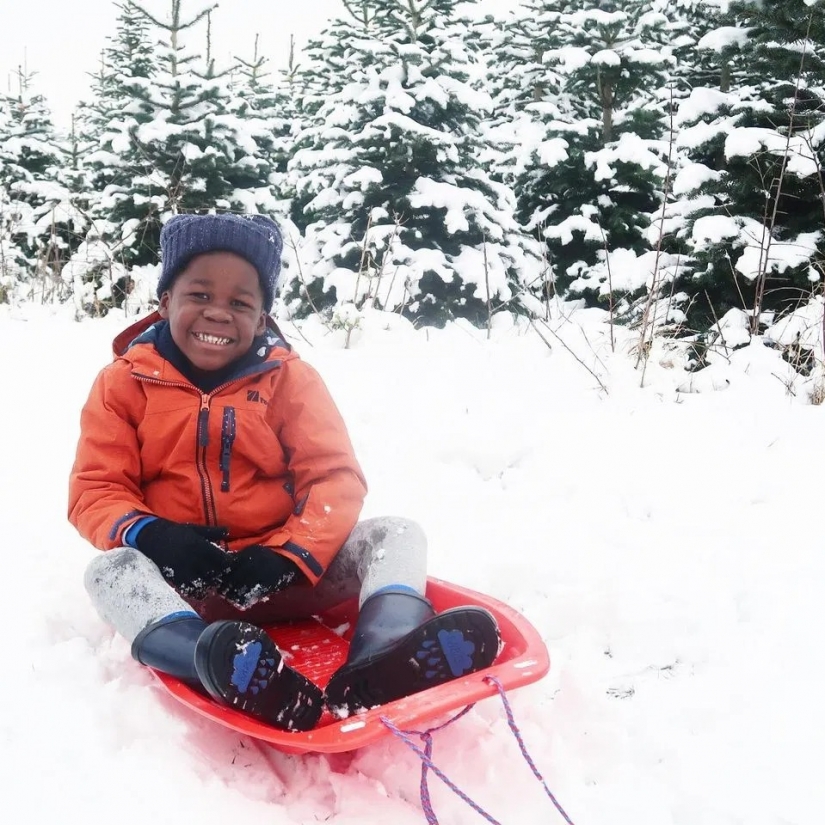 9 January 2021-they came to Birmingham. Adam immediately ran to her parents, knowing them on a photo.
Now the boy goes to school and all the more self-confident in a new country. Emily deals with the paperwork for the adoption of Adam in the UK. She hoped that with time her boyfriend Josh together with the cousins, too, will come to them.
Meanwhile, the Italians adopted a girl with down syndrome, after it was abandoned 20 families. He decided to take care of a disabled child, to give him a happy childhood.
Keywords: Europe | Africa | The court | UK | Shelter | Orphan | Family | Volunteers | Travel | Parents | Children | Newborns | Uganda | Documents | Company | Baby | Kindness | Son | Mother | Custody | Adoption | Decision