Before traveling to another country, you need to insure yourself, make a couple of copies of your passport, collect a first aid kit for any occasion and do not forget your swimming trunks and swimsuit. True, in some countries, vacations can turn into a real disaster, which has nothing to do with the bright booklets of tour operators.
5 PHOTOS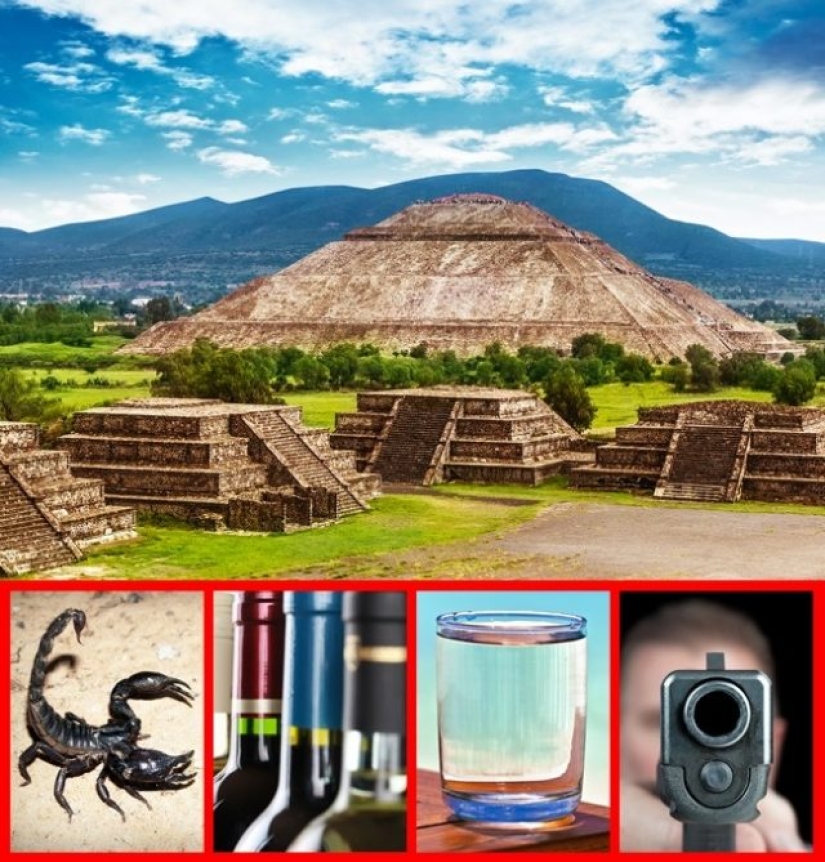 1. Mexico.
In Mexico, you relax on the beach, drink tequila, and explore ancient Indian pyramids. But don't forget about your safety. However:
Almost 300 species of scorpions live in Mexico.
If you are stopped drunk, you can be sent to jail. Just like in Russia, it is easier to find a criminal lawyer in Moscow and other cities than in an unfamiliar country.
Water in Mexico is not suitable for drinking.
The crime rate is high here.
There is a risk of contracting typhoid and malaria, so be sure to vaccinate yourself and your loved ones.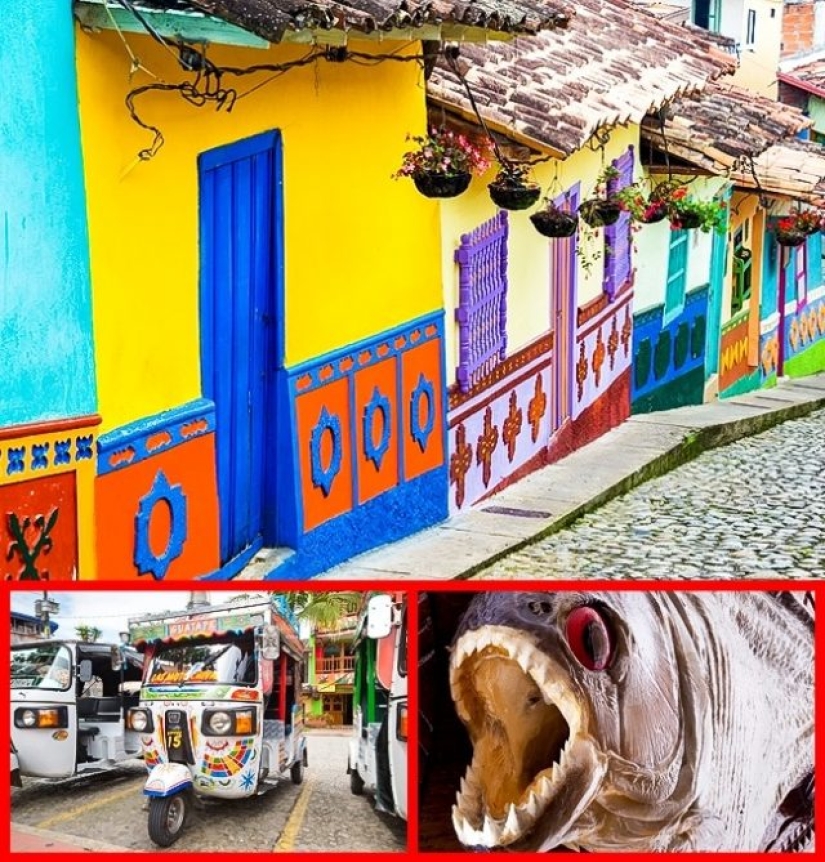 2. Colombia.
In Colombia, you can see the San Agustin Archaeological Park and the National Coffee Park. But:
Crime is rampant in Colombia.
The waters of Colombia are home to sharks and piranhas.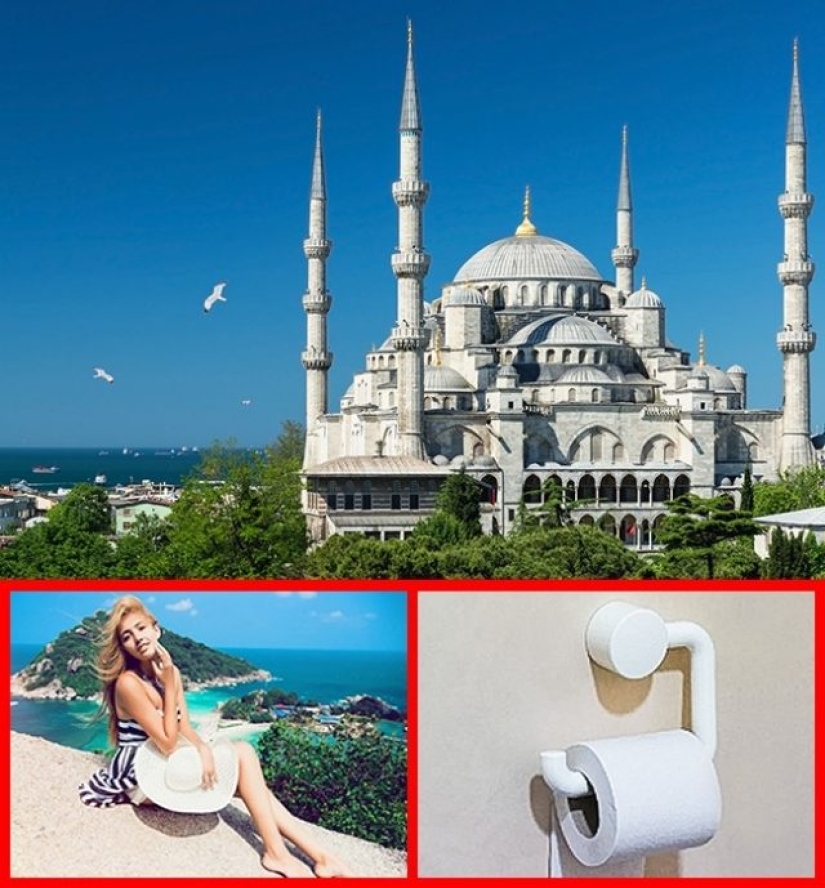 3. Turkey.
Turkey is one of the most popular tourist destinations. But there are surprises here.
In places not popular with tourists, women should not leave the hotel grounds without a male escort.
In Turkey, you can find the classic Turkish toilet, which is a hole in the floor and does not contain toilet paper.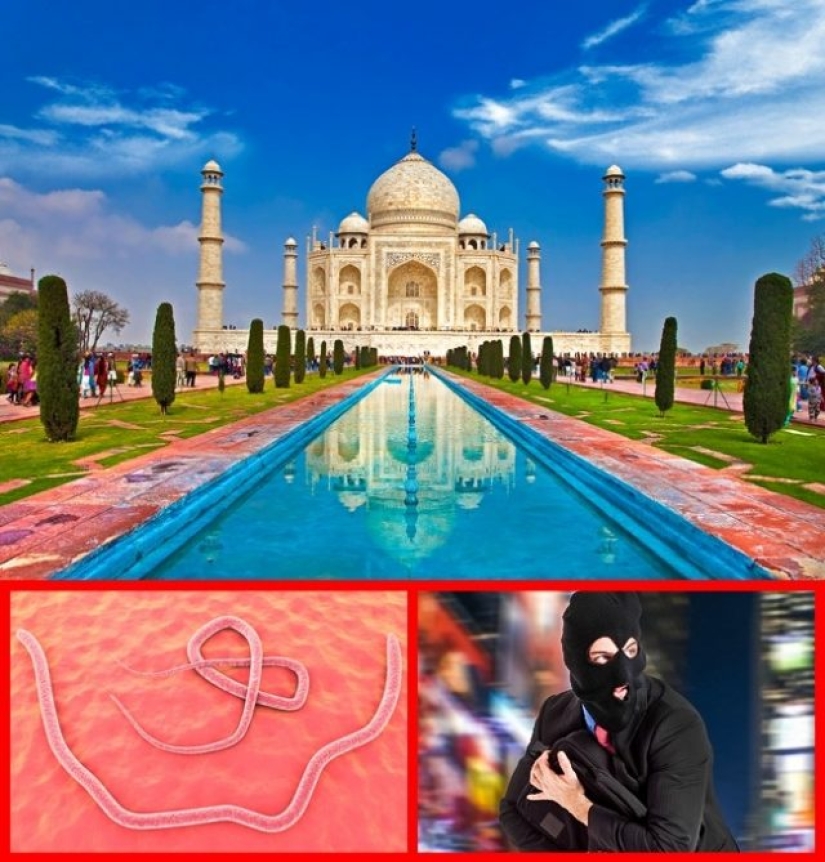 4. India.
There are many reasons to go to India. But there are reasons not to visit.
In India, it is easy to get worms and other infections.
Women traveling to India should not walk alone at night, so as not to provoke sexual harassment on the streets, especially in rural areas and places not popular with tourists.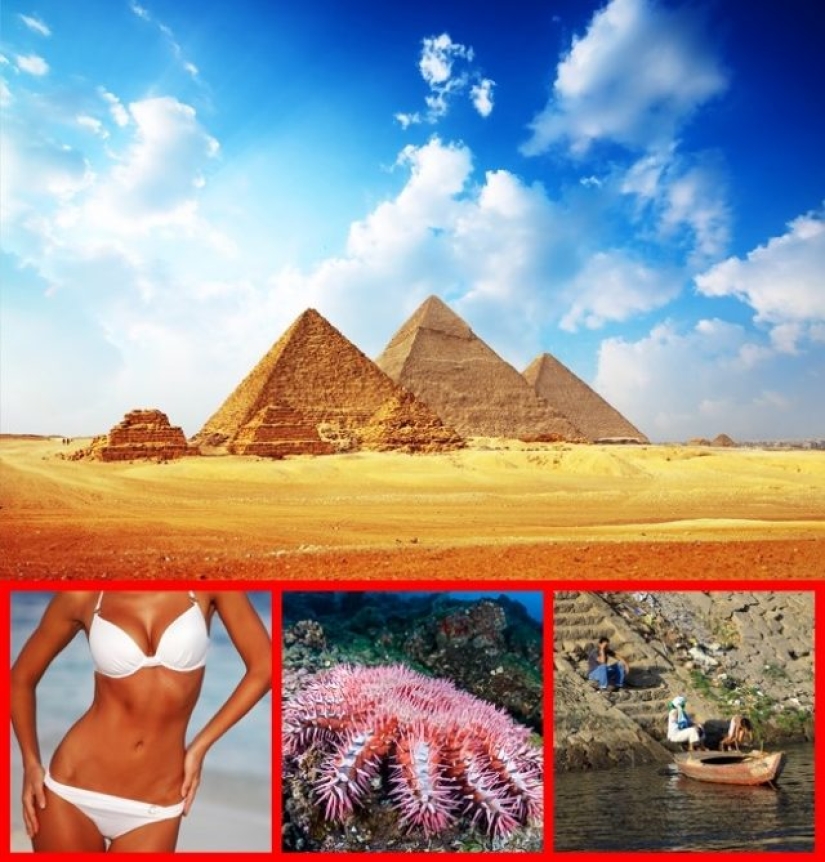 5. Egypt.
In Egypt, you can enjoy the view of the ancient pyramids and the thoughtful Sphinx, go swimming in the Red Sea and ride a camel.
If you want to swim, then choose the sea, not the rivers to avoid infection with schistosomiasis.
But even in the sea, there is a danger in the form of a starfish crown of thorns, the needles of which are very poisonous and will cause unpleasant symptoms, spoiling your entire vacation.
Egypt is a Muslim country, so it is not recommended to wear too revealing outfits outside the hotel.
In Egypt, various diseases such as hepatitis A and B are common.
Keywords: Vacation | Travel | Tourism | Tourists | Countries | Tour operators | Occasion | Journey