Vladimir Vysotsky dedicated more than one poem to the actress Marina Vladi. It is believed that it was with her that he lived one of the best and most memorable periods of his life. There was passion and endless adoration in the couple's relationship. Let's remember how one of the most beautiful romantic stories of the last century began and ended.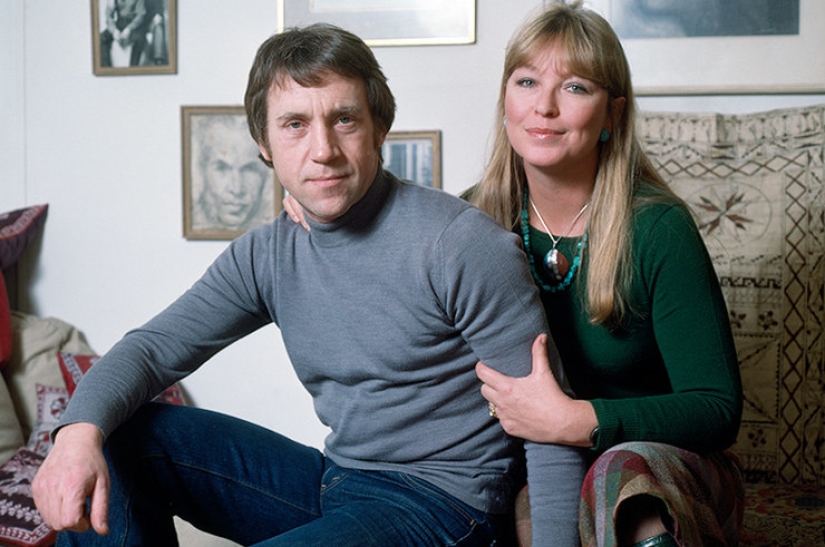 In 1959, the film "The Sorceress" was released, in which Marina Vladi played the main role. The movie was a resounding success. Like many viewers, Vladimir Vysotsky was captivated by the beauty of the young actress. Several times a month he reviewed the picture and was looking forward to the arrival of the famous beauty in Moscow. She arrived in 1965, but they did not manage to meet that time.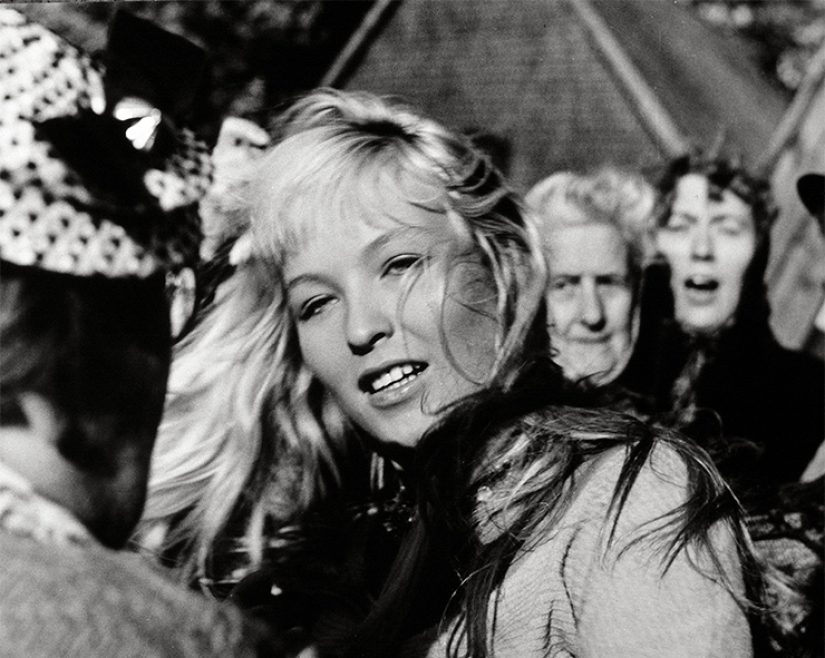 Later, Vladi visited the Russian capital again — this time to participate in a film festival. Her friend Max Lyon, by pure chance, invited the actress to the Taganka Theater for a rehearsal of the play "Pugachev", where Vysotsky played. Marina was so shocked by the actor's performance that she agreed to have dinner with him.
Vladimir begged Marina to stay in Russia, but Vladi replied that her children and mother were waiting for her in France. Later, when she returned to Paris, she began to miss a lot until the bell rang. At the other end of the line, the actress heard a painfully familiar voice with a hoarseness.
Some time later, Marina Vladi agreed to take part in the filming of Sergei Yutkevich's film "A Plot for a short story". Since the work on the painting was carried out for about a year, Marina and her family temporarily moved to Russia.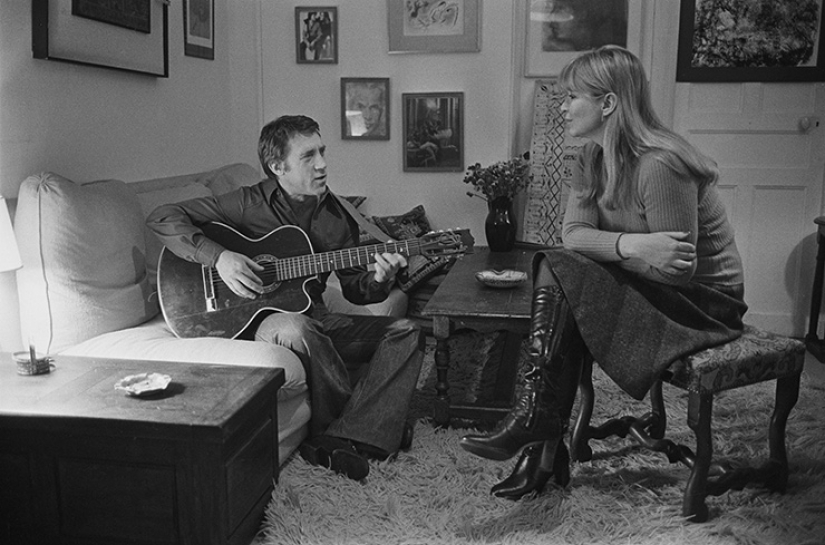 Everything was going as well as possible: Vysotsky was popular, Vladi was considered a sought-after actress. Vladimir came to his beloved on the set, and in between filming they liked to relax by the river in the company of close friends. There the poet read his poems to Marina, and she was for him the first listener and the main critic.Later, the lovers moved in together. However, despite the happiness in his personal life, the most important thing for Vysotsky was still creativity. After a night spent writing poems, he ran to wake Marina up in order to read everything to her as soon as possible. Vladi has repeatedly admitted that these were the best moments in her life.
By the time Vysotsky and Vladi went to the registry office, they both turned 30. Everyone had two marriages and children left behind. Immediately after registration, the couple went on a honeymoon to Odessa.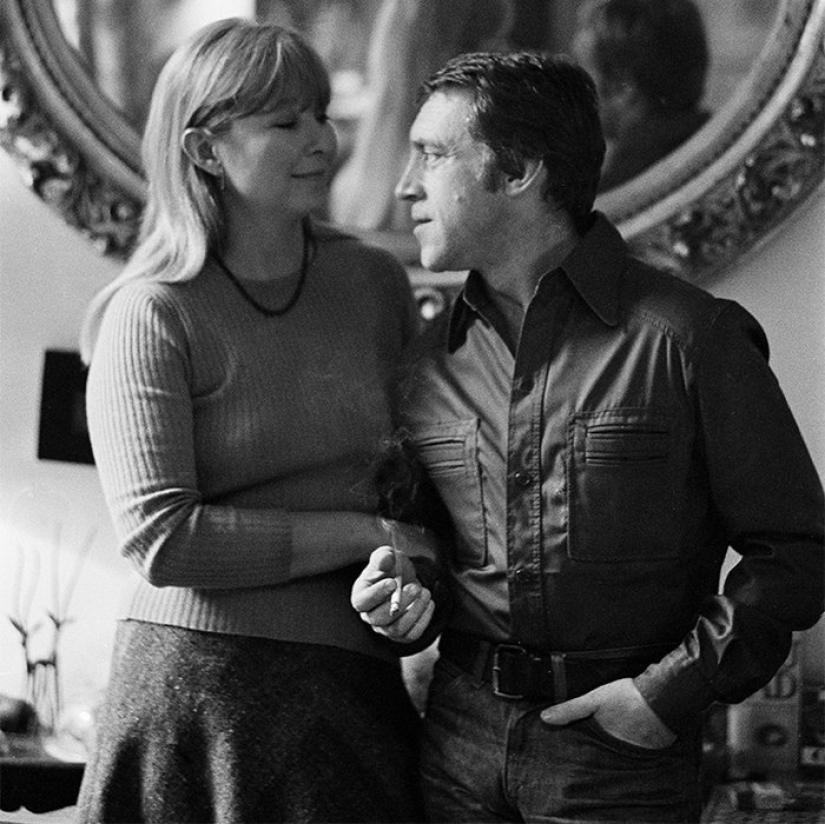 There the bard presented his beloved with a gorgeous gift — a cruise on the ship "Georgia" on the Black Sea. The newlyweds ate lobsters and black caviar, drank exquisite Georgian wine. Vysotsky and Vladi will remember this trip as one of the brightest, although there will be many more such trips later in their lives.
Marina wanted to show her husband other countries so much, and he himself dreamed of seeing another world — a world without prohibitions and censorship. For six years after the wedding, Vysotsky tried to get permission to travel abroad, but it did not lead to anything. It became increasingly obvious to him that the authorities did not recognize him.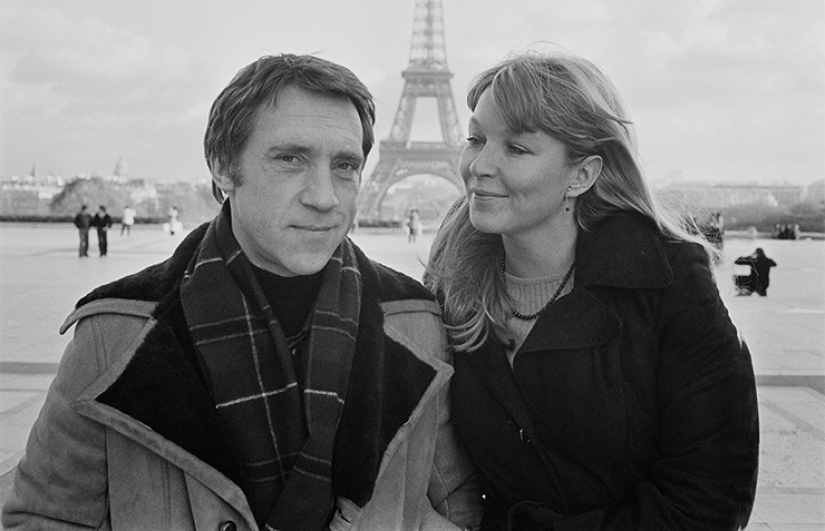 Meanwhile, Vladi spent more and more time in France, while Vysotsky remained in Of Russia. Long-distance relationships did not bring happiness to the spouses, as a result, Vysotsky began to suppress negative emotions with the help of alcohol and drugs.Later, the poet was still issued a visa, and together with Marina they visited Europe, and in America. Hollywood applauded him, famous actors and poets invited him to visit, and his wife was very proud of him, but the effect of harmful habits turned out to be inevitable. Of course, Vladi tried to figure everything out and understand at what point something went wrong.
On July 11, 1980 , the couple separated again: Vysotsky flew to Moscow, and Vladi was forced to stay in Paris. It was as if she felt that she was seeing him alive for the last time and repeated: "Take care of yourself, don't do anything stupid."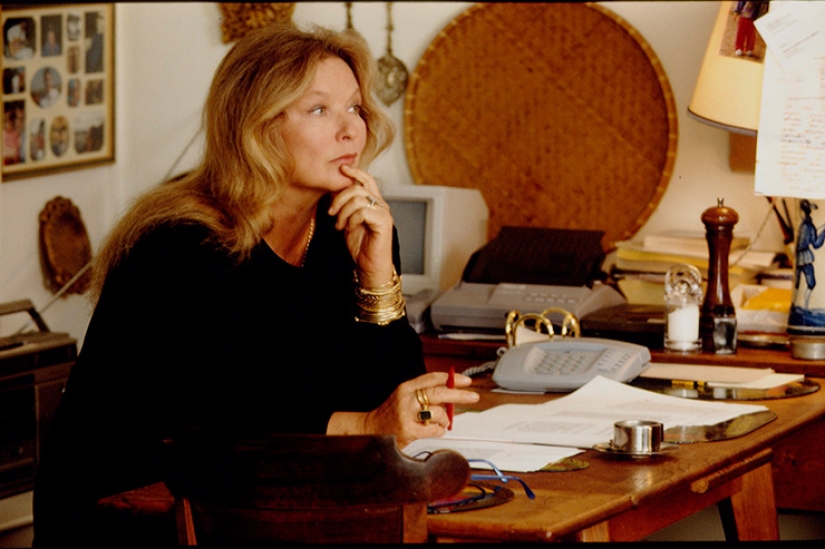 In response to this, the artist wrote poems on an advertising postcard right at the airport. "Give them to me!" asks Vladi. "It's illegible here. I will send them to you by telegram," the bard replied.
Their last telephone conversation took place on July 23, 1980. Vysotsky swore that he had given up all bad habits and asked his wife to accept him again. And on July 25, a strange heavy voice on the phone informed Marina that Vladimir was no more.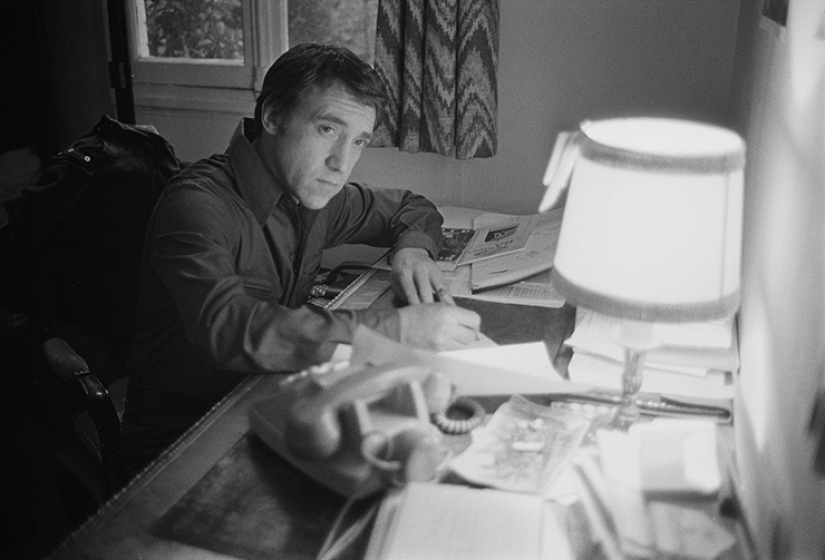 When it was over, Vladi sorted through the papers for a long time in the hope of finding the postcard on which he wrote his last lines. The search did not lead to anything. But Vysotsky still kept his promise and sent a telegram:
Keywords: Vysotsky | Life | Love