Every year Nepal hosts a five-day Tihar festival, a Hindu festival of lights. During this event, one of the days is set aside to honor man's best friend, the dog, for her loyalty and devotion.
This special day is called Kukur Tihar and falls on the second day of the festival. People who celebrate this holiday sprinkle their dogs with flower petals, hang garlands on them, paint them with colored crayons and treat them to delicious dog treats.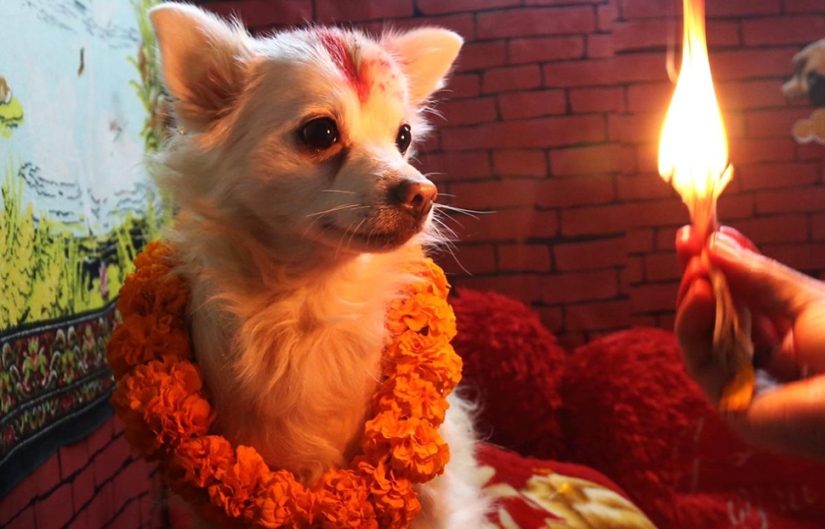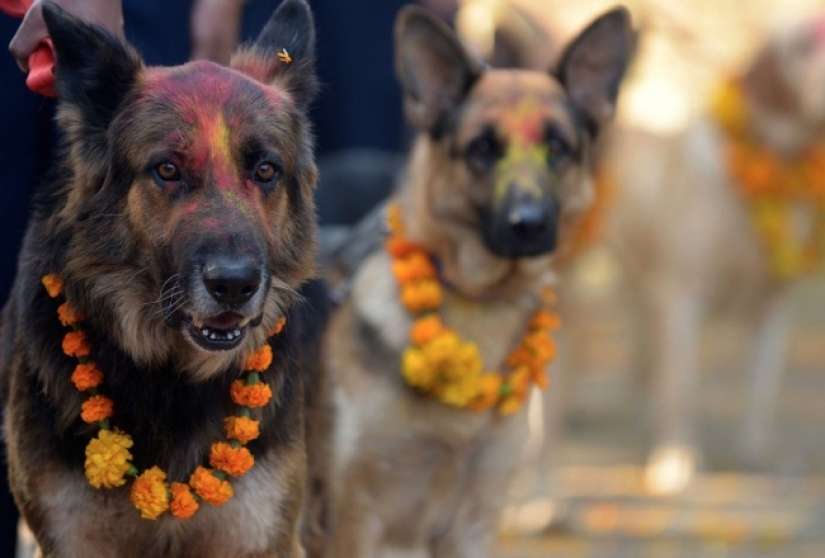 All five days of the festival tell different stories about different animals and their connection with man and the gods. What else is going on during this holiday? In addition to the special dog day, on other days believers worship cows, crows, oxen and themselves.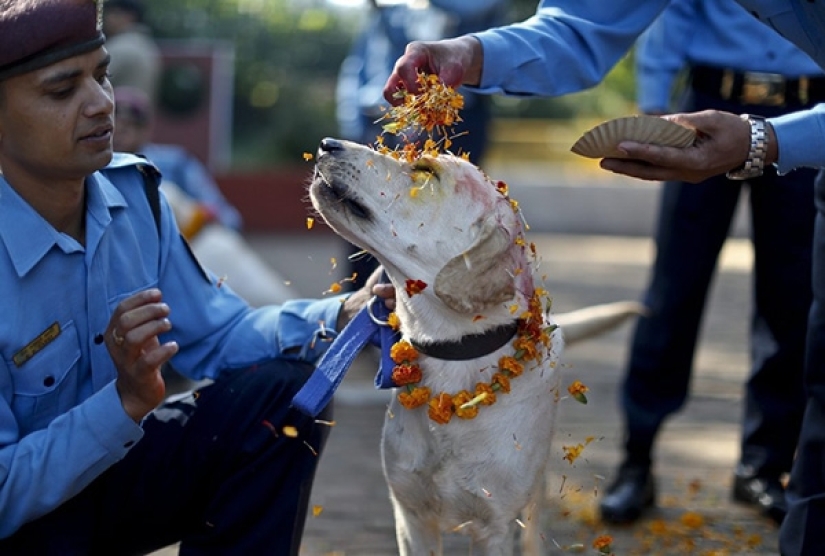 How do dogs connect people with the spiritual world? According to Hindu tradition, dogs are messengers of Yamaraja, the god of death. They guard the entrance to the realm of the dead, and the god of death himself sometimes transforms into a dog.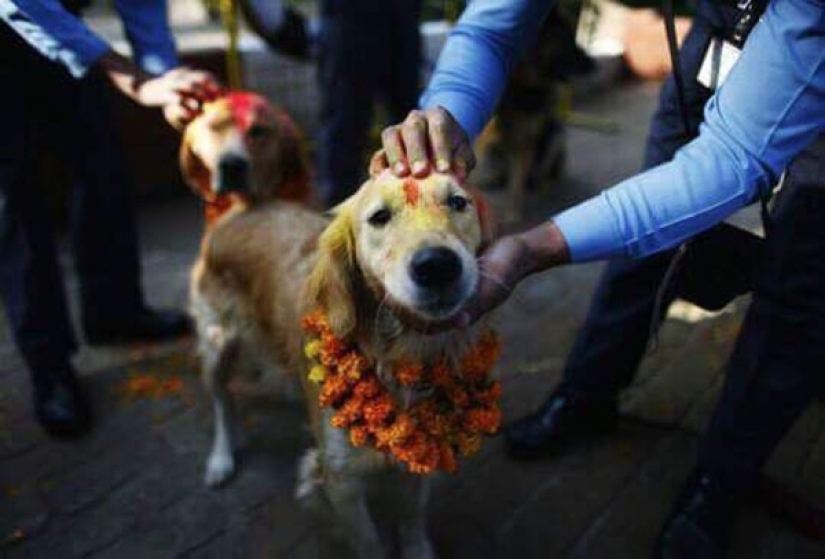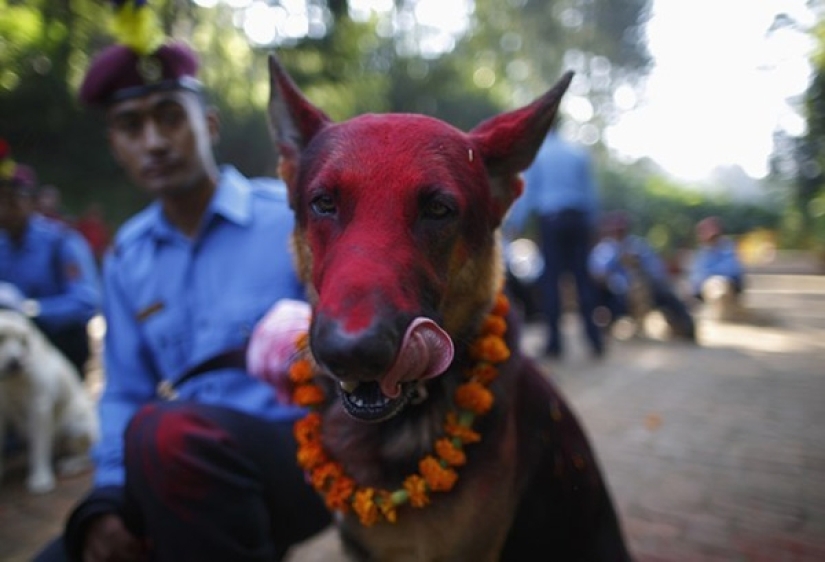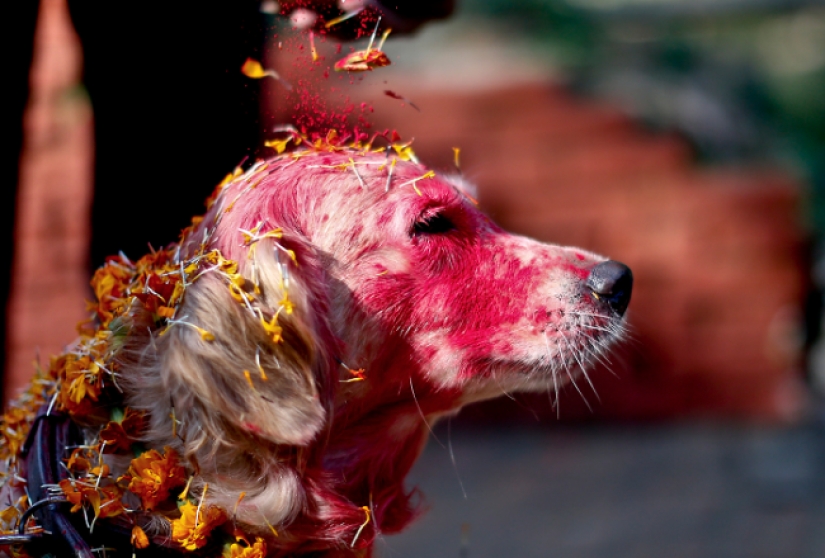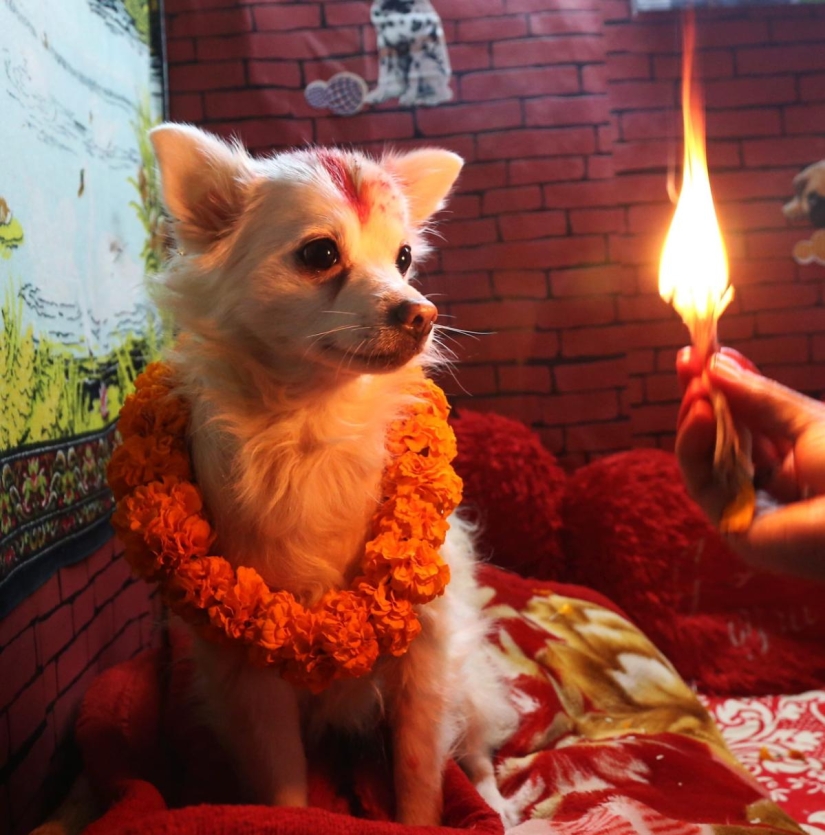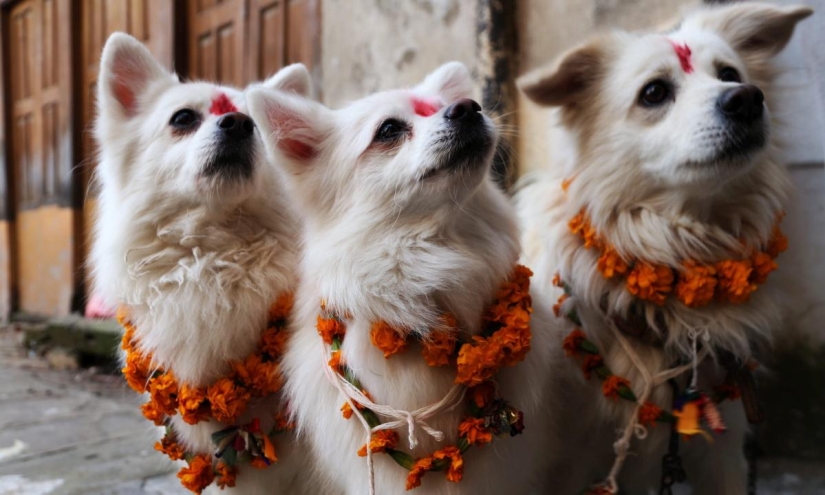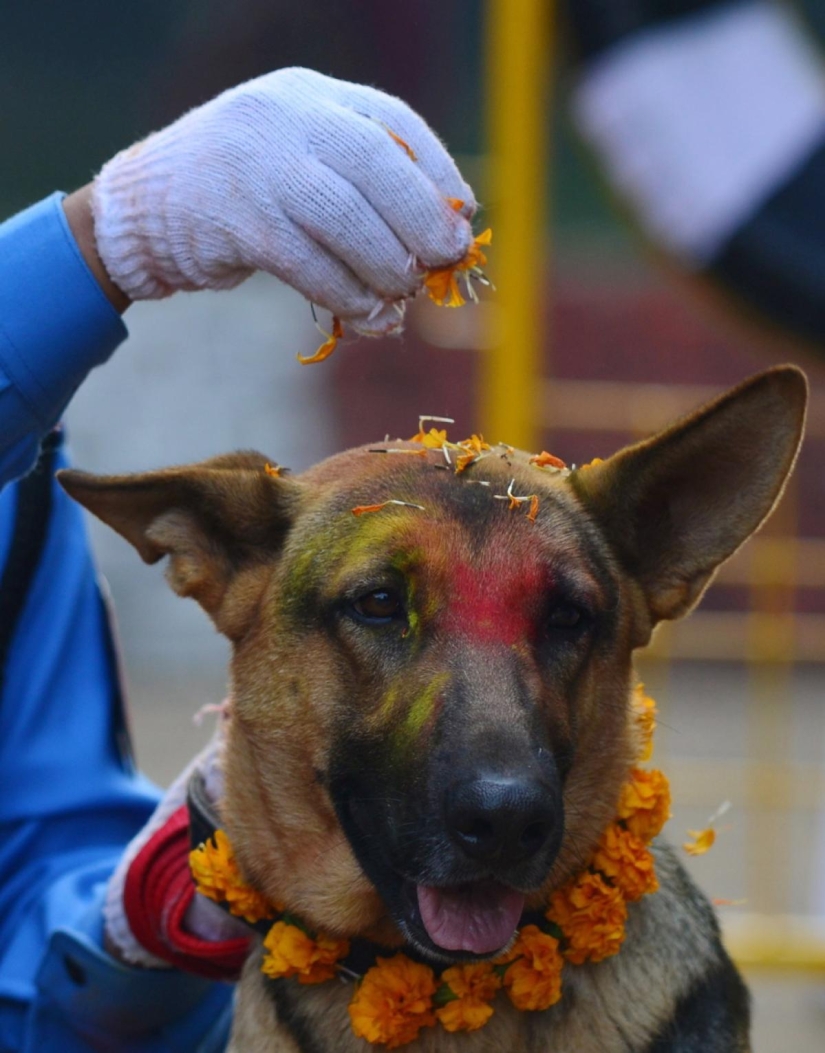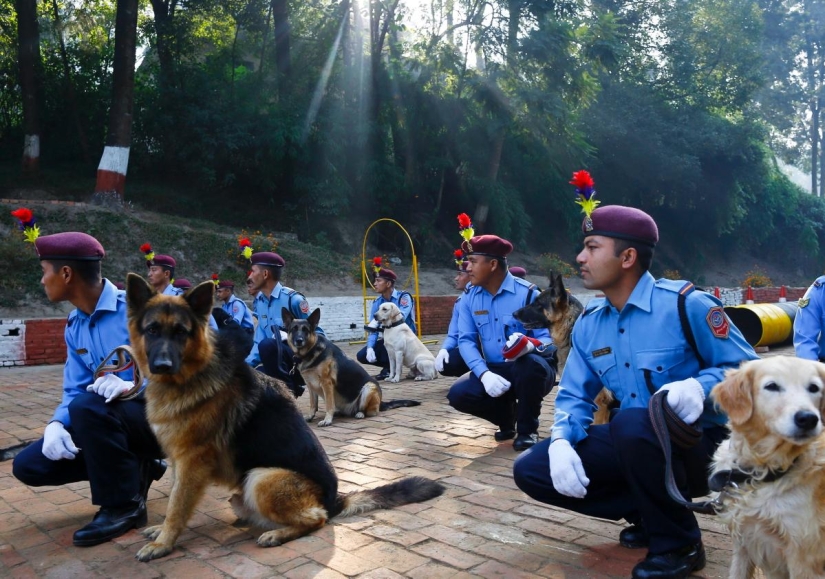 Keywords: Hinduism | Pets | Dogs | Festival