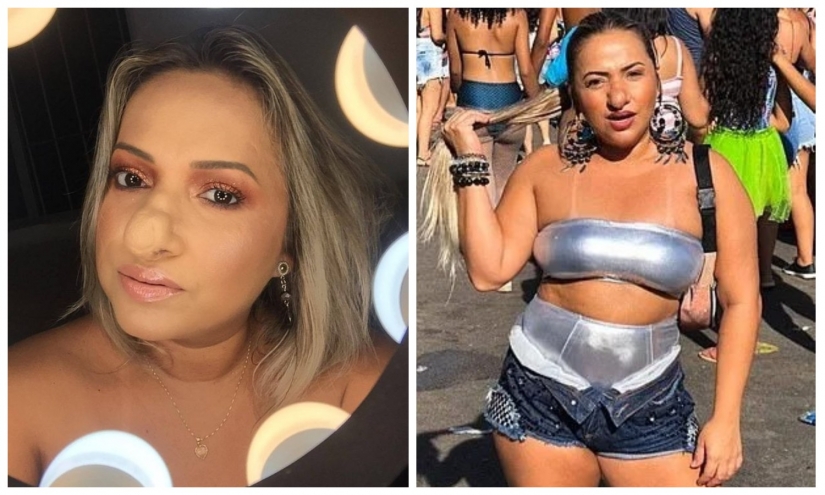 Laudiane Fernandes from Brazil has been suffering from a rare disease since childhood. The girl is used to the sarcastic comments of others about her big nose. She no longer pays attention to the evil grins and tries to enjoy every moment of life. Laudine knows the value of life, for she has come within a hair's breadth of death more than once. After numerous operations, the Brazilian woman accepted herself as she is, and now she is not shy about her unusual appearance.
Lodin fights hemangioma – a benign tumor that causes inflammation of the blood vessels. The girl was born with a rare disease, and her nose began to grow from the age of five. At school, she often suffered from bleeding. The girl was regularly admitted to the hospital due to problems with her nose, eyes and scalp. She was diagnosed with cavernous hemangioma at the age of 16.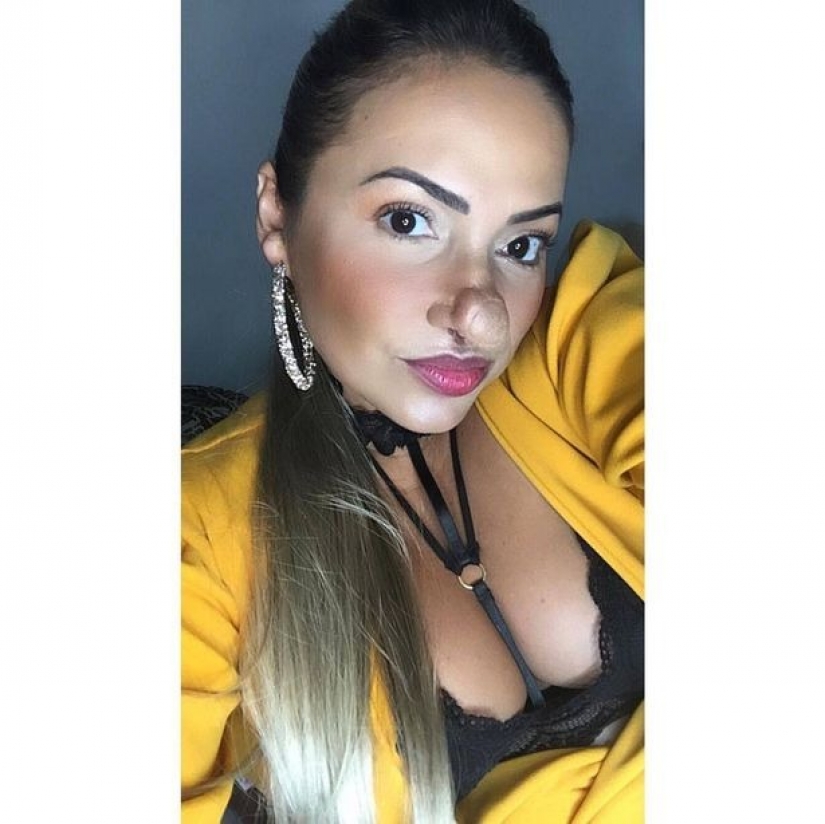 A resident of Alagoas says that as a child, doctors could not determine the causes of bleeding for a long time. She was diagnosed in high school, after numerous tests and examinations. In this disease, there is an abnormal accumulation of blood vessels under the skin. The girl had eight operations on her nose, removing clumps of blood vessels. As a result of the latter, she developed an infection, and Lodine had part of her nose removed.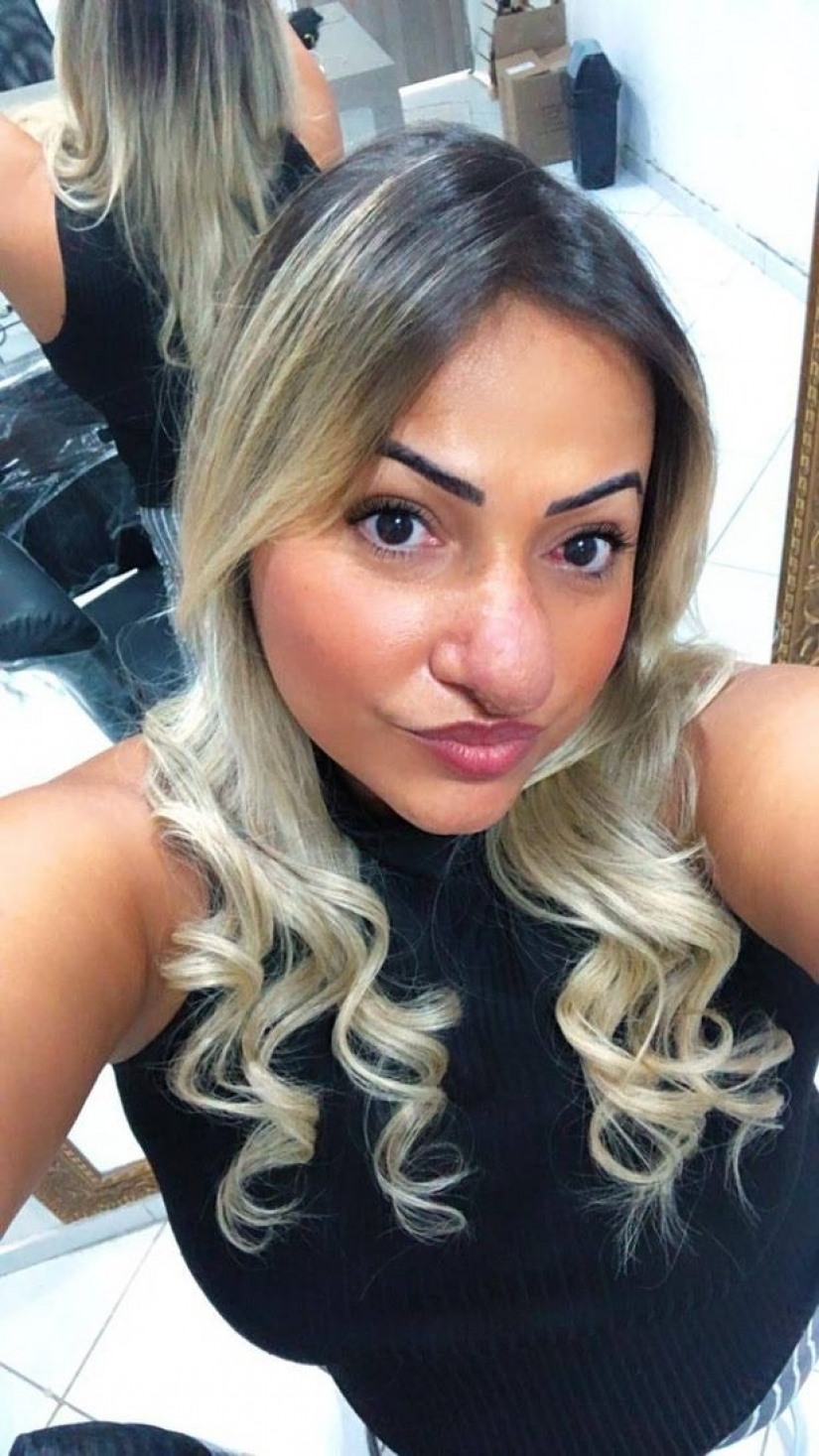 To reconstruct the nose, doctors had to take tissue from the Brazilian woman's right cheek. After that, the girl recovered for a long time, but it was most difficult for her in psychological terms. Her mother was constantly crying that they didn't have enough money for all the necessary procedures, and Laudine felt guilty about it. When the girl returned to school, her classmates began to tease her with "Pinocchio".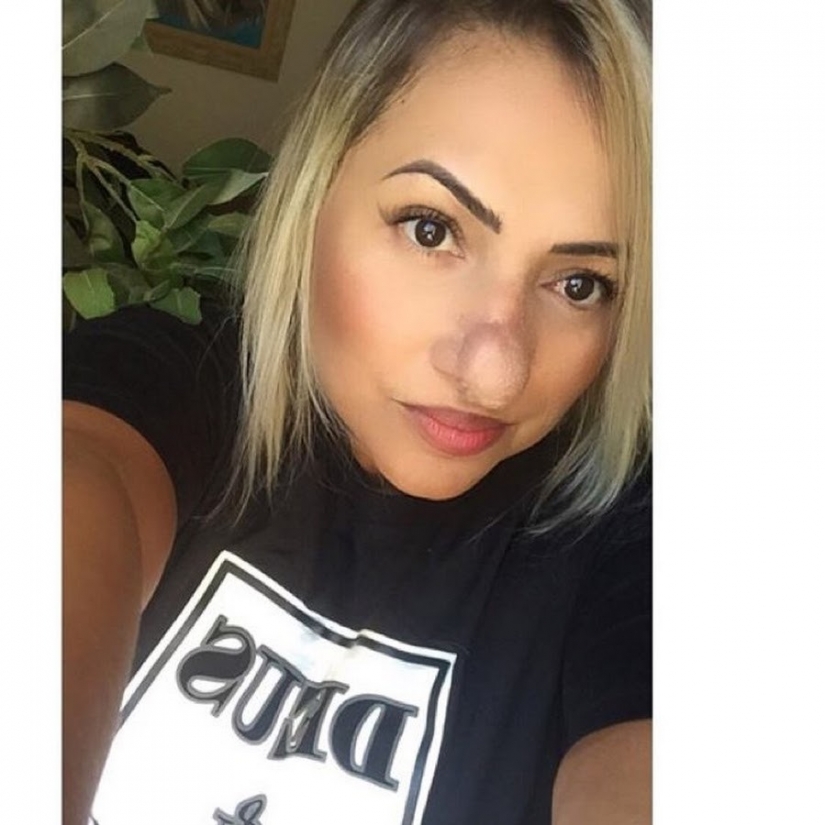 Nevertheless, the Brazilian woman was able to overcome her complexes and accept herself as she is. She still hears offensive words in her address, but no longer pays attention to them. Lodin thanks God that she is still alive, and tries to focus only on the positive. The girl several times found herself on the verge of death due to respiratory arrest and numerous bleeding. All these trials only made her stronger and pushed her to realize her goals.
Meanwhile, another resident of Brazil with a tumor on her face admires self-confidence. She, like Lodin, was born with a rare defect, has undergone many operations, but continues to enjoy life, no matter what.
Keywords: Brazil | Conflict | South America | Health and medicine | Hospital | Operations | Big | Cruelty | Suffering | Girl | Childhood | Nose | Doctors | Society | Disease | Appearance | Tumor | Trolling | Comments | Ridicule | Self-confidence | Complexes