Home favourite Marcus Hobbs boasts impressive size and strong arms. Little snake has grown into a huge Python and loves to feast on goats, deer and pigs. The masters love your unusual pet and care about him as a family member. Find out why the British fell on a snake as a pet, from our article.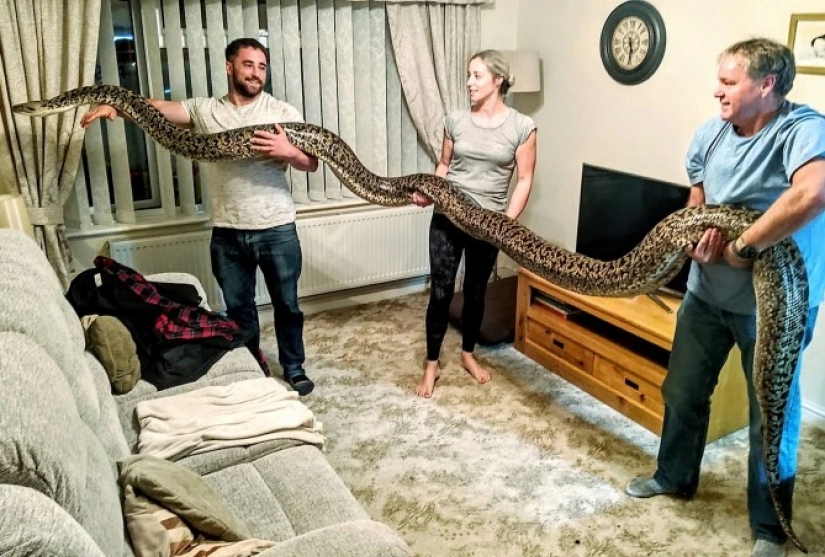 Snake named Hexi weighs 114 kg and lives in a terrarium in a three-van. Her boss — a 31-year-old Marcus Hobbs of Tewkesbury. This whopper is the largest in the world among the dark tiger pythons.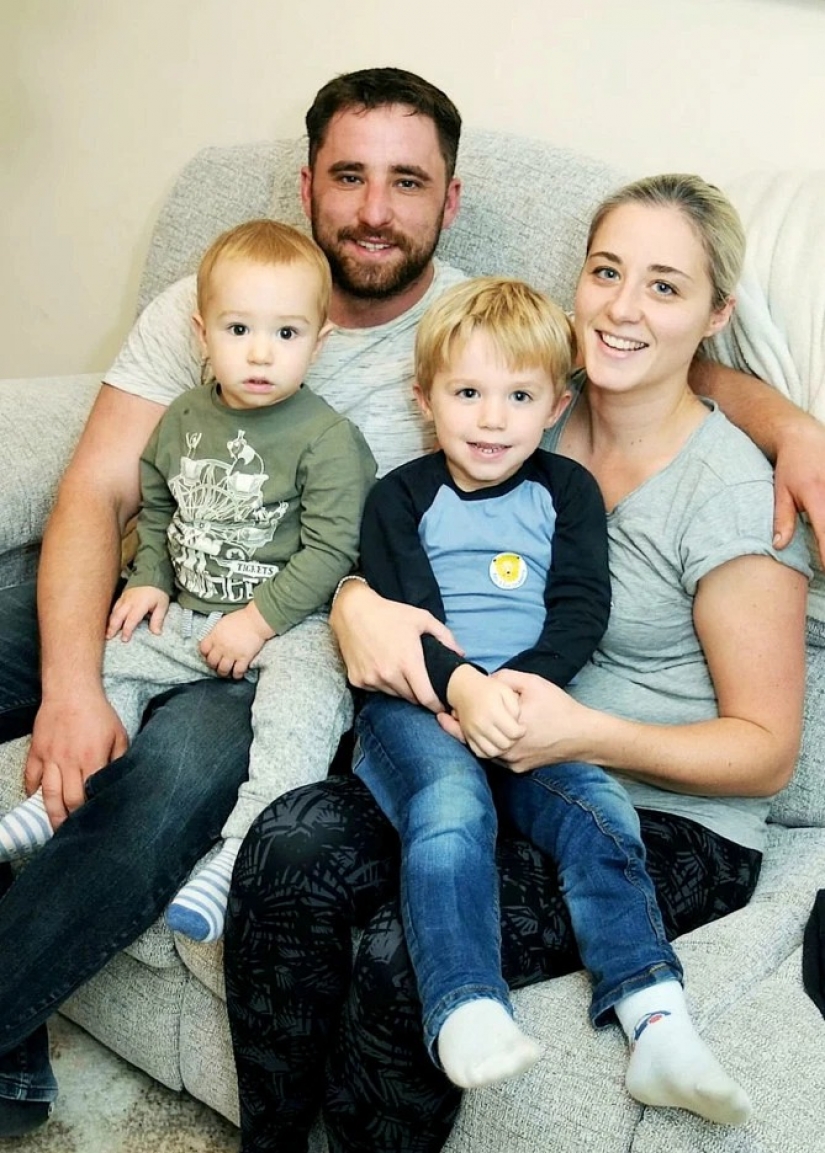 Spouse Marcus Amy put up with an unusual pet, but still complains that the snake takes up too much space in their house. On the contents of a Python take thousands of pounds, but if something goes wrong, he can strangle people in a deadly embrace for only a few minutes. Although Marcus is sure that Gexi will never attack, he releases the snake from the terrarium when their young sons are close by.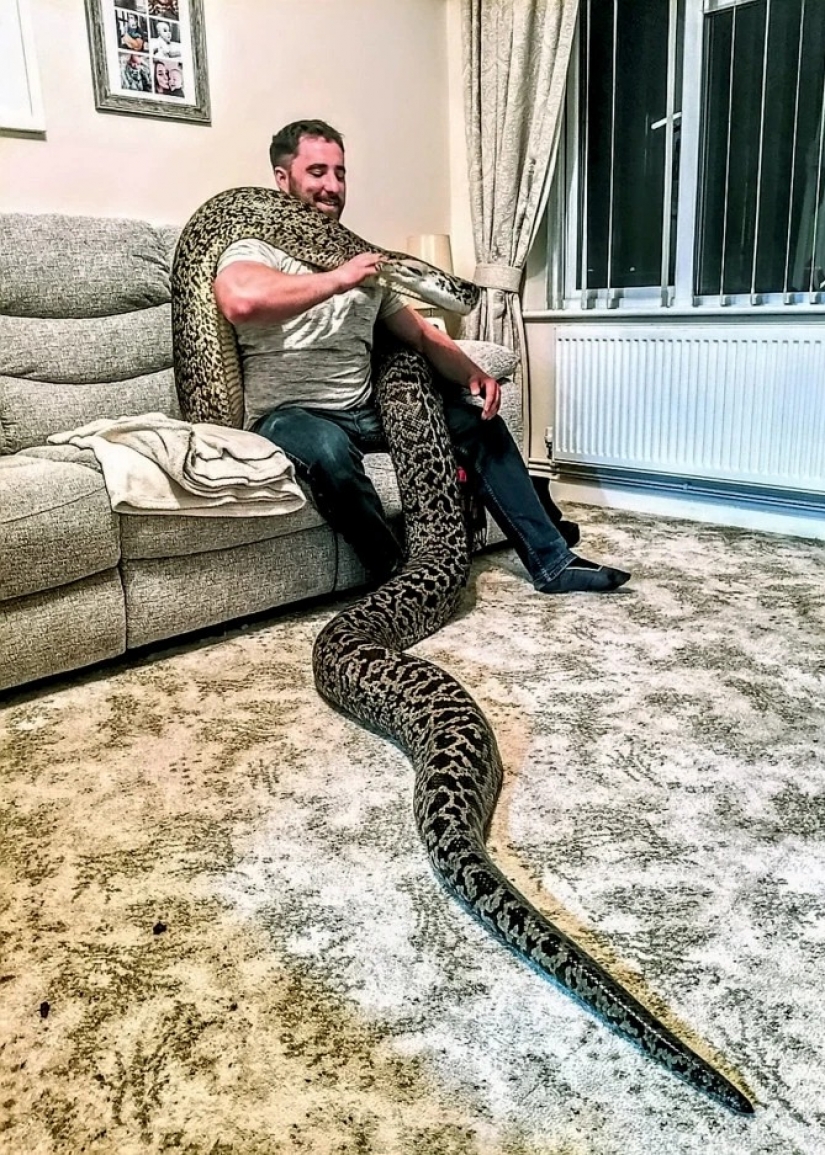 The owner of a huge Python believes people are needlessly afraid of snakes, and can talk for hours about reptiles.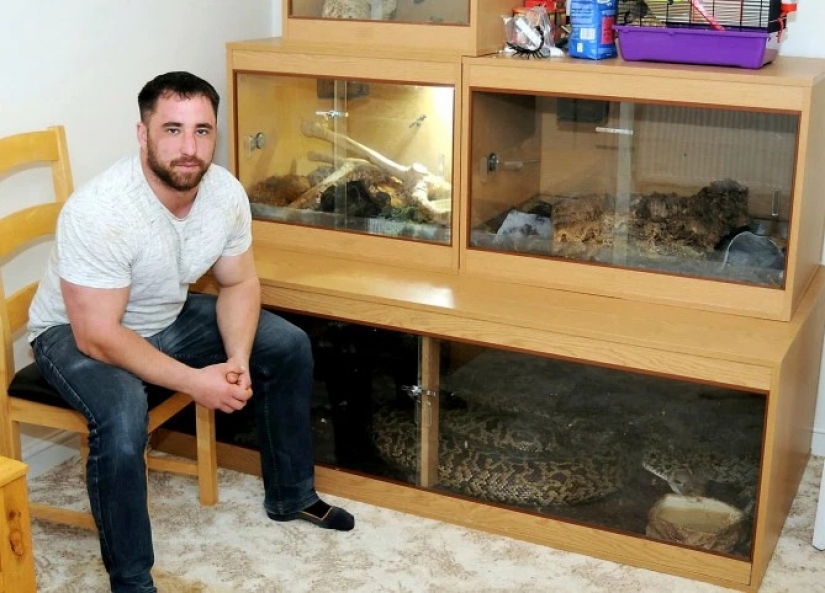 In addition Gexi in the house there is another smaller snake, Monty and the dog-a husky named Shiloh. Marcus said that both reptiles attacked him: a huge Python attacked the man when he applied the iodine to cure skin infections in your pet.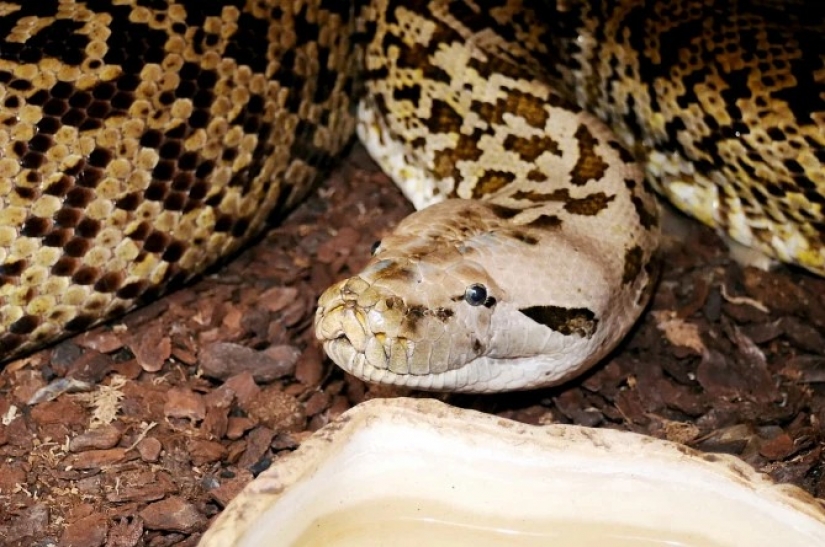 Amphibious huge mouth full of sharp teeth, similar to fish hooks. If to put a hand, the injury is inevitable.Pets give positive emotions and fill the house with joy. Could the huge snake bring happiness, the question to Marcus and his family. Importantly, fun games with Python not ended in tragedy.
It is important to remember that animal behavior can be unpredictable. Forester from India saved a huge Python and just wanted to make him a picture. This story almost became the last in life of the Savior of the snake.
Keywords: Large | UK | Pets | Reptiles | Snake | Pythons | Family | Host