You probably know pictures from the Internet that show the true friendship between pets and their devoted love for each other. It is so nice to look at such shots that the heart aches from the cloying sweetness. But, as you probably guessed, reality sometimes looks a little different, and not all fluffy members of the same family get along as peacefully and amicably. Often their difficult relationships cause a lot of trouble for their owners, but you can't argue with the fact that their internecine showdowns always look very comical!
19 PHOTOS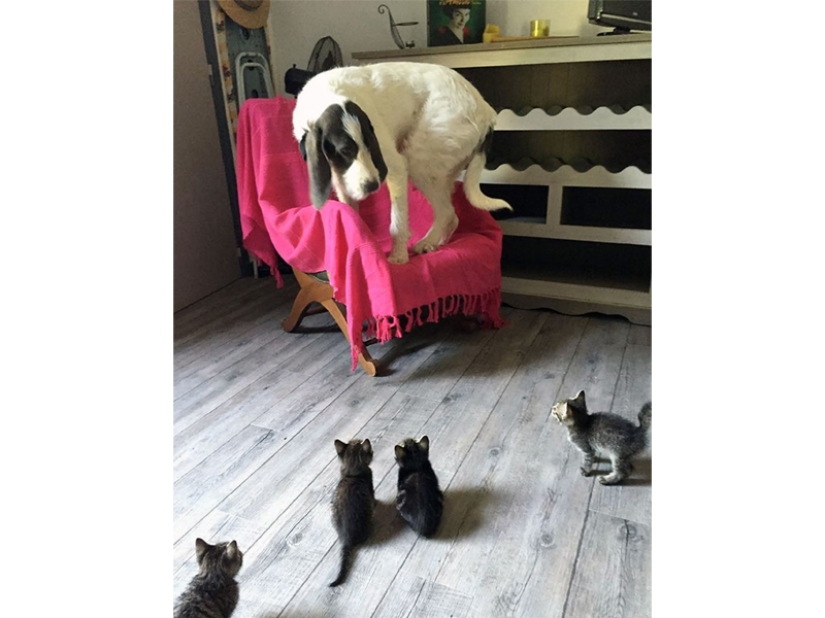 1. 4 small demons surrounded our big and old dog. He does not yet know that they are already good at jumping on a chair ...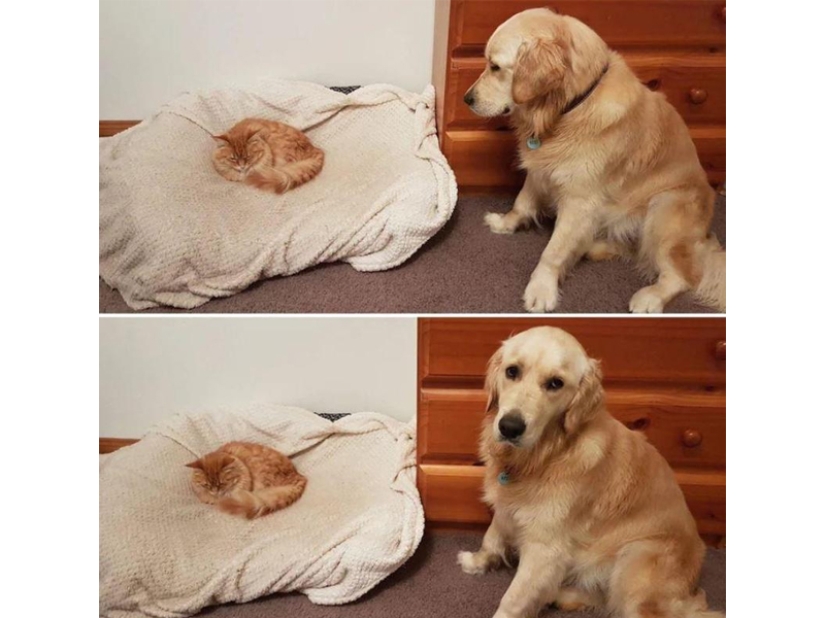 2. This is our dog's favorite bed. And she is almost ALWAYS busy not with him ...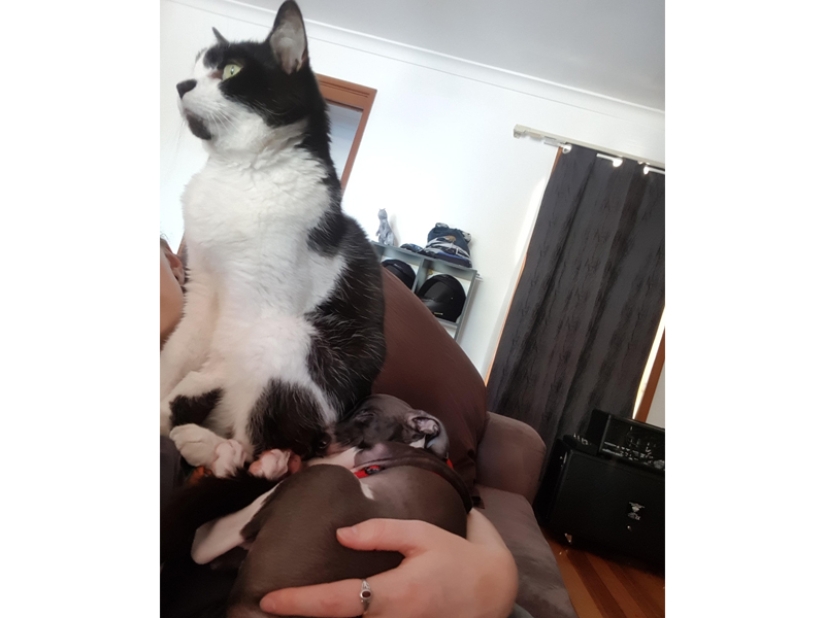 3. To know who is the ruler of the whole world here!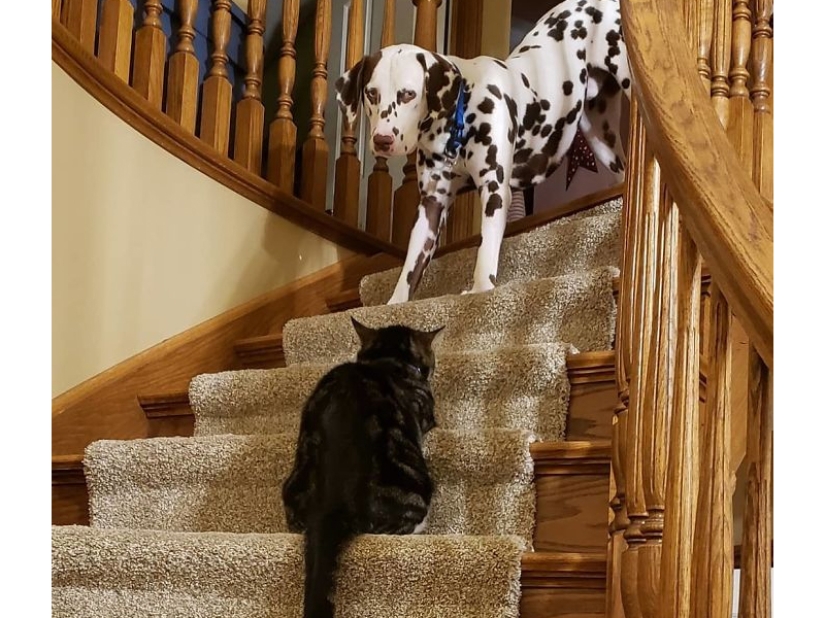 4. Not a single dog will pass!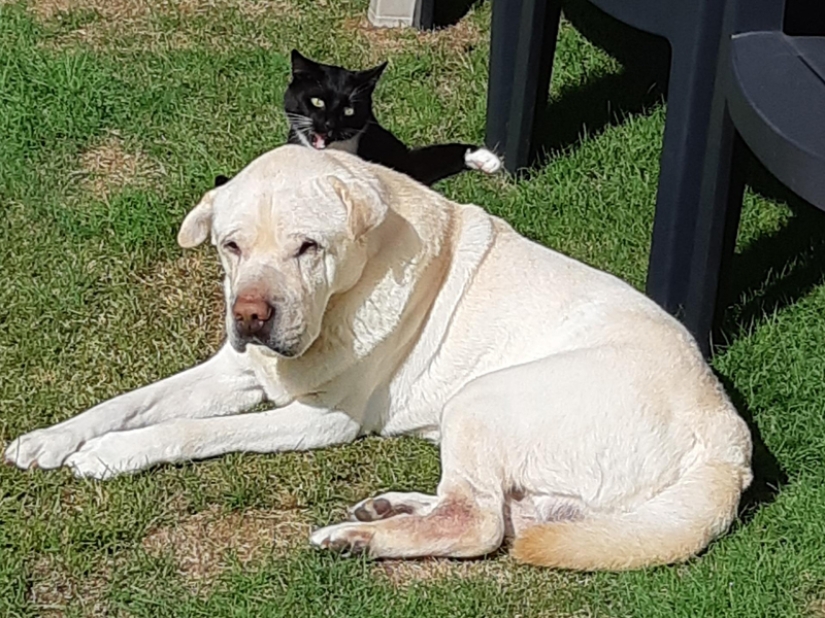 5. Our asshole cat loves to vilely attack his daughter's beloved dog from behind ...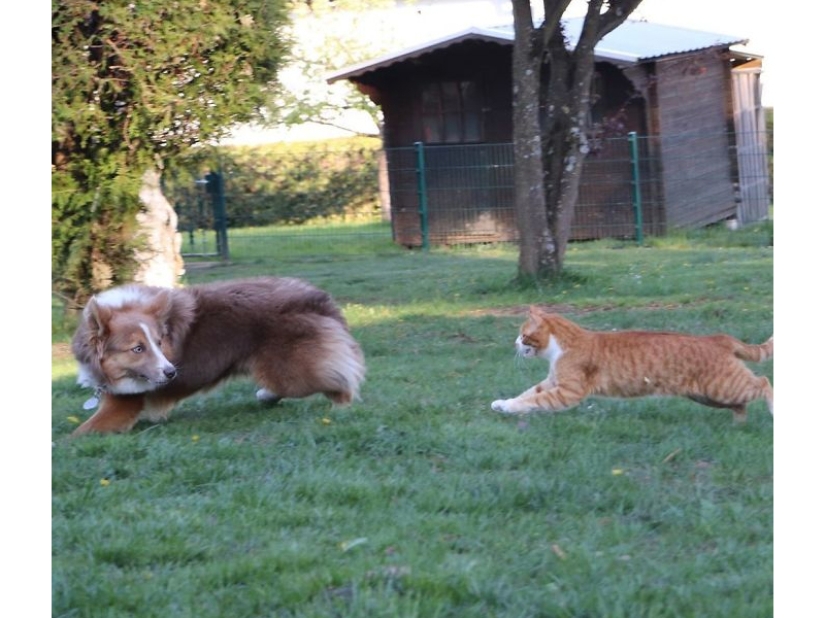 6. Run Forest run! By the way, the dog's name is Forest...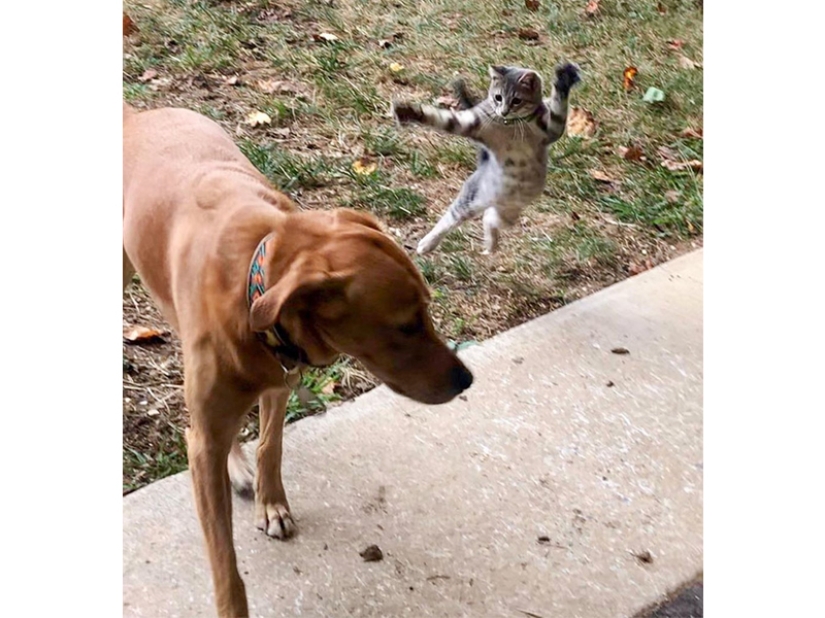 7. Jump attack!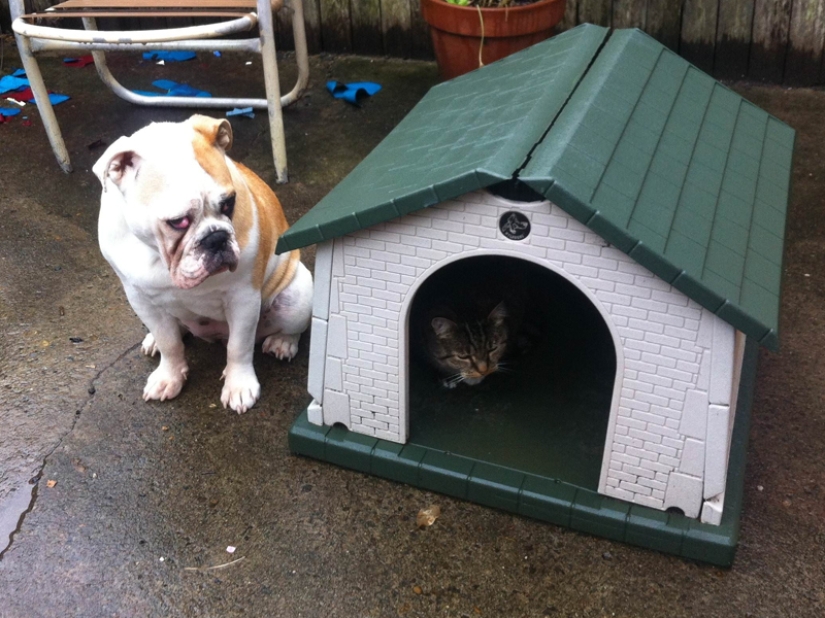 8. Richie's booth was brazenly squeezed out and he can't do anything about it...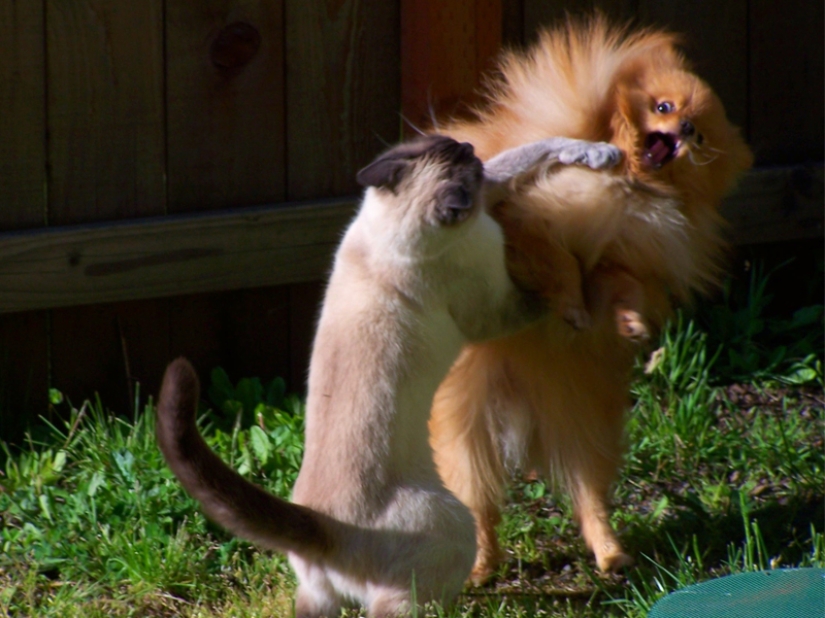 9. Left crown - right funeral!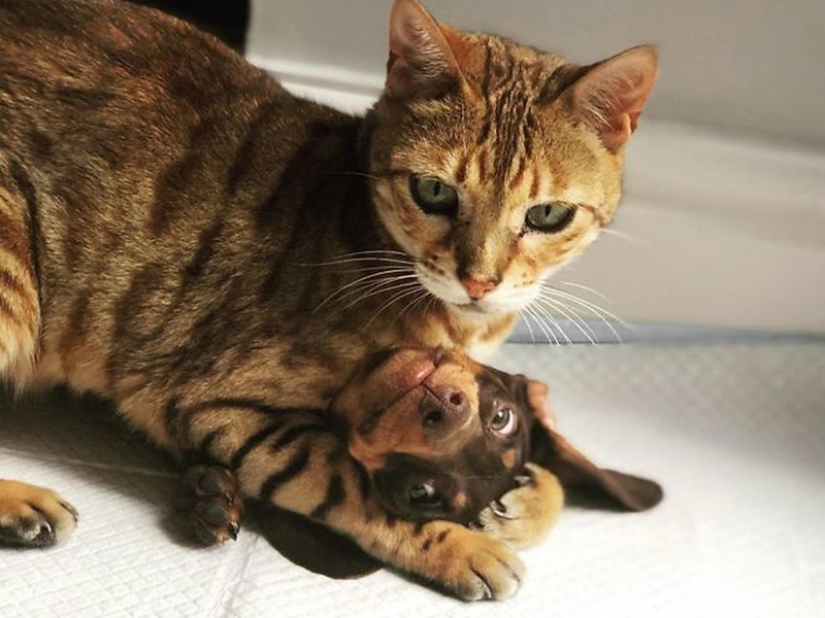 10. Loves him to death!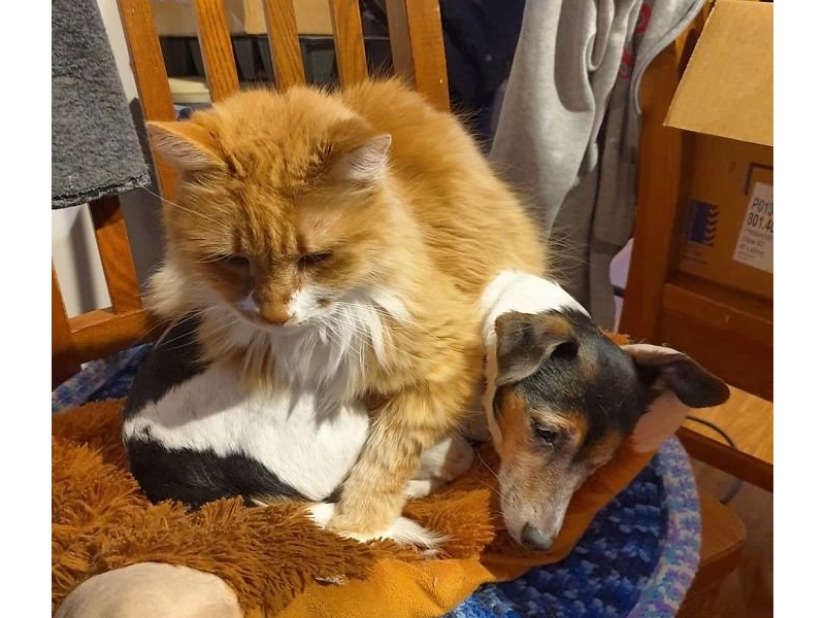 11. The cat's favorite resting position...on top of our dog Charlie!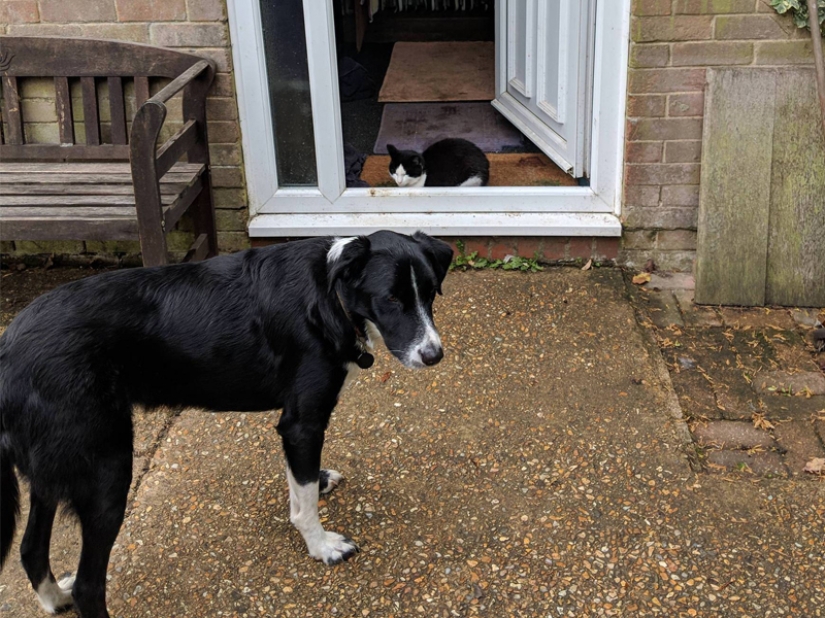 12. The cat has not let him go home for half an hour after a walk ...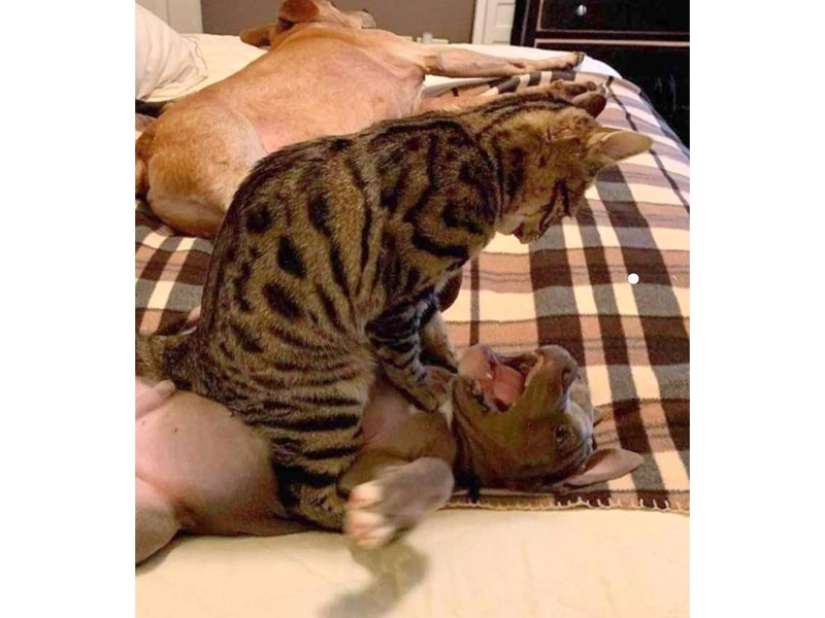 13. Showdown for food and palm in the house ...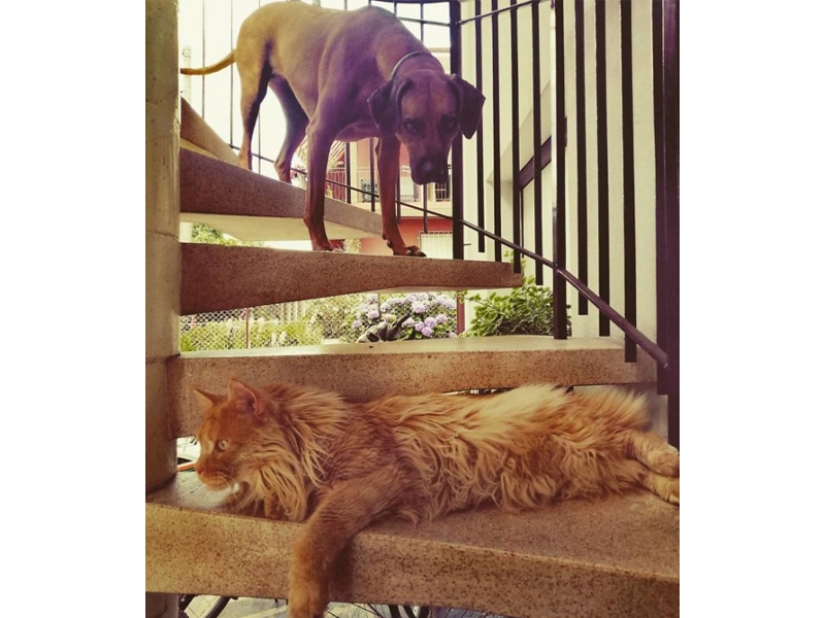 14. Heard my dog whining. I came and see this picture ...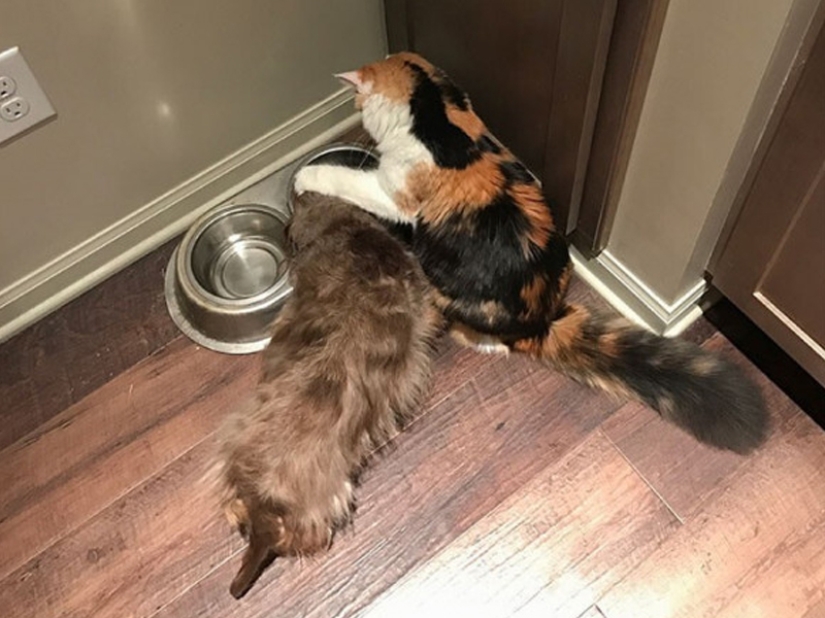 15. I think I have already seen everything, but today I saw my cat drowning my dog in a bowl of water ... They have such a difficult relationship!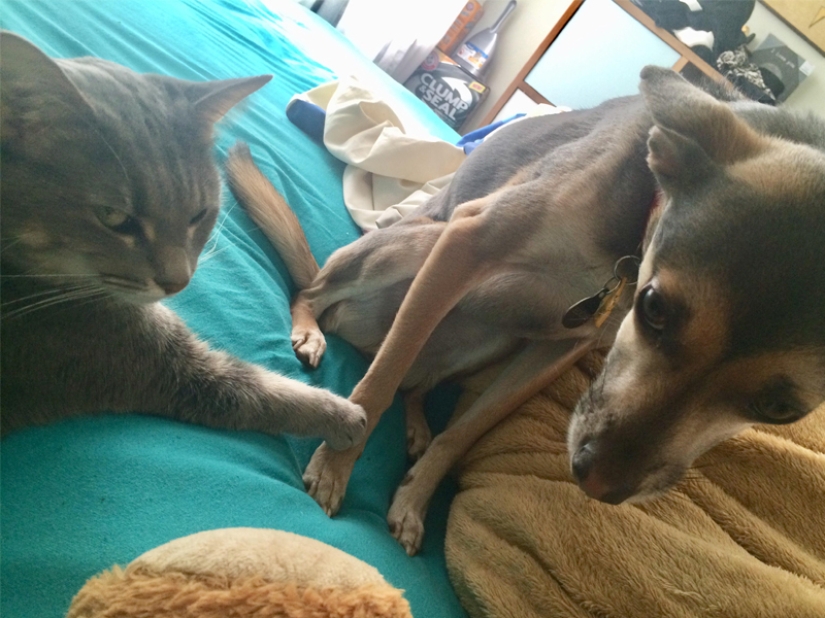 16. Okay, I just wanted to pet him...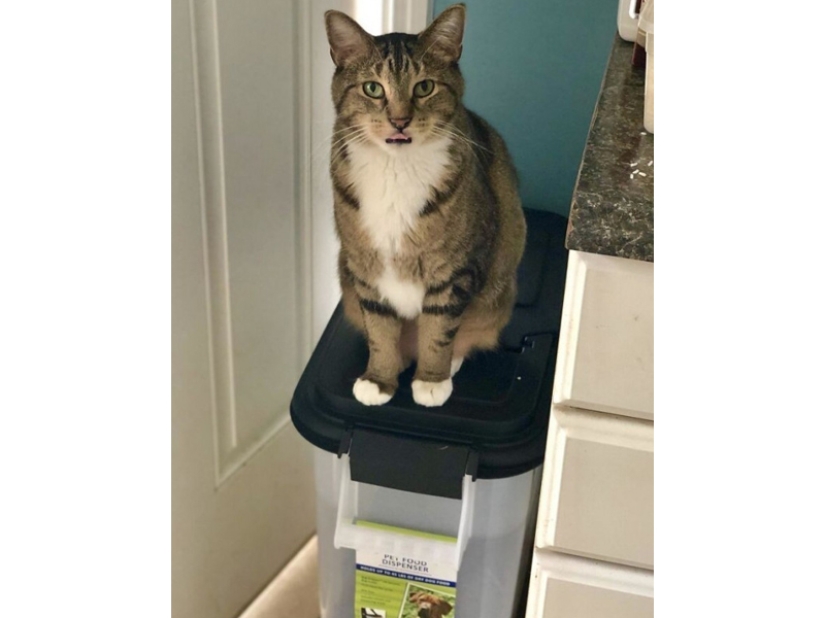 17. Sam can sit on a container of dog food for hours, convincingly demanding to be fed first!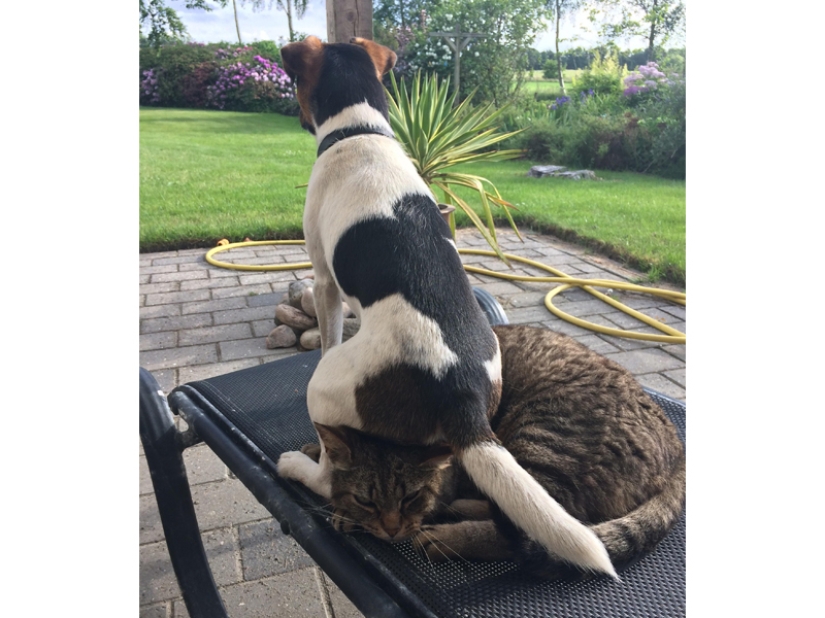 18. In fairness, it should be noted that cats sometimes get from dogs ...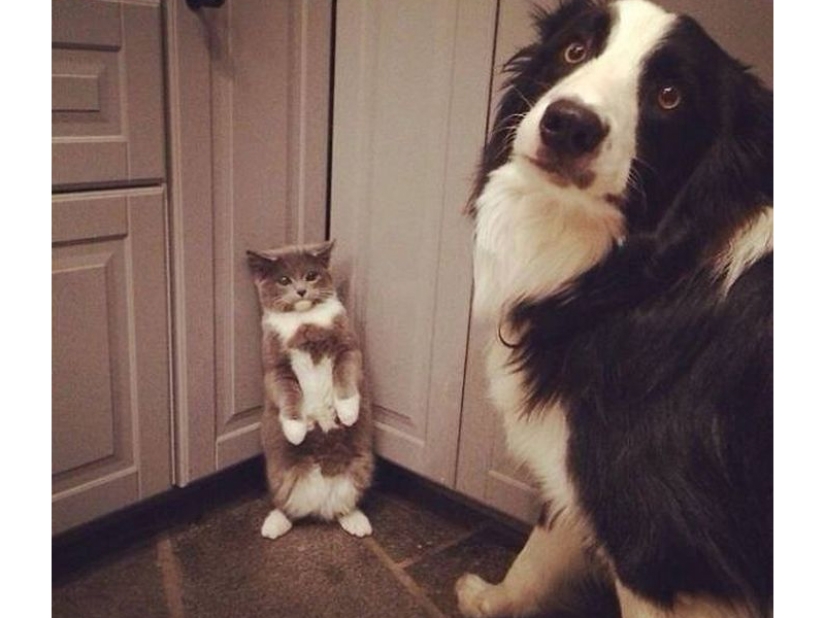 19. True, most often dogs themselves do not understand why cats are so scared!
Keywords: Funny shots | Positive | Funny photos | Relationships | Cats | Dogs | Pets | Family | Friendship | World