What you can't think of to cheer up during self-isolation. An Australian woman has launched a new trend during the quarantine period: taking out the trash in extravagant outfits. Many were happy to pick up this wave. People solemnly march to the bins with garbage bags in evening dresses and unusual costumes. Users liked the creative approach to monotonous everyday life in self-isolation and instantly spread in social networks.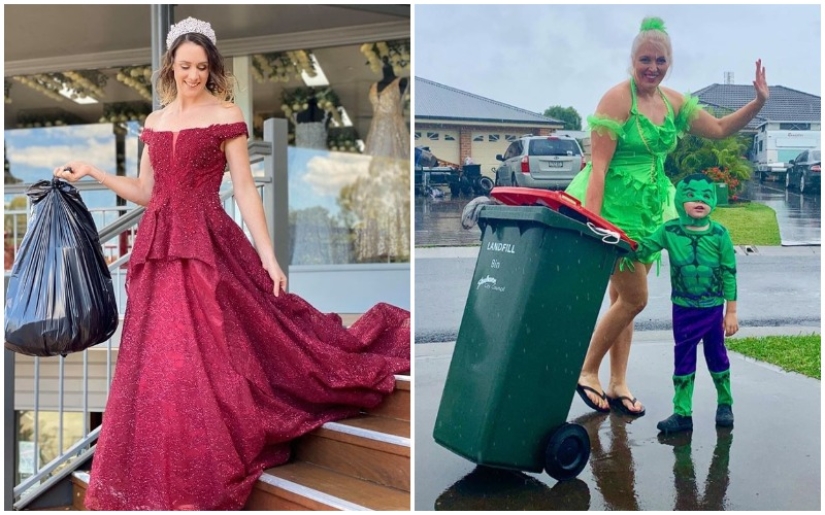 A resident of Australia, Danielle Askew, initiated an entertainment trend called Bin Isolation Outings. Its essence is to put on the best evening attire and take out the garbage in this form.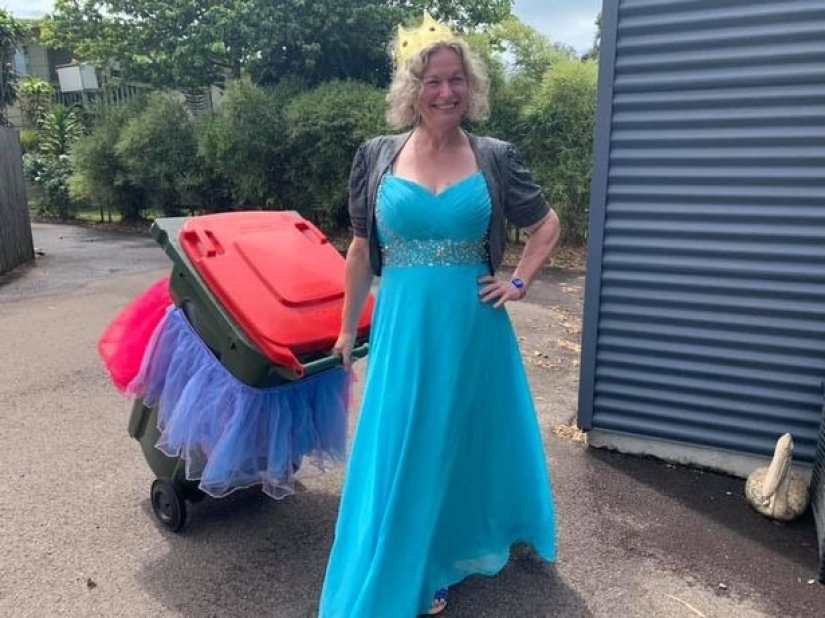 Danielle posted a photo of herself throwing out garbage in the image of Princess Elsa from the cartoon "Cold Heart— - in a shiny blue dress and crown. Hundreds of people around the world undertook to repeat this.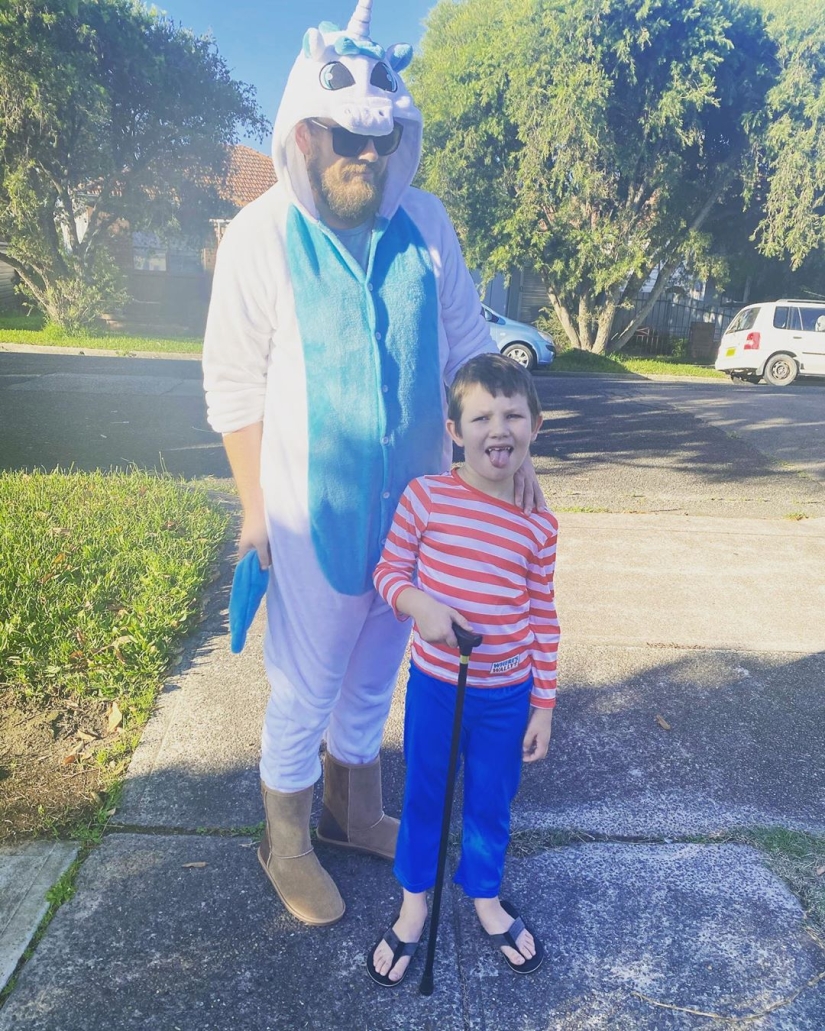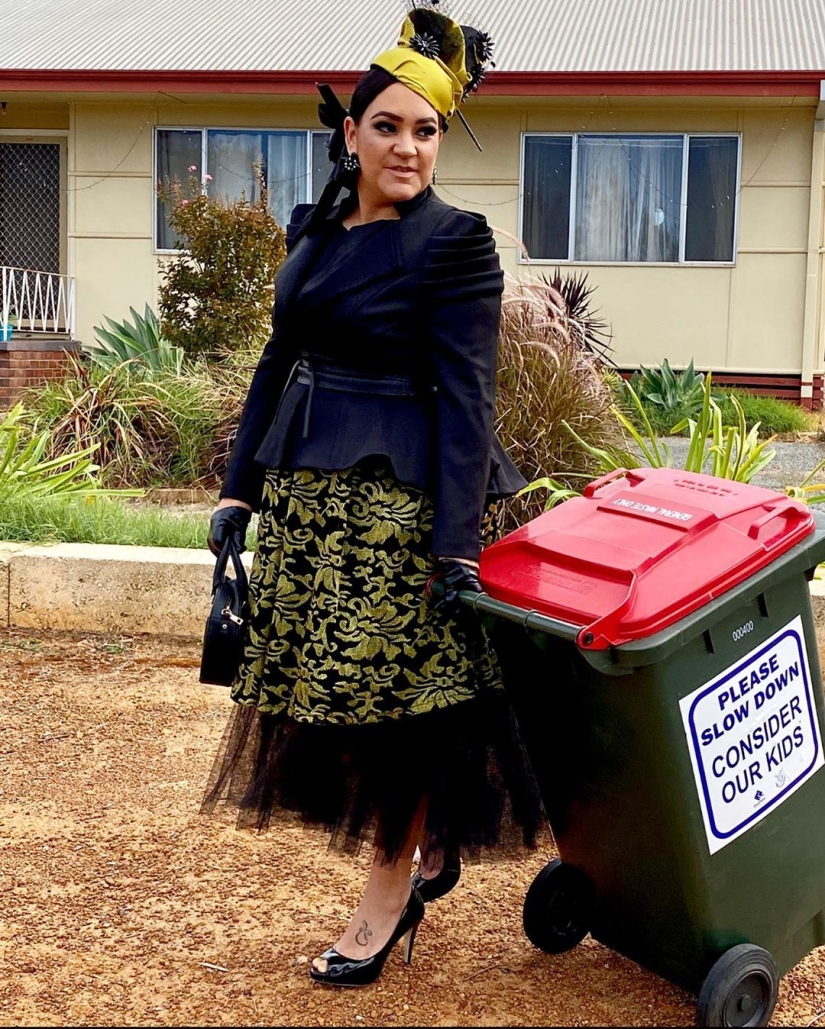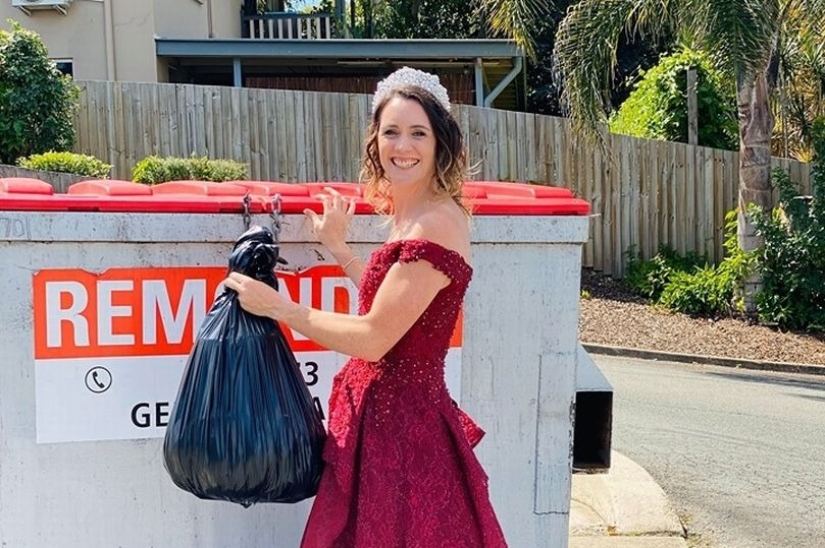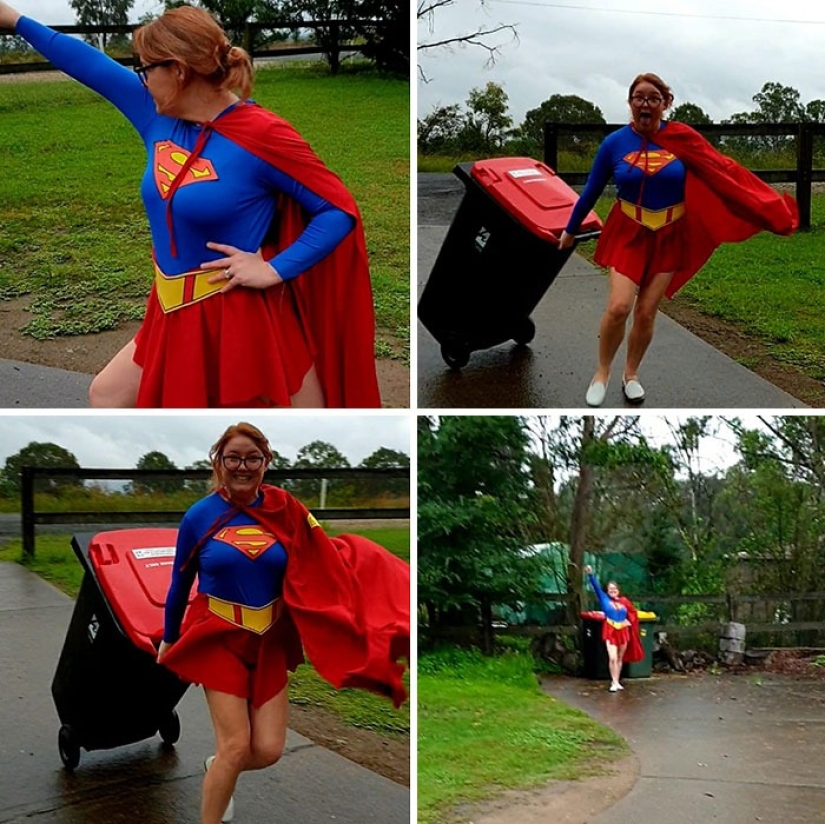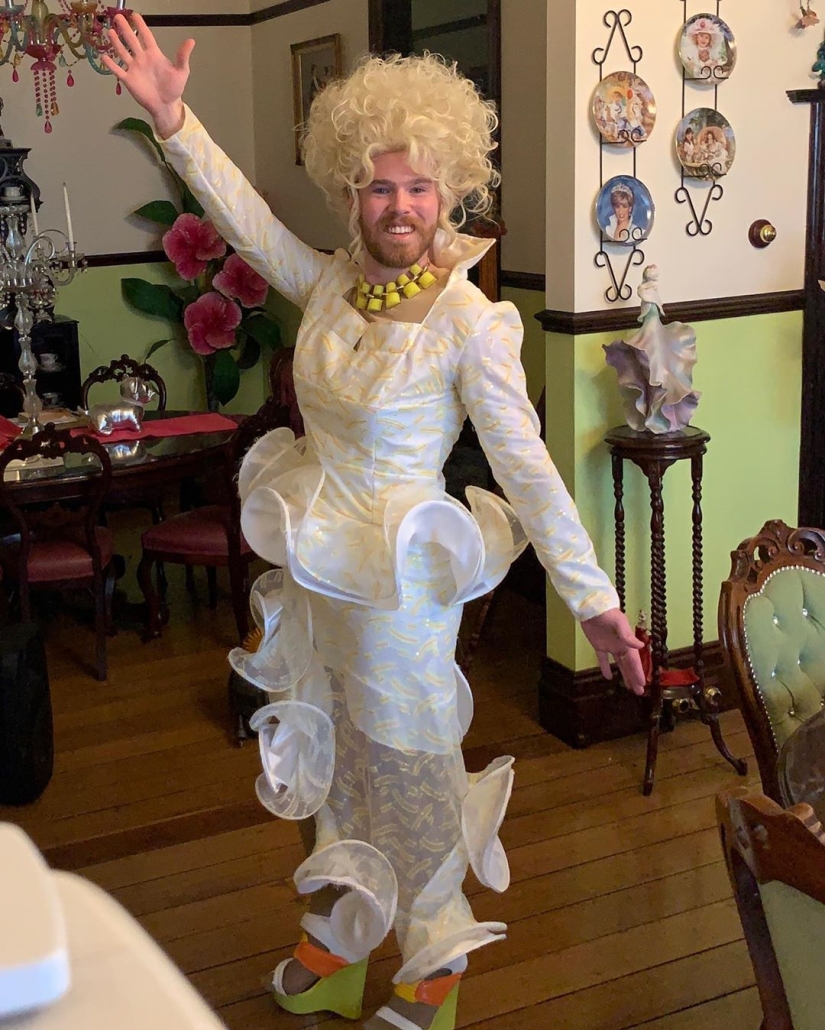 For women, the global quarantine turned into another headache — all beauty salons and hairdressers are closed. To get rid of hair problems, girls resort to a radical method and shave their hair.
Keywords: Facebook | In the image | Idea | Isolation | Quarantine | Coronavirus | Creative | Garbage | Outfits | Dresses | Users | Funny | Trend | Photos | Challenge