But who among us would not like to receive money "just because" not applying for this absolutely no effort? "Fantastic! — you might think. To earn you need to work hard!" However, the people in our survey have managed to prove the opposite. Sometimes in order to make money, it is enough to watch TV or just sleep.
How is this possible? Read below.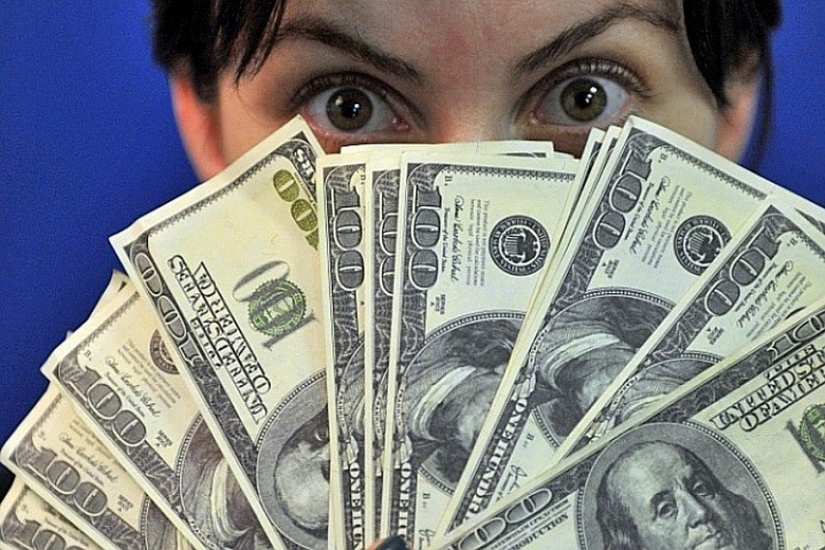 Pay-per-view TV
Once in new Jersey, a strange incident took place. Employees of the medical institution for the care of older people has paid a total amount of several million dollars. The salary was accrued during the period when employees of the nursing home already does not work there.
It happened in 2014. The nursing home, which previously served more than 200 people, was closed, and the entire staff was fired. Despite this, the majority of employees continued to go to work, but since patients were no longer there, they just watched TV and played cards.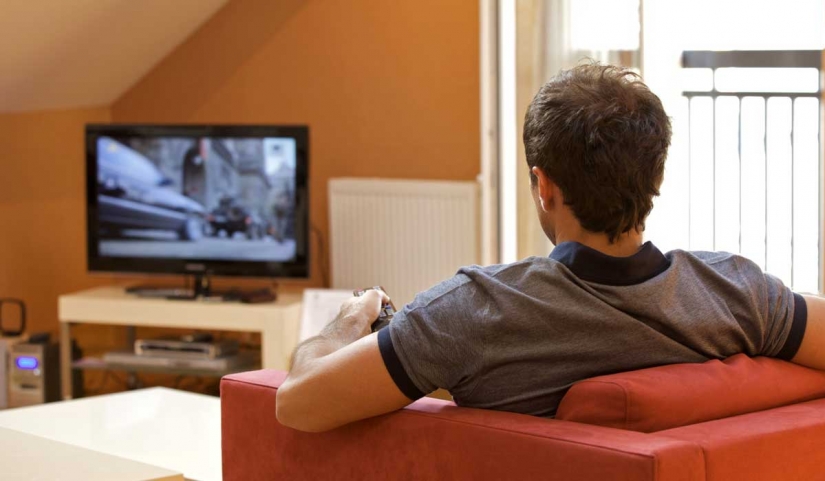 The cause of the incident the incident was several bureaucratic mistakes. In new Jersey there is a law according to which employees of state enterprises ceased operations, unable to salary during the period of dismissal until, until you find another job. However, in this case the state government has filed an application for extension of period of temporary dismissal. This led to the fact that during the 147 days of employees doing nothing and still getting paid for it.
In addition, a mistake was made in counting the number of night duty workers — they continued to charge money for work on the night shift, although they'd never do it again.
The fee for a sleep
For many years scientists throughout the world are so-called "sleep studies" which help them to find previously unknown facts about the processes in the body during periods of rest and wakefulness. In such experiments involving people whose job, as you may have guessed, just to sleep. At that time, while the volunteers you dream of fabulous worlds, scientists observe the activity of their brains using special equipment.
Often, to participate in such an experiment, not necessarily to be close to the academia — just enough to "Google it." For example, the Harvard school of medicine maintains its web site, which usually is recruiting volunteers for their research.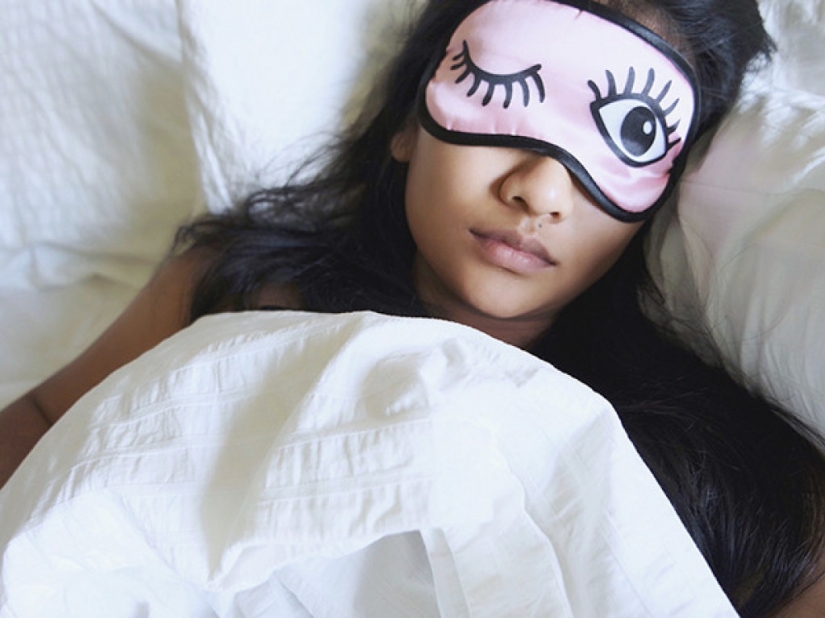 So a resident of the USA was in an experiment on "sleep study" and 11 nights of "work" got about 12 thousand dollars. She later wrote about his experiences in social networks. According to the woman, at different stages of the experiment to her head fastened to the electrodes, put a rectal thermometer and drip. With all of this was conducted medical tests before, during and after sleep.
In another of the study participants for 20 days were allowed to sleep no more than 4 hours. It was necessary to study "lack of sleep". In the end all the volunteers were not paid only for the days "work", but five "days of recovery", when they were allowed to sleep 10 hours a day.
Fee for boredom
In the 1950s, scientists decided to examine the state of boredom to understand what the person feels at such moments and what could be the consequences. For this, the researchers set up an experiment, namely, to completely isolate the person and make his life as boring. Later, the study was described as "too ill to spend it on animals." Instead, the scientists invited to participate in the experiences of College students.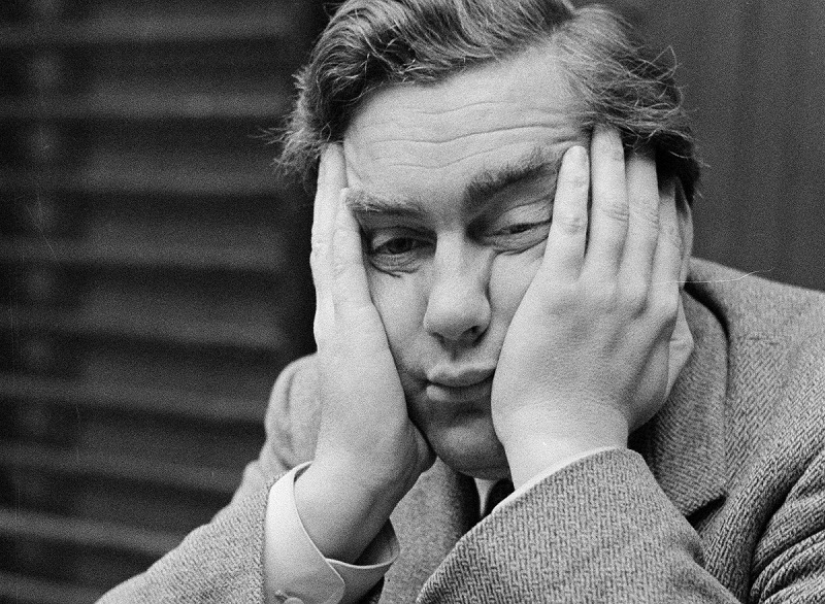 Students were allowed to take food and go to the toilet. The rest of the time they spent lying or sitting on the bed alone with my thoughts.
At the end of the study, the students told the researchers what I was thinking all this time. It turned out that the first guys I thought about school and personal problems. With time to focus on something became difficult, his head came the "emptiness". Some time later, the hallucinations started.
For this experiment, volunteers were paid $ 20 a day, which is today equivalent to almost $ 200.
The charge for revenge
Once in France, a funny thing happened, which later even made the front pages of Newspapers. Train operator Charles Simon found out about the alleged fraud in the company and told the authorities about it in order to warn him. But, apparently, this is not worth it: the same day Simon was removed from office.
The man said that soon he will be appointed to another place, but it never happened. As French law does not allow you to dismiss employees without reason, Charles Simon continued to receive salary in the amount of 5.4 million euros. Waiting for a new job, the man spent 12 years, and could spend as much again, if one has not submitted to the chief of the court for a "ruined career".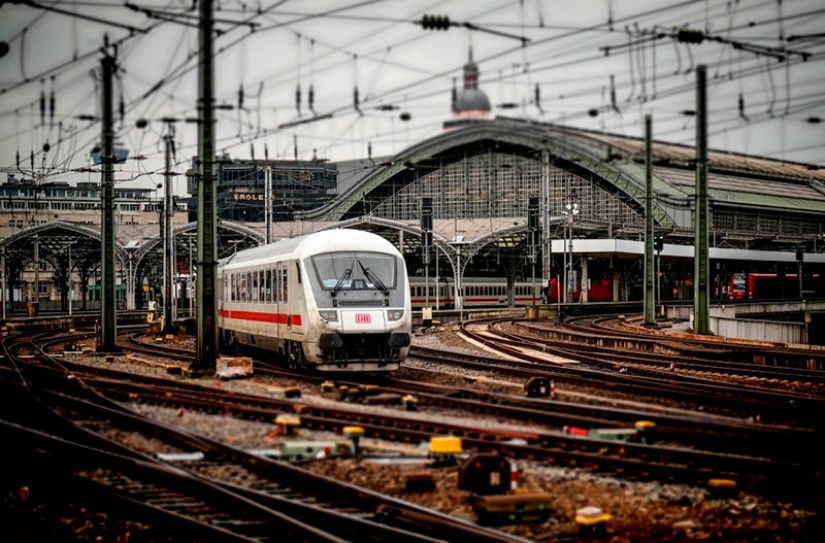 It should be noted that such cases in France is not uncommon. A man named Bosco Herman also spent not working, for about ten years, while regularly getting wages. Over the years, the Frenchman sent my resume to different companies, but none of them received no response.
The fee for the truck
In 2004 in Chicago was a big scandal due to the fact that several transport companies receive a lot of money for very little work. During journalistic investigation of one of the editions managed to find out that the owners of the parks trucks within a few years of paying millions of dollars for virtually nothing.
Reporters followed several rented trucks and found that those throughout the day just travelling from one point to another. The only cargo that was transported in a hired truck, was a small box from the store.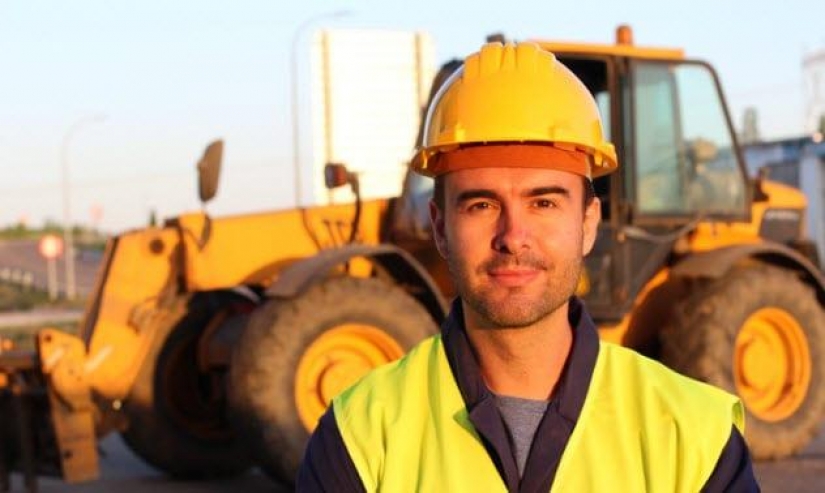 Of course, cases when the vehicle is not used at full capacity, are quite common, but here the case was quite different. The trucks were leased without any tender in the budget division of the city hall just decided where will the money come from for the city program.
It turned out that the freight company gave city officials a large bribe, and some firms were even associated with the mafia. When this scheme was revealed, there was great scandal. As a result, 48 people involved in the Scam went to jail.
Payment for absence from work
If I could get paid and not go to work at all. "Impossible!" — many will think, but there are people who manage to do it. According to a recent study, about 900 state employees in Kuwait cut regularly work shifts and receive money. And a lot of money, because, as you know, Kuwait is one of the richest countries in the world.
Working conditions in the public sector in Kuwait, as well as in other countries of the Gulf of Mexico are quite affordable, one might even say, easy. Therefore, many employees used to get paid for minimal work and some do not.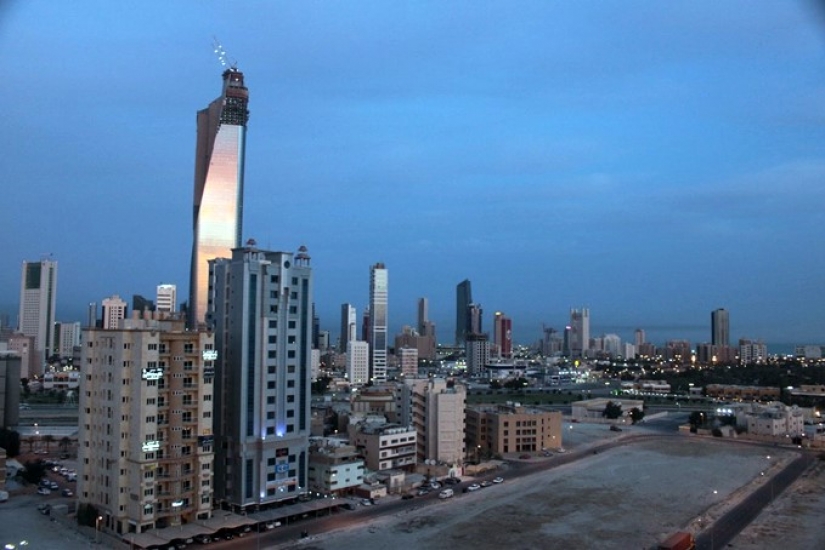 Recently, however, the government tries to eradicate this problem. For example, some state-owned enterprises has introduced a special system of reporting. All employees coming to work in the morning, have to hold your finger on a special biometric scanner. As a result, hundreds of workers quit because I was afraid in the future to "fall" on absenteeism.
Price to pay not to fight
Very often wrestlers, including the WWE League, go into the ring only a few times a year, and the rest of the time taking care of my physical training. It is necessary that the serious speeches wrestlers look most impressive and could show the audience a really great show.
One of the most prominent wrestlers WWE mark William Calway, better known by the nickname the Undertaker often carries out house for months, and even years. When this wrestler continues to receive from the company a substantial amount of money necessary for staying in good shape and cares about health.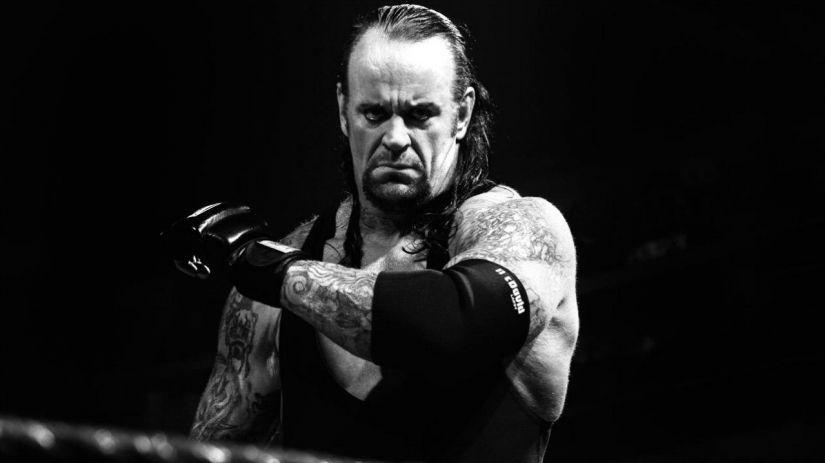 One wrestler lanny mark Poffo nicknamed the Genius signed with World Championship Wrestling (WCW) multi-year contract. Though he was a great fighter, it so happened that in the period from 1995 to 1999 lenny never has never acted in the ring. Of course, the salary for the years he received properly.
A little later, Poffo gave an interview in which he admitted that eagerly awaits invitations to the show and is in excellent physical shape. However, the day when the company WCW would offer him a job, did not come. The firm ceased to exist, and Poffo received for his contract tidy sum. According to some, the fees for the Genius lanny was about 150 thousand dollars a year.
Fee for waiting
In some districts, teachers who are accused of any misconduct, not fired at this very moment, and sent into a kind of "waiting room". Here employees wait until start of legal hearings on their cases. They are doing pretty much nothing and consistently receive a salary.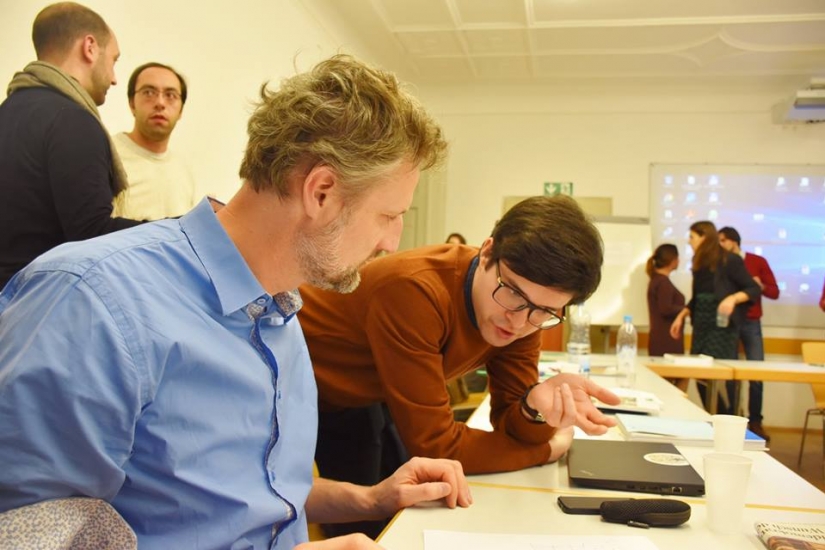 Similar to the "rubber rooms" created by and for correctional officers. For example, in new York, the prison guards would protect a completely empty camera and get paid for it. The government explains this by the fact that some U.S. laws impede the dismissal of employees of certain categories, so they have to put in these "centers of redistribution". Such employees try to instruct useful administrative work, but in most cases these people are just idle.
There are cases when school teachers held in the rubber room for several years pending the resolution of charges against them. Naturally, for allegedly working hours, they have consistently paid.
Fee for lying
We already wrote about the research of sleep and the terrible experiment with complete isolation from society. Now, the next experience could be described as something in-between these two... Why? Now you will understand.
Over the past decade, NASA has conducted numerous experiments to examine indicators of the health of the people staying a long time in a passive state. To do this, the researchers conducted observations of the volunteers, which for a long time just had to lie in bed.
These people were deprived of basic privileges such as showering or walking in the fresh air, but as compensation it has received a generous money. For example, participants in a similar experiment, which was conducted in 2017 in France, 60 days "lying" in bed won 17 thousand dollars. During this period they conducted continuous observation, the scientists took from them various analyses, studied the state of the brain, muscles and organs.
Charge for foremost
The truth is, to stand in line is a real misery? And not always waiting time is limited to a few hours. For example, Italy is so impenetrable bureaucracy in state institutions that every citizen on average spends about 400 hours a year to wait for an appointment with the right specialist. And to accelerate this process does not. You can only avoid this fate...
We are talking about hiring a special person, which here is called codista ("queue"). This nice guy for a fee, ready to defend you in the queue at any office, pay bills, send a parcel and to walk in the corridors of state institutions.
Over time, services codista become so in demand that this work has appeared on the official level. Now "stoyalschik queue" and the client enter into a contract, and in case of injury during "work" codista even gets insurance.
Similar profession not so long ago appeared in new York. There in order to have time to buy a ticket for a concert or other event, people hire "line of siterow". They are specialists whose main activity is the expectation. They can stand for you in the Department of transport, time to make an appointment with a limited number of guests or buy shoes from limited edition.
That's how people manage to get money for a seemingly basic actions, which in most cases does not have to be paid. But not everyone is ready to become a participant of this experiment, or spend the rest of my life in line...
Keywords: Wealth | Money | Earnings | Methods of work | Ways