Pet owners want their pets to always be on top. Anais Hayden turns these dreams into reality by creating glamorous images for fuzzies. She brightly and originally paints the fur of animals using harmless non-toxic paints.
See the wonderful transformations of animals that fall into the hands of a talented groomer, further in our material.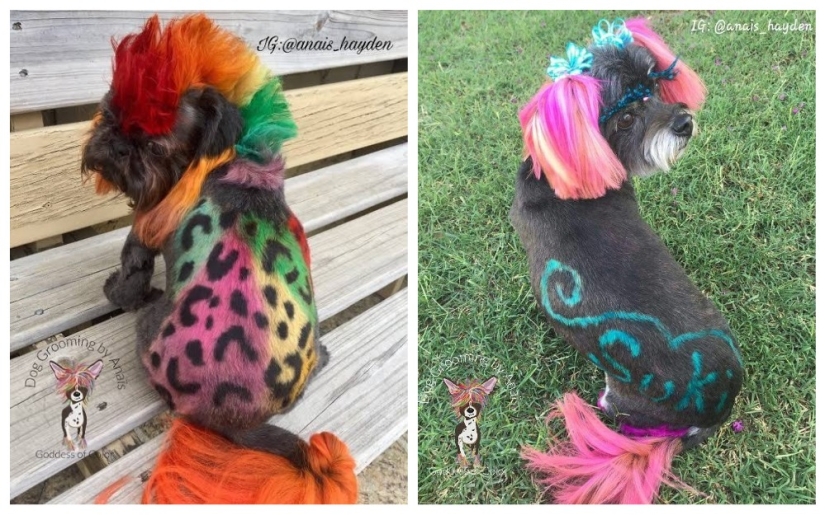 A 31-year-old dog hairdresser from Atlanta, Georgia, creatively transforms furry pets. These are real walking masterpieces. Creating mind-blowing designs sometimes takes up to seven hours.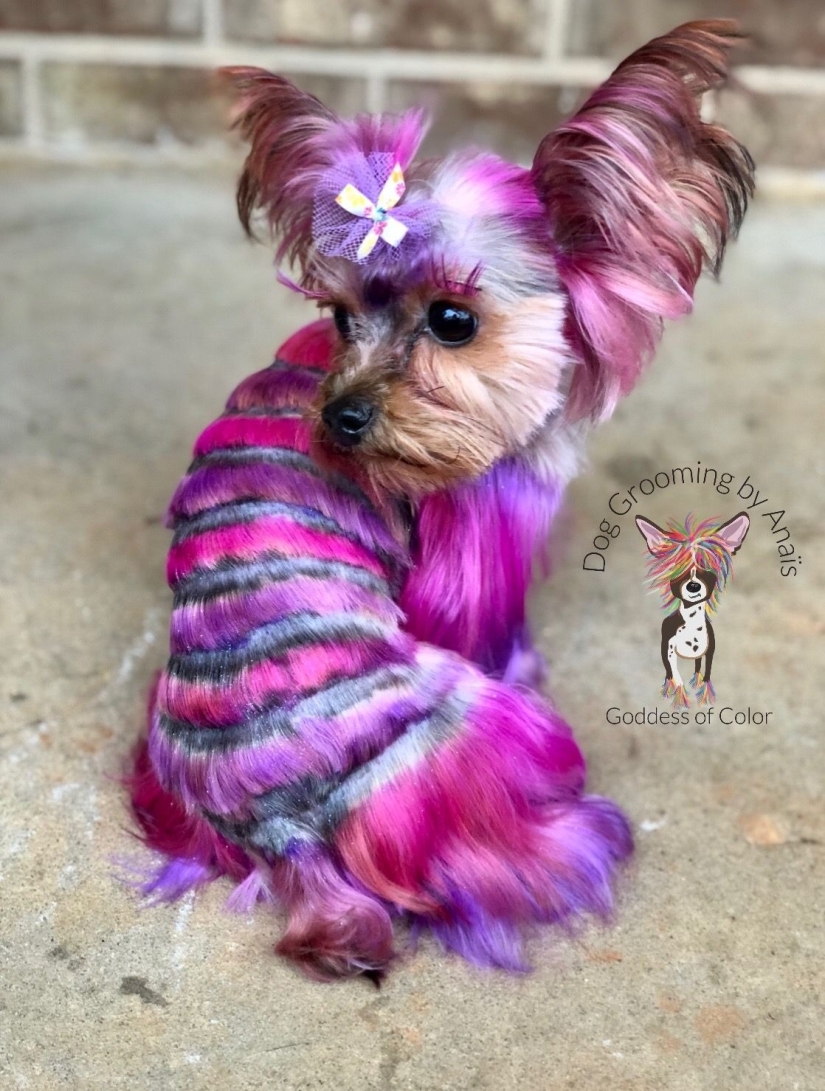 A new look from a fashionable groomer costs about 365 pounds (29,300 rubles).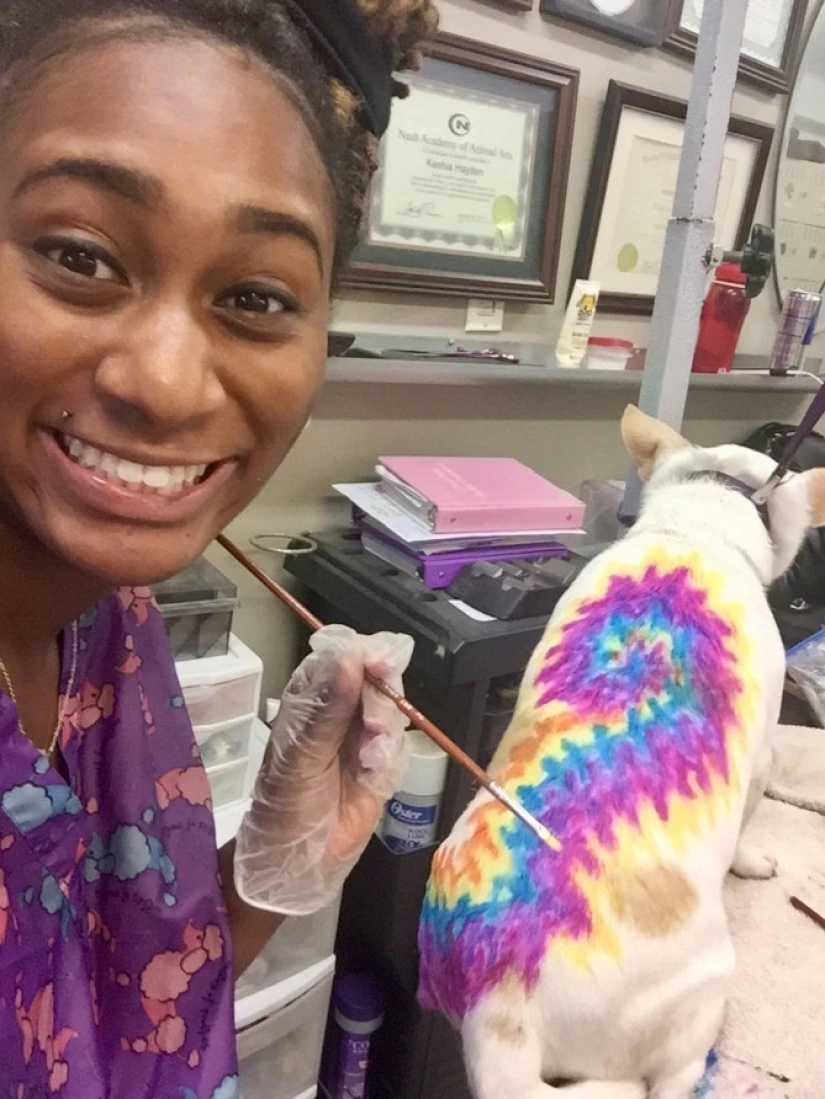 Hayden's clients are mostly dogs. She loves them very much and treats them during the procedures with great affection and attention.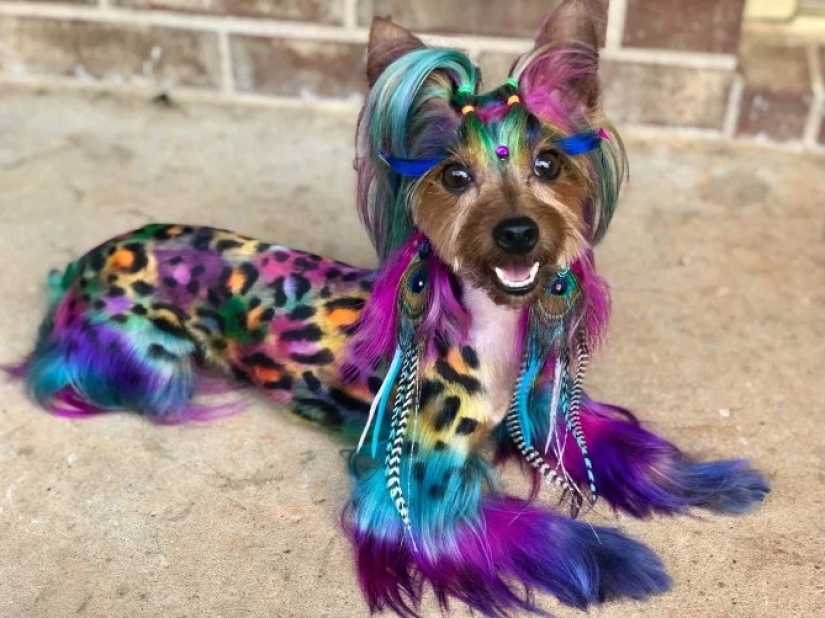 Work on each image lasts from two to seven hours.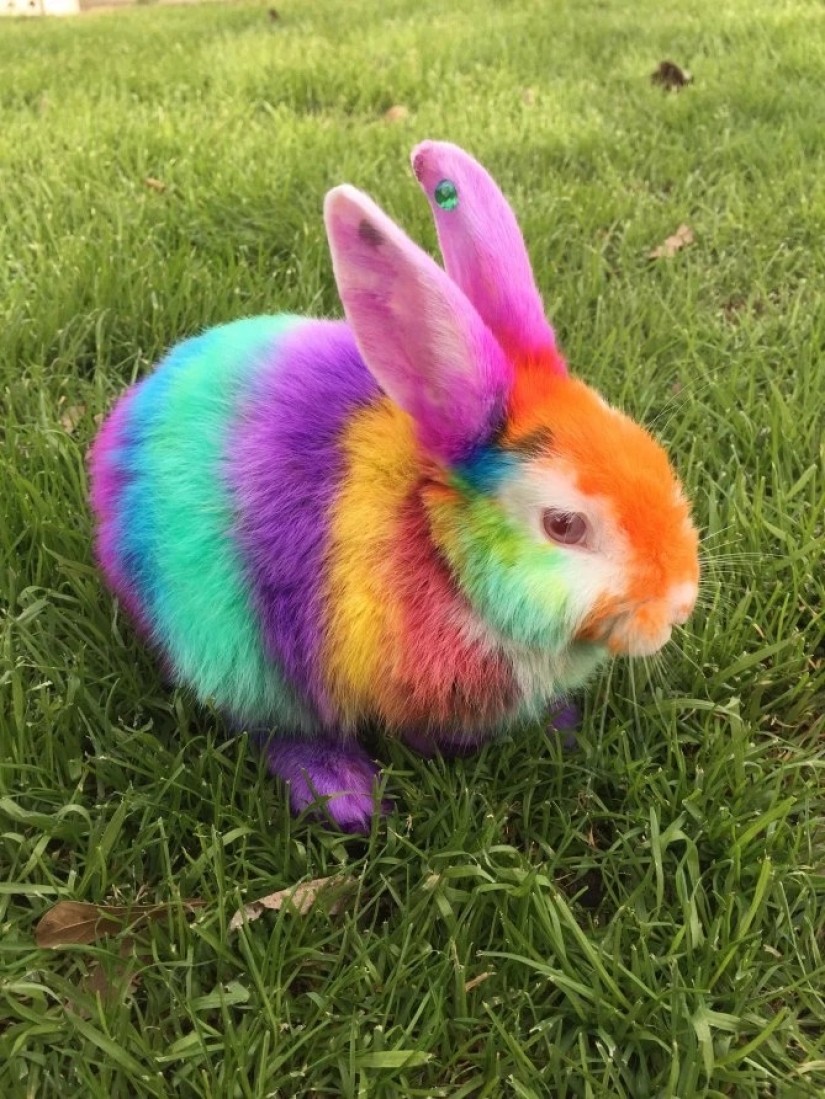 Sometimes Anais transforms other animals as well.
A talented self–taught craftswoman. She first tried to create bold images on her Swinger pet.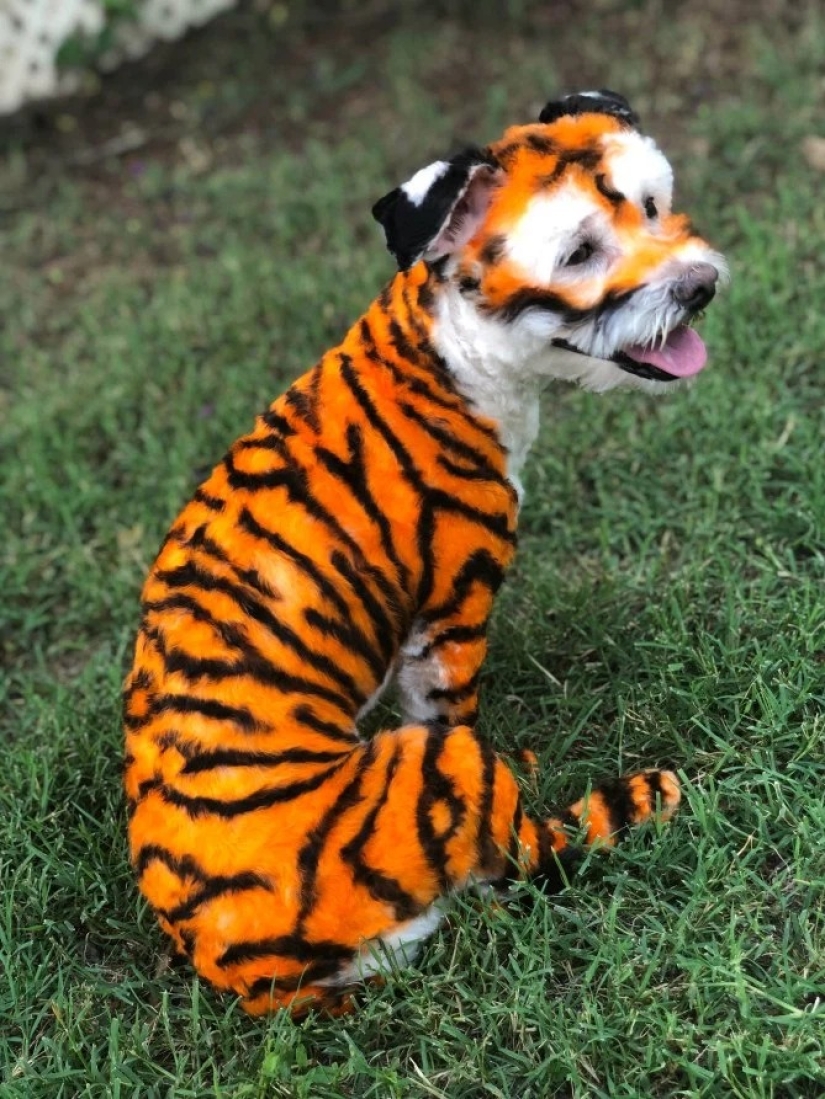 The result is tigers, dogs in tuxedos and even mermaids.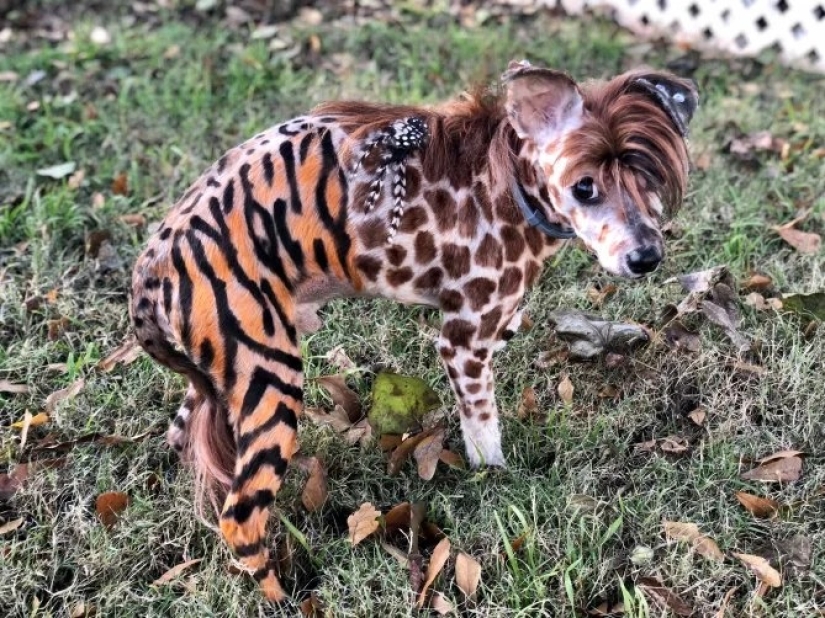 The painting lasts for several months, depending on the type of wool.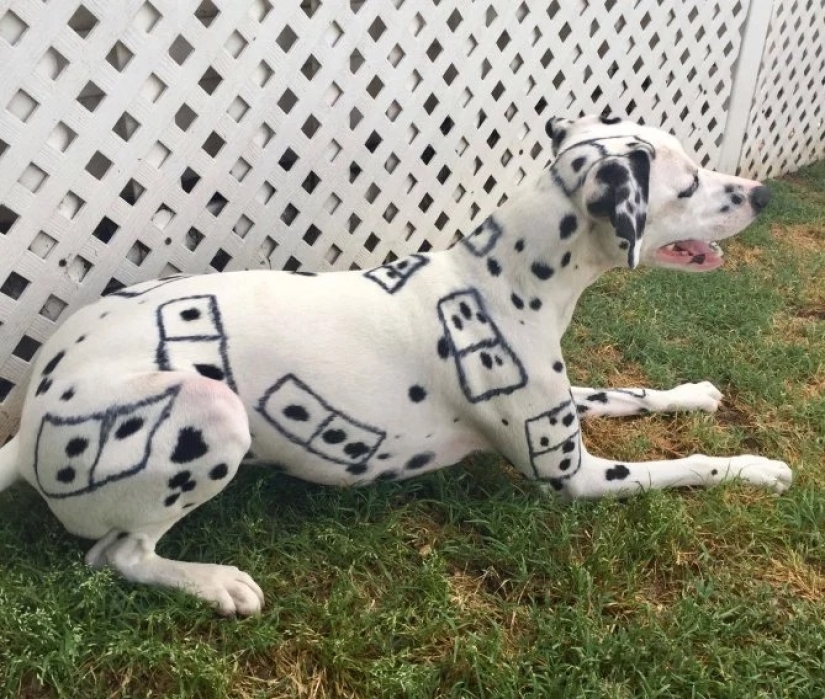 For a hairdresser, the best compliment is when people consider the artificial color of animals to be real.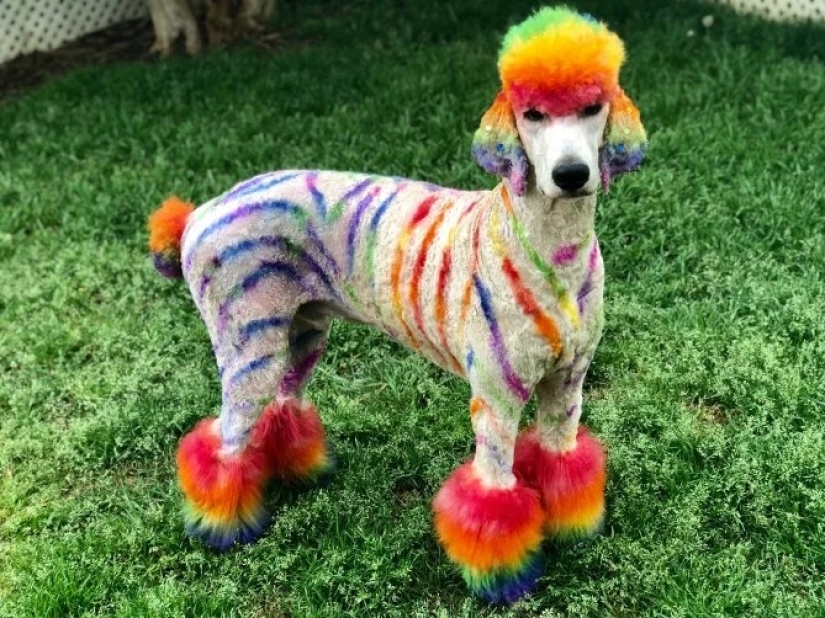 She's partnering with a local homeless shelter to help the dogs find a new home.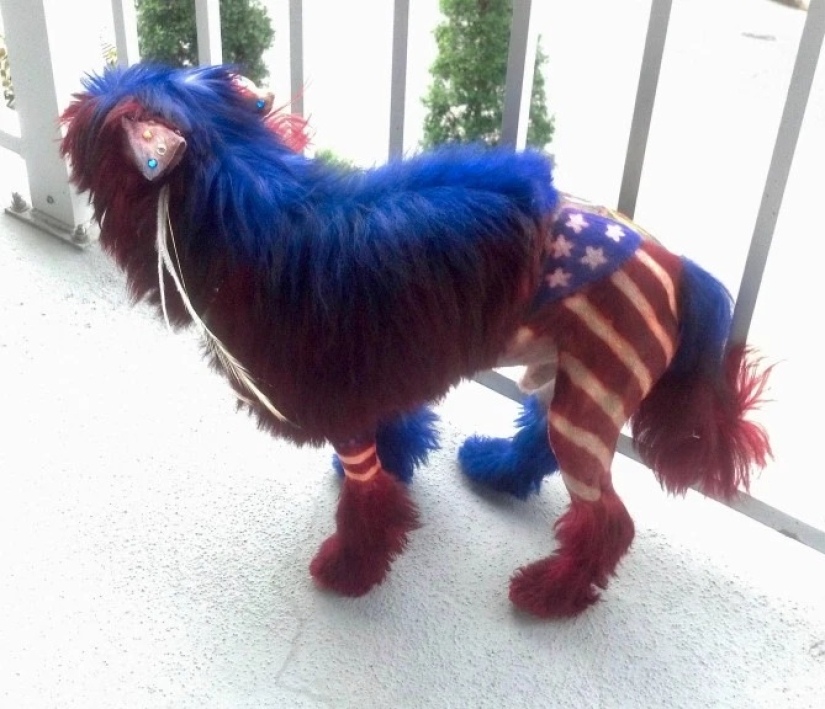 Anais Hayden's unrestrained fantasy knows no bounds. Little pugs come to her with defenseless cowards, and come out of the salon with solid "tigers" or "leopards". Undoubtedly, such a look turns them into the stars of the dog party, and the owners are simply delighted.
A small detail can completely change the image of a pet. A designer from California creates wreaths especially for cats and dogs. They make the fuzzies even cuter and more charming.
And how do you feel about bright images of pets?
Keywords: Atlanta | In the image | Georgia | Pets | Changes | Art | Paints | Pugs | Unusual | Coloring | Hairdresser | Dogs | Owners | Bright