Last Sunday, Suzanne Gibbson, who lives in the south of Ireland, noticed a donkey that was stuck in the middle of a flooded river as a result of the rains. The donkey was lucky, he was stranded, but the animal was unable to get out on its own. Literally, a step away from the shallows, depth and a strong current began. Suzanne turned to the Animal Rescue Society, on their social media page, asking for help. Mike Fleming, who is a member of the rowing club, immediately responded to her call. What happened next, the footage will tell.
10 PHOTOS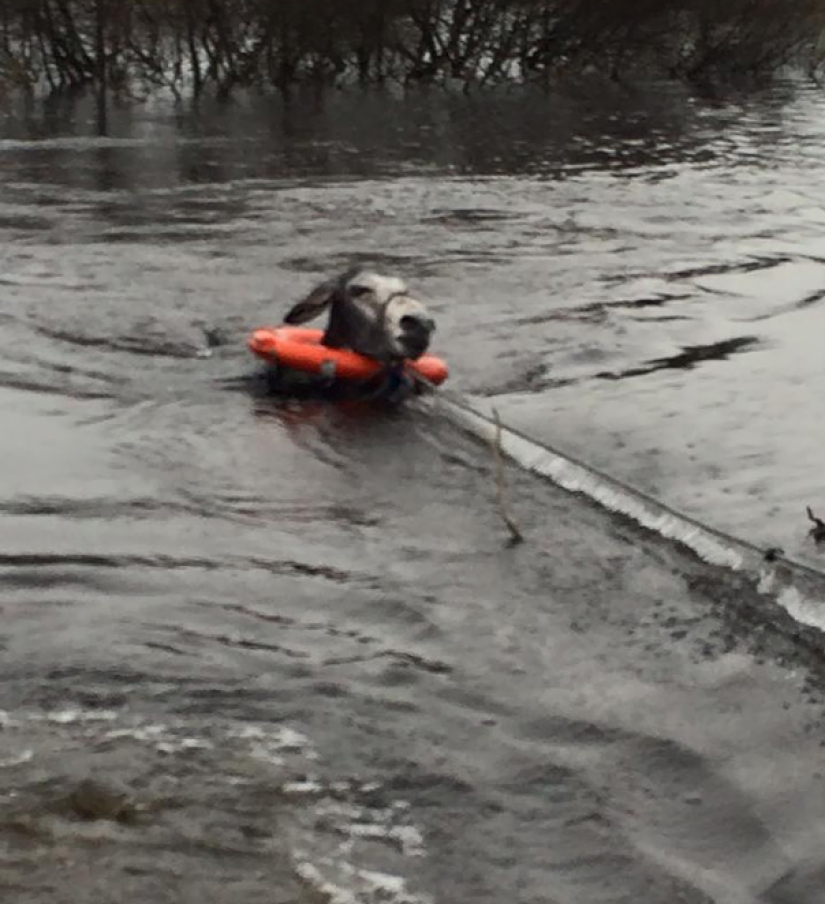 1. The donkey stood in a small area where the depth was shallow.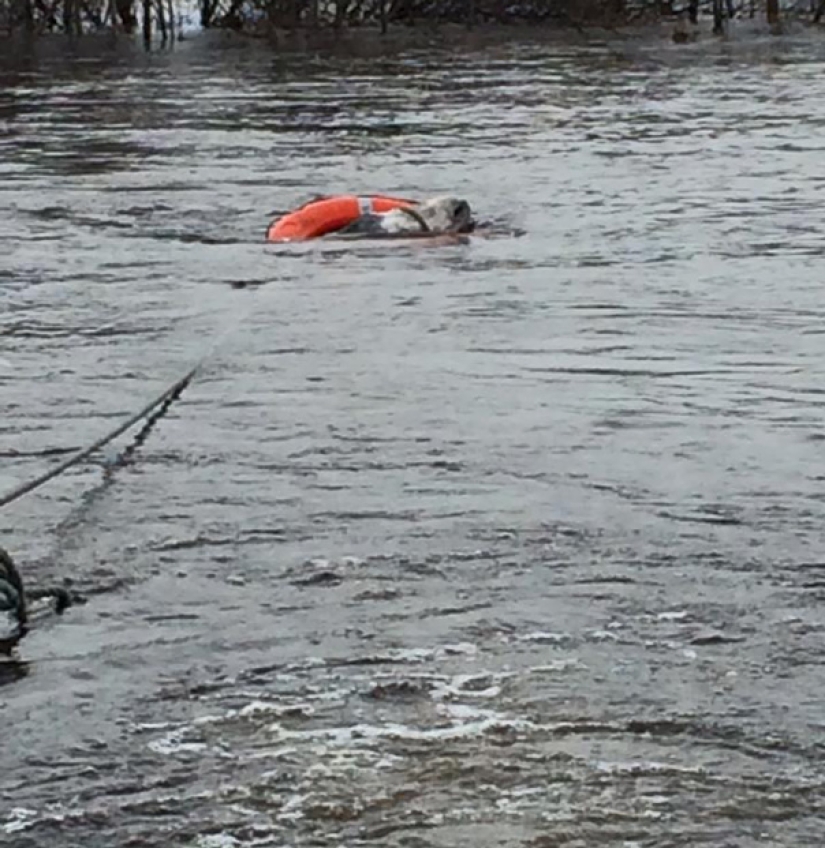 2. A resident of Killorglin (a town in the south of Ireland), Susanna noticed an animal in trouble but was unable to help it. A boat was needed to save her, and Suzanne couldn't even swim.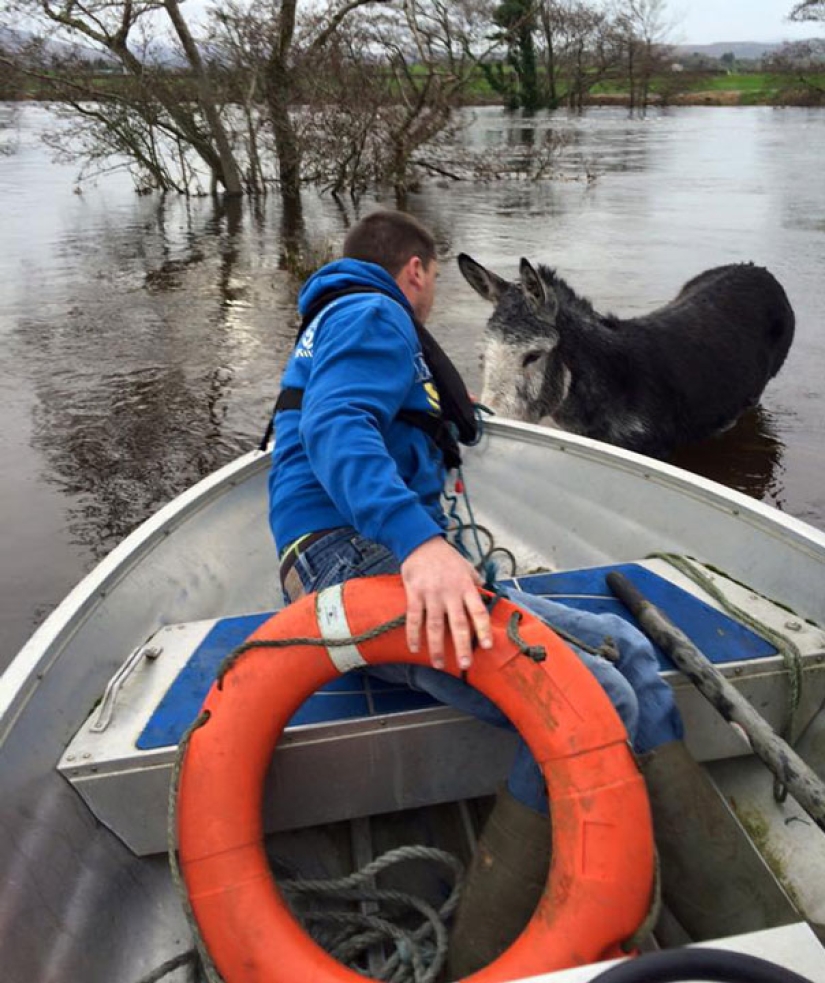 3. Fortunately, Mike Fleming, a member of the Killorglin Rowing Club, answered the call for help and showed up with his boat.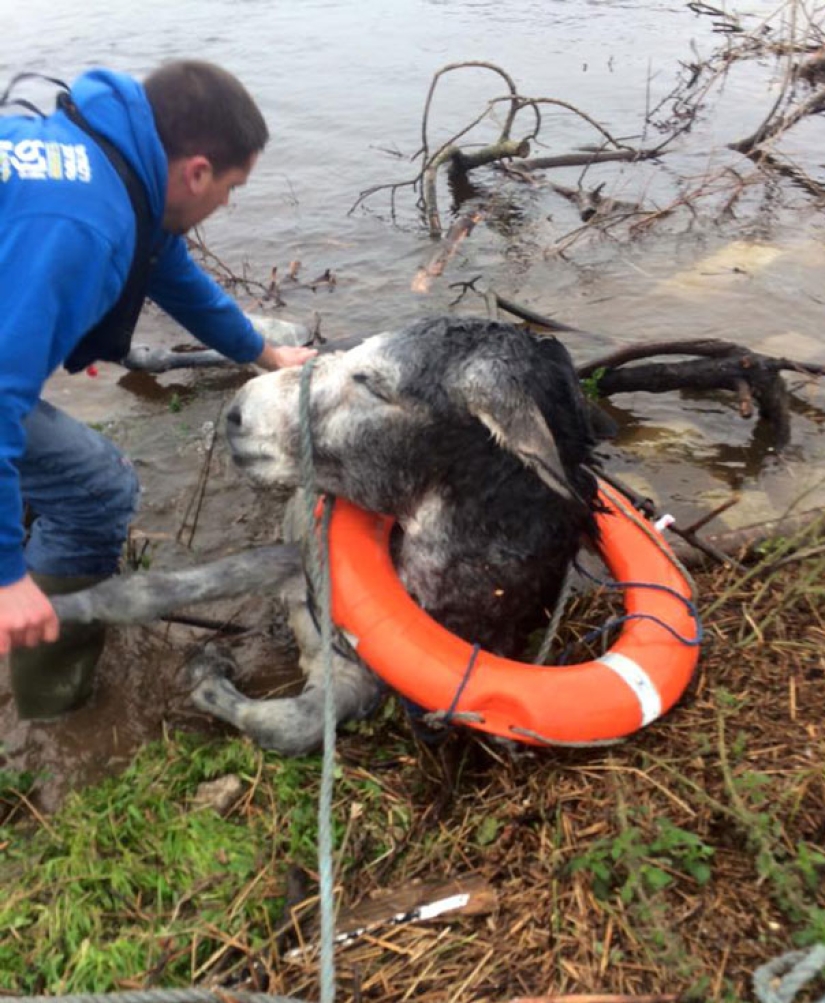 4. The poor animal was pulled out with a rope and a lifebuoy.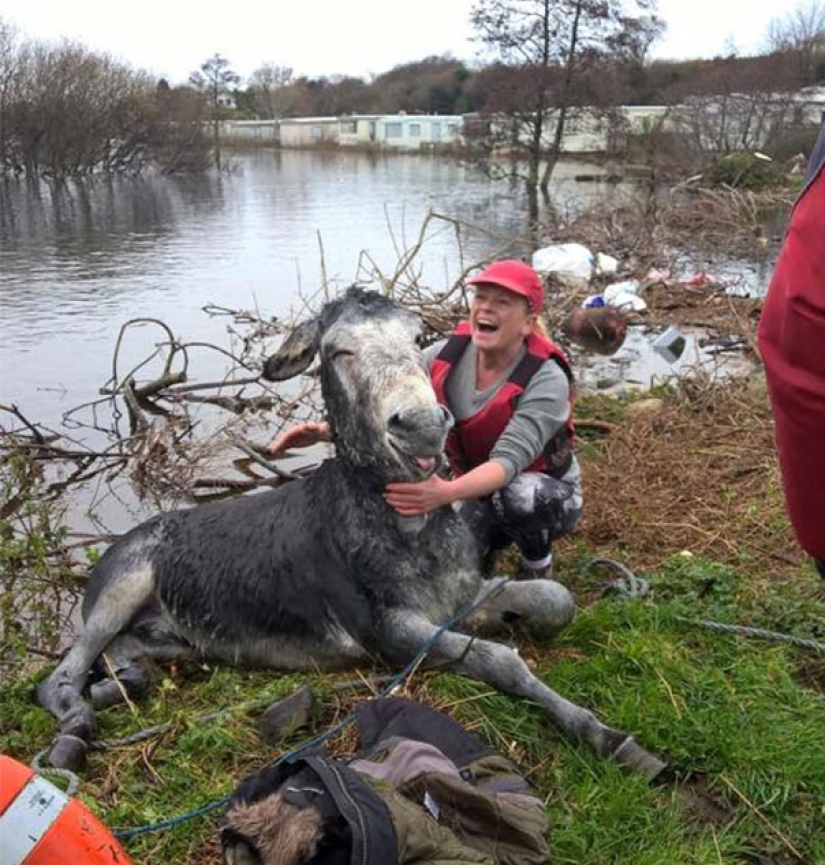 5. And in gratitude, the donkey broke into a happy smile!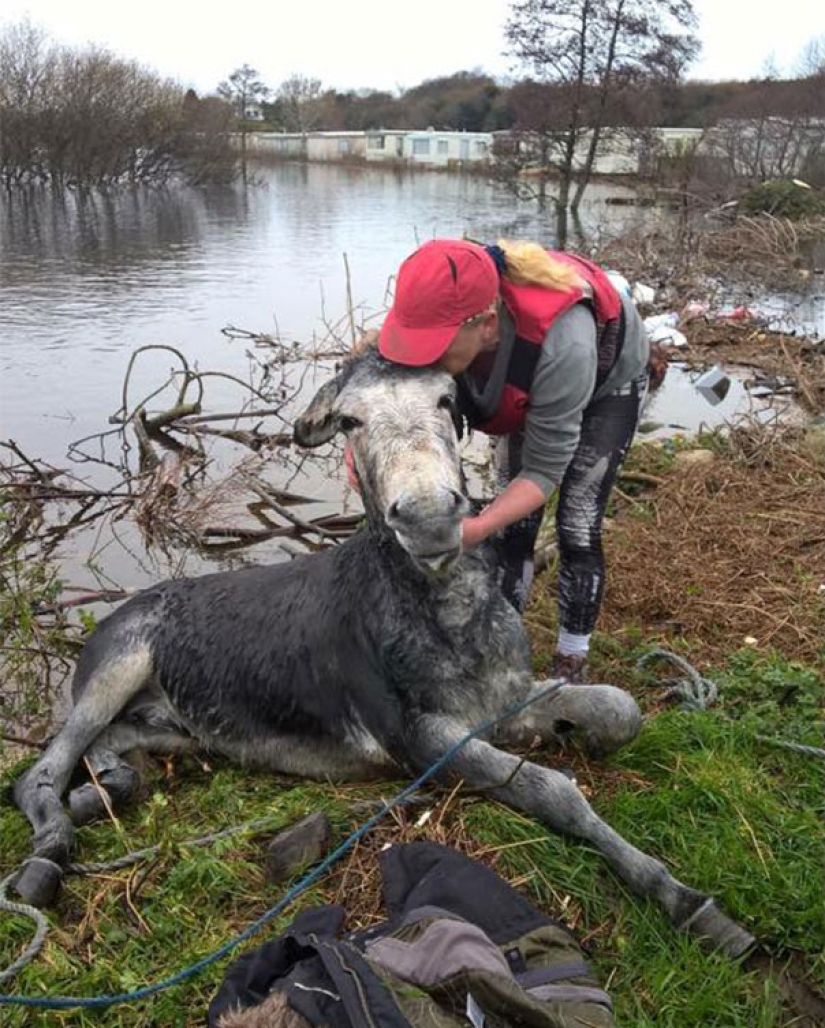 6. The donkey was named Mike.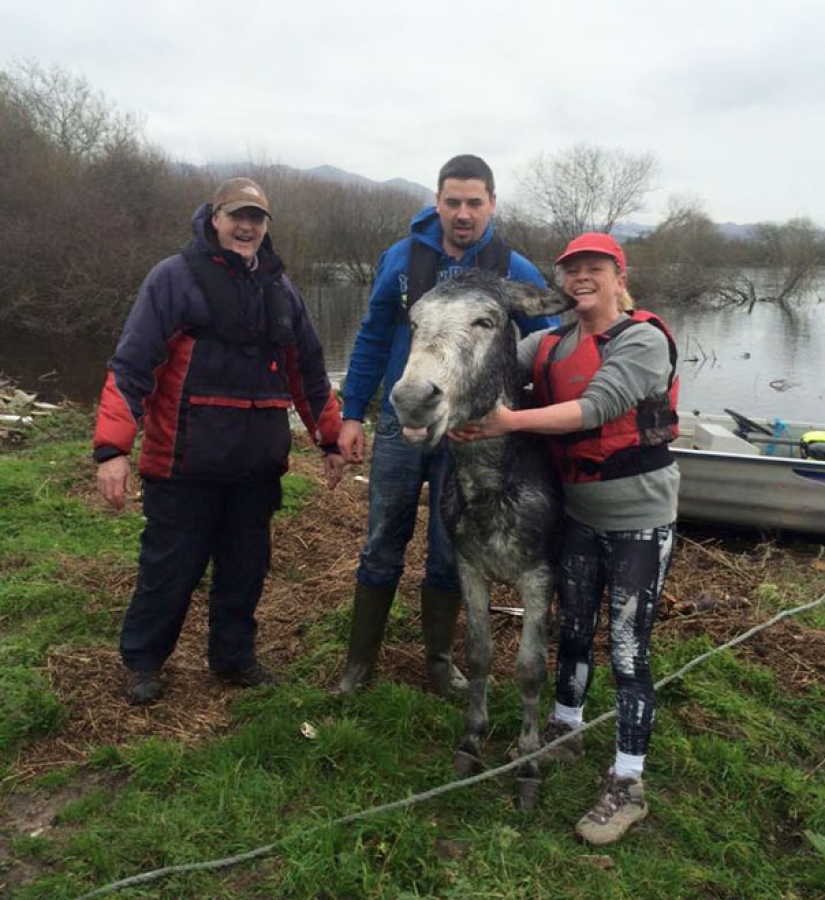 7. The rescued donkey was wrapped in dry towels and fed hot mashed potatoes.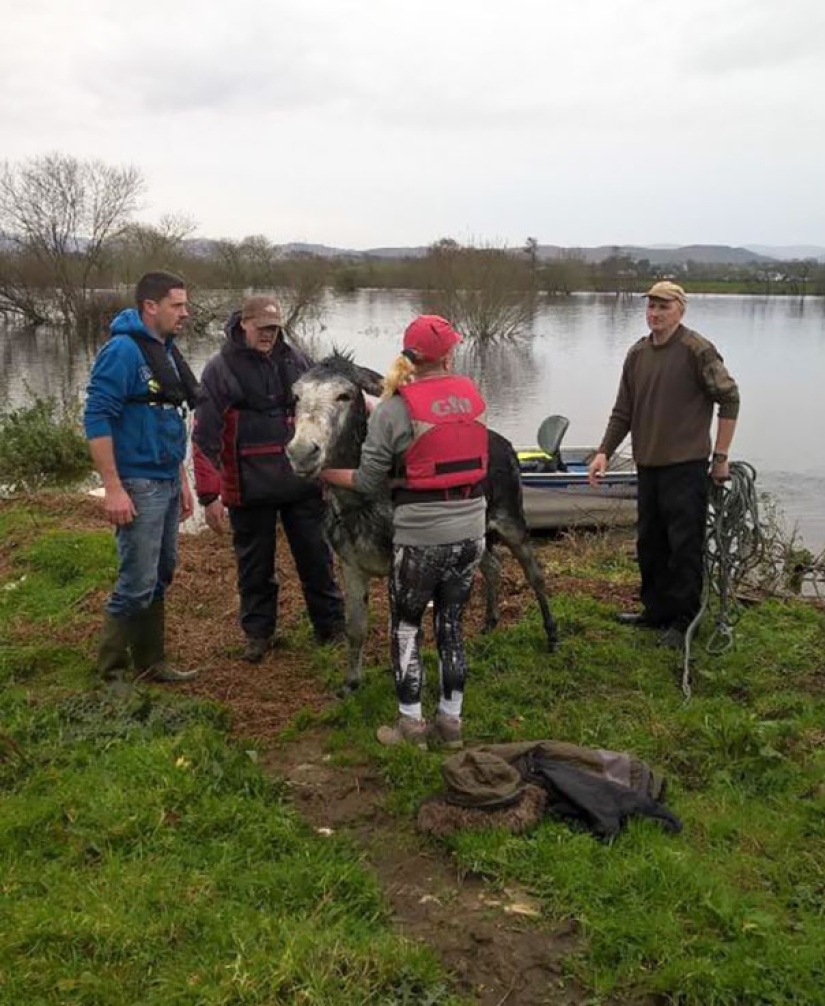 8. Mike was in cold water for a long time, so the vet gave him a course of antibiotics to prevent pneumonia.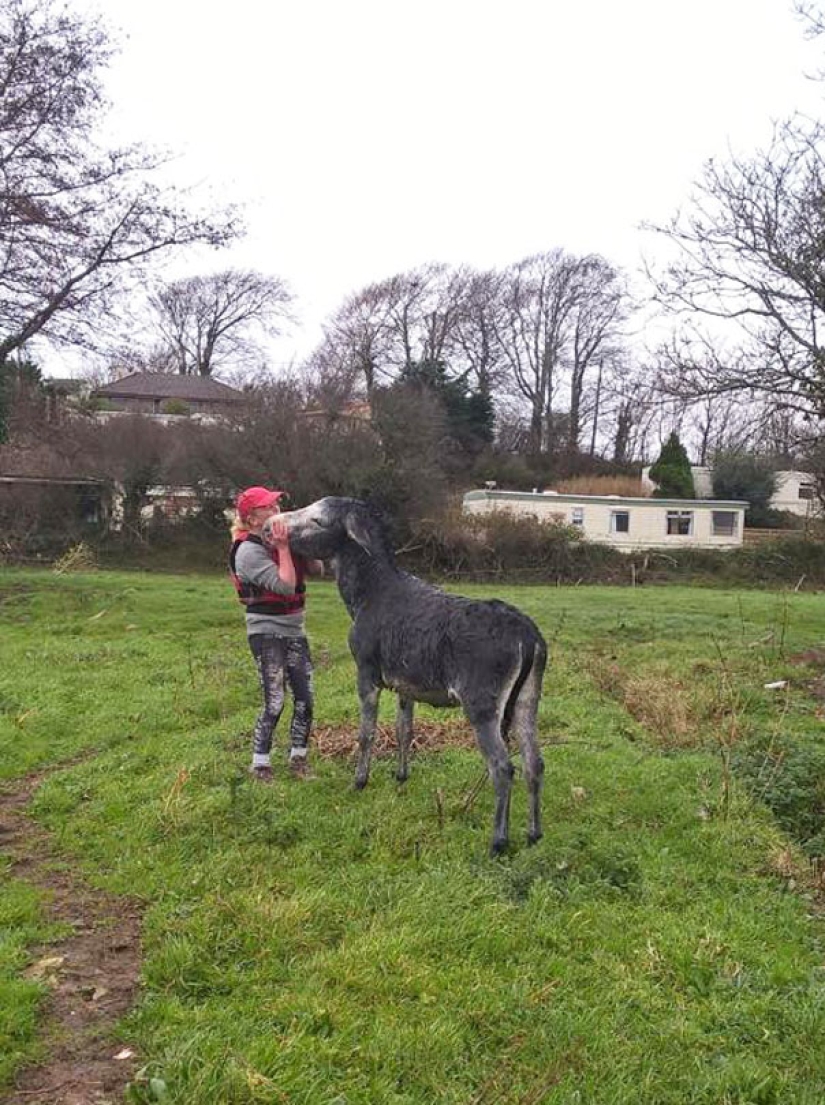 9. Some liquid got into the lungs, but the veterinarian assures us that the donkey will recover.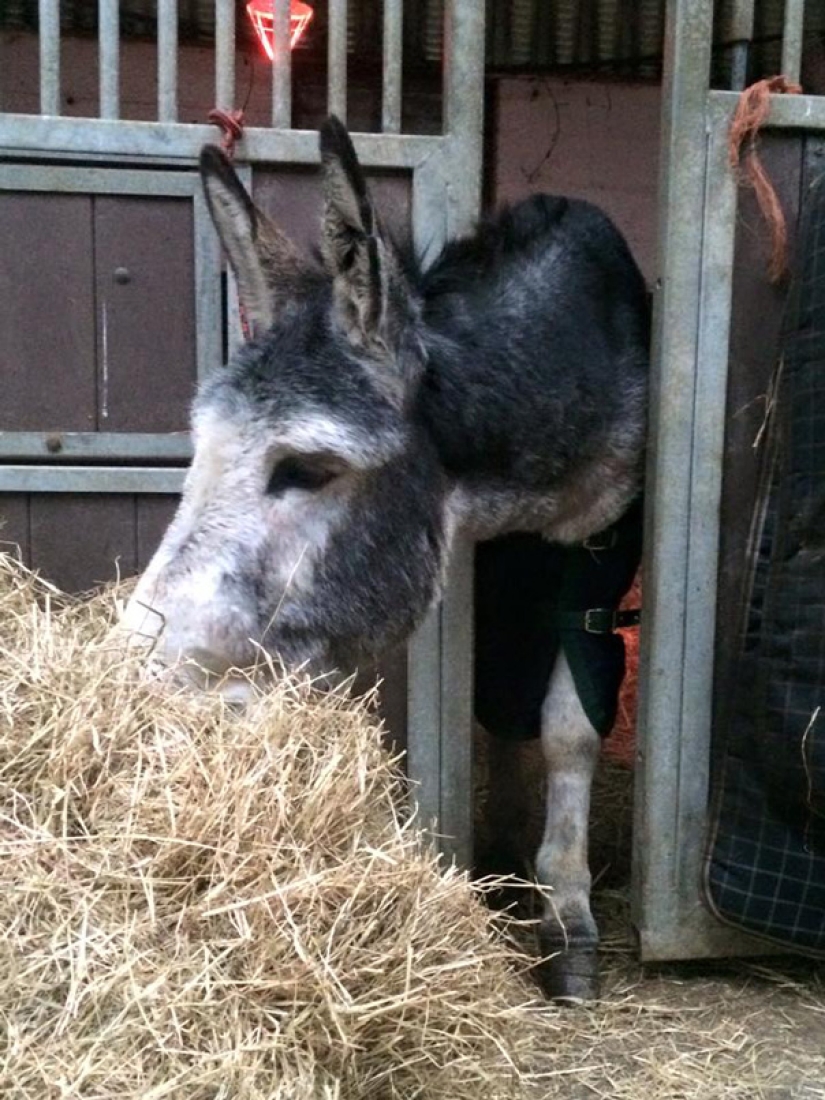 10. By the way, Mike has an owner who lost him during bad weather. As it turned out, the wind opened the gate of the stable, thereby releasing the donkeys out.
Keywords: Donkey | Animals | Rescuers | Rescuing animals | Smile | Photos | Social media pages | Animal Rescue Society | Happiness