When Lulu, a Japanese Hin breed dog, first met a St. Bernard named Blizzard, she immediately recognized him as a parent, because she was too small and not independent. "Her favorite place was his back when he was lying down, and over time she got used to this position. When he got to his feet, she started jumping around him to climb on the dog's back to where she was most comfortable," says the dog's owner David Mazzarella.
(Total of 9 photos)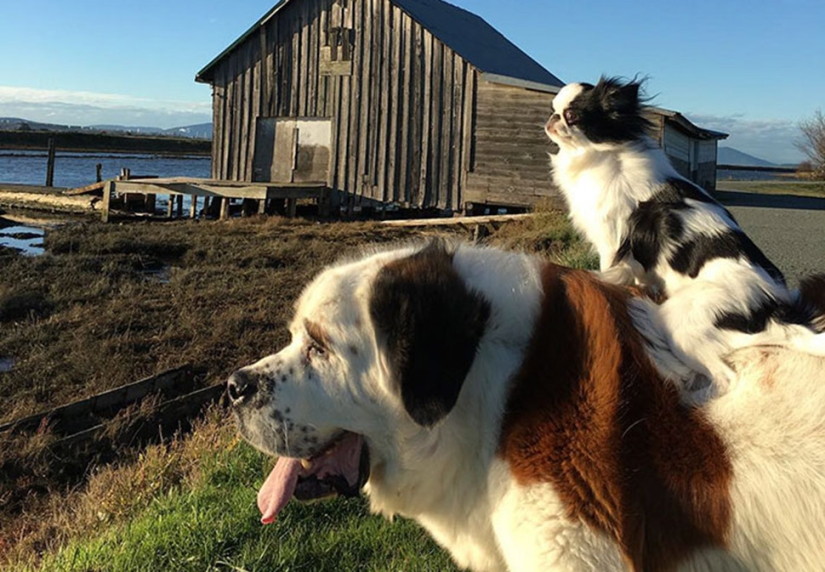 Source: Bored Panda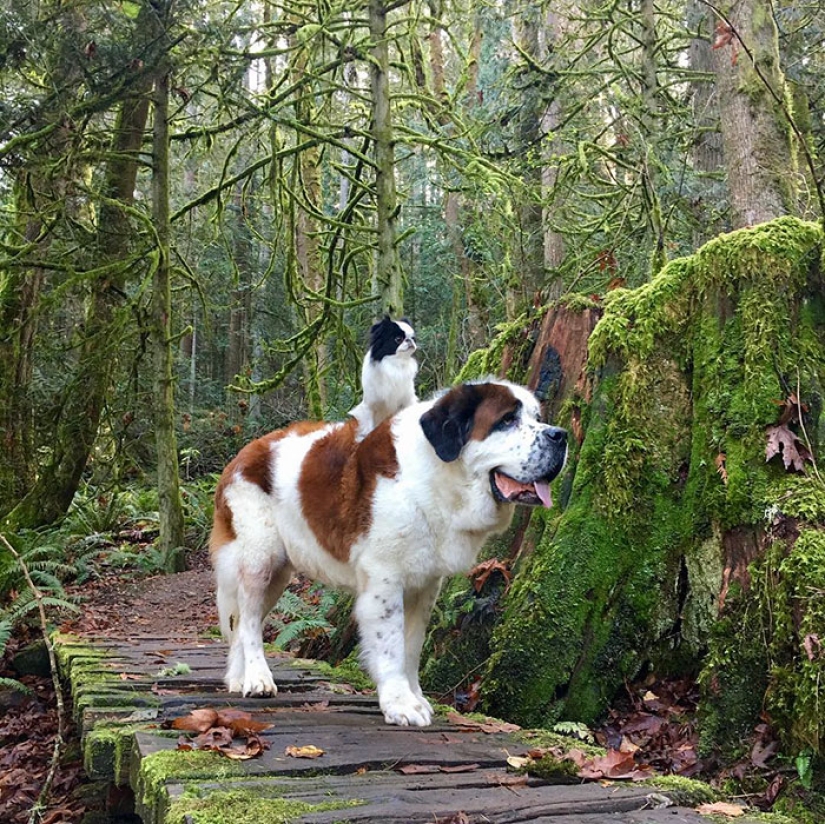 Although Lulu weighs like a pack of sugar, she quickly showed the 57-kilogram Blizzard who is the boss in the house.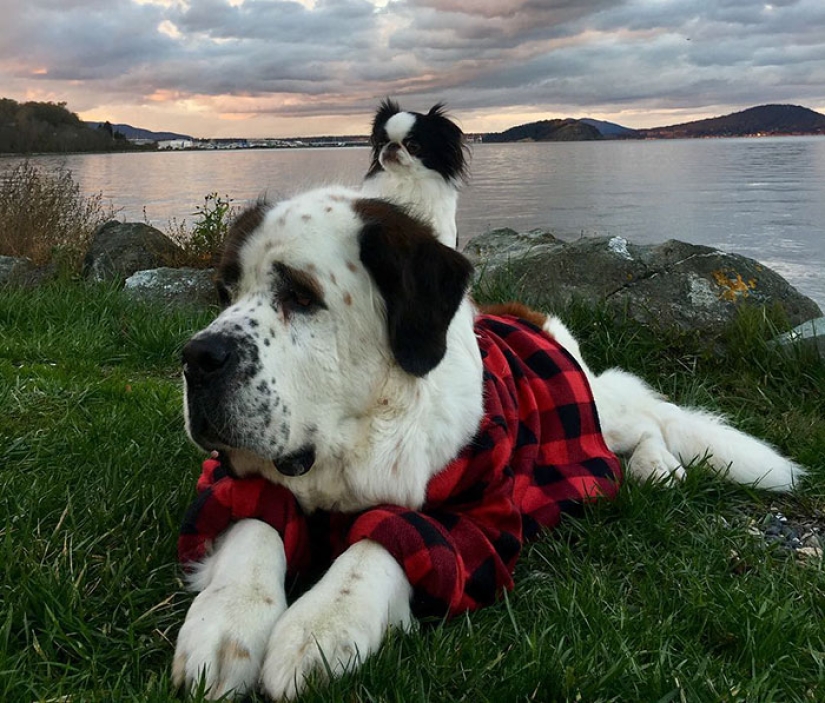 Now, whenever dogs go out for a walk or in search of adventures, a small dog rides a huge St. Bernard on its back.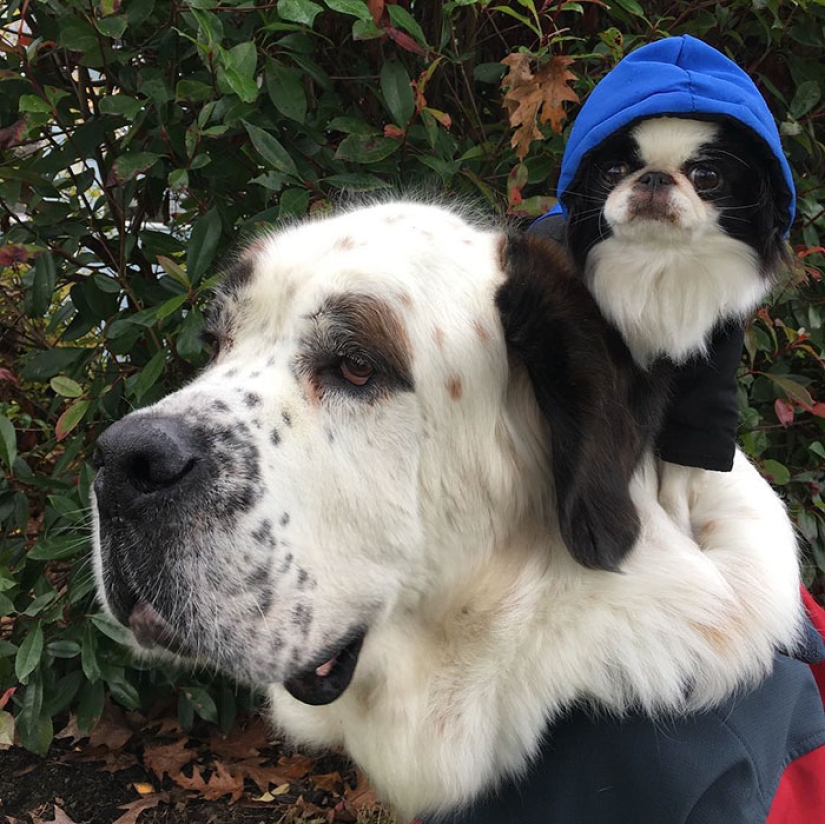 "When Lulu rides Blizzard on his back in the presence of other people, a large group of photographers usually gathers," says the owner.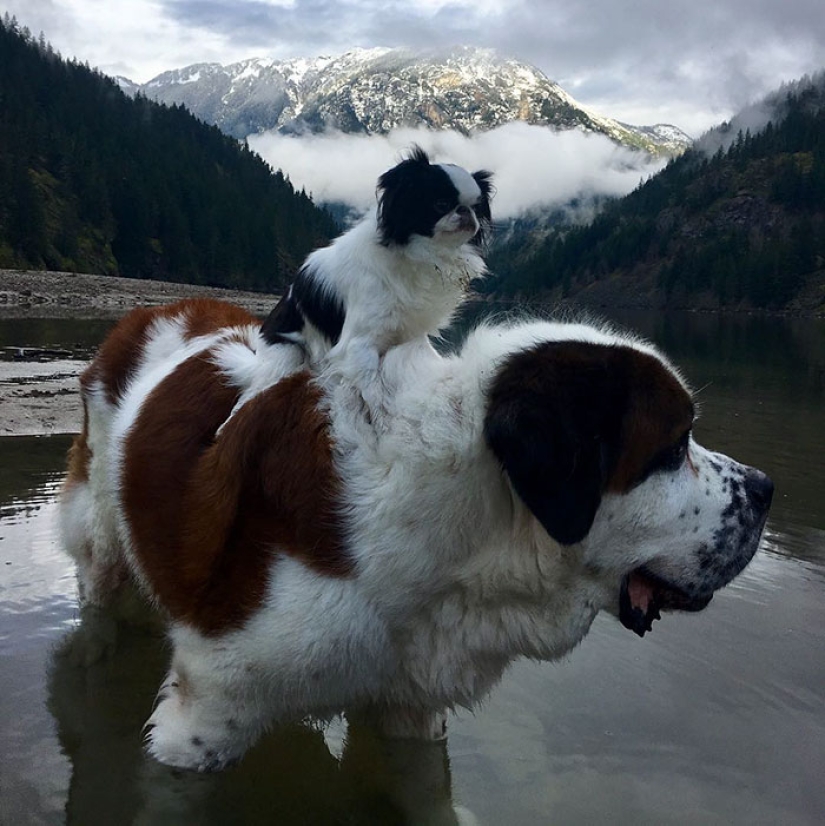 "Blizzard is the most calm dog, he tolerates everything,— says Mazzarella. —You could say Lulu runs everything, and Blizzard wouldn't hurt a fly."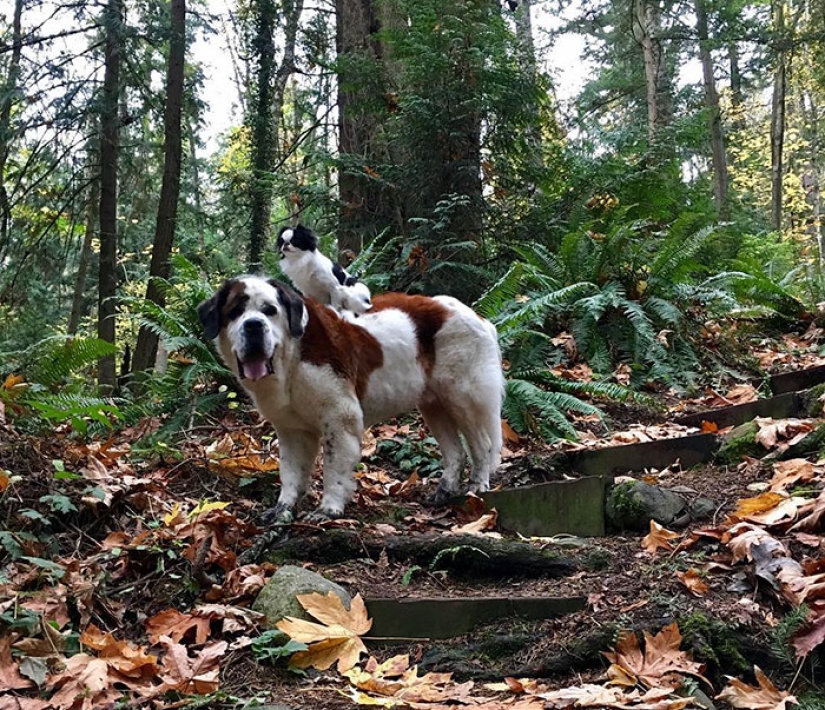 "Blizzard has never growled at me, and I can pull a chicken bone out of his mouth almost with my mouth… At the same time, Lulu is the exact opposite, she always stands her ground in her relationship with Blizzard," the owner adds.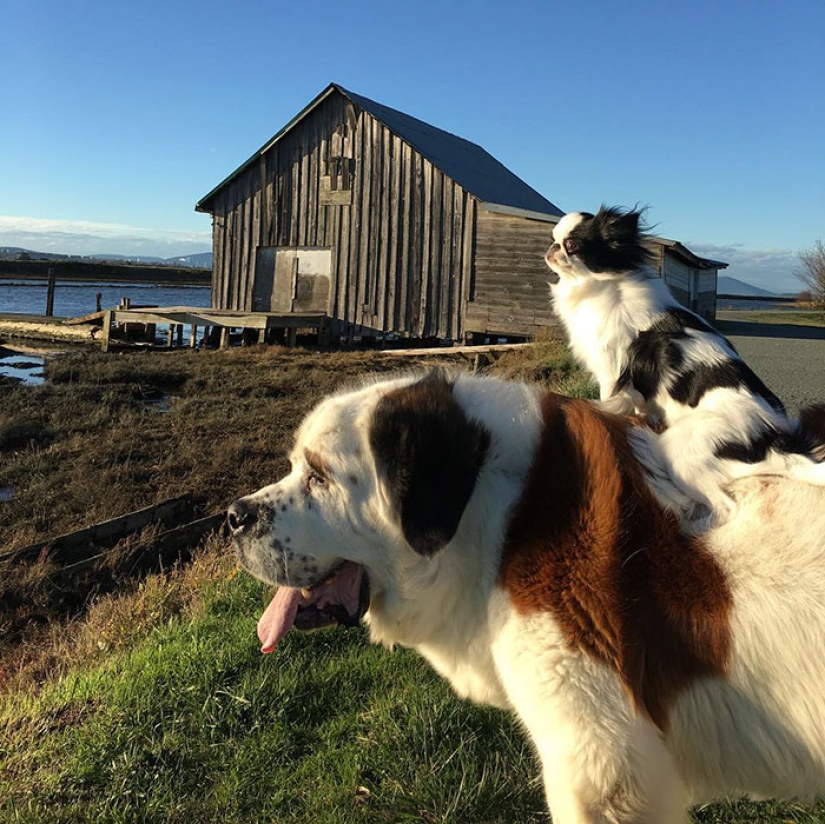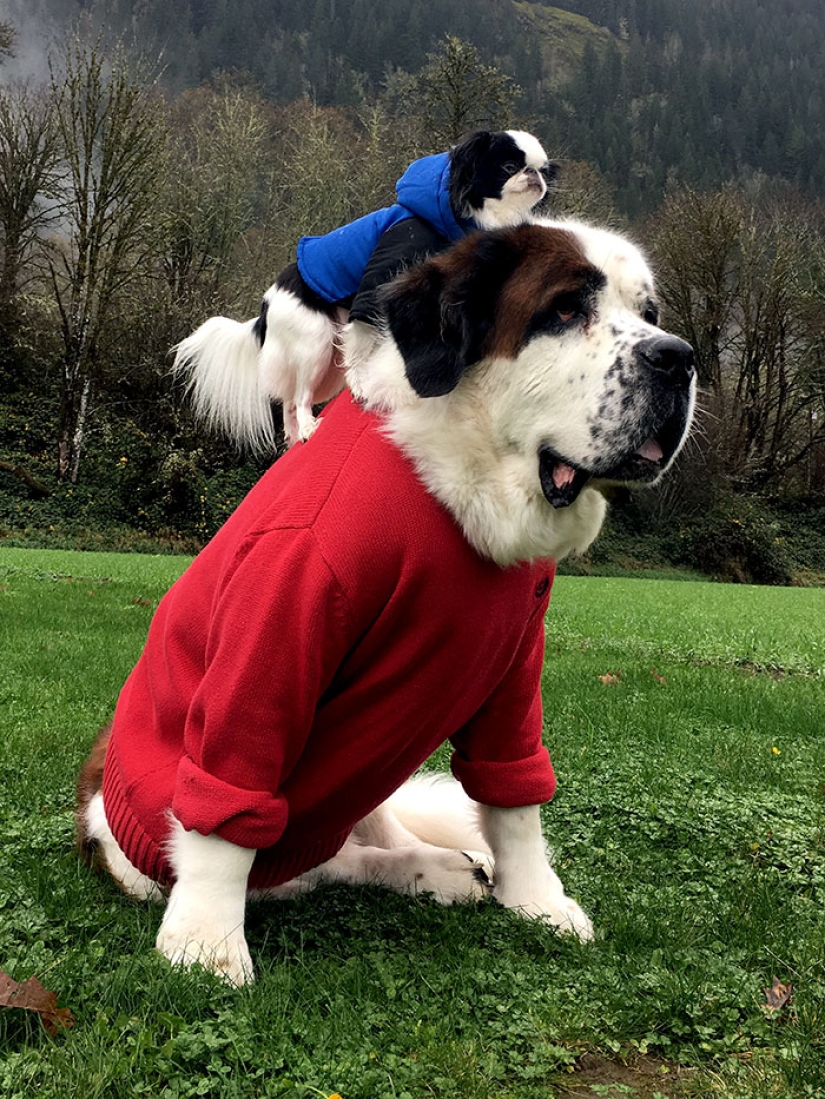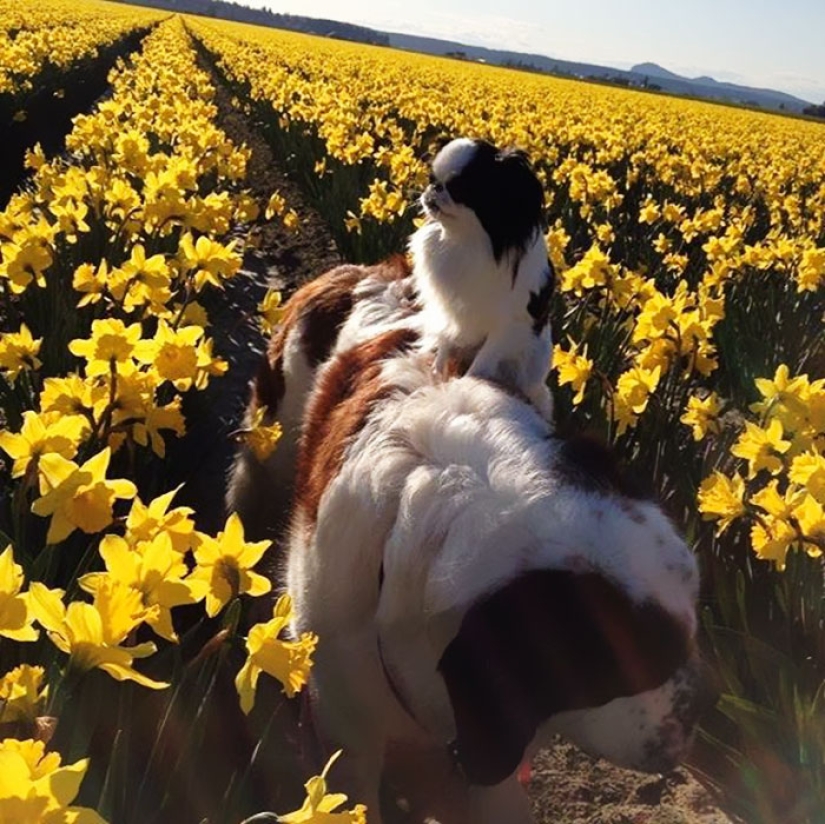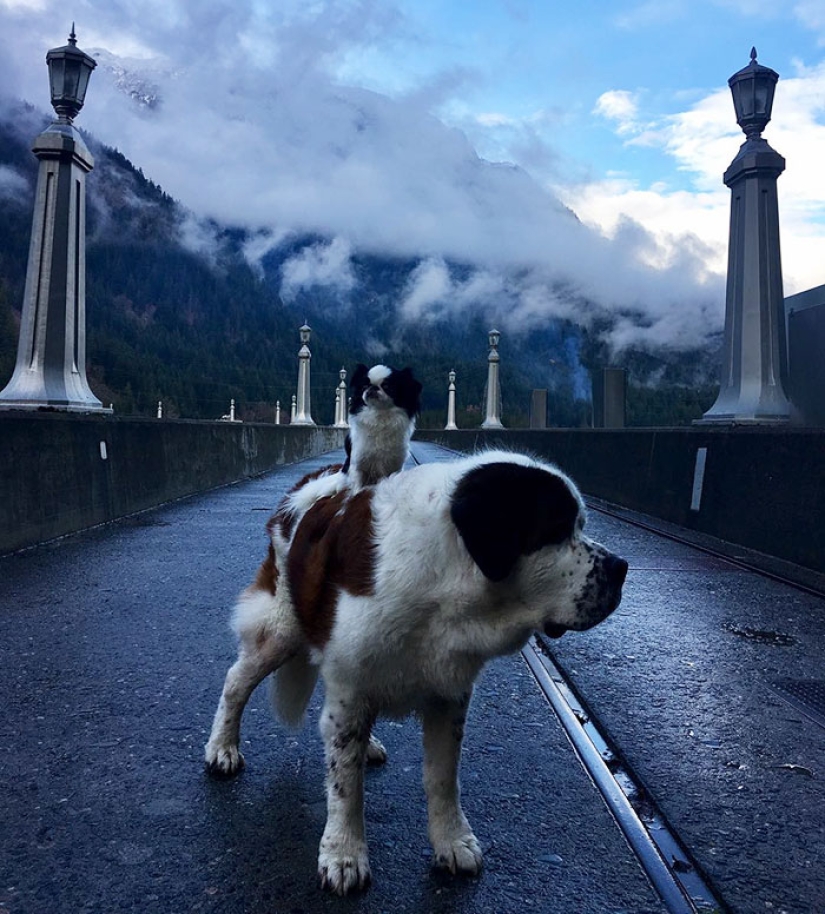 Keywords: Pets | Friendship | Funny | Dogs