Written in 1952 painting by Soviet artist Fyodor Reshetnikov "deuce Again" they know everything. However, not everyone knows that the painter wasn't too original in choosing the plot and story careless pupils actively exploited by artists in the nineteenth century.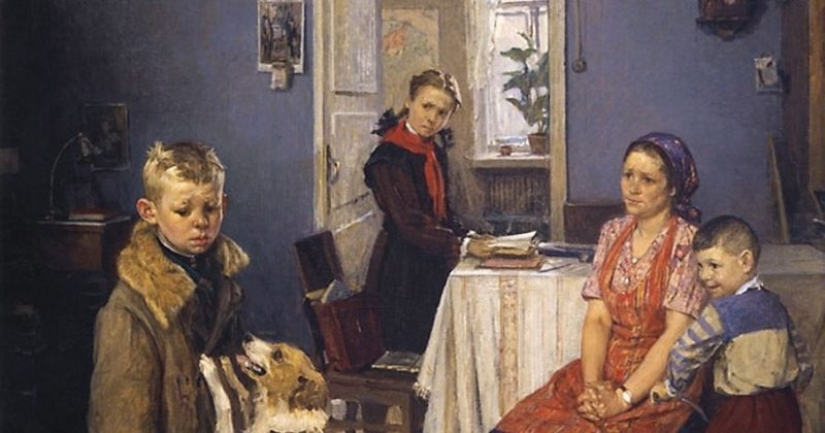 According to one legend, the artist Reshetnikov painted in order to motivate its not too hard to learn, the daughter Lyuba. That picture should have been called on the Soviet optimistic — "Back five". But the school, which came to the master of social realism for inspiration, excellence, called to the Board, so alarmed that he could not put two words together. It was his distressed figure, and became the center of the composition canvas.
So it was or not can be judged by art critics. We consider a similar picture, written long before the companion Reshetnikova, even in the Russian Empire.
In the film "Failed", written by the artist Dmitry Zhukov in 1885, not only appear like the participants, but used virtually the same composition. There is also a dog questioner and the figure in the background.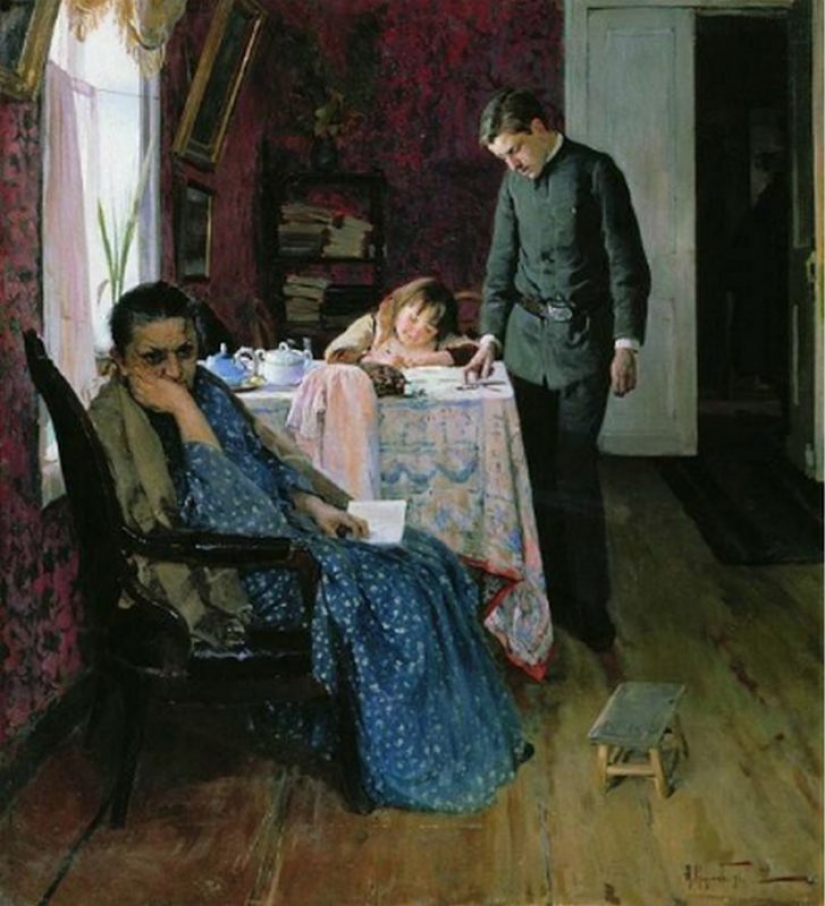 And here is a picture of Alexey Korin "Again failed", which is dated 1891. Here are the major heroes himself unlucky student, his mother and sister.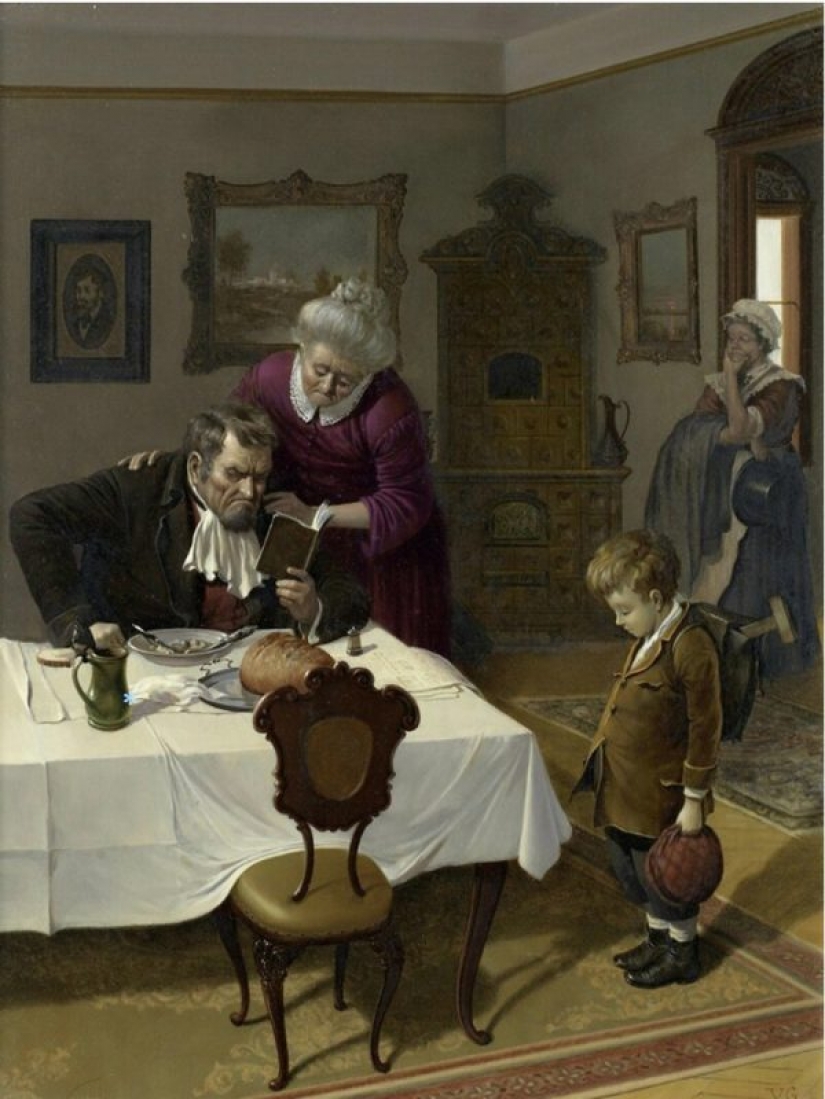 Another little-known pre-revolutionary variant. Here the mood of the picture is somewhat different. Most likely, one sad and desperate hand-wringing is not over the father in the centre of the composition is determined.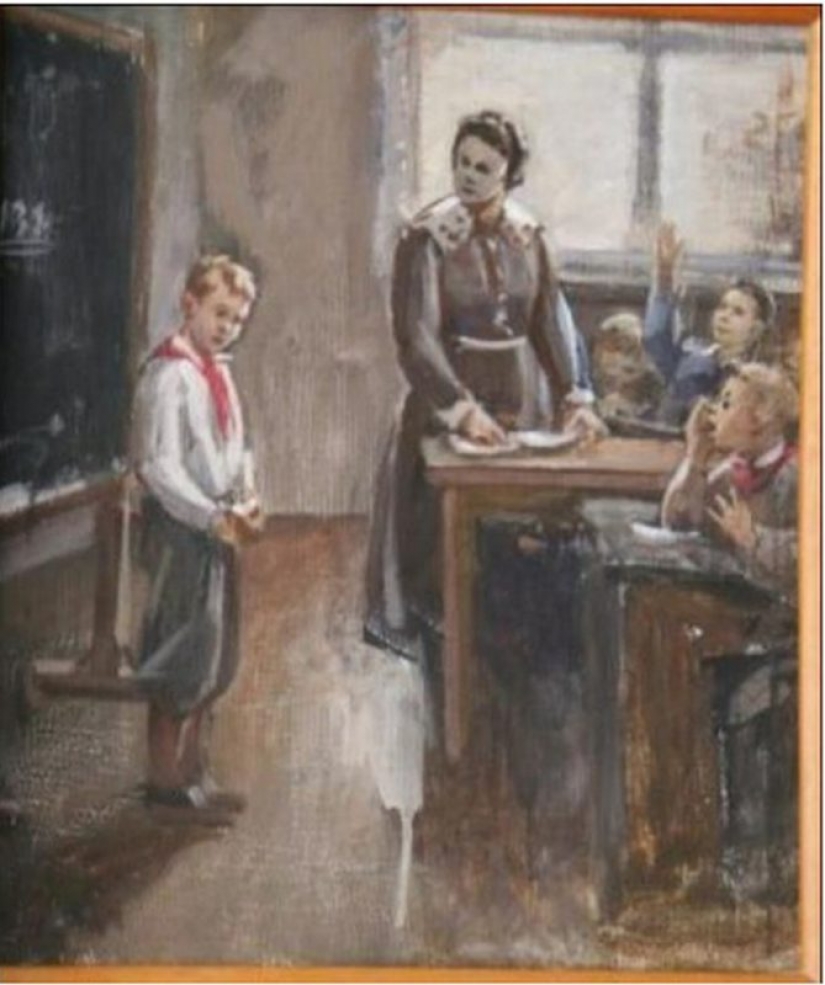 Sketch for the painting by Fyodor Reshetnikov "Again deuce," where the scene is the classroom.
The sequel film of 1952 called "Resit". Here there is hope that the hero of the picture will fix the situation, though deprived of the typical summer vacation of entertainment.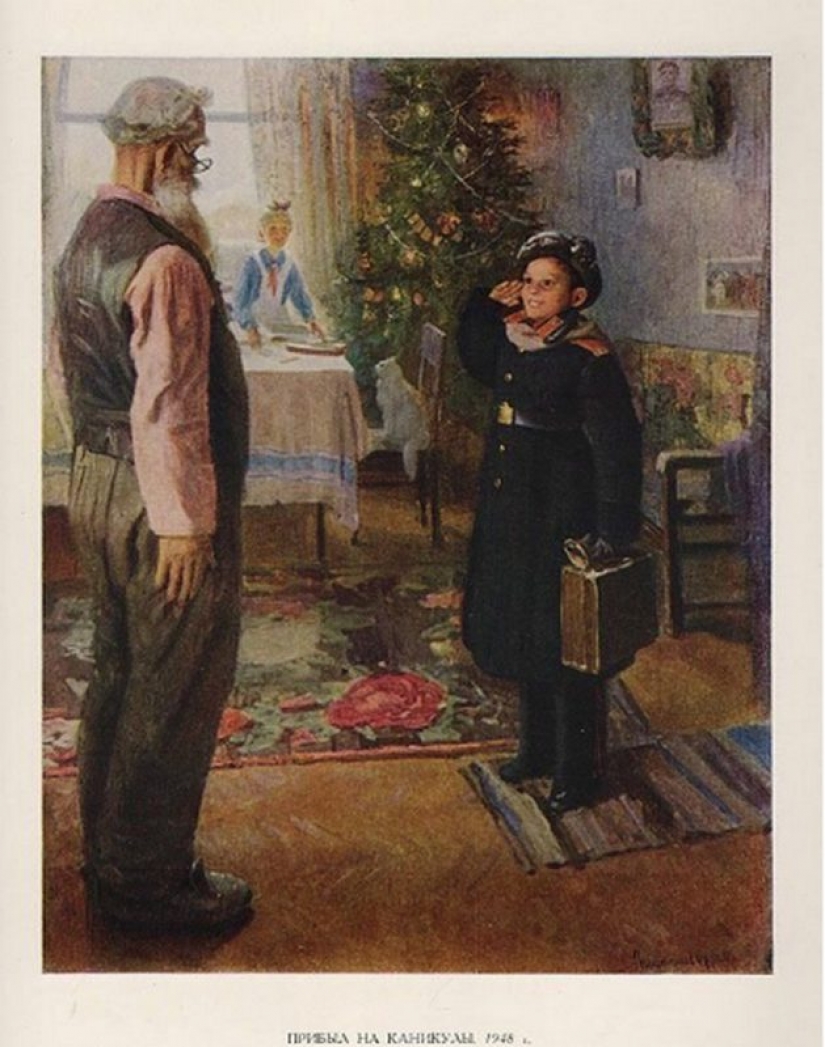 Do not think that Reshetnikov life glorified losers and their sad life. Here is a picture of "Arrived on holidays" written in 1948. Apparently here we see the young cadets, which is all right and quite happy with the way things are relatives.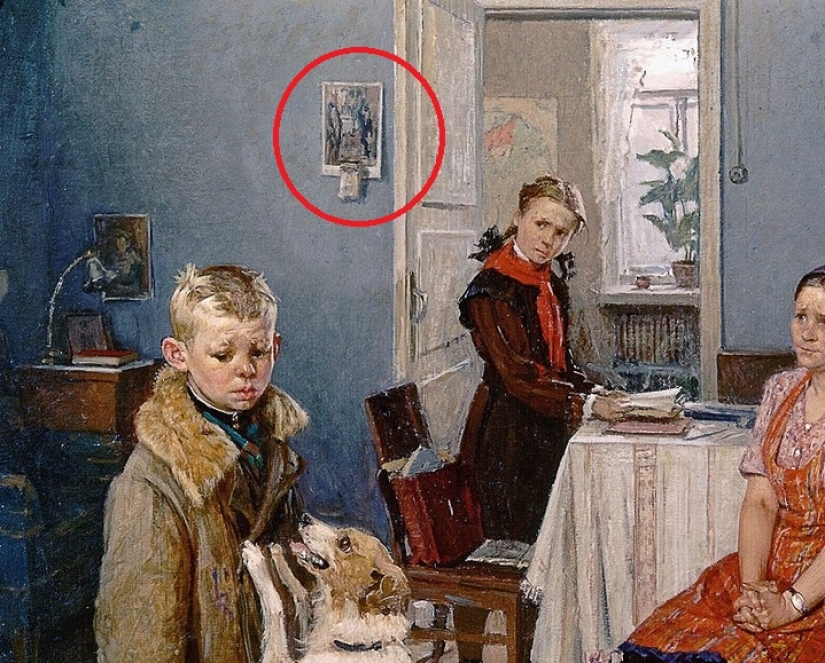 The picture of a successful student can be found on the wall behind losers in "Again deuce". A small reproduction is the basis for a wall calendar to the left of the door.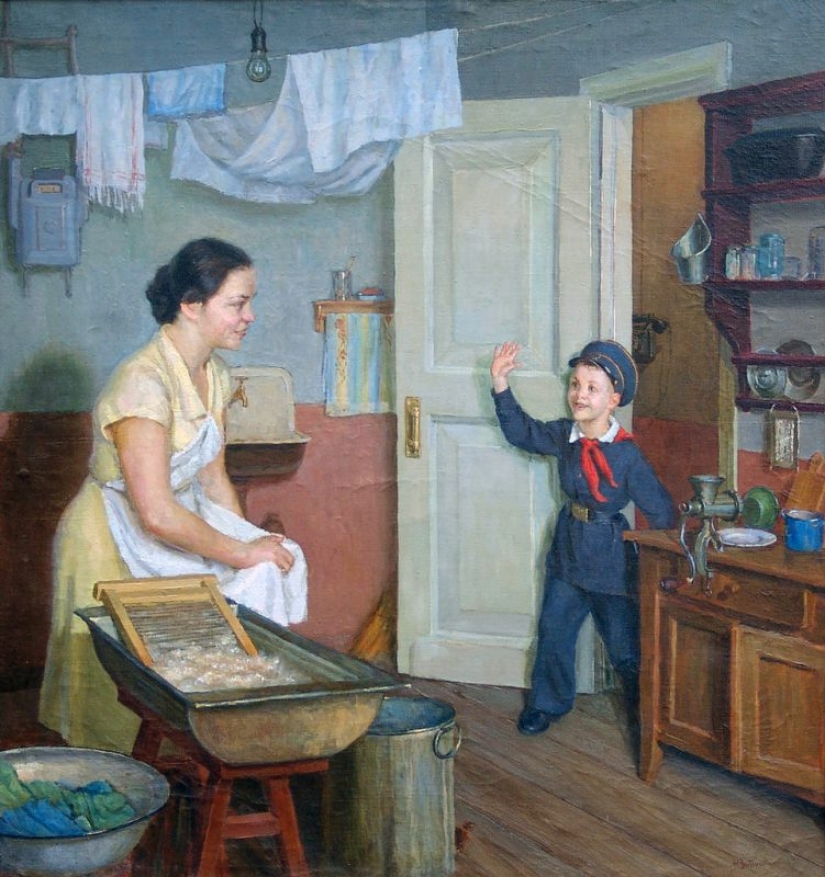 Another fellow that all "OK" and which very pleased mother. This time the artist Nikolay Zabolotsky and his "Back five" of 1954.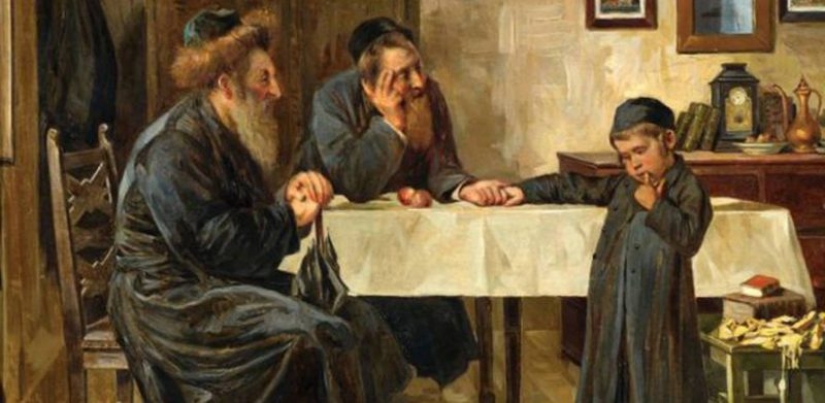 Yes, here is the Jewish version of "back two"...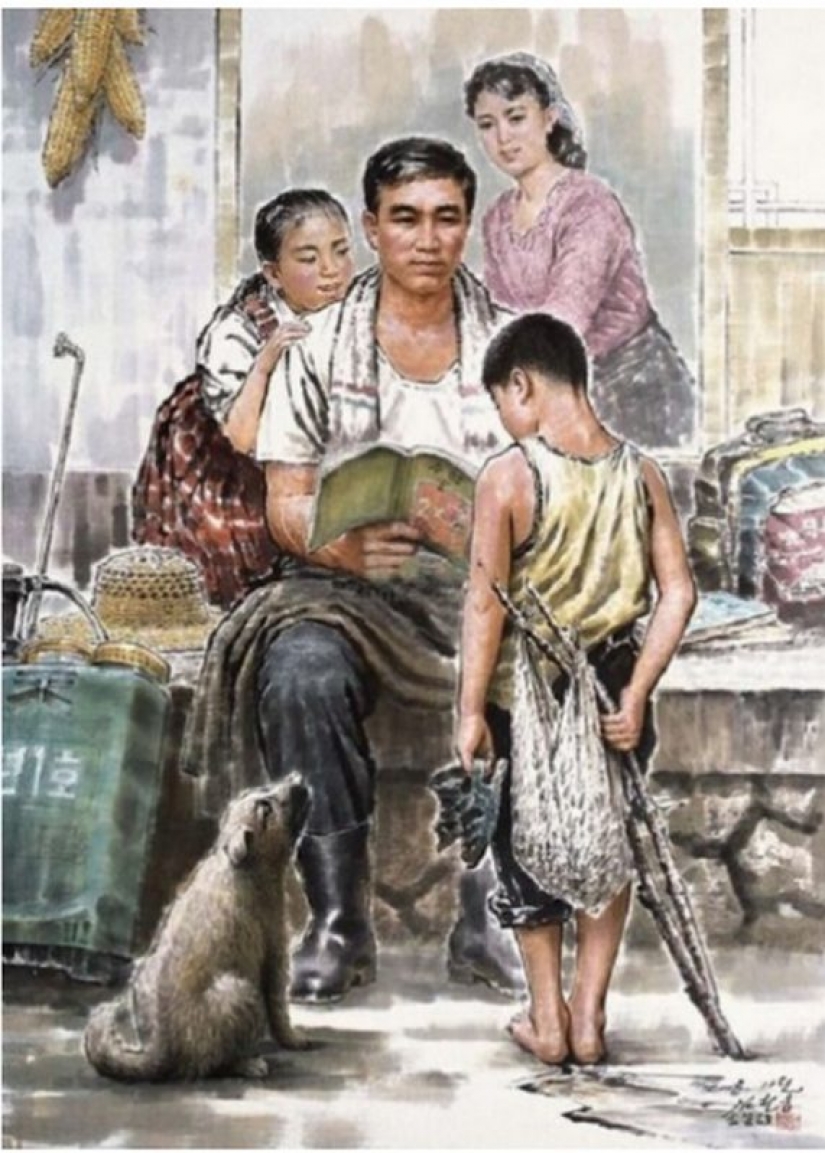 ... and the North Korean counterpart.
Keywords: Painting | Story | Student | Artists | Masterpiece