None the coolest chef will prepare your favorite dish is so delicious, like a beloved grandma. It is only after her lunch I want to lick not only fingers, but also the plate. Jody Scaravella adheres to the same point of view. Because the kitchen is a restaurateur strive as much as 40 grandmothers.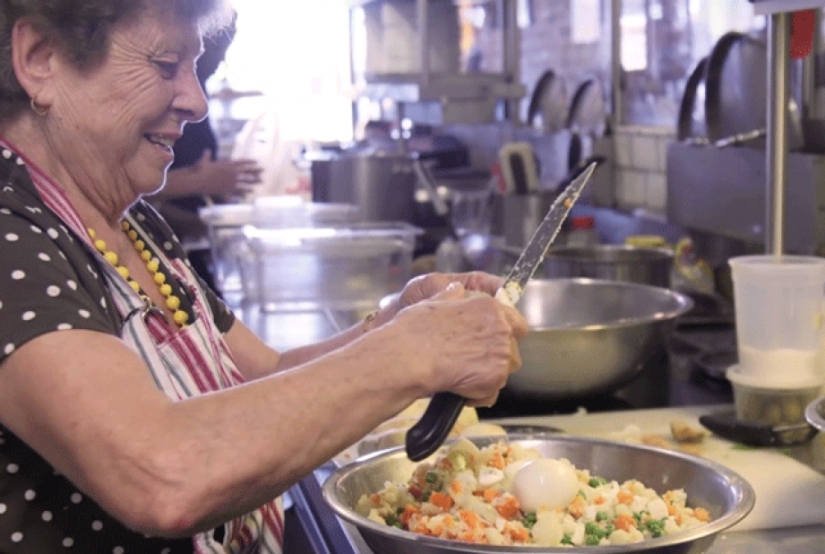 How it all began
Jody Scaravella often recalls his beloved grandmother. She was a real treasure trove of Italian traditions. 13 years ago, the memories of his beloved grandmother inspired restaurant. The Italian decided to open a new York restaurant to feed the visitors authentic homemade food. Yes, the "Haute cuisine" is good, but simple country food is the taste of childhood. Jody Scaravella offered visitors the long-forgotten pleasure – the food of the beloved grandmother.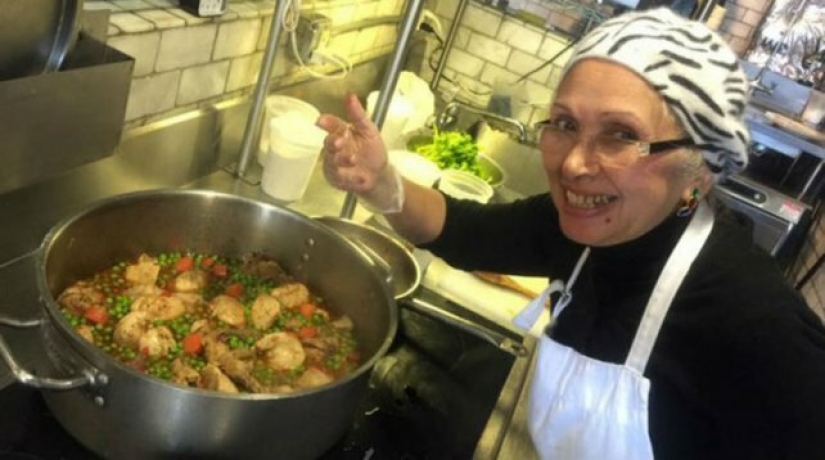 The proprietor issued the call through the local newspaper. He asked me to speak Italian grandmothers who know the traditions, regional cuisine. Very soon spread around the rumor about an unusual project. The elderly woman responded, came to his restaurant. The owner of Enoteca Maria has hired seven Italian grandmothers.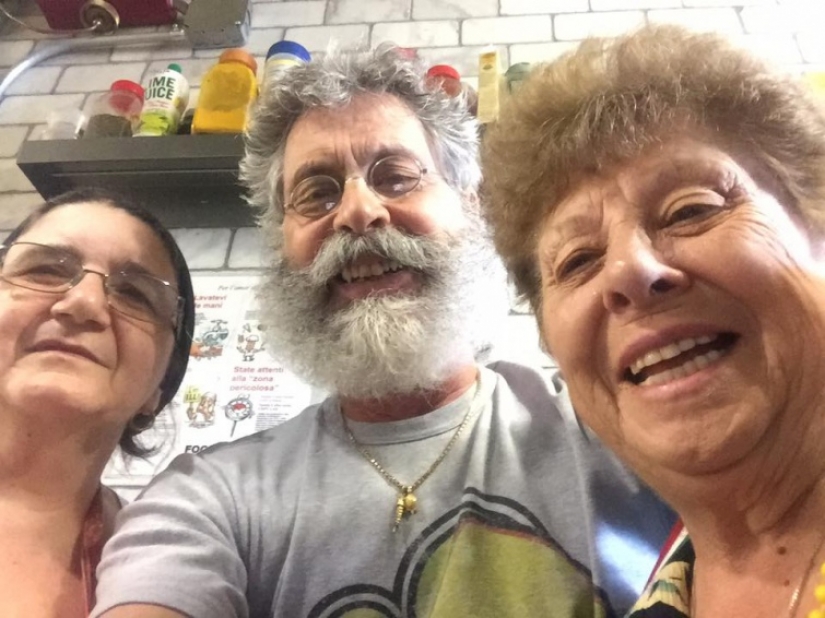 Expanding
The idea was a huge success. It's time to think about expanding the geography of home-cooked meals. Jody met with the grandparents of other nationalities. Menu Enoteca Maria appeared Argentinean cuisine, Algerian, Russian, Polish, Nigerian cuisine.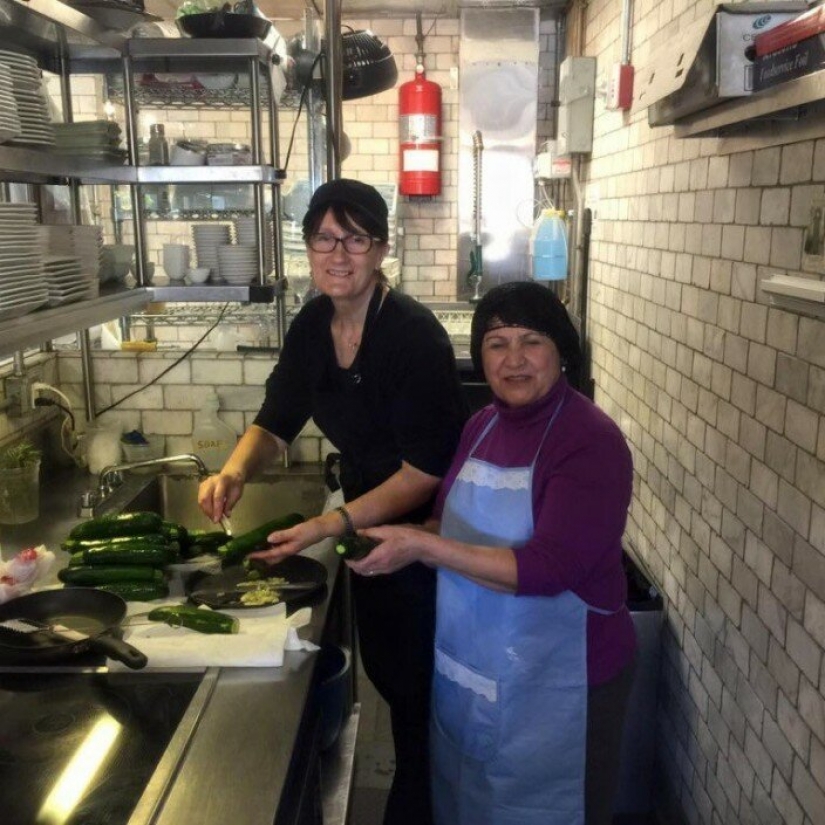 As grandmother to find a common language
Elderly lady get along well with my grandfather Giuseppe. Although between themselves, they often argue. After all, every grandma used to be the sole "Queen of the kitchen". The proprietor admitted that sometimes there are very hot debates, it seems that sparks will fly. Visitors benefit from this, because every grandmother is trying to outdo the competitor.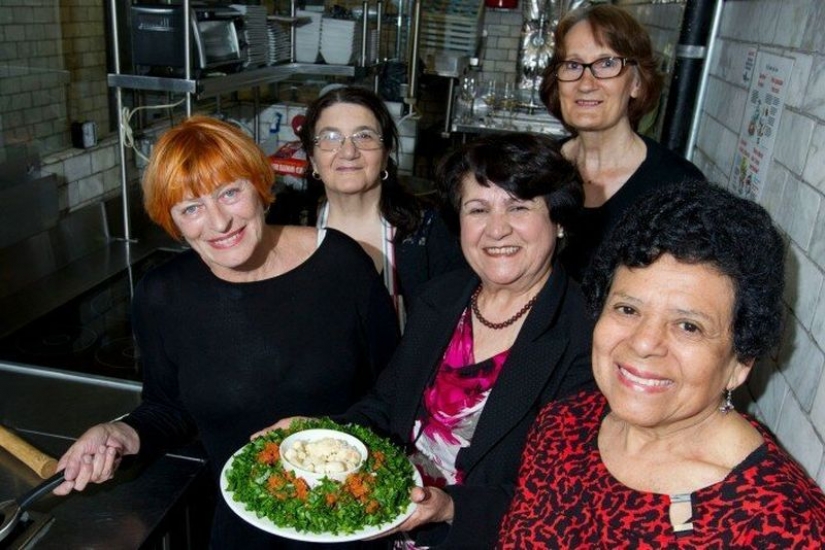 A small restaurant Enoteca Maria has won extraordinary popularity. Visitors from different parts of the world have to reserve a table six months in advance. The secret of success lies not only in food from home. After all, the older we get, the more I want to return to childhood, feeling loved grandson.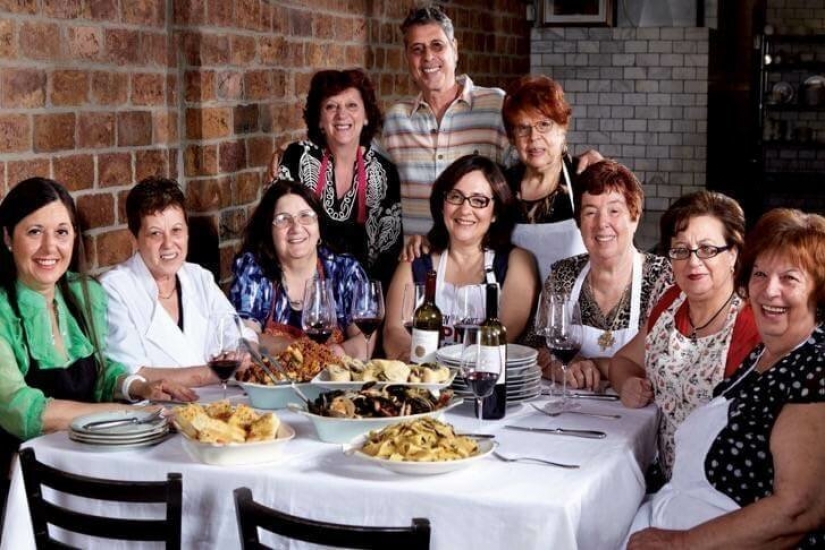 Thanks to the older hostesses, restaurant Enoteca Maria is permeated with a special atmosphere. Nothing in this world can compare with the food that I prepare beloved grandmother.
The restaurateur believes that visitors come to experience the unforgettable atmosphere of childhood, to feel the long lost care and love my grandmother.
Keywords: Grandmother | Cooking | Restaurant