A dad who is left alone with a baby is the most generous topic for jokes and humorous stories. In fact, all these absurd stories about clumsy fathers who "cook children" and "bathe borscht" are long in the past. Now some clever dads cope with babies a hundred times better than moms who plunge headlong into a career and dreams of self-realization.
Swedish photographer Johan Bavman met face to face with fathers who are not at all afraid of the prospect of being left alone with a newborn baby.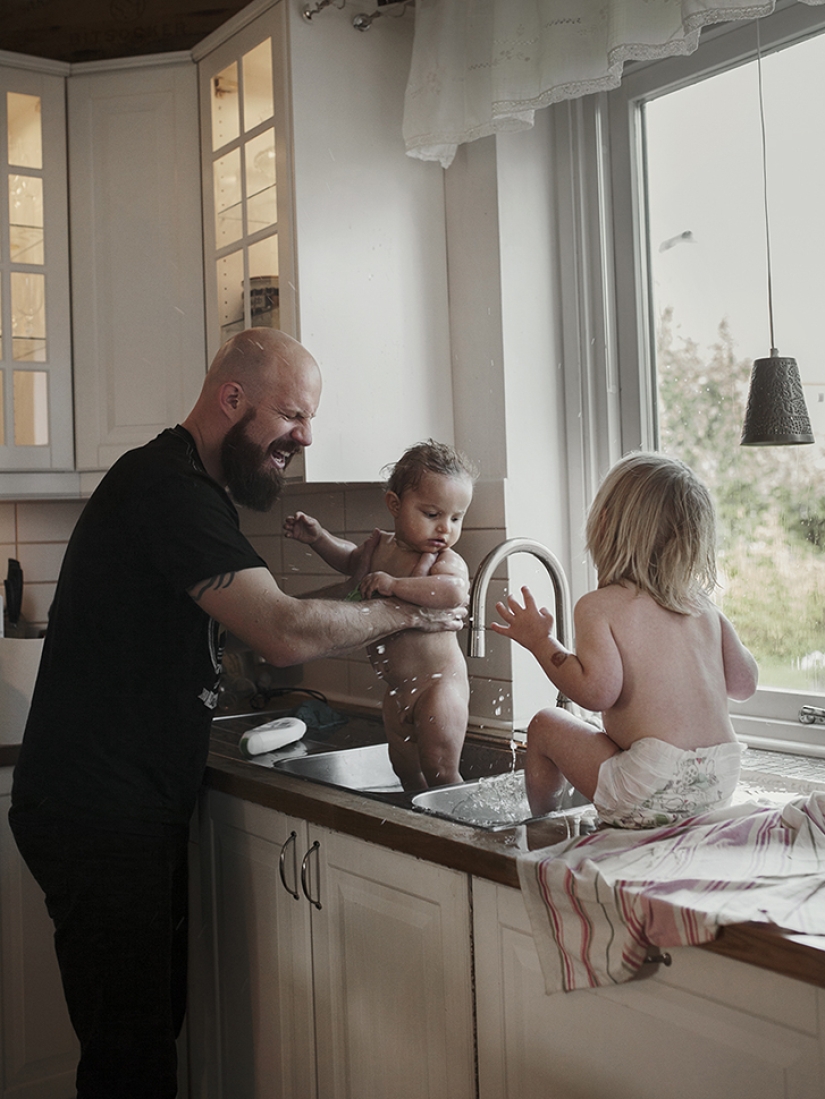 Parental leave in Sweden is a real happiness for parents. The state sends Swedes to look after their children for as many as 480 days. Of course, at the same time they are paid a monthly allowance. According to the law, each parent must spend at least 60 days with the child, the rest of the time moms and dads divide among themselves independently. Now they want to increase the minimum parental "shift" by another 30 days.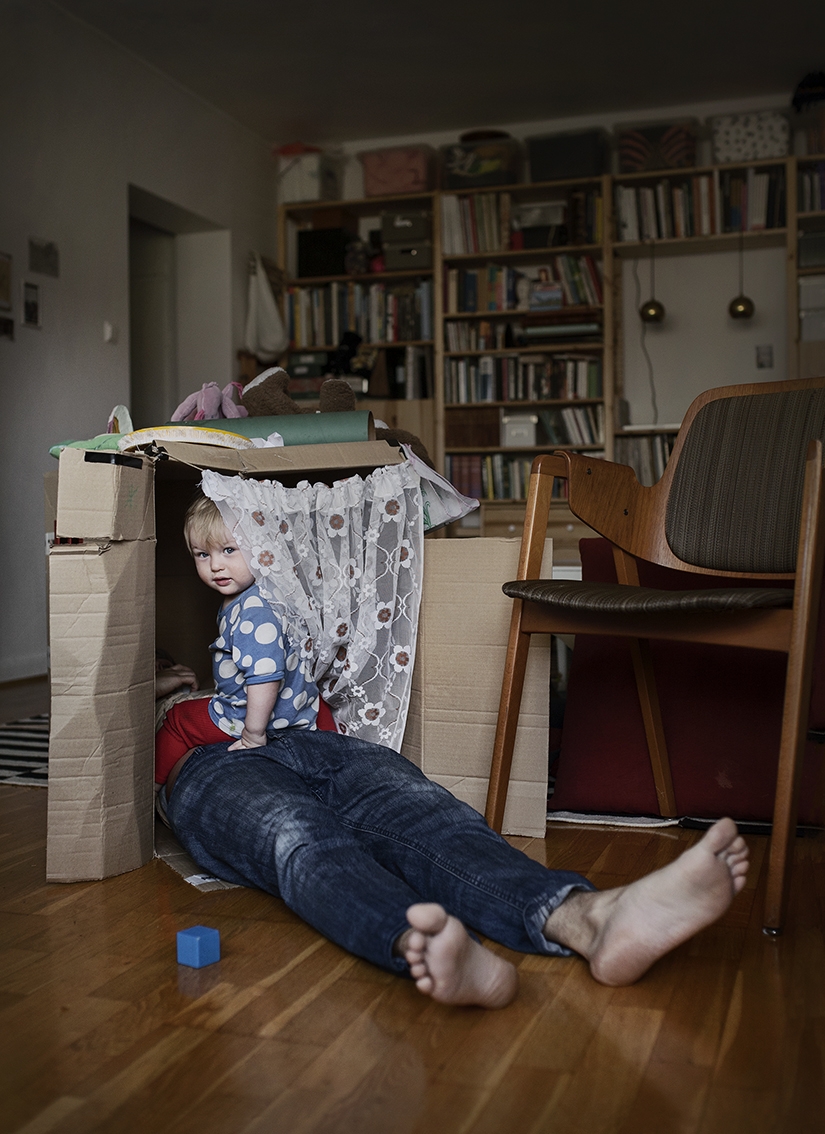 Louis Coulau, artist, 28 years old. He has been on parental leave for 1 year.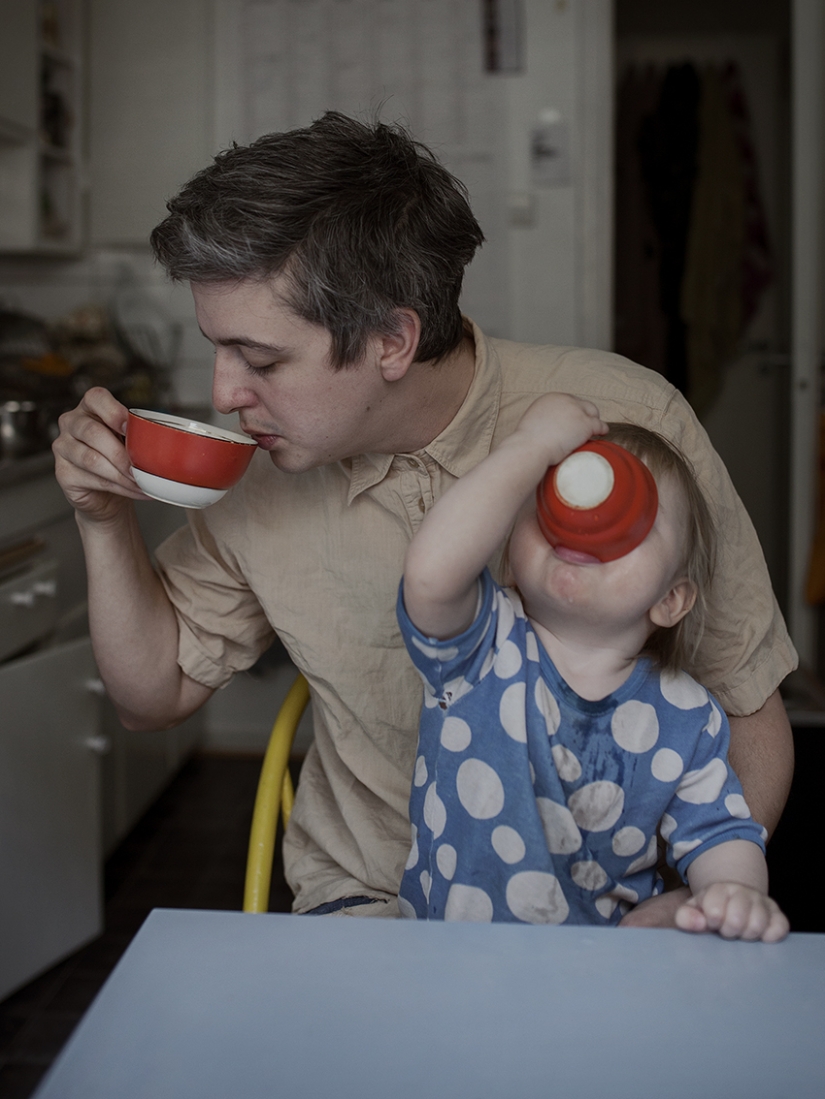 Louis with his son Elliot.
Frederick Janson, 34, engineer.
The goal of such a clear distribution is to achieve the maximum level of gender equality in the country. The more honestly parents share the required 480 days, the higher the financial bonuses for the family during the forced vacation. Despite the generous allowance, few fathers strive to use all of their 60 days. Of all the families, only 14% decided to share the vacation equally.
The photo project "Swedish Dads" by photographer Johan Bavman tells about hero dads who spend at least 6 months alone with their offspring.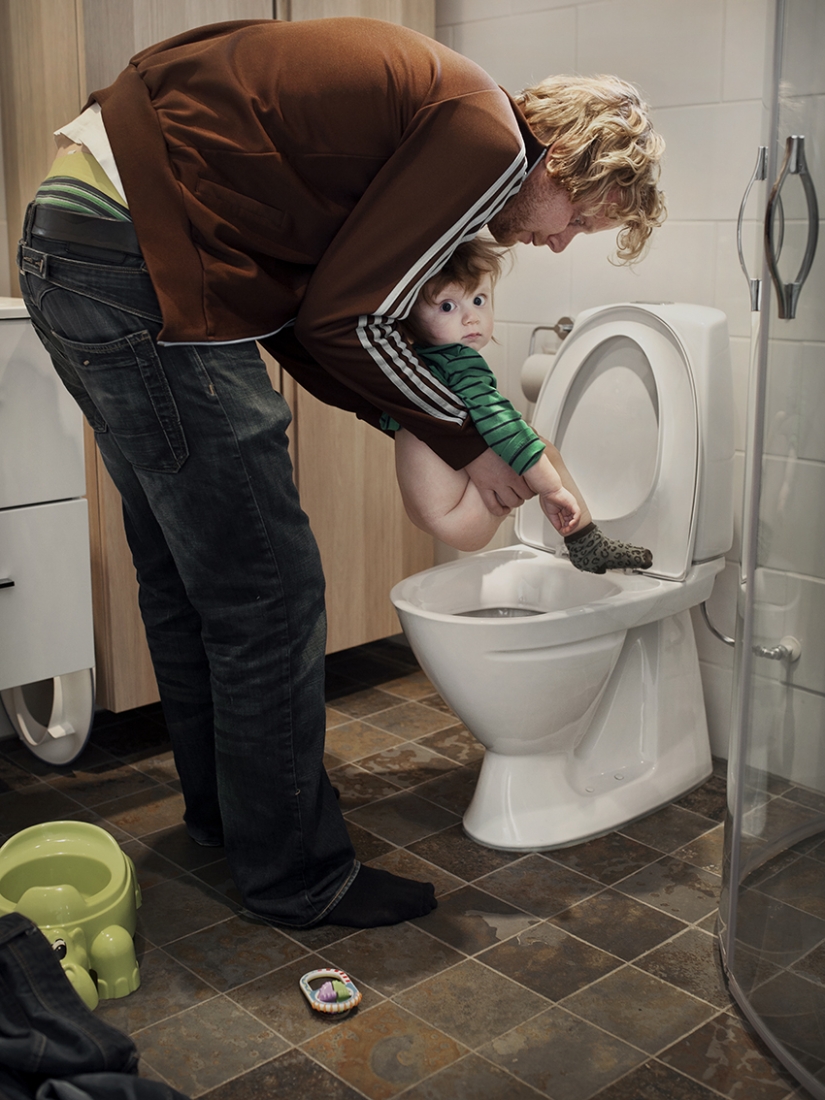 Urban Nord, 32 years old. On vacation — 10 months.
Gioran Sevelin, 27, student. Took a sabbatical to take care of his daughter Liv.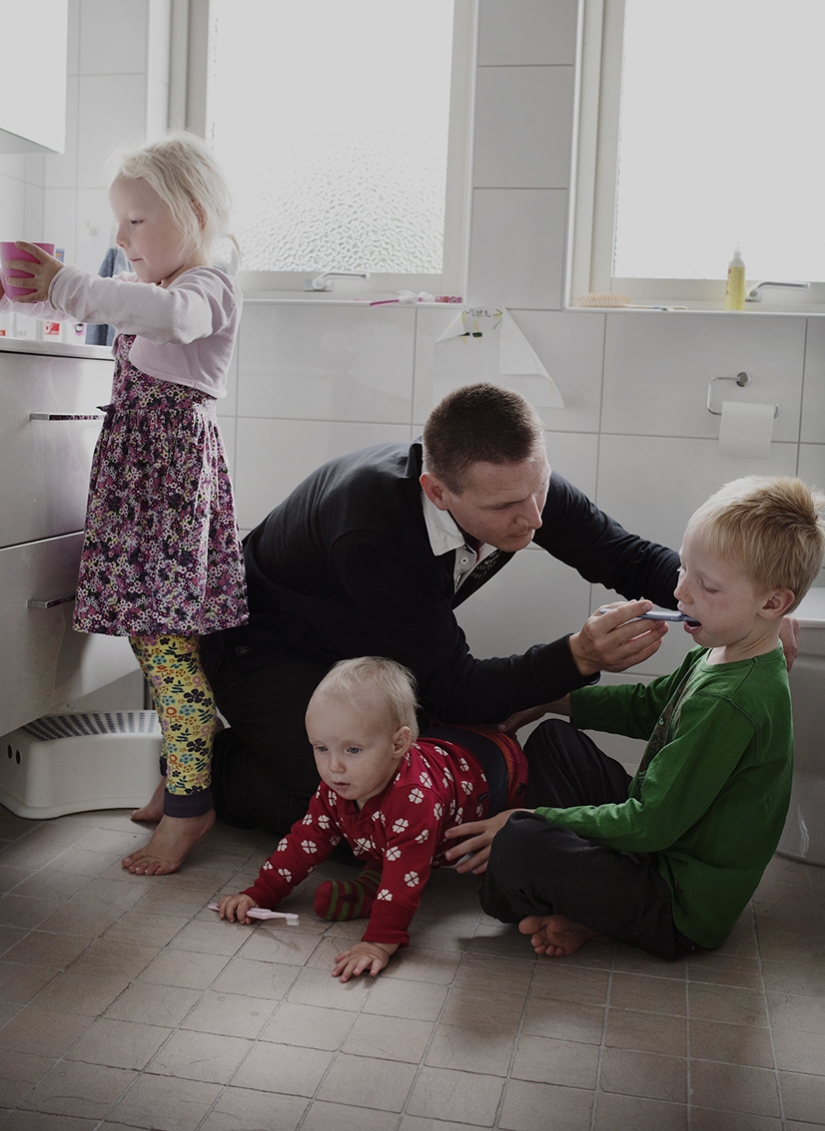 Johan Ekengard, 38 years old. He and his wife always share parental leave equally.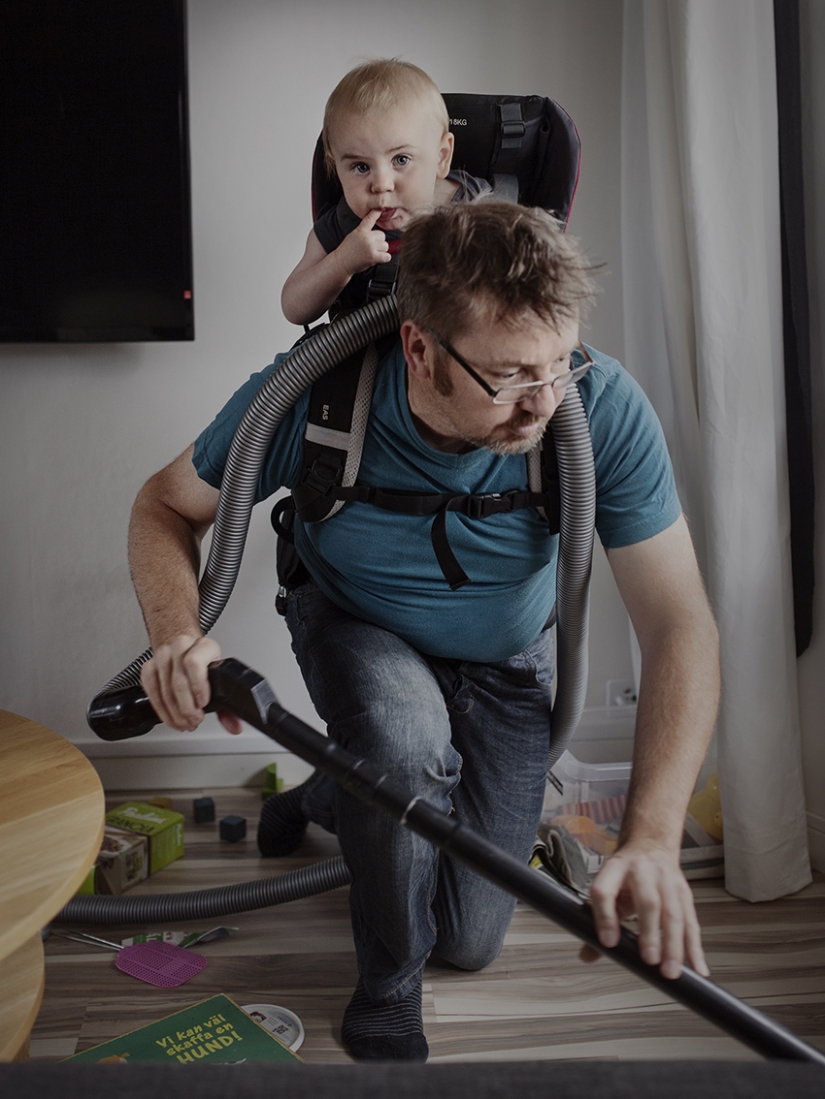 Ola Larsson, 41 years old. Took a vacation for 8 months and has a great time with his son Gustav.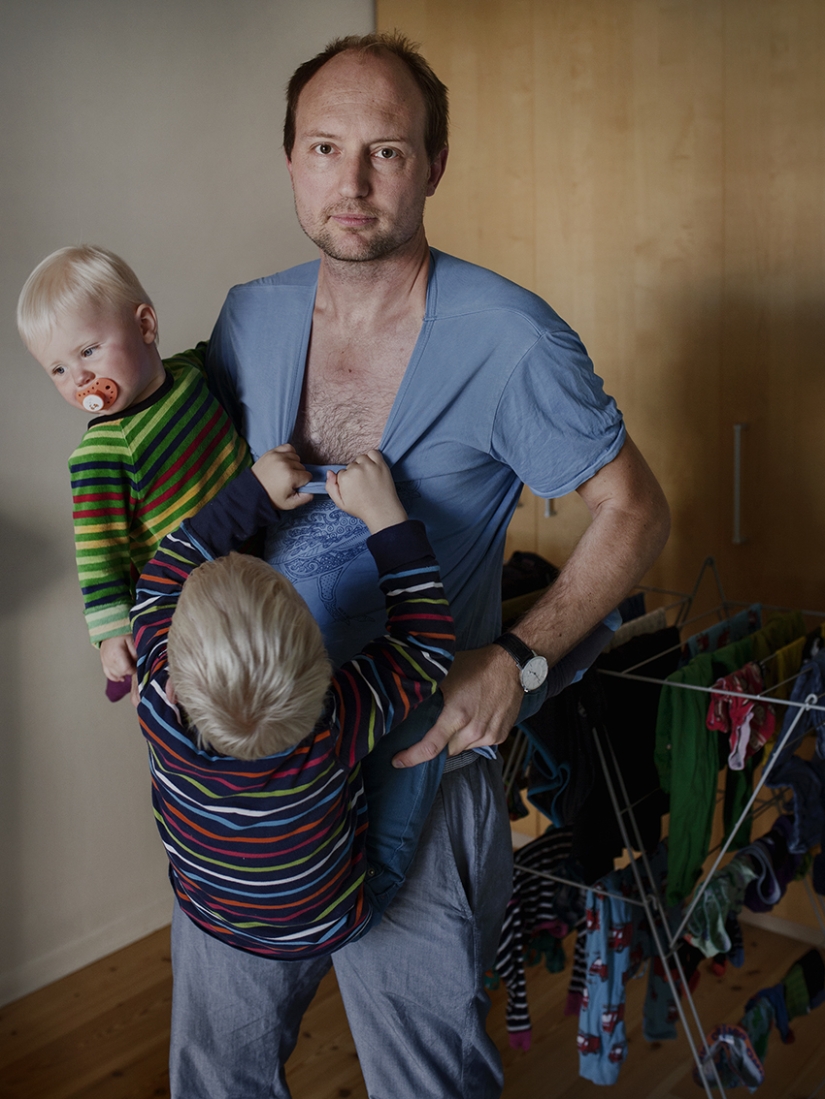 Alfred Nerhagen, 38 years old. He is a landscape designer by profession. He was on vacation with each of his children for 9 months.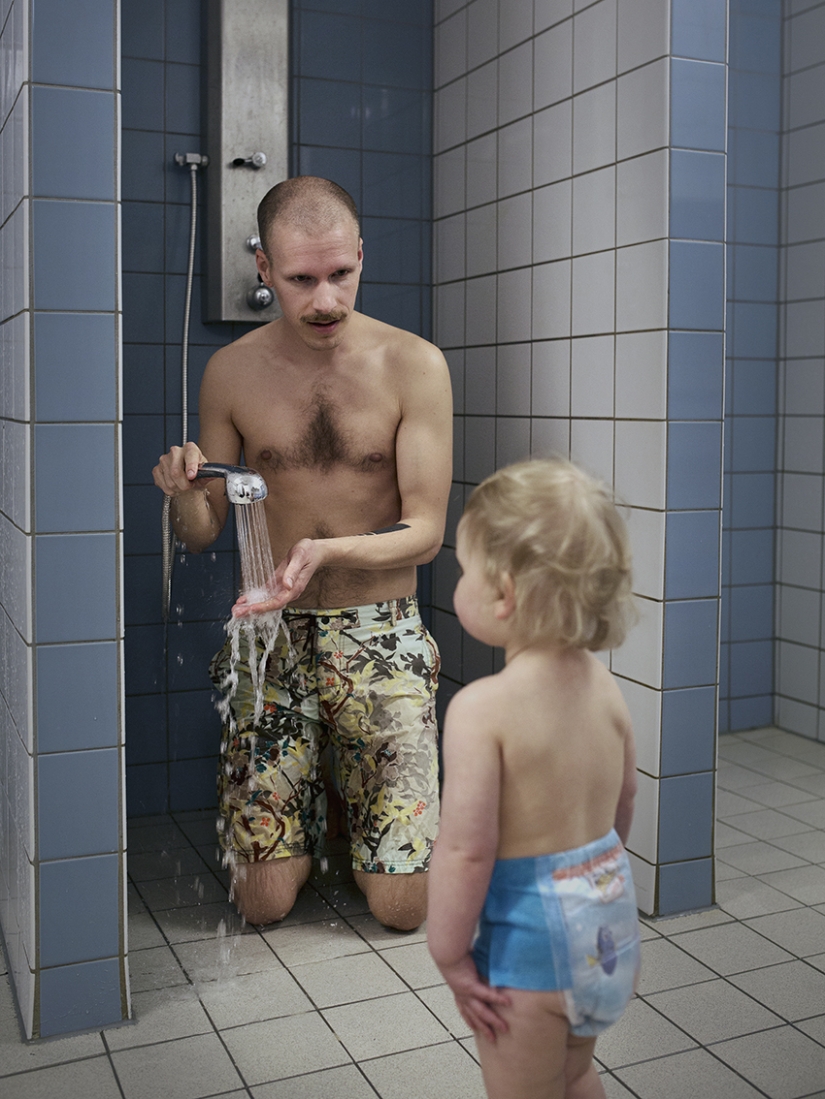 Frederick Apelberg, 33 years old. She has been looking after her daughter Maken for 9 months.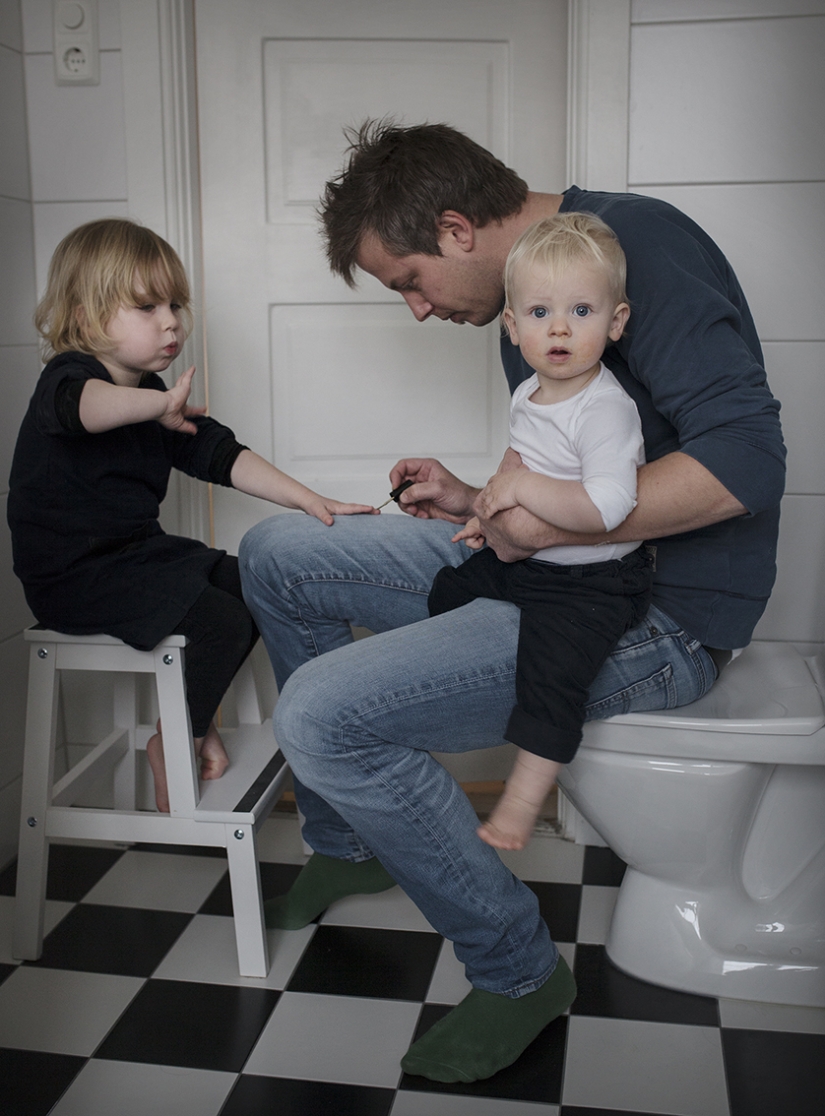 Martin Gagner, 35 years old. He is currently on leave to care for his son Voldemar.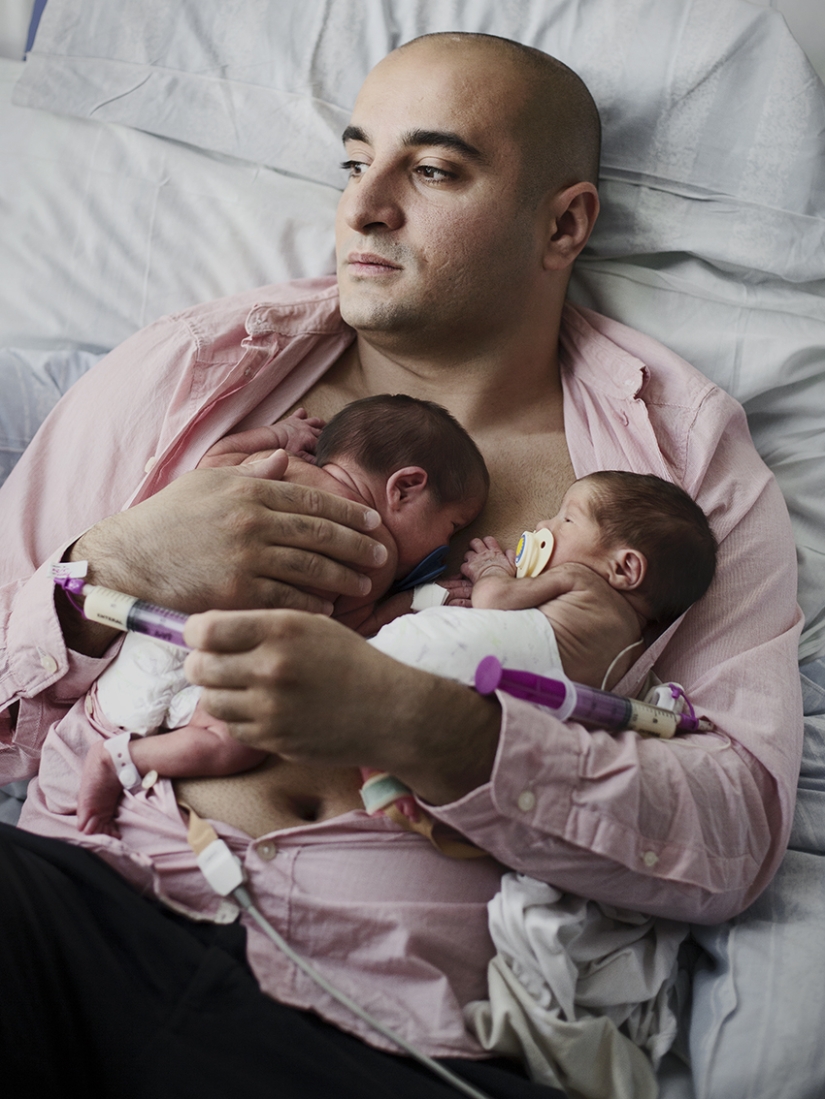 Samad Kohigoltapeh, 32 years old. At first, he and his wife took a joint vacation for 4 months to look after the newborn twins. Now Samad "works" as a parent alone.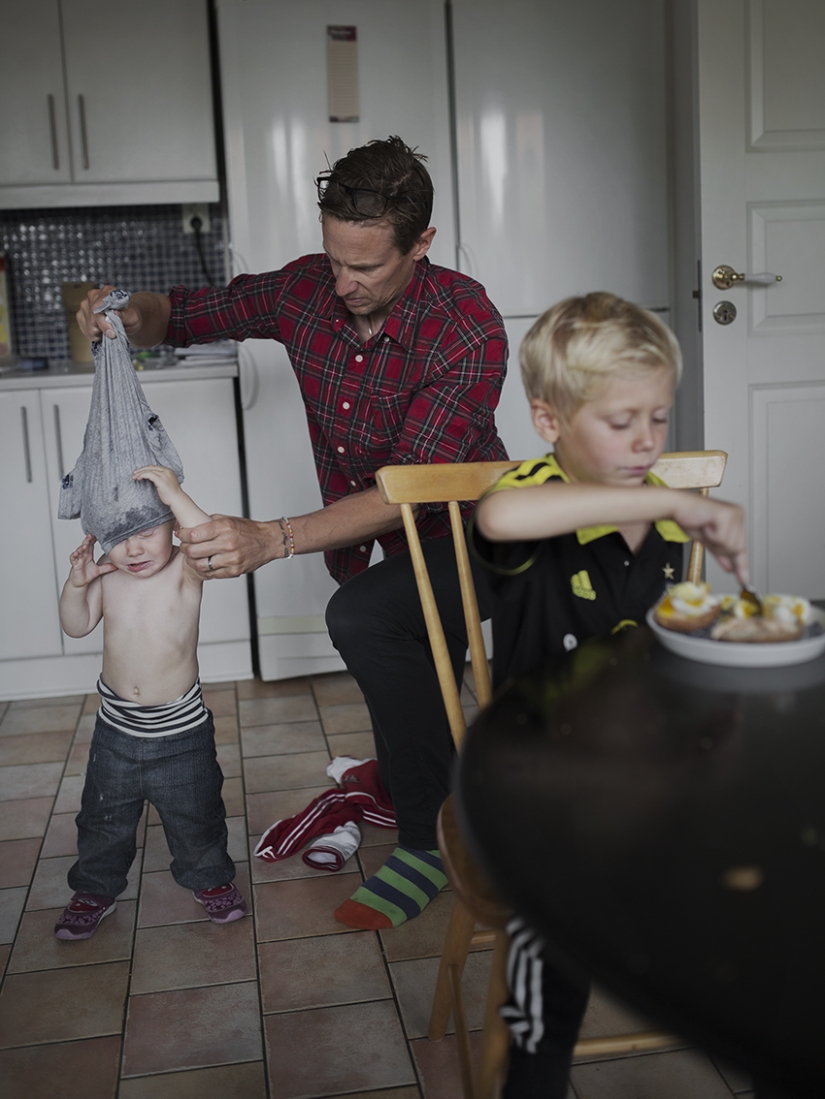 Jonas Jarl, 38 years old, teacher.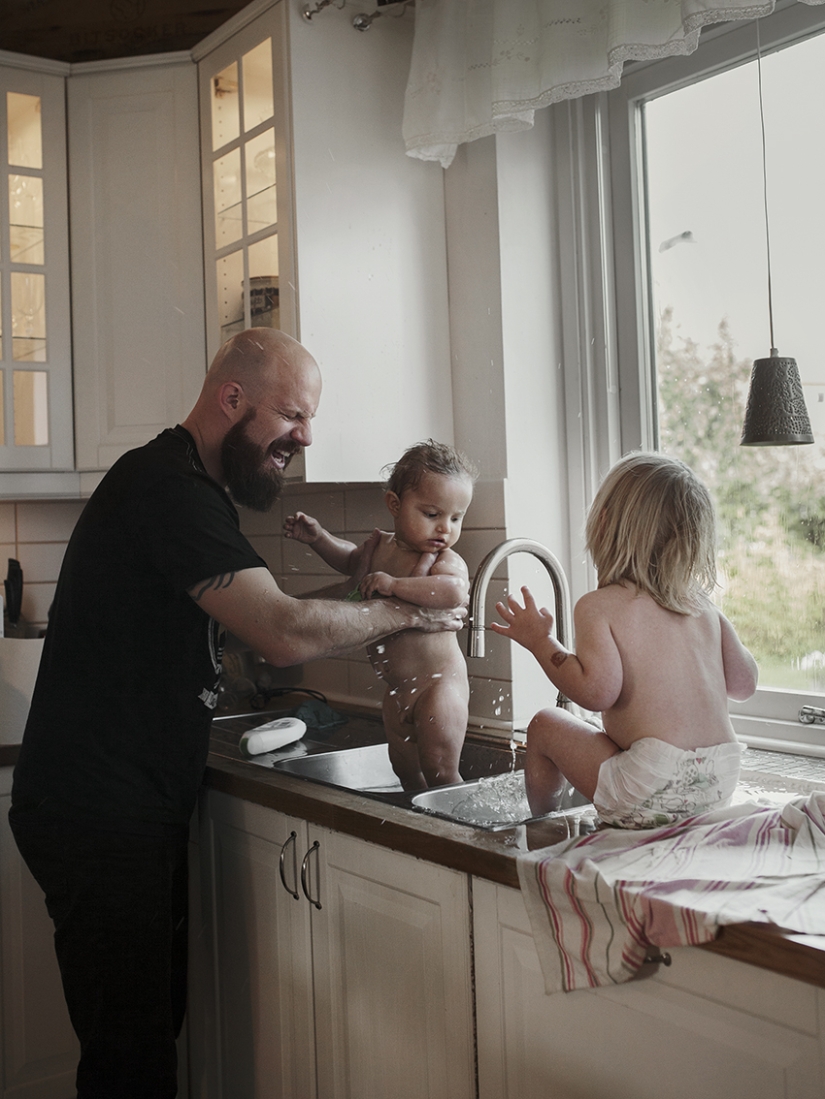 Andreas Bergstrom, 39 years old. Andreas has been on parental leave for more than a year. First he looked after the newborn Elliot, now his younger brother, Sam.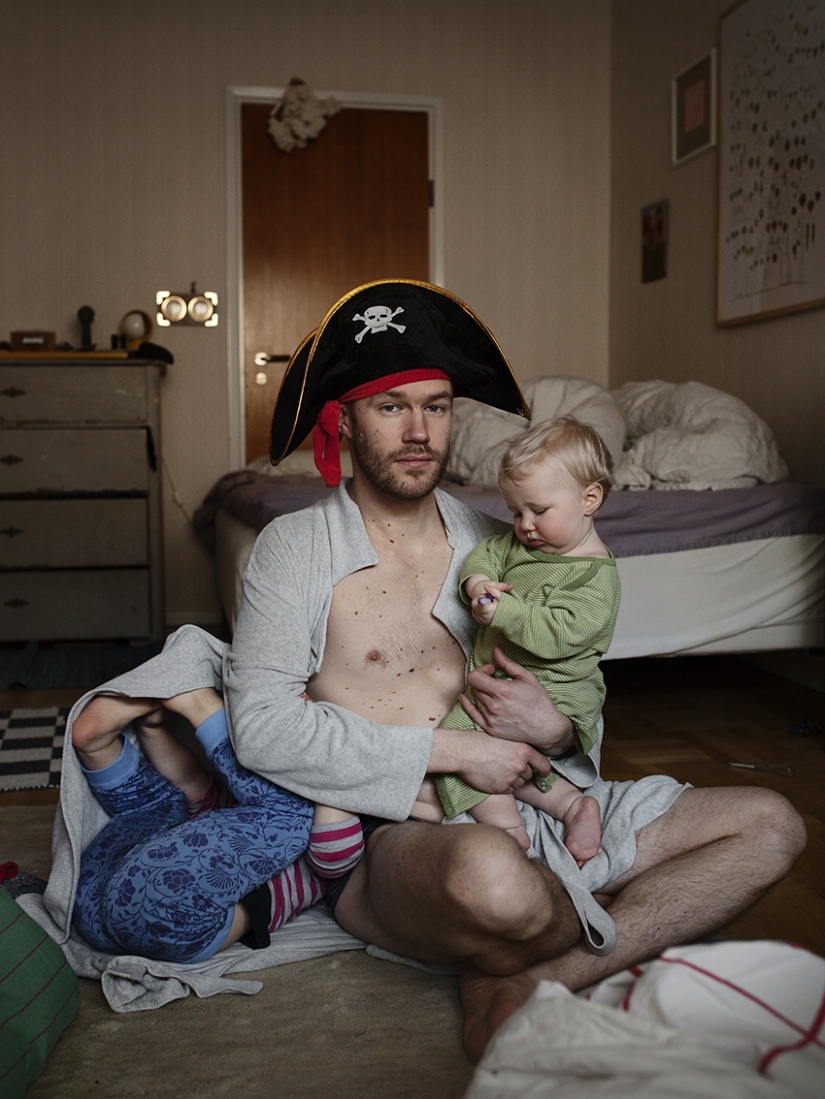 Nils Yarlsbo, 33, designer.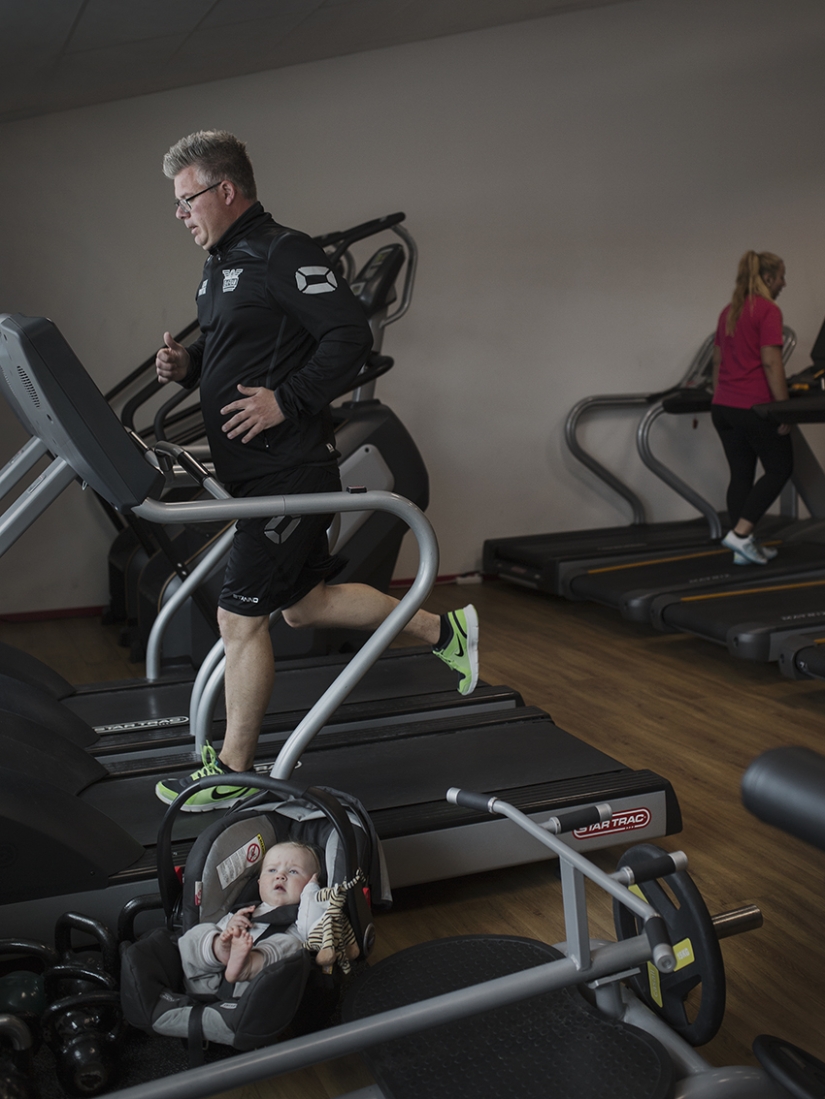 Uffe Jonsson, 41, bodyguard. She's been looking after Lilly's daughter for a whole year.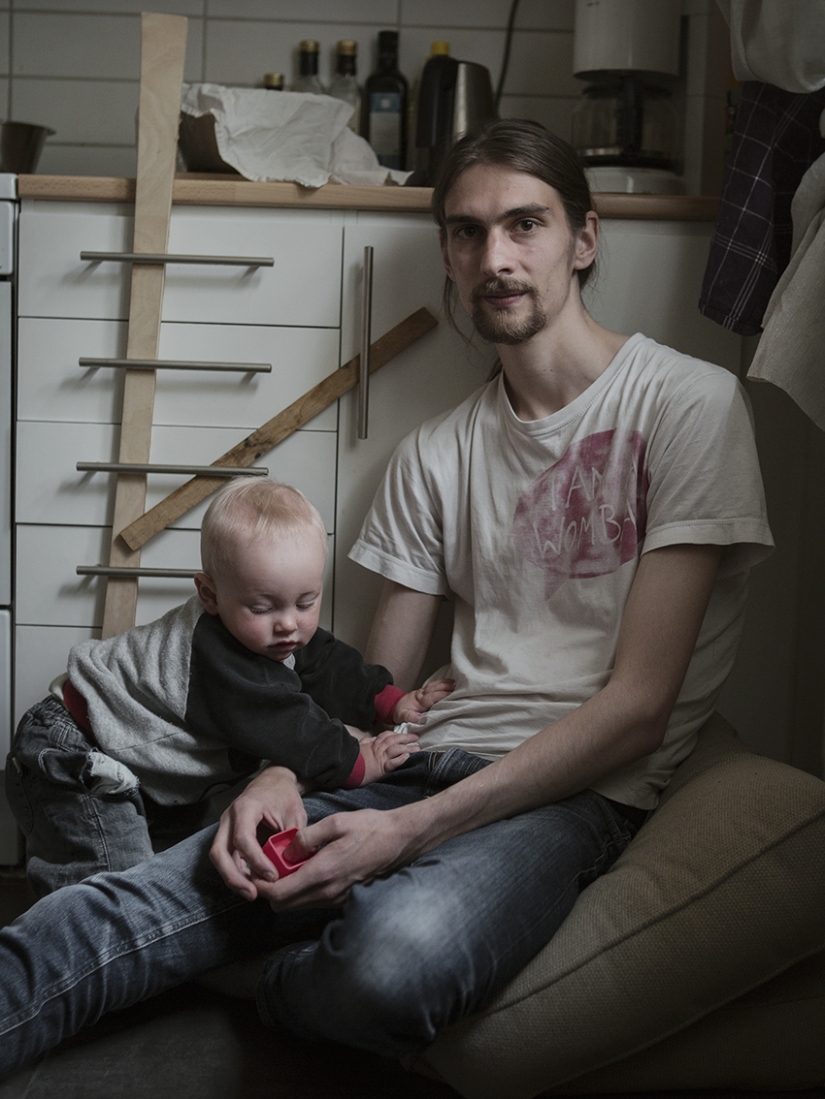 Peter Westerlund, 27 years old.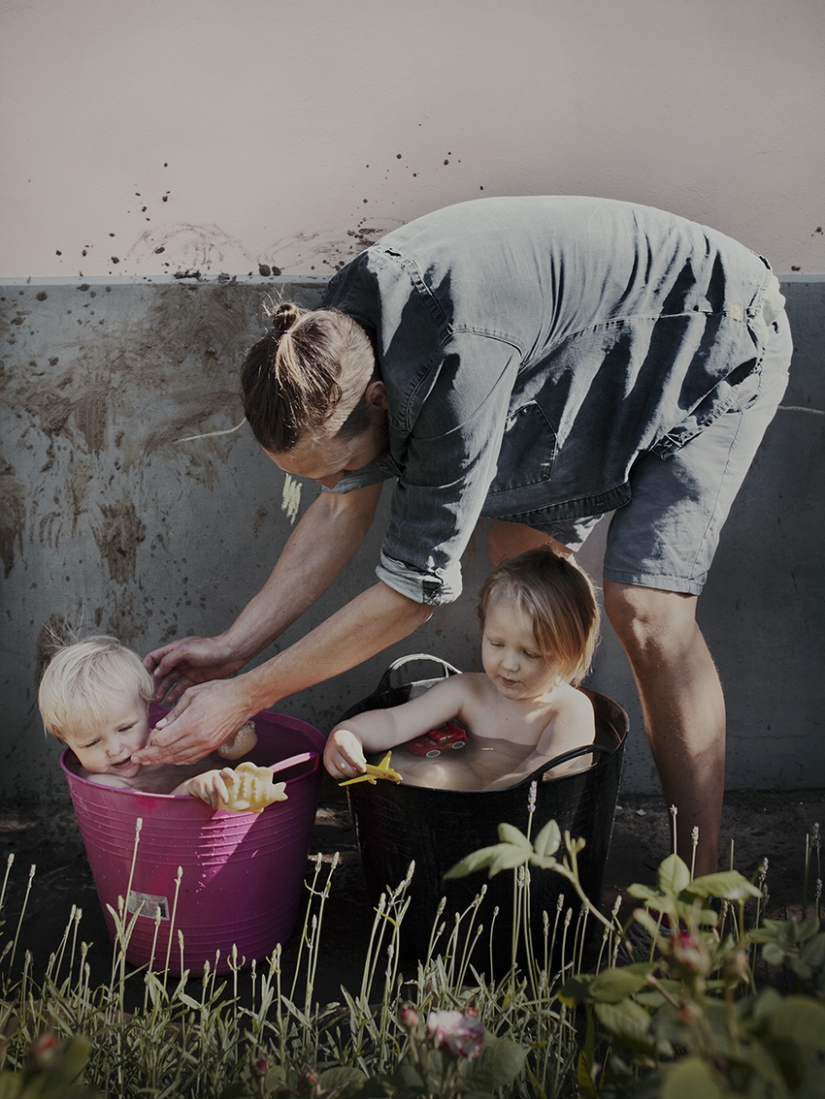 John Wallin, 33, and his children: Ines and Johannes.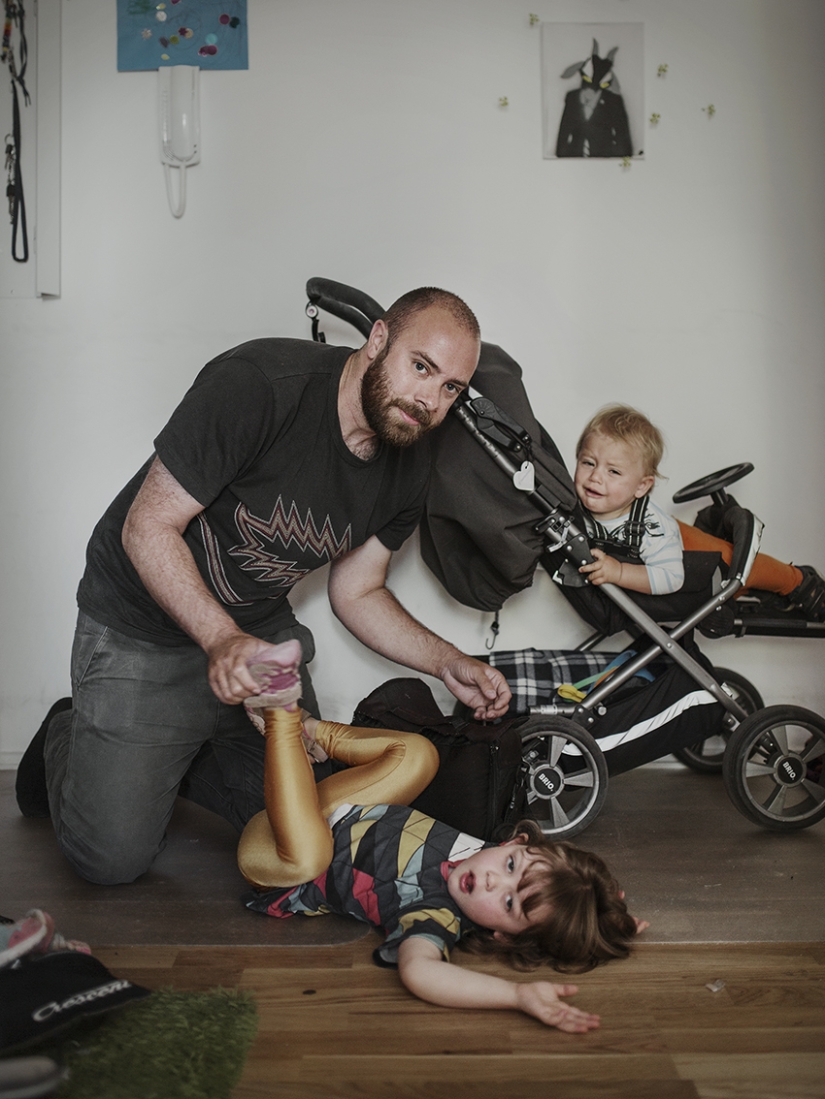 Sacha av Vettrstedt, 33 years old. He and his wife shared the parental leave equally.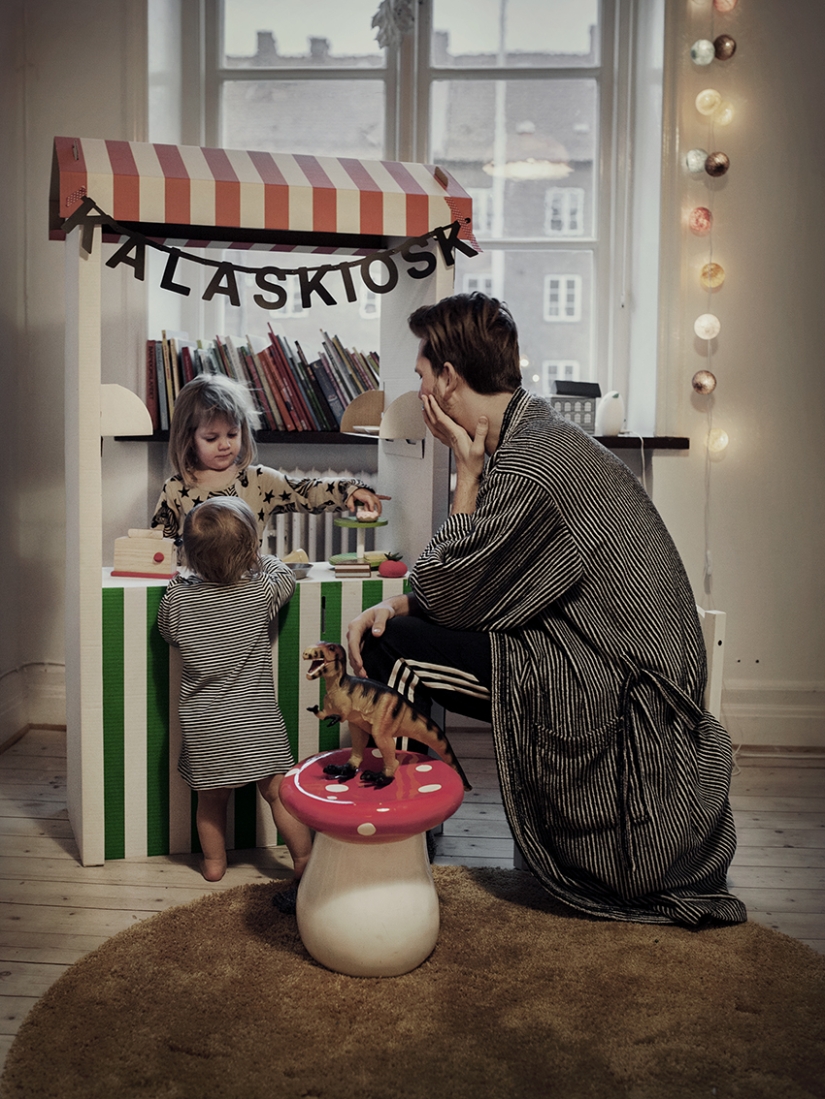 Jonas Feldt, 31 years old. Siri and Lovis were on vacation for 9 months with each of their daughters.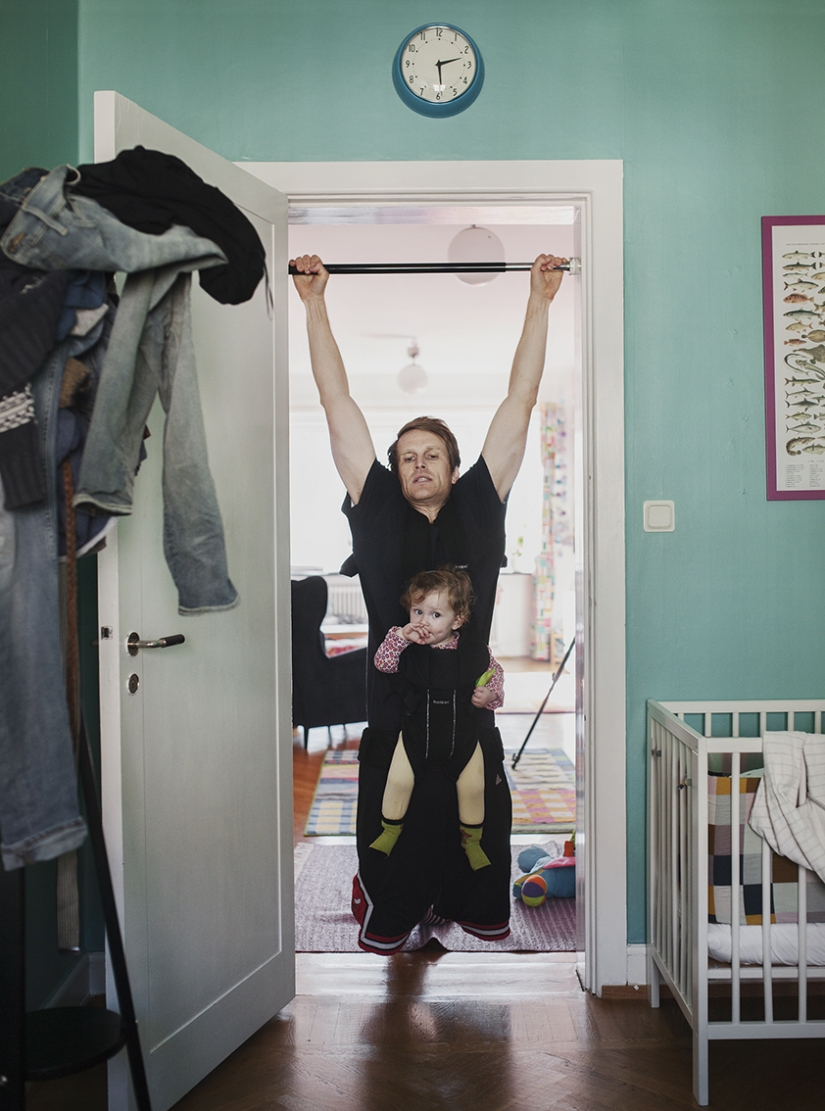 Peter Herkel, 33, journalist. She has been looking after her daughter Mira for a year.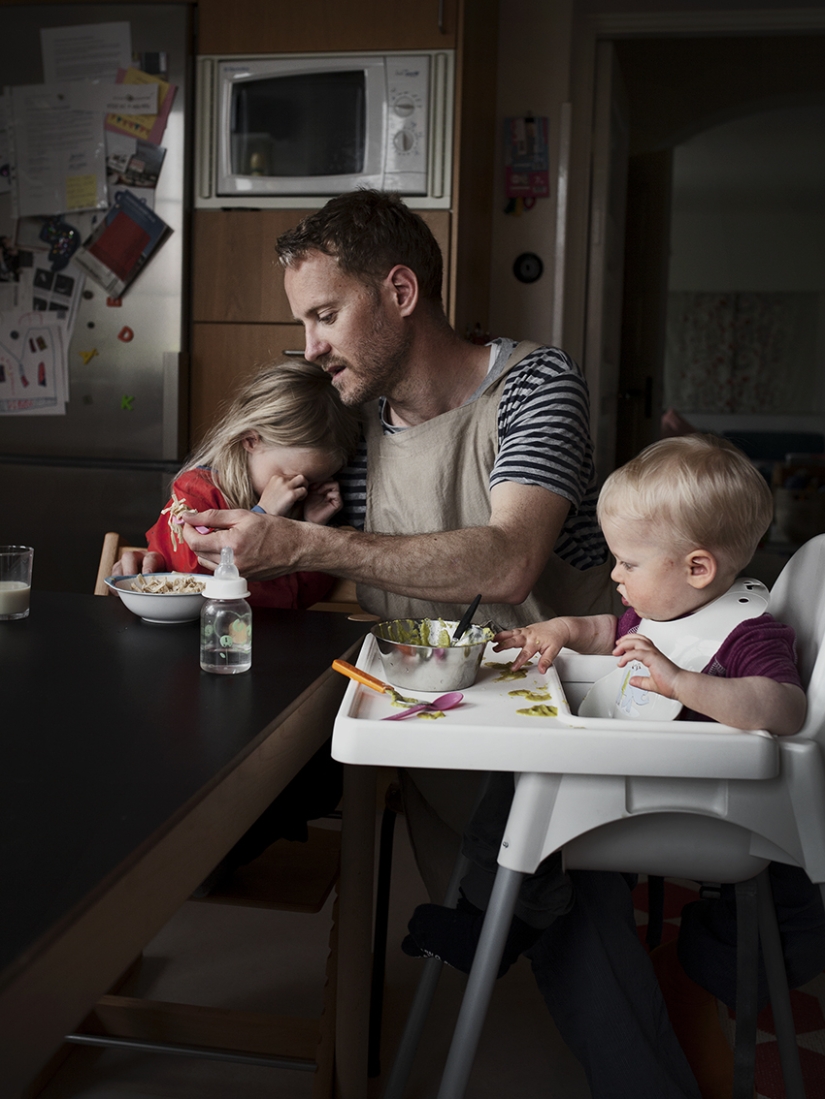 Yuan Cardinal, 34 years old. I looked after my son Ilvo and daughter Alma for 9 months.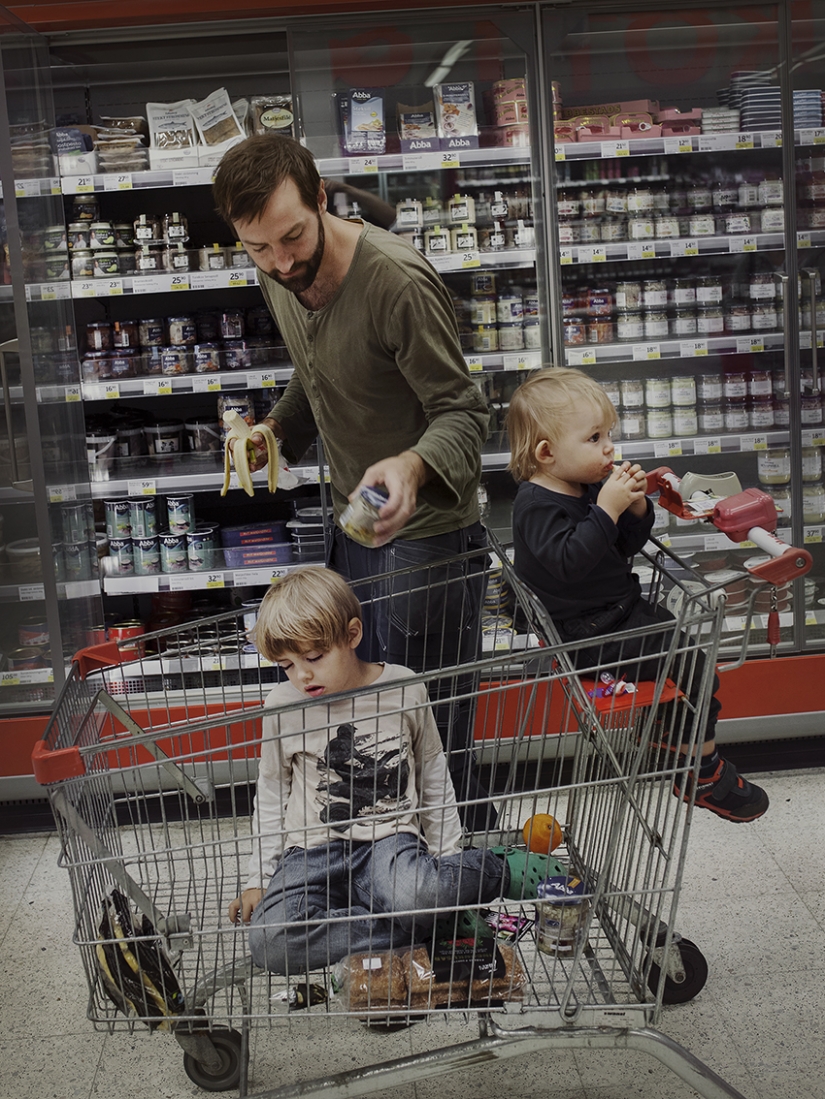 Markus Bergquist, 33, musician.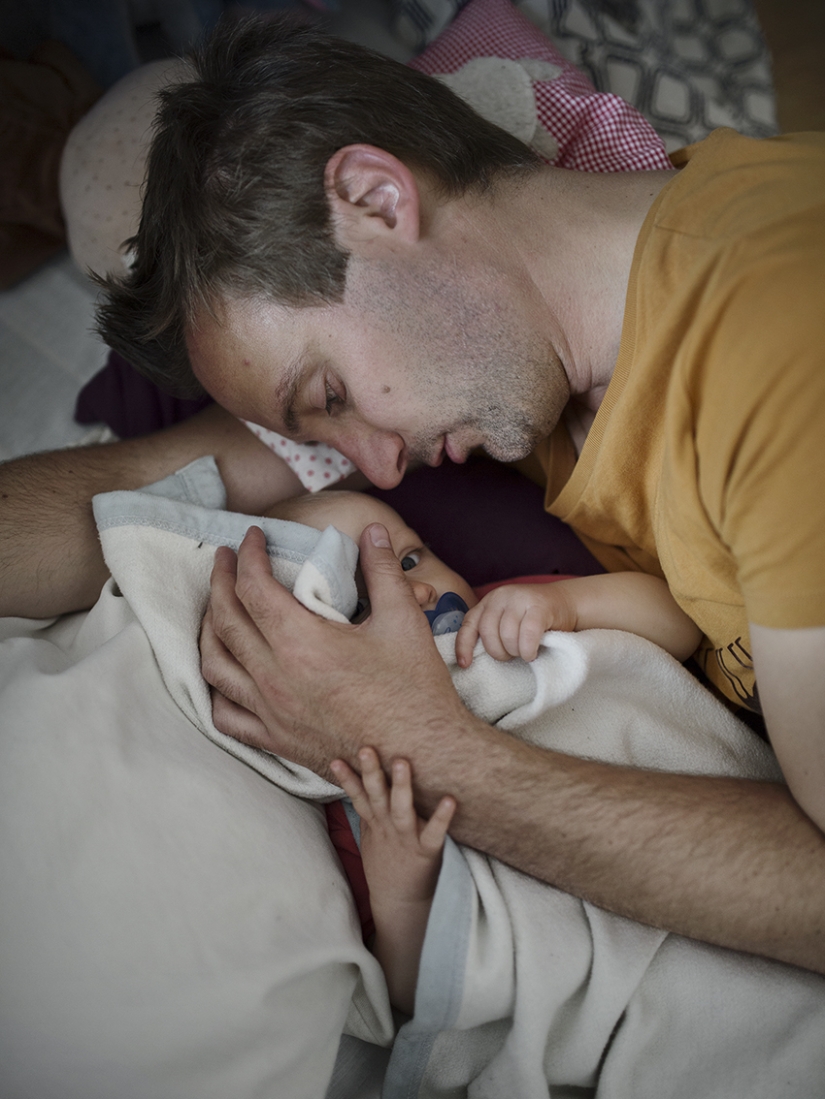 Patrick Barseter, 35 years old. She has been on leave to care for her daughter Eira for 8 months.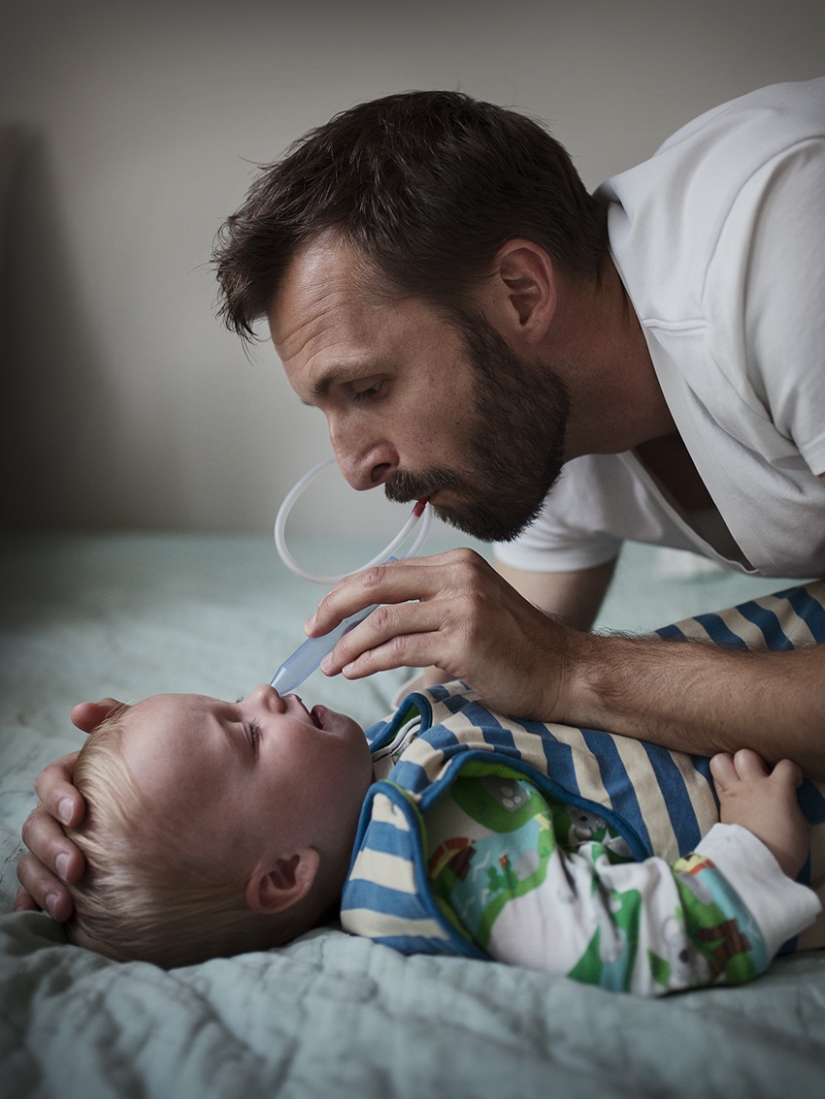 Tjerd van Weyenburg, 34 years old. She has been looking after little Tim for 8 months.
Keywords: Upbringing | Father | Vacation | Dad | Family