We know these cool guys from great movies and hit music videos, star scandals and official ceremonies. Therefore, it is very difficult for us to imagine them with a baby stroller or on a bench in the middle of a playground. Nevertheless, these cool guys are full—fledged grandfathers and they are happy to mess with their grandchildren.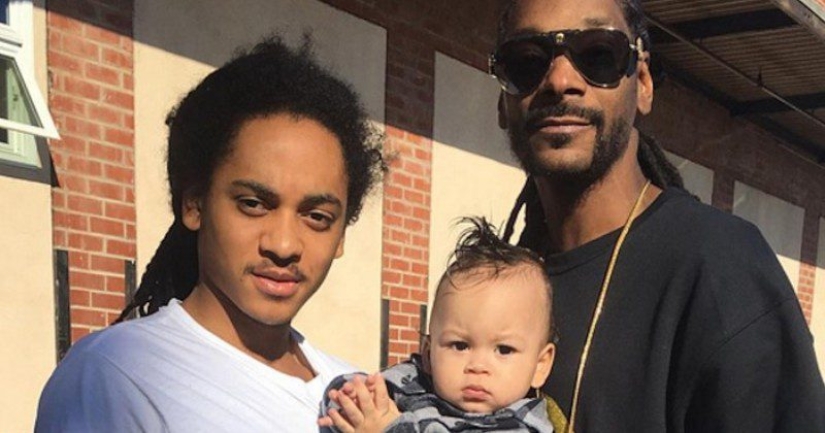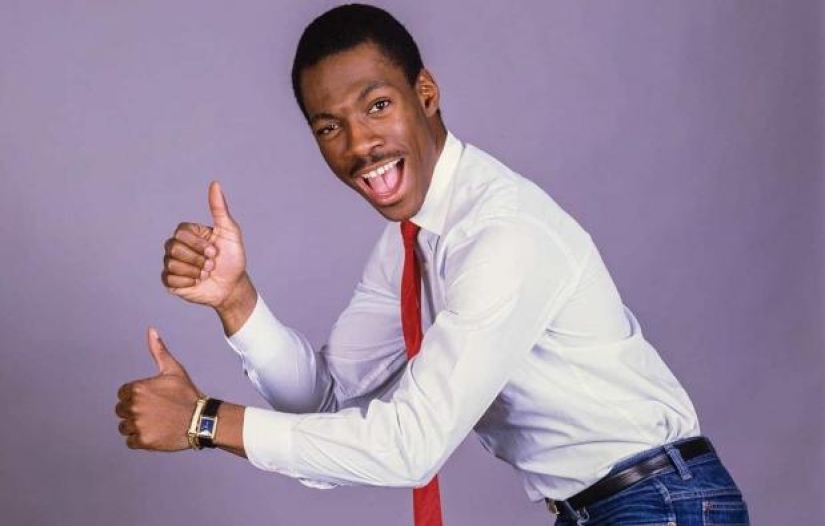 Everyone's favorite "Beverly Hills Cop", who turned 58 this year, became a grandfather quite recently — in July. Murphy's daughter-in-law gave birth to a baby girl, who was named Ivy Isla.
It is noteworthy that the age difference between the granddaughter and the youngest daughter of the actor is only six months, so Eddie's grandfather is still the same. We can say that he was very lucky, because few people can boast of being able to hold both a granddaughter and a daughter at the same time.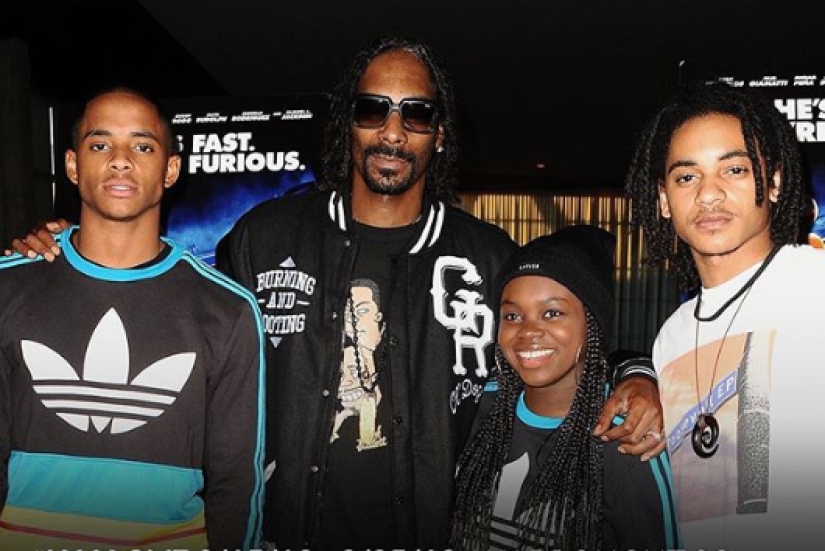 It's hard to imagine, but Snoop Dogg, eternally young and eternally stoned, is also a grandfather, and for as long as 4 years! In 2015, he was given a grandson, who was named Zion Calvin.
In September 2019, the son of musician Cordy Broadus again had a son named Kai. Unfortunately, this grandson of Snoop lived a little more than a week. Heartbroken Cordy after the funeral of his son described his feelings under the photo of the child in the social network: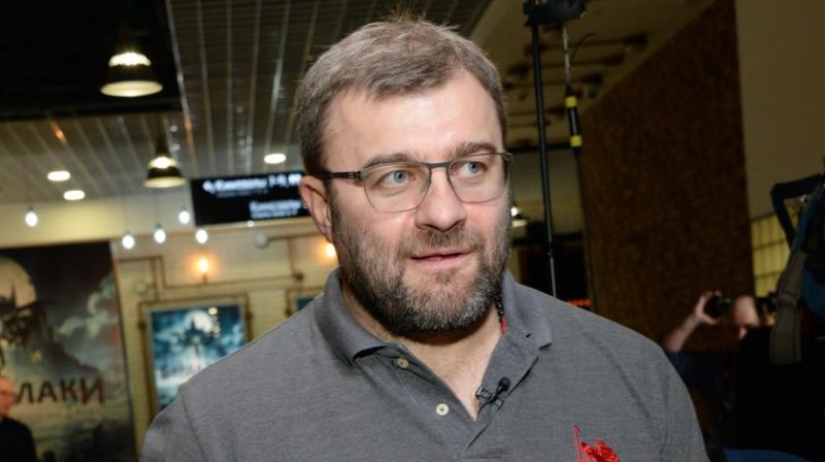 Thousands of young girls sigh about the Russian superman Mikhail Porechenkov, so it's very difficult to imagine this athletic guy as a grandfather. Nevertheless, it is known for sure that in the family of the actor's eldest son, Vladimir Lyubimtsev, a girl, Miroslava, was born in 2015. Mikhail loves his granddaughter very much and tries to devote time to her, as much as his busy acting schedule allows.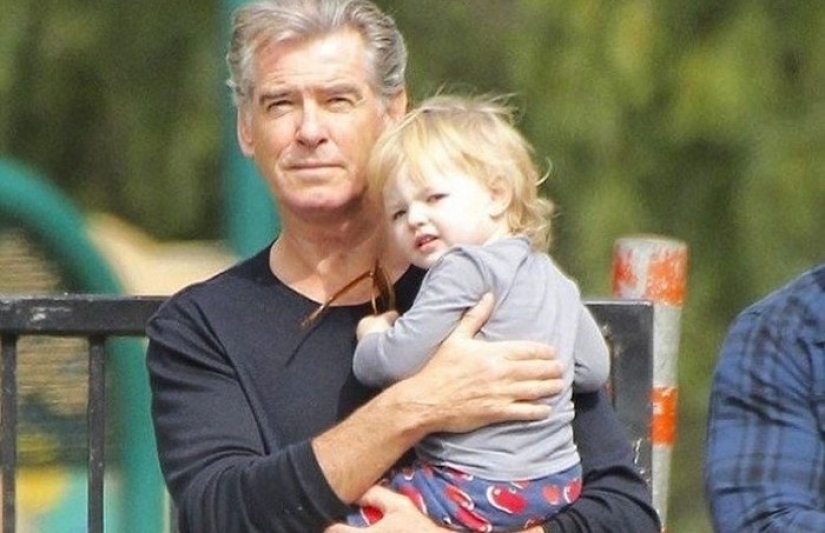 Now "Agent 007" is 66 years old and he can consider himself a grandfather with a solid experience. The fact is that Brosnan was given his first grandson when he was only 44 years old, and now the actor has three of them. Grandfather's favorite is the youngest granddaughter Marley May. The girl looks like an angel because of her blonde curls and blue eyes. Grandpa dotes on her and the paparazzi now and then find them in each other's company during walks and games.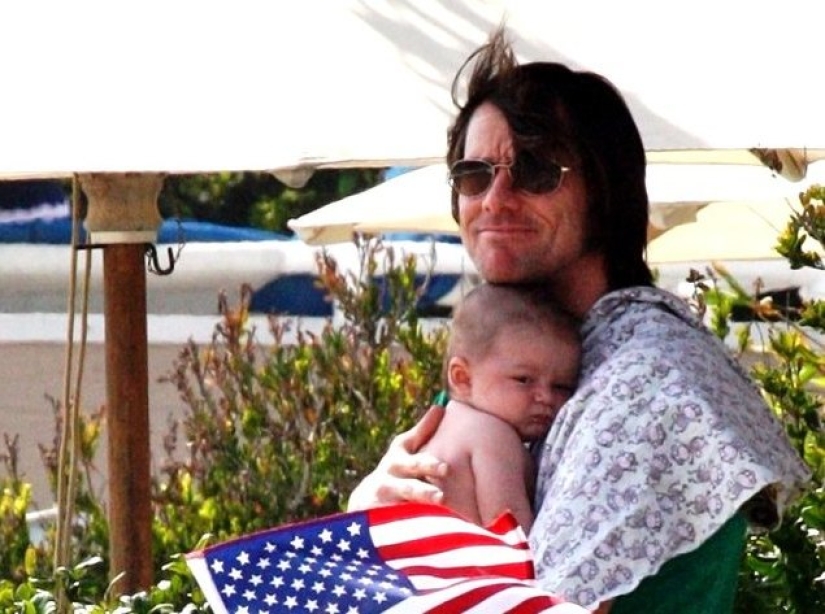 57-year-old Jim Carrey can safely claim the title of the most unexpected and at the same time funny grandfather. The comedian's daughter from her first marriage, Jane, gave birth in 2010 to a son, Jackson, who, according to Jim himself, made him happy.
The actor once told reporters that he was terribly worried that if a girl was born, she would not be interested in him, but everything turned out as ordered. Jackson, who is already 9 years old, adores his funny grandfather and he also cannot imagine life without communication with his grandson.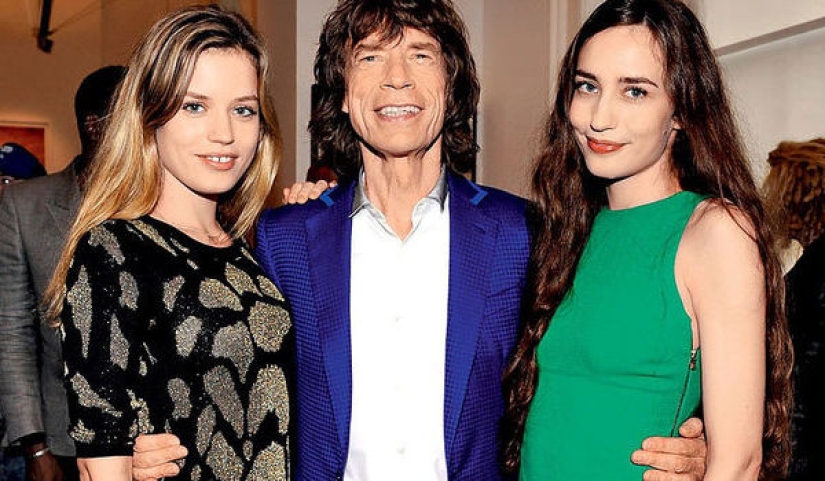 The Rolling Stones bass guitarist Gene Simmon once let slip that during his active concert activity there were 4897 women around the world. Even if the musician lied, it's quite a bit, so it's not possible to name the number of grandchildren of 76-year-old Mick Jagger. But it is known for sure that officially the restless rocker has three granddaughters and one great-granddaughter, named Ezra.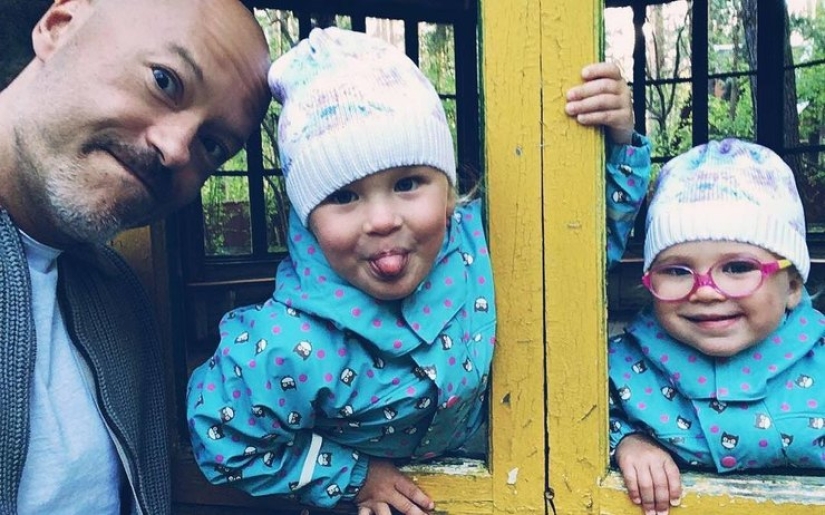 Actor and director Fyodor Bondarchuk has two wonderful granddaughters — Vera and Margarita. They were presented to the star grandfather by his son Sergei and his wife Tata. A busy work schedule does not allow Fedor to devote a lot of time to the little ones, but when a rare day off falls out, he is happy to mess with the kids.
Keywords: Actors | Action movie | Grandchildren | Childhood | Singer | Director | Rapper | Family